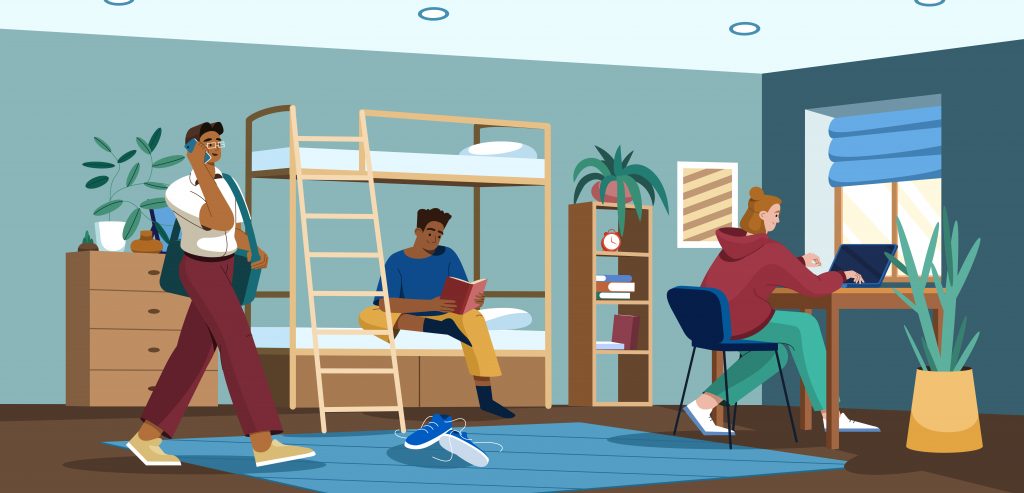 History
Early in the 20th century, Germany established the first hostels, mainly accessible places for young people and students to stay while touring the continent. These early hostels provided straightforward dormitory-style lodging and communal facilities, which were utilitarian and uncomplicated.
Hostels were in operation in several nations all across Europe by the 1930s as the idea swiftly expanded throughout the continent. Hostels gained popularity among young tourists and backpackers who saw Europe on a limited budget in the 1950s and 1960s. As a result, new hostels were built in towns and cities throughout Europe, and they started providing additional services and amenities to accommodate visitors.
In the 1970s and 1980s, hostels became increasingly popular among travelers worldwide, not only those from Europe. Private rooms and more upmarket services, including on-site restaurants and bars, laundry facilities, and guided tours, were first introduced by hostels.
Types of Hostels
There are various types of hostels available for travelers. The type of hostel you choose will depend on your budget, travel style, and personal preferences. Here are some of the most common types:
Backpacker Hostels: These hostels are designed for budget-conscious travelers, mainly backpackers. They offer shared dormitory-style accommodations, common areas, and kitchen facilities.
Boutique Hostels: These hostels are more upscale than backpacker hostels and often have a unique style or theme. They offer private or shared accommodations with more amenities like private bathrooms, on-site restaurants, and bars.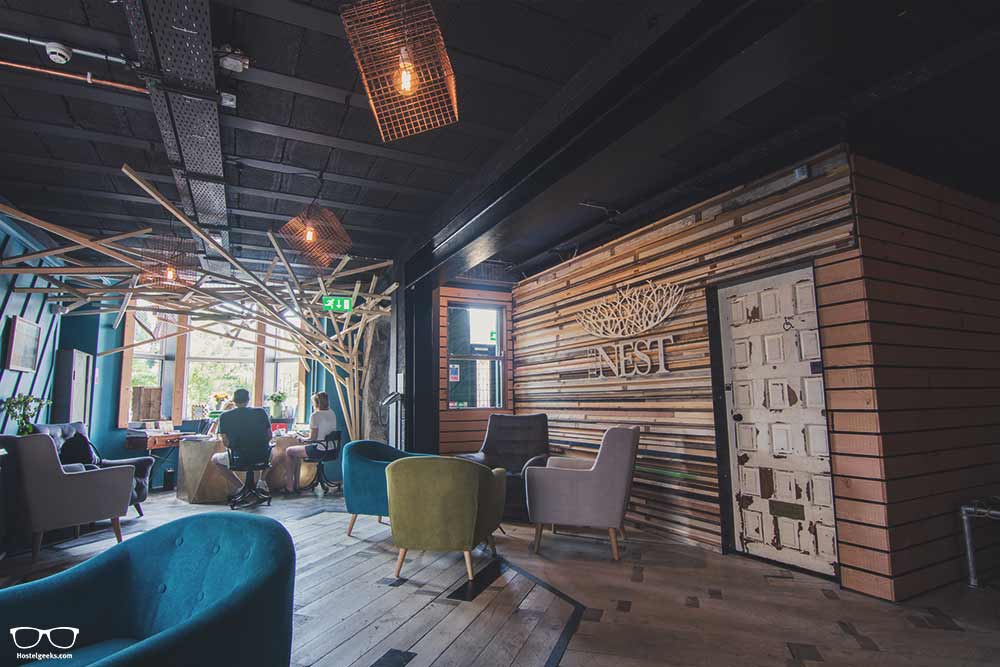 Hostels for Groups: These hostels are designed for groups of travelers, such as school groups, sports teams, or music groups. They often have private rooms with multiple beds and amenities like conference rooms, group dining areas, and meeting spaces.
Luxury Hostels: These hostels offer luxurious amenities, such as private rooms with en-suite bathrooms, high-end linens, and on-site spas or fitness centers. They are often marketed towards upscale travelers looking for affordable luxury.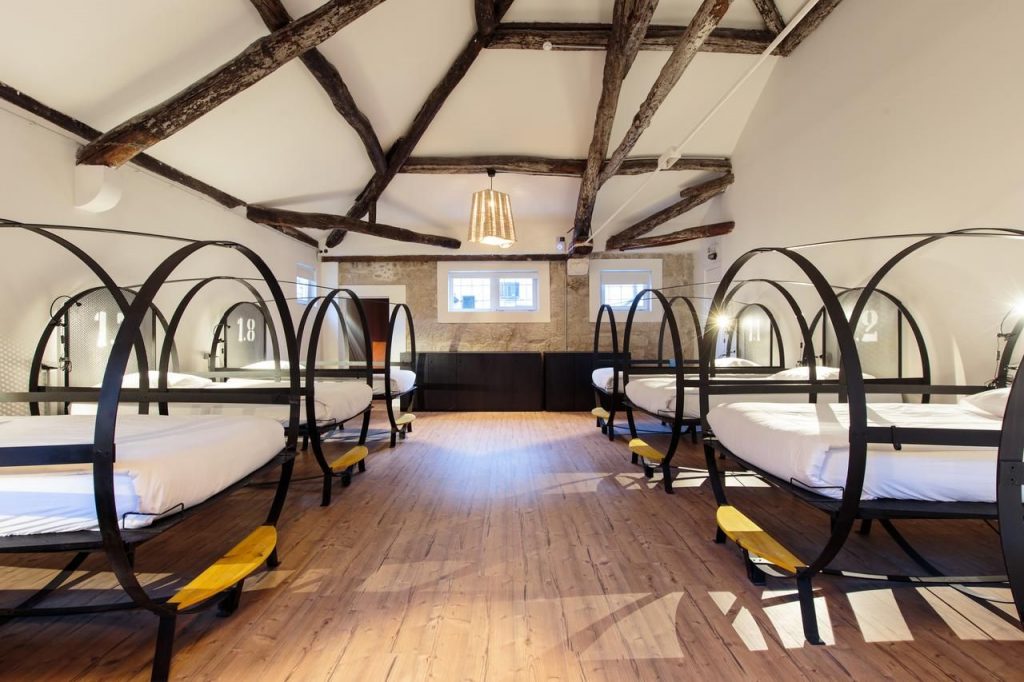 Eco-Friendly Hostels: These hostels prioritize sustainability and eco-friendliness. They may have features like solar power, rainwater harvesting, and eco-friendly cleaning products.
Pod Hostels: These hostels offer private sleeping pods or capsules that provide more privacy and comfort than traditional dorm-style accommodations. They often have shared bathrooms and communal areas.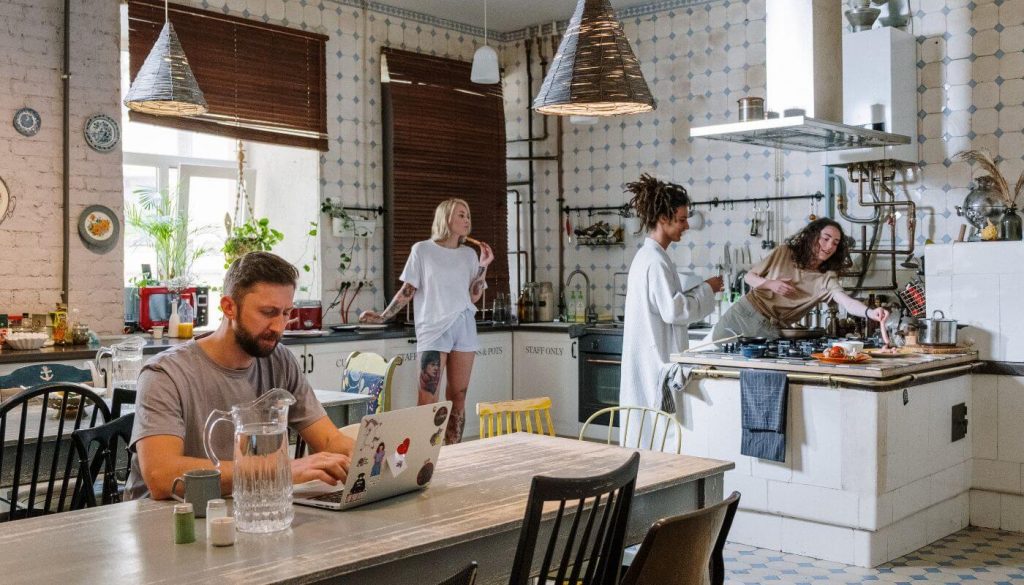 Hostels for Digital Nomads: These hostels cater to remote workers needing high-speed internet and workspace access. They may have co-working spaces, private offices, and other amenities designed for digital nomads.
Common Facilities and Amenities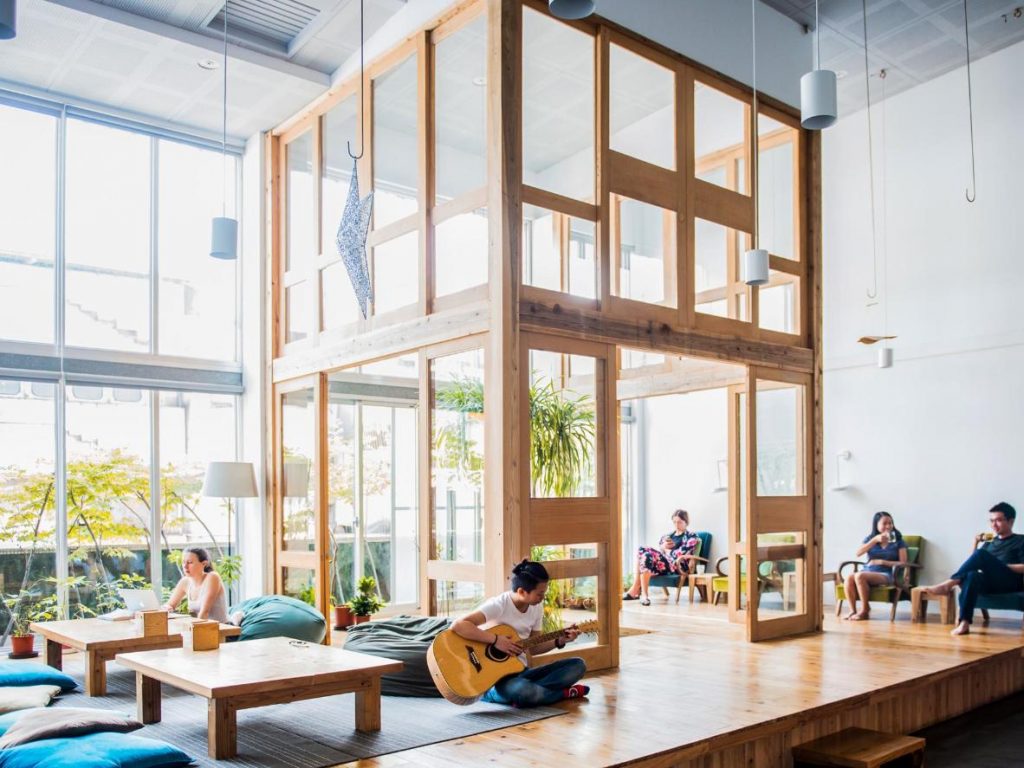 Hostels offer a range of facilities and amenities to make their guests' stay comfortable and convenient. Here are some shared facilities and amenities found in hostels, including the different types:
Accommodation Options: Hostels offer various accommodation options, from dormitory-style rooms to private rooms. Dormitory-style rooms are usually the most affordable and have shared bathrooms, while private rooms may come with ensuite bathrooms, a TV, and other amenities.
Bedding: Hostels usually provide bedding, such as sheets, blankets, and pillows. Some hostels offer more luxurious linens than others, while some may require guests to bring their bedding.
Bathrooms: Hostels generally have shared bathroom facilities, including toilets, showers, and sinks. Some hostels offer ensuite bathrooms with private rooms; some may have gender-segregated or accessible bathrooms.
Kitchen Facilities: Many hostels have communal kitchen facilities for guests to cook meals. These may include refrigerators, stoves, ovens, and basic cooking utensils.
Dining Options: Some hostels have on-site restaurants or cafes that offer meals throughout the day. These may range from essential snacks and sandwiches to more elaborate meals.
Common Areas: Hostels usually have communal areas where guests can socialize, relax, and hang out. These may include lounges, TV rooms, games, and outdoor spaces like gardens or patios.
Wi-Fi: Almost all hostels offer free Wi-Fi to their guests. Some may have high-speed internet connections, while others may have slower or more limited access. For more information on internet service providers in your travel destination, visit Who is MyI SP.
Lockers: Most hostels offer lockers or other secure storage options for guests to store their belongings. These can range from small lockers for valuables to larger ones for suitcases and backpacks.
Laundry Facilities: Some hostels offer on-site laundry facilities, such as washing machines and dryers, that guests can use for a fee.
Activities and Tours: Many hostels offer organized activities and tours that guests can join to explore the local area. These may include walking tours, bike rentals, and other excursions.
While the specific facilities and amenities may vary depending on the hostel type, most hostels strive to offer guests a comfortable and convenient experience.
Pros and Cons of Staying in a Hostel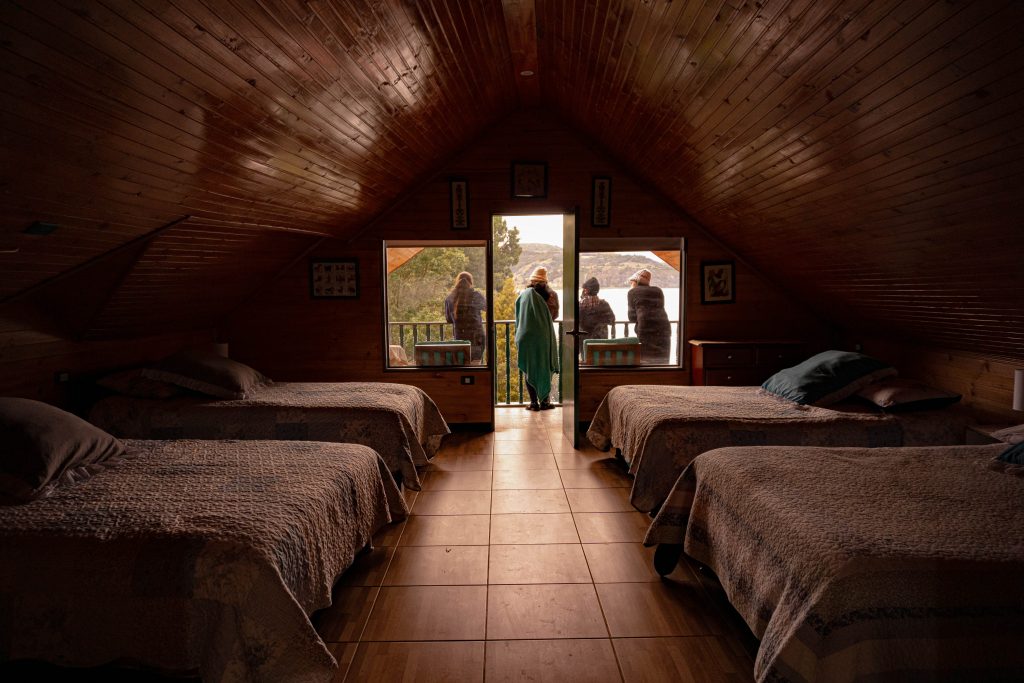 Staying in a hostel can have its advantages and disadvantages. Here are some of the most common pros and cons of staying in a hostel:
Pros
Affordability: Hostels are generally much more affordable than hotels or other types of accommodation, making them an excellent option for budget-conscious travelers.
Socializing: Hostels are great places to meet other travelers worldwide. They often have communal areas where guests can socialize and make new friends.
Location: Hostels are often located in central areas close to tourist attractions and public transportation, making it easy for guests to explore the local area.
Amenities: Hostels offer a range of amenities, including kitchen facilities, free Wi-Fi, and lockers for storing valuables.
Flexibility: Hostels usually have flexible check-in and check-out times, which can be convenient for travelers with unpredictable schedules.
Cons
Lack of Privacy: Hostels usually offer shared dormitory-style rooms, which means guests may have to share a room with strangers. This can be uncomfortable for some travelers who prefer more privacy.
Noise: Hostels can be noisy, with guests coming and going at all hours. This can be disruptive for travelers who are light sleepers.
Limited Facilities: While hostels offer many amenities, they may not have the same comfort and luxury as hotels. For example, the beds may not be as comfortable,

or the bathrooms may be shared.

Security Concerns: While most hostels offer lockers or other secure storage options, guests may still be concerned about the safety of their belongings.
Cleanliness: Hostels are often busy places with high turnover, making maintaining a high level of cleanliness challenging

. Guests may encounter dirty bathrooms or communal areas.
Staying in a hostel can be an excellent option for budget-conscious travelers looking to socialize and meet new people. However, travelers who prefer more privacy and comfort may want to consider other types of accommodation.
How to Choose a Hostel
Your choice of accommodation may significantly impact your trip experience. Here are some suggestions to aid you in selecting a hostel that satisfies your needs:
Location: Consider where the hostel concerns the sights you wish to see. Locate a convenient hostel for transit options and in the center of the action.
Price: Hostels can vary significantly, so decide on a budget before you start your search. Remember that the cheapest option may not always be the best and that paying a little more can sometimes mean better facilities and services.
Reviews: Read reviews from previous guests to get a sense of the hostel's cleanliness, safety, and atmosphere. Websites like Hostelworld and TripAdvisor are good sources for reviews.
Facilities: Consider the facilities vital to you, such as a kitchen, laundry facilities, or lockers for storing valuables.
Atmosphere: Hostels can have different atmospheres, from party hostels to more relaxed and quiet ones. Decide what kind of atmosphere you are looking for and look for a hostel that fits your preferences.
Security: Look for hostels with reasonable security measures, such as lockers, 24-hour reception, and CCTV cameras.
Staff: Friendly and helpful staff can make a big difference in your stay. Select hostels with staff members that can answer your inquiries and address your issues while being educated about the region.
Activities: Some hostels offer organized activities such as city tours or pub crawls. Consider if these activities are essential to you and look for a hostel that provides them.
Choosing the right hostel can make your travel experience more enjoyable and memorable. You can find a hostel that meets your needs and expectations by considering location, price, reviews, facilities, atmosphere, security, staff, and activities.
Notable Hostels Around the World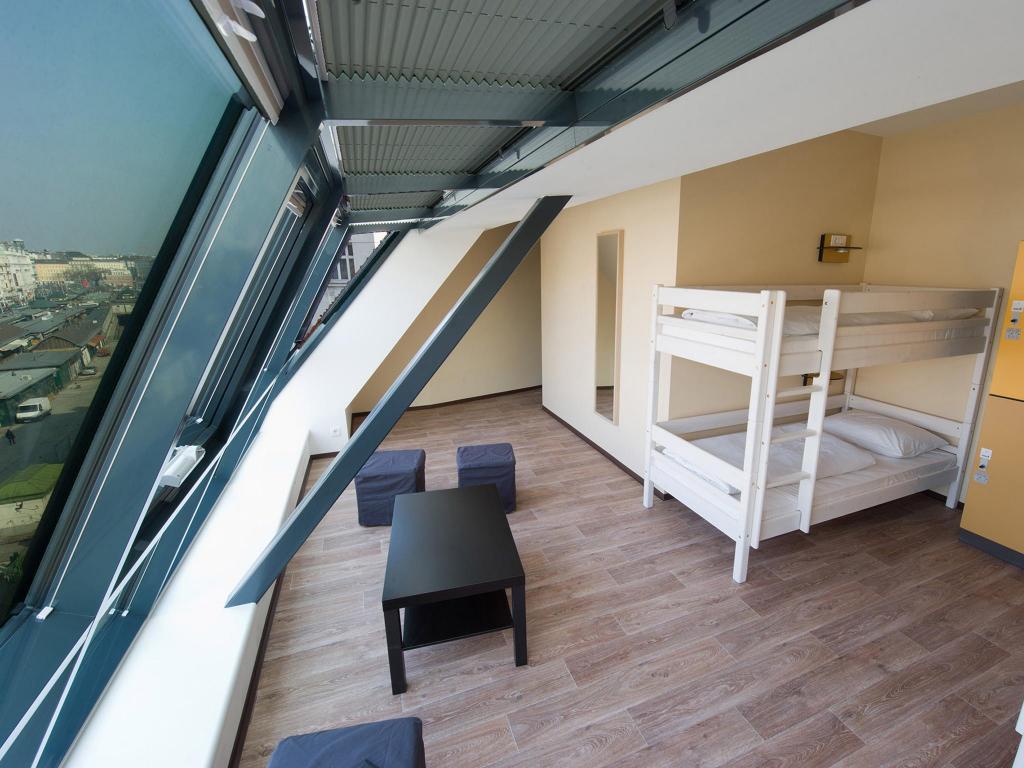 There are many notable hostels worldwide offering travelers unique experiences and amenities. Here are just a few examples:
Takeaway
Hostels are a terrific choice for tourists searching for inexpensive, sociable, and cozy lodging alternatives. Whether you are traveling alone, with friends, or with your family, there is a hostel out there that can meet your needs and provide you with a fun and superb travel experience. I hope you now have a solid understanding of what a hostel is and what it has to offer and that it has inspired you to consider staying there as a housing option for your forthcoming travels.
Happy Travel!
Readers have also viewed the following: