Embark on a spiritual journey through the beautiful land of Thailand; Thailand is home to a myriad of magnificent Buddhist temples that exude tranquility and wisdom, where ancient traditions and serene beauty converge. Known for its rich Buddhist heritage.  In this blog, we will delve into the enchanting world of Thai Buddhist temples, unraveling their architectural marvels, profound teachings, and the spiritual experiences they offer visitors. Prepare to be inspired and enlightened as we explore the sacred temples that grace the landscape of Thailand. Join us on this enlightening journey as we discover the hidden treasures of Buddhist temples in the Land of Thailand.
Wat Phra Kaew Temple
A Buddhist temple that can also be referred to as the Temple of the Emerald Buddha, Wat Phra Kaew, can be found in the historic centre of Bangkok, which is located in Thailand. It is widely acknowledged as the holiest temple in all of Thailand and is a popular destination for visitors.
The Buddhist temple's construction began in 1782 during the reign of King Rama I. It was constructed as a part of the Grand Palace complex, which served as the official residence of Thai monarchs until the early 20th century. The temple is home to the well-known Emerald Buddha, a figure of the Buddha carved from a single block of jade and greatly respected despite its small size.
There is a widespread consensus that the Emerald Buddha was first brought to Thailand in the 15th century from India, where it is believed to have originated. It has resided in several temples across the nation throughout its history, but Wat Phra Kaew has served as its permanent home since 1784. The complex of Buddhist temples is lavishly embellished with ornate carvings, gilded ornaments, and vibrant murals depicting mythological events from the Buddhist tradition. Before entering the temple, guests must remove their shoes, dress modestly, and cover their shoulders and knees.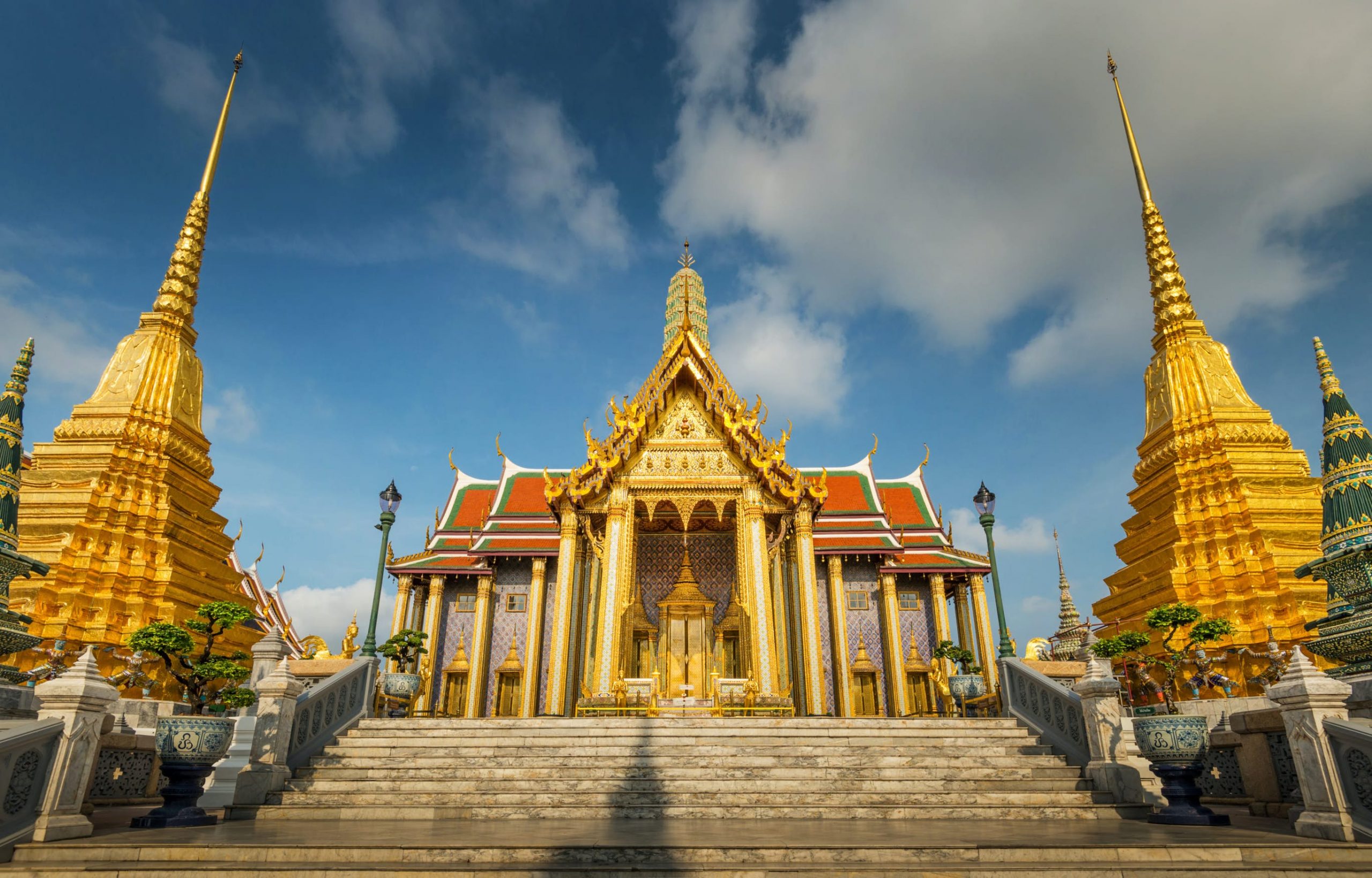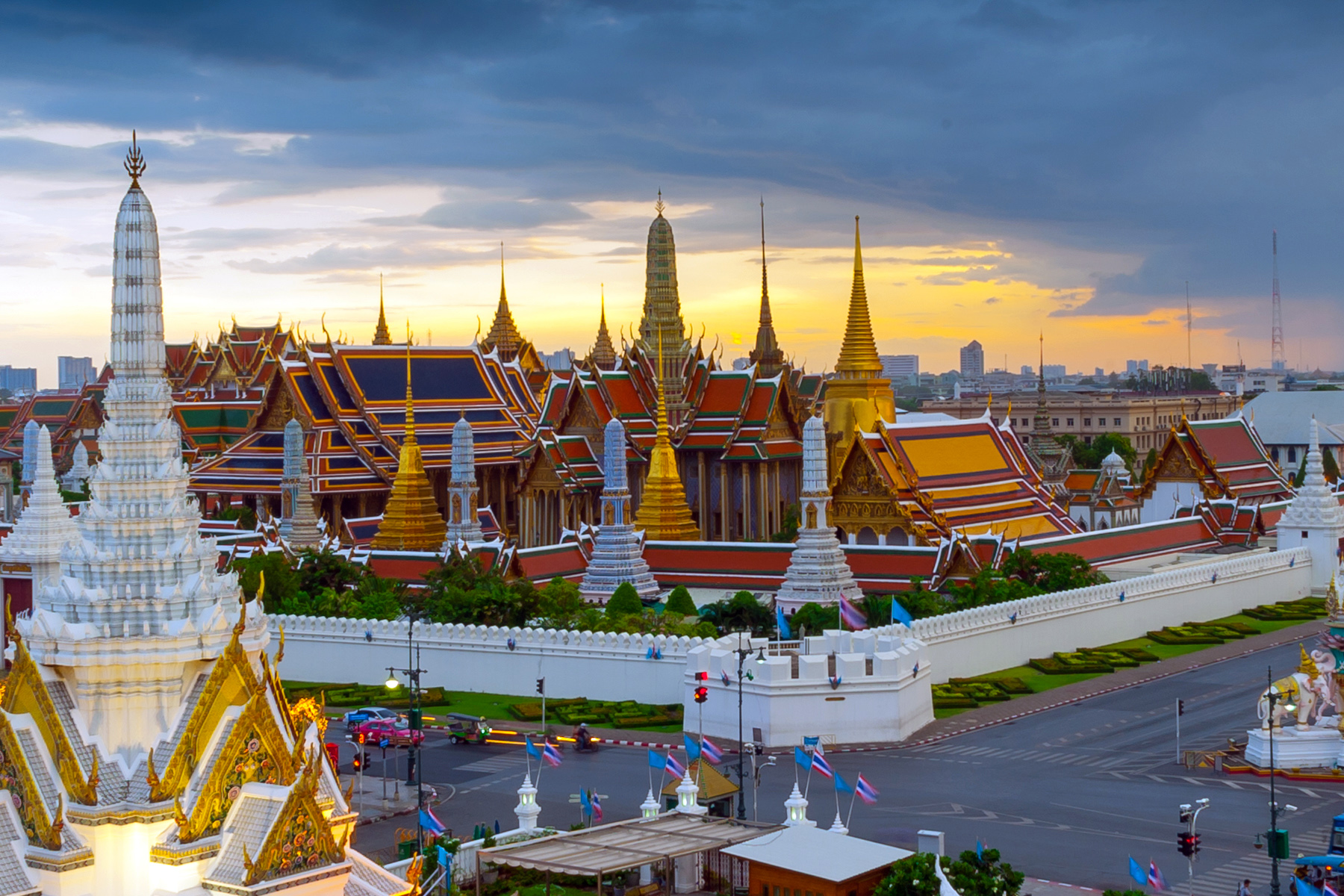 Wat Pho Temple
A well-known Buddhist temple that can also be referred to as Wat Phra Chetuphon or the Temple of the Reclining Buddha, Wat Pho, can be found in the middle of Bangkok in Thailand. It is notable for its enormous reclining Buddha statue, which is 46 meters in length and 15 meters in height, and is one of the oldest and largest temples in the city. In addition, it is one of the oldest temples in the city.
The complex of this Buddhist temple also includes several other spectacular buildings and attractions, such as the Phra Ubosot (ordination hall), which is home to a highly respected figure of the Buddha, and the Phra Maha Chedi Si Ratchakan, which is a stupa with four lesser chedis around a central spire. Both of these structures are located within the complex of the temple.
A traditional Thai massage school may also be found at Wat Pho. This institution provides classes and treatments based on traditional Thai medicine and massage techniques. Because of its excellent reputation, people travel from all over the world to attend this institution.
In addition to its religious and cultural significance, Wat Pho is a well-known tourist attraction that symbolizes Thailand's extensive past and rich cultural legacy. The Buddhist temple complex is open for guests to visit, where they may take in the awe-inspiring artwork and architecture and completely submerge themselves in the reverent energy of this holy location.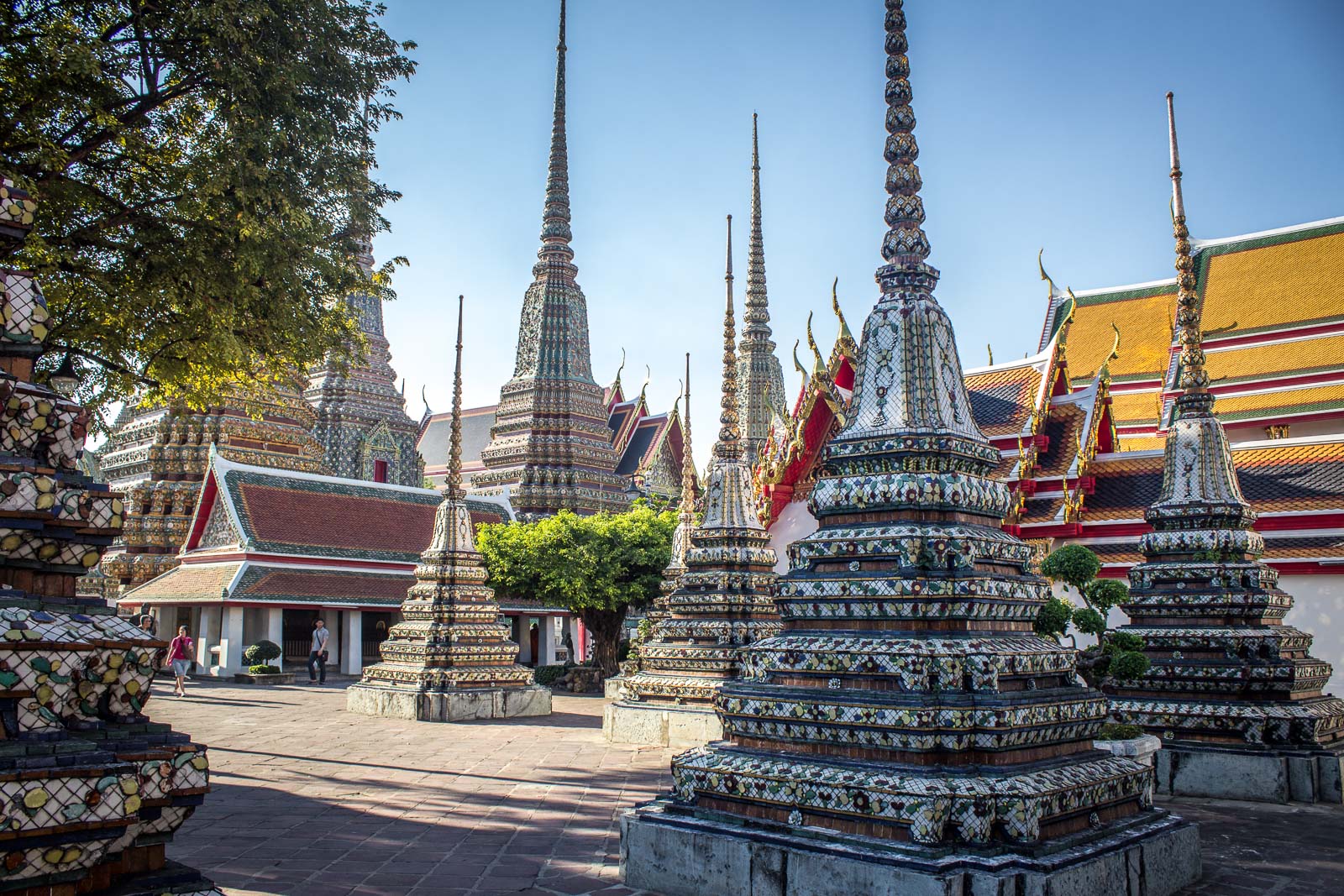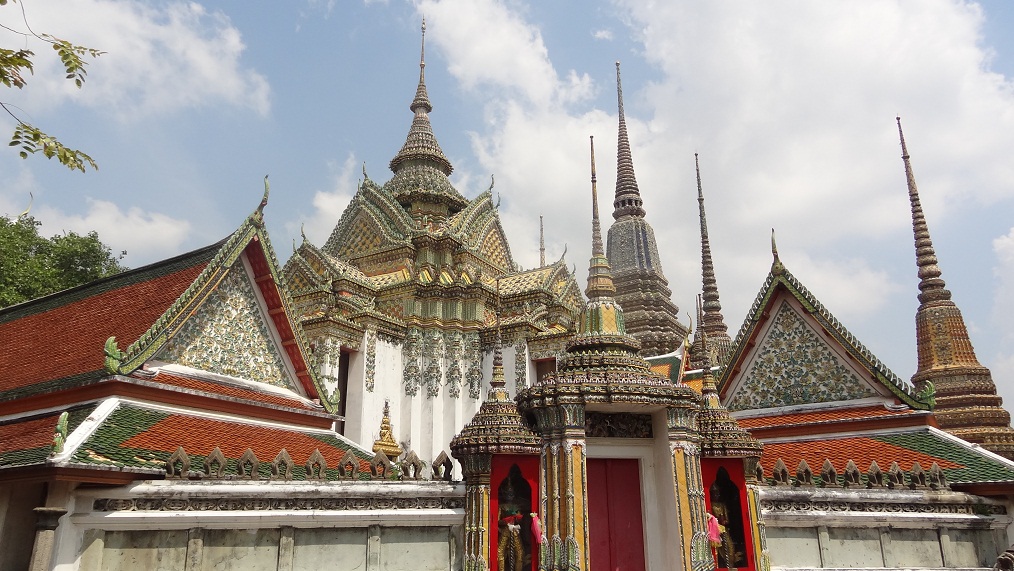 Wat Arun Temple
Wat Arun is one of Bangkok, Thailand's most well-known temples. It is on the west bank of the Chao Phraya River. It is also called the Temple of Dawn. Its full name is Wat Arun Ratchawararam Ratchawaramahawihan. The Buddhist temple's name comes from the Hindu god Aruna, who is often shown riding a chariot pulled by seven horses, representing the rainbow's seven colors.
The most important thing about Wat Arun is its center Khmer-style tower, called a "prang," about 70 meters tall, and has colorful glass and Chinese porcelain pieces. There are also detailed stucco patterns and stone sculptures outside the Buddhist temple. Visitors can climb up the center tower's steep steps to the top, seeing a comprehensive view of the Chao Phraya River and its surrounding area. In the temple complex are a few smaller towers and shrines, as well as a Buddha figure that is thought to be from the time of Ayutthaya.
Wat Arun is excellent at sunset when the sun shines, making it look like it's shimmering on the water. Tourists also like to take pictures there and look at the temple's beautiful building and intricate details.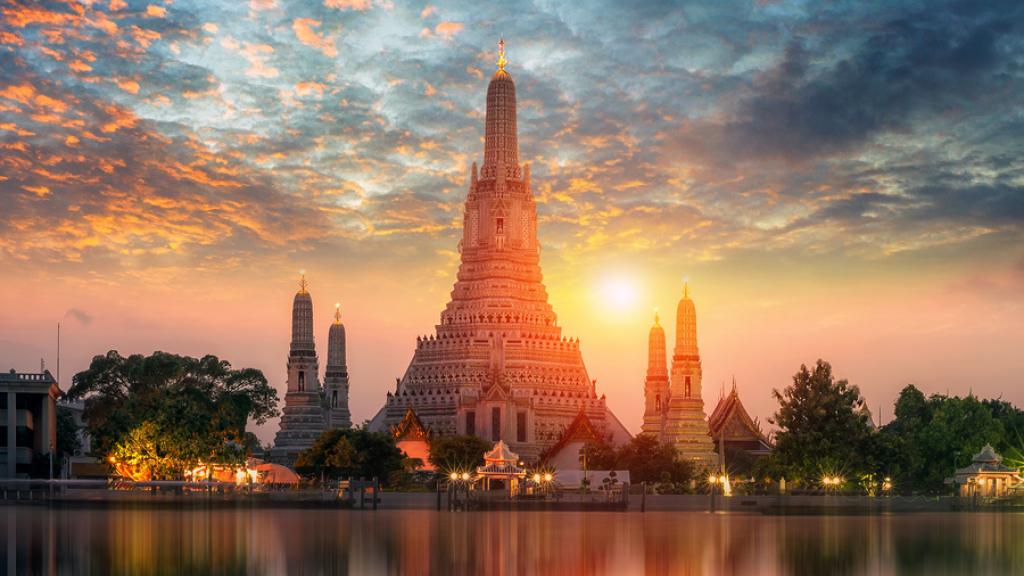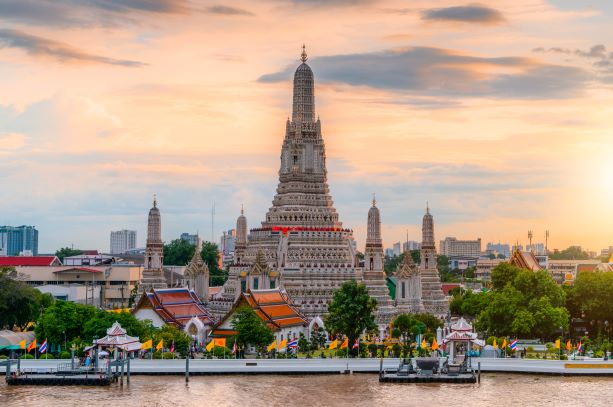 Doi Suthep Temple
Doi Suthep is a mountain close to the northern Thai city of Chiang Mai. It is home to Wat Phra That Doi Suthep, one of Thailand's most important temples. The temple is a significant place of worship for Buddhists in Thailand. It is thought to have been built in 1383.
To get to the temple, people must walk 309 steps or take a cable car, a more relaxing way. The metal chedi or stupa is the most prominent part of the temple. It is said to hold pieces of the Buddha. There are also many smaller shrines, statues, and gardens on the temple grounds, which make it a peaceful place to meditate.
Doi Suthep is important from a religious point of view, but it also has impressive views of Chiang Mai and the farmland around it. It is a popular place for foreigners and Thais alike, and anyone who wants to learn about Thailand's spiritual and cultural history should go there.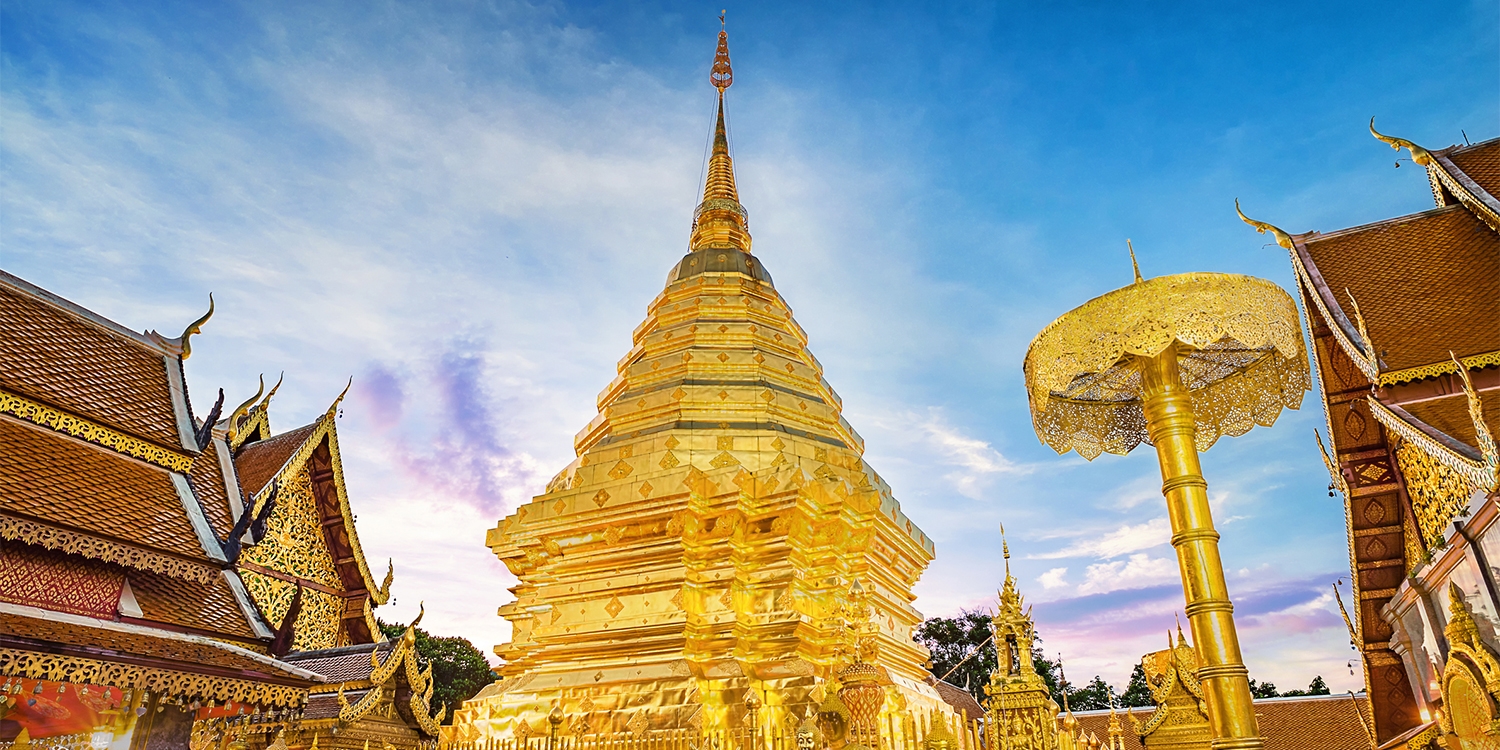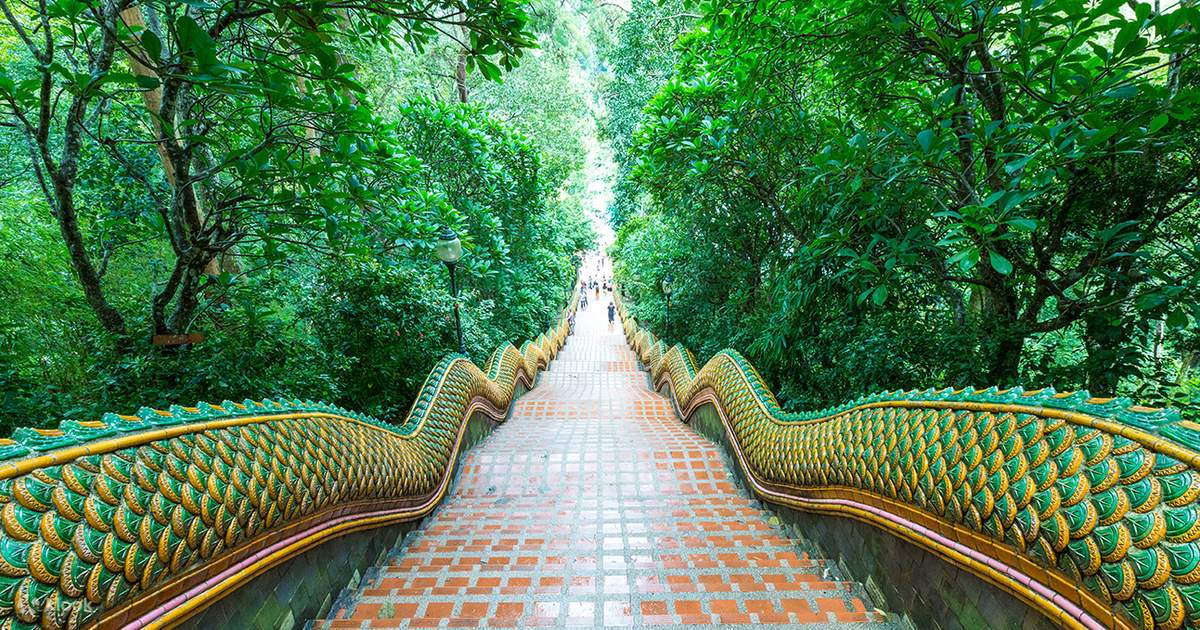 Wat Rong Khun Temple
Wat Rong Khun, also called the White Temple, is a modern Buddhist temple in northern Thailand. It is in the Chiang Rai province, also called the White Temple. The famous Thai artist Chalermchai Kositpipat planned and built the temple. It was first opened to the public in 1997.
The most striking thing about the temple is its white exterior, which is covered with sparkling patterns and mirror-like glass. White represents the Buddha's purity, and glass and mirrors represent his knowledge and enlightenment. Before entering the temple's main hall, people must cross a bridge over a sea of outstretched hands, which stand for uncontrolled desire. The temple has murals and drawings with traditional Buddhist themes and modern images, such as Superman, Spiderman, and Hello Kitty.
The temple also has a museum and a gallery of modern Thai art. The museum has paintings and sculptures by Chalermchai. The temple is a famous place for tourists and a place of worship for Buddhists.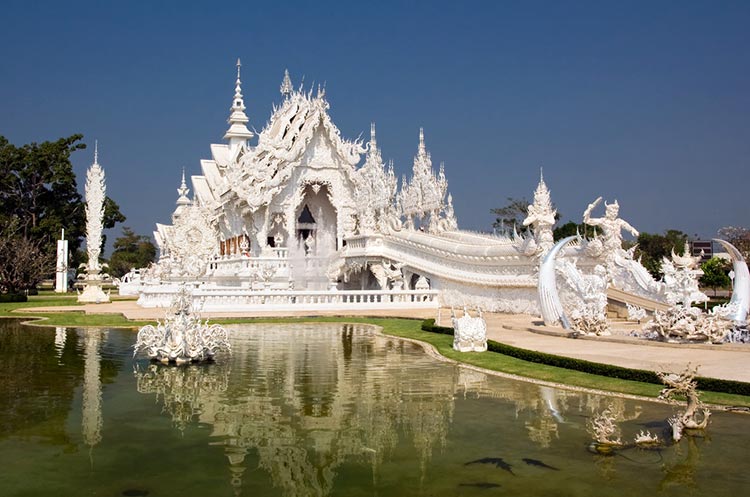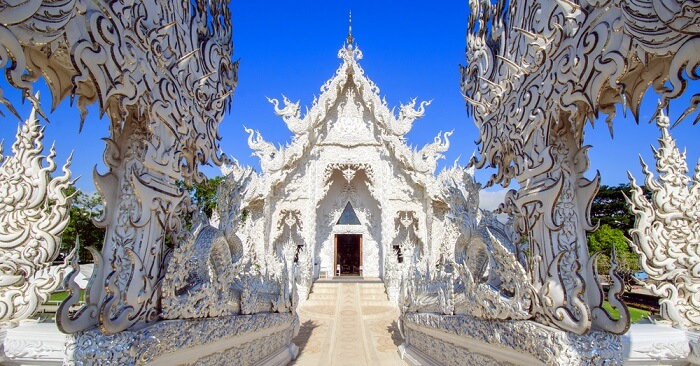 Wat Phra That Lampang Luang Temple
Wat Phra That Lampang Luang is an essential and old Buddhist temple in Northern Thailand's Lampang province. The temple is popular with tourists and locals because of its beautiful Lanna-style building, an ancient Buddha statue. The temple was built in the 13th century to protect a piece of the Buddha's hair. Over the years, the temple has been renovated and fixed up, but its original structure and design have been kept. This makes it a great example of a traditional Lanna-style building.
One of the most amazing things about Wat Phra That Lampang Luang is its big gold-covered chedi, stupa, over 50 meters high. The Buddha treasure is kept in the chedi, which is thought to have been built in the 15th century. When people visit the temple, they can look at its intricate design and beautiful paintings, which show scenes from Buddhist mythology and local history. The temple is a great place to meditate and think about spiritual things because it is quiet and has beautiful scenery.
Anyone interested in Thai Buddhism or traditional Lanna-style buildings should visit Wat Phra That Lampang Luang. Its old history and sacred artifacts give a unique look into Thailand's rich cultural heritage, and its peaceful surroundings offer a break from the busyness of modern life.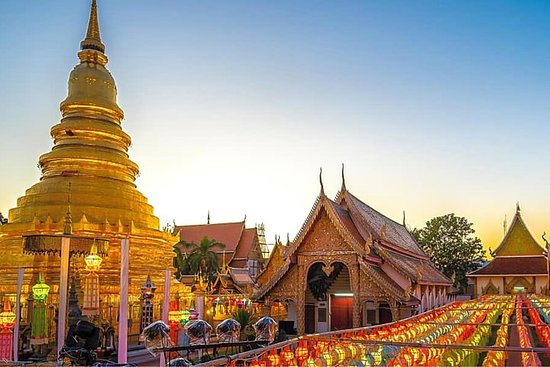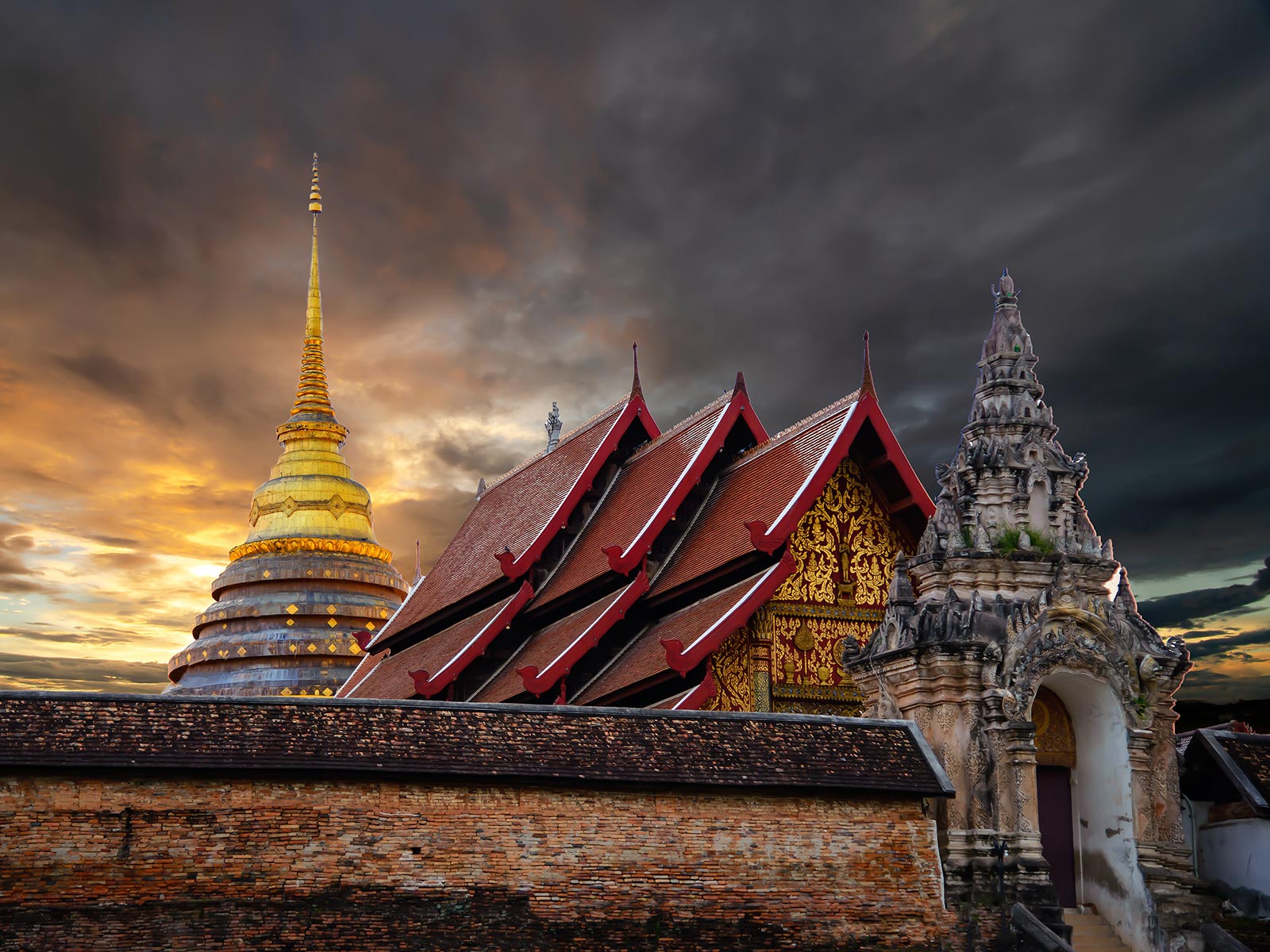 Conclusion
Thailand's Buddhist temples are not only beautiful buildings, but they also have a lot of spiritual meaning. They allow people to learn more about Buddhism and connect with Thailand's deep spiritual customs. A spiritual trip through Southeast Asia that includes a stop at one of these churches can be a life-changing experience. It gives people a look into a different culture and a unique chance to learn more about themselves. If you want peace or a more profound knowledge of the Buddhist faith, you should visit one of Thailand's Buddhist temples.
Happy Travels!