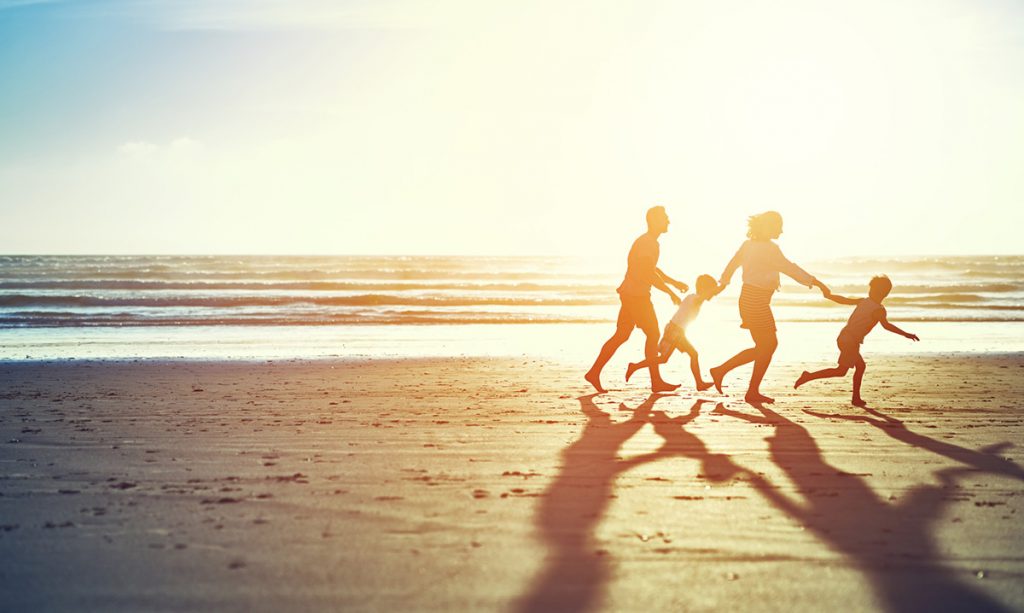 Budget friendly Family vacations are essential for bonding and creating lasting memories. They offer a unique opportunity to strengthen familial ties, share experiences, and foster love and understanding. However, planning budget friendly family vacations poses challenges. Balancing the desire for unforgettable experiences with financial limitations can be daunting. Families face hurdles in finding affordable accommodations, choosing cost-effective transportation, and managing dining, activities, and entertainment expenses.
But with careful planning, research, and creativity, it's possible to cut costs without compromising on fun and quality time. Families can enjoy memorable, enjoyable, and financially feasible vacations by exploring budget friendly family vacations, utilizing money-saving strategies, and seeking out affordable attractions and accommodations. In the following sections, we'll provide tips to help plan budget friendly family vacations packed with excitement, adventure, and cherished moments together.
Choosing the Right Destination
Researching affordable and family-friendly destinations is crucial in planning budget friendly family vacations. Here are some tips on how to conduct this research effectively:
Utilize Online Travel Resources: Use free online travel resources like TripAdvisor, Lonely Planet, and Expedia to gather destination information. These platforms provide comprehensive insights, user reviews, and cost estimates, helping you find affordable and family-friendly options.
Seek Recommendations: Ask friends, family, and colleagues who have traveled with their families for recommendations. Their personal experiences can offer valuable insights into affordable destinations with family-oriented activities.
Consider Off-Peak Seasons: Traveling during off-peak seasons can significantly reduce costs. Research the low seasons for your desired destinations and plan your trip accordingly. Off-peak periods often come with discounted accommodations, cheaper flights, and fewer crowds.
Look for Less Touristy Locations: Explore off-the-beaten-path locations that offer unique experiences and lower costs. These places often provide a more authentic atmosphere and may have more affordable options compared to popular tourist destinations.
Research Local Attractions and Hidden Gems: Delve into travel blogs, local tourism websites, and social media platforms for recommendations on local attractions and hidden gems. These sources can reveal budget-friendly options, such as parks, museums, or festivals with affordable or free admission for families.
Engage with Online Travel Communities: Join travel forums or online communities where families share tips for budget friendly family vacations. These platforms are excellent resources for finding destinations that cater to families and offer affordable options.
Accommodation Options
When comparing costs of accommodations such as hotels, vacation rentals, and alternative options like hostels or campgrounds, as well as utilizing online booking platforms and discount websites, consider the following tips:
Use Online Booking Platforms: Websites like Booking.com, Airbnb, and Expedia allow you to compare prices across different accommodation types. Enter your desired dates, location, and number of guests to see available options and their respective costs.
Filter and Sort Results: Utilize the filtering and sorting features on booking platforms to narrow down your search based on price, amenities, and guest ratings. This helps you find accommodations within your budget that meet your specific needs.
Check for Special Offers and Deals: Many online booking platforms have dedicated sections for deals and discounts. Take advantage of these sections to find limited-time offers, promotional rates, or package deals that can significantly reduce accommodation costs.
Consider Alternative Accommodations: Explore alternative accommodation options like hostels, campgrounds, or budget hotels. These can be more cost-effective compared to traditional hotels or vacation rentals. Research their facilities, location, and reviews to ensure they meet your family's comfort and safety requirements.
Read Guest Reviews: Pay attention to guest reviews and ratings for accommodations. They provide insights into previous guests' quality, cleanliness, and overall experience. This helps you make informed decisions and avoid any unpleasant surprises.
Regarding home exchanges and house-sitting opportunities:
Home Exchanges: Home exchanges involve swapping homes with another family or individual during your vacation. Websites like HomeExchange, Love Home Swap, and HomeLink facilitate these exchanges. You stay in their home while they stay in yours, eliminating accommodation costs. Ensure to establish clear communication and agreements with the other party before finalizing the exchange.
House-Sitting: House-sitting involves taking care of someone's home and possibly their pets while they are away. Websites like TrustedHousesitters and HouseCarers connect homeowners with reliable house sitters. In exchange for looking after their property, you get to stay in their home at no or reduced cost. House-sitting opportunities can be a fantastic way to save on accommodation expenses while experiencing a new destination.
When exploring these options, consider factors like location, safety, and responsibilities associated with home exchanges and house-sitting. Ensure you understand the terms and conditions, communicate clearly with the other party, and maintain trust and respect throughout the process.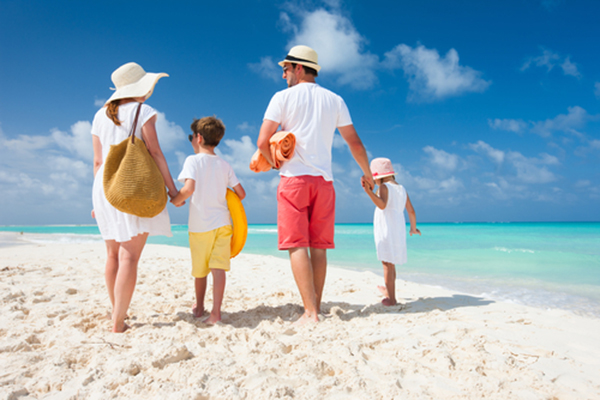 Transportation Tips
When it comes to modes of transportation for your budget friendly family vacations, there are several options to consider, including driving, flying, and taking the train. Here's how you can compare costs and benefits, as well as utilize reward programs, discounts, and budget airlines:
Driving:
Calculate the cost of fuel, tolls, and potential parking fees for your chosen destination.
Consider the distance, travel time, and convenience of driving, especially for shorter trips or destinations within reasonable driving distance.
Flying:
Compare flight prices across different airlines and travel agencies. Websites like Skyscanner, Kayak, or Google Flights allow you to search for flights and compare costs.
Be flexible with travel dates and times, as flights on certain days or during off-peak hours may be cheaper.
Consider nearby airports, as flying to or from alternative airports can sometimes result in lower fares.
Train:
Research train options, such as regional or high-speed trains, depending on the availability in your area.
Compare train fares and schedules to determine if it's a cost-effective and convenient option for your destination.
Check for any discounts or special fares available for families or groups.
Comparing Airlines or Travel Agencies:
Compare prices, flight schedules, and routes offered by different airlines or travel agencies. Consider factors like baggage allowances, in-flight amenities, and customer service when comparing benefits.
Read reviews and ratings to assess the reliability and overall experience of different airlines or travel agencies.
Utilizing Reward Programs:
Sign up for frequent flyer programs or loyalty programs offered by airlines. Accumulate miles or points through your travels and redeem them for future flights or other rewards.
Take advantage of credit cards that offer travel rewards or points that can be used for discounted or free flights.
Check for any special promotions or bonus offers within reward programs that can help you save on travel expenses.
Discounts and Budget Airlines:
Keep an eye out for discounts, flash sales, or promotional offers by airlines. Subscribe to their newsletters or follow their social media accounts to stay updated.
Consider flying with budget airlines that often offer lower fares. However, be aware of additional fees for services like baggage or seat selection, and compare the total cost to ensure it remains budget friendly family vacations.
Meal Planning and Dining Strategies
When it comes to budgeting for meals and snacks during your trip, as well as packing snacks and meals for travel days or outings, consider the following tips:
Set Meal Budget: Determine your daily or overall budget for meals and snacks.
Research Prices: Check average meal prices at your destination to set a realistic budget.
Explore Local Markets: Visit local markets or grocery stores for affordable fresh produce and ingredients. Enjoy picnics using these items.
Try Food Trucks: Check out food trucks and street vendors for tasty and budget-friendly local cuisine.
Family-Friendly Restaurants: Find affordable, family-friendly restaurants offering special deals or kid-friendly menus.
Share Meals or Choose Lunch Specials: Share larger meals with family members to save money. Opt for lunch specials, often more affordable than dinners.
Cook Your Own Meals: If you have kitchen facilities, consider cooking some meals using groceries, which can be cheaper than dining out.
You can significantly reduce your food expenses during your family vacation by budgeting for meals, packing snacks and meals for travel days or outings, and exploring affordable dining options such as local markets, food trucks, and family-friendly restaurants. These strategies also provide opportunities to sample local cuisine and add to the overall experience of your trip.
Money-Saving Tips
Planning budget friendly family vacations require strategic money-saving tips. This guide will explore practical strategies to help you make the most of your budget, from accommodations to activities. Discover how to create an unforgettable family trip without overspending. To save money during your family vacation, consider the following strategies:
Set a Realistic Budget: Allocate amounts for accommodations, transportation, meals, activities, and misc. expenses to avoid overspending.
Track Expenses: Record all trip expenses in a notebook, app, or spreadsheet. Stay aware of your spending and identify areas to cut back.
Use Travel Rewards Credit Cards: Utilize credit cards that offer airline miles, hotel points, or cashback on travel expenses. Pay off the balance monthly to avoid interest charges.
Join Loyalty Programs: Sign up for travel-related loyalty programs to earn points or rewards for discounts and future expenses.
Research Discounts: Look for promo codes and deals when booking accommodations, flights, or activities. Sites like RetailMeNot or Groupon can provide savings.
Opt for Free/Low-Cost Activities: Explore free attractions, discounted museum days, local festivals, or self-guided tours to save money.
Traveling with Children on a Budget
Planning a family vacation requires finding kid-friendly destinations and accommodations with affordable or free entertainment options. Discover strategies for selecting destinations, accommodations, and entertainment that keep children entertained while staying within your budget. When choosing family-friendly destinations and accommodations on a budget, consider the following tips:
Research Family-Friendly Destinations: Look for destinations with a wide range of activities suitable for children, such as theme parks, national parks, or cities with interactive museums.
Check Accommodation Amenities: Choose accommodations that cater to families, such as family suites, adjoining rooms, or facilities like pools, playgrounds, or kids' clubs.
Read Reviews: Learn from other families' experiences by reading reviews of both the destination and accommodations you're considering.
Seek Affordable Entertainment: Look for affordable or free entertainment options like city parks, public playgrounds, local libraries, or community centers that offer low-cost activities and events.
Research Local Events: Check local event calendars for family-friendly festivals, parades, or special events that may be free to attend.
Utilize Public Spaces: Take advantage of free or low-cost outdoor spaces like beaches, parks, or hiking trails for recreation and exploration.
Visit Museums and Attractions: Find museums, science centers, or attractions that offer discounted or free admission for children, often with special reduced rates on specific days or times.
Look for Kids Eat Free Deals: Save on dining expenses by finding restaurants with promotions where children eat for free or at discounted prices.
Conclusion
---
By using these money-saving strategies, researching affordable destinations, accommodations, and entertainment options, and being mindful of your budget, you can create amazing and budget friendly family vacations. Embrace the joy of bonding and creating lasting memories without compromising on the fun, all while staying within your financial means.
---
People also read: