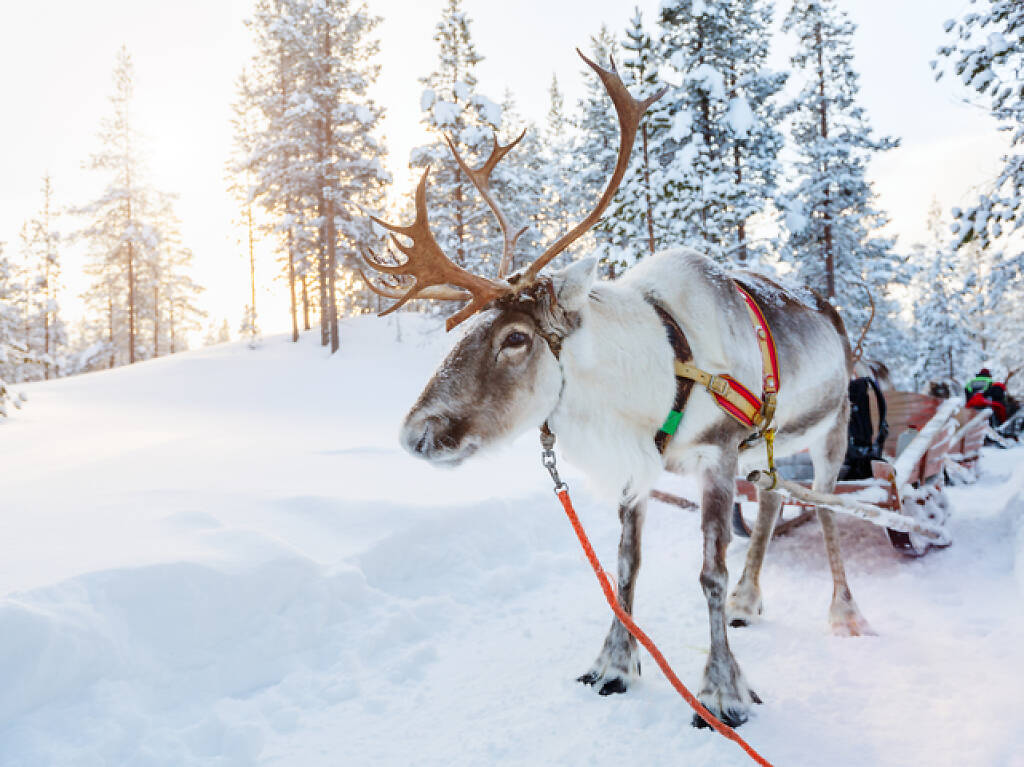 This month is one of the busiest to travel of the year after the summer, that's why we want to recomend you this places to visit in December. Over the holidays, many fly home or to far-off places. Others are kicking off the ski season early. And workaholics with wanderlust are making the most of their time off to get in one final vacation before the year is through.
Yet, December is a wonderful time to travel despite the crowds. Europe has plenty of holiday markets, notably in Strasbourg and Nuremberg. For snowbirds in the north, St. Lucia proved to be the ideal tropical vacation destination. Patagonia experiences some of the year's greatest weather in December. And during the holidays, there is nowhere better than New York City.
Wouldn't it be lovely to end the year with a memorable trip to one of the top December vacation spots you've been wanting to see for a while? Check out some of the greatest travel destinations in the globe in December to help you realize that magnificent conclusion to your year.
Nuremberg, Germany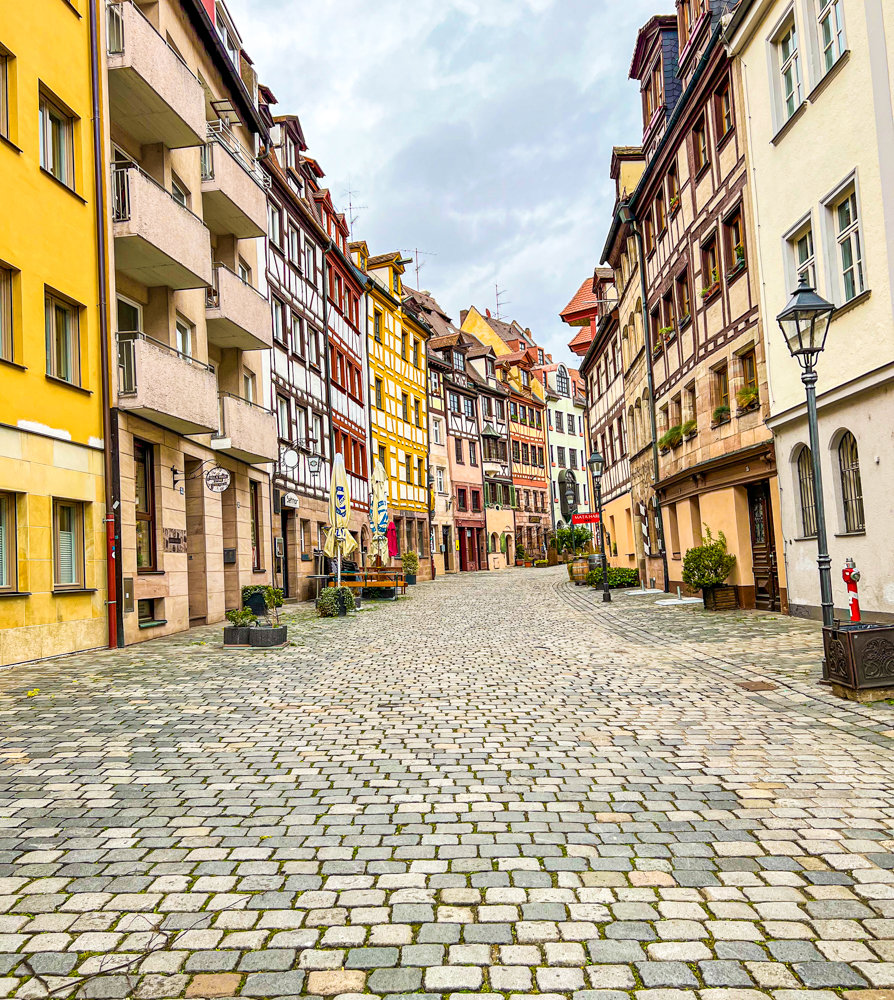 In December, one of the most popular tourist destinations worldwide is the Christmas markets of Europe, and Nuremberg is unmatched for its holiday decorations. A yearly tradition at the Hauptmarkt since at least the 1500s, the little Bavarian city is home to one of Germany's oldest Christmas marketplaces.
To witness the eagerly awaited Nuremberg Christkind (a gift-giving fairy from German Christmas legends) give a prologue in the Main Market Place to mark the opening of the market on the Friday before the first Sunday of Advent, attempt to travel to Germany in late November if at all possible.
But even if you miss that occasion, you can still take in all the festive spirit of the Nuremberg Christmas market in December. Eat the famous bratwurst and gingerbread of the city, look for vintage wooden toys and knit caps, and get a few ornaments for your Christmas tree. A lovely carousel for children is also available (and the young at heart).
Top Christmas Markets:
Nuremberg
Munich
Dresden
Stuttgart
Cologne
Leipzig
Top Attractions and Things To Do:
Nuremberg Castle
Hauptmarkt
Walk the Historic City Walls
Germanic National Museum
Nuremberg Transport Museum
Frauenkirche
Albrecht Dürer's House
Best Places to Stay:
Hotel Agneshof
Hotel Victoria
Hotel Elch
Hotel Drei Raben
Hotel Klughardt
Villa Giulia
Strasbourg, France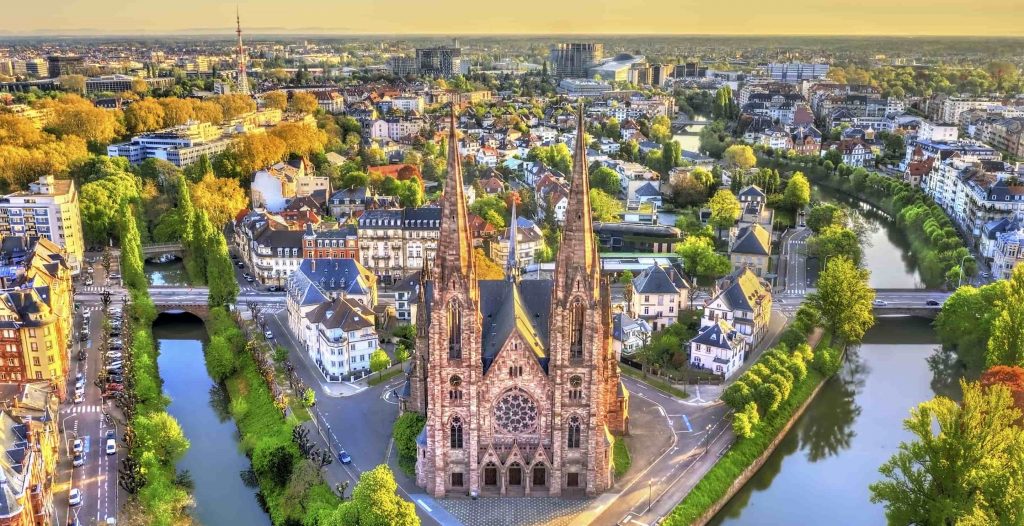 Another one of the top destinations to visit in December is Strasbourg, which is located in France just across the border from Germany. This medieval city, like its Black Forest neighbors, hosts a well-known Christmas market that combines German and French customs.
One of the oldest markets in the city, the yearly Christkindelsmärik is set against the backdrop of half-timbered buildings beside picturesque rivers. You'll never forget the sensation of browsing different sellers and drinking a hot beverage while snowflakes danced down on the sparkling market.
The Big Christmas Tree is located at Place Kléber, where you may continue your holiday sightseeing. The enormous arbor rises at least 30 meters above the city and has 400 ornaments, 240 lit cherubs, and seven kilometers of flashing lights. You'll feel the spirit of the season immediately.
Top Christmas Markets:
Christkindelsmärik market
OFF Christmas Market
Place Broglie Christkindelsmärik
Place de la Cathédrale de Strasbourg
Place Gutenberg Christmas market
Top Attractions and Things To Do:
Cathédrale Notre-Dame de Strasbourg
Narrow Streets of Quartier des Tanneurs (La Petite France)
Maison Kammerzell
Eglise Saint-Thomas
Eglise Saint-Pierre-le-Jeune
Maison de l'Oeuvre Notre-Dame
Palais Rohan
Musée Alsacien
Best Places to Stay:
Grande Ile de Strasbourg
La Petite France
The European Quarter – Orangerie
Krutenau
Hokkaido, Japan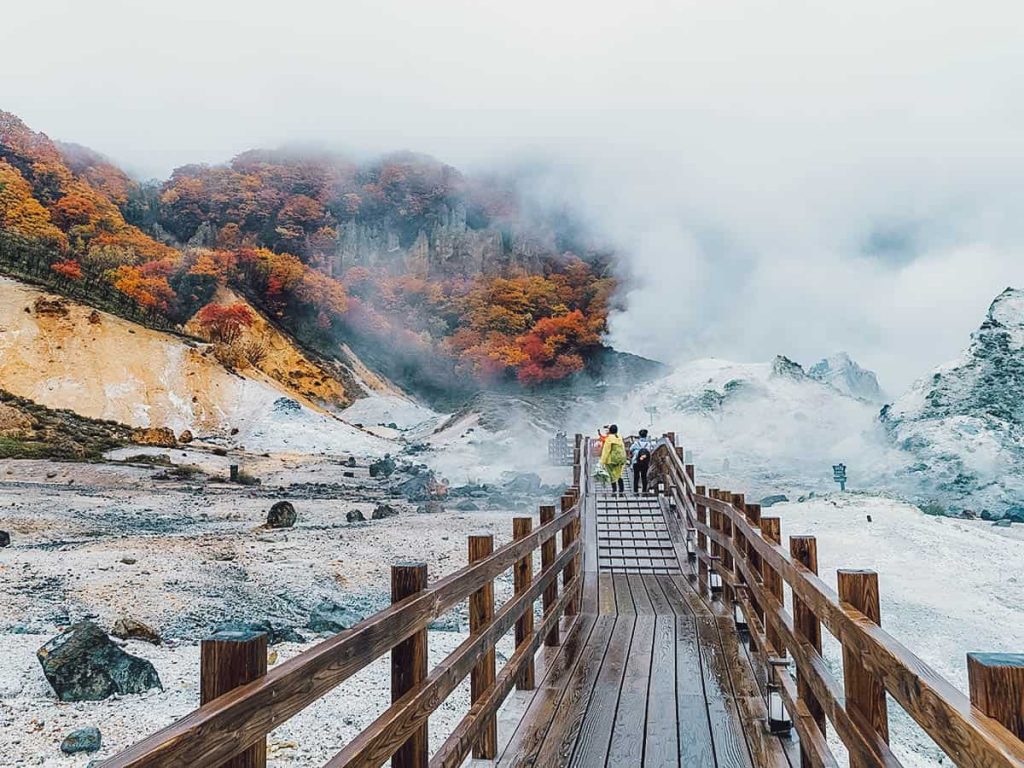 Go to Hokkaido if you want to ski on world-famous slopes in December. Hokkaido, the northernmost island in Japan, has earned a reputation as one of the world's best snow destinations. And this snow isn't just ordinary snow; it's a unique variety of dry, fluffy snow known among powder hunters as "Ja-pow." Mid-December marks the start of ski season, however, it may start sooner if the weather is favorable.
During your December ski holiday, Hokkaido offers a wide variety of ski resorts. Almost 1,500 cm of snowfall annually in the ever-popular Niseko. Sahoro offers excellent tree skiing and treats foreign visitors nicely. Consider visiting Tomamu, a place that oozes cheesy Japanese culture, if you want to venture off the beaten road.
Rome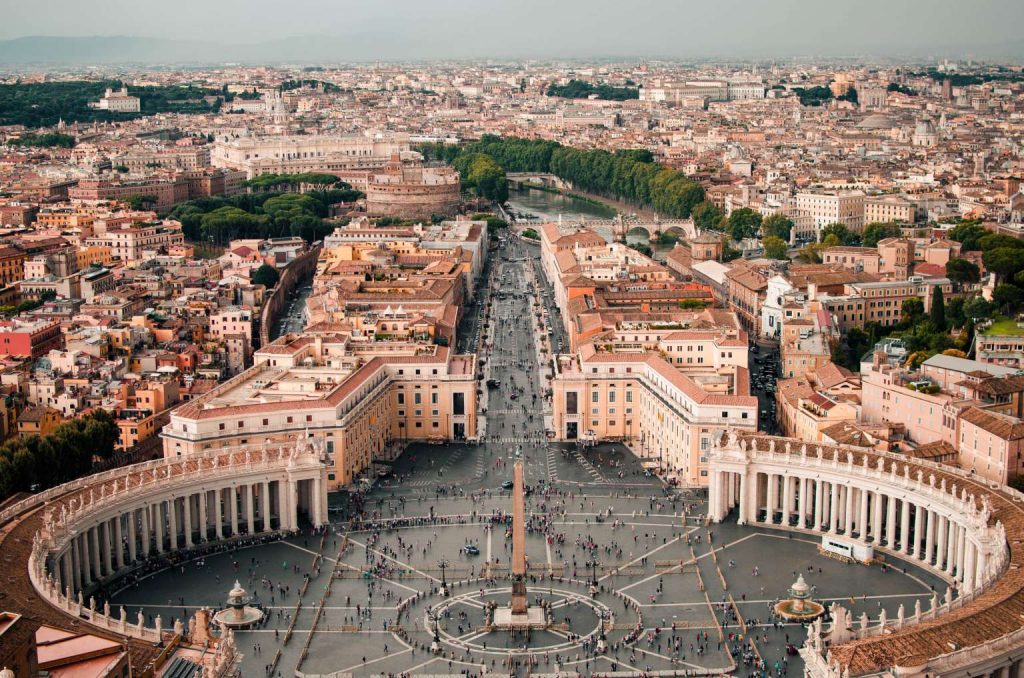 Rome's picturesque setting is even more beautiful during the festive season. Examine the beautiful Christmas trees in Piazza Venezia, adjacent to the Colosseum, and in St. Peter's Square in Vatican City before visiting the Patriarchal Cathedral of St. Mary Major to see the oldest continuous nativity scene in the world. Then visit the sizable Christmas market at Piazza Navona to browse for festive food, accents, and presents. Attending the Pope's Christmas address and blessing outside of St. Peter's Basilica would make your vacation complete, but it's a popular event, so you'll want to apply for complimentary tickets as soon as they go on sale in November.
Top Attractions and Things To Do:
Trevi Fountain (Fontana di Trevi)
St. Peter's Basilica (Basilica di San Pietro)
Colosseum (Colosseo)
Piazza del Popolo
Pantheon
Trastevere
Museo Nazionale di Castel Sant'Angelo
Best Places to Stay:
Hotel de la Ville, a Rocco Forte Hotel
Hotel Eden
Hotel de Russie, a Rocco Forte Hotel
J.K. Place Roma
Hassler Roma
The St. Regis Rome
Singer Palace Hotel
Prague, Czech Republic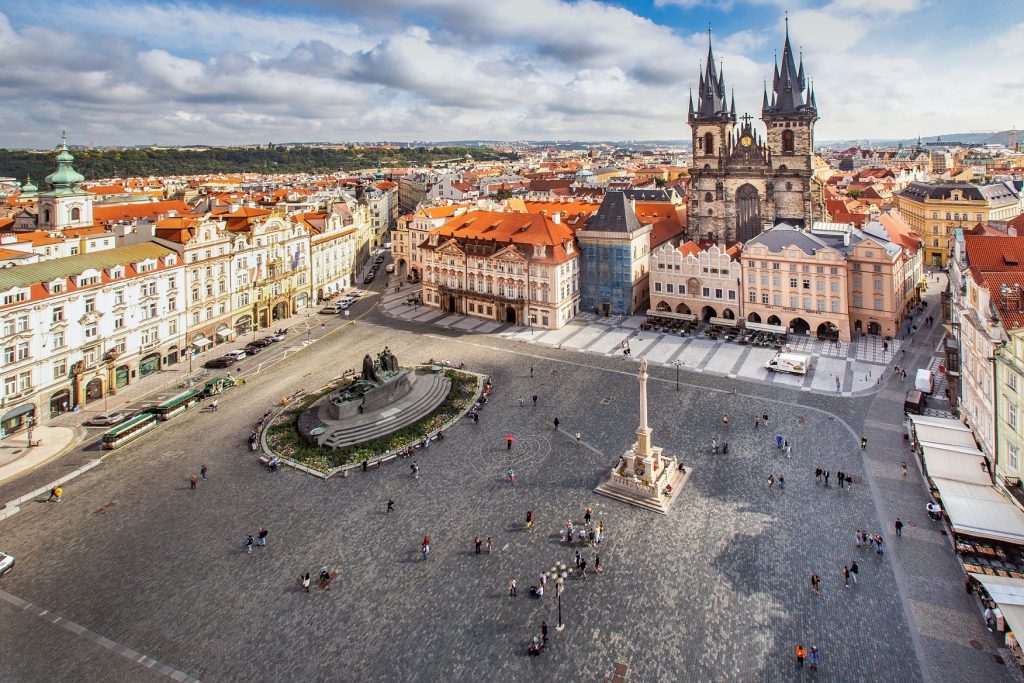 The Czech Republic's capital transforms into an incredible winter paradise in December. The city has some of the greatest Christmas markets in the world, and sparkling lights cover the old buildings. You won't need to spend a lot of money to sightsee because many of Prague's main sites, such as Old Town Square and the Charles Bridge, are free. But bear in mind that Prague is a popular winter destination around Christmas, so be sure to reserve your tickets in advance and anticipate sharing space with other holiday travelers. Find more information about Prague here!
Top Attractions and Things To Do:
Old Town Square (Staromestské námestí)
Charles Bridge (Karluv most)
Prague Castle
Petrin Hill
St. Vitus Cathedral (Chrám svatého Víta)
National Theatre (Národní divadlo)
Best Places to Stay:
Mandarin Oriental
Four Seasons Hotel
Golden Well Hotel
Alchymist Grand Hotel And Spa
Hotel Residence Agnes
Augustine, a Luxury Collection Hotel
Hotel Pod Vezi
St. Lucia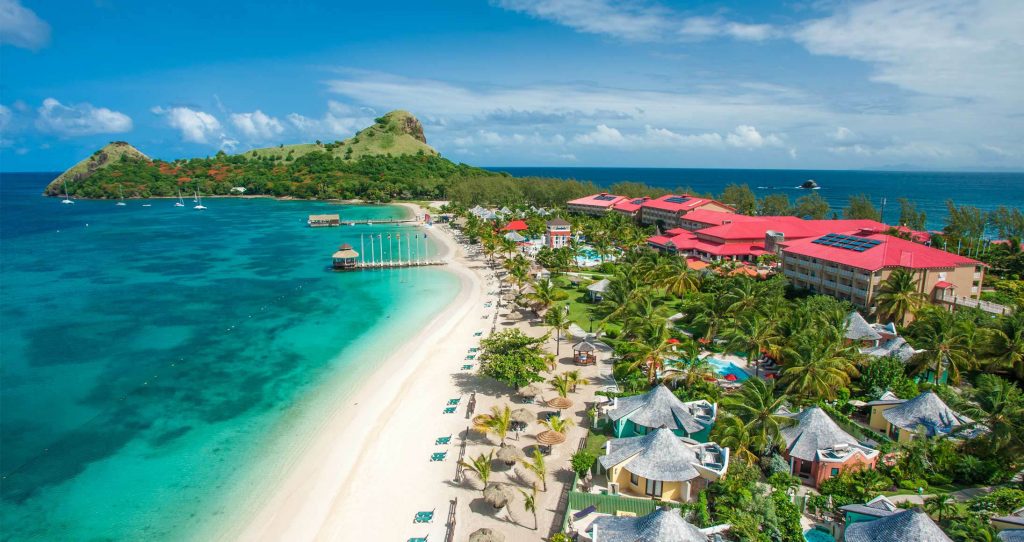 St. Lucia, one of the most beautiful islands in the world, is a fantastic getaway in December from the chilly weather up north. A wonderful approach to unwind before the New Year will be to simply unwind at one of the area's resorts, including Windjammer Resort & Beach Club. Spend your days relaxing on the beach, engaging in water sports, and going on excursions before settling down to enjoy the sunsets, which are framed by rainbows. For more adventurous visitors seeking some action on their December vacation, St. Lucia also has a ton of activities to offer.
Top Attractions and Things To Do:
The Pitons
Marigot Bay
Anse Chastanet Marine National Park
Tet Paul Nature Trail
Soufrière
Morne Coubaril Historical Adventure Park
Pigeon Island National Park
Rodney Bay
Best Places to Stay:
Sandals Grande St. Lucian
Jade Mountain Resort
Sugar Beach, A Viceroy Resort
Serenity at Coconut Bay
Marigot Bay Resort and Marina
The Landings Resort & Spa
Calabash Cove Resort and Spa
Bangkok, Thailand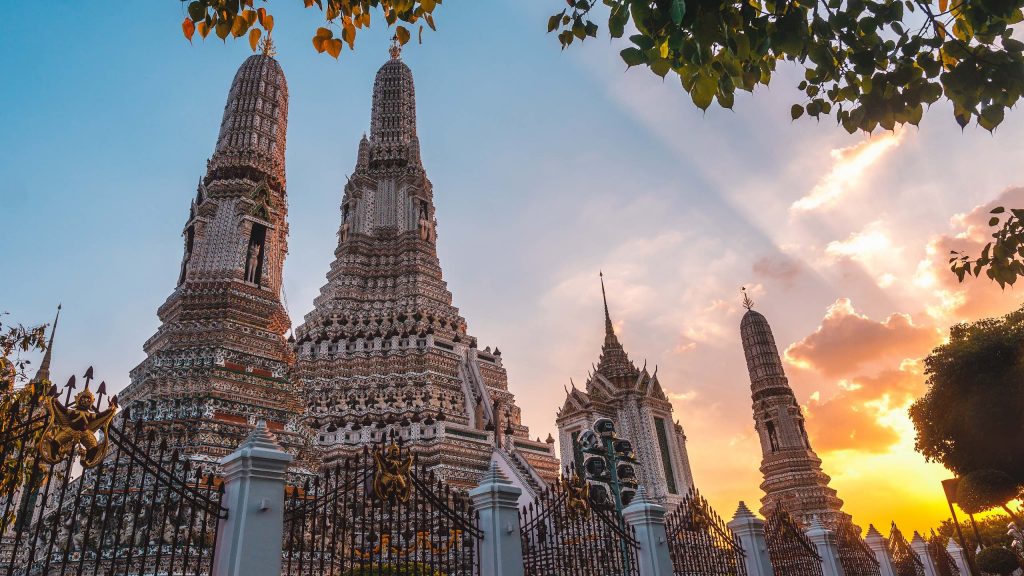 Visit places in December invariably leads travelers to discover Southeast Asia's beauties while avoiding typhoon season and the wettest conditions. With average low temperatures of 26°C, December in Thailand is quite pleasant. Tourists may participate in joyous King's Day festivities (around December 5) and Christmas celebrations that borrow from Western customs. For Christmas surprises, visit Bangkok's Central World Plaza, sometimes known as the "Times Square of Thailand," where thousands gather before daily parties and bar crawls.
Top Attractions and Things To Do:
Grand Palace
Wat Pho
Wat Arun
Giant Swing
National Museum & Wang Na Palace
Take a River Cruise
Explore Chinatown
Best Places to Stay:
Shangri-La Bangkok
The Athenee Hotel
The Siam Kempinski Hotel
The Bangkok Marriott Hotel Sukhumvit
The Sathorn Vista
Finland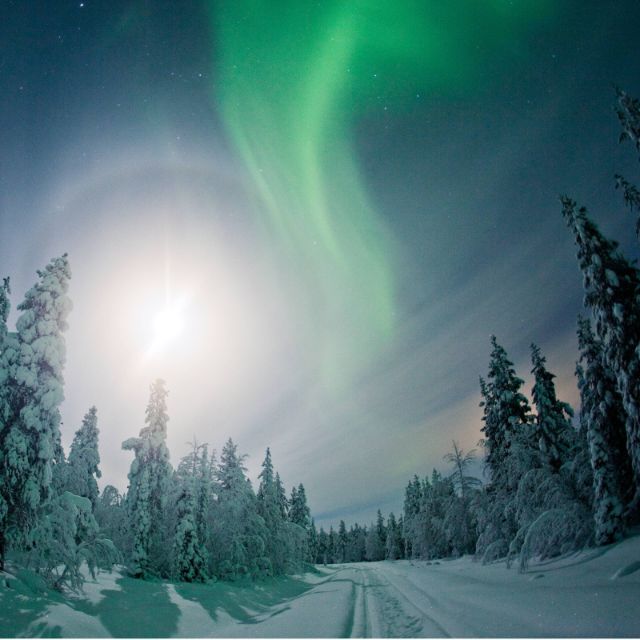 This charming Scandinavian country consistently takes home top honors in yearly travel competitions, not to mention eco-related ones, which makes sense given that Finland is a huge proponent of environmental preservation and has 39 national parks and about three-quarters of its area covered in forests. There are many other cold-weather residents here, including arctic foxes, lynxes, wolverines, and snow hares. Nevertheless, visit in December to meet Rudolph and his friends in the pristine winter wonderland that is Finnish Lapland. Santa will also be present there, of course—this is the land of Christmas, after all. Leaving Finland as one of the best places to Visit in December if you want to catch the Northern Lights.
Austria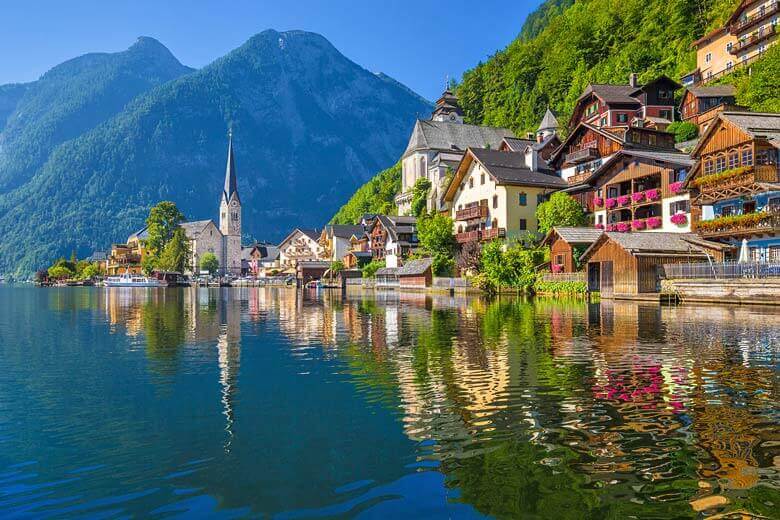 In December, Austria truly shines. Take in the holiday mood (and the glühwein) in Vienna, the city that started the tradition of Christmas markets. The most well-known event has crafts, gingerbread, and a huge tree in front of the lit Schönbrunn Palace, while Art Advent on Karlsplatz features live music and an all-organic food policy. And although Vienna may be excellent, Salzburg is also a little subversive: during its early-December legendary Krampus celebrations, goat-demon figures run amok in the streets. Less ominously, it is also the location of the distinctly Christmassy Salzburg Advent Singing, which features Alpine folk singers dressed in traditional attire and festive marketplaces, including the oldest Christkindlmarkt in the world. Here are some of the best places to visit in Austria. So plan now your visit in december!
Top Attractions and Things To Do:
MuseumsQuartier
Jewish Museum
Walk the Ringstrasse
Sigmund Freud Museum
Sigmund Freud Museum
Palmenhaus
Best Places to Stay:
Nidum Casual Luxury Hotel
Grand Hotel Zell Am See
Sofitel Stephansdom, Vienna
Aqua Dome Hotel, Langenfeld
Schloss Fuschl
Grand Hotel Wien
Interalpen-Hotel Tyrol
Final Thoughts….
With this guide, you will able to find the best place to visit in your December vacation. Enjoy Christmas in one of the above stunning destinations in the world.