Dreaming of strolling through ancient ruins, indulging in delectable cuisine, and immersing yourself in the vibrant culture of Rome, but "Rome on a Budget"? You don't have to put those dreams on hold because you're on a tight budget. With its rich history and timeless beauty, Rome is a city that can be explored and enjoyed even with limited funds. In this guide, we will delve into the world of "Rome on a Budget," uncovering tips, tricks, and insider secrets to help you make the most of your visit without breaking the bank. From affordable accommodations and budget-friendly dining options to free attractions and hidden gems, we'll show you how to experience the magic of Rome without compromising your financial limitations. So, let's embark on an unforgettable journey through the Eternal City, where the wonders of Rome await, even for those on a budget.
If you're wondering whether it's feasible to visit Rome with limited funds, rest assured that it's entirely possible. You don't need to postpone your trip until you have more money, as Rome offers plenty of affordable options to make the most of your visit. Contrary to popular belief, a week-long trip to Rome doesn't have to cost you thousands of dollars. By embracing the concept of "Rome on a Budget," you can uncover a treasure trove of budget-friendly experiences and still savor the essence of this captivating city.
Experience the magic of Rome on a budget and uncover its hidden treasures.
Take public transportation instead of taxis.
Is it feasible to visit Rome on a tight budget?" You might ask yourself. Save money while exploring Rome by opting for public transportation instead of taxis. Rome offers an efficient and affordable public transportation system, including buses, trams, and the metro. With a Roma Pass or B.I.G. ticket, you can enjoy unlimited travel on these modes of transport, allowing you to reach popular attractions without overspending easily. Buses, trams, and the metro cover the city comprehensively, providing convenient access to different neighborhoods. By choosing public transportation, not only will you save money, but you'll also get a chance to experience the local culture and immerse yourself in the authentic atmosphere of Rome.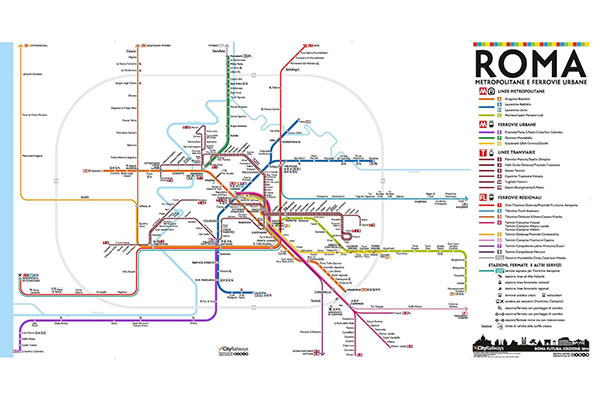 Using public transportation will, on average, result in monetary savings. In addition to being relatively inexpensive, taking the local train is an excellent way to escape the city for the day and visit Lake Bracciano in the north or Frascati in the south. Both of these destinations are located in the province of Lazio. Rome's public transportation is flexible, cheap, and easy to use. These are the main ways to get around the city.
Metro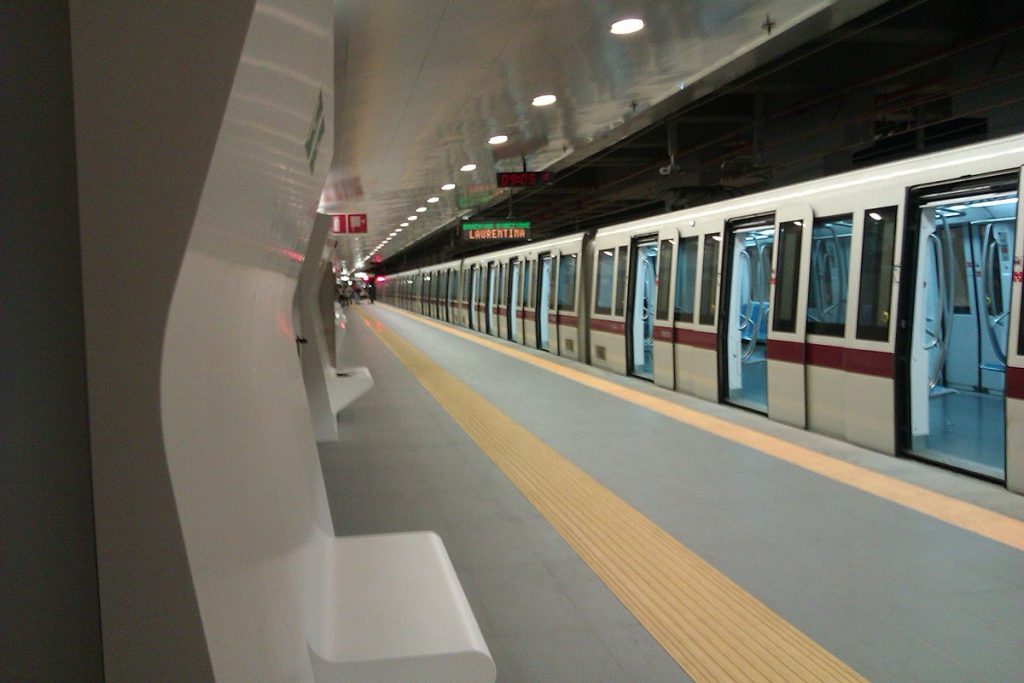 Rome's Metro system is the smallest in Europe because it only has three lines. Still, it goes to the most critical places in the city.
Buses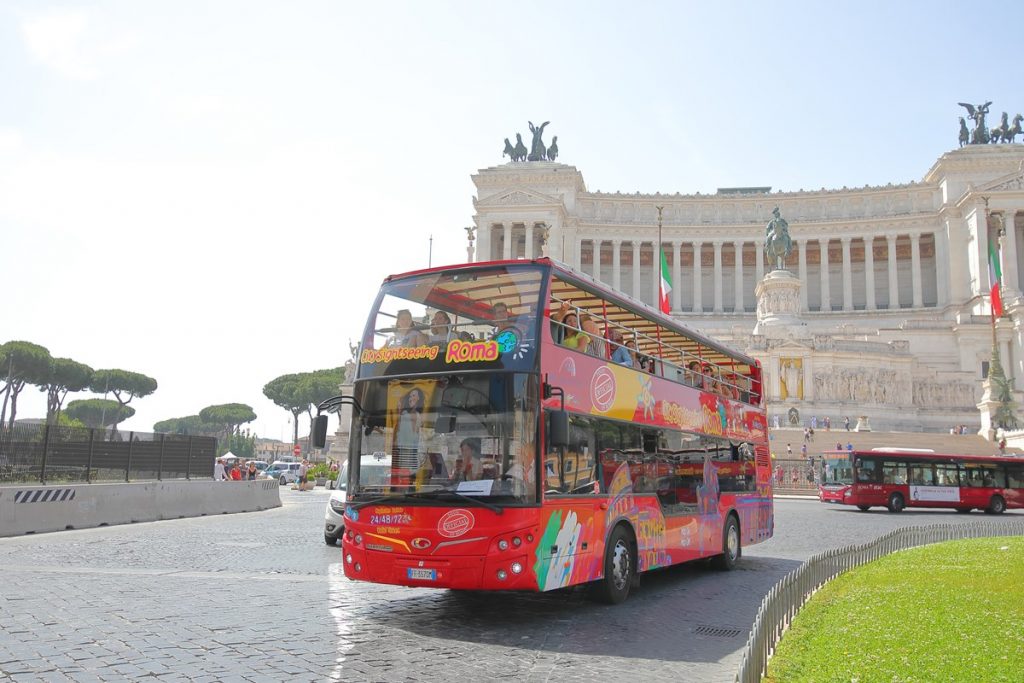 There are more than 350 bus routes in Rome right now, and sometimes it can take time to find the right one. Learning about Rome's main bus lines, their schedules, how often they run, and tips for using this type of public transportation to get around the city is essential.
Trams
People think that trams in Rome are more romantic and cleaner than buses. But the tram lines are short, and the fact that they don't go through the city center makes them less appealing to tourists.
Urban Railway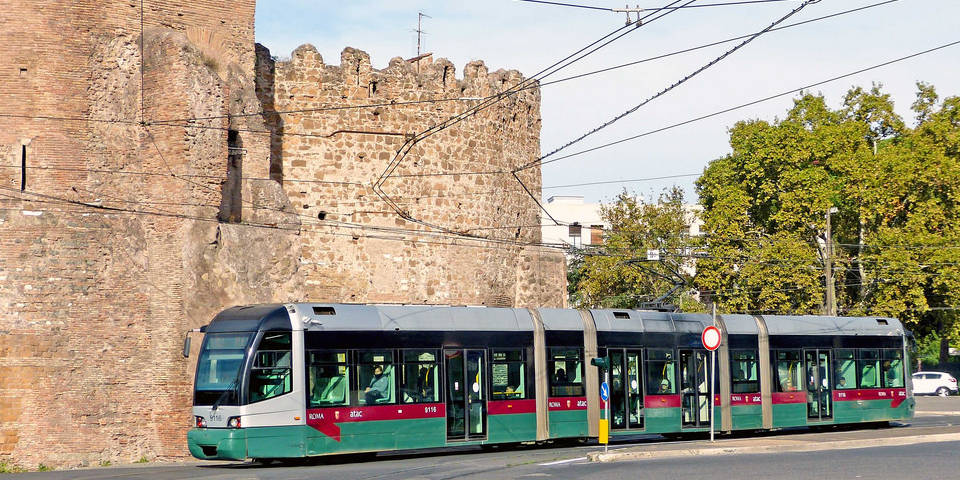 The company that runs Rome's three metro lines also runs the Ferrovie Urbane, a small train that runs through the city. Both the tickets and the prices are the same.
Free entrance
Access to leading museums and public monuments in Rome is available for various groups. Youths under 18 and seniors over 65 can enjoy complimentary entry, allowing them to explore the city's cultural treasures without cost. People with disabilities, accompanied by a carer if needed, also have free access to these attractions, ensuring inclusivity for all visitors. Journalists can also benefit from complimentary entry, providing them with opportunities to explore and report on the artistic and historical wonders of Rome. Groups of students who have made advanced bookings can enjoy free access, fostering educational experiences for young learners. Tour guides and interpreters, along with professors and students of Architecture, Archaeology, Art History, and Fine Arts, can also gain free entry to enhance their knowledge and share insights with others. Additionally, certain days offer free admission to the public, such as Christmas Day, allowing everyone to partake in the cultural heritage of Rome. The last Sunday of every month provides a unique opportunity to visit the Vatican Museums and the Sistine Chapel for free. These initiatives ensure that a wide range of individuals can access and appreciate Rome's artistic and historical treasures without financial barriers.
Immerse yourself in the history and culture of Rome on a budget.
Discount tickets
Students between 18 and 25 can often get discounts on tickets to Rome's top attractions. Rome offers numerous affordable attractions, allowing you to make the most of your visit without overspending.
The Roma Pass is a unique tourist card for people between 25 and 65. It lets people into two museums or archaeological sites for free and gives discounts to other significant exhibitions and attractions.
Tourist cards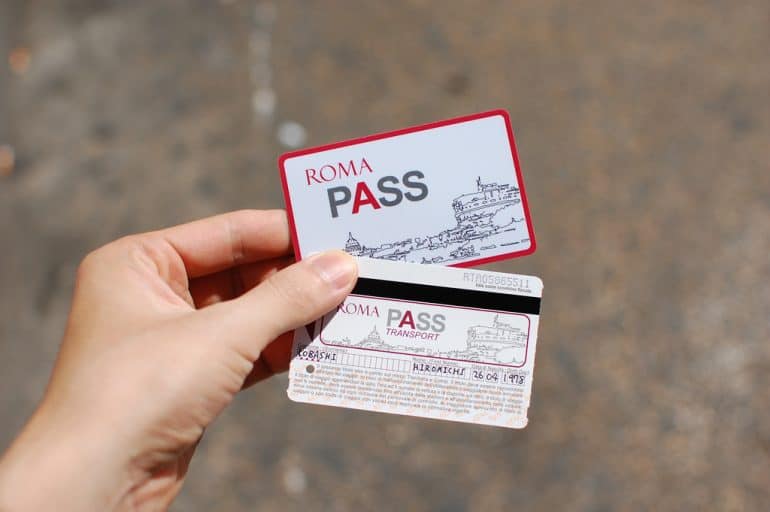 The Roma Pass is a convenient tourist card designed to provide affordable access to Rome's major attractions and unlimited use of public transportation for two or three days, depending on the selected card option. With the Roma Pass, visitors can enjoy discounted tickets to the city's top sights, allowing them to explore renowned landmarks, museums, and historical sites without breaking the bank. Additionally, the pass grants unrestricted use of public transportation, including buses, trams, and metro lines, enabling convenient and cost-effective travel throughout the city. Whether you're interested in admiring ancient ruins, marveling at Renaissance art, or immersing yourself in the vibrant atmosphere of Rome, the Roma Pass offers an economical and efficient way to make the most of your visit.
OMNIA Vatican & Rome Card
The Colosseum, the Roman Forum, St. Peter's Basilica, and the Sistine Chapel are all free to visit with the OMNIA Vatican & Rome Card. You can also use public transportation as much as you want.
Saving on food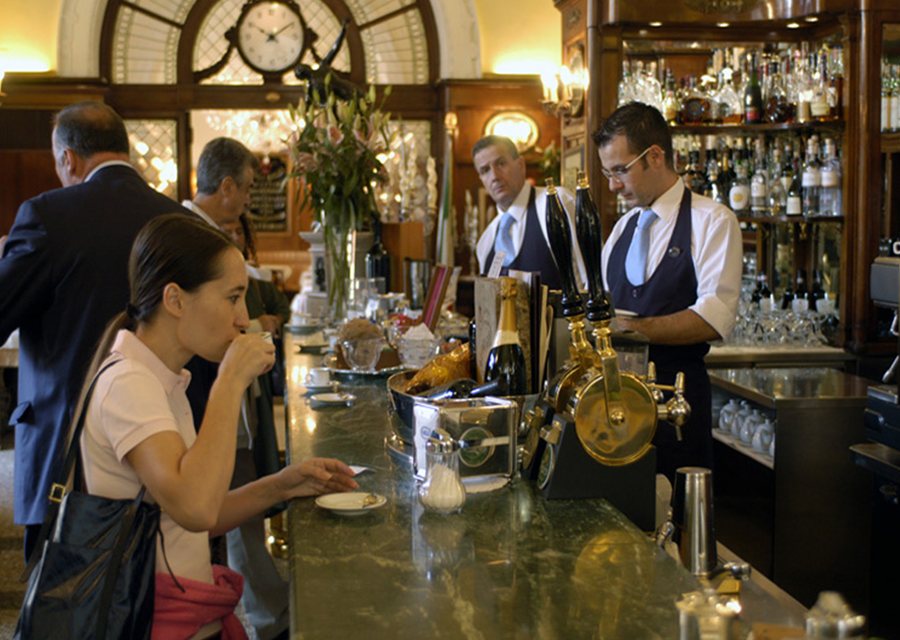 Stand up at the bar for a coffee.
If you sit at a table at any of the so-called "bars," the average price of an espresso or cappuccino will add up to €5. Not only will standing at the bar save you money, but it will also get you involved in Roman life since gossip and jokes happen there. After a long day of sightseeing, if you want to sit down, at least get what you pay for and find a bar with seating outside in a beautiful piazza.
Drink an aperitivo with a free buffet.
In recent years, aperitivo culture has thrived in Rome, making it an excellent option for budget travelers looking to enjoy a satisfying meal without breaking the bank. Many bars throughout the city, including popular areas like Trastevere, have embraced this trend, offering aperitivos and a buffet of delectable bites.
The concept is simple: purchase a regular-priced glass of wine, beer, or cocktail at the bar, and you'll gain access to a wide array of delicious food options. From mini sandwiches to pasta dishes and other appetizers, the buffet provides a generous spread to satisfy your hunger. Moreover, some bars even allow unlimited visits to the buffet, ensuring you can indulge to your heart's content.
This aperitivo tradition has become increasingly popular in Rome, offering visitors a fantastic opportunity to socialize, sample local cuisine, and enjoy a drink in a vibrant and lively atmosphere. It is a budget-friendly way to dine and allows you to experience the local food culture and try various dishes in one sitting.
So, while exploring Rome on a budget, take advantage of the aperitivo scene and seek out bars that offer these pre-dinner buffets. It's a fantastic way to savor the flavors of Rome, mingle with locals and fellow travelers, and enjoy a fulfilling meal without stretching your wallet. Cheers to an unforgettable culinary experience in the Eternal City!
Drink the water
In Rome, staying hydrated doesn't have to come at a high cost. Thanks to the ingenious ancient aqueduct system, the city has a network of Nasoni Springs, providing free and refreshing drinking water to locals and visitors. These iconic fountains, named after their distinctive "big noses" spouts, symbolize Rome's commitment to accessible and clean water.
Nasoni Springs can be found throughout the city, offering a reliable source of cold water, especially welcoming during the hot summer months when you need a refreshing drink. With their characteristic architecture and continuous flow, these fountains not only quench your thirst but also add a touch of charm to the streets of Rome.
One of the significant advantages of Rome on a budget is the ability to fill up your water bottle at these springs, saving money on purchasing bottled water. It's an eco-friendly and economical choice that lets you stay hydrated throughout your explorations without worrying about the expense.
As you wander through the city, watch for the distinctive Nasoni Springs. Place your bottle under the spout, let the excellent water flow, and enjoy a revitalizing sip. It's a small yet meaningful way to connect with Rome's ancient heritage while staying hydrated and sticking to your budget.
So, whether you're visiting famous landmarks, strolling through charming neighborhoods, or embarking on a budget-friendly adventure, don't forget to use the convenient and refreshing Nasoni Springs. It's a simple pleasure that saves you money and connects you to the ancient tradition of providing clean and accessible water in the Eternal City. Cheers to staying cool and hydrated in Rome on a budget!
Cook at home (if you have an apartment)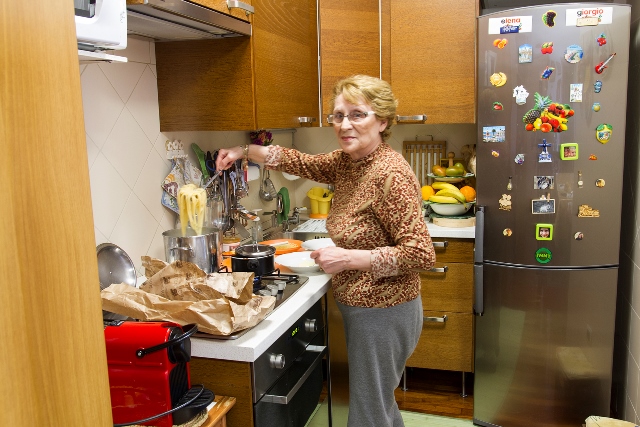 In the vibrant city of Rome, exploring the local markets is not only a feast for the senses but also a fantastic way to save money while immersing yourself in the culinary traditions of Italy. With an abundance of fresh food and vegetables available, venturing to the markets allows you to create your own authentic Italian meals and experience the true flavors of Rome.
By visiting the local markets, such as Campo de Fiori or Mercato Testaccio, you'll find a wide array of produce, from ripe tomatoes and fragrant herbs to vibrant greens and succulent fruits. Take your time to wander through the bustling stalls, interact with the friendly vendors, and select the ingredients that catch your eye.
With your market finds, head back to your Airbnb apartment, where you'll likely find basic pantry staples like oil and salt readily available. This makes it convenient to whip up a delicious homemade meal right in the comfort of your temporary home. Whether it's a classic pasta dish, a fresh salad, or a hearty vegetable stir-fry, cooking at least one meal daily can significantly save you money while providing a deeper connection to the local culture and cuisine.
Not only does preparing your meals at home help stretch your budget, but it also allows you to savor the flavors of Rome at your own pace. With each bite, you'll appreciate the quality of the ingredients and the simplicity of Italian cooking. And don't worry if you're not an expert chef – the beauty of Italian cuisine lies in its simplicity, allowing the ingredients' natural flavors to shine.
So, as you embark on your Roman adventure, make it a point to explore the local markets, gather fresh ingredients, and create your culinary masterpieces. Not only will you save money, but you'll also gain a deeper appreciation for the vibrant food culture that defines Rome. Indulge in the joy of cooking, savor the flavors, and experience the real Rome through its incredible food. Buon appetito!
Avoid over-priced tourist restaurants.
Avoid the overpriced tourist restaurants near Termini and some parts of the city center when choosing a place to eat. Food ads often have pictures, so it's easy to find these. Embrace the charm of Rome on a budget and savor every moment of your journey.
Drink and eat in the piazzas.
It's a great way to save money to bring food and drinks to the piazza (square). Grab a piece of pizza and a beer and go to the piazza to watch Romans go about their daily lives. Piazza Maria Dei Monti is an excellent place to eat and drink, and it's hectic on Friday and Saturday nights.
Walk and explore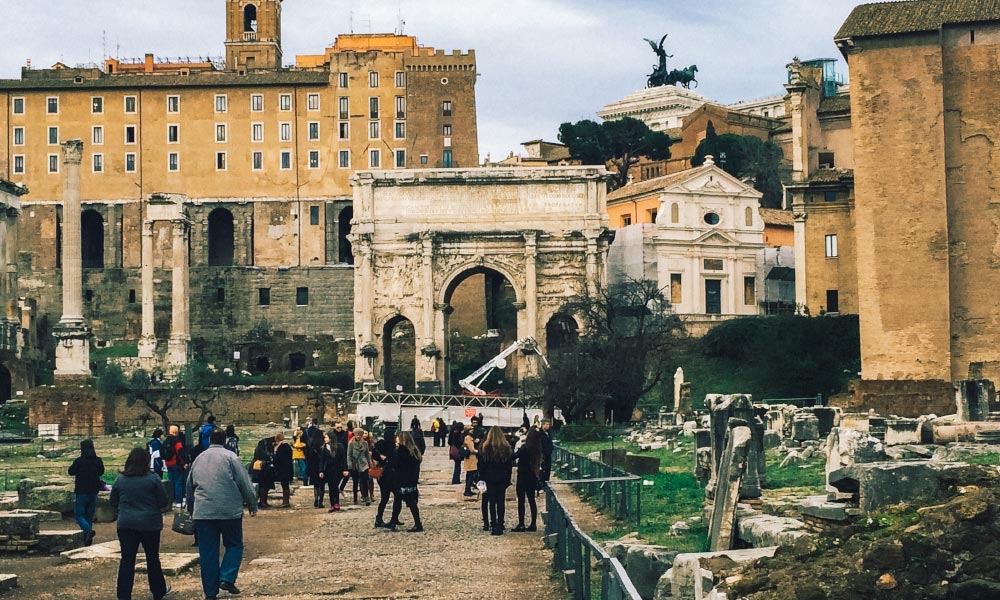 Walking is the best to stay in Rome on budget transportation. Rome is already one of the best cities to walk around in. You don't have to worry about getting lost because wandering the city's winding, beautiful streets is the best and most fun way to see it all. Navigate the streets of Rome on a shoestring budget and create unforgettable memories.
Sleep outside the Centro Storico
Regarding accommodations, Rome on a Budget offers an intelligent strategy: consider staying in a hotel or Airbnb outside the city center. By opting for accommodations in less central areas, you can often find more affordable options while still within a short distance from the main attractions. This way, you can enjoy the best of both worlds—cost savings and convenient access to Rome's highlights.
Additionally, exploring the public transportation options in the area is a great way to navigate the city without breaking the bank. Rome boasts an extensive tram and metro network, making reaching any part of the city easily from nearby stops. By utilizing public transportation, you can save money on expensive taxi rides and conveniently travel to famous tourist spots and landmarks.
Rome on a Budget encourages travelers to embrace the cost-effective approach of choosing accommodations outside the city center while taking advantage of the efficient public transportation system. This way, you can make the most of your visit to Rome without compromising your budget or missing out on the city's incredible attractions.
Go shopping during the sales in January and August.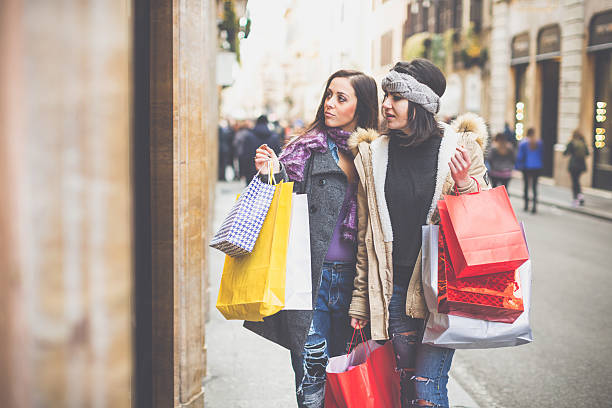 Rome on a Budget knows that clothing prices in the city can be higher compared to the United States. However, savvy shoppers can use the twice-a-year sales to score great deals. These sales typically occur at the start of January for winter clothes and the beginning of August for summer clothes. During these times, prices drop, allowing budget-conscious travelers to enjoy savings on their wardrobe purchases.
It's important to note that prices continue to decrease as the months go by, presenting even more opportunities to save. Planning your trip to Rome around these sale dates allows you to maximize your Roman experience without overspending on clothing expenses. Our budget travel guide is designed to help you make the most of your trip, providing tips and strategies to save money while still enjoying all Rome offers.
Rome on a Budget encourages travelers to be strategic with their clothing purchases, taking advantage of seasonal sales to save money and stay within their budget. Our helpful guide lets you explore Rome in style without breaking the bank.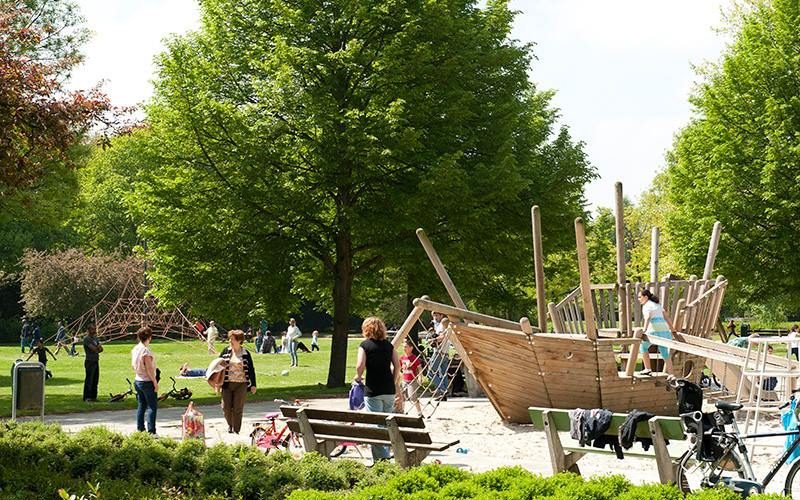 Find free-Wi-Fi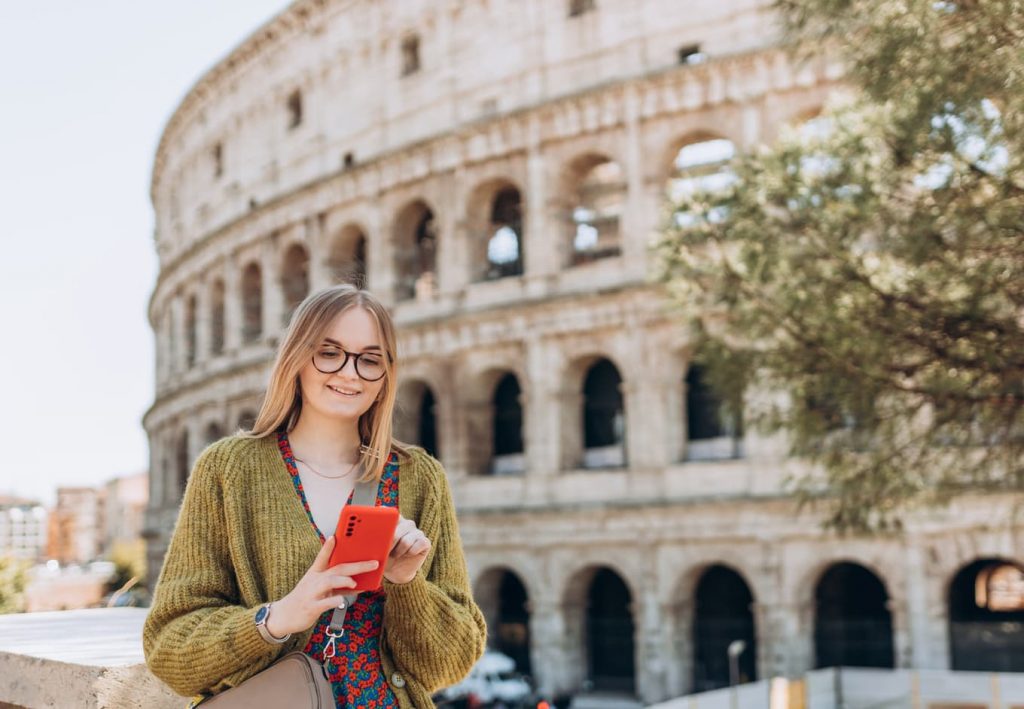 Stay connected in the Eternal City with free Wi-Fi at the following places.
Ex Circus (Piazza Navona)
Pimm's (Trastevere)
Analemma (Monti)
Mediterraneo al MAXXI
The Angelica Library
The Vatican Library
The Senate Library
Conclusion
In conclusion, while Rome may have its fair share of luxury accommodations, expensive dining options, and tourist traps, it is still possible to experience the city on a budget. Compared to other major European cities, the cost of living in Rome is relatively lower, providing opportunities for budget-conscious travelers to explore and enjoy the city's rich history, culture, and culinary delights without breaking the bank. By taking advantage of free or discounted entry to museums, utilizing public transportation, and seeking out affordable dining options, visitors can make the most of their time in Rome while keeping their expenses in check. So, don't let the perception of Rome as an expensive city deter you from experiencing its beauty and charm. With careful planning and budget-conscious choices, Rome can be a rewarding destination for travelers of all budgets.
Nevertheless, compared to other major cities in Europe, the cost of living in the Italian capital is significantly lower.
Happy Travels!
People also viewed: