Climbing Mount Kilimanjaro is an experience unlike any other for adventurous travelers looking for a unique challenge. Kilimanjaro is the highest mountain in Africa, rising 5,895 meters (19,341 feet) above sea level in Tanzania. While reaching the summit is not easy, it is an incredible achievement that rewards you with breathtaking views and unforgettable memories. In this blog, we'll cover how to prepare for Climbing Mount Kilimanjaro and what to expect during your trek.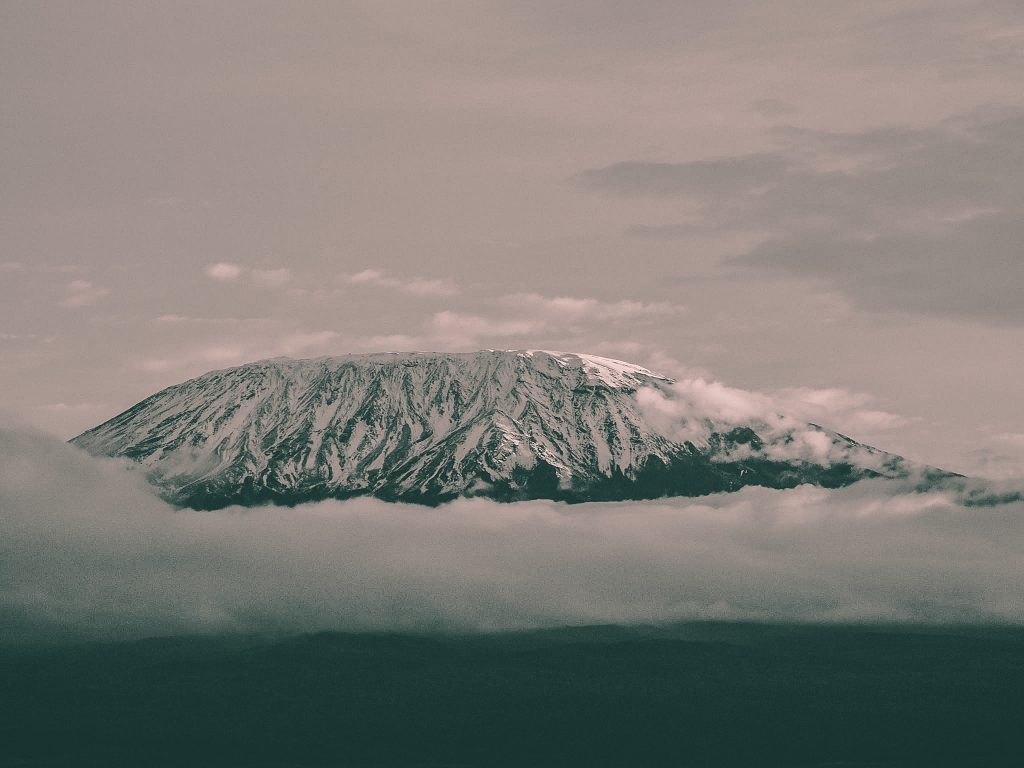 HOW DO I Climb Mount Kilimanjaro?
To reach Kilimanjaro, fly to Kilimanjaro International Airport (KIA). Direct flights from Europe (Amsterdam and Zurich) and the Middle East (Doha and Turkey) are available. However, you must almost certainly fly through another African destination – Dar es Salaam, Arusha, and Nairobi are your best bets.
Climbing Mount Kilimanjaro typically begins in one of two towns: Arusha, to the southwest of the mountain, or Moshi, directly south. It takes about an hour to get to Moshi and about 80 minutes to get to Arusha. The most common mode of transportation is by taxi or pre-arranged shuttle; however, in many cases, your tour operator will meet you at the airport.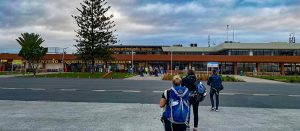 WHEN IS THE BEST TIME TO CLIMB KILIMANJARO?
Tanzania has two rainy seasons: one short from November to mid-December and one long from March to May. During these seasons, the routes on Mount Kilimanjaro can be wet and muddy. If you value solitude over monsoonal weather, these are the best times to climb because fewer people exist. However, expect to be soaked.
Peak season on the mountain is from July to October, which coincides with European summer vacations. This time of year is dry and more relaxed than Christmas but expect some cold nights. If you want to enjoy similar weather with fewer people, mid-May to June is the best time. It's just before the holidays, but the climbing season is still in full swing.
The months of December to February are much warmer and have better visibility. However, the short rainy season can extend into December, so it may still be wet. These months also coincide with Christmas, so that things can get hectic.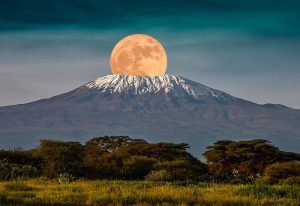 HOW LONG DOES IT TAKE FOR Climbing Mount Kilimanjaro?
Each of the seven routes up Kilimanjaro takes between five and nine days. However, it is critical not to rush the ascent, as this may reduce your chances of success! This is because you must allow time for your body to acclimate to high altitude.
A slow, steady ascent allows your body to adjust to high altitudes, with less oxygen in the air; if you rush to the summit, you risk altitude sickness and abandoning the mountain.
CAN YOU CLIMB KILIMANJARO WITHOUT A GUIDE?
The Tanzanian government and Kilimanjaro National Park passed a rule 1991 requiring all trekkers to be accompanied by a registered and licensed guide. Before setting out, trekkers must register with the Parks Authority and sign in at each camp; wild camping and using caves for shelter are prohibited. Rangers in the mountains will make sure that these rules are followed.
To climb Kilimanjaro, you must also pay park entrance fees. These may appear steep, but they include a conservation fee (to help cover maintenance costs), campsite fees, and even a rescue fee (just in case). Park fees range between £600 and £800, depending on the length of your trek.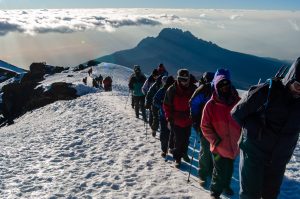 HOW MUCH DOES IT COST TO CLIMB KILIMANJARO?
Kilimanjaro treks are undeniably expensive. You must not only pay the national park fees, but you must also pay for your guide. Tour operators frequently use porters and other support staff to help carry heavy camping equipment.
Climbing Kilimanjaro can cost anywhere between £1500 and £4500, depending on your route and tour operator. When looking for trekking guides, we wouldn't recommend going with the cheapest option – you pay for the experience, which means doing things correctly. Good guides will ensure proper equipment, weather and trekking experience, good food, and a reasonable time frame for rest and adjustment.
WHAT CLOTHING AND EQUIPMENT DO YOU NEED?
Hiking boots that are waterproof, breathable, and plenty of thick socks. These should be tried before the hike, as discovering they are unsuitable and uncomfortable two days in is the last thing you want.
An excellent waterproof backpack and hydration sack that is large enough to hold your personal belongings (camera, head torch, clothes, and the food you are given for the day).
Thermals for hiking on cold nights (and some days).
Waterproof/windproof pants and shell, even if hiking in the dry seasons – the weather can quickly turn cold.
Hiking clothes and trousers that dry quickly. Zip-off pants are ideal for the first and last days of a trek.
Bring basic toiletries, such as a toothbrush and toothpaste, but not so many that you struggle to carry the weight you've packed.
A headlamp for evenings and summit nights.
Hiking snacks in abundance! Energy bars are a low-carbohydrate, high-calorie option.
A small medical kit containing essentials such as plasters and second skin can be handy. You don't need any more blisters!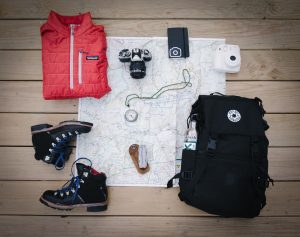 Conclusion
To summarize, climbing Mount Kilimanjaro in Tanzania is a once-in-a-lifetime adventure providing breathtaking views, physical challenges, and incredible accomplishments. The unique landscape, camaraderie with fellow climbers, and the unforgettable experience of reaching the summit make it a bucket list item for many adventure seekers. Climbing Mount Kilimanjaro is an opportunity for personal growth and discovery and a test of endurance. Consider taking on the adventure of climbing Mount Kilimanjaro if you're looking for a challenge.
Read more blogs here: