Austria, located in the heart of Europe, is known for its breathtaking landscapes, enchanting villages, and rich cultural heritage. Whether captivated by the majestic mountain vistas in the west or drawn to the rolling hills in the east, Austria offers every traveler a diverse range of experiences. Austria has everything from historic towns steeped in culture to bustling cities blending tradition with modernity. With an abundance of beautiful destinations, deciding why to visit Austria formally takes some time, but rest assured, Austria has something to offer to history enthusiasts, art aficionados, and nature lovers alike. This essay will explore two of Austria's top tourist locations, including the renowned Hallstatt and Salzburg, the birthplace of the legendary composer Mozart. So pack your bags and embark on an unforgettable journey to explore Austria's top tourist destinations.
Salzburg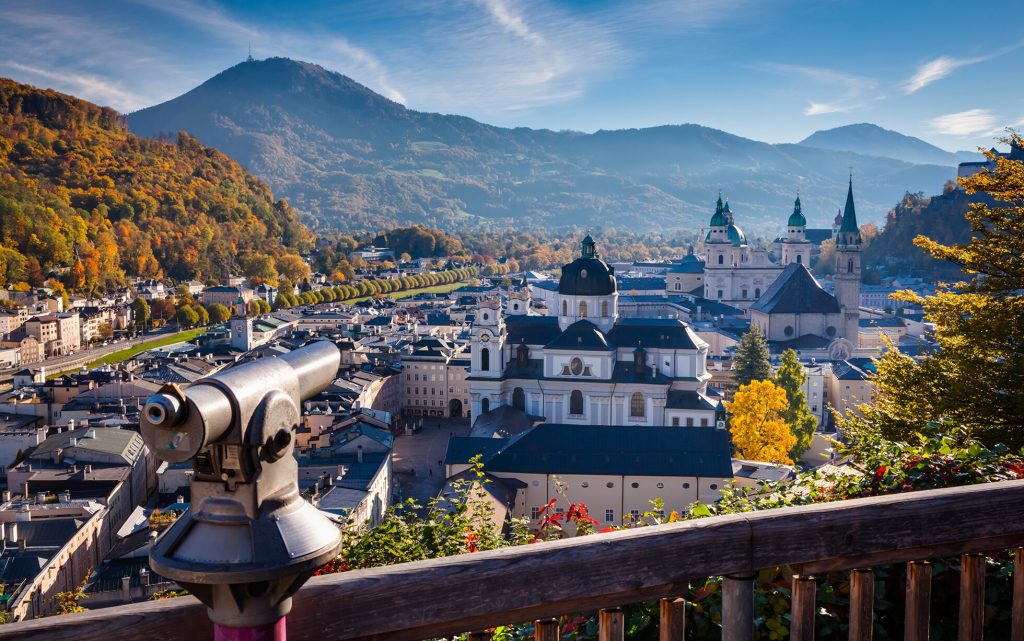 Salzburg, Austria, holds a special place as the birthplace of the renowned composer Mozart, and it is truly a captivating tourist destination. This city is steeped in culture and history, offering a plethora of attractions that appeal to visitors from all over the world. One cannot miss the awe-inspiring Salzburg Cathedral, a marvel of architectural beauty, and the historic Old Town, recognized as a UNESCO World Heritage Site for its charming cobblestone streets and well-preserved buildings. The elegant Mirabell Palace and its stunning gardens add to the city's allure.
Beyond its cultural heritage, Salzburg beckons outdoor enthusiasts with numerous hiking, skiing, and other exhilarating outdoor sports opportunities. The city's majestic landscapes provide nature lovers and adventure seekers a perfect playground.
Whether you're drawn to Salzburg for its musical legacy, historical significance, or breathtaking natural beauty, visiting this enchanting Austrian city promises an unforgettable experience. Come and immerse yourself in the rich culture and fascinating history that Salzburg has to offer.
Vienna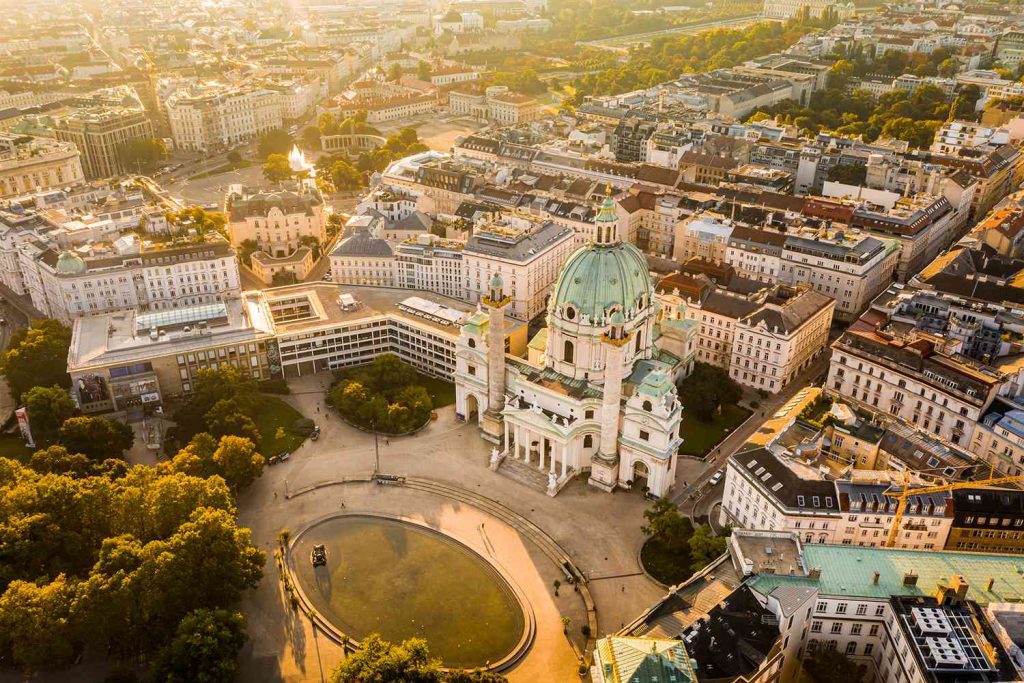 Vienna, the elegant capital of Austria, is a treasure trove of history and culture, inviting travelers to immerse themselves in its grandeur. Art enthusiasts will be captivated by some of the world's most famous paintings on display at the Vienna Museum, the Albertina, and the Belvedere Palace. The city's cultural offerings extend beyond art, with landmarks like St. Stephen's Cathedral and the impressive Hofburg Palace housing museums and galleries that showcase Vienna's rich heritage.
For lovers of classical music, Vienna is a dream come true. Attend enchanting performances at iconic venues such as the Vienna State Opera and the Musikverein, home to the esteemed Vienna Philharmonic Orchestra.
Amidst the historical splendor, Vienna's downtown cafés, restaurants, and taverns offer a taste of traditional Viennese food and coffee, allowing visitors to indulge in the city's culinary delights.
As the former capital of the Austro-Hungarian Empire, Vienna's monuments and landmarks carry a profound historical significance. The Hofburg Palace, a residence of the Habsburgs for nearly six centuries, stands as a testament to the city's regal past. Explore the Imperial Palace, the Museum of Fine Arts, and the Museum of Vienna's History to better understand Vienna's captivating past.
A visit to Vienna promises a journey through time, where history, art, and music come together to create an unforgettable experience. Discover the grandeur of Vienna's cultural heritage and the vibrant atmosphere that makes it a must-visit destination in Austria.
Innsbruck
Innsbruck, a picturesque alpine town, is nestled amidst the awe-inspiring beauty of the surrounding mountains, making it a haven for nature enthusiasts and adventure seekers. Visitors can embark on a cable car journey to the top of Nordkette Mountain, where they will be rewarded with breathtaking views of the entire region, a sight that will surely leave them in awe.
Beyond its natural wonders, Innsbruck boasts a rich cultural heritage. The Hofburg Palace and the Tyrolean State Museum are among the city's impressive array of museums, art galleries, and historic buildings, offering travelers an opportunity to delve into the region's fascinating history and artistic treasures.
Innsbruck is a dream destination for outdoor enthusiasts. Whether you seek the thrill of skiing down powdery slopes or the serenity of hiking through pristine landscapes, this alpine town caters to all. The Tyrolean region beckons with its charm and authenticity, immersing visitors in the local culture and traditions.
With its perfect blend of natural beauty, cultural riches, and outdoor adventures, Innsbruck is a great starting point for anyone exploring the wonders of the Austrian Alps. Visiting this enchanting alpine town promises unforgettable experiences and memories that will last a lifetime.
Hallstatt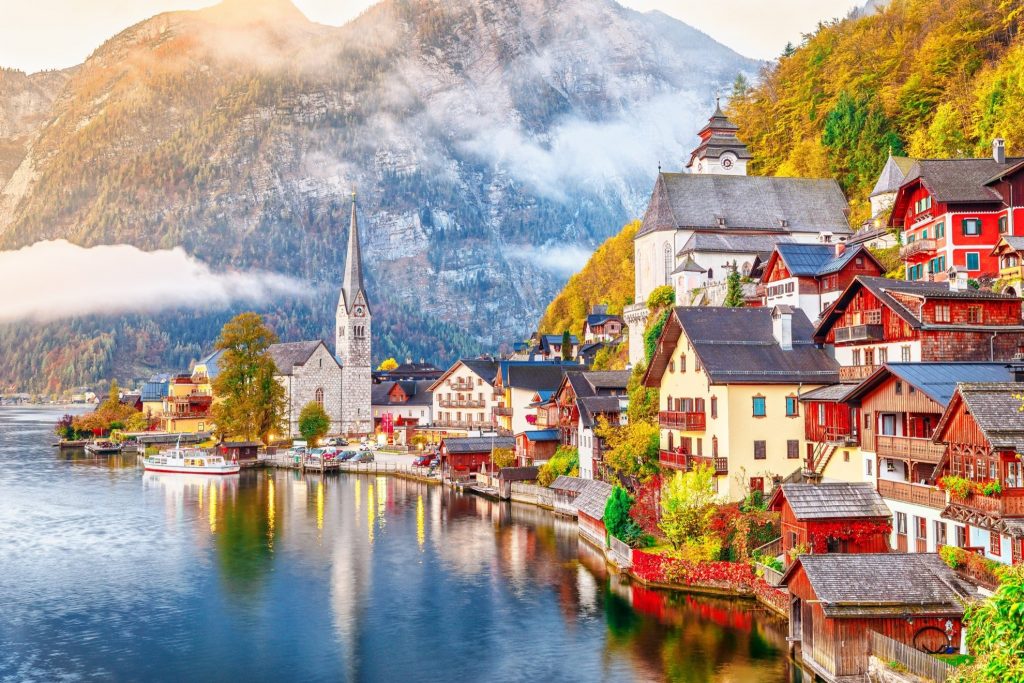 Nestled amidst the breathtaking beauty of the surrounding mountains and the picturesque Lake Hallstatt, this charming hamlet is a hidden gem in Austria that captivates visitors with its serene allure. The Old Town, a treasure trove of well-preserved structures, welcomes visitors to explore its historical wonders freely. From the stunning St. Michael Church to the fascinating Hallstatt Salt Mines, the village offers a glimpse into its rich history and cultural heritage.
A highlight of any visit to Hallstatt is the opportunity to venture into the ancient Hallstatt Salt Mines, which have been in operation for an astonishing 7,000 years. This once-in-a-lifetime experience allows travelers to delve into the fascinating world of salt mining and marvel at the spectacular underground attractions.
For nature enthusiasts, the nearby mountains beckon with hiking routes of varying difficulties, offering breathtaking vistas of the village and the glistening lake below. A boat trip on Lake Hallstatt is a must, allowing visitors to relish the same captivating views that adorn postcards sold throughout Austria.
The village boasts outstanding medieval architecture, with many homes meticulously restored and transformed into public museums. Visitors can immerse themselves in the rich cultural heritage of Hallstatt and browse through gift stores and restaurants that offer local cuisine and homemade items, adding to the allure of this enchanting place.
As a starting point for exploring the Salzkammergut region, renowned for its stunning lakes and mountains, Hallstatt offers an excellent base for venturing to nearby towns like Bad Ischl, St. Wolfgang, and Bad Goisern. Each of these towns offers a range of activities and attractions, ensuring a delightful and memorable Austrian adventure for all who visit.
Graz
Graz, Austria's vibrant second-largest city, is a treasure trove of culture and history that welcomes visitors with open arms. The city's charming old town, recognized as a UNESCO World Heritage Site, is captivating to explore. Wander through its cobbled streets and marvel at the beautifully preserved buildings that reflect Graz's rich architectural heritage.
Art enthusiasts will find themselves in paradise with numerous museums and art galleries to explore. The Landesmuseum and the Grazer Kunsthaus are particularly noteworthy, housing an impressive collection of art and historical artefacts.
Graz also boasts a thriving culinary scene, offering diverse dining experiences to tantalize the taste buds. From traditional Austrian delicacies to international cuisines, visitors can indulge in a gastronomic journey that reflects the city's multicultural influences.
In Graz, retail therapy is a must, with various shops and boutiques catering to all tastes and preferences. Graz has it all, whether you're looking for trendy fashion or local handicrafts.
Graz's nightlife comes alive as the sun sets, offering many entertainment options for night owls. The city has something for every mood and inclination, from cozy bars to lively clubs.
Beyond the city's borders lies the enchanting region of Styria, where visitors can delve into the stunning landscapes and charming villages. The beauty of Styria lies in its authenticity, providing a unique opportunity to experience the idyllic countryside and immerse oneself in the region's traditions and customs.
A visit to Graz and its neighbouring Styria promises an unforgettable journey through Austrian culture, history, and hospitality.
Zell am See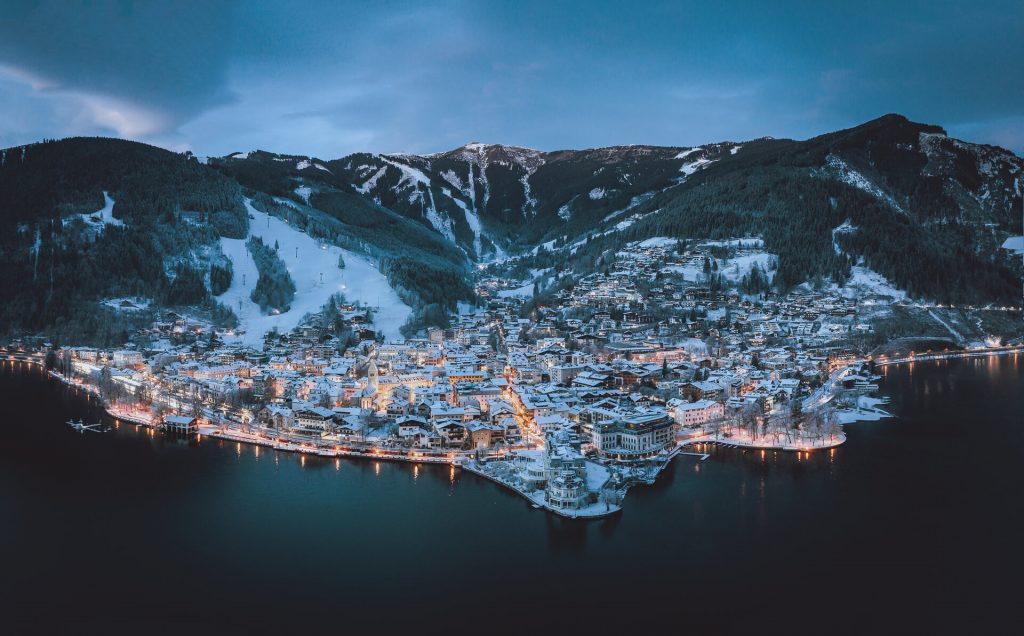 Zell am See, nestled amidst the picturesque Austrian Alps, is a haven for nature enthusiasts and adventure seekers. This lakeside hamlet offers tranquility and excitement, making it an ideal destination to unwind and explore.
Hikers and skiers will find themselves in paradise, surrounded by majestic mountains that offer breathtaking vistas and endless trails to discover. Whether it's a stroll or an adrenaline-pumping hike, Zell am See's mountainous terrain caters to all levels of outdoor enthusiasts.
The serene lake provides a beautiful backdrop for romantic boat rides, where couples can revel in the stunning scenery and create lasting memories. The lake's crystal-clear waters offer a refreshing respite, inviting visitors to relax and bask in the peaceful ambience.
In Zell am See, gastronomic delights abound with a diverse selection of restaurants, coffee shops, and pubs to satisfy every palate. Savor traditional Austrian cuisine, international dishes, and delicious local treats while enjoying the warm hospitality the region is renowned for.
Tourists can make the most of their visit by utilizing the Zell am See-Kaprun Card, which grants access to some of the area's top attractions. This convenient card opens the door to exciting experiences, from cultural excursions to thrilling activities, ensuring an enriching and memorable stay.
Whether you seek tranquility or adventure, Zell am See promises an unforgettable escape into the heart of Austria's natural beauty and Alpine charm.
Klagenfurt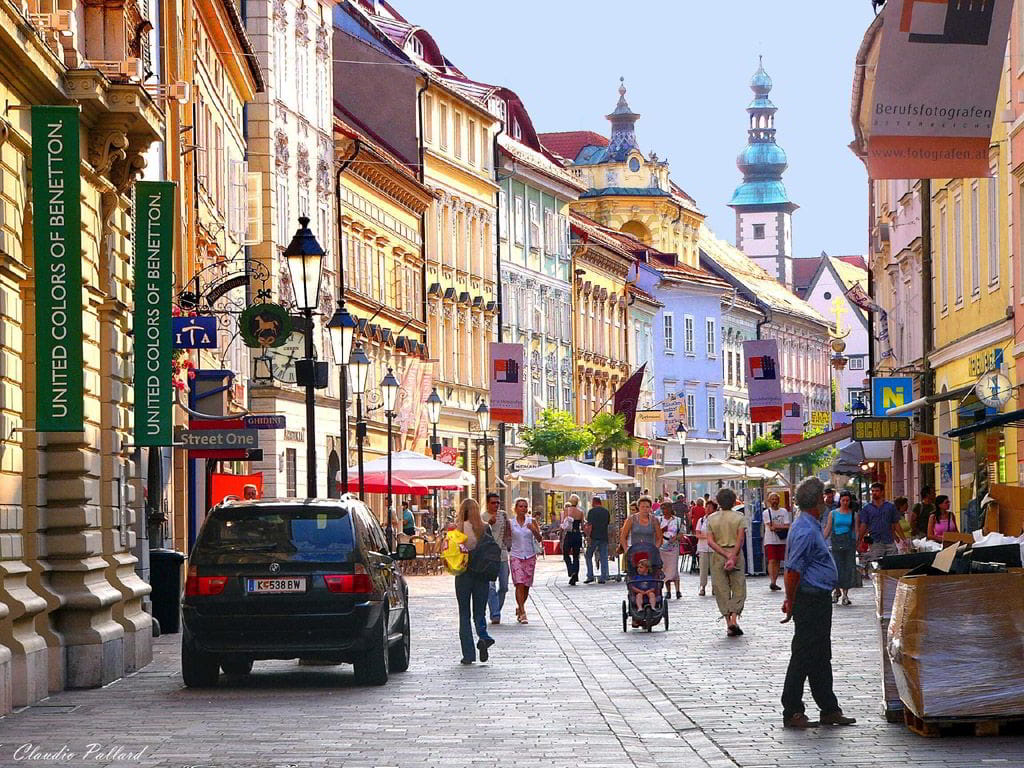 Klagenfurt, a charming city in southern Austria near the Slovenian border, is a hidden gem waiting to be explored. Steeped in history and dotted with well-preserved structures, Klagenfurt offers a delightful journey through time.
The Lindwurmbrunnen fountain and the elegant Minoritenkirche church are just two of the many architectural treasures that adorn the historic town. Visitors can immerse themselves in the city's rich heritage and marvel at its cultural landmarks as they wander through the cobbled streets.
The city's picturesque lakefront invites strolls, where visitors can bask in the serene beauty of the surrounding nature. For a unique experience, a visit to Minimundus is a must—a small park featuring miniature replicas of renowned buildings from all around the globe. It's a fascinating opportunity to embark on a mini-world tour without leaving Klagenfurt.
Klagenfurt is an excellent starting point for exploring the enchanting Carinthian region. The lush landscapes and idyllic countryside offer many outdoor activities, including hiking, biking, and water sports, providing an opportunity to connect with nature and recharge one's spirits.
For those seeking to immerse themselves in Austria's cultural offerings, Klagenfurt's vibrant arts and entertainment scene will not disappoint. The city hosts various events, exhibitions, and performances annually, providing a glimpse into the local arts and traditions.
With its perfect blend of history, culture, and natural beauty, Klagenfurt promises an enriching and captivating experience for every traveler. So pack your bags and embark on an unforgettable journey to visit Austria's charming city of Klagenfurt.
Linz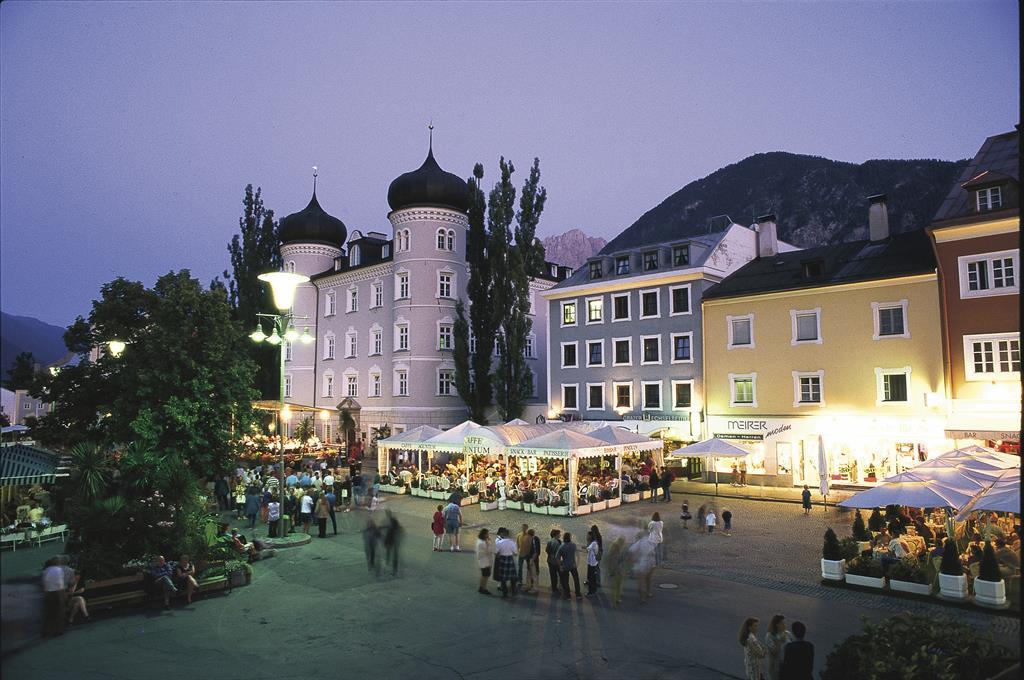 Linz, a medieval city in northern Austria, is a treasure trove of cultural heritage awaiting exploration. Steeped in history, the city boasts impressive landmarks such as Linz Castle and the New Cathedral, protected structures within the charming historic district. Tourists can wander through the cobbled streets, soaking in the medieval ambiance that still lingers on every corner.
For those passionate about art and history, Linz offers a wealth of museums and galleries to satisfy their curiosity. The Linz Museum and the Lentos Art Museum are just two examples of the city's vibrant cultural scene, allowing visitors to admire fascinating exhibits and artistic masterpieces.
Beyond its cultural riches, Linz is an excellent gateway to exploring the captivating Upper Austrian region. Nature enthusiasts and adventure seekers will find plenty of opportunities for hiking, skiing, and indulging in various outdoor sports, surrounded by the area's breathtaking landscapes.
Visitors can explore the city's culinary scene to taste local traditions and flavors, where charming cafes and restaurants offer a delightful array of Austrian delights. Whether savoring traditional dishes or relishing a cup of aromatic coffee, Linz caters to every gastronomic craving.
Linz's vibrant nightlife comes alive as the day turns to night, offering various entertainment options, including live music performances, theater shows, and cultural events. It's the perfect way to end a day of exploration and immerse oneself in the city's modern allure.
With its seamless blend of history, art, and outdoor adventures, Linz beckons travelers to embark on an unforgettable journey through time and culture. So don your adventurer's hat and discover the wonders of Linz, a city that proudly embraces its heritage while embracing the future.
St. Wolfgang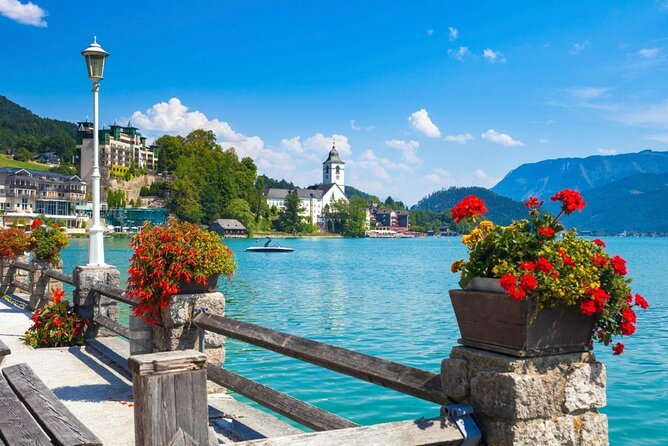 St. Wolfgang, a charming town in a picturesque valley surrounded by majestic mountains, is a true gem in Austria's landscape. The stunning Lake Wolfgang, one of the most beautiful alpine lakes, enhances the town's allure, which graces its borders. Tourists can delight in boat rides on the tranquil waters, allowing them to immerse themselves in the breathtaking scenery from various angles.
For adventurous souls, St. Wolfgang offers various activities to keep the adrenaline pumping. From exhilarating mountain treks that lead to awe-inspiring viewpoints to exploring the historic White Horse Inn, which adds a touch of romance and history to the town, there's something for every intrepid traveler.
Stepping back in time, visitors can wander through St. Wolfgang's historic old town center, adorned with traditional Austrian architecture that exudes a sense of nostalgia and charm. The cobbled streets and well-preserved buildings harken back to a bygone era, inviting tourists to relive the town's rich history.
St. Wolfgang is also a gateway to the captivating Salzkammergut area, which boasts many lakes and mountains to explore. Nature lovers and outdoor enthusiasts will find themselves enchanted by the region's natural wonders, offering ample opportunities for hiking, swimming, and immersing oneself in the beauty of Austria's landscape.
When it comes to culinary delights, St. Wolfgang doesn't disappoint. The town's eateries and cafes serve up delectable Austrian cuisine, allowing visitors to savor the region's authentic flavors.
With its blend of natural beauty, cultural heritage, and adventurous spirit, St. Wolfgang beckons travelers worldwide to experience the magic of Austria's alpine paradise. So, embark on a journey to this enchanting town, where the stunning landscapes and warm hospitality create memories that last a lifetime.
Lienz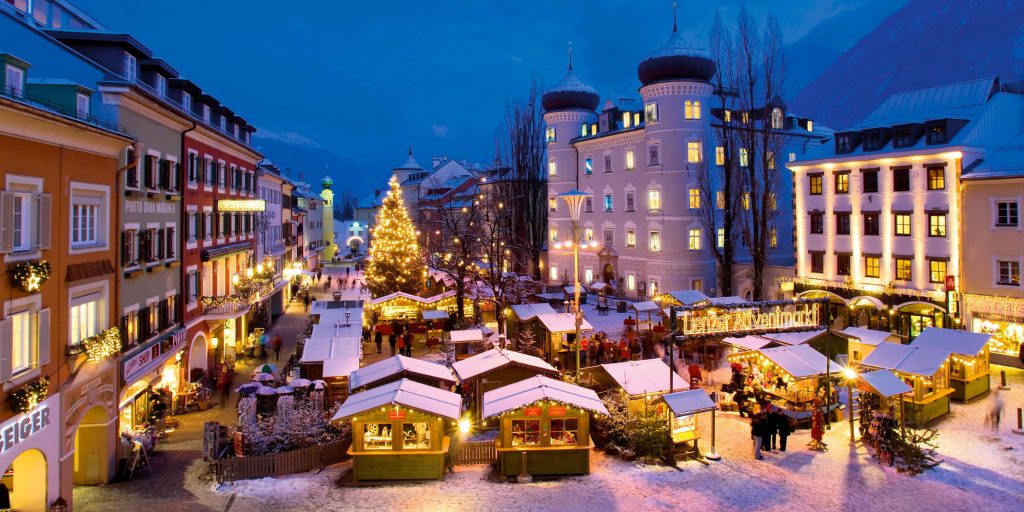 Lienz, a charming village near the Italian border in eastern Austria, invites visitors to experience its rich history and natural beauty. The old town exudes a welcoming atmosphere with well-preserved structures and captivating attractions. Lienz Castle is a testament to the village's past, offering a glimpse into its historical significance. The elegant St. Andrä Church adds to the town's architectural charm, inviting travelers to explore its religious heritage.
For outdoor enthusiasts, Lienz is a paradise. The nearby mountains offer excellent skiing opportunities, allowing visitors to indulge in thrilling adventures on the slopes. Strolling along the serene banks of the Isel River provides a peaceful respite, allowing guests to soak in the tranquillity of the surrounding landscapes.
Lienz is an ideal base for venturing into the East Tyrolean area, which boasts many outdoor activities. Horseback riding through the picturesque countryside allows travelers to connect with nature and revel in the region's beauty. Hiking trails wind through the enchanting landscapes, revealing hidden gems and stunning vistas at every turn. The mountains transform into a snowy wonderland in the winter, beckoning skiers and snowboarders to partake in exhilarating winter sports.
Cultural experiences abound in Lienz, with local festivals and events providing a glimpse into the village's traditional customs and heritage. Delightful culinary delights await at the local eateries, where visitors can savor the authentic flavours of Austrian cuisine.
With its captivating blend of history, natural wonders, and outdoor adventures, Lienz promises an unforgettable experience for those seeking an escape to the enchanting landscapes of eastern Austria. So, pack your bags and set forth to discover the allure of this lovely village—the perfect destination for travellers looking to immerse themselves in the heart of Austria's eastern beauty.
Conclusion
In conclusion, Austria offers many enchanting destinations catering to diverse interests and passions. From the rich cultural hub of Vienna to the historic birthplace of Mozart in Salzburg, the country's top tourist spots will captivate travellers. Austria has something to offer whether you seek world-renowned attractions or hidden gems.
Vienna is a treasure trove for culture enthusiasts, boasting some of the world's finest museums, art galleries, and historic landmarks. The city's vibrant cultural scene and majestic architecture vividly depict Austria's illustrious past and vibrant present.
With its historical significance as Mozart's birthplace, Salzburg holds a unique charm, inviting visitors to delve into the life and legacy of the legendary composer. The city's UNESCO World Heritage-listed Old Town and awe-inspiring landmarks like Salzburg Cathedral and Mirabell Palace are a testament to its rich history.
Throughout the country, both renowned and lesser-known tourist destinations await exploration. From the picturesque lakeside hamlet of Zell am See to the charming alpine town of Innsbruck, Austria presents many opportunities for relaxation and outdoor adventures. Austria has it all if you seek tranquil boat rides, exhilarating skiing experiences, or mesmerizing mountain vistas.
For nature enthusiasts, the breathtaking landscapes of the Austrian Alps and the serene beauty of Lake Wolfgang provide a picturesque backdrop for unforgettable experiences. Hiking trails and outdoor sports opportunities abound, allowing travelers to connect with the country's natural wonders.
Austria's allure extends beyond its stunning scenery, as its vibrant cities and towns offer a diverse dining, shopping, and nightlife scene. Traditional Austrian cuisine and coffee culture await in the bustling downtown areas, where visitors can immerse themselves in the country's culinary delights.
In summary, Austria is a captivating destination that caters to every traveler's desires. Whether you are interested in history, art, or the great outdoors, Austria's top places to visit promise an enriching and unforgettable experience. So, pack your bags, embark on a journey to Austria, and prepare to be enchanted by the wonders of this remarkable country.
People also viewed