Volta restaurant has an open kitchen and modern decor and is situated in the center of Ghent. Locally sourced, seasonally appropriate foods that are skilfully cooked and served are the core focus of Volta cuisine. The kitchen incorporates classic methods with a contemporary twist and draws inspiration from various cuisines, including Belgian and French food.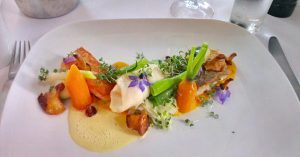 Equally noteworthy is the wine list at Volta, which offers a well-chosen range of libations from domestic and foreign wineries. Each wine, from crisp whites to robust reds, is hand-selected to match the dish's flavors perfectly. Volta offers the ideal ambiance whether you're looking for a quiet supper for two or a fun night out with friends. The skilled and accommodating team will make sure that your time at Volta is nothing short of extraordinary.
The tasting menu, a multi-course experience that highlights the best dishes on the restaurant's menu, is one of the highlights of eating at Volta. The flavors, textures, and presentations of each meal are meticulously considered during preparation. Diners may always enjoy the freshest and most inventive cuisine because the menu frequently varies based on the availability of seasonal ingredients.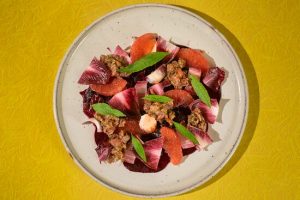 For every foodie visiting Ghent, Volta is a must-stop. Exceptional service, gorgeous presentation, and delectable food create a dining experience that is genuinely unlike any other. Volta is a great option whether you want to host a sizable get-together with friends or a quiet dinner for two.
Conclusion
The restaurant VOLTA in Ghent, Belgium, offers a distinctive dining experience with its modern ambiance and contemporary cuisine. The menu features a selection of creative dishes that are expertly created utilizing the finest regional ingredients. This restaurant is the ideal location for every occasion, including a business conference, a social gathering, or a romantic evening. This restaurant will surpass your expectations and serve you a delicious dinner thanks to its chic atmosphere and helpful personnel.