Saffron is a luxurious Indian restaurant in Doha, Qatar, that provides its patrons with an unforgettable dining experience. Because of its stylish and pleasant ambiance, the restaurant is a popular choice for special events and anniversaries. When you step inside, you will be taken to a world of vivid colors, intense feelings, and exquisite fragrances.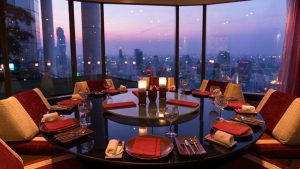 Saffron's menu combines traditional Indian cuisine with unique twists on classic dishes. The chefs employ the finest ingredients and traditional culinary expertise to make delightful dishes. Tandoori chicken, lamb rogan josh, and biryani are popular mildly spicy restaurant dishes. Another recognized thing is the restaurant's inventive presentation, which blends vivid colors and potent flavors to create an amazing eating experience.
Traditional Indian beverages like lassi and masala chai are among the selection of cocktails and non-alcoholic drinks offered at Saffron's bar. Every diner will have a fantastic dining experience thanks to the bartenders' extensive knowledge of the menu and eagerness to offer suggestions.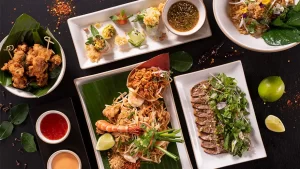 The staff at Saffron's is dedicated to giving guests a wonderful dining experience. Going above and beyond to put them at ease. Whether you are a foodie looking for a new culinary adventure or simply someone who appreciates good food, you will surely enjoy Saffron's dishes and atmosphere.
Conclusion
Modern Indian eatery Saffron in Doha, Qatar, provides a refined and exquisite dining experience. The restaurant offers a menu that includes conventional Indian fare and contemporary takes on time-honored dishes. All of which are prepared using the best ingredients and customary methods. Traditional Indian drinks are among the non-alcoholic and alcoholic beverages offered at the bar.
It is a well-liked option for special occasions and festivities. Therefore, the team is dedicated to delivering an exceptional and unforgettable eating experience. Saffron is a must-visit location for anyone wishing to sample the best of modern Indian cuisine in Doha, regardless of whether they are a foodie or are just searching for a fantastic lunch.