Rozengrāls Restaurant, during the Livonian War, the building that now houses the restaurant served as a fortified bastion and castle. The stronghold was built in the fourteenth century. An important historical and cultural monument in Riga is this castle. The restaurant offers a unique dining experience that combines traditional Latvian cuisine with cutting-edge culinary skills for individuals interested in history and food.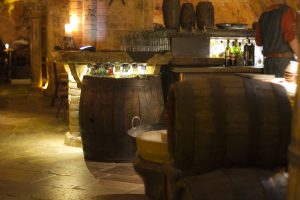 The restaurant is renowned for serving flavorful, locally-sourced food and providing stunning city views. The chefs at Rozengrāls take great care while selecting the ingredients for their recipes to provide their clients with the best dining experience imaginable. Whether you're a local or a visitor to Riga, the Rozengrls restaurant is a superb spot to enjoy a sumptuous dinner in a charming and historical environment.
Rozengrāls' menu is subject to frequent change based on seasonal and fresh ingredients availability. On the menu are more traditional Latvian meals like smoked salmon, pickled vegetables, and substantial soups, as well as more contemporary dishes influenced by current culinary trends. People with special dietary requirements can also choose from various vegetarian and vegan dishes at the restaurant.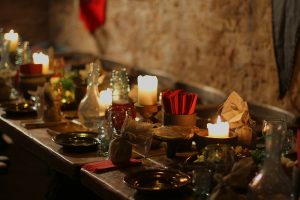 The atmosphere of Rozengrāls restaurant is fantastic, besides the delicious food. The restaurant's interior is opulent and exquisite, with towering ceilings, stunning chandeliers, and vintage furniture. Dining outside while taking in city sights is a terrific idea on a nice day.
Conclusion
At the Rozengrāls restaurant in Riga, every meal is unique and memorable. The restaurant is located in a historic building, formerly a castle in the fourteenth century, and serves traditional Latvian cuisine. It provides the perfect vacation spot for anyone who enjoys history and cuisine. The meal is of the highest grade, and only the freshest, locally produced ingredients are used. It has a great view of the city as well.