René Redzepi's acclaimed restaurant will associate with Copenhagen's culinary revolution for a long time and it continues to draw a lot of attention and be in high demand years after its daring rebirth in a former munitions depot near Christiania, the city's infamous commune. Redzepi's staff revamps the menu three times a year to highlight the season's best ingredients: a game in fall, seafood in winter and spring, and vegetables in summer. Book months in advance on the website.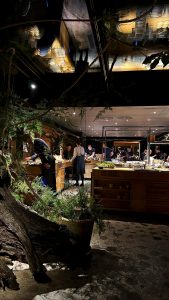 Noma is a world-famous restaurant in Copenhagen's Christianshavn district. Two Michelin stars are boasted by the restaurant and it is regarded as one of the world's greatest. Noma innovates and creates unique Nordic cuisine that incorporates foraged and locally produced ingredients to create a one-of-a-kind and unforgettable dining experience. The restaurant is continuously experimenting with new techniques and pushing the boundaries of Nordic cuisine.
Menu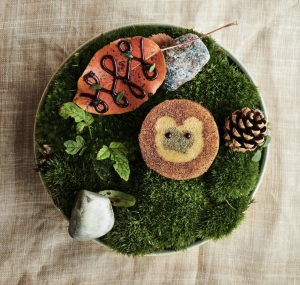 Noma's menu includes a wide range of meals, many of which are produced with foraged or locally sourced ingredients. The restaurant emphasizes Nordic tastes and commodities while experimenting with unique fermentation, pickling, and smoking techniques.
The restaurant focuses on Nordic tastes and products while experimenting with innovative techniques like fermentation, pickling, and smoking. The menu is always changing and expanding based on the season and the availability of products. Noma's seasonal tasting menu regularly reflects the freshest and most tasty ingredients.
Noma's ambiance is contemporary and minimalist, emphasizing natural materials and clean lines. The décor incorporates wood, stone, and glass to create a tranquil and beautiful atmosphere. The restaurant offers indoor and outdoor dining and a huge communal table ideal for parties or families.
Patrons may view the cooks at work and monitor the culinary process thanks to the restaurant's open kitchen architecture.
At Noma, the personnel provides prompt and efficient service, informing the guests about the cuisine and the restaurant's concept. The cooks at the restaurant are incredibly competent and imaginative, always pushing the boundaries of Nordic cuisine. They are enthusiastic about the goods and foods they serve and are eager to share their expertise and experience with customers. The restaurant serves lunch and supper and regularly varies the seasonal tasting menu to reflect the freshest and most delicious foods available.