In the historic Kornhaus building, a former granary from the 18th century lies the restaurant Kornhauskeller, located in the center of Bern, Switzerland. This sophisticated restaurant offers a special dining experience with its gorgeous architecture and design. The restaurant's lofty ceilings, chandeliers, and big windows with city views contribute to the upscale and sophisticated ambiance.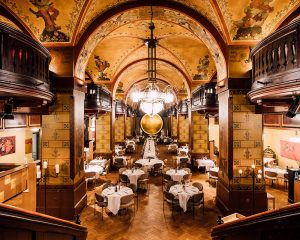 Traditional Swiss delicacies, such as fondue and raclette, well-known throughout Switzerland, are on the menu at Kornhauskeller. The kitchen is renowned for its meticulousness and utilization of seasonal, regional foods. Wine aficionados will adore the restaurant's comprehensive wine list, including domestic and foreign selections.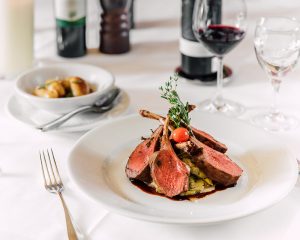 The Kornhauskeller is a well-known destination for special events and romantic evenings. The restaurant's exquisite setting and delectable cuisine make it the ideal venue to mark an important occasion or have fun. Your eating experience will be nothing short of amazing, thanks to the attentive and welcoming staff.
In addition to being a restaurant, Kornhauskeller also provides event facilities for rent for all types of events, including private parties and corporate meetings. It's the ideal location for a wedding, reception, or business event. For anybody seeking a superb dining experience in a historically significant and picturesque environment, Kornhauskeller is a must-visit location. The restaurant offers a one-of-a-kind dining experience because of its exquisite setting, traditional Swiss fare, and breathtaking vistas.
Conclusion
In conclusion, the Swiss city of Bern is home to the renowned Kornhauskeller restaurant. The restaurant provides a distinctive and sophisticated dining experience and is housed in the historic Kornhaus structure, a former granary dating back to the 18th century. Traditional Swiss fare, including fondue and raclette, is offered on the menu and is prepared with fresh, regional ingredients. With towering ceilings, chandeliers, and expansive windows providing views of the city, the ambiance is elegant and posh. The Kornhauskeller is ideal for celebratory celebrations, romantic meals, and business gatherings. Your meal experience will be outstanding thanks to the helpful and kind personnel and the lovely surroundings.