The only restaurant in Malaga with a Michelin star is located in Muelle Uno near the harbor. It is José Carlos Garcia's culinary foundation, one of the city's most well-known chefs. While you eat in this beautiful, wide dining area, which opens onto the terrace when the sun is out, the chef will be in the kitchen.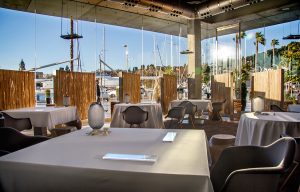 One of our favorite spaces in the city is the dining room. Which contrasts its hard-edged industrial style with a cozy softness. Picture a crisp glass box with gray Eames chairs from the 1950s and dense pile carpets to soften the pressed concrete.
With his skill and modest daring, José Carlos Garcia tests traditional Andalusian cuisine. The chef from Malaga bases his cuisine on utilizing local goods from the fish market or market, but he also draws inspiration from all he has discovered while traveling. The chef is constantly scanning the ocean.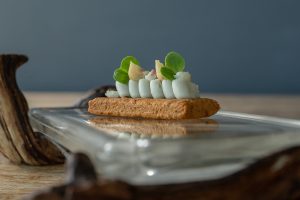 In the La Malagueta section of the Port of Malaga, he serves up his genuine, ever-evolving food in the restaurant bearing his name. This cuisine is the outcome of the lessons he gained through running his own business. For almost 10 years time his experience has grown while working for his family's Café de Pars.
Conclusion
Last but not least, Malaga's Jose Carlos Garcia restaurant has a Michelin star located in the Muelle Uno district. The restaurant is owned and run by the same well-known chef. Renowned for his inventive and skillful reinterpretations of traditional Andalusian food. The restaurant's dining room is a creative and entertaining space. Which mixes an industrial aspect with cozier, softer accents like thick carpets and 1950s Eames chairs. The chef is renowned for using ingredients from the neighborhood and fish markets while drawing inspiration from his travels. Visit the restaurant for a sophisticated dining experience in Malaga and a fresh take on traditional Andalusian fare.