Houdini Restaurant, One of the most recent additions to the Marrol's Hotel, won the Gurman Honor, which is given exclusively to the city's best restaurant hotels. As a result of this award, the restaurant's name was changed to the Houdini.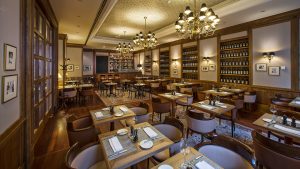 Harry Houdini, an actor, producer of motion pictures, and amateur pilot, was born in Hungary but moved to the US with his parents when he was a little child. He is most known for his work as a magician. He was active in the late 19th and early 20th centuries. His journeys to England, the Netherlands, Germany, Russia, and his own America. Harry Houdini enthralled audiences with his remarkable disappearances. One of these feats was his escape from a vault while he was bound in metal shackles from Scotland Yard and locked inside a Siberian prison van.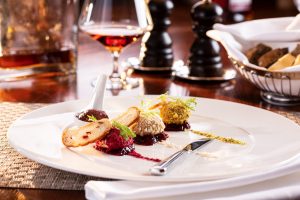 Harry Houdini's illusions are the undercurrents of Michael Krabak's culinary wonders for our guests. The new restaurant concept consequently has a new tagline:
The magic of wine. The art of taste.
Finally, the interior appeal developed by hotel architect Zuznana Cambelová, who is responsible for the hotel's whole interior design from idea to creation, enhances the enchantment of the wine and the art of the flavors inspired by Harry Houdini's magical deeds.
Conclusion
In conclusion, the Houdini Restaurant is one of the newest additions to the Marrol's Hotel in Bratislava. The eatery has been awarded the prestigious Gurman Honor, which is only presented to the top eateries in the city. This victory led to the restaurant's name being changed to Houdini. Harry Houdini was an actor, director, and amateur pilot born in Hungary but immigrated to the US as a young boy with his parents. This actor served as the inspiration for both the menu and the restaurant's decor. People mostly know him for his magic tricks. In the late 19th and early 20th centuries, he was busy.