Go Ten Gin Bar & Asian Food offers a one-of-a-kind dining experience by blending the best Asian cuisine with a wide range of gin drinks. The restaurant boasts a refined and polished ambiance with a design that combines historic and contemporary features. Traditional Asian meals such as dim sum, sushi, and wok-fried noodles are available, as are inventive fusion dishes using gin as an ingredient.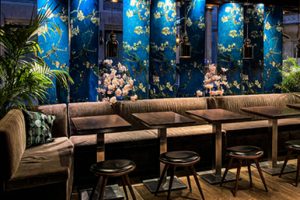 The restaurant's gin bar features a large range of top gins worldwide. Also, a choice of tonics and garnishes to make the ideal gin and tonic. Professional mixologists, the bartenders may construct personalized gin drinks based on your tastes.
Go Ten Gin Bar & Asian Cuisine is excellent for a fun night out with friends or a romantic evening for two. The restaurant has indoor and outdoor seating and a vibrant and energetic atmosphere. The staff is educated about the food and gins, and the service is courteous and attentive. On weekends, the restaurant serves breakfast in addition to lunch and supper.
Go Ten Gin Bar & Asian Cuisine is an excellent choice for a one-of-a-kind dining experience combining Asian cuisine with gin. It's no surprise that this restaurant has become a favorite destination for foodies and gin connoisseurs alike. Surprising with superb cuisine, inventive cocktails, and a fashionable ambiance.