Familjen Restaurant is a modest and personal diner in Gothenburg, Sweden, that provides traditional Swedish food with a contemporary touch. The menu includes classic favorites like meatballs and lingonberry sauce, as well as more contemporary alternatives like seafood platters and vegetarian selections. The restaurant takes pleasure in using locally sourced foods, and the menu varies periodically to reflect the most delectable and fresh produce available.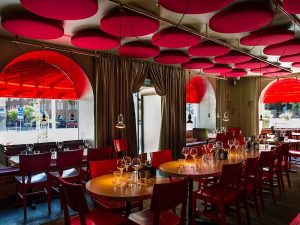 Familjen Restaurant has a warm and friendly ambiance with a rustic, domestic vibe that offers warmth and familiarity. The design blends old and modern elements with wooden beams, patterned wallpaper, and a comfortable fireplace. The restaurant's color scheme is warm and inviting, with a blend of gentle yellows, oranges, and reds, creating a warm and friendly ambiance. The restaurant offers indoor and outdoor dining and a huge communal table ideal for parties or families. Because the restaurant has a small capacity, it offers a warm and intimate setting.
Familjen Restaurant is well-known for its friendly and attentive service and personnel passionate about the food and the restaurant's history. They will happily give recommendations and make your dining experience unforgettable. On weekends, the restaurant serves breakfast in addition to lunch and supper.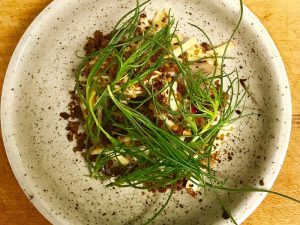 Familjen Restaurant in Gothenburg serves classic Swedish food with a contemporary touch. No wonder this restaurant has become a local favorite because of its delicious food, lively ambiance, and friendly service.