El Gaucho im Landhaus offers a unique dining experience to all visitors in the heart of Graz, Austria. As soon as you step inside, the vibrant colors, leather seating, and lively atmosphere take you to the world of Argentine cuisine. Various Argentine specialties are available on the menu, including the well-known Gaucho steaks and the popular "Asado" barbecues. Each piece of beef is skillfully prepared to deliver a dependably juicy and tender bite.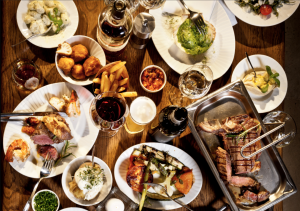 In addition to its excellent dishes, El Gaucho im Landhaus offers a wide variety of drinks, such as South American wines and unique cocktails. The bar is the perfect place to unwind with a drink before or after dinner because it offers many high-quality spirits.
The El Gaucho im Landhaus staff offers excellent customer service, who are always eager to make your stay memorable. Whether you want a romantic dinner for two or a lively night out with friends, El Gaucho im Landhaus will more than meet your expectations.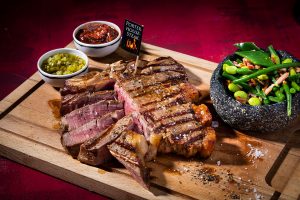 Look no further than El Gaucho im Landhaus in Graz, Austria, for a distinctive dining experience. This restaurant will not disappoint, whether you are a lover of Argentinean food or are just searching for a new location to have a fantastic dinner. So gather your loved ones and travel to Austria's heart to sample Argentina's delicacies.
Conclusion
In conclusion, dining at El Gaucho im Landhaus in Graz, Austria, is a unique experience. The restaurant's upscale ambiance expertly combines classic and modern features to create a cozy and welcoming ambiance. Master grillers at El Gaucho im Landhaus expertly prepare several premium beef cuts to perfection, serving them with a selection of mouth-watering sides. This restaurant is the ideal choice for a special event or a romantic evening because of its vast wine selection, thoughtfully chosen to complement the food. Each guest gets a fantastic dining experience thanks to the attentive and informed personnel. Anyone who enjoys outstanding cuisine and drink, whether they are a native or merely traveling through Graz.