Costes has made a name for itself as one of the city's best dining establishments because of its creative and contemporary Hungarian cuisine. The restaurant is housed in a gorgeously restored old building and offers a refined and elegant ambiance. This is ideal for special occasions, date nights, and other special gatherings.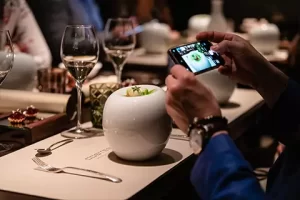 Utilizing only the freshest and most in-season ingredients, Costes' menu is created to highlight the best of Hungarian cuisine. Under chef Eszter Palágyi, the kitchen staff elevates traditional Hungarian recipes and cooking methods. The menu regularly changes to match the various seasons and the newest culinary fads, but it always highlights Hungarian cuisine's distinctive flavors and long-standing traditions.
The foie gras terrine, made using classic techniques but served with a contemporary touch, is one of Costes' highlight dishes. The meal is artfully presented with a rich fig compote, a drizzle of port wine reduction, and a foie gras terrine lying on a bed of brioche. Beef goulash, made with potatoes, onions, and slow-cooked beef shank, is another popular meal. A dish of velvety mashed potatoes is included.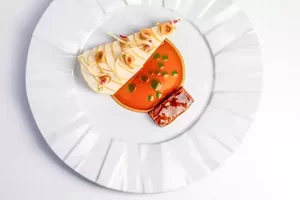 Both its superb food and outstanding service have made Costes famous. The waitstaff is well-trained and is dedicated to providing every patron with a memorable dining experience. The personnel at Costes will go above and beyond to make your experience one you won't soon forget. Whether you're celebrating a special occasion, indulging yourself in a night of fine dining, or enjoying a romantic supper.
Conclusion
In conclusion, Costes is a Michelin-starred restaurant distinguished by its modern and inventive Hungarian cuisine, first-rate service, and opulent setting. Costes offers a remarkable dining experience, from the beautifully restored old structure to the continuously changing menu. Under chef Eszter Palágyi, the kitchen staff reinvents classic Hungarian dishes to highlight Hungary's diverse flavors and culinary traditions. For anybody seeking a genuinely remarkable dining experience in Budapest, Costes is the ideal choice because of its superb food, devoted waitstaff, and unforgettable ambiance.