Where should you go if you want to have cosmetic surgery to correct a physical flaw? Cosmetic surgery in Thailand has become a sought-after option for individuals seeking high-quality and affordable aesthetic procedures. Renowned for its advanced medical facilities, skilled surgeons, and breathtaking destinations, Thailand offers a unique experience for those looking to enhance their appearance and boost their confidence. Whether you're considering a facelift, breast augmentation, liposuction, or any other cosmetic procedure, Thailand's reputable clinics and experienced medical professionals provide a wide range of options to cater to your needs. In this blog, we will delve into the world of cosmetic surgery in Thailand, exploring the top procedures, popular clinics, patient testimonials, and essential tips to help you embark on this life-transforming journey with confidence and peace of mind. Get ready to discover the possibilities that await you in Thailand's cosmetic surgery realm.
Because of everything above, you are no longer obligated to pay for expensive Cosmetic Surgery at home. Instead, you can travel to a location where you can get the Cosmetic Surgery you want without going broke.
A few nations, including Malaysia and Brazil, are at the top of the list, but Thailand is also a viable option.
Why Thailand?
You might be asking yourself, "Thailand?" at this point. I understand it has lovely islands, delectable Thai cuisine, and some impressive temples, but is it truly a good location for cosmetic Surgery? Yes, that's the response.
Here's Why:
Thailand has seen increased medical tourism due to the high-quality care patients can receive at hospitals like Bumrungrad International in Bangkok for less money than they would pay at home.
Thailand is renowned for providing a variety of operations and surgeries carried out by medical professionals trained in Western countries. In addition to offering high-quality care, many doctors also speak English fluently.
The nation has earned a reputation as a place where cheap cosmetic procedures may be found. A patient with Cosmetic Surgery abroad could save thousands of dollars.
For patients in Thailand, cosmetic surgery is nothing new. Historically, These operations have been provided nationwide at top-notch clinics like Bangkok General Hospital. Even Phuket is known for offering a wide range of cosmetic procedures at specialized clinics and significant hospitals.
Millions of people travel to Thailand solely to engage in medical tourism. For instance, some 15,000 Australians visit there yearly to find low-cost solutions for cosmetic surgery.
Thailand's health care system is renowned for being inexpensive and cutting-edge, attracting medical tourists.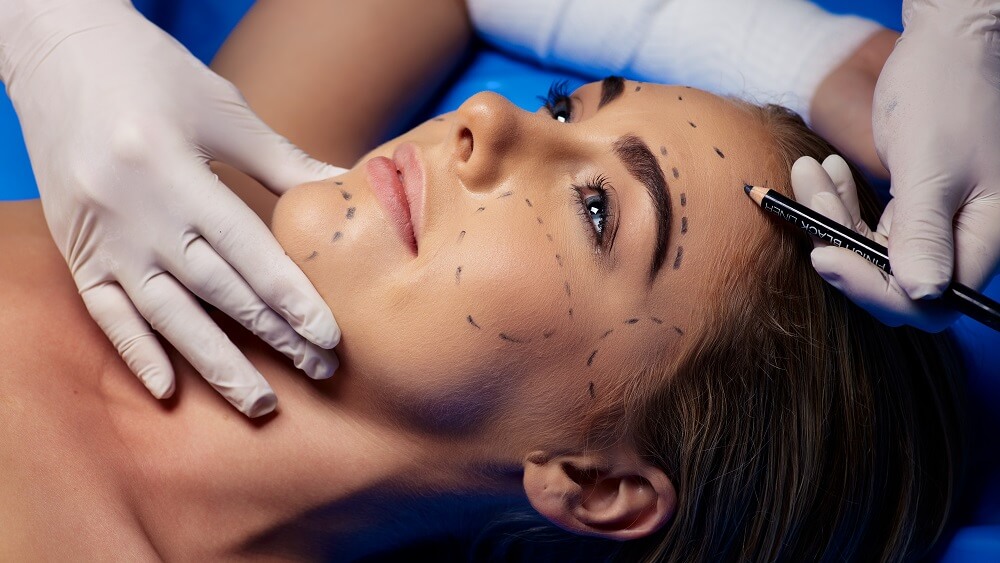 What are the typical cosmetic surgery prices in Thailand?
Not all medical facilities in Thailand will be the same, just like in any other nation. So remember that cost should not be the only deciding factor as you look for the best clinic and physician. Overall, Thailand can be much more affordable than other Western nations. However, different hospitals and doctors will charge different fees nationwide, and spending more might result in better care.
The cost of your cosmetic surgery in Thailand will also rely on the current exchange rates when you make your payment(s), as prices constantly fluctuate. Overall, though, choosing to have your operation in Thailand instead of at home is likely to result in significant financial savings. To better understand how much you can save, check forums, read reviews, and compare pricing.
Here is a list of some of the most popular Cosmetic Surgery procedures in Thailand, along with an estimate of what patients can expect to pay on average:
You might spend around $500 to under $1,200 on a rhinoplasty or nose operation.
Depending on the hospital you select, breast augmentation Cosmetic Surgery in Thailand could cost anywhere from about $2,700 to just over $5,000.
You might expect to pay between $2,000 and just over $5,000 for a facelift in Thailand.
Depending on your chosen clinic, liposuction could cost anywhere from less than $500 to nearly $2,500.
In the United States, a neck lift would likely cost around $1,800, while in Thailand, prices can reach $3,600.
What are some of the best medical facilities for cosmetic surgery in Thailand?
Reviews on MEDIGO indicate that a number of the best hospitals and institutions that provide a wide range of Cosmetic Surgery procedures include the following:
Sikarin Hospital in Bangkok
Thainakarin Hospital in Bangkok
Phi Beauty Clinic in Phuket
B. Care Medical Center in Bangkok
Radiant Medical Phuket
Nirunda in Bangkok
Absolute Care Clinic in Chiang Mai
Chiangmai Ram Hospital in Chiang Mai
Proderma in Bangkok
Bangpakok 9 International Hospital in Bangkok
Another factor that makes Thailand a popular choice for Cosmetic Surgery overseas is that many of its hospitals have Joint Commission International accreditation. In more than 90 countries, this organization advocates for high standards of care. In 2002, Bumrungrad International in Bangkok became the first hospital in Asia to comply with the requirement. Nice!
How can you be sure that you are making the right decision?
You have therefore determined that you are indeed prepared to travel abroad to finally get the cosmetic operation you have been considering for a long time. Great! But experts strongly advise doing your homework before going to any old hospital and doctor.
Your journey will be safer and easier if you take the time to choose the best facility for your Cosmetic Surgery (you are going under the knife, after all), as well as the most incredible team of medical experts who can speak English fluently and interact with you effortlessly.
Think about the following as you look for the best hospital and physician:
A facility visit should be requested before agreeing to have your procedure there. Visiting a clinic in person will allow you to see firsthand where you will be staying to prepare for your Cosmetic Surgery and where you will recover after it. Online pictures of a clinic might not be the most accurate representation of it. You will have the chance to get to know the staff members in-depth and ask any questions you may have regarding the care you will be receiving throughout the tour. When it comes to understanding whether or not you are selecting the best facility and surgical team for your procedure, this is a fantastic approach to set your mind at ease.
Verify that the surgeon is entirely qualified to practice to ensure you get the best care possible. Just keep in mind that each nation will have different standards for medical credentials. By inquiring about the surgeon's training and education, you can learn more about him or her. Many surgeons worldwide, including in Thailand, received their education in nations like the United States or the United Kingdom and nations all over Europe. As a result, they ought to be able to present you with credentials from organizations like the European Association of Plastic Surgeons, the General Medical Council, and the American Medical Association (AMA).
You can inquire about a surgeon's international recognition by organizations like the International Society of Aesthetic Plastic Surgery (ISAPS) and the International Confederation for Plastic, Reconstructive and Aesthetic Surgery (IPRAS) in addition to asking about country-specific accreditations and certifications. These credentials will make it easier for you to decide whether you will be in safe hands if you choose to operate at that facility and with that staff.
How can you pay for your Cosmetic Surgery in Thailand?
Keep the following in mind when deciding how to pay for your Cosmetic Surgery abroad:
If you elect to have one or more Cosmetic Surgery procedures abroad, especially in a country like Thailand, where the prices are more affordable, don't forget to factor in the travel costs associated with your surgery. You will need to book your flight to and from Thailand and your transportation once you land. And you will also need to consider the cost of the hotel where you will stay when you are not staying in the medical facility you chose. Several travel companies service this niche these days, so you should also check reviews for companies providing such services.
Even though Thailand is known for having medical professionals who speak fluent English, you might want to take extra precautions in case anything goes wrong while you're there. Therefore, you should factor in the cost of hiring a translator to ensure you comprehend all of the instructions from your doctor and nurses.
It's advised that you ask about any expenses you might be charged in addition to the price of the surgery. These include pre-op and post-op consultation fees, anesthesia costs, medication costs, aftercare fees, surgeon fees, facility fees, and other fees that may vary depending on your procedure.
Once you know how much you will have to pay overall, you can decide if getting the operation overseas is within your budget. Even though you will have the surgery in a different nation, you might inquire with your health insurance company to see whether any charges will be reimbursed. You might ask about foreign medical insurance if your provider provides no coverage.
Using a service like OFX to transfer your money from your bank account to the medical facility when you are ready to pay might make submitting your payment a breeze. OFX will convert your cash and transfer it swiftly rather than going via your bank and paying excessive bank fees and margins (no thanks!). Additionally, thanks to a practical mobile app, you can keep tabs on your finances at every turn.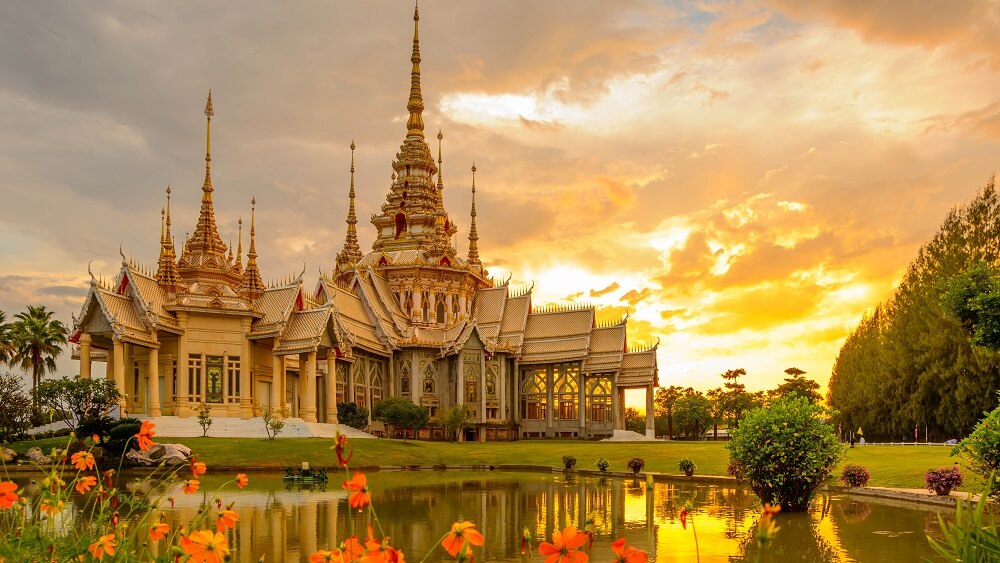 Plastic surgery can be more affordable in Thailand!
Going abroad could be the best option if your local plastic surgeons are charging too much or you don't want to cope with being put on a long waiting list. Thailand is one of the top locations for medical tourists since it offers both. The trick is discovering the perfect doctor and facility with the required credentials and price.
Various cosmetic surgical procedures, including facelifts, chin augmentations, arm lifts, neck lifts, breast implants, hair transplants, brow lifts, dental work, and tummy tucks, are available in Thai hospitals and other medical institutions. Any area of your body that you believe could use a slight improvement can be fixed in a clean, safe environment by medical professionals knowledgeable about the most up-to-date methods and tools.
Happy Travel!
People also viewed: