Let's be clear: There is never a poor moment to visit Paris. So I have it on excellent authority that you can't go wrong if you decide to schedule a trip to the City of Light. The coldest months are January, February, and March, yet this is also the least crowded time of year in Paris. Pack a stylish coat, cross the snow-covered Pont Neuf to the Latin Quarter, sit down for a warm glass of red wine, and discover Paris the way the people do.
Both the Jardin du Luxembourg and the Jardin des Tuileries bloom in the spring (April and May). The sun doesn't set until around 10 p.m. in June, July, and August, which makes it a fantastic time to enjoy a cocktail at one of the outdoor brasserie tables bordering the sidewalk despite being relatively warm and crowded. Undoubtedly, September and October are the greatest times to visit Paris since they bring pleasant weather, Paris Fashion Week, and changing foliage along the city's most beautiful gardens. Lastly, the months of November and December bring holiday pleasure, French specialties, and displays of galette des rois.
We've compiled a quick guide to the best times to visit this lovely French city, while every season has its advantages.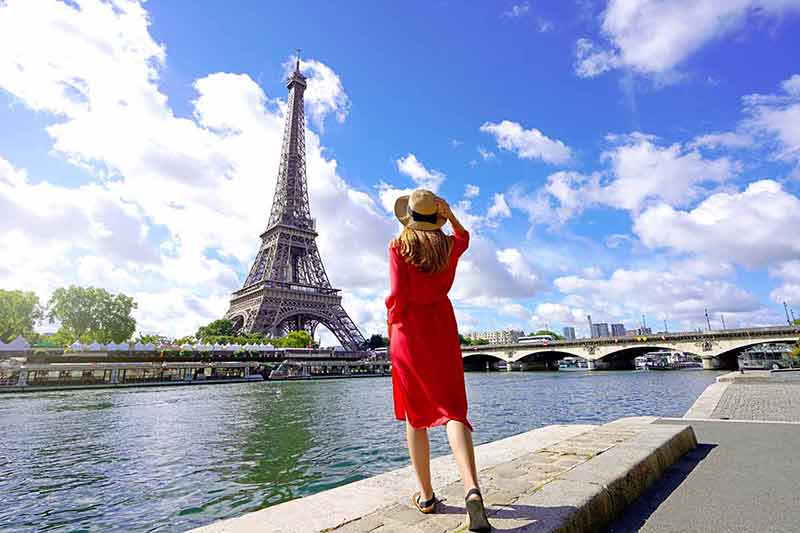 High Seasons
Paris's peak travel period runs from June through August, with July being the busiest month. The long days and sunny weather in the summer lure tourists. From Sacré-Coeur to Versailles, it's a gorgeous time to visit the sites, and the relaxed ambiance in cafes and along the Seine is a joy.
The summer in Paris has several drawbacks. A reservation is required at the best restaurants in the city, and crowded attractions like the Eiffel Tower and Louvre take longer to explore. Inevitably, hotel costs will increase throughout the summer. It's important to remember that air conditioning is not a Paris specialty. In Europe, air conditioning isn't as common, which can be evident in Paris, where highs in July and August sometimes reach the 80s. (Thankfully, air conditioning is available at most hotels.)
Shoulder Season
In Paris, shoulder season strikes twice. There will unavoidably be some rain in April and May, but there will also be moderate, almost-summer weather without the summer crowds. Mid-September through November is another option for the shoulder season. Paris calms down, and the weather turns crisper after the crowds of September Day and Fashion Week. Until the crowds return for a romantic winter getaway in December, you'll have the city to yourself.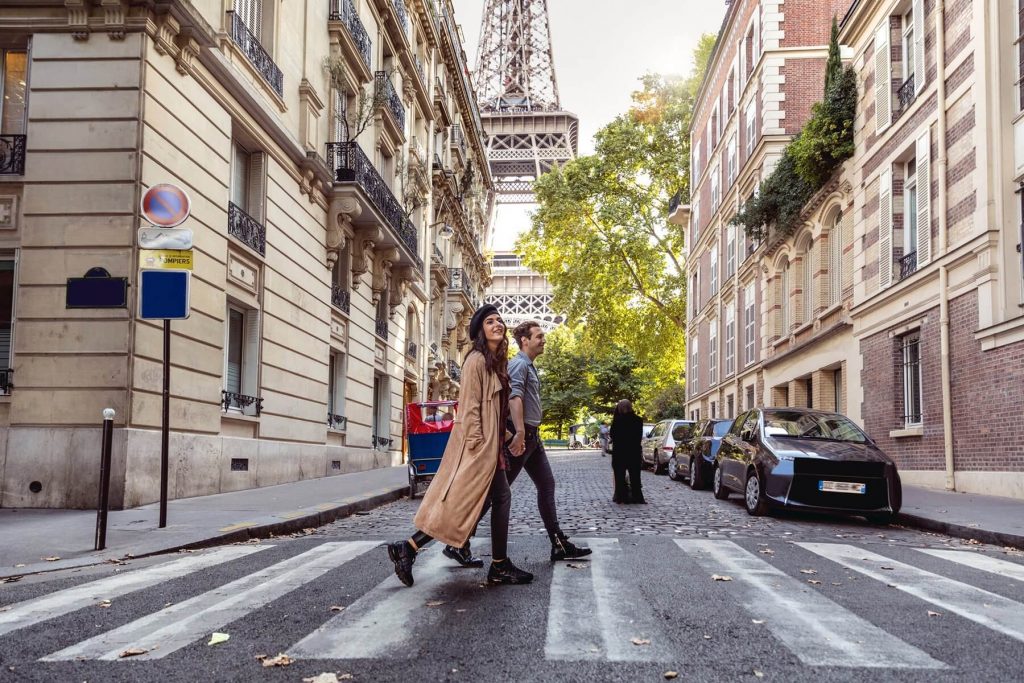 Best Times to Visit Paris for Holidays and Festivals
It's crucial to be aware of what you're getting into, whether traveling to Paris for a particular event or avoiding the throngs that gather there on certain holidays. Let's start with sports: the Tour de France begins in Paris in July, the French Open starts in May, and the Paris Marathon generally takes place in April.
The famous Fête de la Music occurs on June 21 throughout the summer, and Bastille Day is observed on July 14. Paris Plages, during which the city transforms portions of the River into "beaches," La Nuit des Musées, during which several museums offer free evening admission, and the Paris Jazz Festival at the end of September, are further summertime festivities.
As with all major fashion hubs, Fashion Week visits Paris twice a year for the sartorial visitor. Fall is when fashion week for spring is held; Paris Fashion Week typically takes place in late September. Fashion Week for fall trends also takes place in the late winter; typically, Paris Fashion Week takes place in February.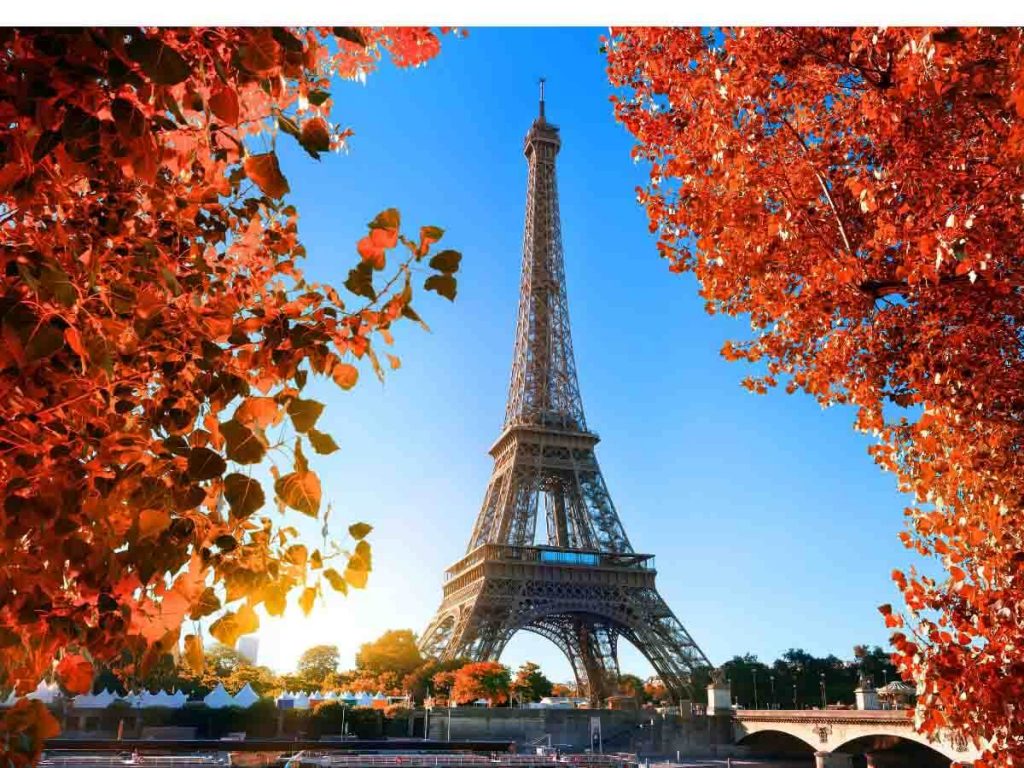 Eventually, the Champs-Élysées is illuminated with Christmas lights at the end of November and December, and holiday markets appear on the city's streets. The Christmas markets at the Hôtel de Ville and Saint Germain des Prés, open from mid-December to the beginning of January, are some of the best in the city. Moreover, the Tuileries' Magie de Nol market opens in mid-November and closes in early January. Last but not least, king cake, also known as galette des rois, is available throughout the city on January 6 to celebrate the Feast of the Epiphany.
When to Visit Paris to Avoid Crowds
Before the pandemic, Paris welcomed more than 30 million visitors annually. Crowds are present from May to September, but July is when you'll see most of them (followed closely by June and August). Visiting between October and April is advised if avoiding crowds is your primary concern. The ideal months to visit Paris without crowds are October and April for the warmest temperatures. While traveling during the holiday season in December is equally charming, the number of visitors tends to spike from mid-December until the end of the year.
Average Weather in Paris by Month
As travelers, we have discovered that the weather isn't always as dependable as we imagine (or hope). These are typical annual temperatures, despite the city experiencing cold and hot spells. The wettest month is December, and the driest is June.
January: 39.7F-44.4F
February: 40.4F-46.6F
March: 45.2F-52.9F
April: 51.2F-59.4F
May: 57.7F-65.5F
June: 63.9F-71.8F
July: 67.6F-75.6F
August: 66.9F-75.3F
September: 61.5F-69.6F
October: 54.7F-61.5F
November: 46.2F-51.3F
December: 40.7 F – 45.4F
Check out below some others places near Paris to visit all year long!