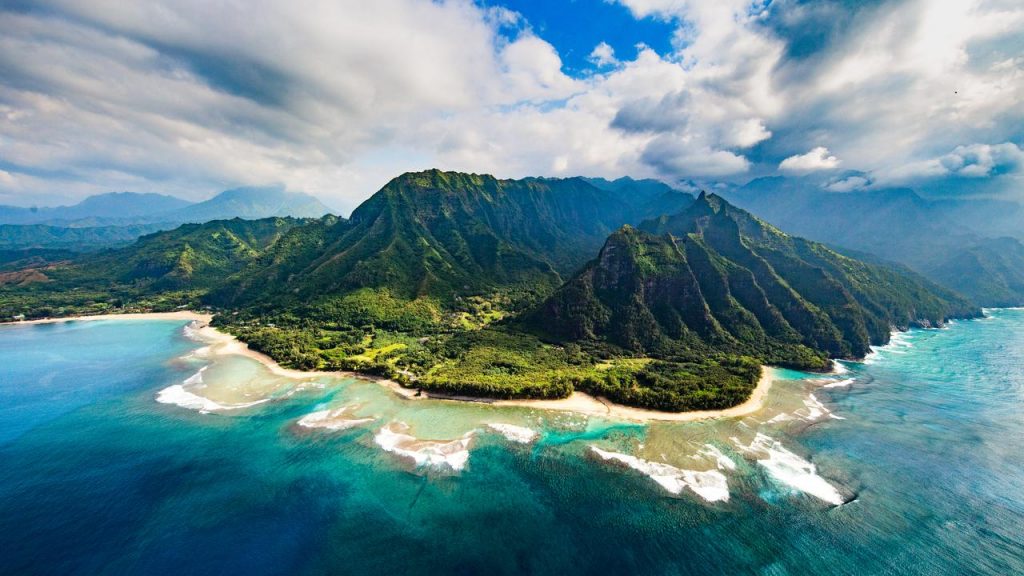 Introduction to Island Hopping in Hawaii
Island hopping in Hawaii is famous for exploring the diverse and breathtakingly beautiful Hawaiian Islands. With each island's distinct culture, natural beauty, and attractions, island hopping allows you to experience the best of Hawaii. With convenient air and ferry connections between the islands, island hopping in Hawaii is easy and convenient. Start planning your adventure today and experience the magic of Hawaii!
The Hawaiian Islands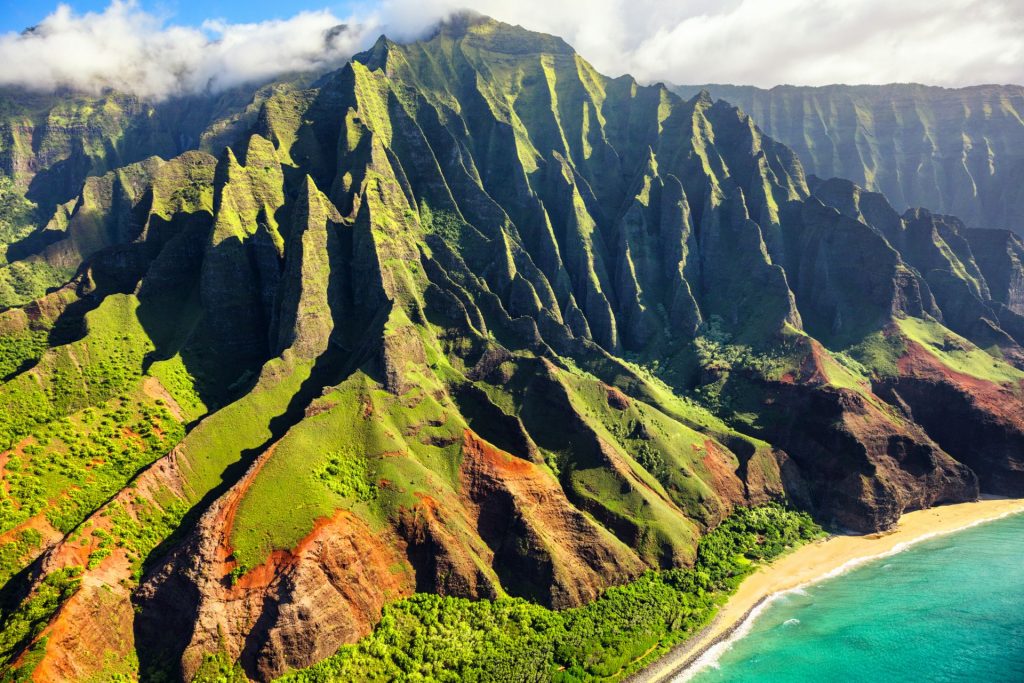 Hawaii has eight main islands, each with its attractions. Oahu is home to Honolulu and Waikiki Beach. Maui offers beautiful beaches and natural beauty in Haleakala National Park and the Road to Hana. Kauai features the dramatic Napali Coast, Waimea Canyon, and Hanalei. The Big Island has active volcanoes, scenic beaches, and the historic town of Kailua-Kona. Each island has unique culture and attractions, making island hopping in Hawaii an unforgettable experience.
Planning Your Island Hopping in Hawaii
Traveling during the shoulder season can save you money and avoid crowds. Inter-island flights are the most popular and efficient mode of inter-island transportation, with ferries and cruises as alternatives. When packing, remember to bring essentials like sunscreen, sunglasses, and comfortable shoes. Swimwear, light clothing, and a rain jacket are also recommended. Planning your itinerary and leaving some flexibility is essential, and consider purchasing a multi-island tour package or hiring a travel agent to help plan your trip. Lastly, respect Hawaii's culture and environment by following local customs, practicing Leave No Trace principles and enjoying your Island-Hopping.
Exploring Oahu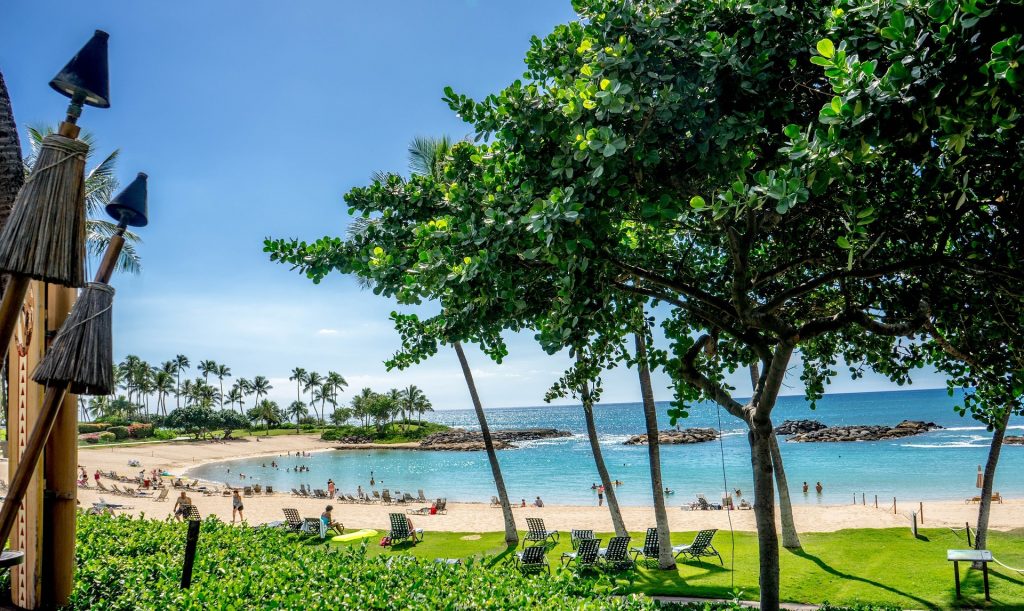 Oahu is well-known in the Hawaiian Islands, with attractions that suit all visitors. One of the contenders for Island Hopping in Hawaii. Here are some of Oahu's top attractions:
Honolulu's Waikiki Beach: This beach is famous for its beautiful sand, clear waters, and bustling atmosphere. Swim, surf, or relax on the beach; numerous shops, restaurants, and entertainment options are nearby.
The North Shore: It is famous for its large waves and world-class surfing. Visitors can watch the surfers at favorite spots like Pipeline and Sunset Beach and explore small towns and local shops.
Pearl Harbor: Several memorials and museums commemorate the December 7, 1941 attack on Pearl Harbor at this historic site. The attractions include the USS Arizona Memorial, the Battleship Missouri, and the Pacific Aviation Museum.
Polynesian Cultural Center: This living museum on the North Shore showcases the cultures of Polynesia with interactive exhibits, traditional performances, and a luau dinner. Visitors can learn about the history and traditions of Hawaii.
Unique experiences travelers can have on Oahu include taking a surfing lesson on Waikiki Beach, hiking to the top of Diamond Head for panoramic views of Honolulu, and trying local specialties like shaving ice and poking.
Discovering Maui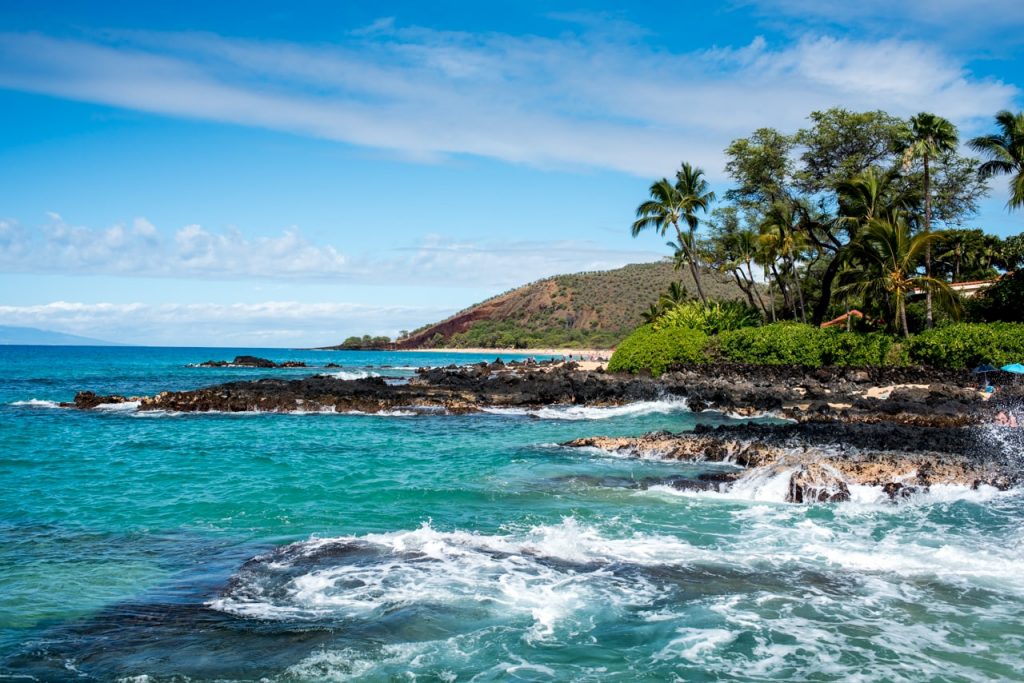 Maui is known for its breathtaking natural beauty, with various attractions showcasing its diverse landscapes and ecosystems. One of the contenders for Island Hopping in Hawaii. Some of Maui's most spectacular natural wonders are:
A dormant Haleakala volcano in Haleakala National Park rises over 10,000 feet above sea level. Visitors can drive to the summit to see the sunrise or sunset or hike through the park's varied terrain or stargaze at night.
The Road to Hana: This scenic drive along the eastern coast of Maui takes visitors through lush rainforests, past waterfalls and beaches, and over narrow bridges and hairpin turns. Visitors can stop along the way to explore small towns and parks and take in the scenery.
Kaanapali Beach on the west coast is known for its resort atmosphere and watersports, while Wailea Beach on the south coast is quieter and more secluded.
Other natural wonders of Maui include the Iao Valley State Park, which features towering green peaks and a sacred Hawaiian burial site, and the Ahihi-Kinau Natural Area Reserve, which offers some of the best snorkeling on the island. Maui also has a rich biodiversity, with endemic species like the hoary Hawaiian bat and the Maui parrotbill and unique ecosystems like the kipuka, a pocket of forest surrounded by lava fields. Maui visitors can take guided tours or explore the island independently to discover its natural wonders.
Experiencing Kauai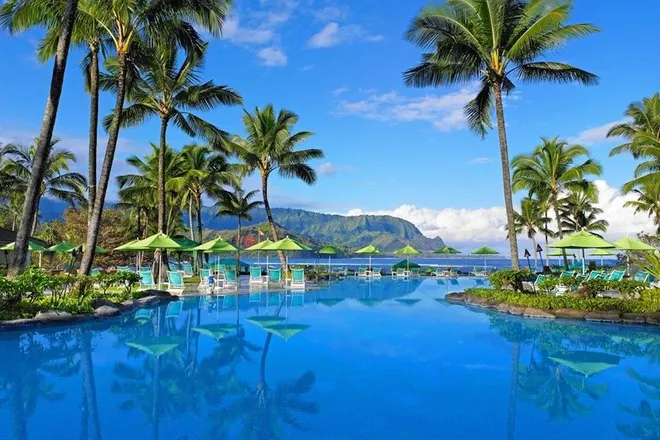 Kauai, also known as the "Garden Isle," has some of Hawaii's most beautiful scenery. One of the contenders for Island-Hopping. Here are some of the top natural wonders to experience on Kauai:
The Napali Coast: This rugged coastline on the north shore of Kauai features towering cliffs, deep valleys, and hidden beaches. Visitors can hike the Kalalau Trail for stunning coastline views or take a boat or helicopter tour to see the coast from a different perspective.
Waimea Canyon: Dubbed the "Grand Canyon of the Pacific," this massive canyon on Kauai's west side provides panoramic views of the island's red and green valleys. Visitors can hike or drive to various lookout points to take in the stunning vistas.
Hanalei Bay: This crescent-shaped bay on Kauai's north shore is surrounded by lush mountains and palm trees. Swim, surf, paddleboard in the bay, or stroll the beach to enjoy the scenery.
Other scenic attractions on Kauai include the Wailua River, which offers boat tours and kayaking opportunities through lush forests and past waterfalls, and the Na Pali Coast State Wilderness Park, which features remote beaches and hiking trails through some of the most pristine wilderness in Hawaii.
Kauai visitors can also learn about the island's rich culture and history by visiting historical sites such as the Kilohana Plantation and the Kauai Museum.
Exploring the Big Island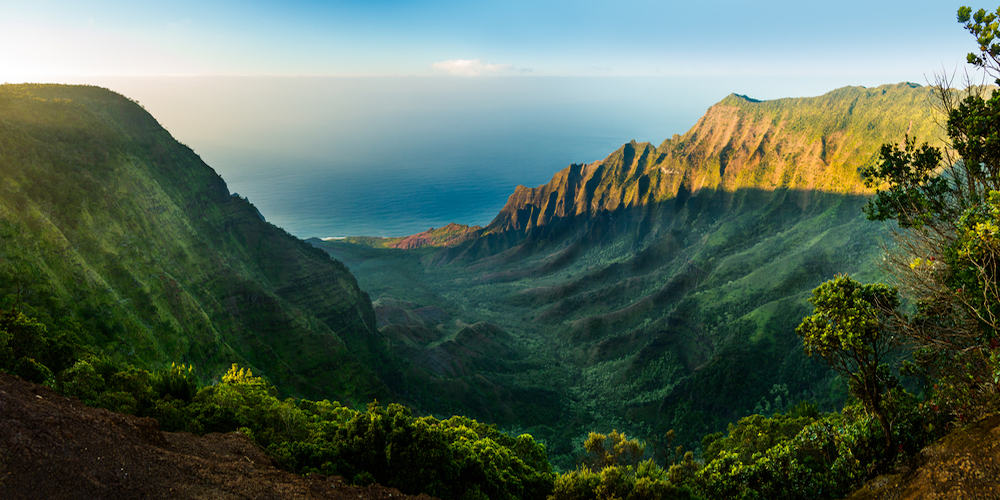 The Big Island of Hawaii is the largest and most diverse Hawaiian Islands, with numerous attractions highlighting its unique landscapes and culture. One of the contenders for Island-Hopping. Some of the best places to visit on the Big Island:
Hawaii Volcanoes National Park contains two of the world's most active volcanoes, Kilauea and Mauna Loa. Hike through the park to see volcanic craters, lava fields, and steam vents, or take a guided tour to learn about the island's geological history.
Mauna Kea Observatory: positioned on top of the island's summit, this renowned worldwide observatory offers some of the world's best stargazing. Visitors can take a guided tour to learn astronomy and see the stars through powerful telescopes.
Kona and Hilo beaches: The Big Island has some of Hawaii's best beaches, with crystal-clear waters and plenty of opportunities for swimming, snorkeling, and sunbathing. Kona on the west coast is known for its white sand beaches and calm waters, while Hilo on the east coast has black sand beaches and rougher waves.
Other attractions on the Big Island include the Pu'uhonua o Honaunau National Historical Park, which offers a glimpse into traditional Hawaiian culture and history, and the Akaka Falls State Park, which features a towering waterfall surrounded by lush rainforest. Visitors can also explore the island's rich agriculture and cuisine, with opportunities to visit coffee plantations, macadamia nut farms, and local markets.
With its diverse landscapes and unique attractions, the Big Island offers something for every traveler to Hawaii.
Island-Hopping Itinerary
Here's a sample 10-14 day itinerary for an island-hopping adventure in Hawaii:
Day 1-4: Oahu
Visit Waikiki Beach and enjoy the lively atmosphere and stunning sunsets
Explore the North Shore and catch some of the best surf breaks in the world
Visit Pearl Harbor and learn about the history of the island
Experience the Polynesian Cultural Center and learn about the rich culture of Hawaii
Stay in Honolulu or Waikiki Beach
Day 5-7: Maui
Visit Haleakala National Park and watch the sunrise over the volcano
Drive the Road to Hana and enjoy the scenic views and waterfalls
Relax on the beaches of Kaanapali and Wailea
Stay in Lahaina or Kihei
Day 8-10: Kauai
Hike the Napali Coast and see the stunning sea cliffs and waterfalls
Visit Waimea Canyon and take in the breathtaking views
Spend time at Hanalei Bay and enjoy the picturesque scenery
Stay in Princeville or Poipu
Day 11-14: Big Island
Explore Hawaii Volcanoes National Park and witness the power of Kilauea and Mauna Loa.
Stargaze at Mauna Kea Observatory and marvel at the night sky
Relax on the beaches of Kona or Hilo
Visit the Pu'uhonua o Honaunau National Historical Park and learn about Hawaiian culture.
Stay in Kona or Hilo
This itinerary allows adventure, culture, and relaxation, with opportunities to explore each island's unique landscapes and attractions. Of course, this is just a sample itinerary and can be adjusted to fit individual preferences and schedules; enjoy your Island Hopping in Hawaii.
Tips for Island Hopping in Hawaii
To save money and avoid crowds, consider traveling during the shoulder season from mid-April to early June or September to mid-December. Book accommodations, transportation, and activities in advance, especially during peak season. Island-hop by plane and rent a car to explore at your own pace. Vacation rentals like condos or homes can be more affordable than hotels. Be respectful of local culture and customs and stay safe while exploring natural hazards. By following these tips, you can have a safe, enjoyable, and affordable island hopping in Hawaii.
---
There is something for everyone in this beautiful and diverse state, whether you want to relax on the beach, explore natural wonders, or immerse yourself in Hawaiian culture. With some planning and preparation, you can have an unforgettable trip to Hawaii and create memories that will last a lifetime.
---
Happy Island Hopping in Hawaii!
People also viewed:
Best time to visit Hawaii: The Place Where Summer Never Ends
Happily Ever After Starts Here: Unforgettable Honeymoon Ideas