SYDNEY, April 2. – Heavy rain brought flash flooding to the city on Sunday, prompting rescues and residents to sandbag their houses. Emergency authorities received 50 calls for assistance, mostly for sandbagging of properties and help with fixing leaking roofs. This calls are coming from residents in Sydney, the capital of New South Wales state.
For the moment the rain has got into a calmer state, but the officials warn us to stay alerts and more bad weather could be coming any time soon. The flooding comes after Sydney experienced its wettest year in 164 years in 2022. Australia's east coast endured a rare third straight year of the La Nina weather phenomenon, associated with increased rain.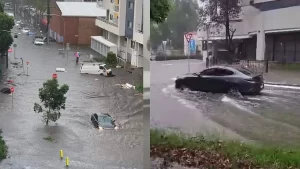 The disruption created by the heavy rain is immense, including roads closed and public transport affected. The SES received calls for help Sydney, with some areas experiencing flooding that has not been seen in decades. This event has also create more concerns about the state of the city's infrastructure and its preparedness for this disaster. Some experts have said that flooding has shown multiple needs. The main needs are for increased investment in flood defenses and drainage systems. As well as better planning and regulations to limit development in flooding areas.
SES Recomendations
The heavy rain and flash flooding in Sydney on Sunday prompted rescues, with two people pulled safely from cars that became stocked in floodwaters in Sydney's inner suburbs, according to an NSW State Emergency Service (SES) spokesperson. The SES spokesperson reiterated their warning to the public, urging people not to walk, drive, or ride through floodwater.
Other Affected Areas
The Central Coast area, located about 87 kilometers (54 miles) north of Sydney, also got 27 calls for help due to the flooding. The nation's weather service, meanwhile, issued a severe thunderstorm alert for sections of Sydney on Sunday, announcing the possibility of strong rain and potential flash flooding. They also foresaw more rain for the city in the coming week.
A reminder of the urgency with which climate change must be taken care of and actions made to cut greenhouse gas emissions is provided by the fact that Sydney has had its wettest year in 164 years. While everyone is focused on aiding those who the flooding has affected, it is obvious that the topic of climate change and its effects on extreme weather occurrences cannot be overlooked.
Community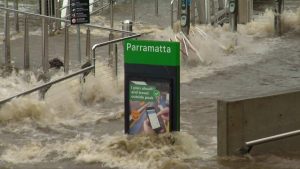 Despite the challenges, there have been some nice stories coming from the flooding. Communities have come together to support each other, with residents helping sandbag properties and giving food and shelter to those in need. Many are refusing to be defeated by the floods and determined to rebuild and recover.
The importance of emergency preparation has also been brought to light by the flooding. Therefore, Governments, companies, and communities must collaborate to create practical strategies as extreme weather events become more common.