Disney World is one of the most magical places on earth, offering a fun-filled adventure for families. Disney World is the ultimate family vacation destination with iconic attractions, enchanting characters, and thrilling rides. In this blog post, we will explore all the exciting experiences Disney World offers and why it is the perfect place for a family adventure.
The amusement park has different themed areas, each with rides and shows. The most famous lands are the Magic Kingdom, Epcot, Hollywood Studios, and Animal Kingdom. The Magic Kingdom is the most well-known and typical Disney park. It has rides and shows like Space Mountain, Cinderella's Castle, and Pirates of the Caribbean. Epcot is known for its modern designs. Attractions like Spaceship Earth and the World Showcase, which show off cultures worldwide, are examples.
Besides the attractions, Disney World has a lot of other fun things for kids to do. There are many shows and parades with Disney figures and music throughout the day. Families can also meet and greet their favorite Disney figures and get autographs. There are also many places to shop and eat within the park, making it an excellent place for the whole family.
Disney World also has a variety of places to stay, from expensive resorts to cheap hotels, so there is something for everyone. Some resorts have themed rooms like Pirates of the Caribbean or Finding Nemo, which are great for kids. There are also several water parks at Disney World, like Typhoon Lagoon and Blizzard Beach, which are great for a fun day in the sun.
The main attractions
Magic Kingdom
Magic Kingdom is the most famous and well-known Disney World theme park. It has six lands with different themes:
Main Street, U.S.A

. -A nostalgic recreation of a small town in the United States, with shops and bars.

Adventureland

-The Pirates of the Caribbean, the Jungle Cruise, and the Swiss Family Treehouse are just some things you can do there.

Frontierland

-There are rides like Splash Mountain, Big Thunder Mountain Railroad, and Country Bear Jamboree in this Wild West-themed land.

Fantasyland

– A land full of magic and fairy tales, with rides like "It's a Small World," "Peter Pan's Flight," and "The Seven Dwarfs Mine Train."

Liberty Square

-A place with sights like the Haunted Mansion and the Hall of Presidents that tells the story of how the United States came to be.

Tomorrowland

– A place with attractions like Space Mountain, Buzz Lightyear's Space Ranger Spin, and the Tomorrowland Transit Authority PeopleMover that show how technology and space flight will change.
In addition to these particular areas, Magic Kingdom has parades, stage shows, and meet-and-greets with characters all day. Famous sites like Cinderella's Castle and the Main Street Electrical Parade are also in the park. It captures the magic of Disney and has something for everyone, regardless of age.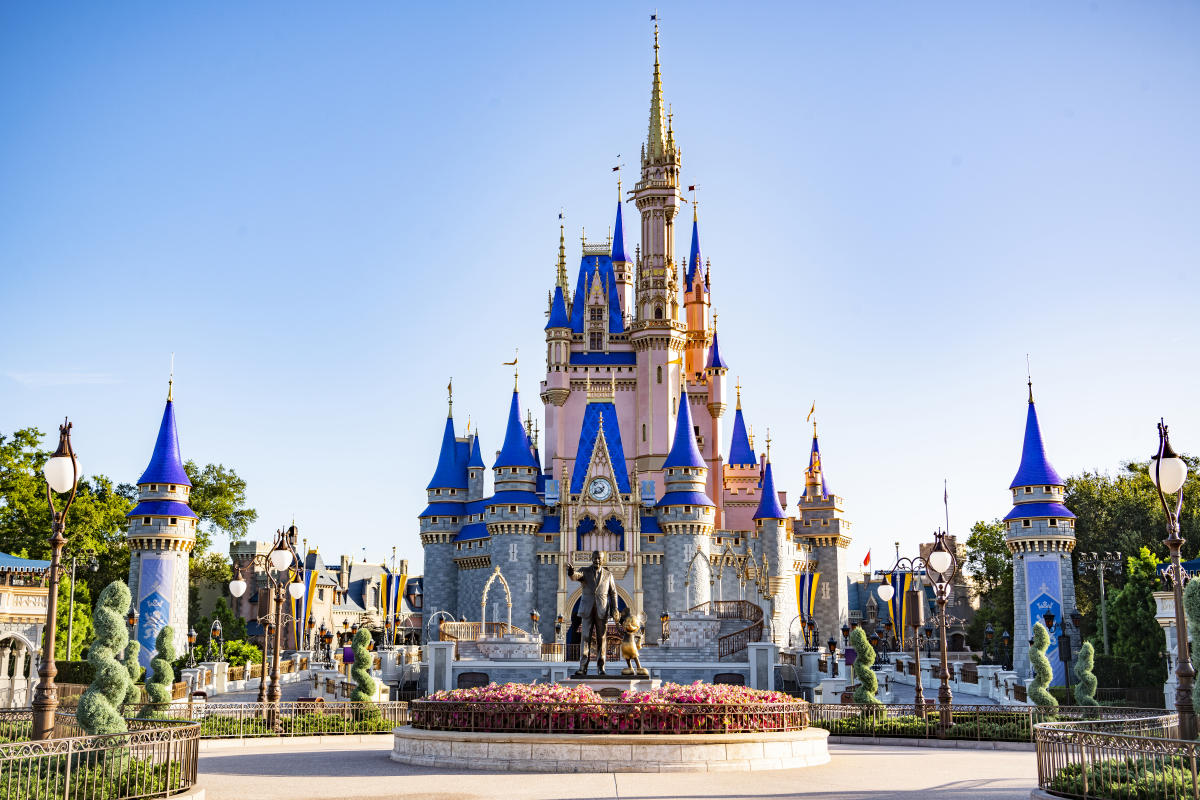 Epcot
Epcot is one of the most popular theme parks at Disney World in Orlando, Florida. It is known for its futuristic style and celebration of technology, innovation, and different cultures worldwide. Here are some of the best places to see and things to do at Epcot.
Spaceship Earth – This iconic attraction is housed inside the giant geodesic sphere serving as Epcot's centerpiece. It takes guests on a ride through time, exploring the history of human communication and innovation.
World Showcase

– In this area, there are buildings for many different countries, such as Mexico, Canada, China, Germany, Italy, and others. Each pavilion shows off its country's culture, food, and design and has shops and restaurants with a similar theme in Disney World.

Future World

– This area has activities like Test Track, Mission: SPACE, and The Seas with Nemo and Friends showing new and exciting technology.

Epcot International Flower & Garden Festival

– This event happens yearly and has complex topiary displays, garden exhibits, and spring and summer-themed food and drinks.

Epcot International Food & Wine Festival

-This famous event takes place every autumn and has food and drinks worldwide, cooking demos, and live music.

Soarin'

– This exciting attraction makes people feel like they are hang gliding over famous places and views from all over the world.

The Land

– This pavilion has rides like Soarin' Around the World and Living with the Land, a boat ride showing how sustainable farmland works.

The Seas with Nemo and Friends

– People can ride with figures from the movie Finding Nemo through an underwater world at this attraction.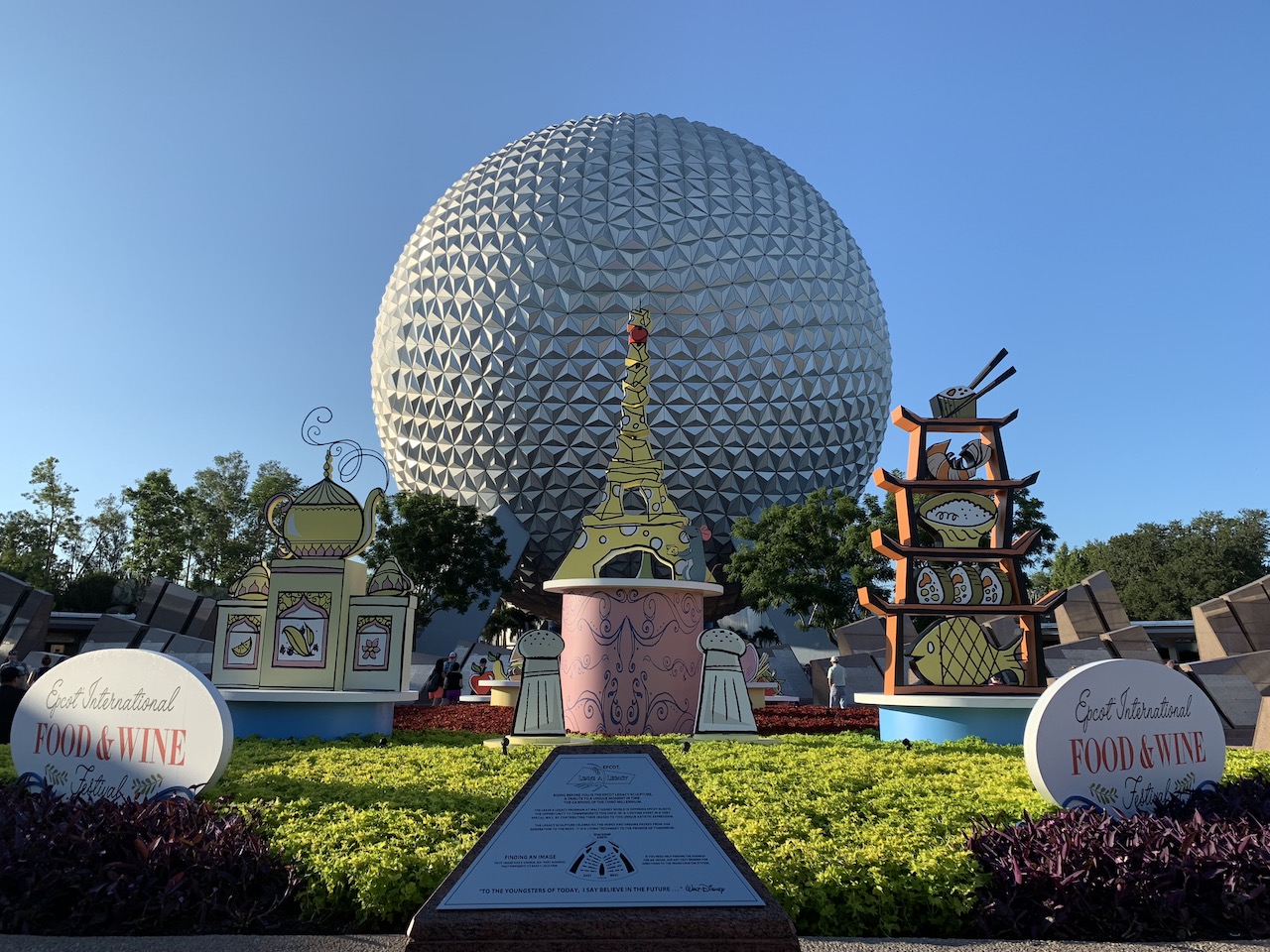 Hollywood Studios
One of the four main theme parks at Disney World in Orlando, Florida, is called Hollywood Studios. It celebrates Hollywood's golden age and has attractions and shows based on famous films, TV shows and characters.
Star Wars: Galaxy's Edge is one of the most popular things to do at Hollywood Studios. It is an interactive land where visitors can explore the planet Batuu, fly the Millennium Falcon, and even make their lightsabers or droids. Star Tours: The Adventures Continue is a motion simulator ride that takes guests on an exciting trip through the galaxy. Jedi Training: Trials of the Temple is an interactive show where young Padawans can learn how to become Jedi.
Toy Story Land is another famous place to go. There, visitors can become toys and explore Andy's backyard. In this area, you can find the roller coaster Slinky Dog Dash, the Alien Swirling Saucers, and the interactive 4D shooting game Toy Story Mania!
There are live shows like the Indiana Jones Epic Stunt Spectacular! and the Frozen Sing-Along Celebration at Hollywood Studios. At night, guests can watch the Fantasmic! The show is a nighttime spectacular with fireworks, water projections, and live actors.
For thrill-seekers, Hollywood Studios has rides like the Twilight Zone Tower of Terror, a drop tower ride that takes riders on a scary tour through the Hollywood Tower Hotel, and the Rock 'n' Roller Coaster starring Aerosmith. This indoor roller coaster can reach speeds of up to 60 mph. All of this and so much more at Disney world.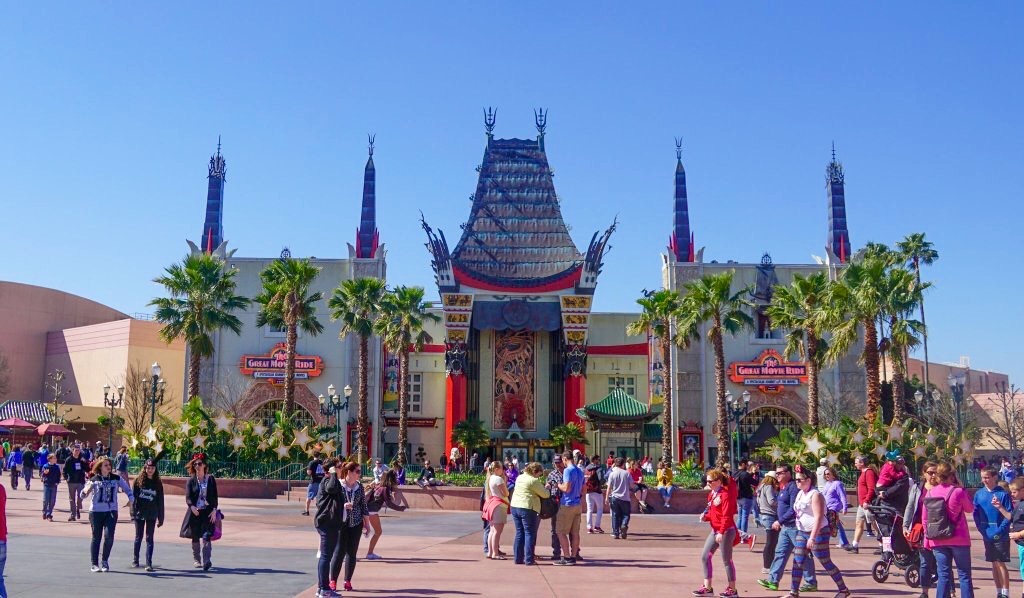 Animal Kingdom
Animal Kingdom is a unique Disney World theme park that celebrates nature and the animals that live in it. The garden has different areas, each with its theme and activities.
Kilimanjaro Safaris is one of the most popular things to do at Animal Kingdom. It takes people on a trip through the African desert. Animals like giraffes, lions, elephants, and zebras can be seen in their natural environments. Avatar Flight of Passage is another famous attraction. It lets you fly through the world of Pandora from the movie "Avatar" on a banshee.
There are also several shows and acts at Animal Kingdom that show off the natural world. The Festival of the Lion King is one of the most famous. It is a Broadway-style show with music and dance from "The Lion King" movie. Finding Nemo – The Musical is another popular show. It tells the story of "Finding Nemo" through puppets and songs.
Animal Kingdom has more than just rides and shows. There are several places where people can see animals up close. Guests can see tigers and Komodo dragons on the Maharajah Jungle Trek, and they can see gorillas and other animals on the Gorilla Falls Exploration Trail.
Animal Kingdom also has a lot of places to eat, like the Rainforest Cafe and the Tusker House, where Donald Duck and his friends serve food. There's a plethora of things to do and see at Disney World.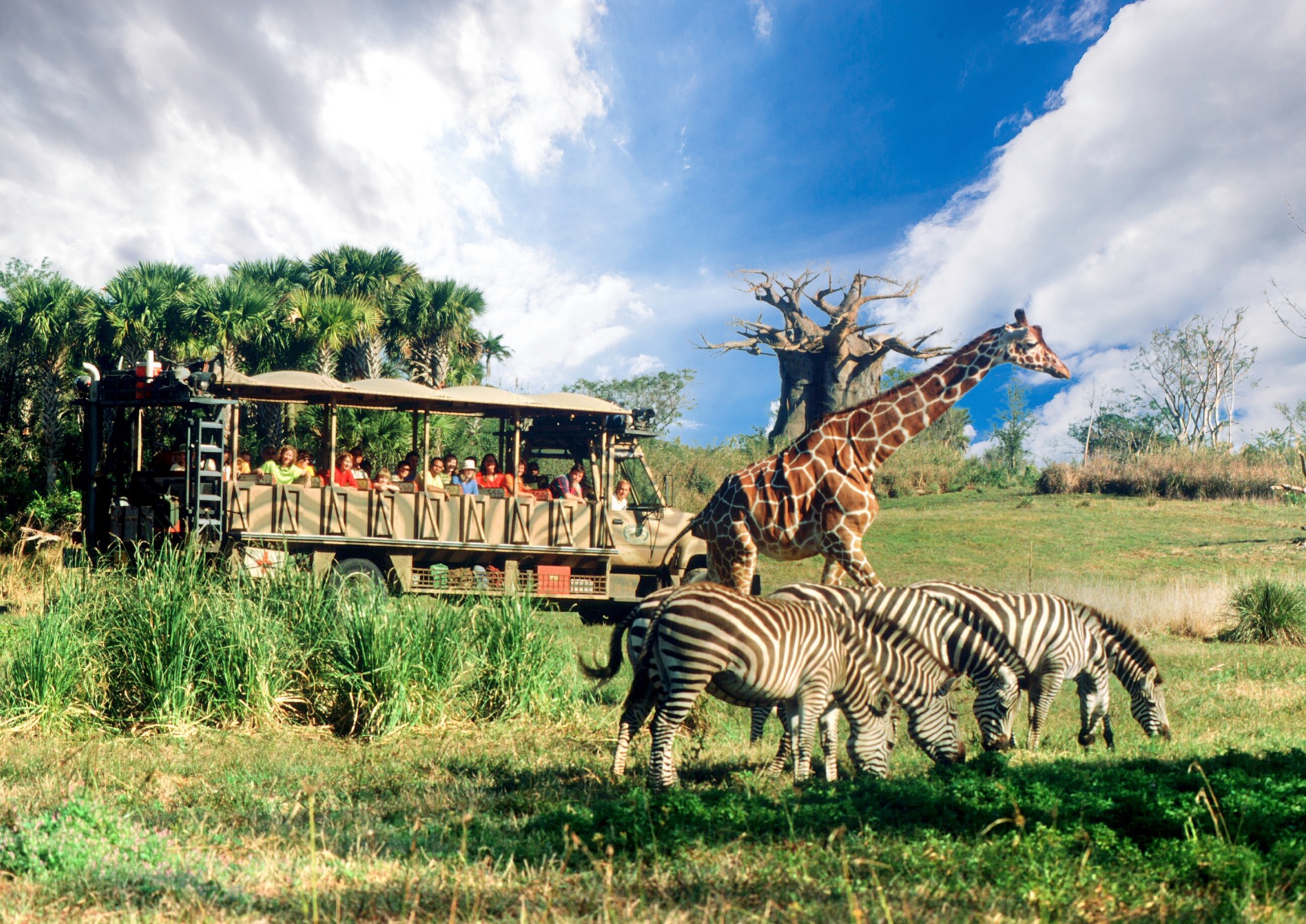 Disney Springs
Disney Springs is where you can shop, eat, and have fun. It is part of the Walt Disney World Resort in Orlando, Florida. It has a lot of shops, bars, and places to have fun, making it a popular spot for locals and tourists.
Disney Springs used to be called Downtown Disney. In 2016, it underwent a significant renovation and expansion, adding many new restaurants, shops, entertainment places, parking garages, and pedestrian bridges.
The Landing has high-end places to eat, like the fish restaurant The Boathouse and the Asian fusion restaurant Morimoto Asia. It also has several bars and clubs, such as the Indiana Jones-themed Jock Lindsey's Hangar Bar. The World of Disney store, the biggest Disney store in the world, is one of the many shops and restaurants in the Marketplace. It also has a big LEGO store and a few places to eat quickly.
There are places to have fun on the West Side, like the AMC movie theatre and the House of Blues. It also has several places to eat, like the Wolfgang Puck Bar & Grill and the barbecue spot, The Polite Pig. The Town Centre is the newest part of Disney Springs. It has stores like Zara, Uniqlo, and Anthropologie, which are expensive and cheap. It also has several places to eat, such as the well-known Shake Shack and Wine Bar, George. A visit to Disney World guarantees a memorable experience for everyone.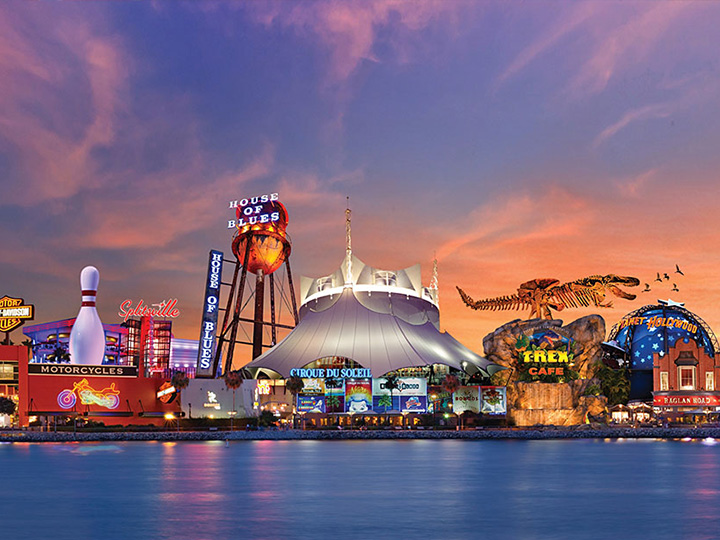 Disney's Board Walk
In Orlando, Florida's Walt Disney World Resort, Disney's Board Walk is busy with many things to do. It is between Epcot and Disney's Hollywood Studios on the shores of Crescent Lake. The Board Walk's restaurants, shops, and street acts are different. Some shops look like they came from the 1930s, and a walkway resembles a boardwalk. The Flying Fish Cafe, Trattoria al Forno, and the ESPN Club are all famous places to eat on the Board Walk.
Disney's BoardWalk Inn, a high-end resort with an old Atlantic City theme, is one of the most favorite things to do on the Board Walk. There are also carnival-style games, a dueling piano bar, and the Jellyrolls nightclub to keep you busy on the Board Walk. In the evening, street artists like magicians, jugglers, and musicians bring the Board Walk to life. You can boat to the Board Walk from Epcot and Hollywood Studios. This makes it a great place to spend a few hours or a whole day.
Conclusion
Disney World is a beautiful place where everyone can find something they like. With its many attractions, themed lands, entertainment shows, character meet-and-greets, shopping and eating choices, and places to stay, it is the perfect place for a family adventure. Disney World is a place where families can make moments that will last a lifetime and share the magic of Disney. It's easy to see why it's one of the most visited places in the world and a must-see for anyone looking for a fun holiday.
Happy Travels!
People also viewed: