Wroclaw: A City of Contrasts and Culture in Poland
Wroclaw was decimated by conflict hundreds of years ago, but it has dramatically transformed into a popular tourist destination. The fourth-largest city in Poland, has a turbulent past, and stunning scenery and is regarded by many travellers as one of their favourite places to visit in all of Europe.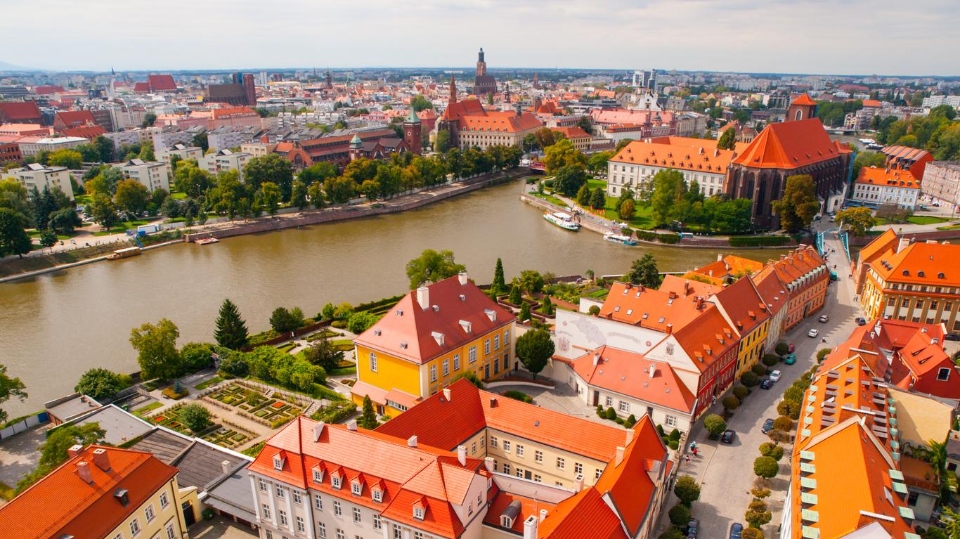 The capital of the Lower Silesia region in Dolnośląskie, is Poland's fourth-largest city, with a 292.8 km2 area and a population of about 642,000. Both the 2016 European Capital of Culture and Euro 2012 will be held in this city.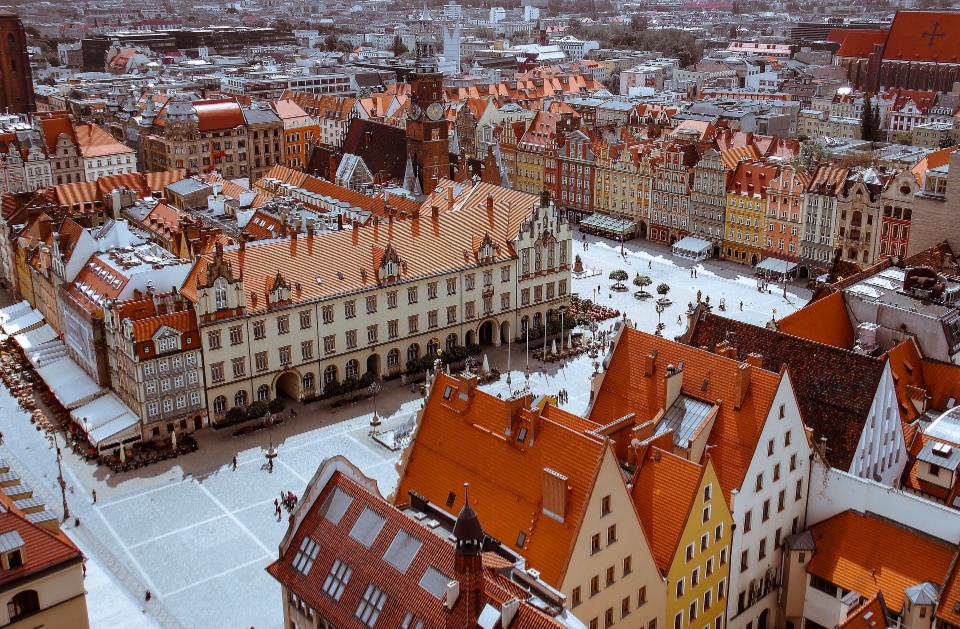 The city was nearly completely devastated during World War II when the Red Army stormed Germany from Berlin and dubbed it Hitler's "fortress city." It has since been beautifully reconstructed and is today one of Poland's and Europe's most important cities.
Given Wroclaw's current jovial and busy atmosphere, it's doubtful that many people are aware of its turbulent historical past and difficult present. Hundreds of years ago, Bohemia, Austria, and Prussia had been fighting it out for control of Wroclaw. After being encircled by the Red Army in 1945, the city was rubble until the Second World War. Breslau was the name at the time, and Germany ruled it. Later, the Poles advanced to the west and reclaimed the region after losing Lwow (now known as Lviv) to Ukraine, renaming it Wroclaw.
The city has continually expanded since that time. Visitors may spot medieval architecture in the town's little squares, magnificently huge cathedrals, and cobblestone alleys. There are also substantial bronze statues that stand out and have come to represent Wroclaw. These monuments have cheeky shapes.
One of the most livable cities in Europe is this one. Wroclaw's cityscape features some exceptionally distinctive structures. The history of the three extinct cultures—Bohemians, Austrians, and Prussians—is merged at this location.
BEST TIME TO VISIT WROCLAW
A little Wroclaw is tucked away in the heart of glorious Europe. Visitors to this location are initially startled, followed by amazed and submerged in various feelings. An old city like Wroclaw, Poland, full of fantasies like in Disney animations, is more than enough to win the heart of anyone who visits it once.
Wroclaw may be visited all year round, but the best time to go is from March to May because of the favourable weather, lower travel costs, and the absence of the busiest holiday times.
In Wroclaw, August is the warmest month of the year, with an average temperature of roughly 26°C (79°F) and a temperature of up to 30°C (87°F) on the hottest summer days. Around January, wintertime lows of -8°C (18°F) are not uncommon.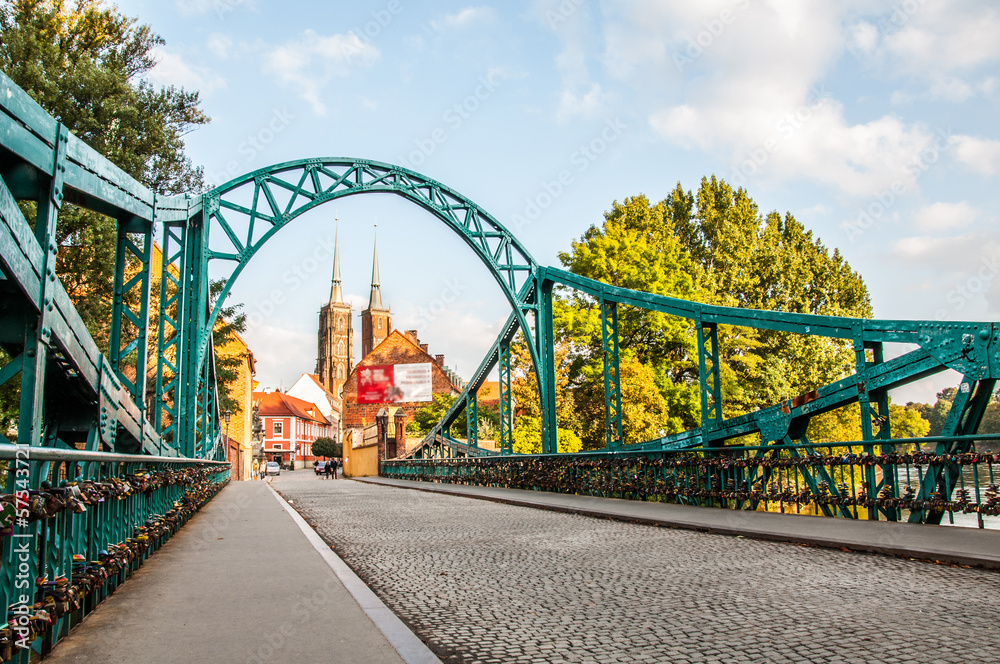 If you visit Wroclaw in August, when the sun is up the longest, you'll make the most of your daytime activities. May is the wettest month of the year since, on average, there are the rainiest days. Don't allow the fact that it's the wet season to deter you because it frequently has excellent weather for the majority of the day while occasionally raining a little bit in the afternoon or evening.
WROCLAW SEASONS
Knowing Wroclaw's seasons in advance is crucial because they may differ from your own depending on where in the world you are travelling from. The following months correspond to the seasons because Wroclaw is in the Northern Hemisphere:
| | |
| --- | --- |
| Season | Months |
| Summer | June to August |
| Autumn/fall | September to November |
| Winter | December to February |
| Spring | March to May |
HOW TO GET FROM WROCLAW AIRPORT TO CITY CENTER
You arrive at Wroclaw Airport but have no idea how to get to the city center, the magnificent old town. Don't worry; we'll assist you and show you your options.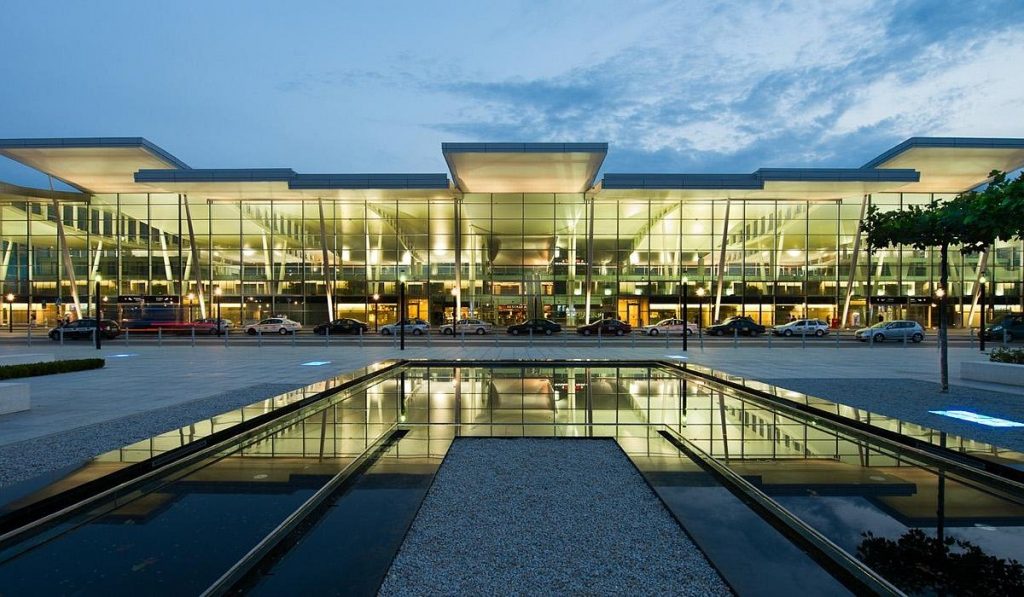 The airport is around 10 kilometers west of the city center. Although there is no direct train or tram link, the airport is well-served by bus. In Wroclaw, you also have a good selection of ride-sharing apps.
The quickest method is to travel by automobile, which will take approximately 20-30 minutes, depending on traffic. Nonetheless, using the public bus to Wroclaw's old center is the least expensive option.
GETTING AROUND WROCLAW
The first smart choice is to read this article regarding Wroclaw's public transportation system. Why? since it indicates that you most likely chose to travel by foot to Wroclaw. And for navigating Wroclaw, that is one of your finest options. We assure you that there is constant traffic and excellent parking is impossible.
Here, we'll reveal all of Wroclaw's transportation-related secrets. Why keep secrets, you might be wondering, because some elements of public transportation are unique. At least, we have not observed them in other regions in this manner.
We'll consider all our alternatives for getting about Wroclaw. For instance, electric scooters, city bikes, ridesharing services like uber, and carsharing if you require a vehicle for any reason. Let's get started.
BUSES & TRAMS
Although Wroclaw's public transportation is relatively simple, two things are probably not very common. Let's start by explaining the links, and after that, we'll go over some important information you need to be aware of before using Wroclaw's public transportation.
Bus and tram lines run throughout the city, and we guarantee you can go everywhere in the city with ease. Google Maps provides remarkably accurate information.
However, we advise using the local app to find Wroclaw's bus and tram schedules. It goes by the name "Jakdojade" and is also offered in English. We guarantee that Jakdojade will give you the finest advice on travelling in Wroclaw using the public transportation system. You can see the screenshot's appearance and feel.
How to Buy Tickets for Buses / Trams in Wroclaw
The first choice is to purchase the ticket at a small kiosk or ticket machine outside. However, none of those will be unavailable at all stops.
For this reason, we advise purchasing a ticket on the tram or bus itself. However, there is a catch. There is no standard ticket machine as you would find elsewhere, and you cannot purchase tickets directly from the driver. There are only tiny screens, as seen in this image. Only contactless credit cards are accepted for ticket purchases on trams and buses.
We advise using the free N26 card to make payments in Poland if you do not already have one. You can order it online without visiting an office for validation; the process only takes a few minutes.
Additionally, there is yet another crucial fact. You might anticipate receiving your paper ticket after paying for it. However, nothing will occur. And it is correct. When you see the confirmation on display, take a seat and enjoy the journey because no paper is involved. If there is a ticket control, you must present your credit card to verify your purchase.
Free tram rides in Wroclaw:
If you are over 65, you are fortunate enough to travel on the MPK bus and trams without having to purchase a ticket. We could personally attest that this rule also applies to people from other countries. Only an official document needs to be shown during a potential ticket control.
Enjoy your trip while saving money!
TAXI & RIDESHARING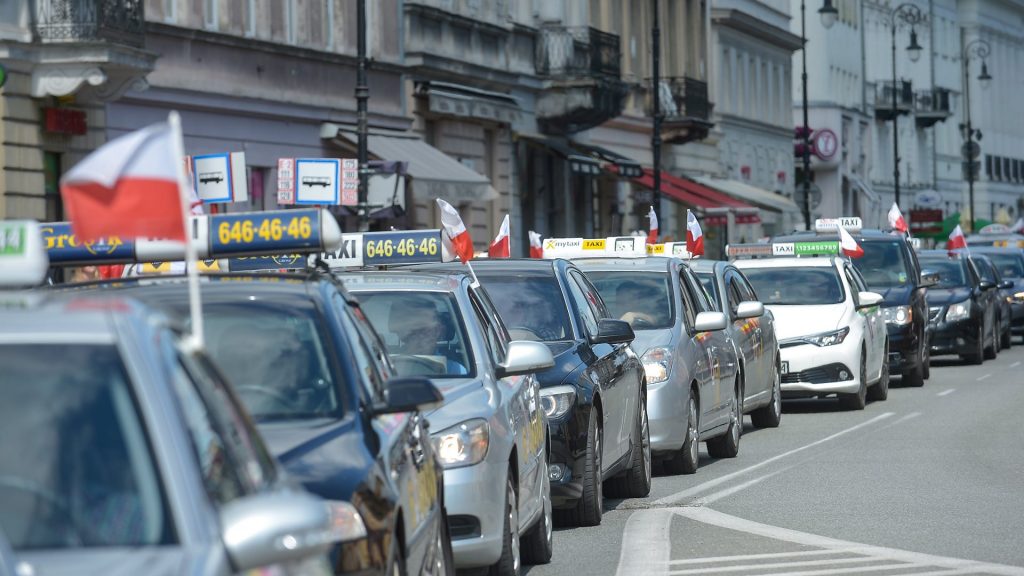 Although a taxi is generally safe, you will almost certainly pay a little more than you should. Because of this, we always advise using ride-sharing services in Wroclaw. They are affordable and practical, and there is nearly little chance of being duped. In most cases, you won't have to wait more than five minutes to be picked up.
Most individuals in Wroclaw currently use one of three ridesharing services:
Bolt – The prices are often a little lower than Uber, and they also appear to have more drivers available; therefore, we encourage these. Promotions that are automatically applied are also frequently seen in the app.
Uber – The typical ridesharing option is the second alternative in Wroclaw and offers good service, although the prices might double during rush hours. Then, it is usually advisable to confirm if a Bolt is still accessible.
Free Now – A normal taxi and a less-priced ridesharing service ("Lite") are available for ordering. The newest and priciest application is this one. We often had to wait between 10 and 15 minutes for the driver to show up.
WRM CITYBIKES
The city bike system is one of our favourite ways to travel in Wroclaw using the public transportation system. The bike is a good option to stay active and get to your destination quicker because practically everything in Wroclaw's central district is within walking distance. The rental and return area for city bikes in Wroclaw is incredibly large, which is in their favour. It is possible to return to the city bike practically everywhere, and even the most isolated areas are connected. Furthermore, the initial 20 minutes are always free!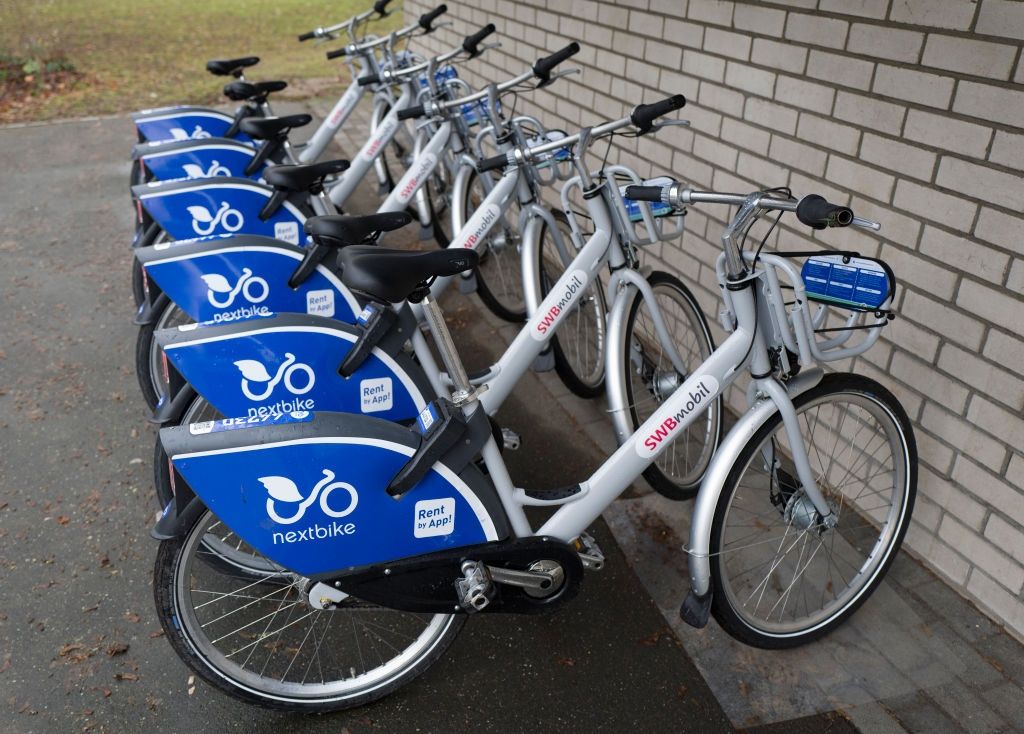 Another crucial detail is that you do not need to register again if you already have a city bike account from another country, such as nextbike.
Find more information and sign up at their official homepage here.
ELECTRONIC SCOOTER
In Wroclaw, there are just two viewpoints on electric scooters or "hulajnogi" in Polish. Either you adore them or you abhor them!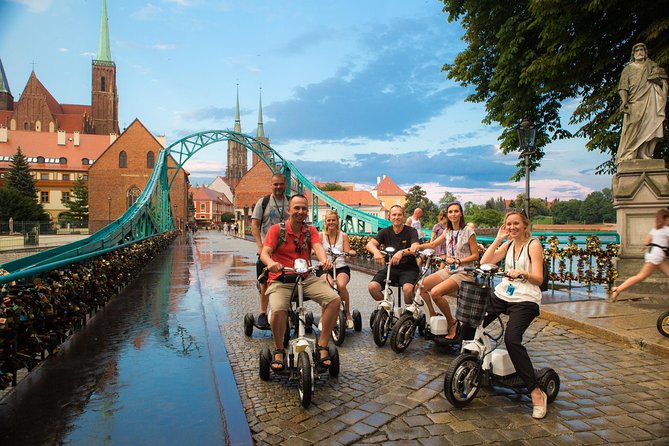 On the one hand, they are praised for adding value and sustainability to public transportation. However, the reality reveals that most people utilize them instead of walking, adding to traffic. We'll let you reach your conclusion.
Lime's green scooters, which arrived initially in Wroclaw, are still around! They will charge you 3,5 PLN to unlock, which includes the first 3 minutes, and 0.69 PLN per minute after that. Bolt scooters are also available and cost 0.50 PLN per minute with no unlocking fee.
RENTAL CAR
Of course, if you rent a car in Wroclaw, you can do it through a large company like Sixt. However, we have a particular suggestion for you. We had the best experience in Poland with MietwagenCheck/DriveBoo and their comparison tool.
No need to worry; it is also available in English. However, multiple companies are linked, and we could find automobiles from Wroclaw airport for as little as 5,99 EUR per day. So if you want a cheap car rental in Wroclaw, this is the one!
WALKING
Walking is always the finest alternative if you are not in a hurry. Why? Because you'll see many things along the road and get to know Wroclaw like a local. You also help the environment, encourage an active lifestyle for yourself, and ensure that your children grow up in a better world.
WHAT TO DO IN WROCLAW
Do you want to know the top things to do in Wroclaw? We share the greatest sightseeing sites in Wroclaw with you on our mono-thematic city blog.
This list of fantastic things to see in Wroclaw will help you not miss the city's landmarks and feel the atmosphere. We guarantee that if you go through all the points on the list, you will be blown away by the lovely and dynamic city of Wroclaw.
Are you ready for the best things to do in Wroclaw? Let's get started!
THE MARKET SQUARE (RYNEK)
The Market Square in Wroclaw is an excellent starting point for touring and one of the most important landmarks in the city. It is Poland's second-largest market square (after Krakow) and unquestionably one of the most attractive in Europe.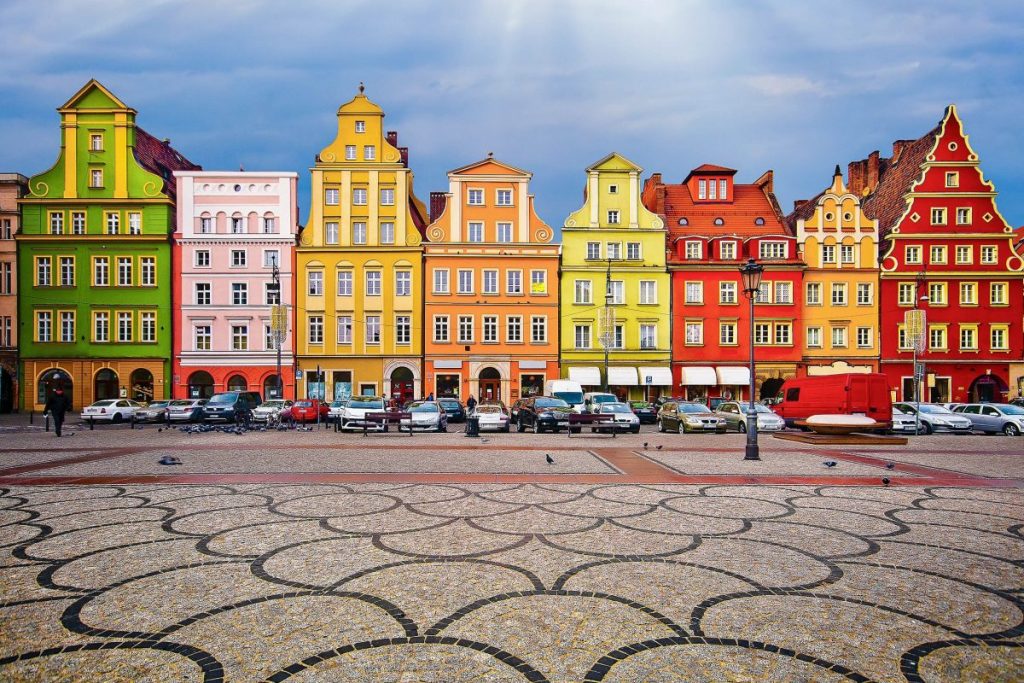 Wroclaw's Old Town Hall is the true jewel of the Market Square. Even though we have lived in Wroclaw for quite some time, we are continually astounded when we pass by that skyscraper. It was constructed in the 13th century (Gothic style), and its most notable feature is the east elevation.
THE PENITENT BRIDGE (Mostek Pokutnic)
The Penitent Bridge (Mostek Pokutnic) connects the towers of Mary Magdalene Church (Kościół Św. Marii Magdaleny). Although it is not the tallest viewpoint in Wroclaw (45 meters), the vista is spectacular. We recommend this location if you want to see Wroclaw from the top.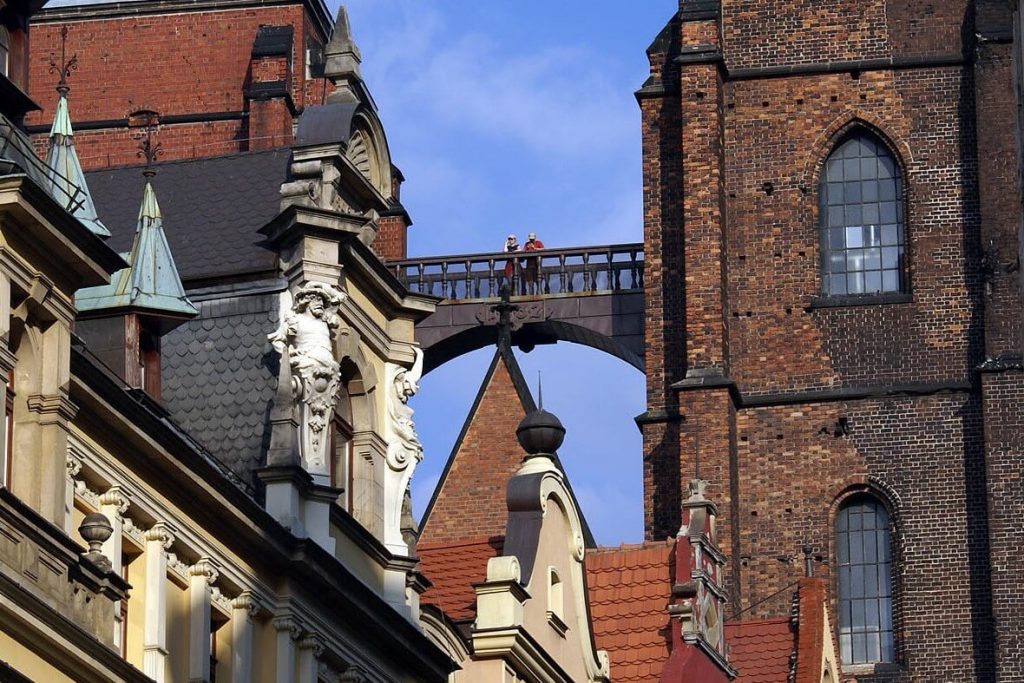 When you reach the top, try to identify all of Wroclaw's landmarks. If you want to see the city, visiting the Penitent Bridge during the day is a terrific option. However, an evening visit is also incredibly romantic. The city lights have a certain allure, then.
The bridge is available all year and is located at Szewska 10. Tickets range from 5 to 8 PLN, with children under 5 admitted for free. Unfortunately, there are no accessible facilities at the Penitent Bridge.
CATHEDRAL ISLAND (Ostrów Tumski)
This is Wroclaw's oldest and, according to many, most beautiful district. The first settlement's ruins date from the 10th century. Since that time, Cathedral Island has been linked to the Church. That is why there are so many gorgeous religious structures.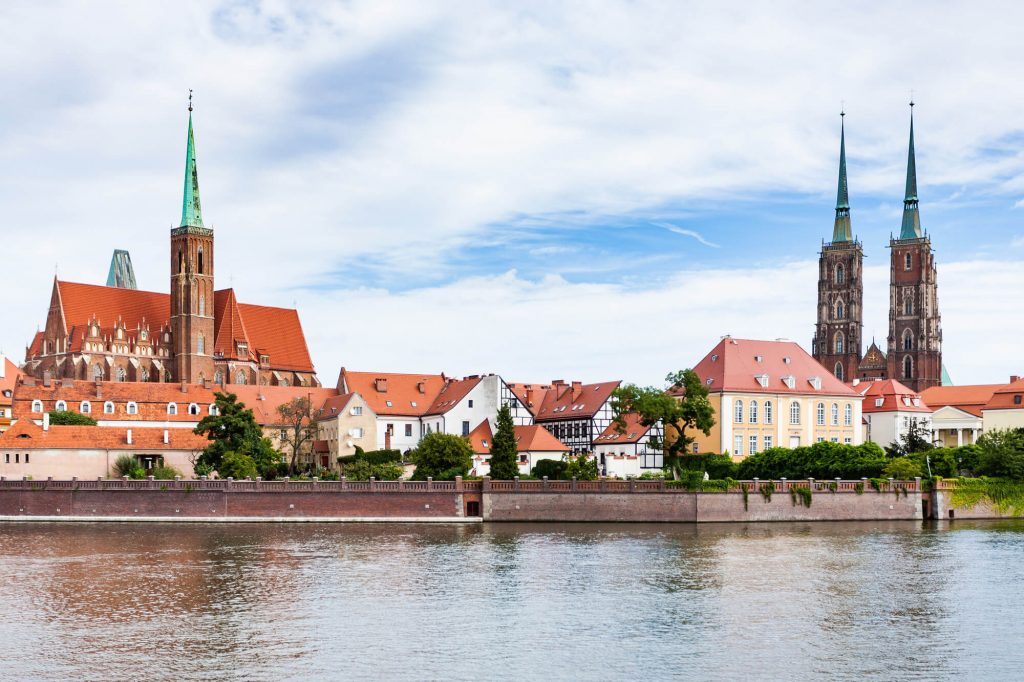 When visiting the area, you must also see the Tumski Bridge (Most Tumski), also known as the lovers' bridge.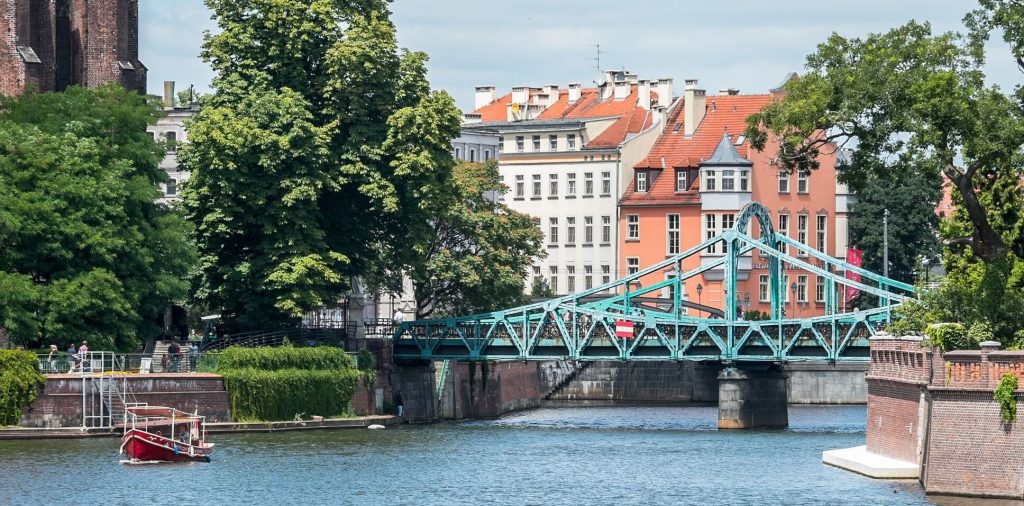 SŁODOWA ISLAND IN SUMMER
When visiting Słodowa Island (Wyspa Słodowa) in the summer, having a beer is the greatest way to experience city life. As you are surely aware, drinking in public is illegal in Poland. Słodowa Island is the only spot in Wroclaw where you can drink.
When the weather improves (about late April), many flocks to enjoy the sun, visit their friends, and drink.
THE CHRISTMAS MARKET IN WINTER
The Christmas Market (Jarmark Świąteczny) is one of the main reasons why people visit Wroclaw in December and is undoubtedly one of the best things to do in Wroclaw during the colder months.

It's no wonder, given that Wroclaw's Christmas Market is regarded as one of the most beautiful in Europe.
It begins in late November and continues until the end of December. Wroclaw's Market Square is packed with food and craft stalls.
The Christmas Market is also an excellent place to try or buy Polish products. And don't forget to sip some hot wine.
THE ODRA RIVER AND BRIDGES OF WROCLAW
Wroclaw is known as the Venice of the North (or East) because it is surrounded by water. Wroclaw and its four tributaries are located on the Oder River (Bystrzyca, Oława, Ślęza, and Widawa). This is the sixth largest city in Europe, with over 20 islands and 130 bridges!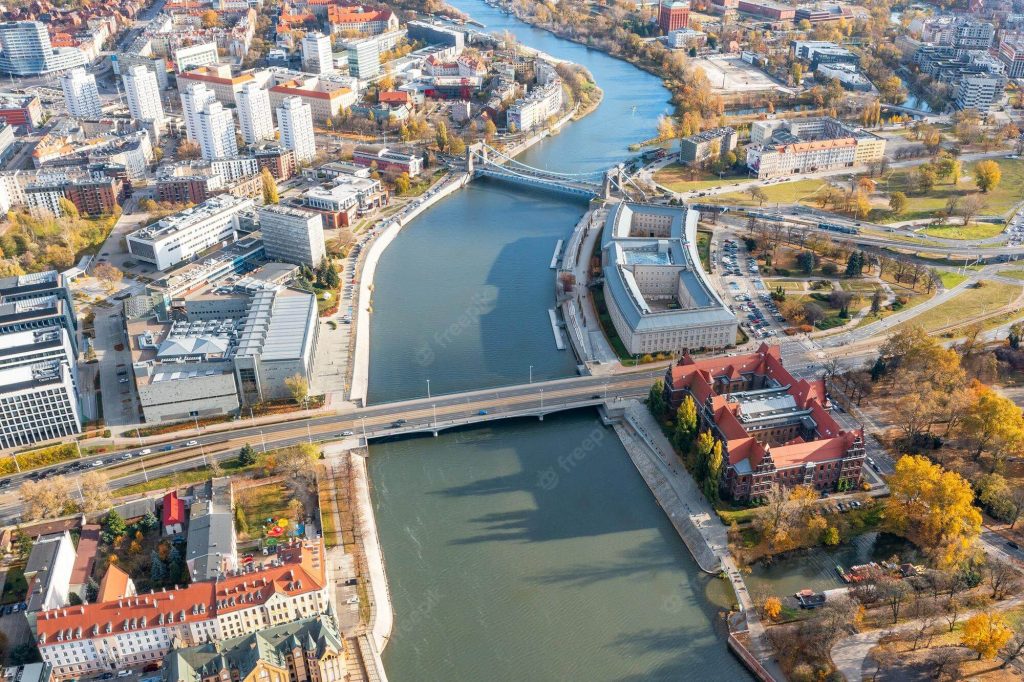 The fact that there is water around makes Wroclaw highly appealing, but it also offers obstacles. The city has been flooded numerous times, with the worst occurring in 1997.
It was a notable period in Wroclaw's history, and signs indicating how high the water was at the time may still be found.
RACLAWICE PANORAMA
Wroclaw has several fantastic museums with incredible collections, but if you visit one painting, make it the Raclawice Panorama at Jana Ewangelisty Purkyniego 11.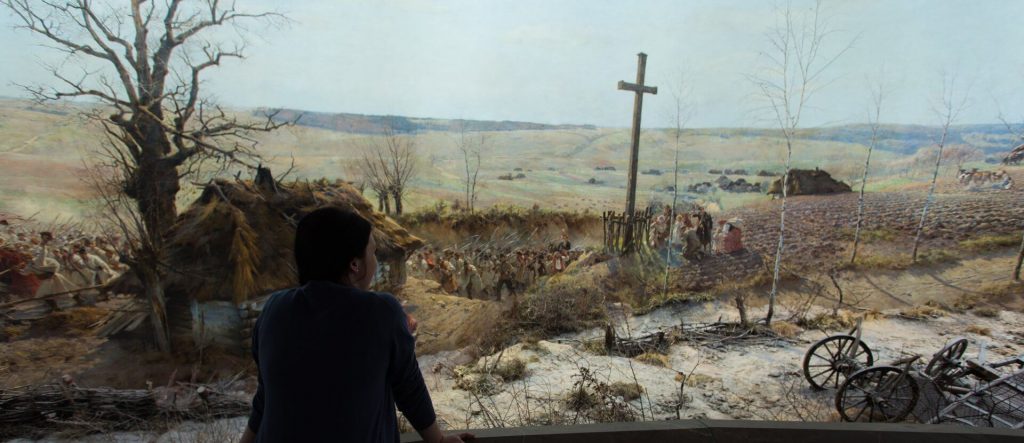 The Battle of Raclawice is shown in this cycloramic painting. It makes you feel like you're in the middle of real combat.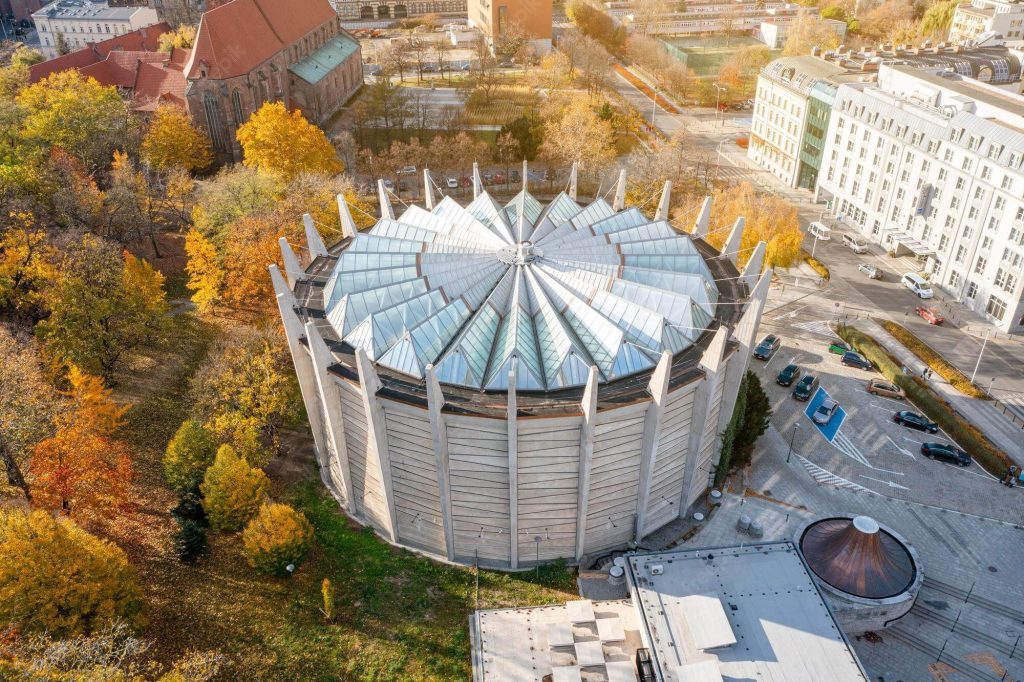 Because the museum is quite popular, we recommend getting your tickets in advance.
LITTLE DWARFS IN WROCLAW
The dwarf hunt in Wroclaw is undoubtedly one of the most popular activities for visitors worldwide. But how did it all begin? How can these little dwarfs have nearly taken over the city?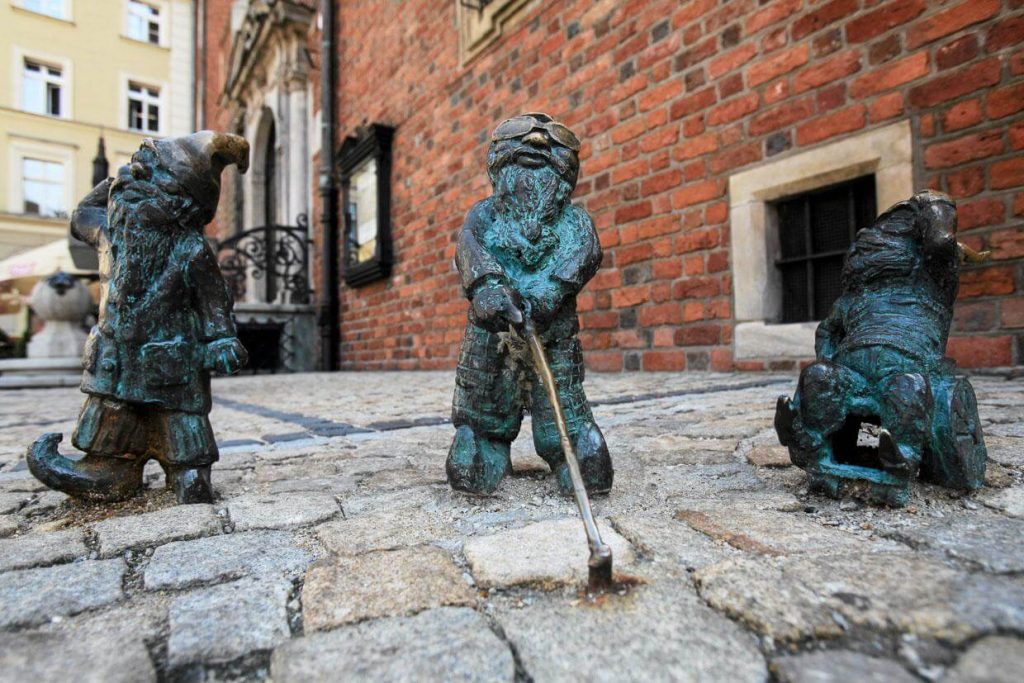 It all started with a demonstration in the 1980s. The so-called "orange alternative" was a movement born of dissatisfaction with the communist system. The current dwarf population can only be calculated. According to some sources, the little bronze figurines now number over 500.
The international dwarf festival takes place in Wroclaw every autumn, generally in September, with a major procession, a dwarf village, and many other events – the year's highlight for many families and visitors.
BEST RESTAURANTS IN WROCLAW
Bursting with fantastic restaurants, Wroclaw has a lot to offer to diners. Which one would you pick?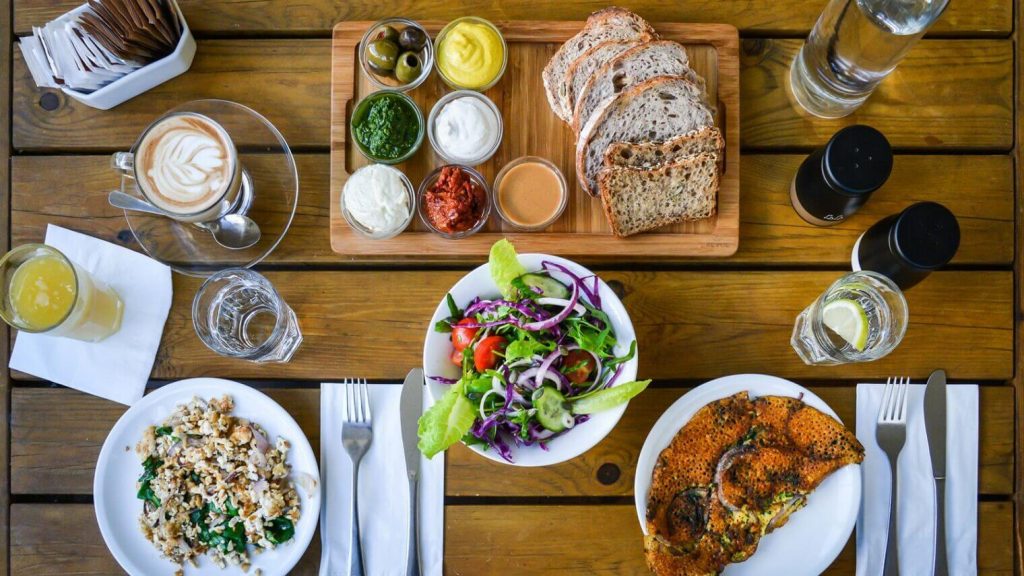 Located on the last floor of the Monopol Hotel, Acquario is an upscale restaurant with a stylish interior, an open kitchen and fantastic views of the city panorama. It offers a concise menu with a special flair for seafood and innovative tasting menus with several sophisticated and well-seasoned dishes to choose from.
OK Wine Bar
Acquario is an expensive restaurant on the last level of the Monopol Hotel with modern décor, an open kitchen, and magnificent views of the metropolitan panorama. It has a short menu focusing on seafood and unique tasting menus with a variety of refined and well-seasoned meals to pick from.
Food Art Gallery is a sophisticated fusion of an upscale restaurant and a modern art gallery with a refined décor. It delivers classic Polish food with a modern twist, made with locally sourced organic ingredients.
Wroclaw's first riverboat restaurant is located on the river near Ostrow Tumski. The menu features an innovative blend of local and Mediterranean seasonal food and a varied breakfast buffet.
Aquarelle, the Radisson Hotel's main restaurant, is elegant and sophisticated, with a seasonal courtyard terrace. It serves everything from veal tenderloin to seafood, spaghetti, and children's dishes.
Pod Papugami
Pod Papugami, inspired by vintage movies, serves lunch and a la carte menus with a range of meat, fish, and pasta.
Bernard Restaurant & Pub, named after the Czech beer of the same name, serves a wide range of Czech, European, and regional delicacies, such as burgers, steak, and fish dishes, in a sophisticated setting.
This elegant restaurant, located in the Boutique Brajt Hotel, serves a variety of traditional Polish foods in a beautiful veranda-like setting. Try the traditional Polish soup, roast duck, pork chops, or beef tartare; all served with traditional Polish side dishes.
NIGHTLIFE IN WROCLAW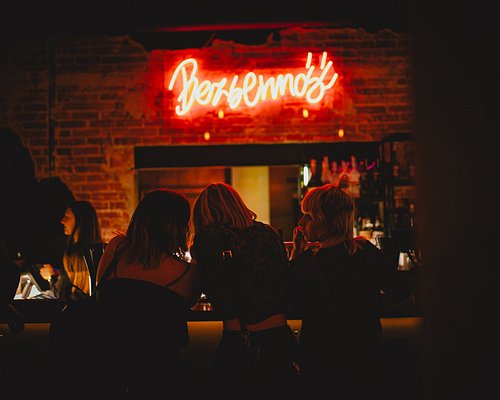 Wroclaw has exciting nightlife. This post about the top bars in Wroclaw will expose you to the greatest spots to start your nightlife.
You may be aware that, depending on the source, students account for approximately 20-30% of the population of Wroclaw. That being said, there are lots of amazing places to party in Wroclaw practically every day of the week.
There will be hidden cocktail bars, charming spots with candlelight, a former prison, a street full of pubs beneath train tracks, and much more in this article about the greatest bars and nightlife in Wroclaw. We hope you're excited to party in Wroclaw right now!
Mleczarnia
Mleczarnia is one of our favourite places in Wroclaw, and here's why. It is the ideal location at any time of day! Whether you're searching for breakfast in the morning, a coffee in the afternoon, a beer in the evening, or beverages in the middle of the night, we've got you covered.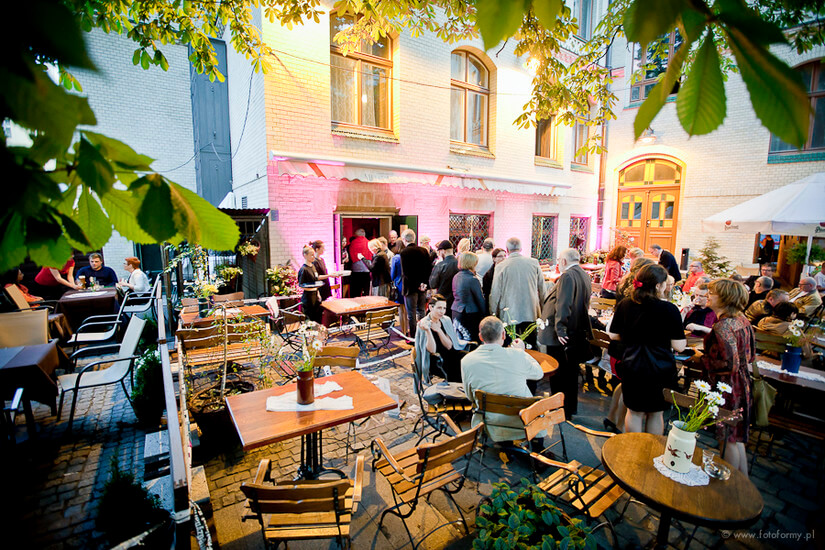 Mleczarnia at Pawa Wodkowica 5, in the heart of the four denomination district, offers comfortable candlelight (or a magnificent outdoor space). There are also dozens of other wonderful restaurants and pubs, making it the ideal place to start or end the night.
Przedwojenna (Prewar)
If you're searching for a pub where the beer is reasonably priced, and the environment is truly local, don't miss Przedwojenna ("Prewar"). It reminds us of the prewar days because the decorating mostly comprises elegant shots.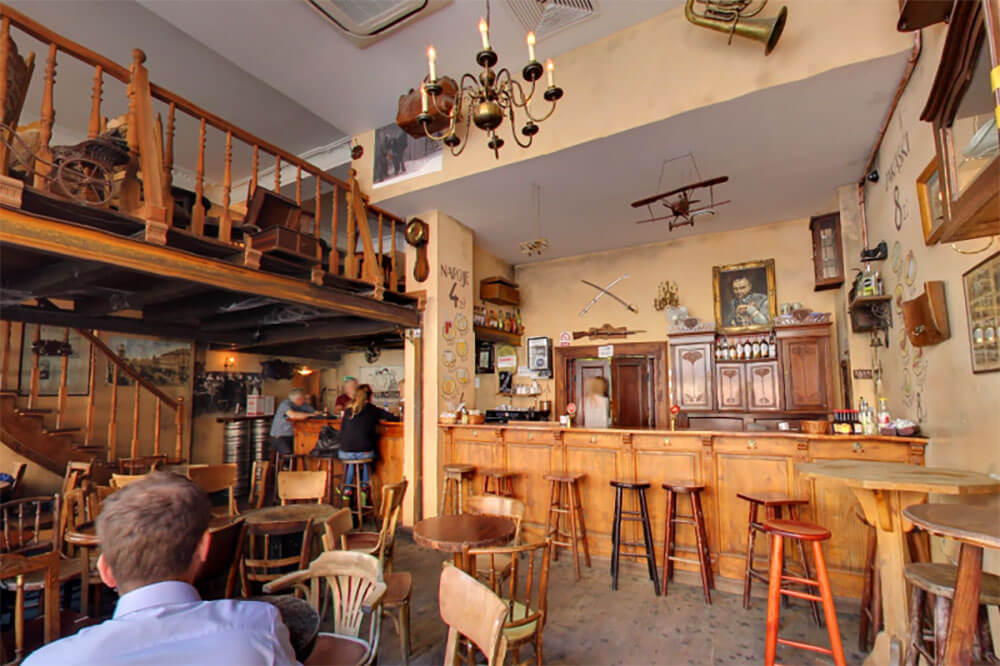 It becomes crowded on weekends due to its popularity; however, you can also enjoy a beverage outside on their patio in the summer. If you get hungry, you can try some traditional Polish dishes like Gzik (cottage cheese with potatoes) or Tartare (seasoned raw meat)
Szklarnia Cocktail Bar
Have you ever drunk in a greenhouse? Not yet, is it? Then this is a fantastic opportunity for you. Szklarnia translates to the greenhouse, and it is one.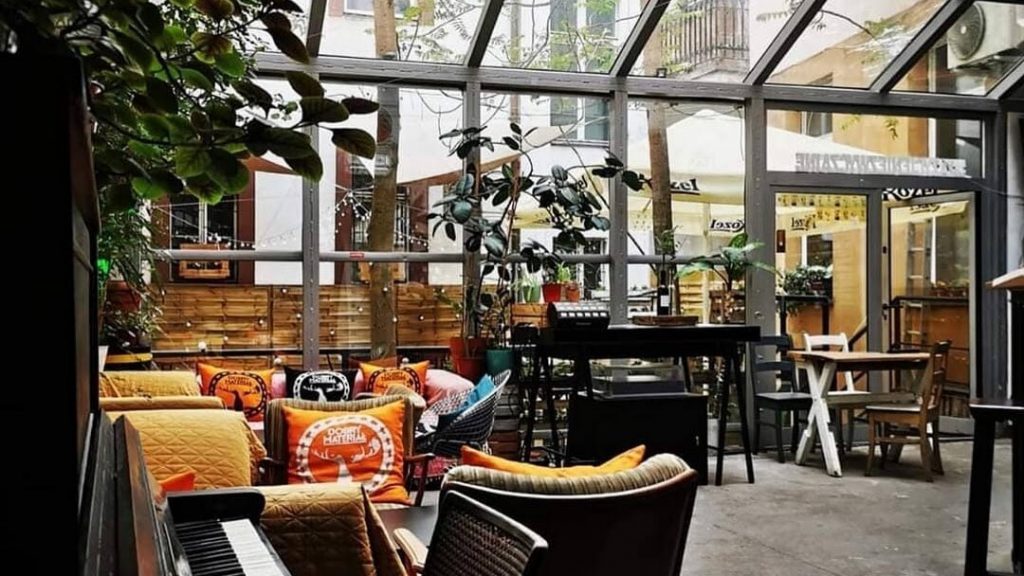 You can enjoy some fantastic cocktails here, but you can also enjoy a pint of beer in a hipster-ish setting with bicycles on the walls. On weekends, the volume of the music inside may not allow for many meaningful conversations, but it will certainly allow for a good time. The smooth electronic beats are fantastic. During the summer, you can enjoy a fantastic backyard outside where you can converse over a drink.
Bistro Narożnik
You may have heard of Wroclaw's Berlin-Kreuzberg area, also known as Nadodrze. This amazing eatery, "Bistro Narożnik", offered great vibes and was one of the first locations in Nadodrze where you could drink craft beer from the tap.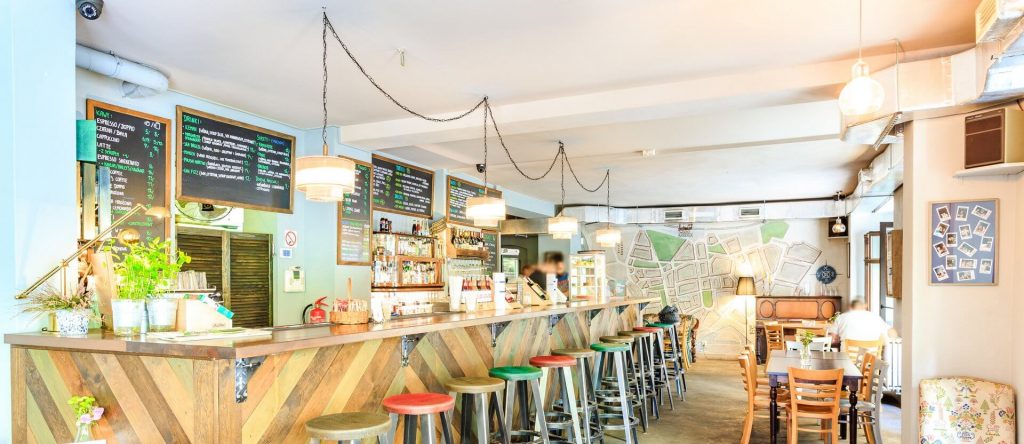 Narożnik translates to "at the corner," and you got it; that is exactly where it is. Normally, not many tourists get lost here, so if you're searching for an authentic local experience, here is the place to be.
Czeski Film
Meet this unique underground tavern, which is always packed with students. In Polish, the name Czeski Film has a specific connotation. It says as much as "I do not understand anything; this is like a movie from the Czech Republic to me". Perhaps this is how you will feel after a few too many beers.
WHERE TO STAY IN WROCLAW: HOTEL, HOSTEL, CAMPING AND APARTMENTS
Do you want to know where to stay in Wroclaw? We've chosen some of our favourite Wroclaw hotels and hostels for you!
We have four main categories for you to choose from. First, we will look at the most popular hotels in Wroclaw. Second, we'll look at low-budget options and explore multiple Wroclaw hostels. Finally, we'll look into Wroclaw apartments and camping choices.
The Best Hotels in Wroclaw
There are so many hotels in Wroclaw that it is difficult to choose one. This choice is based on our knowledge and feedback from friends and family who have stayed there. We hope these will be available on the dates you choose to visit Wroclaw.
We made certain that their locations were all quite central. All main tourist attractions are within walking distance, so you won't have to worry about that.
HP Park Plaza – The HP Park Plaza Wroclaw is located immediately in the middle of the city, near the entrance to the old town and the dynamic Nadodrze District. Even so, you enjoy a lovely view of the popular Słodowa Island right in front of the hotel. According to our friends, they have the comfiest beds they have ever slept in!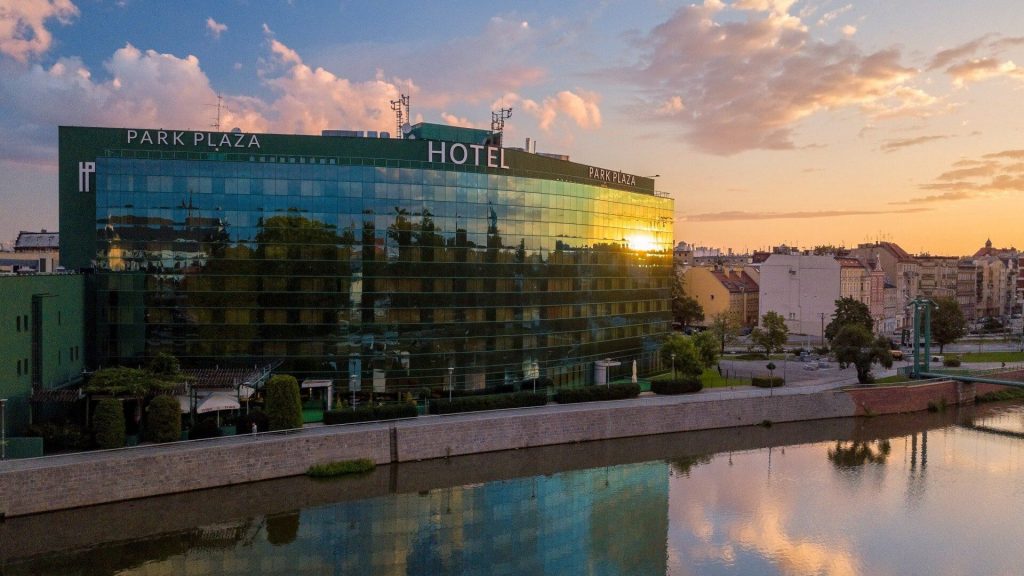 Monopol Hotel – The Monopol Hotel Wroclaw is undoubtedly the city's best and most elegant hotel. As one of Wroclaw's five-star hotels, it consistently receives the highest reviews.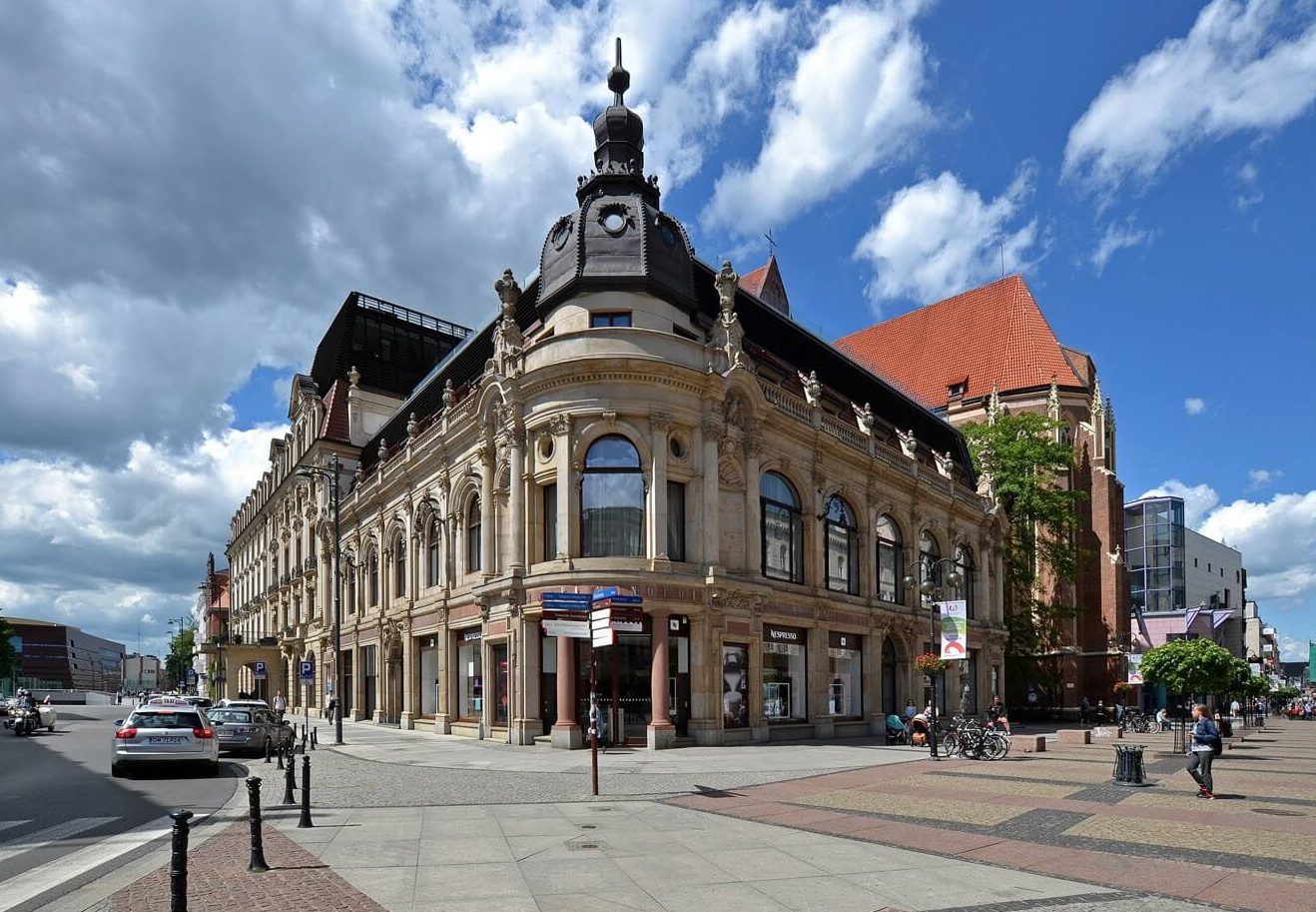 The structure has a long history reaching back to the nineteenth century and is one of Wroclaw's most impressive 25 buildings. Also, if you enjoy wellness, don't miss out on the Spa and rooftop bar!
The Bridge Hotel – The Bridge Hotel in Wroclaw, which opened recently, is the first modern and elegant hotel directly located on Cathedral Island, where Wroclaw was created.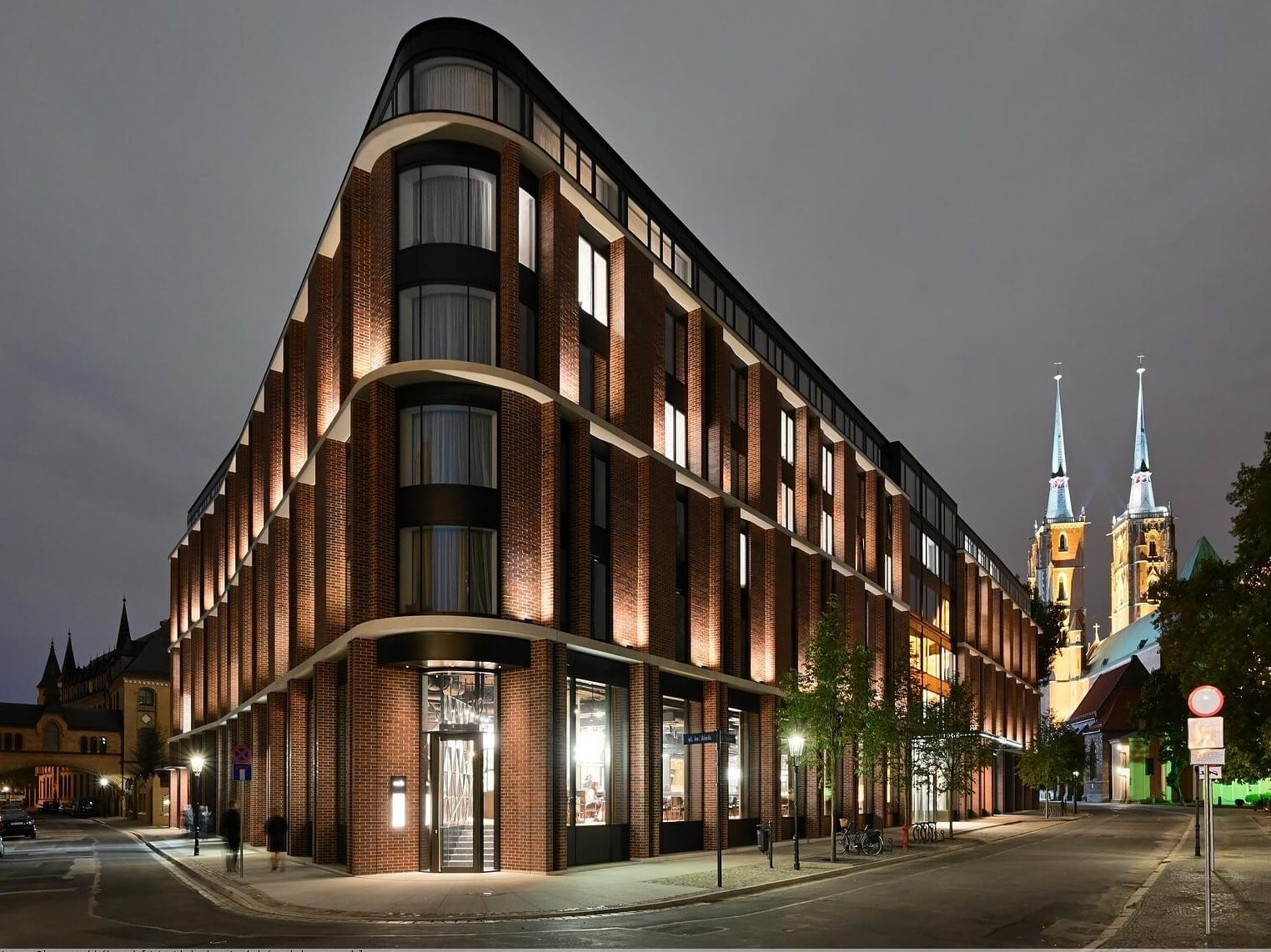 The setting is convenient, lovely, romantic, and peaceful! Perfect for couples wishing for a good time away from the loud party areas. It's a good place to relax but only a few minutes from the city center.
The Best Hostels in Wroclaw
There's no need to be concerned if you can't afford to stay at those nice hotels. Wroclaw also has many great hostels where you may meet other travellers.
Likewise, to offer a simple and good pre-selection for you, we will concentrate on the three best hostels in Wroclaw.
The HART is, as the name suggests, a hostel and an art gallery. This hostel is an example of the vivid art in the Nadodrze region, especially during selected alternative free walking tours. Every room is unique in its design. We especially like the one where the walls sparkle in different colors depending on the light. Rooms begin at around 80 PLN per night.
Like the HART hostel, this hostel is located in the heart of the Nadodrze district. The city center is only ten minutes distant on foot. Cooking classes, bar crawls, and other social activities are frequently held here. It is worth noting that the hostel is family owned and maintained, making it very personal. Rooms begin at around 90 PLN per night.
The Mleczarnia Hostel is run by one of Wroclaw's top bars. We haven't stayed here ourselves, but we've heard great things about it. The position is in the heart of the four denomination district, making it ideal for exploring Wroclaw's nightlife and the city center. Rooms begin at around 40 PLN per night.
If you are travelling alone and looking for less expensive lodging choices, hostels may be a suitable option in Wroclaw.
The Best Apartments in Wroclaw
Do you wish to stay in luxurious loft accommodations? Perhaps with a view of the Odra River or straight into the heart of Wroclaw's historic town? Then a vacation apartment can be a good option for you. Originally, the concept was that people would rent out their flats or even just a room when they were abroad.
This concept has now grown into a large business, with many apartments in Wroclaw becoming full-time apartments for short-term rentals.
Camping in Wroclaw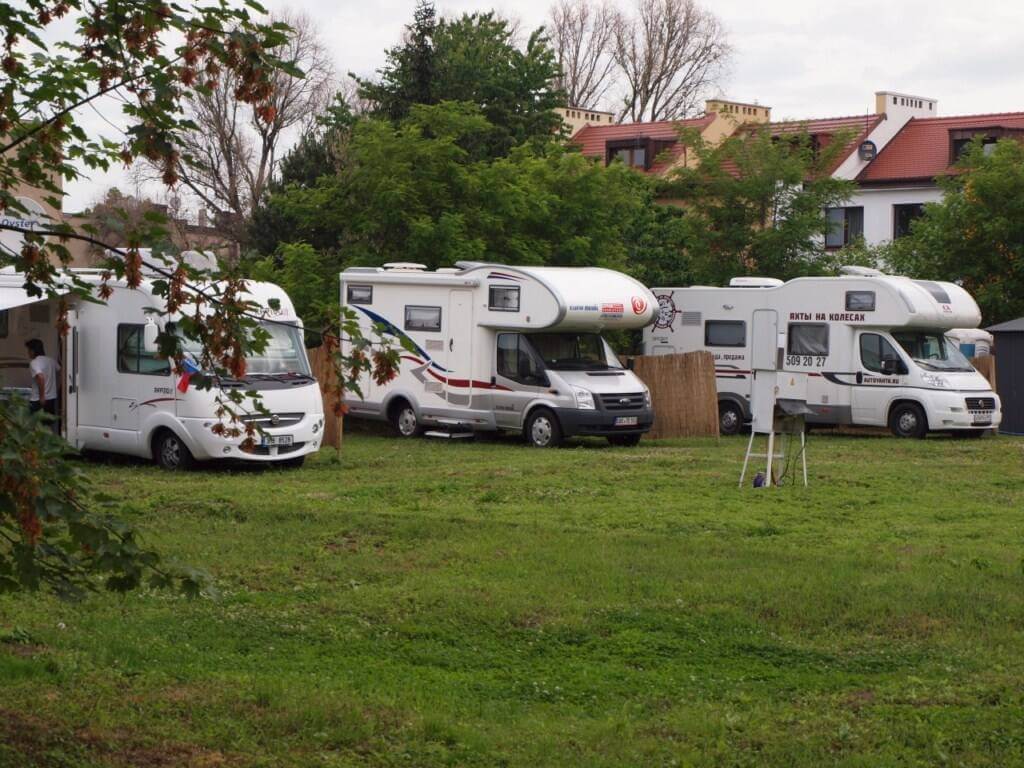 Why limit yourself to traditional lodging options? Maybe you have a camper that you wish to use whilst visiting Wroclaw, or maybe you want to be closer to nature by camping?
There is only one campsite in the city, which appears to be a little older, and the web reviews are not favourable. We propose you check out Camp4u, which is around 15 kilometers outside Wroclaw. Still, we went canoeing in that area once and ended up at the Blue Lagoon, a beautiful lake in Siechnice.
Great AirBnB Accommodations in Wroclaw
You need a solid option for a hotel in Wroclaw. Check out the Airbnb apartments right now.
Even in truly spectacular places, the average nightly rate is roughly 170-220 PLN. Of course, the price is per night, not per person… AirBnBs can sometimes be found for as little as 130 PLN per night; however, this depends on the dates you visit Wroclaw.
WROCLAW CITY MAP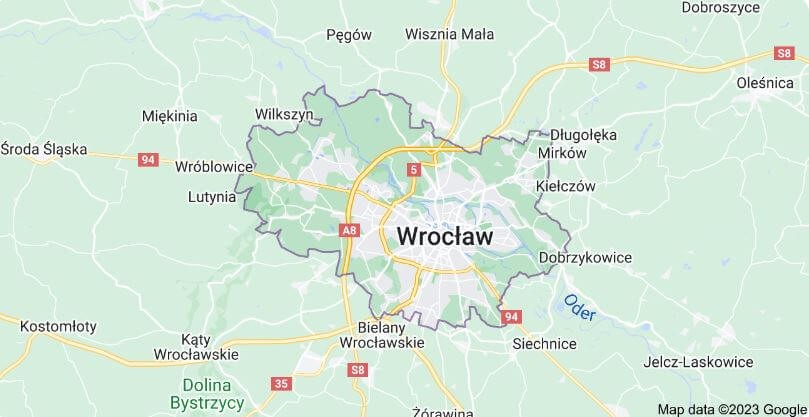 WROCLAW TOURIST CARD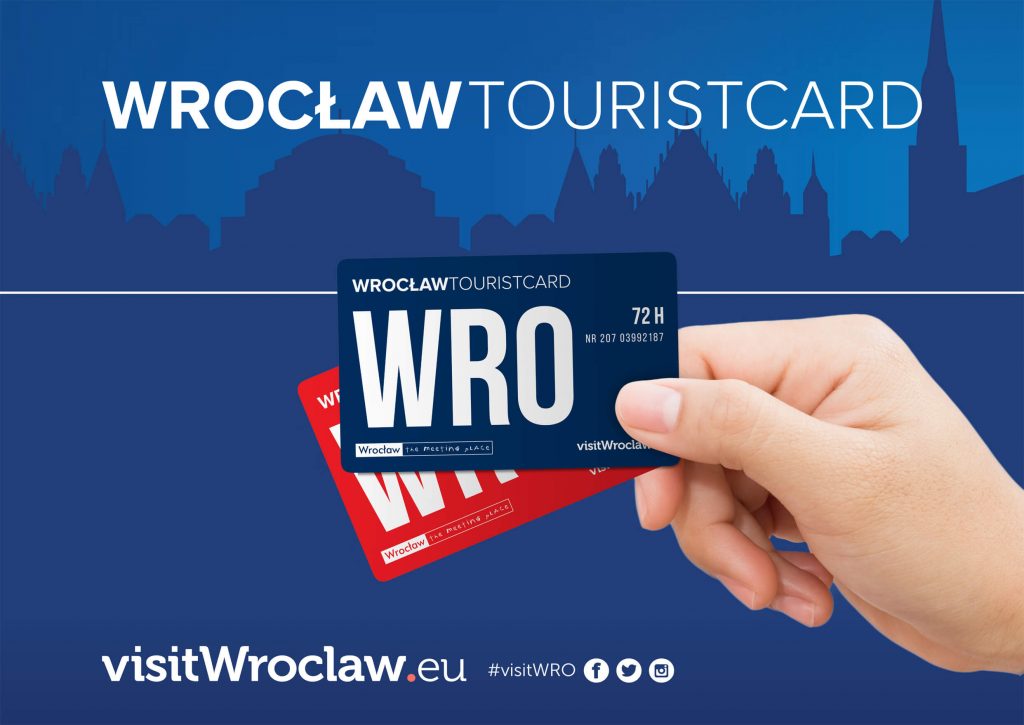 Included in the Card;
            Access to cultural institutions and entertainment venues – The Wrocław Tourist Card allows you to explore Wrocław and have fun for less money. Explore Wrocław and use your card points to visit the city's highlights.
            Transport services – With the Wrocław Tourist Card, you can rent a car, a melex buggy, or hire a cab for less. Adjust the deal to the expiration date of your Tourist Card.
            Discounts at restaurants and hotels – Do you enjoy trying new foods and visiting new places? The Wrocław Tourist Card provides savings at renowned restaurants and hotels in Wrocław.
48 Hour Card
Are you spending two days in Wrocław? This is the card for you. With a 48-hour card, you can see the highlights of Wrocław for less. You have the opportunity to save up to 40 PLN!
72 Hour Card
A 72-hour card is ideal for those who intend to remain for an extended period. You will have more time to discover Wrocław and have fun with an extended expiry date. This also means extra points on your card and up to 60 PLN savings!
PARKING IN THE WROCLAW CITY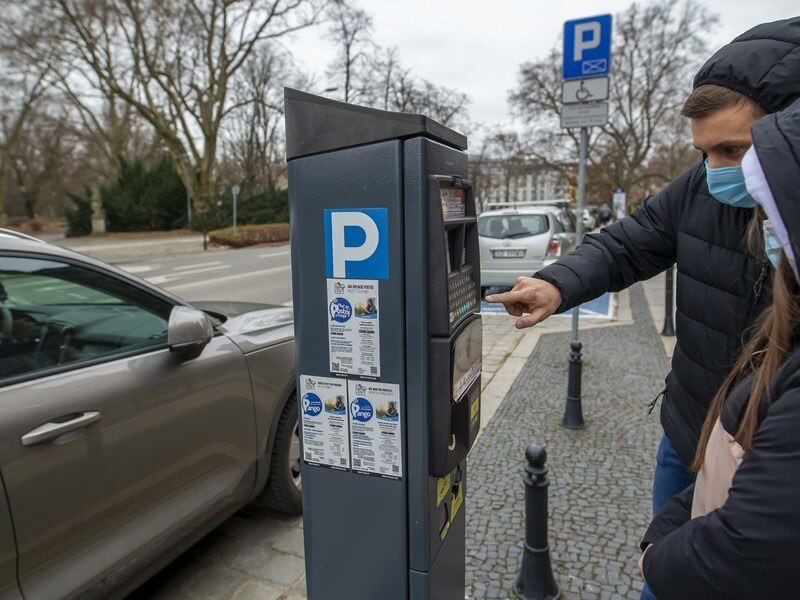 Parking in the metered parking zone requires payment at the parking meters. You can pay with cash, credit cards, a mobile phone, or a URBANCARD. Alert: Parking meters do not provide change.
Following payment with coins or the URBANCARD, the parking meter will print a confirmation for the driver – a parking ticket to be displayed behind the vehicle's windscreen for inspection.
BACKPACKING WROCLAW SUGGESTED BUDGET
You can use the chart below to estimate how much you should budget each day based on your travel style. Remember that these are daily averages; some days, you will spend more, while on others, you will spend less (you might spend less every day). We only want to give you a rough idea of creating a budget. Prices are in PLN.
| | | | | | |
| --- | --- | --- | --- | --- | --- |
|   | Accommodation | Food | Transportation | Attraction | Average Daily Cost |
| Backpacker | 90 | 40 | 15 | 30 | 175 |
| Mid-Range | 150 | 100 | 30 | 50 | 330 |
| Luxury | 200 | 225 | 100 | 75 | 600 |
We truly hope we can inspire you for your forthcoming vacation to Wroclaw!
FAQ
Is Wroclaw more Polish or German?
Wroclaw (Czech: Vratislav; German: Breslau) has long been the most populous and culturally significant city in Silesia, and it is now the capital of Poland's Lower Silesian Voivodeship.
What is Wroclaw known for?
Wroclaw is Poland's fourth largest city, recognized for its beauty, energetic spirit, universities, and vibrant Market Square.
What language is spoken in Wroclaw?
The official language of the United States is English, and the language of the United States is spoken in English by the citizens of the United States.
Is Polish the same as Lithuanian?
There are few parallels between Lithuanian and Polish regarding the most common vocabulary words. Lithuanian is one of Europe's most conservative languages. Linguists believe that Lithuanian is the only language that has retained the majority of its Proto-Indo-European traits.
Do people speak English in Wroclaw?
Wroclaw is the capital of Poland's Lower Silesia region and is frequently ranked as one of the most livable cities in Europe. Although most young people speak English, older individuals may not understand you if you talk in English to them.
How many days are enough for Wroclaw?
Wroclaw is a fantastic city with an abundance of things to do! Two days should be enough time to visit this vibrant city. If you have more days, slow down, locate secret nooks and corners, and appreciate why this city is so simple to fall in love with.
Is Wroclaw close to Krakow?
Krakow and Wroclaw are 235 kilometers apart (146 miles). The driving distance between Krakow and Wroclaw is 271 kilometers (168 miles).
Is Wroclaw, Poland, worth visiting?
Yes! And if you have around two days on your plan, I believe it is worthwhile to spend them in Wroclaw. One day in Wroclaw is also sufficient to learn about the city's highlights; however, it would be less. Wroclaw is worth visiting on your vacation to Poland, no matter how many days you have.
Is Wroclaw a cheap city?
Sure, Wroclaw has a busy nightlife, and again, when compared to other EU countries, Wroclaw's price level is comparatively low. We have several examples for you; however, keep in mind that the meals do not include beverages: 1 cheap meal at Milkbar costs between 15-20 PLN. 1 regular restaurant meal costs 35-40 PLN.