Valencia, Spain: A Foodie's Paradise in the Mediterranean
It's also the capital of the same-named province. About 1.6 million people live in the larger metropolitan area, which includes cities and towns close to each other. It is a very important city in the Mediterranean area. The city's port is the busiest container in the Mediterranean and the fifth busiest in Europe. The Globalization and World Cities Research Network has ranked the city as a Gamma Global City. In November 2016, UNESCO named several places in Valencia to be part of the Intangible Cultural Heritage list.
VALENCIA HISTORY
AD Valencia was founded as a Roman colony in 138 BC. Islamic rule and cultures emerged in the 8th century by introducing new irrigation systems and crops. In 1238 the Aragonese Christian invasion took place, so the city became the capital of the Kingdom of Valencia. In the 15th century, the city's population flourished; by the end of the century, it had become one of the largest European cities. Business went downhill when the Moriscos were kicked out of the city in 1609. In the 18th century, it was a major place for making silk. During the Spanish Civil War, which happened from 1936 to 1937, the city was the place where the Spanish government happened to be.

HOW TO GET TO VALENCIA
You can get to Valencia by air, land, or sea. It has tourist connections to many of the most important cities in Spain and Europe. The airport is 8 km from the center of Valencia and has flights to popular places in the U.S. and other countries. There are two main train stations in the city: Estacion del Norte, which runs local trains, and Joaquin Sorolla, which has AVE high-speed trains to Madrid, Cuenca, Seville, and Cordoba. Long-distance trains ALVIA and EUROMED also leave from Joaquin Sorolla, connecting to cities like Barcelona. From the Port of Valencia, you can get to both the Balearic Islands and Italy. The city has a modern car network that makes it easy to get there by car from any city on the mainland.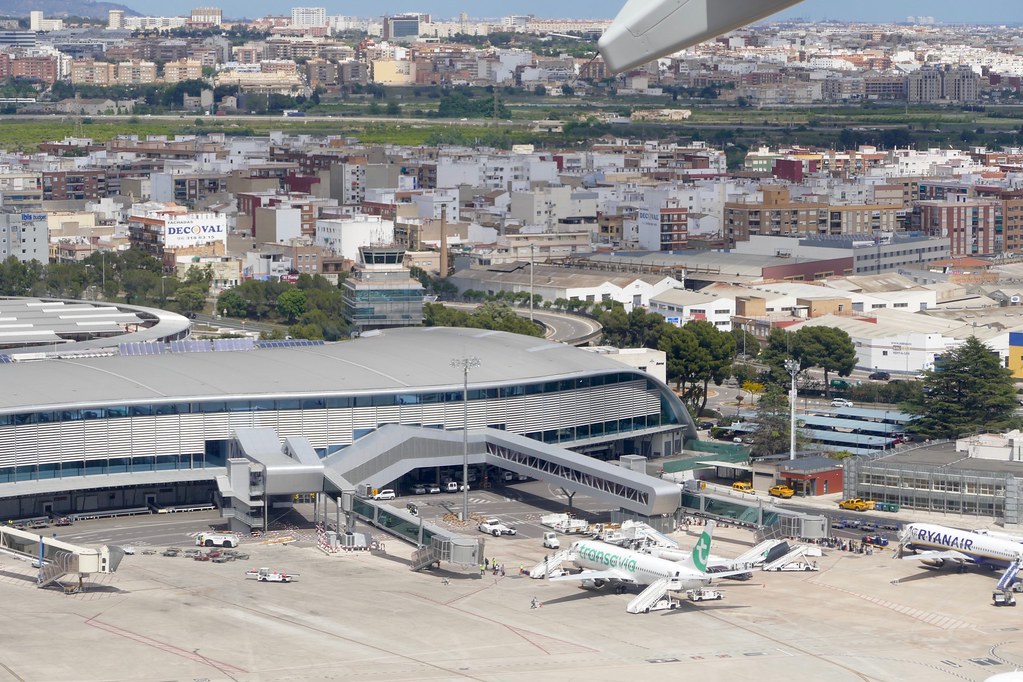 VALENCIA WEATHER
Valencia has a climate that is called "Mediterranean." With warm, dry winters and mild winters. Autumn is when it rains the most. It has an average annual temperature of 18.3 °C (64.9 °F), with daytime temperatures of 22.8 °C (73.0 °F) and nighttime temperatures of 13.8 °C (56.8 °F). In January, which is the coldest month, the daytime high temperature is usually between 14 and 20 °C (57 and 68 °F), and the nighttime low temperature is generally between 5 and 10 °C (41 and 50 °F). During the hottest months, July and August, the highest daytime temperature is usually between 28 and 32 °C (82 and 90 °F), and the lowest nighttime temperature is between 21 and 23 °C (70 and 73 °F). The coldest months are December, January, and February.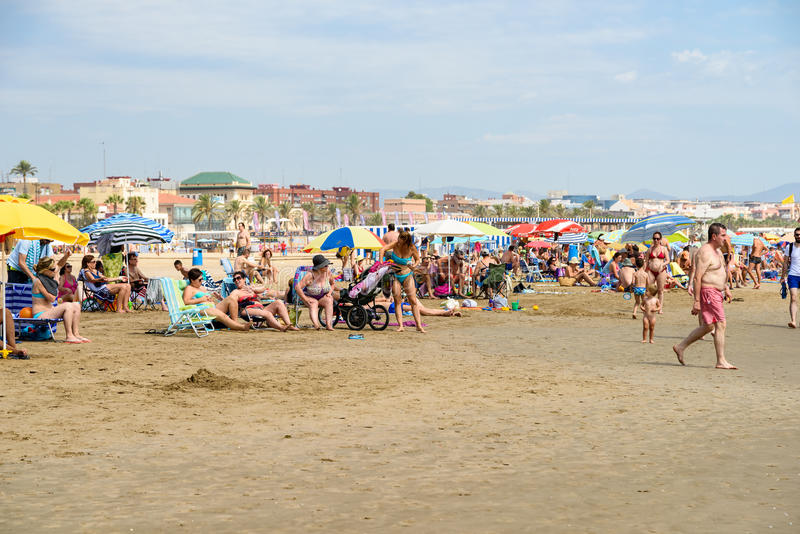 TOP SIGHTS IN VALENCIA
Valencia L'Oceanografic
On the dry riverbed of the Turia, southeast of the center of Valencia, Spain, there is an Oceanarium called L'Oceanografic. This is a place where different marine habitats are shown. It is a part of the Ciutat de Les Arts I de Les Ciencies, a cultural center. On February 14, 2003, it opened to the public.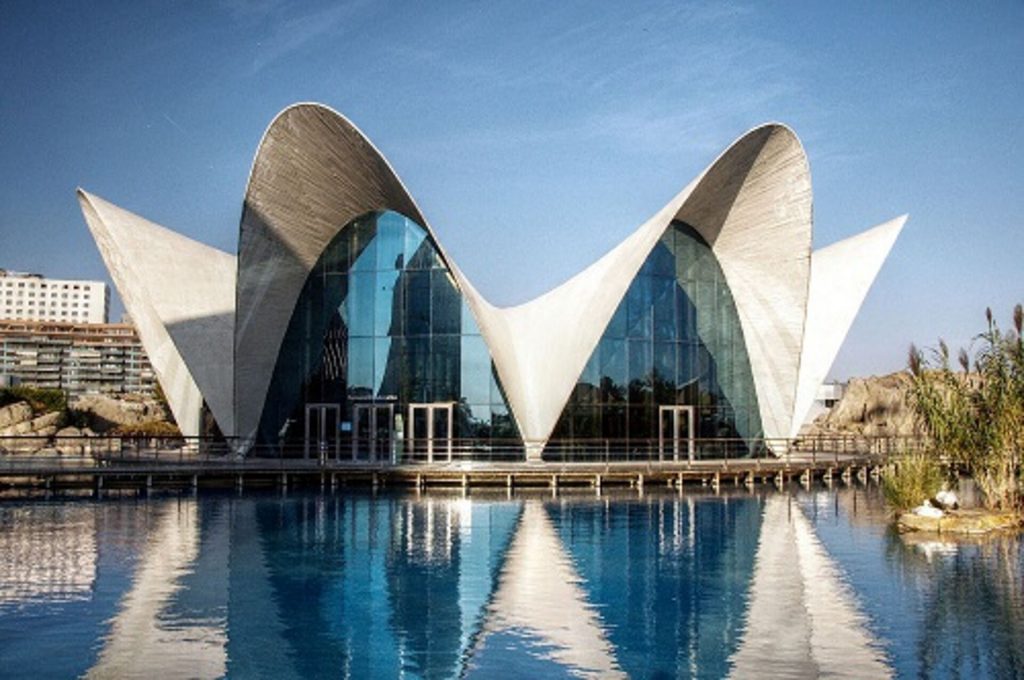 Ciudad de las Artes y las Ciencias
The City of Arts and Sciences is a complex of architectural and cultural buildings in the Spanish city of Valencia. It is one of the 12 treasures of Spain and the most important place for tourists to visit in the city of Valencia today. The Palau de Les Arts Reina Sofa, the last big building in the City of Arts and Sciences, opened on Valencian Community Day, October 9, 2005.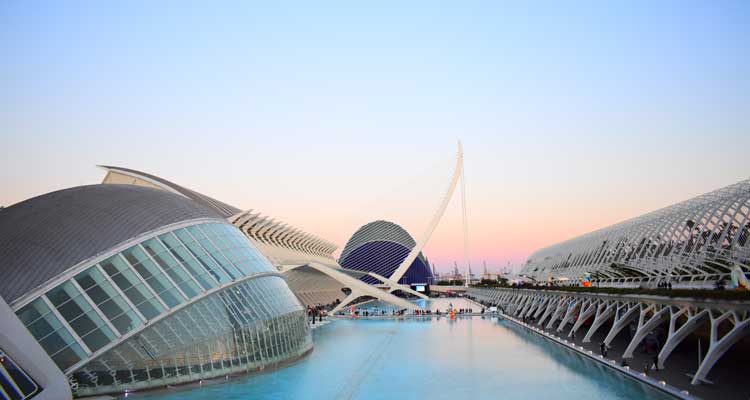 The Central Market of Valencia
Mercado Central, also called Mercat Central, is a public market in central Valencia, Spain. It is next to the Llotja de la Seda and the church of the Juanes. It is one of the most important pieces of Art Nouveau in Valencia.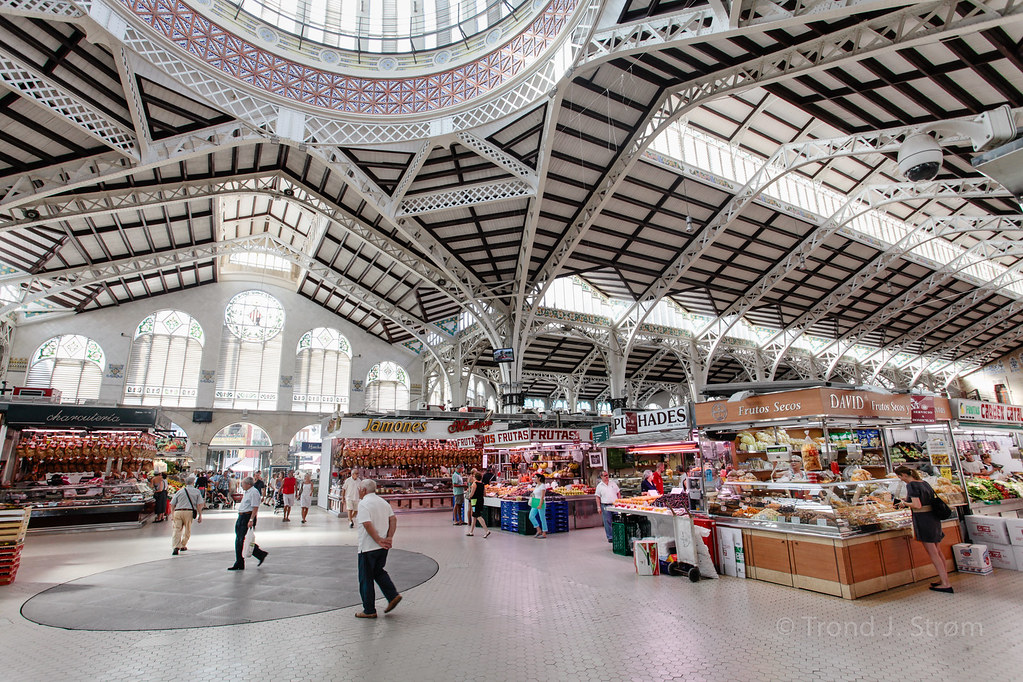 Valencia Cathedral
The cathedral in Valencia, Spain, is a Roman Catholic Church. It was built where there used to be a Visigothic cathedral that the Moors turned into a mosque. The cathedral is mostly built in the Valencian Gothic style, but it also has Romanesque, French Gothic, Renaissance, Baroque, and Neoclassical parts. There are a lot of paintings from the 15th century in the cathedral. Some were made by local artists, while the Valencian Pope Alexander VI ordered others from artists in Rome.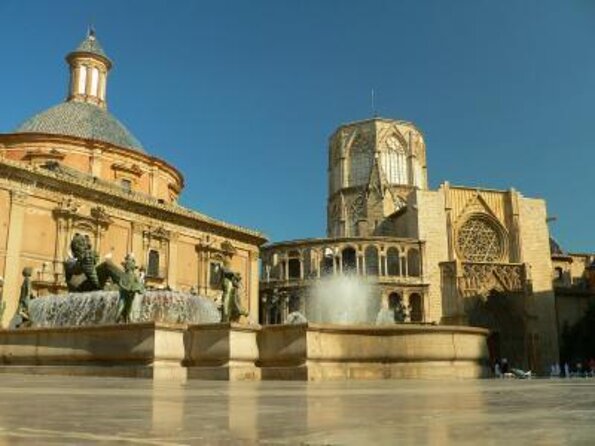 Museum of Fine Arts
This museum is the second-largest art gallery in Spain. It is known for its collection of paintings from the Renaissance. The museum is in the old San Po Seminary College, built-in 1683 by Brother Juan Tomas de Rocaberti, the Archbishop of Valencia. Shows works by well-known artists like Alcanys, Nicolau, and Jacomart. Several paintings, engravings, sculptures, archaeological pieces, architectural pieces, and portable art are on display.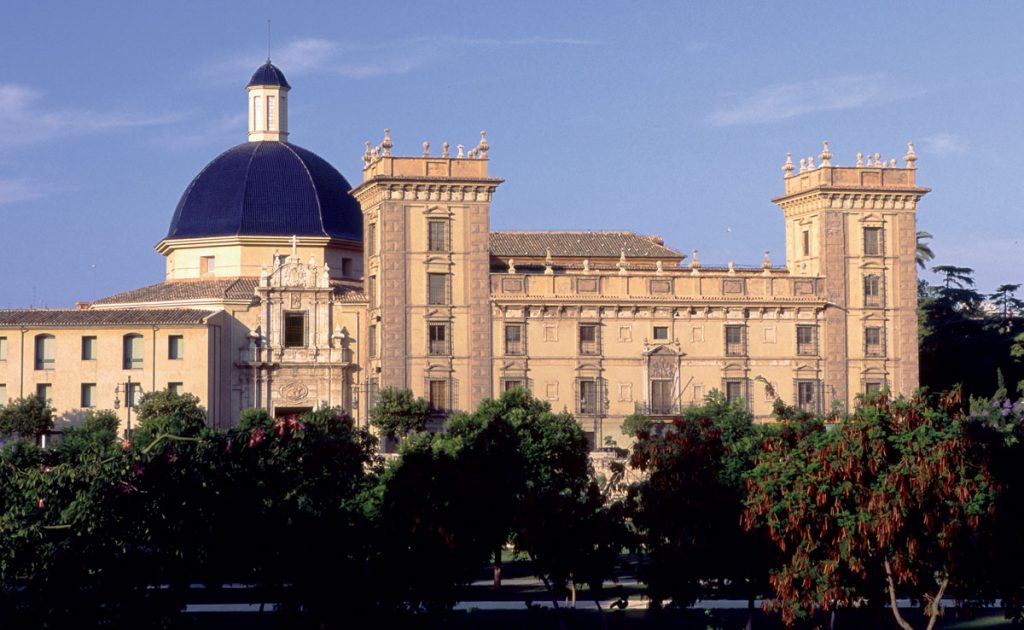 Bioparc Valencia
In Valencia, Spain, there is a 10-hectare zoo called Bioparc Valencia. It belongs to the City Council of Valencia, and Rainforest made and takes care of it. It has a large number of animals from Africa. When the park opened in 2008 at the bottom of the Turia River in Valencia, many of the old city's zoo animals moved to the new Bioparc facilities. This was made by putting rocks, rivers, ponds, and streams between the people and the animals. Also, there is an important group of plants from Africa.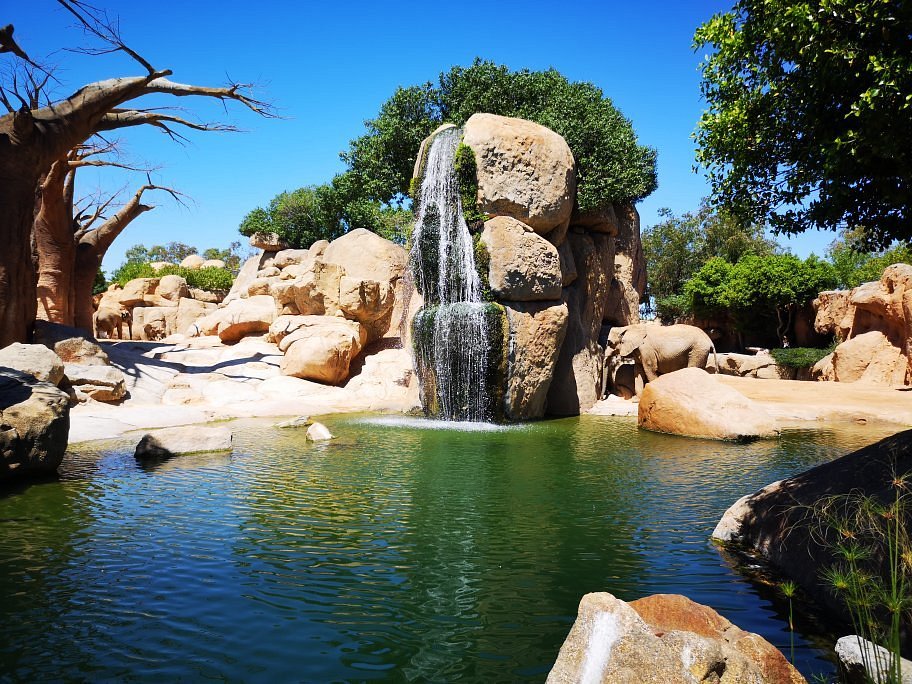 Valencia La Lonja de la Seda
The Lonja de la Seda or Llotja de la Seda is a late Valencian Gothic-style civil structure in Valencia, Spain. It is one of the most popular destinations for visitors to the city.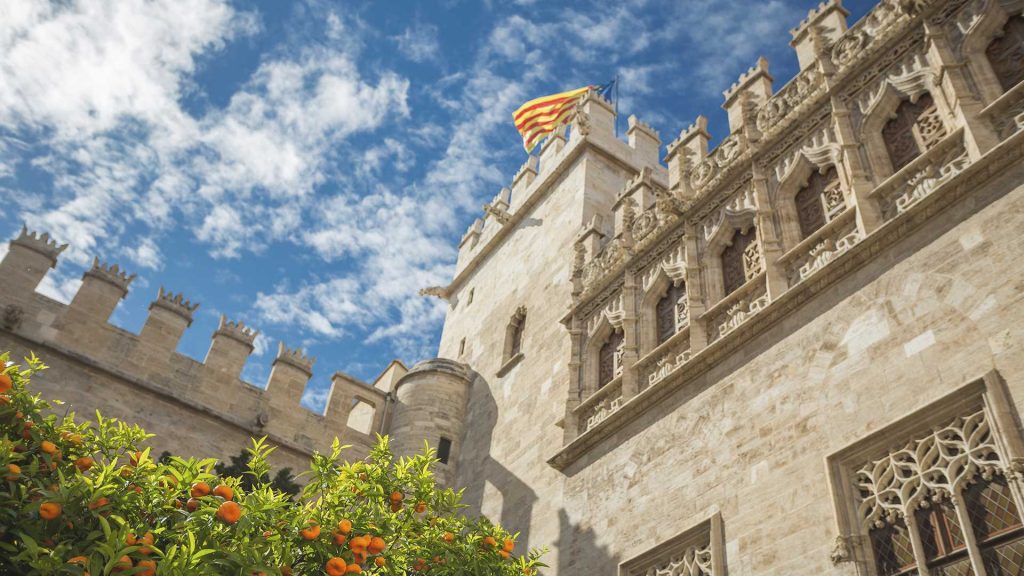 Valencia Torres de Serranos
Serrans Gate is one of the twelve gates that made up the old city wall of Valencia, Spain, called the Christian Wall. At the end of the 14th century, it was built in the Valencian Gothic style. It probably got its name because it is northeast of the old city center. This is an important landmark.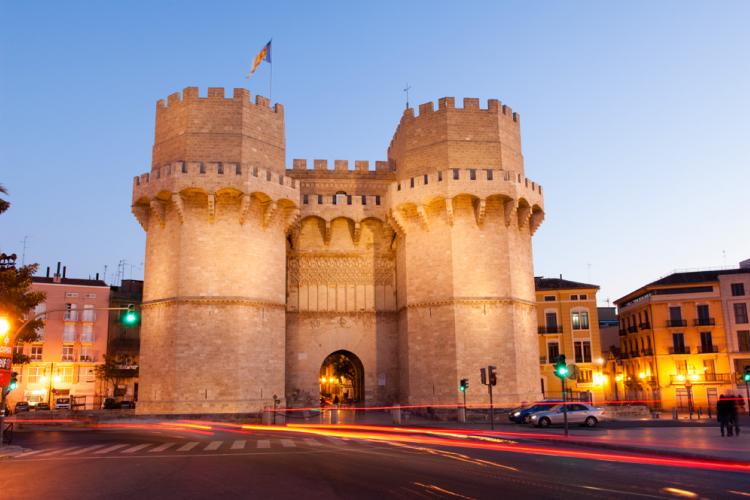 VALENCIA CITY DETAILS
Valencia is on the Iberian Peninsula's eastern coast and the Mediterranean Sea's western part. It faces the Gulf of Valencia and is built on very fertile alluvial silt that has built up in the Turia River's floodplain. It's on an island in a river in Turia, about 6.4 km from the sea. The Albufeira Lagoon is about 12 km south of the city. It used to be a saltwater lagoon, but after it was cut off from the sea, it turned into a freshwater lagoon. In the area around Albufeira, rice is grown in paddies, and people hunt and fish there. A big part of Valencia's economy comes from construction and tourism. Recently, growth in the manufacturing sector has picked up, especially in putting together cars. Valencia has the biggest port on the western side of the Mediterranean.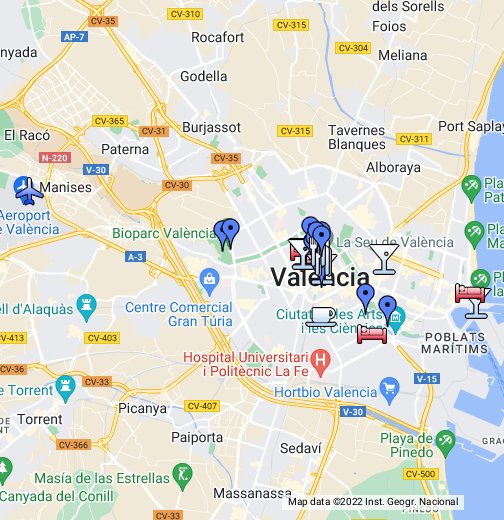 currency: Euro
Valencia population: Municipality 789,744 / Urban 1,595,000 / Metro  2,522,383
area: Municipality 134.65 km2 / Urban 628.81 km2
Valencia Time Zone:   UTC+01:00 (CET (GMT))
Summer (DST) UTC+02:00(CEST (GMT)) UTC+02:00 (EET)
official language: Spanish and Valencian
Valencia (Spain) dials Code: +34
Getting around in Valencia
The metro is the best way to get around Valencia. It runs about 8 km west to Valencia Airport (VLC). Instead, think about walking or renting a bike to see and do things nearby. We couldn't find a parking place, so we had to leave the rental car. Visitors find it hard to drive in the city because the streets are so narrow. If you think you'll be taking the metro, trams, and buses a lot during your trip, you might want to buy a Valencia travel pass that lets you ride for free for 24, 48, or 72 hours.
Valencia by Metro
Valencia has a light rail system that runs underground. You can buy tickets at the stops, but you need to plan ahead. Zones are used to make tickets (A, B, C, D, or a combination of these four). Prices vary by region, so make sure your ticket gives you access to the area where your final destination is.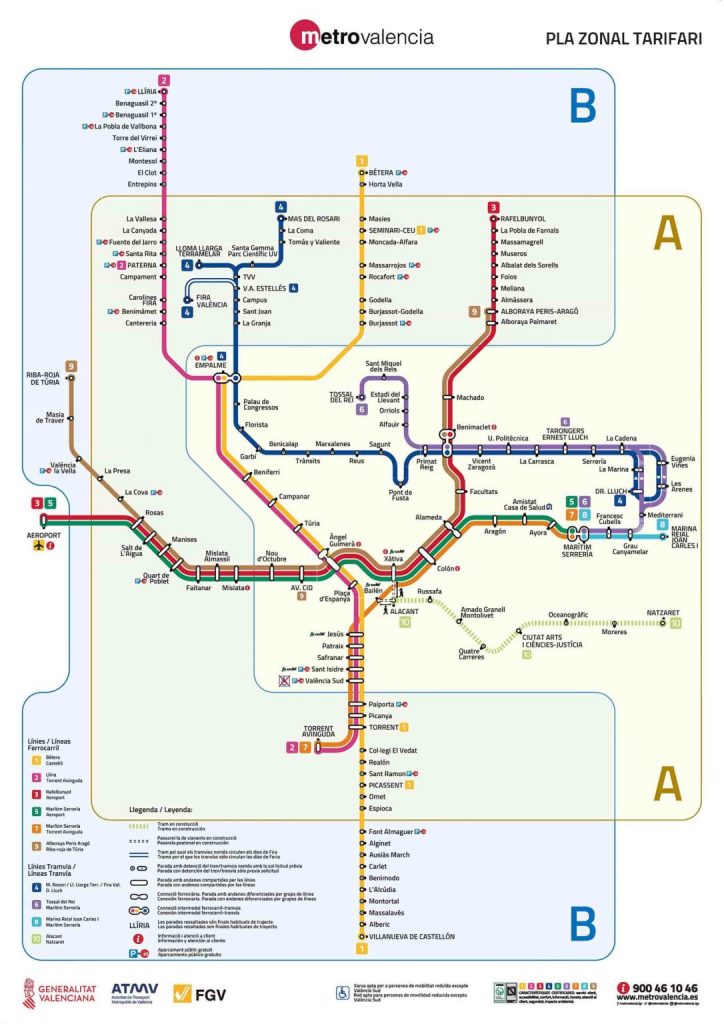 Valencia by Buses
Buses run between the main sights in Valencia. Some buses also go to nearby towns like Buol, where the famous La Tomatina festival is held. You can buy a ticket when you get on the bus. There is also a "hop-on, hop-off" bus tour that has two 90-minute routes. This can be a good choice if you don't have much time but still want to see the most important places.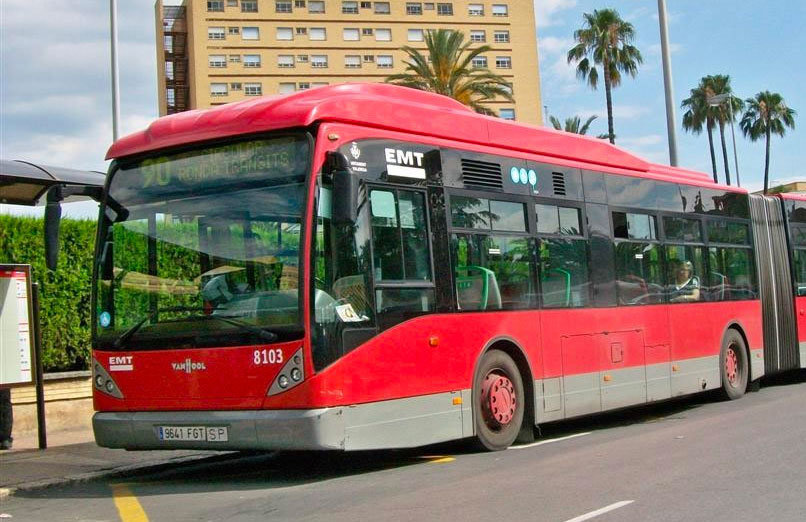 Valencia by Bike
A great way to see Valencia is to rent a bike. Valenbisi, the city's bike rental service, has almost 300 places where you can pick up a bike. It can be bought at every station, and if you're riding at night, don't forget to wear the required clothing with reflective strips.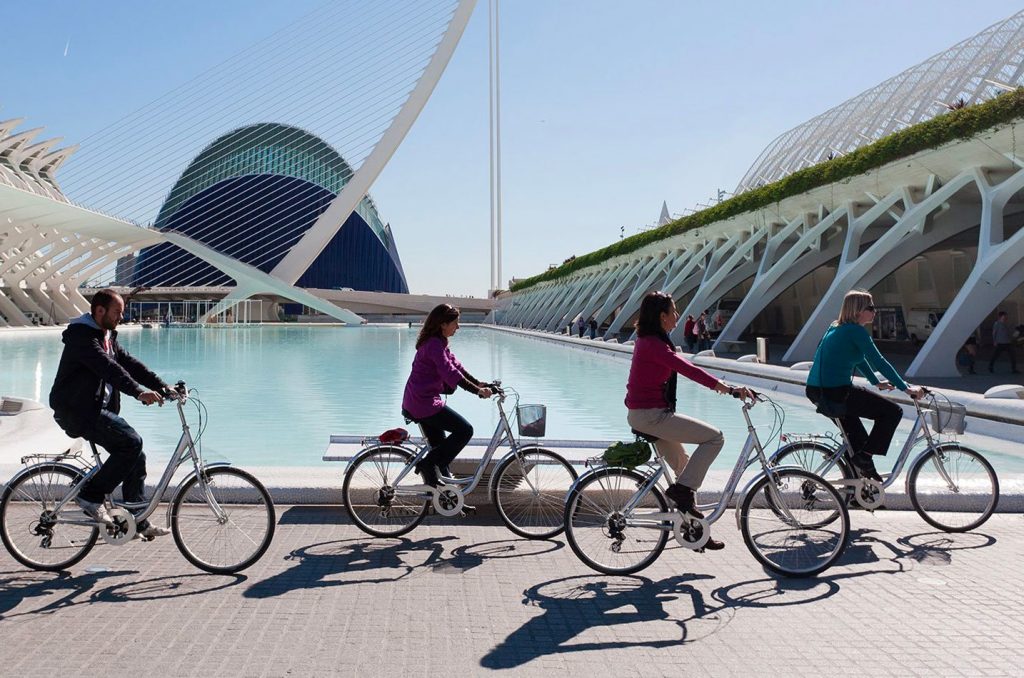 Valencia on Foot
Like most European cities, Valencia is easy to get around on foot, so don't forget to bring your best walking shoes. Some of the most popular things to do in the city are spread out. But we can take public transportation to the beach or the City of Arts and Sciences.
Valencia Popular Activity
Hiking
Walking Tours
Horseback riding
Hike to the Hanging Bridges
Tapas and Sightseeing Tour
Dining experiences
Thermal Springs Adventure
Bike Tour
Water Rafting
Parks experiences
VALENCIA CUISINE
Along the winding streets of Center City, the cafes and tapas bars along Avenida del Puerto are great places to find the best Valencia food. Many restaurants have a prix fixe lunch menu, which is a great way to try Spanish food without spending too many euros. Paella Valenciana is a dish made of rice, seafood, meat, and vegetables seasoned with saffron. If you want to cool off after a long day, get a sidewalk snack of agua de Valencia, which is usually made with gin, vodka, cava (Spanish sparkling wine), sugar, and freshly squeezed orange juice. Among the famous and popular restaurants in Valencia are Mercado Central, Abbiocco Ristorante, Casa Montana, Giardino del Carmen, A Huevo Restaurante, Pulpo, Restaurante Gordon 10 and Central Bar in Karak.
 Best food in Valencia
Paella. (One of the most well-known Spanish dishes abroad)
Fideua Paella's seafood-and-noodles
All i pebre
Arros a banda
Esgarraet
Bunyols
Horchata and fartons
Turron
VALENCIA NIGHTLIFE
Valencia is the best place in Spain to go out to a party. Its streets are full of busy cafes, bars, and clubs, and there is a fun festival every month of the year. Most of the music in Valencia is commercial house, Latin sounds, urban, or reggaeton. Valencia has a long history of music. But rave is a culture as well. Finding good places to go can be challenging, and many online guides are outdated because some clubs have shut down.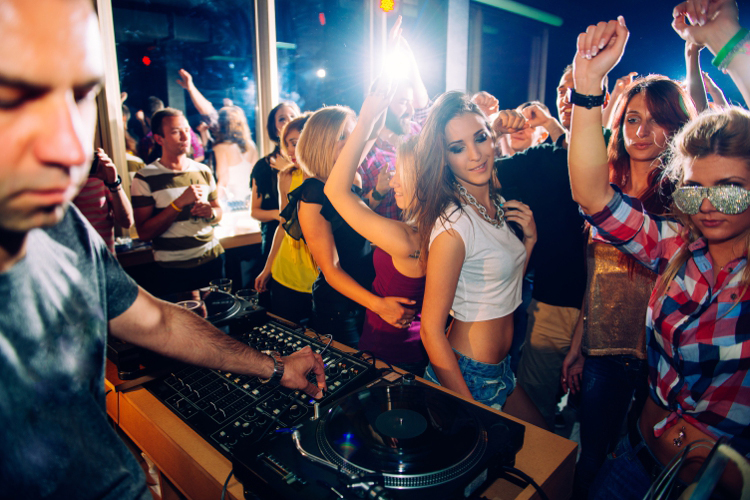 Fun Things to Do in Valencia at Night
Teatro Olympia (Performing arts theatre in central Valencia)
Port and beach area (For those hot summer nights)
Barrio El Carmen (Valencia's party hub)
Juan Llorens (Local Latin vibes)
Av. d'Arago (Head here for great live music)
Plaza Canovas (For a more refined night out)
Barrio de Ruzafa (Hipster hangout)
Benimaclet (Cafe culture)
Plaza del Cedro (Student fiesta zone)
VALENCIA ACCOMMODATION
You need a comfortable place to rest at the end of the day, so where you stay is very important. Before you book, make sure the Valencia hotel, Valencia restaurants, Valencia Airbnb, Valencia apartments, Valencia hostels or guesthouse you want to stay at has the amenities and services you want. Package deals help you get the most out of your trip. Explore Fun Things to Do on Your Stay.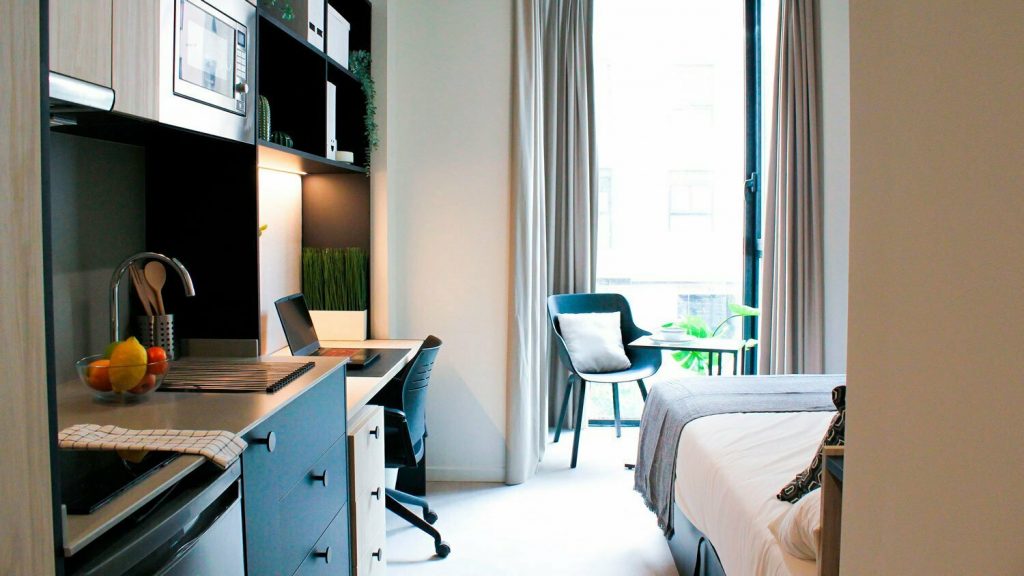 APPROXIMATE BUDGET
You should plan to spend about $98 per day in Valencia, which is the average daily price based on what other tourists have spent. For one day, travelers in the past spent an average of $32 on food and $14 on local travel. Also, the average cost of a hotel room for two people in Valencia is $92. So, a trip to Valencia for a week for two people costs an average of $1,376. These prices are just averages to help you plan your travel budget.
CONCLUSION
The city of Valencia is attractive to the sight and offers reasonable prices simultaneously. The glittering golden sands and the shimmering cerulean waves of the beach provide a striking contrast to the green tones that may be seen in the Jard del Taria. And the flavor of its oranges is matched only by the depth of their color. Valencia has been overshadowed by its larger neighbors for many years, but the city is starting to emerge as a popular tourist destination. You can travel there without worrying about your safety.
FAQs
What is Valencia best known for?
Valencia is known for the City of Arts and Sciences, the Valencia Cathedral, the Old Town, the Central Market, and paella. Valencia is also known for its great museums, lively festivals, sunny weather, and beautiful sandy beaches.
Is Valencia in Spain worth visiting?
It depends. There is a lot to do, however, if you want Valencia to be the starting point of your trip, it might not be the best place.
Is Valencia, Spain, cheap?
Valencia is generally quite affordable. But if you're not careful, food, drinks and travel can add up to a lot of money.
Is Valencia or Barcelona cheaper?
Valencia is no secret, but it still travels far less than Barcelona. It really works when you think about how much it costs to travel. The average daily cost of living in Valencia is less than in Barcelona.
Is Valencia good for nightlife?
Valencia has one of the liveliest party scenes in all of Spain. Its streets are full of busy cafes, bars, and clubs, and there is a fun festival every month of the year.
Is Valencia walkable?
Valencia is an accessible city to get around on foot, so you may find that you walk more than you take public transportation. From one end of the Ciutat Vella to the other, where many of the main attractions are, it takes about 20 minutes to walk.
How many days do you need in Valencia?
You can get to know a city in four to five days. Spend a day or two relaxing on Valencia's wide, inviting beaches after seeing the sights. The metro is an excellent way to get around the city. It will take you to the La Marina station, close to many parts of the beach, like Playa de la Malvarossa.