The Ultimate Destination for Nature Lovers and History Buffs
From wandering the Old Town's cobbled streets to visiting the renowned museums and galleries, there is no shortage of things to see and do in Tartu. In 2021, the population of the city was 91,407. It is 186 km southeast of Tallinn and 245 km northeast of Riga, Latvia. It is located on the Emajogi River, which connects Estonia's two largest lakes, Vortsjarv and Lake Peipus. The city is often considered the "intellectual capital" of the country. It is also the birthplace of Estonian song festivals. It will be the European Capital of Culture in 2024.
TARTU HISTORY
The Roman historian Tacitus wrote about the Estonians for the first time in Germania in the first century AD. Their government was based on clans, which elders led. Vikings were the first people to move into the country. Around the middle of the 9th century, they went through Estonia and Latvia to the Slavic interior. In the 11th and 12th centuries, Danes and Swedes tried but failed to convert the Estonians to Christianity.
Between 1030 and 1192, the Russians entered Estonia 13 times but could never take control. After Estonia broke away from the Soviet Union in 1988 and held elections for a new, independent municipal council and rebuilt it from scratch, the board put the laws and foreign relations code back in place rom after independence. The old city center has been fixed since Estonia became independent in 1991.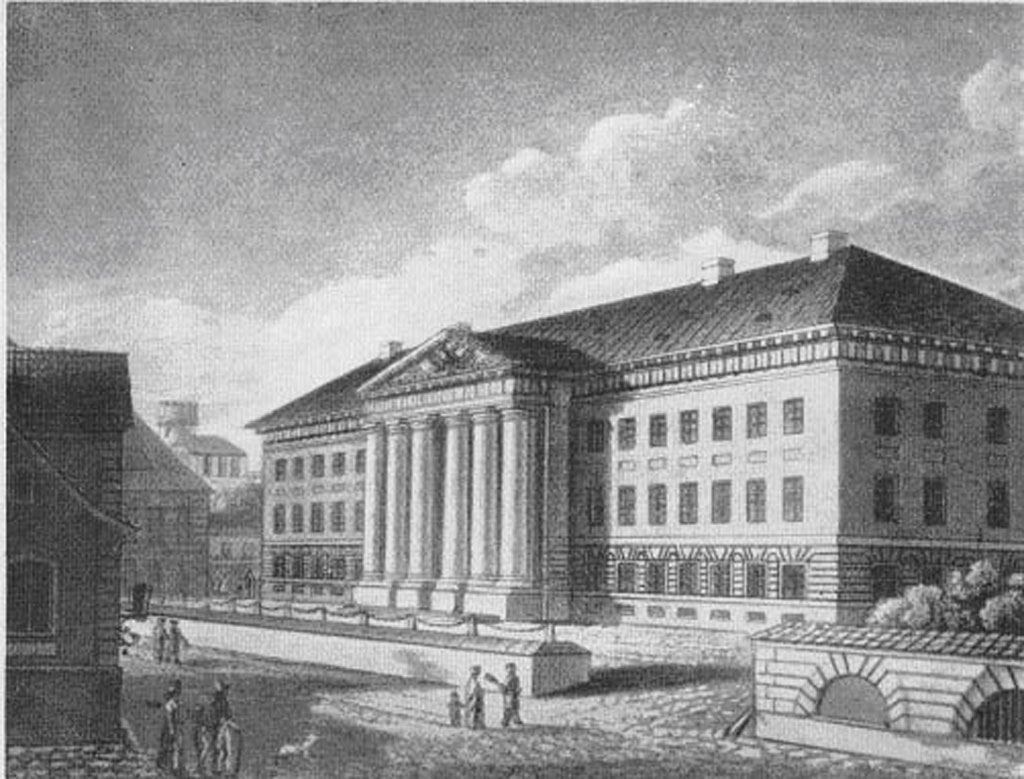 HOW TO GET TO TARTU
The city is in the south of Estonia, and it is mainly through the capital, Tallinn, that it is connected to the rest of the world.
By Plane
Most flights to and from Estonia come in and out of Tallinn. Between Tallinn and Tartu, it's a distance of 180 km. From Tallinn to Tatu, it takes about two hours to drive. The Tallinn Airport is on the city's edge. From Tallinn to Tartu, you can rent a car.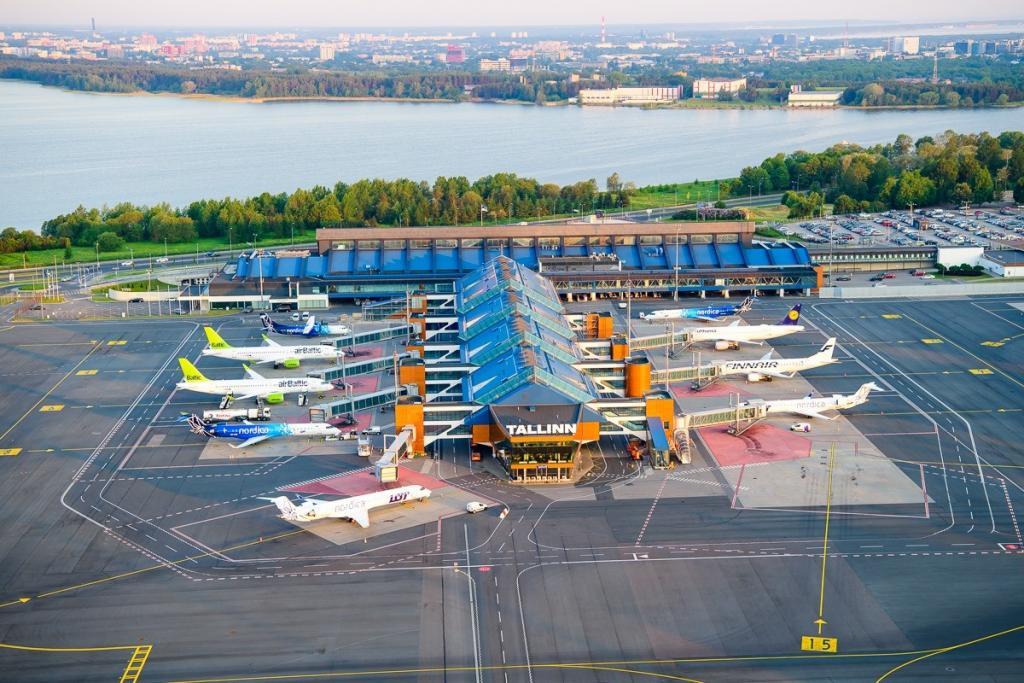 By Train
Three or four daily train leaves Tallinn station to reach this city. The trip takes two to three hours. The station is just outside of Tallinn Old Town. You can take a taxi or tram number 2 from the seaport to get there. Some trains have free Wi-Fi and are comfortable.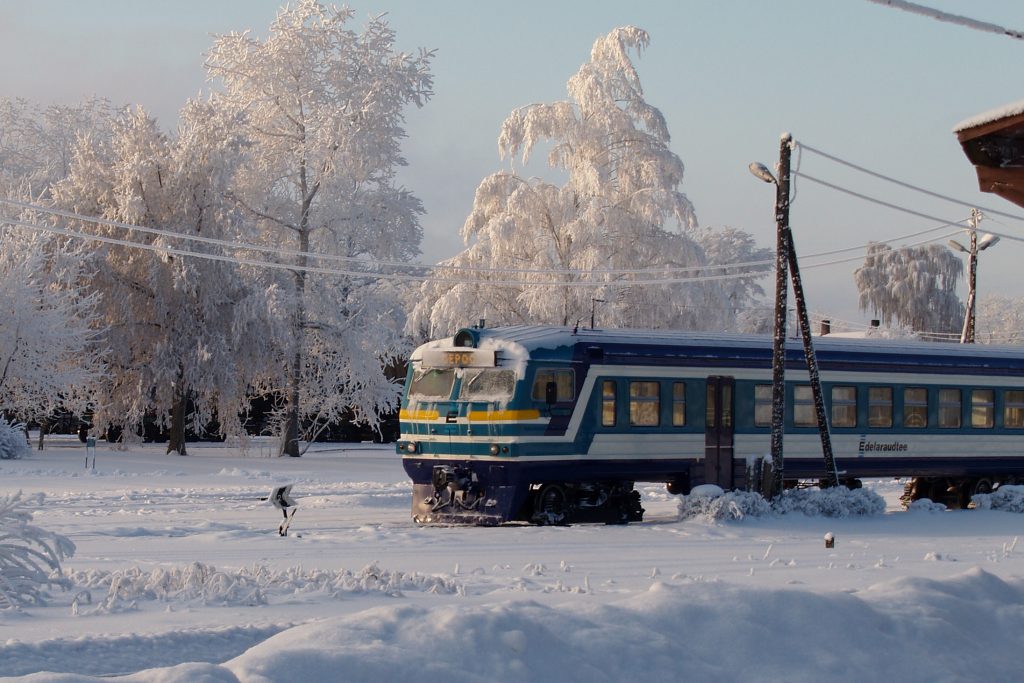 By bus
The bus is the best way to get from Tallinn to Tartu. From 5:45 a.m. on, express buses leave almost every 30 minutes. The bus stop is close to SBL Hotel and University so you can walk there. The buses are good, and some of them have Wi-Fi.
TARTU CLIMATE
Even though it is in high latitude, Tartu's weather is pretty mild. This is mainly because it is close to the Baltic Sea, and warm air flows from the Atlantic Ocean. Still, the continental influence can be felt during hot summer days and cold winters, when temperatures can sometimes (but not often) drop below 30 °C (22 °F).
Most of the time, summers are hot, and winters are cold. The best months are May, June, July, August, and September. July and August are, on average, the hottest months. January and February are the coldest months. June, July, and August are the wettest months.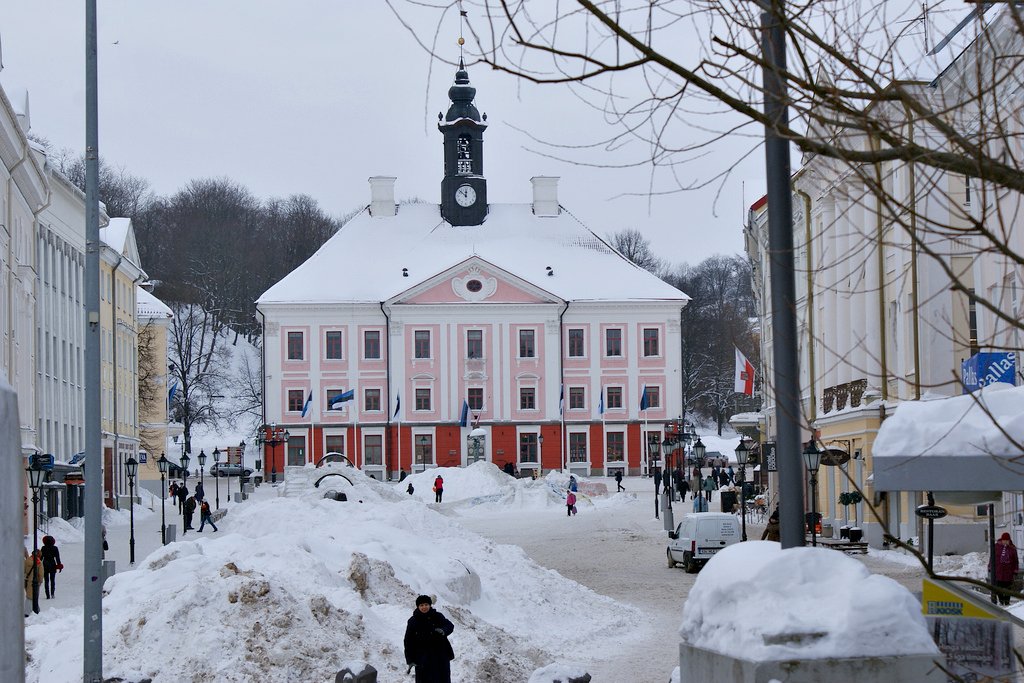 TOP SIGHTS IN TARTU
Estonian National Museum
The Estonian National Museum was founded in here in 1909 and is dedicated to Estonian ethnology and folk art. The museum traces the Estonian people's history, life, and traditions and presents the culture and history of other Finnic people and minorities in Estonia. It has a vast display of traditional Estonian national costumes from all regions. A collection of wood-carved beer tanks depicting traditional farming festivals and holidays.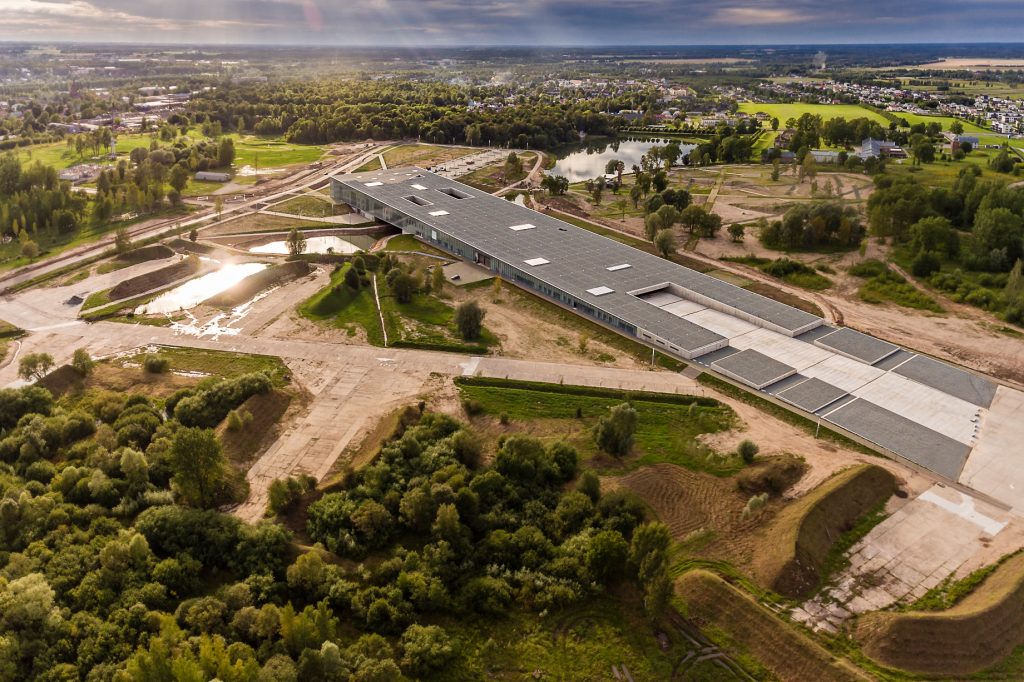 AHHAA Science Centre
Science Centre AHHAA is a science center in the city. It is the biggest science center in the Baltic states at the moment. AHHAA was set up to promote science and technology through hands-on displays. The Science Center AHHAA has been in the middle of the city since May 7, 2011. A perfect place for a family holiday.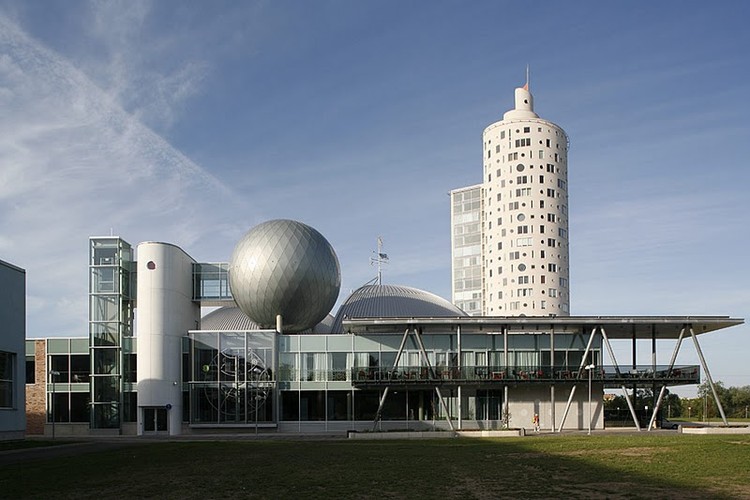 University Botanical Garden
Professor Ledebore and Professor Bunge, two of the best botanists in the world, helped start the world's oldest botanical garden in 1803. The University of Tartu owns the Botanic Gardens right now, and students use them as a place to study. The botanical garden has 6,500 different kinds of plants from all over the world. This makes it one of the places in Estonia with the most species. The House of Palm Botanical Garden has the most plants and the most species of any garden in the Baltic States.
Toy Museum
The Toy Museum is in an old wooden building in the old town. It takes adults back to their favorite times as kids. The permanent exhibition shows toys children in Estonia have played with over the years. The museum has rooms for games and workshops, and the rooms with exhibits also have much to do. Theater House is a unique theatre based on toys, games, and memories from childhood.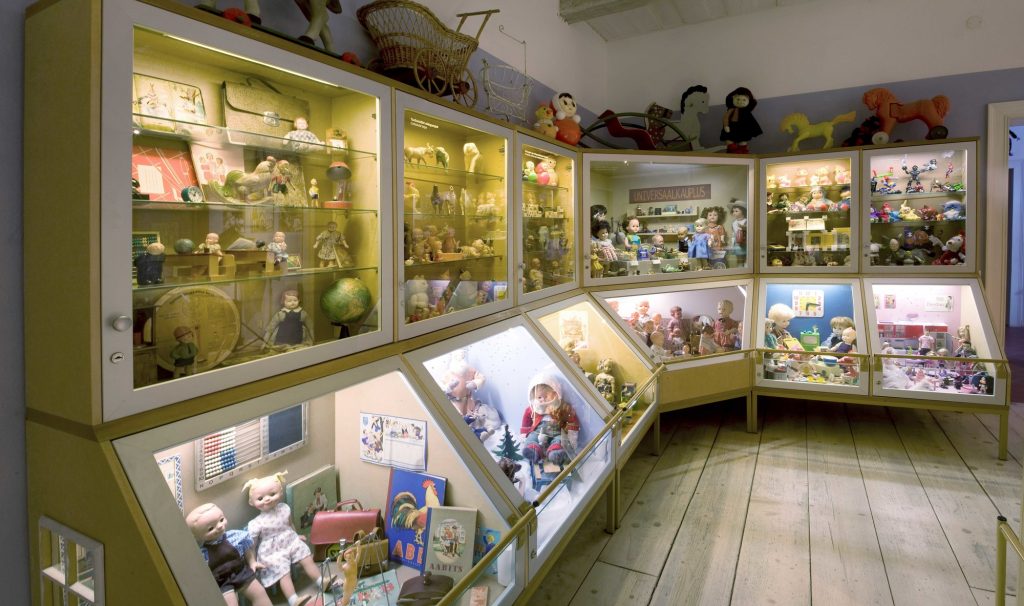 Town Hall Square
In Tartu, Estonia, Raekoja pPlatsis a town square next to the Town Hall in the middle of Old Town. It is where many festivals, like Tartu Hanseatic Days, take place, and there are many bars and restaurants nearby. In front of Town Hall Square is a fountain and sculpture called "Kissing Students."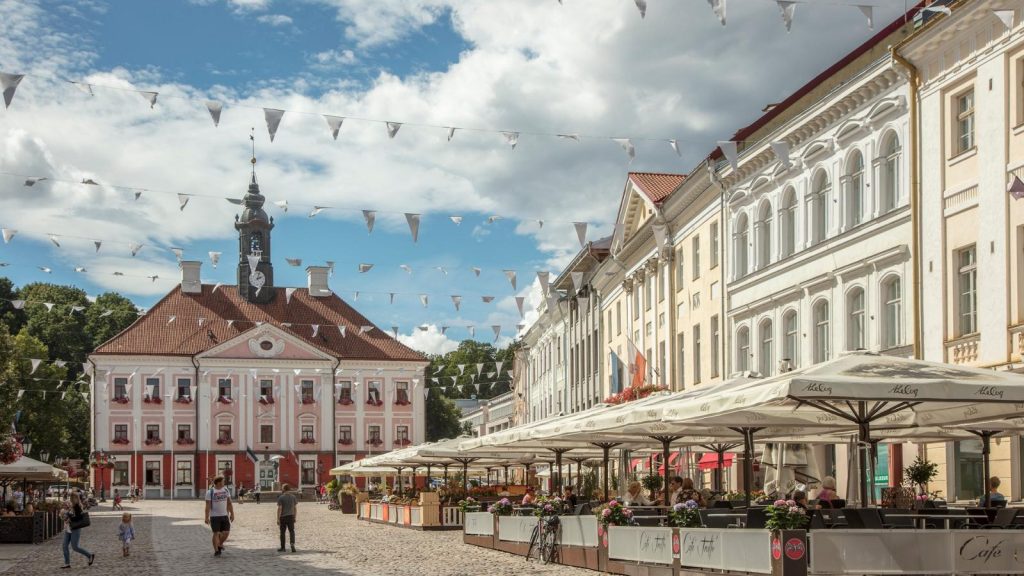 A. Le Coq Beer Museum
In 2003, a beer museum opened at the A. Le Coq Brewery. The first brewery in Estonia was in Tartu. Since almost 100 years ago, it has been a beer town. Visitors can see beer bottles, corks, tanks, and barrels. They can also see old equipment used to make beer in factories. All museum visits end at the museum's pub, where people can try drinks from A. Le Coq. Learn about Estonian and international beer culture.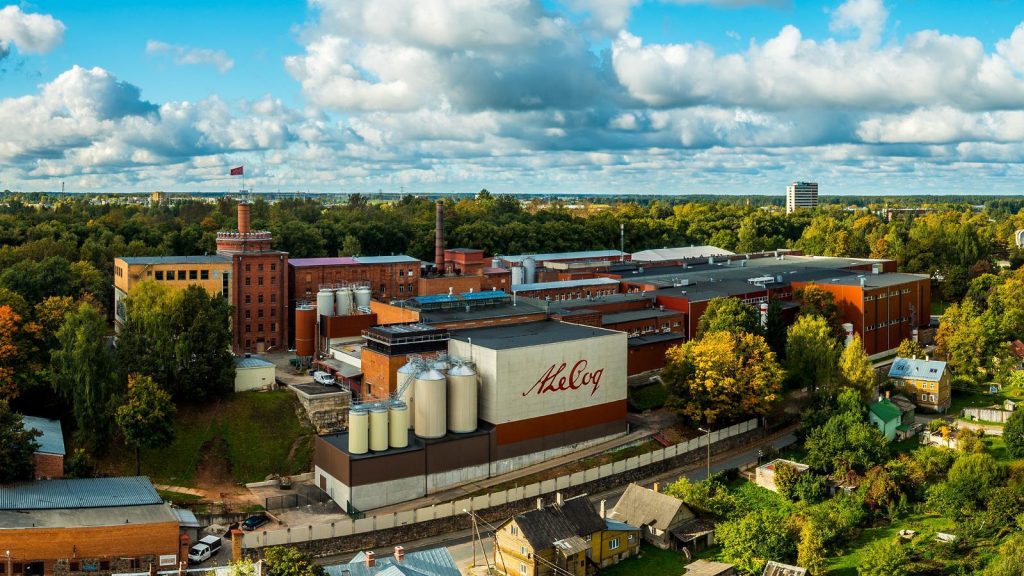 Typa
TYPA is a design center for print and paper art. It has the best printers and old-fashioned ways of making books, like letterpress printing and paper stock. Modern architectural paper objects and folded designs go well with the old machinery. Artists worldwide work in the studio, and their work is shown in the gallery on the premises. As a visitor, you will get a tour of the center. You will see how paper is made and printing works during this time.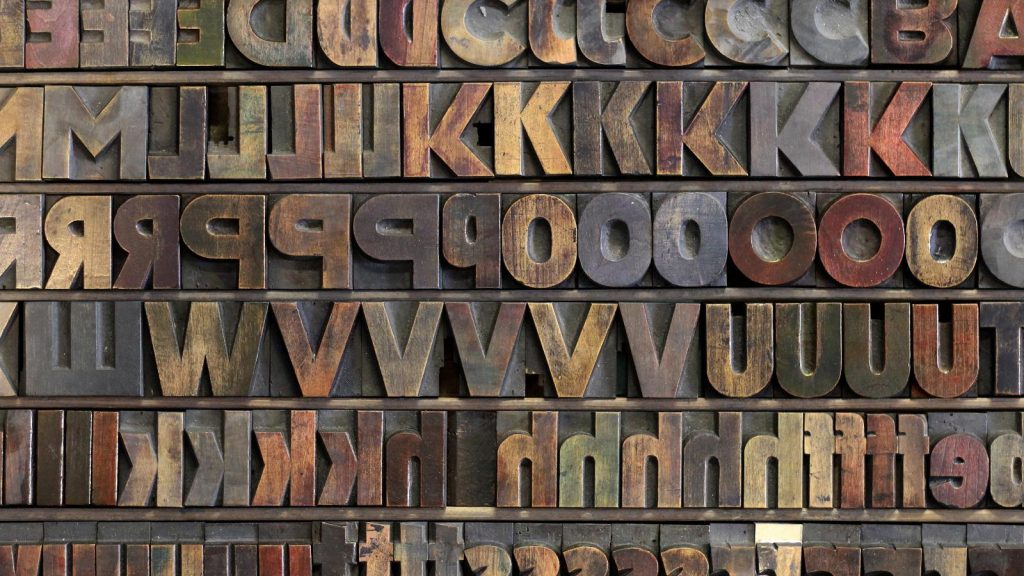 Tahetorn
The Tartu Old Observatory, also called the University of Tartu Old Observatory, is an observatory in the city. From 1810 to 1964, the Observatory was used as an observatory. The building is now part of the University of Tartu Museum and is used as a museum.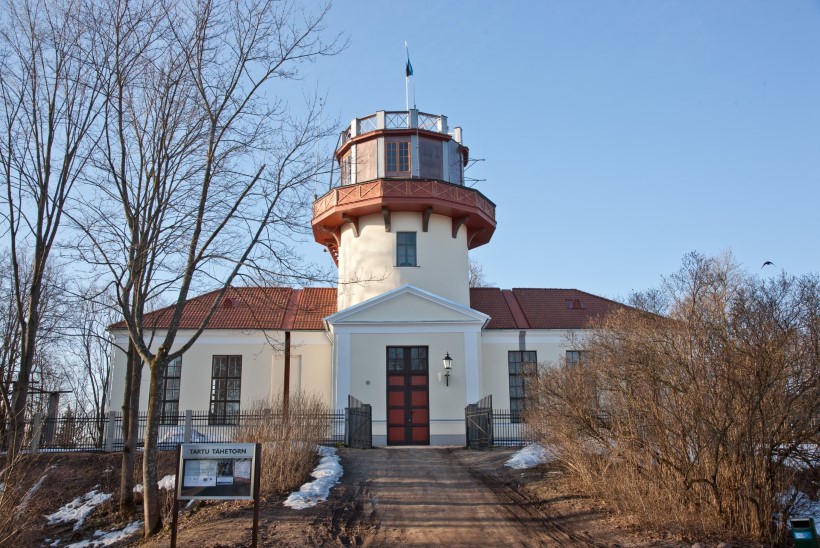 Popular things to do
Meet the famous gentlemen- Making a picture with these two lads.
Walking Tours
Cultural & Theme Tours
Explore Tartu's street art
Emajogi riverfront
Tartu market
Private Distillery Tour in Tartu with Tastings
Water Park
Parks experiences
CUISINE
Rye bread, pork, potatoes, and dairy products are the most common foods in Estonia. Estonians have always eaten very differently depending on the time of year. Estonia is firmly in the "belts" of Europe regarding beer, vodka, rye bread, and pork. Estonia's national dish is verivorst. Typically a winter meal verbivores consist of barley, onions, allspice, marjoram, and blood.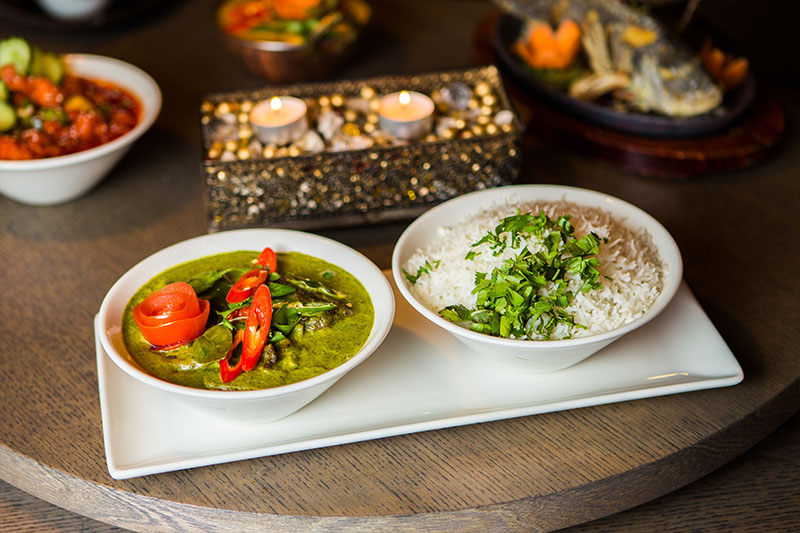 TARTU NIGHTLIFE
Because it is a college town, the weekends typically begin on Wednesdays. Tartu nightlife always has something going on, no matter what time of year. It doesn't matter what kind of nightlife you're looking for because you'll find everything in between, including Tartu nightclubs, riverside venues, bars, pubs, lounges, and places that host live music.
TARTU ACCOMMODATION
One of the most important things you need to do to prepare for your trip is to find somewhere to stay ahead of time. Checking websites specializing in lodging is an easy way to find a place to stay. Find the best deals on Airbnb rentals in Tartu with the highest ratings to cut costs on your vacation there. The Tartu Spa and conference hotel has much to offer for holidays, like lively evenings and cold weekends, and a lot of space for activities during long holidays.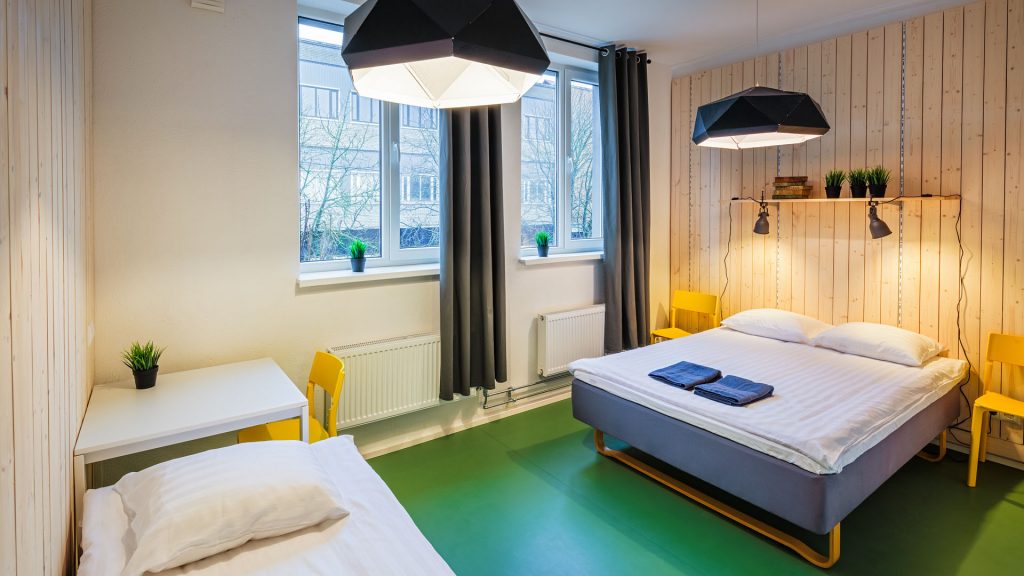 TARTU CITY DETAILS
Land
Estonia is in the northeast of Europe. It sticks out into the Baltic Sea, which is north and west of the country. Estonia is bordered by Russia on the east, mainly by the Narva River and the lakes Peipus (Chudskoye Ozero in Russian), Tyoploye, and Pskov, and by Latvia on the south.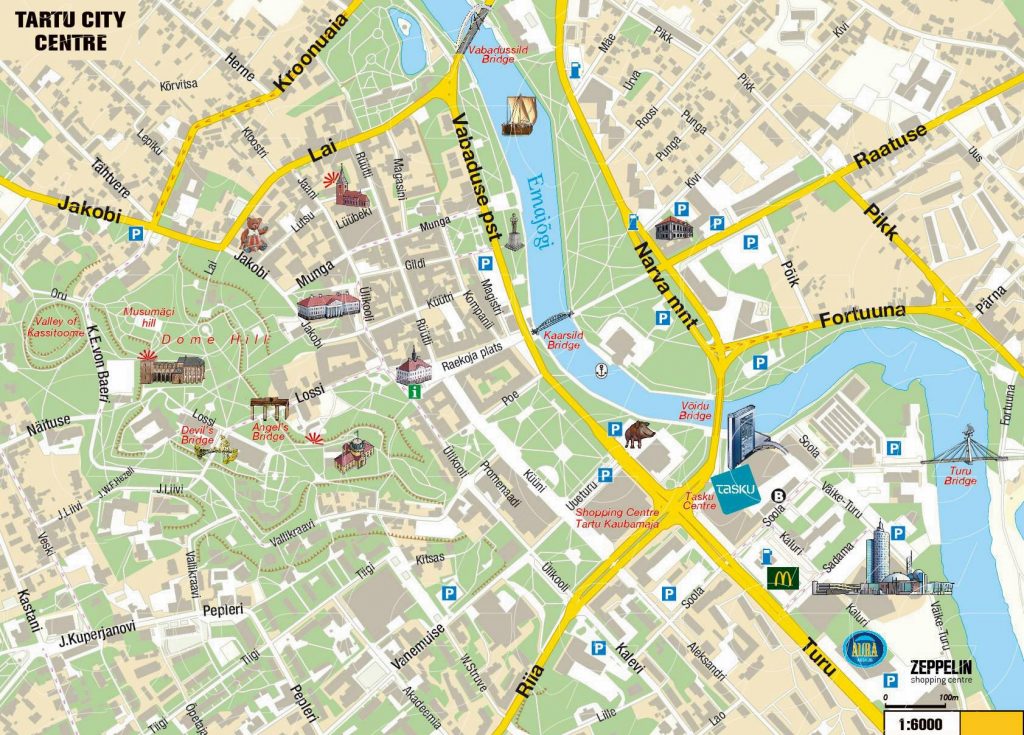 Population
Ninety-one thousand four hundred-seven people live in the city (as of 2021). It is 186 km² to the southeast of Tallinn, Estonia, and 245 km² to the northeast of Riga, Latvia. The area of Tartu is 38.8 km².
Education
The University of Tartu, which opened in 1632, is the most well-known thing about the city. The Estonian Ministry of Education and Research, the Baltic Defense College, the Estonian Aviation Academy, and the Estonian University of Life Sciences are all based in Tartu.
Economy
Tartu is best known as a college town, but it also has a lot of heavy industry. At the start of the 21st century, many ICT companies, other high-tech businesses, and companies in the food industry and printing moved to the city. Also, the Tartu University Clinic is considered the city's largest employer.
Currency: Euro
Area: 38.8 km²
Time zone: UTC+02:00 (EET)
Official language: Estonian
(Estonia) dials Code:  +372
Getting around in Tartu
On foot
Tartu is small and pretty, so walking is an excellent way to get to your destination and see the city simultaneously.
By Bus
The bus system in Tartu is easy to use, and tickets are cheap. You can buy a bus card if you plan to stay for a few days. Getting a bus card is a great way to save money. You can get a bus card at Rimi, Selver, Prisma supermarkets, R-kiosk-booths, Omniva post offices, or bus stations. Things to remember when taking a bus: Buses don't always stop at bus stops. You push the button to stop.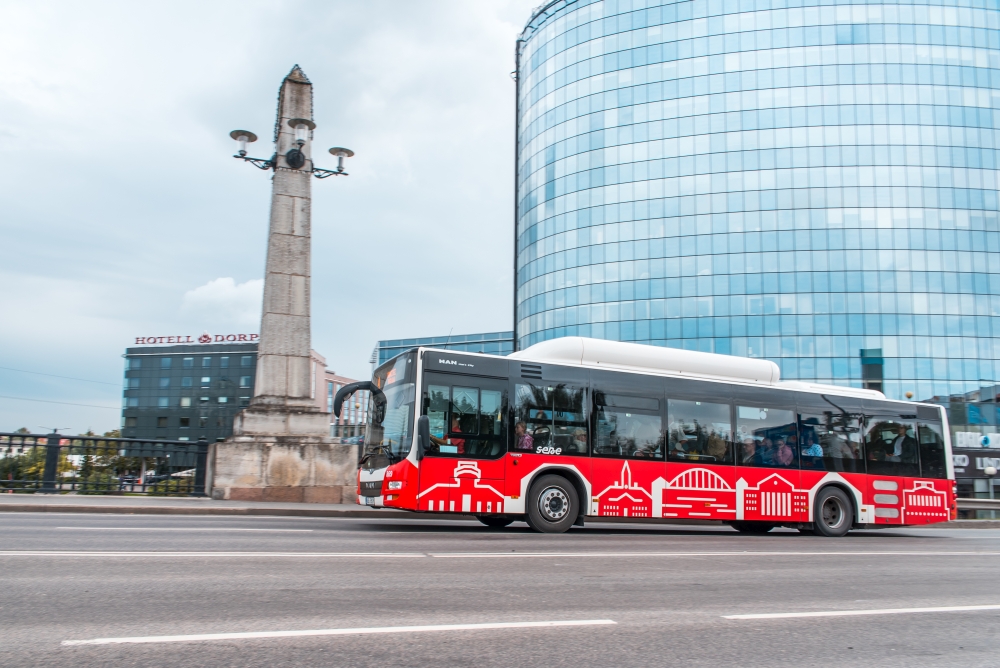 Tartu By bike
It is easy and safe to ride a bike in Tartu. Nearly everywhere has the right kind of bike rack. Near the city hall, Kuuni is a street marked by a bike rack. You can't ride your bike on the sidewalks, but there are a lot of bike lanes where you can do so.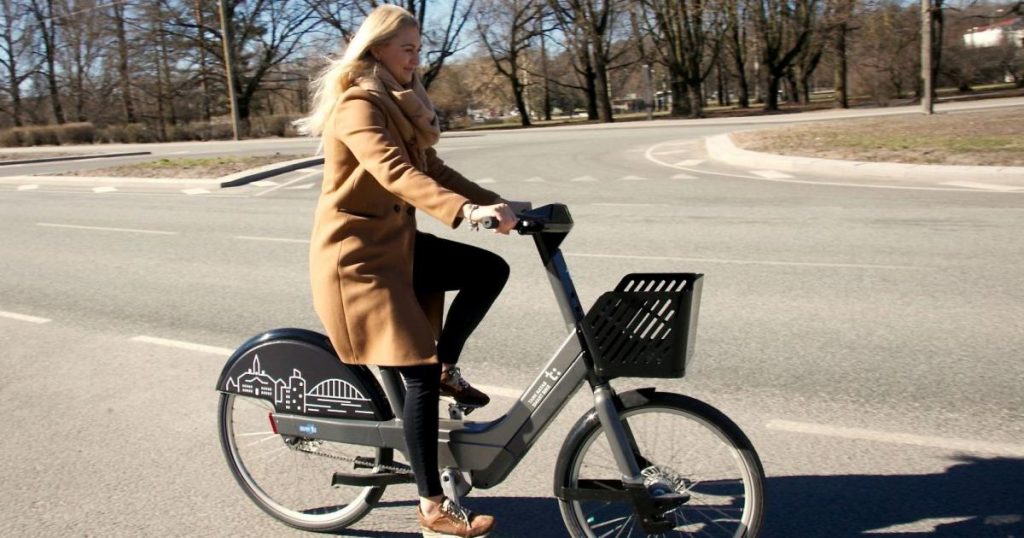 Tartu by taxi
With the Taxify app, getting a taxi in Tartu is easy. Here is where you can get the app and mark on the map where you are and where you want to go. The app finds a driver close to you and tells you their name when they'll arrive, and the license number of their car. You can pay with a credit card or give cash to the driver. Very helpful for tourists because you don't have to spell out the name of your place or the street. But most taxi drivers are honest and make a good living.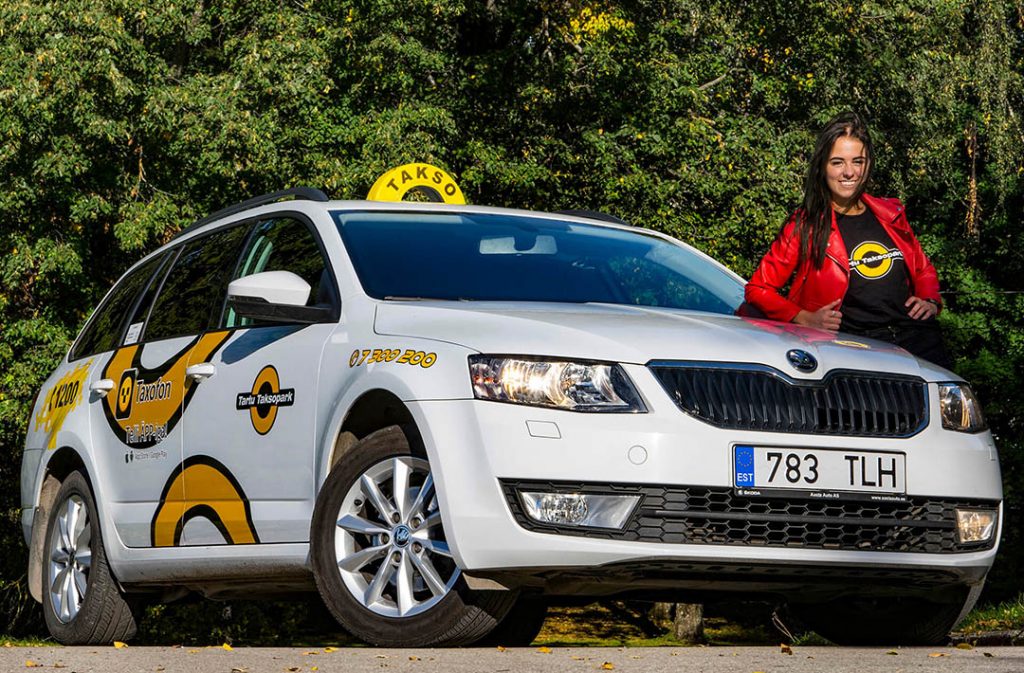 APPROXIMATE BUDGET?
Based on what other tourists have spent, you should plan to spend about €84 ($84) per day in Tartu. This is the average daily price based on what other tourists have spent. Also, a hotel room for two people in Tartu costs an average of €75 (about $75). So, for two people to go to Tartu for a week, it costs an average of €1,176 ($1,174). These prices are just averages to help you plan your travel budget.
CONCLUSION
The spiritual center of Estonia is the city of Tartu. Enjoy the beauty of its gardens and riverside, as well as its wooden houses and quaint buildings. It is very safe to visit this city, and the people there are very nice. Tartu has lively nightlife for a small town, especially since trees surround it and has a long history. Go to the beach during the long summer nights to enjoy the beautiful weather and drinks and make memories that you will never forget.
FAQs
Is it worth visiting?
Certainly! This small city has a lot to offer, from cool neighborhoods to exciting places to see to lively nightlife and a feeling of being young. It's unlike anywhere else in the United States.
What is the city known for?
Tartu is the biggest city in southern Estonia. It is often called the "intellectual capital city" of Estonia because it is home to the oldest and best-known university in the country, the University of Tartu.
Is Tartu University good?
The University of Tartu is one of the best universities in the world. It is in the top 1.2%. It is Estonia's best university and one of the best in Northern Europe. One of the oldest universities in Northern and Eastern Europe is the University of Tartu.
Is Tartu cheaper than Tallinn?
To maintain the same standard of life as you could, with 3,400.00 euros in Tallinn, you will need around 2,916.23 euros in Tartu.
How many days do you need?
The vast majority of tourists from other countries who visit this city in Estonia do so for little more than a say. If you stay there for two full days, you will have enough time to acquire a good sense of the city and experience Tartu's distinctive culture and environment. 
Does it have an airport?
The airport serving Tartu, Estonia's second-largest city, is located at Reola, Ulenurme Parish, 10.9 Km to the city's southwest. Tartu does not have an airport.
What currency is in Estonia?
The Euro is the money used in Estonia. There are 100 cents in one Euro.