The Best Things to See and Do in Palermo: A Comprehensive Guide
From exploring its ancient monuments to savoring its famous street food, this vibrant city has no shortage of things to do. Fascinating history with gorgeous architecture, beautiful sceneries, Sicilian Cuisines, and relaxing beaches are the main attractions of Palermo that tourists love to visit.
Those who have visited Palermo can confirm its natural beauty. So, you can be a part of them by visiting Palermo, the Italian Capital of Culture.
As Sicily's capital in the central mediterranean sea, it was the most conquered city in history. Also, it is the second-largest historical center in Europe.
Palermo is one of the cities with the most UNESCO World Heritage Sites.
Palermo History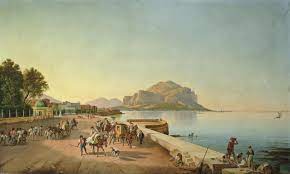 As mentioned before, being the most conquered city,  it has gained a fascinating history to Palermo, and indeed, it implies by its stunning architecture.
At first, the Phoenician traders found Palermo; after that, it was a Carthaginian colony until the Romans conquered it in 254 BC. Under Roman authority, the city declined, but after it was recaptured from the Ostrogoths in AD 535 by the Byzantine general Belisarius, It started to prosper.
After the Arabs took over Palermo in 831, it developed as a hub of profitable trade with North Africa. Thus, Palermo was thriving when it was conquered by the Norman explorers Roger I and Robert Guiscard in 1072.
Palermo's golden age followed under the Norman administration (1072–1194), especially after Roger II established the Norman kingdom of Sicily in 1130. This kingdom's capital, Palermo, was where Greeks, Arabs, Jews, and Normans labored. The capital of this kingdom was Palermo, where Greeks, Arabs, Jews, and Normans coexisted in perfect harmony to build a multicultural society that was remarkably vibrant.
How to reach Palermo
By Plane: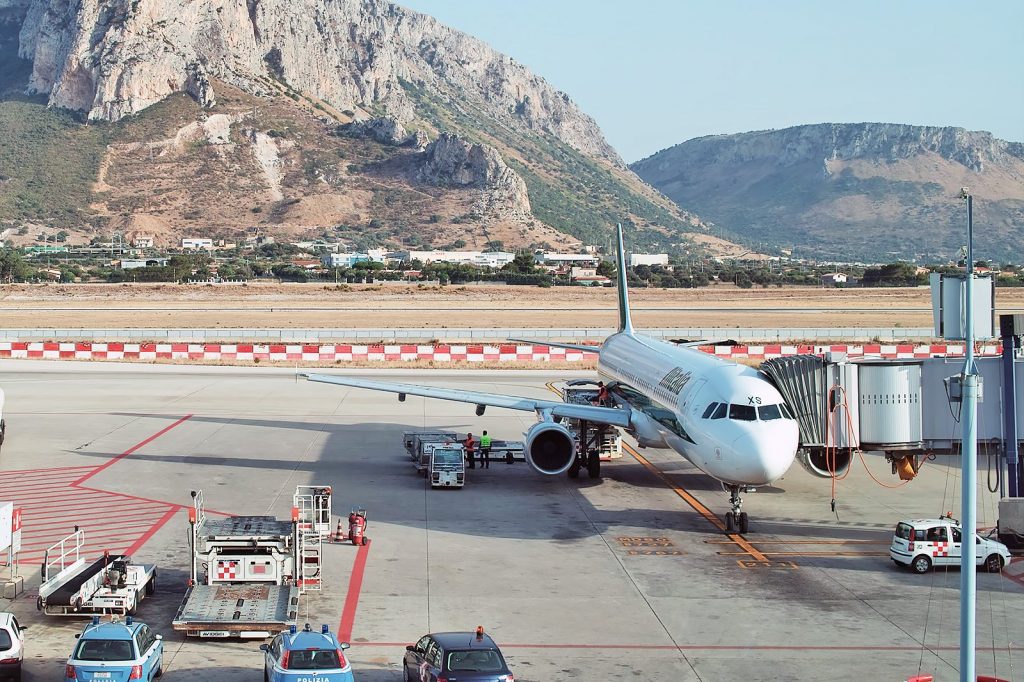 Palermo has two airports that allow its connection to the rest of Italy and Europe: Palermo International Airport (PMO), which is 32 km (21 mi) west of the city, and Trapani Airport – 100 km from the heart of Palermo, which offers low-cost flights and bus transfers to Palermo City.
Palermo's international airport is easily accessible from the mainland, providing rapid access to the city and a practical way to reach some of Italy's other popular tourist destinations, like Rome and Milan.
Other than the flights to London (both Stansted and Gatwick), Paris Orly Airport, and Brussels National, you can find flight services to other major European cities.
You have three options to go to Palermo from the airport;
Car Rental
Taxis
Prestia & Comande Coaches
By Ferry:
Ferries connect the Port of Palermo to important Italian ports like Genoa, Civitavecchia, Naples, Valletta (Malta), and Cagliari (Sardinia). You can see that this port is a stop for many cruise ships.
By Train:
Stazione Centrale is the name of Palermo's primary train station. This can be found at Giulio Cesare Square in the Old Town neighborhood.
All major Italian cities and significant Sicilian cities are connected to this hub by these trains.
Although it may not be as good as flying, this is a good alternative for individuals who want to remain on the ground.
You can reach Palermo by train from Rome or Naples via the ferry across the Strait of Messina.
By Bus:
There is a center for coach activity next to the train station.
You may travel by bus to the other major Italian and Sicilian cities from this bus station.
Flying to Rome and then taking a bus from Rome to this station can save you a lot of money, but the journey takes a very long time. You would spend roughly 12 hours on the coach.
Palermo Weather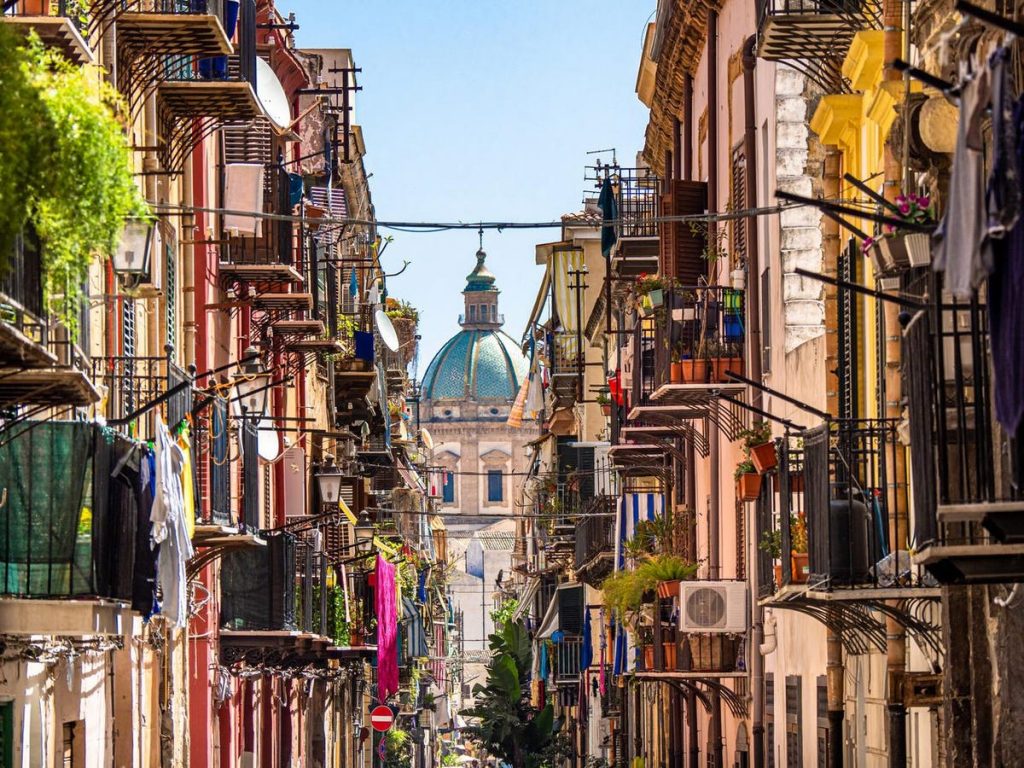 The climate in Palermo is Mediterranean, with warm summers and pleasant, primarily rainless winters.
Palermo exposes the sirocco, an African wind so that wind can boost the temperature by several degrees. In winter, it can be warmer than 20 °C (68 °F), while in summer, it can be as high as 40 °C (104 °F).
Winter
Palermo starts in December and continues till February. It is mild and is characterized by sunny periods alternating with rainy periods.
The Winter of Palermo rarely gets very cold, although there can sometimes be challenging, windy, and rainy days, with highs around ten °C (50 °F). The coldest month of the year in Palermo is February.
Summer
in Palermo is from June to August, hot and sunny, with sporadic rains. The warmest month of the year is  August in Palermo.
In the summer, when clear skies are the norm, Palermo receives a lot of sunshine; in the winter, sunny spells alternate with stormy episodes that include rain, wind, and thunderstorms.
It is essential to mention that Sicily is one of the few European destinations open year-round. March through June and October are ideal for visiting Palermo, with few crowds, many festivals, and mild weather.
Also, July and August in Palermo are hot and can be crowded — especially at beaches and resorts. September is the busiest (and most expensive) month. But even at its liveliest, the island is far less crowded than the big mainland Italian cities.
Things to do in Palermo
Explore Palermo Cathedral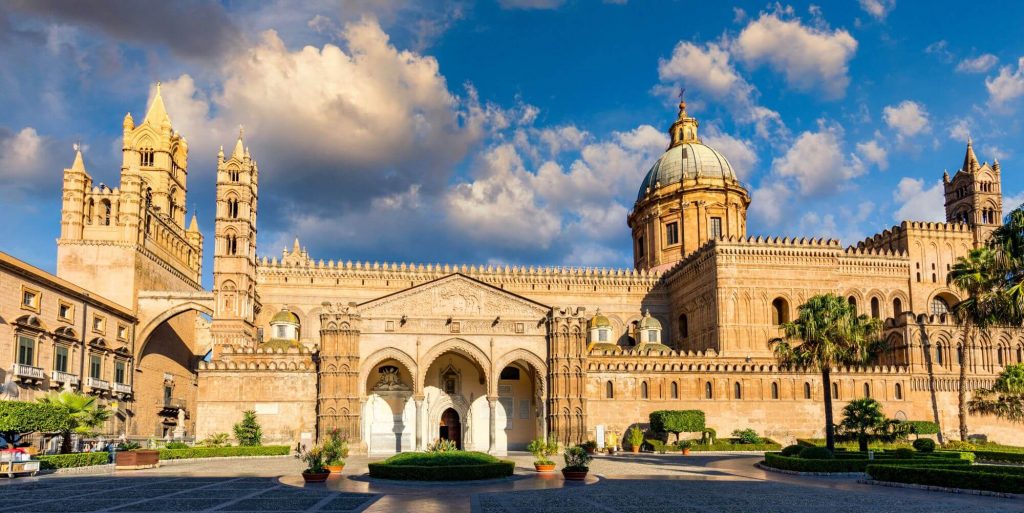 This is one of the best attractions in Palermo to see. The Palermo Cathedral is a simply stunning building from the outside. It was built in 1185 by the instructions of Pope Gregory I.
This enormous structure has unique architecture that attracts many tourists. Several architectural styles are blended in this cathedral. The tombs of kings and queens, including the tomb of King Roger II, can be seen when you visit the crypt.
Several elaborate columns and a triangular pediment with a fine fresco may be seen at the portico side entrance. The cathedral's treasury also houses a collection of royal jewelry from the 12th century.
The cathedral's roof provides a beautiful panorama over the whole city of Palermo. So, you can climb up the cathedral to see this view.
Entry to the cathedral is free, and it costs €7 for a rooftop view + access to the Royal Tombs within the cathedral. 
Relax on one of the most beautiful Beaches in Palermo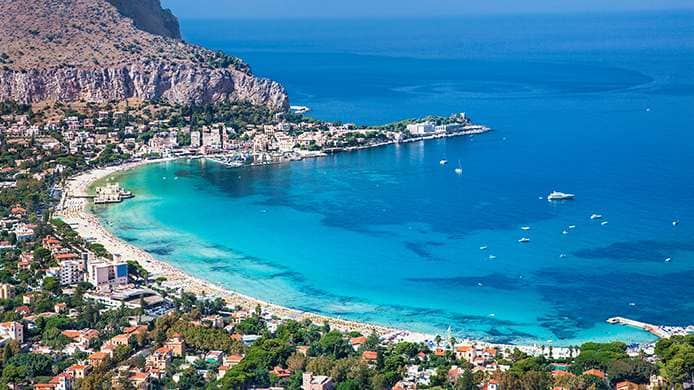 Palermo is also famous for beaches with white sand and crystal clear water. Swimming in the stunning beaches and mind-blowing sightseeing will make you relax at these beaches. Many beaches in Palermo have ample space for sunbathing or building a sandcastle.
Also, these beaches are varied and ideal for satisfying the tastes of all tourists. Below we present a list of the best beaches in Palermo you should visit:
Cefalù Beaches
Mondello Beach
Balestrate Beach
Capaci Beach
Altavilla Beach
Ficarazzi Beach
Watch a traditional Puppet Show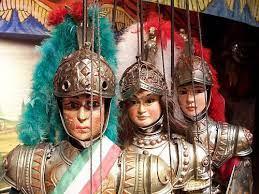 Watching a traditional puppet show is one of the most popular activities in Palermo. It has a long cultural tradition that dates back to 1700. The locals called it Opera dei pupi, and the skills of performing a puppet show are passed through generations. So you could watch a show with hundreds of years old puppets.
One of the best places to see a puppet play is the Teatro dell'Opera dei Pupi in Palermo's Jewish Quarter. You can see outstanding performances based on heroic knights, damsels needing rescue, notorious bandits, and many more figures from medieval literature and Italian Renaissance poetry.
Also, this is the First Italian Heritage on a UNESCO list, and you can watch them daily.
The Teatro Massimo Vittorio Emanuele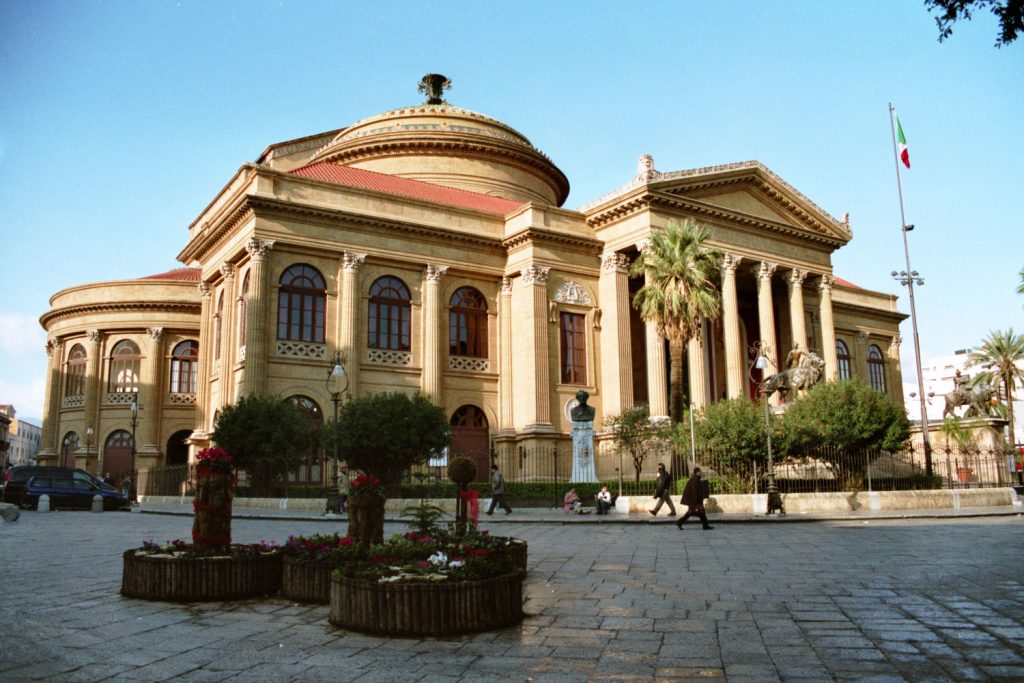 From the Quattro Canti, take the Via Maqueda, leading you straight to the Teatro Massimo Vittorio Emanuele, another point of interest in Palermo.
The Massimo Vittorio Emanuele Theater (1897) is the third-biggest opera theatre in Europe and the largest in Italy.
The Teatro Massimo Vittorio Emanuele is famous for its acoustic qualities. This building is extravagant, with an outside that seems more like a palace and an equally sumptuous inside.
Due to the plays and operas' excellence, it soon became one of Italy's most well-known theatres.
However, this was closed in 1974 and reopened in 1997.
Today, the theatre still presents the best operas. Although the theatre offers daily guided tours, the tickets are somewhat expensive. There are several packages available, both with and without backstage access. For 20 euros, you can enter the Opera Terrace for a 360-degree view of Palermo as part of the tour.
For movie fans, this theatre is also where the Third Godfather movie's climactic sequences were shot!
The Quattro Canti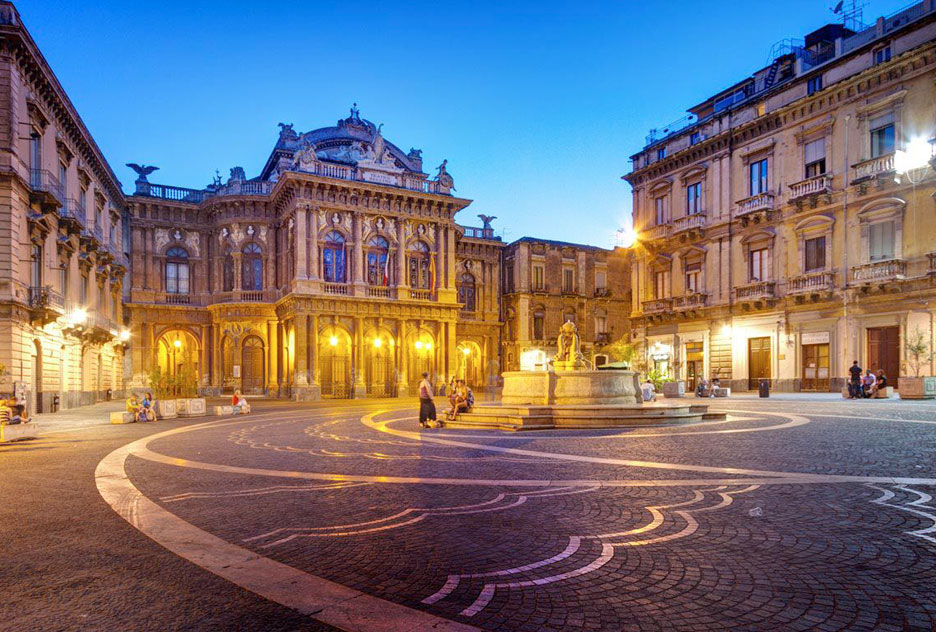 The Quattro Canti, an open space in Palermo's center, is a straightforward but stunning attraction.
The square was built in 1608 to serve as a junction for Via Maqueda and Via Vittorio Emannuel, but it is famed for its architecture. The Quattro Canti crossroads is known as "Four Corners" in English.
You can see the four symmetrical facades. They all follow the same design: a fountain at the bottom representing the four seasons, sculptures of Palermo's rulers on the first level, and images of the city's four patron saints on the top level.
They feature fantastic symmetry and design, giving the impression that you have entered Florence or Renaissance Italy. This was greatly inspired by the "Quattro Fontane" in Rome.
The Norman Palace and the Palatine Chapel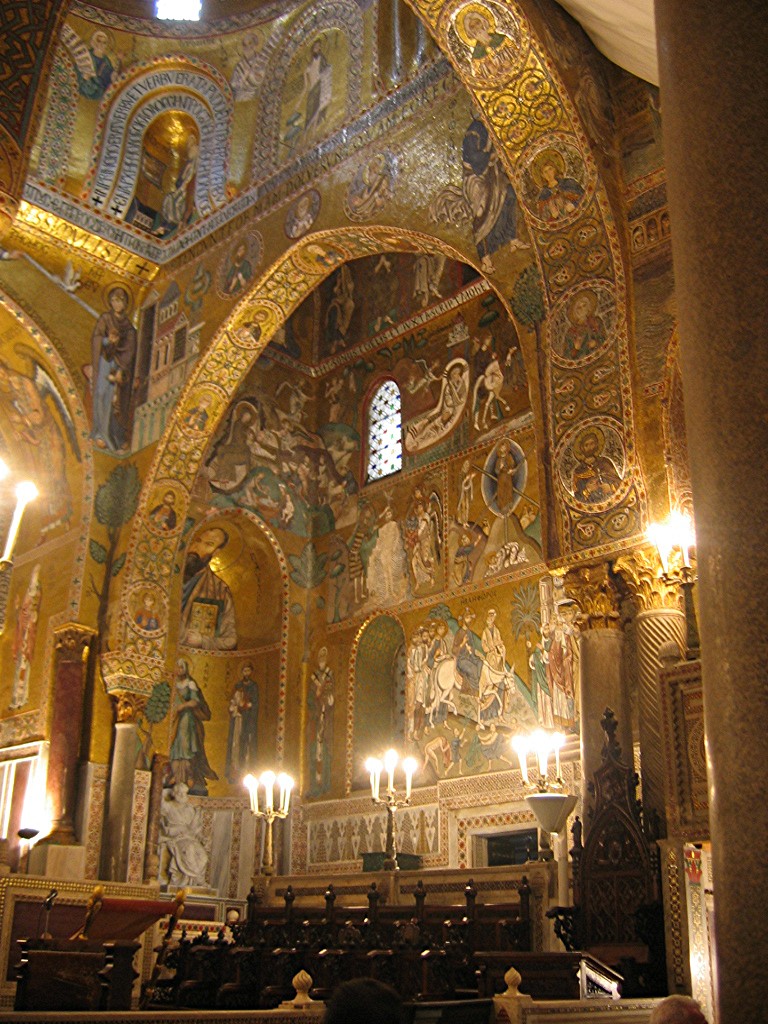 The Norman palace, seen on Piazza Indipendenza – at the city's highest point- is the ideal illustration of Palermo's multicultural diversity. It was initially constructed to house Arab emirs, but the Normans soon extended it before the Spaniards took it. The building currently serves as the seat of the Sicilian Regional Assembly.
It is a UNESCO World Heritage property and one of the most popular tourist attractions in the city. The sophisticated architectural design preserves the influences of the various nations that inhabited it. The courtyards, gardens, and King Roger's Room are the best spots at the palace. Also, the mosaics of hunting scenes are impressive.
The Palatine Chapel, a marvel of Arab-Norman-Byzantine design, is the crowning achievement of the Norman palace. King Roger II commissioned the chapel to house the royal family's masses.
Its most striking feature is the stunning golden mosaics covering both walls of the Palatine church.
Its most striking feature is the exquisite golden mosaics covering the walls and ceiling of the Palatine Chapel. Even better, some depict human figures, which was unusual in those days.
It is often regarded as Sicily's most beautiful church and is Palermo's most exquisite Byzantine chapel.
Shop at the street market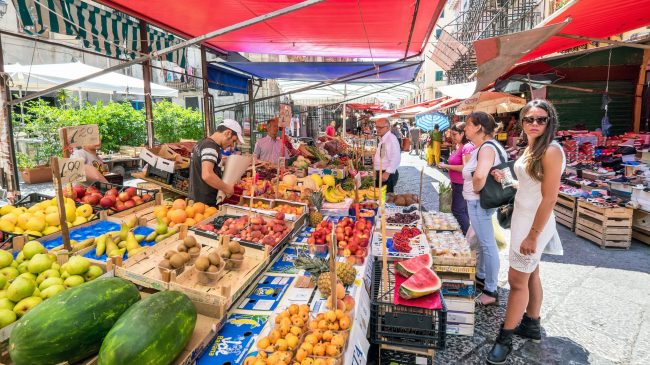 Walking along the street markets in Palermo gives you a natural feel about the city's heart and local life.
Capo, Ballaro, Vucciria, Borgo Vecchio, and Lattarini are street markets you can enjoy. These streets are famous for selling street food, fruits, vegetables, cheese, fish, clothing, dishes, electronic products, and many other cheap things.
 St. John of the Hermits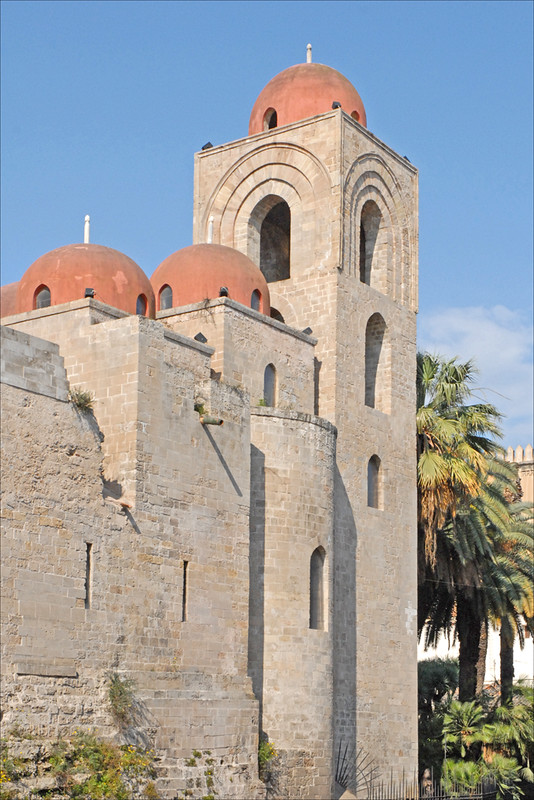 St. John of the Hermits (San Giovanni degli Eremiti in Italian) is a medieval Norman church near the Norman palace.
It is a tiny and charming church constructed in the 6th century, and despite its enormous age, the building is exceptionally well preserved.
The church's red color domed towers, which are still incredible, can be found at one end.
Although later Roman modifications were in this building, it has an architectural style representing a mix of Arabic and Norman.
Also, a lovely garden with exotic trees and plants is behind the chapel. So, it is a great place to rest from the hustle and bustle of city life.
The Botanical Garden and Villa Giulia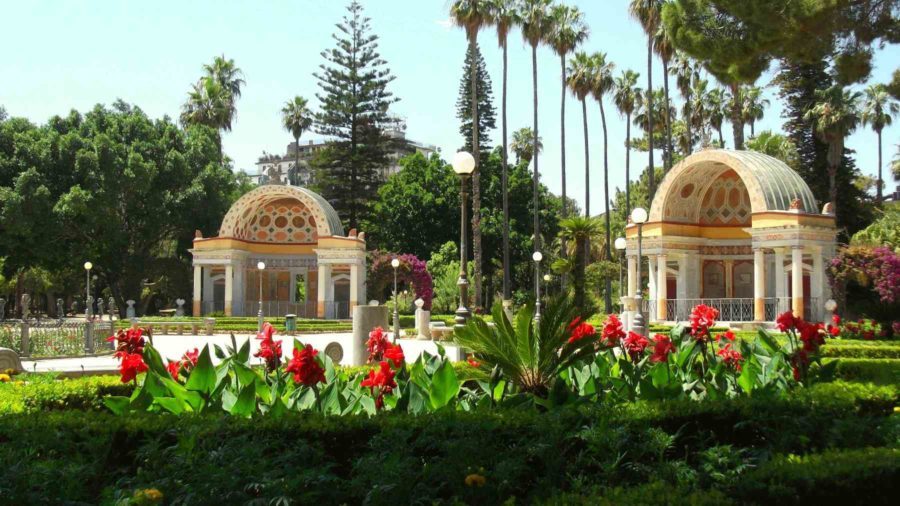 The Palermo Botanical Garden, which can be found not far from the Foro Italico on Via Lincoln, is another place to visit to feel the greenery during your tour.
You can take a walk in the shady alleys to enjoy the freshness, and this botanical garden is home to several species of Mediterranean and exotic trees and plants. One of the main things to see in this garden is the giant ficus with intertwined branches, the most famous tree.
Also, Villa Giulia, adjacent to the botanical park, has beautiful greenery surroundings, which you can access without charge, unlike the botanical garden.
It is Palermo's most exquisite public garden, complete with statues, fountains, and several benches for resting. You may also find a café at the bottom of the park to satisfy your thirst.
Palermo Cuisine
While enjoying the street food in Palermo, you can have the chance to taste the Palermo mouthwatering dishes.
Parmigiana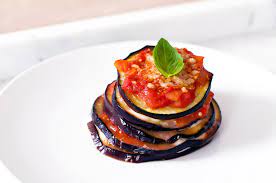 It's one of the most well-known Italian meals made of thinly sliced, breaded, deep-fried eggplants. Eggplants, cheese, and tomato sauce are piled in Parmigiana, then baked. Instead of eggplants, try it with zucchini or artichokes.
Pasta alla Norma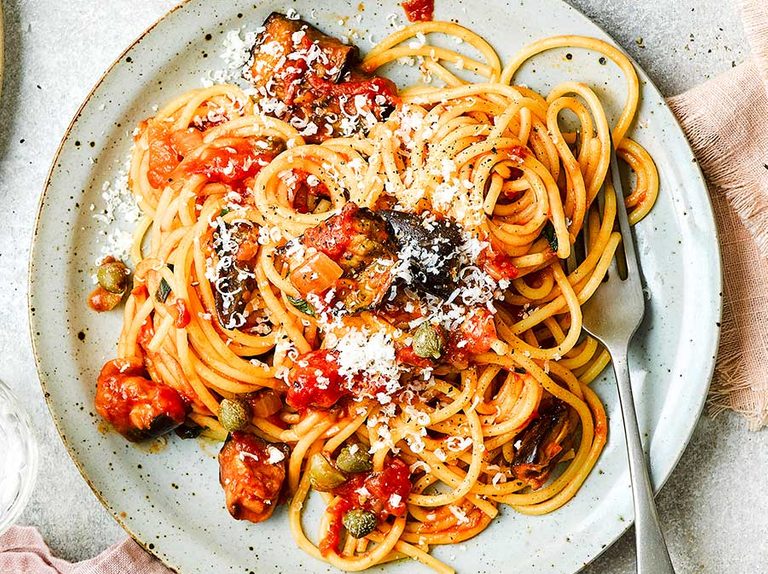 Perhaps the most well-known dish from Sicilian cooking outside the island is pasta alla Norma. Tomatoes, eggplant, and basil are the locally farmed veggies and herbs in this substantial pasta recipe.
Arancini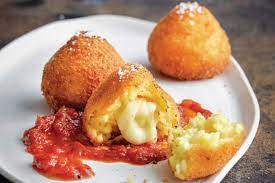 They are deep-fried rice balls with cheese, tomato sauce, spices, minced meat, and bread crumbs on top. These balls have a texture that is creamy and risotto-like. Arancini is a typical Sicilian dish that dates back to the 10th century under Arab domination. Since they are orange in color and shape, the name means "small orange."
Biscotti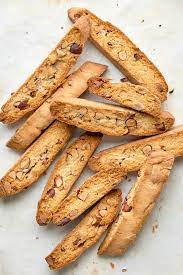 Biscotti or Santucci, famous Italian almond cookies baked twice to make them crunchy, are extensively consumed. They first appeared in Ancient Rome when soldiers and guests adored them. Biscotti may be stored for a very long time because they are made without eggs or fat after they are baked.
Calzones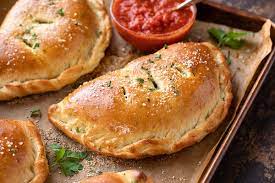 This meal is a typical inside-out pizza prepared in an Italian oven. Pizza dough is used to make calzones, filled with mozzarella and ricotta cheese, veggies, ham, salami, or meat, and folded into a half-moon shape. Their precise meaning is "trousers" or "stockings," created in Naples in the 18th century.
Try out these dishes in Palermo restaurants / fast food / Pubs and bars;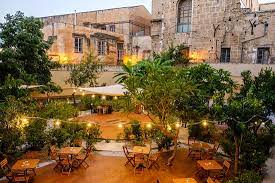 Nightlife in Palermo
Nightlife in Palermo is somewhat different from other cities. There are many options regarding nightlife, matching your desire to spend your night at Palermo.
Pubs, clubs, restaurants, and bars in Palermo serve you to spend your nightlife second to none. The typical night starts with an aperitif at 8 pm and lasts until about 3 am.
If you seek thrills after 3 am, Vucciria in Old Town will be your best option.
So, if you are looking for the best place to spend your night, you should check out the following areas;
Historical City Center (Centro Storico) – Old Town
This is the best place to drink and dance, be romantic with your partner, or roam free among the old buildings and palaces in the small alleys.
So, try out these spots in the Old Town to get what you desire;
Champagneria
Piazza Sant'anna
Piazza Rivoluzione
 Politeama / Libertà Area (Downtown)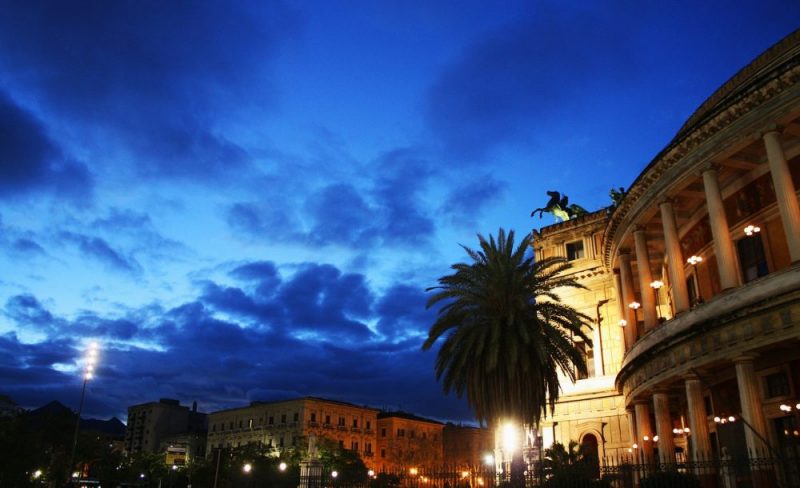 There are several bars and restaurants here, many of which have a more fashionable and upscale vibe than the relaxed options of Old Town.
Also, prices are a little bit higher than in the Old Town. Here, multiple authentic Italian restaurants, steakhouses, Japanese sushi stops, sandwich stores, and Indian food stops are there to serve you.
The unique thing here is to enjoy an aperitif or a drink right after dinner.
Mondello, Addaura and Sferracavallo coasts
These are places where anybody's heart is sure to race at sight. In summer, many locals come here to have fun by drinking and dancings.
There are many clubs, bars, and restaurants with sea views here. As the sun sets on the coast, you can enjoy unforgettable experiences.
The prices are a little higher here, but even the restaurants here typically do not charge more than €40 for the entire meal, and you can have a cocktail, a glass of wine, or a beer between €5 to €8.
But, remember, without a car or a taxi you won't be able to come to these places, as public transport is unavailable here.
Where to stay at Palermo
We give you three options of areas you may choose to stay in Palermo;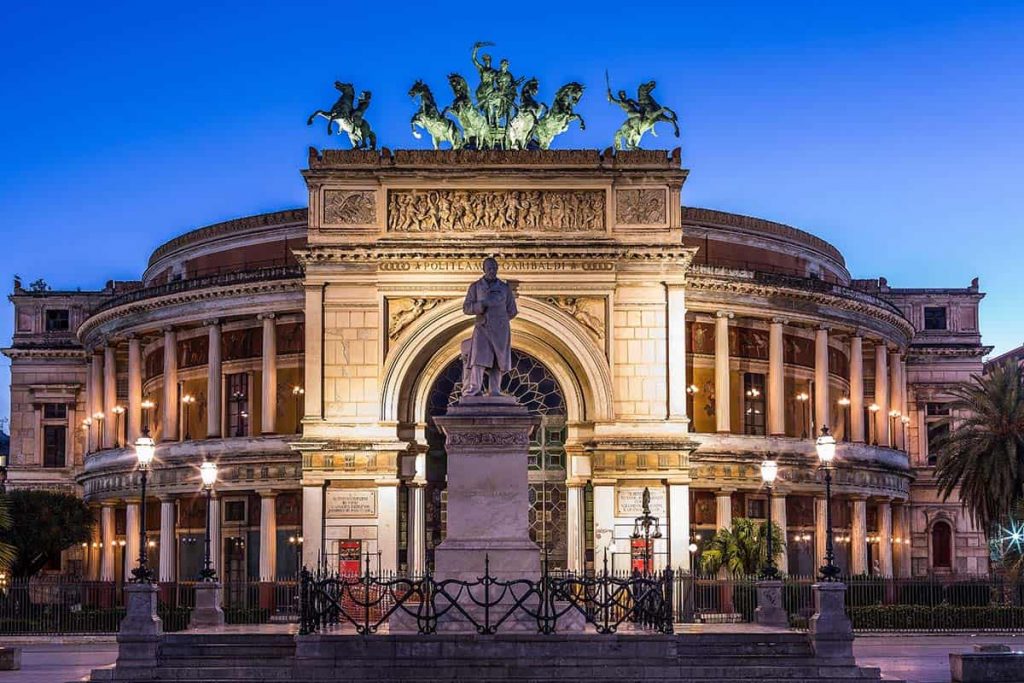 Politeama / Libertà –
If you are searching for a safe & clean place within walking distance of many attractions and are a fan of active nightlife, this is the best area for you to stay. Also, it has a direct connection with the airport.
So, try one of the following hotels, apartments, and B&B for your staying;
Hotel Wagner- Luxury Hotel
Hotel Politeama
Grand Hotel Et Des Palmes- Luxury Hotel
Politeama Apartments
Family Affair Palermo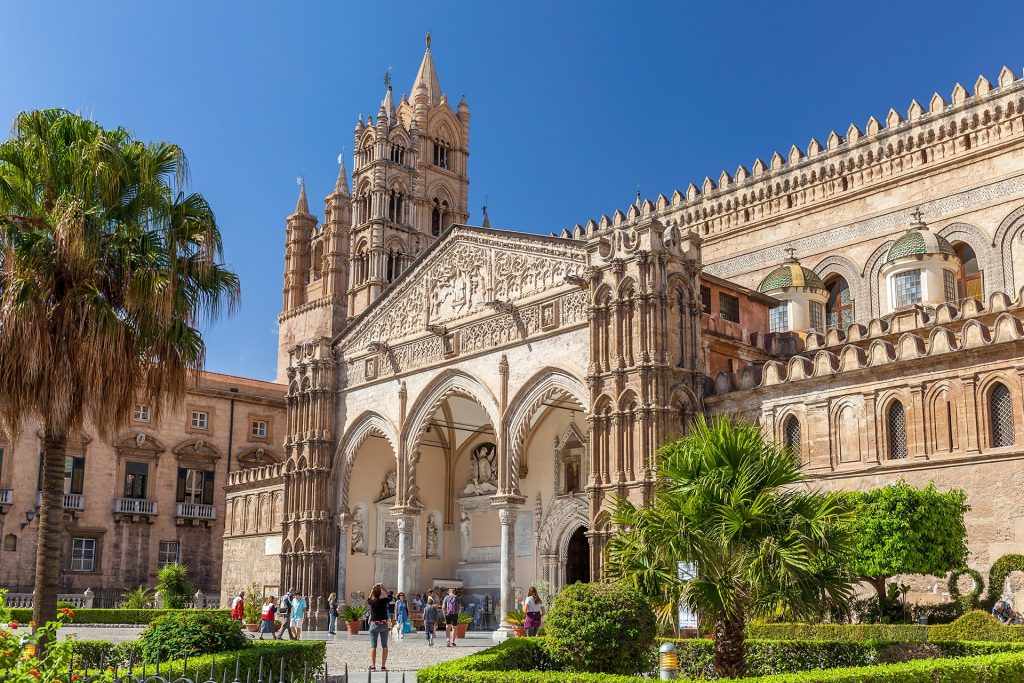 Historical Center / The Old Town –
If you are an explorer, a sightseer, or a nightlife lover, then this area suits you to stay because all the attractions of Palermo are full of restaurants, shops, and cafeterias.
So, we suggest you have one of the following hotels, apartments, and B&B for your stay;
Palazzo Natoli Boutique Hotel
Grand Hotel Piazza Borsa – Luxury Hotel
Hotel Principe di Lampedusa – Luxury Hotel
Palazzo Sovrana
La Terrazza sul Centro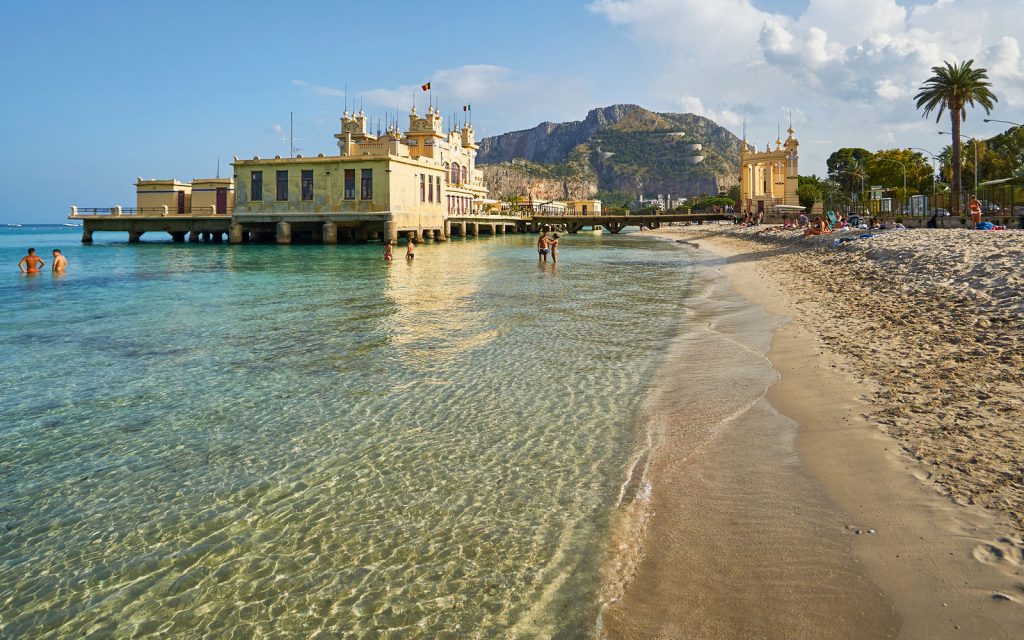 Mondello Seaside – 
This area is suitable for travelers who seek a great seaside with lush greens and hope to have an active nightlife in summer.
Once again we remind you to rent a car if you prefer to stay here, as it is 13 km from the Old town.
Palermo City commute options
Buses, taxis, subways, tram systems, trains & coaches, and car rentals are the options of Palermo you can have for your transportation in Palermo.
But keep in mind that:
In Palermo, buses are not on time, taxis are expensive, subways and trams don't have a connection to many attractions, and trains and coaches are not suitable for inner transport.
So, renting a car is probably the best option for your transportation inside the city of Palermo.
---
With these guides, we hope you enjoy your trip to Palermo –  a city with great historical attractions, delicious cuisines, and beautiful coast.
---
FAQs
Is Palermo good for tourists?
Palermo is an emerging city for world tourists due to their great history, cuisine, and culture.
What is Palermo best known for?
Palermo is Europe's second-largest historical center and has the most significant UNESCO sites. It is also known as the most conquered city in history.
Is Catania or Palermo better? 
Palermo may be a better option when considering exploring the Sicilian market culture.
Is Palermo in Sicily or Italy? 
Palermo is the capital city of Sicily, an island in Italy.
Is Palermo expensive to visit? 
The city of Palermo is an affordable city for tourists.
Do they speak English in Palermo?
Palermo commonly uses the Italian language and often English.
Palermo beaches include Mondello, Aspra, Cefalù, San Vito Lo Capo, Isola delle Femmine, and Arenella. Each beach is within walking distance of Palermo or a one-hour drive from the city.
Can you drink tap water in Sicily?
In general, Sicilian tap water is safe to drink, but if it comes from Etna, it could taste metallic. Taormina and Catania are nearby volcanoes where you can find the odd flavor. In public areas and drinking fountains, signs typically indicate whether the water is drinkable.
What is Sicily famous for?
Sicily is famous for its cathedrals, vineyards, island beaches, and fantastic architecture.
People also viewed: