Hidden Gems and Authentic Experiences
Diversified architecture, excellent street life, the food, the underground city, unusual sights, shopping, and the coffee culture, will complete your Naples visit with glamor.
Simply Naples is the birthplace of PIZZA, and you will love the food culture of Naples.
Naples is the third largest city in Italy and the regional capital of Campania. It is located in the South of Italy. Naples's population is around 2,180,000.
Naples History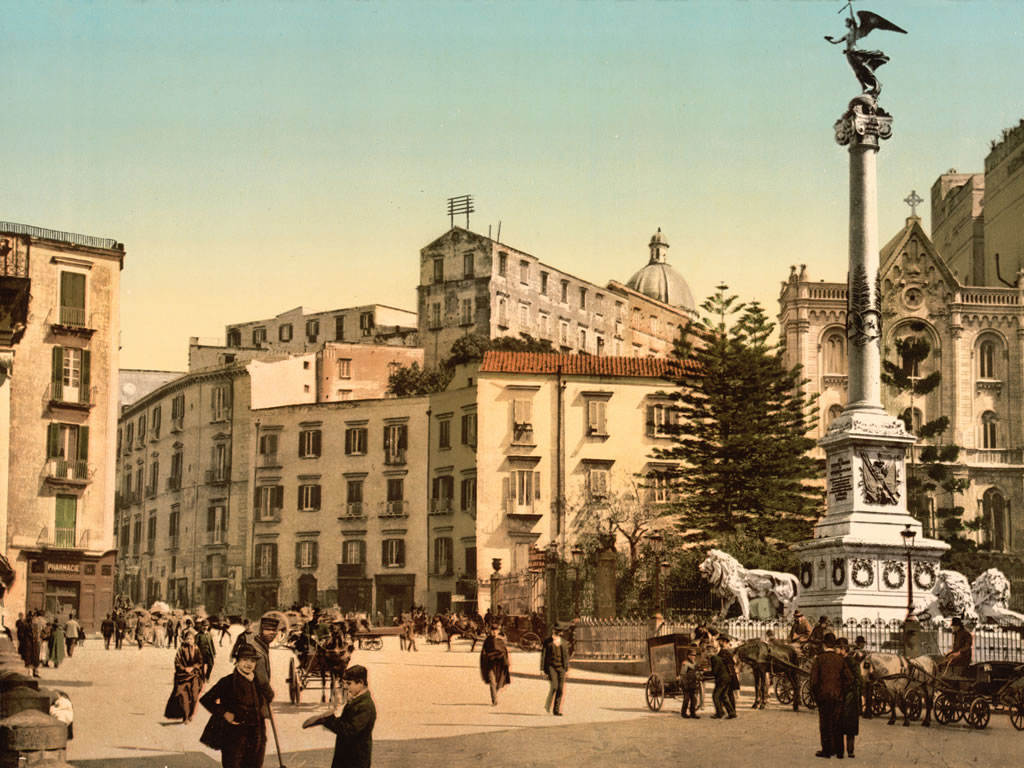 The first Greek settlement on mainland Italy was founded around the 8th century – a city called Cumae. The name Cumae was renamed Neapolis, meaning "New City." This city became a powerful colony and an important cultural center in Ancient Greece. The municipality maintained its Hellenistic culture even after being conquered by the Romans, who used it as a resort.
World War I, the emergence of fascism in Italy, and the Great Depression of the 1930s severely impacted the city.
Naples was the first Italian city to rebel against Nazi military occupation during World War II, and it was eventually freed of the occupying German forces. Despite the rebellion, the town was heavily bombed, and the 1944 eruption of Mount Vesuvius did not aid the city's rehabilitation.
How to reach Naples
By Plane
The Aeroporto di Napoli-Capodichino (NAP) is the Naples international airport, less than 4 miles from the city center. Usually, one million passengers use this airport each year.
Due to the increase in low-cost airlines and having a well-connected transport system to the historic center, this is the easiest way to reach Naples.
Try to find the best price for your trip, as economic deals can be found.
By Cruise
Several Mediterranean cruises come to Naples Port, a large and centrally located port.
If you prefer a slow trip enjoying the beautiful views and no luggage restrictions, a train will be the best option for you to travel.
There are several train stations in Naples. The central station is Napoli Centrale, known as "Piazza Garibaldi Station."
This will be a good option if you travel from Rome to Naples as it takes a little over an hour on the high-speed FrecciaRossa trains, which cost €35 each.
By Car 
Hiring a car is an alternative for individuals who enjoy driving and intend to travel to Naples from another Italian city. Remember that many of Italy's roads need a toll, so factor that into your travel budget!
Naples Weather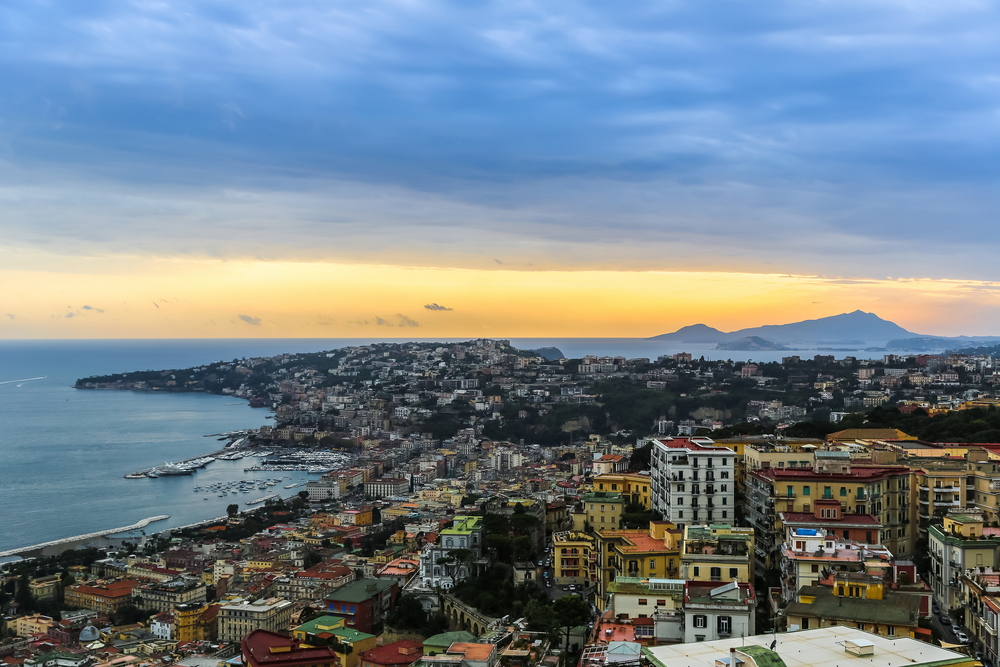 The Mediterranean climate has mild, rainy winters and hot sunny summers.
The summer is between June to August. The rains are rare in summer and occur as downpours or thunderstorms. August is the hottest month in Naples.
Winter starts in December and ends in February. Naples" winter is mild and rainy, and rains occur in periods of bad weather that last a few days. The coldest month in Naples is January.
The best time to visit Naples is from mid-April to mid-June and from early September to mid-October. In both situations, you must account for a few wet days, particularly between mid-April, mid-may, mid-September, and early October.
There may be many sunny, moderately warm days in the summer, especially in July and August, but there may also be times when the heat is stifling and oppressive. But this time of year is also an option for individuals who can handle the heat.
The most significant time of year for a beach vacation in Naples is summer, especially from June to mid-September, but the sea is still a little chilly in June.
Where to visit in Naples
Pompeii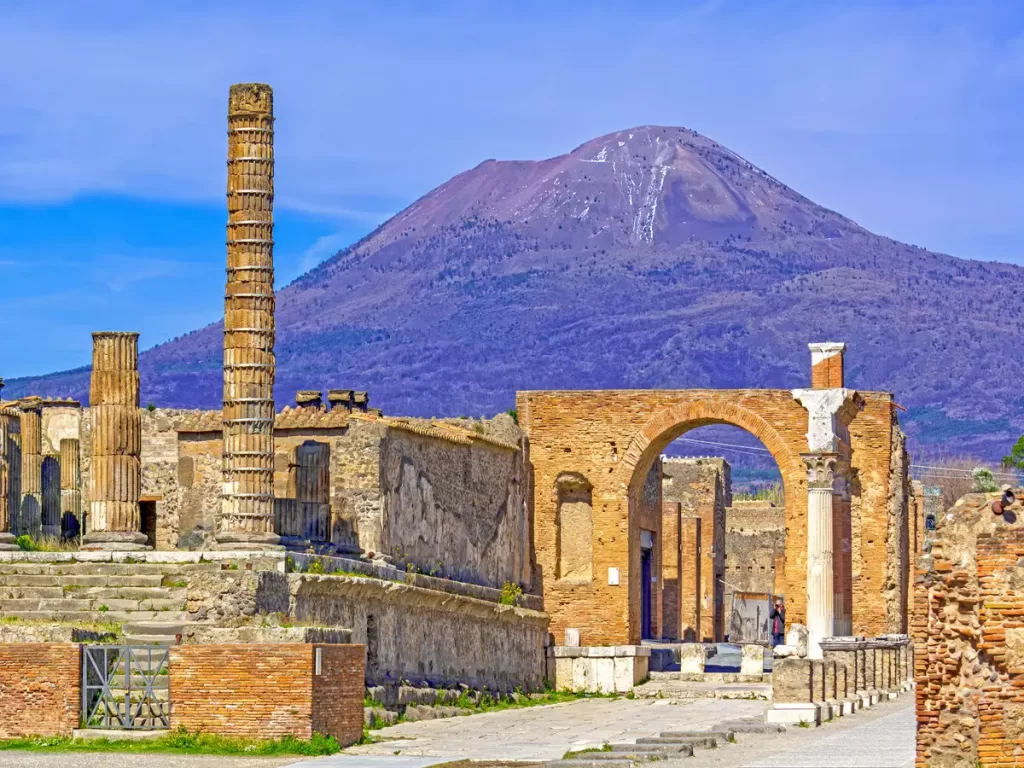 One of Naples' and Italy's most well-known attractions is the excavation of the Pompeii archaeological area. It was a location close to the Mount Vesuvius volcano. The volcano erupted in AD 79, causing volcanic ash to blanket the city. Numerous individuals passed away, and the town was destroyed until attempts to extricate the city from the ash layer were made in the 18th century. Pompeii is now a booming destination for tourists, historians, and archaeologists.
The Amphitheatre, the Casa del Fauno, the Temple of Apollo, and the Temple of Jupiter are among the many intriguing sights in Pompeii, where visitors can stroll around the vast remains.
Mount Vesuvius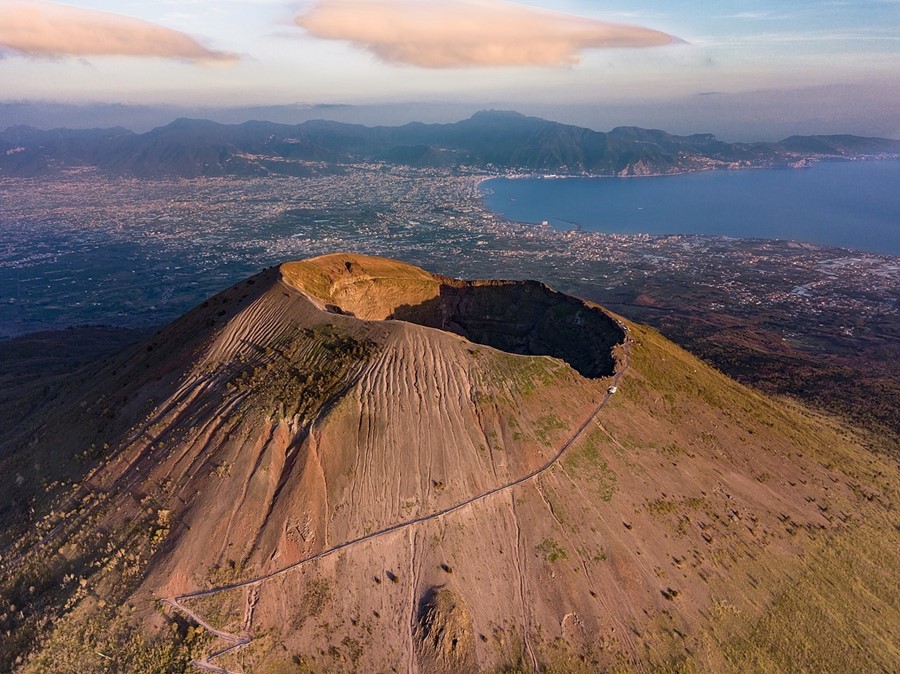 Southeast of Naples, there lies a volcano called Mount Vesuvius. The cities of Pompeii and Herculaneum, which were at the foot of Mount Vesuvius, were destroyed during the massive eruption in AD 79. It is possible to visit this stratovolcano nowadays.
You can walk around the volcano's crater, and there are hiking routes atop its moonlike surface. Vesuvius only emits a small amount of smoke and fumes you can taste. At the summit, you also get a stunning view of the city.
Don't forget to buy tickets in advance.
 Herculaneum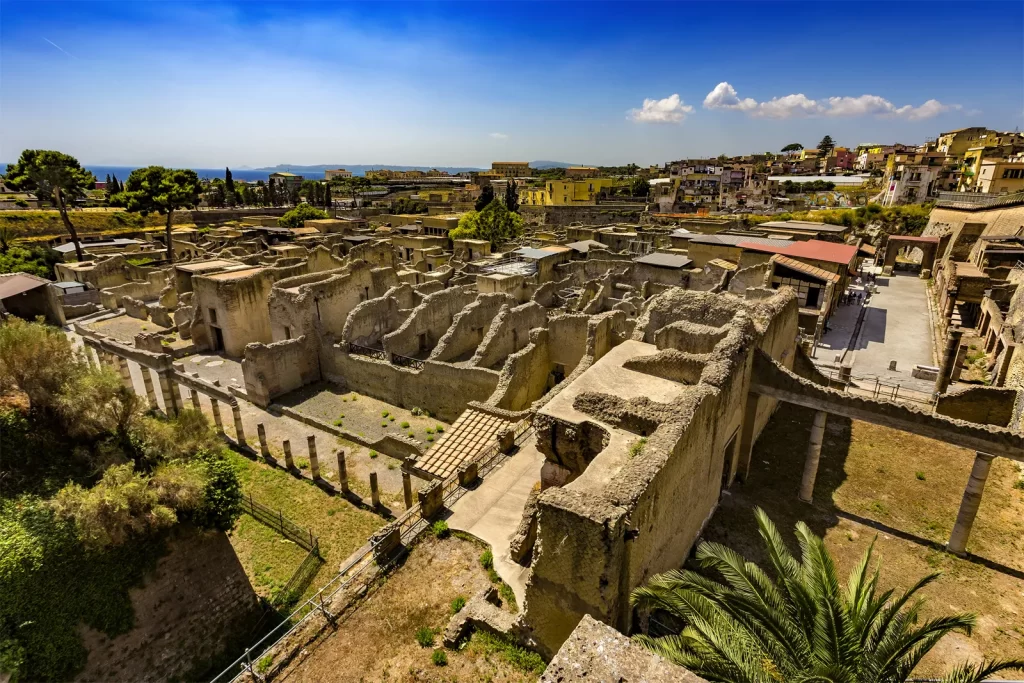 The city of Pompeii is frequently brought up while discussing the big Vesuvius explosion. Herculaneum, another town, was on the opposite side of the volcano. Compared to Pompeii, this city sustained less damage, and the lava flow engulfed it was only 20 meters thick.
You get the impression that you are strolling through a genuine Roman city in Herculaneum. In addition to being significantly smaller than Pompeii and even closer to Naples, the buildings here have been much better maintained since the volcanic catastrophe.
Naples National Archaeological Museum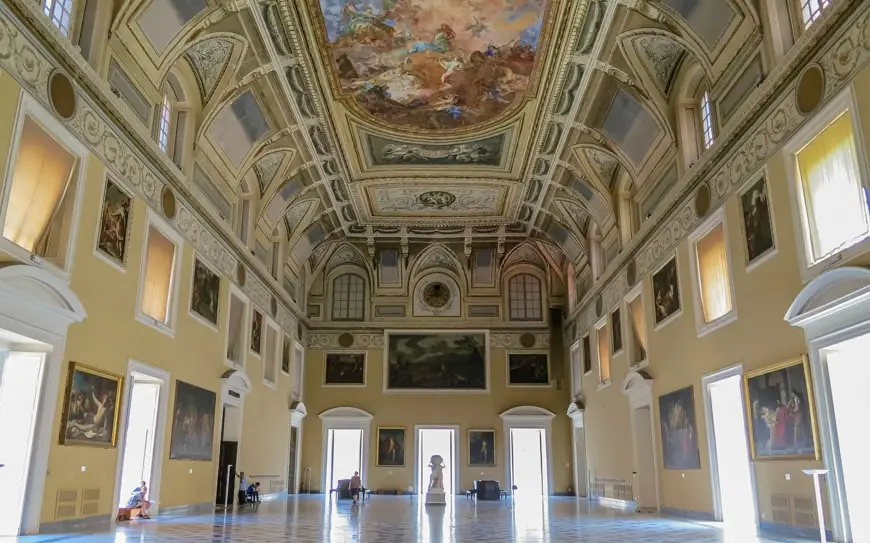 Naples's military and cavalry barracks were converted into the National Archaeological Museum. It has an extensive collection of Roman and Greek artifacts and several pieces from Pompeii and Herculaneum.
This collection has numerous marble statues representing scenes from classical mythology, lovely mosaics found in Pompeii, and many artifacts from ancient Egypt, including mummified bodies and death masks.
This museum is a must-see for everyone who enjoys learning about ancient history and archaeology.
Castel Nuovo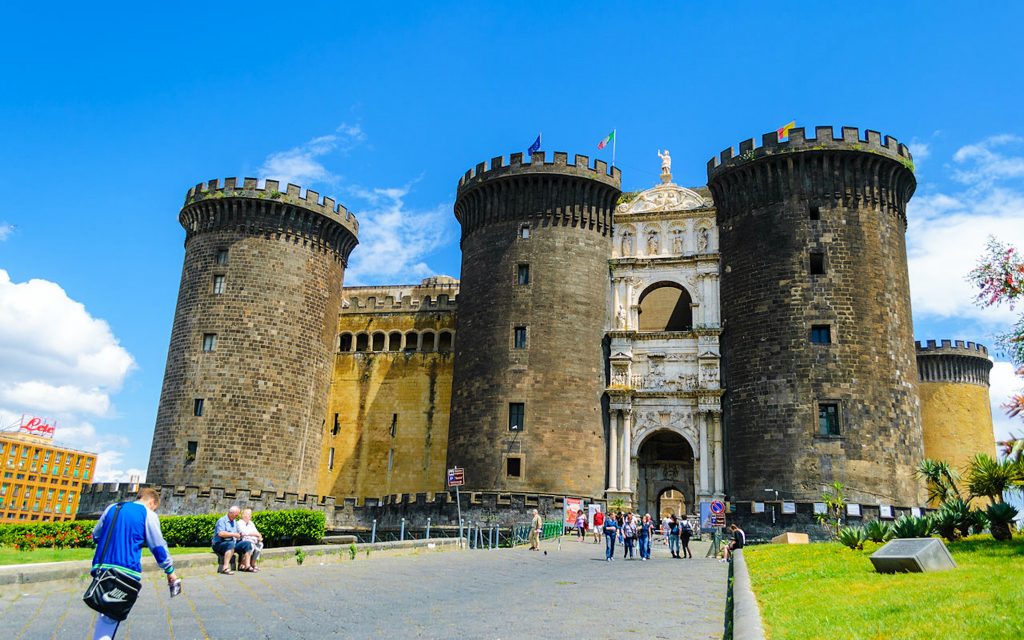 Castel Nuovo Medieval Castle has been a landmark for 800 years
and is conveniently near the well-known Piazza del Plebiscito.
One of the first views that tourists arriving by cruise ship will encounter is the Castel Nuovo, which stands out as a prominent element in Naples' skyline.
The Castle, built in 1282, has five circular crenulated towers and a magnificent triumphal arch that was later added.
Please tour the Castle to see its lovely towers, the painted ceiling of the Baron's Hall, the central courtyard, and the castle walls, which offer breathtaking views of Naples and the harbor.
The Naples Underground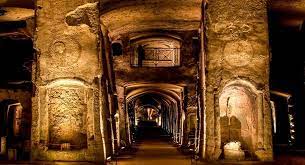 Naples has a great history not only above ground but also in undergrounds.
There is a network of Greek and Roman-built squares and streets in the underground of Naples that were later utilized as air raid shelters during World War II.
The San Gennaro Catacombs in the northern section of Naples offers precisely this, and the entrance to this unknown location is close to the Basilica dell'Incoronata.
Once underground, you will discover a maze of tunnels and lanes dotted with ancient cemeteries and crypts. The lower floor, divided into two levels and softly lit to maintain the eerie underground atmosphere, has an astounding 3000+ tombs.
Although the top floor is more extensive, it is no less impressive and has numerous intricate frescoes and art pieces.
With a guided trip, you can travel several routes, such as Napoli Sotteranea, where you can see the Greek-Roman Aqueduct and Roman theater. Another noteworthy feature is the Galleria Borbonica, a tunnel King Ferdinand II of the Bourbons designed.
Castel dell'Ovo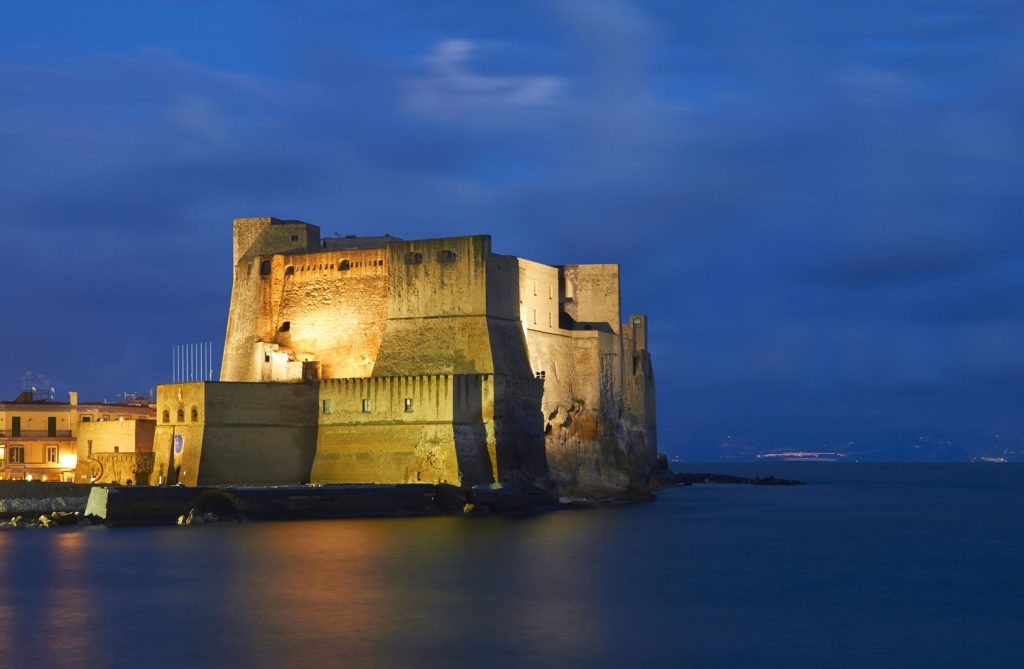 Castel dell'Ovo is one of Naples' oldest buildings, built in the early 6th century. This magnificent sea-bound Castle will be seen as you approach Naples' harbor.
You can still see some defensive construction that has existed there ever since. The area where the Castle now stands was once an island, but it is directly connected to it by a road and a trail.
This Castle is also known as "Egg Castel," several art exhibits and displays about the Castle's history are also available here.
Piazza del Plebescito & Palazzo Reale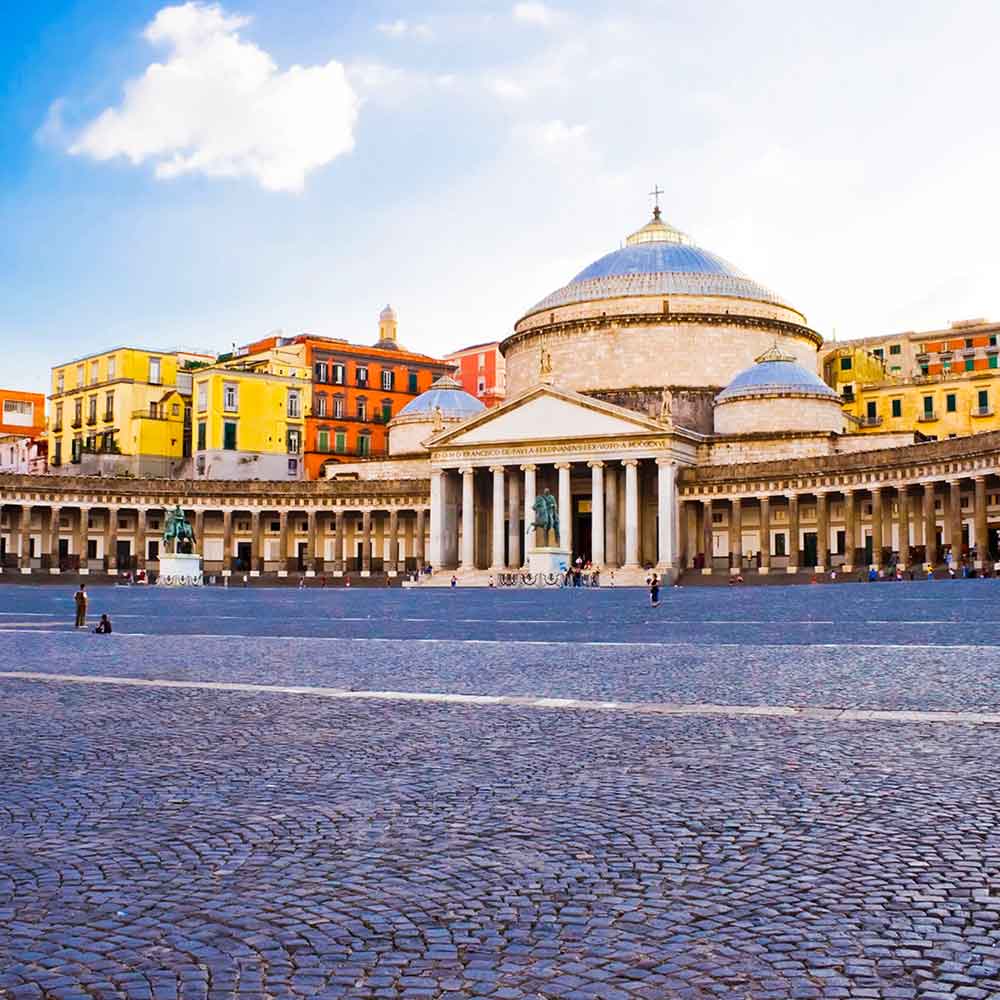 Naples' main square was created in honor of Joachim Murat, who ruled Naples from 1808 to 1815. Napoleon Bonaparte's brother-in-law was named Murat.
The stunning Palazzo Reale di Napoli, or Royal Palace, is one of the attractions on this semicircular square and is a must-visit spot.
The Church San Francesco di Paolo, constructed in the same style as the Pantheon in Rome, is on the opposite side of the Piazza. The Statua di Carlo III di Borbone and the Statua di Fernando I di Borbone are two statues that can be found on the square.
Santa Chiara Monastery Naples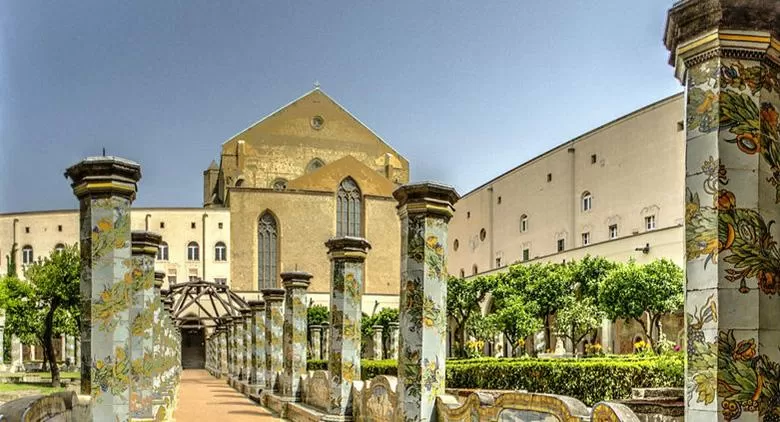 King Robert of Anjou and his wife Sanscha of Mallorca issued an order to construct the monastery known as the "Complesso Monumentale di Santa Chiara" in the fourteenth century.
The Church's Gothic design is still present today. It has a straightforward exterior with lacework and an old rose window. The Complesso Monumentale di Santa Chiara depicts Old Testament events in frescoes.
A museum with several artifacts from the Roman period is also in this Church.
Even though the cloisters were damaged during World War II, visiting them to see the exquisite ceramics is still one of the top things to do.
 Duomo di Napoli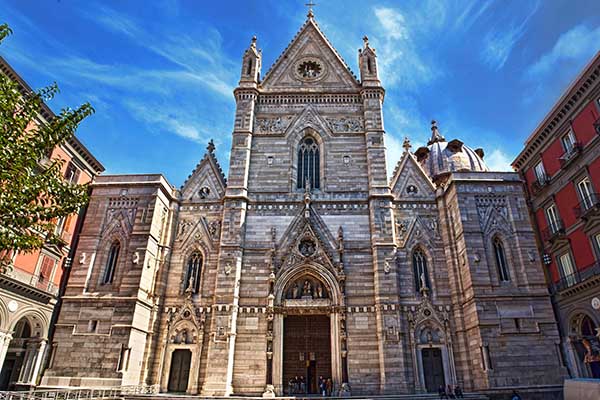 The Cattedrale di San Gennaro, often known as the Duomo di Napoli (Santa Maria Assunta), is situated in the center of Naples and was built in the 13th century.
This is one of the most beautiful churches in Naples. Due to renovations and modifications done after it was built, this ecclesiastical structure combines several architectural eras, including Gothic, Renaissance, and Baroque.
The Church's front façade has a vast central tower and numerous elaborate stone carvings. Also, the Church has exquisite décor, and many enormous columns enclose the main knave.
You can visit the exquisitely decorated San Gennaro chapel, which has an altar with exquisite decorations and two containers holding the saint's blood.
Apart from these, you can find stunning churches with great architectural designs.
Cappella Sansevero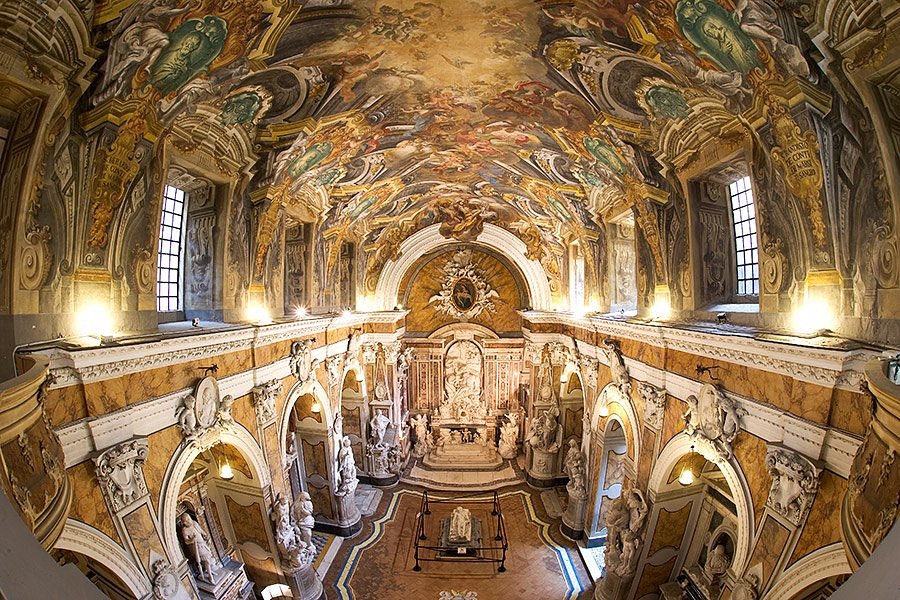 Gesù Nuovo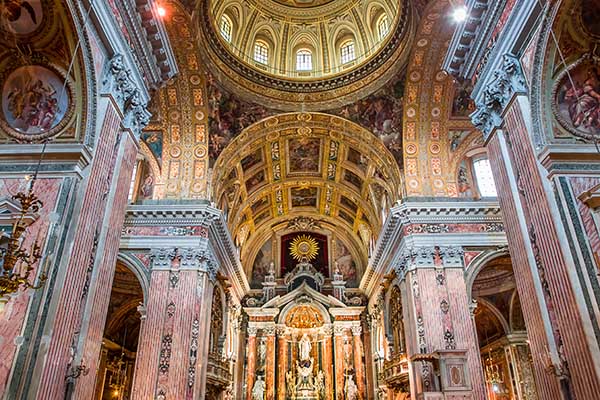 Chiesa di San Giovanni a Carbonara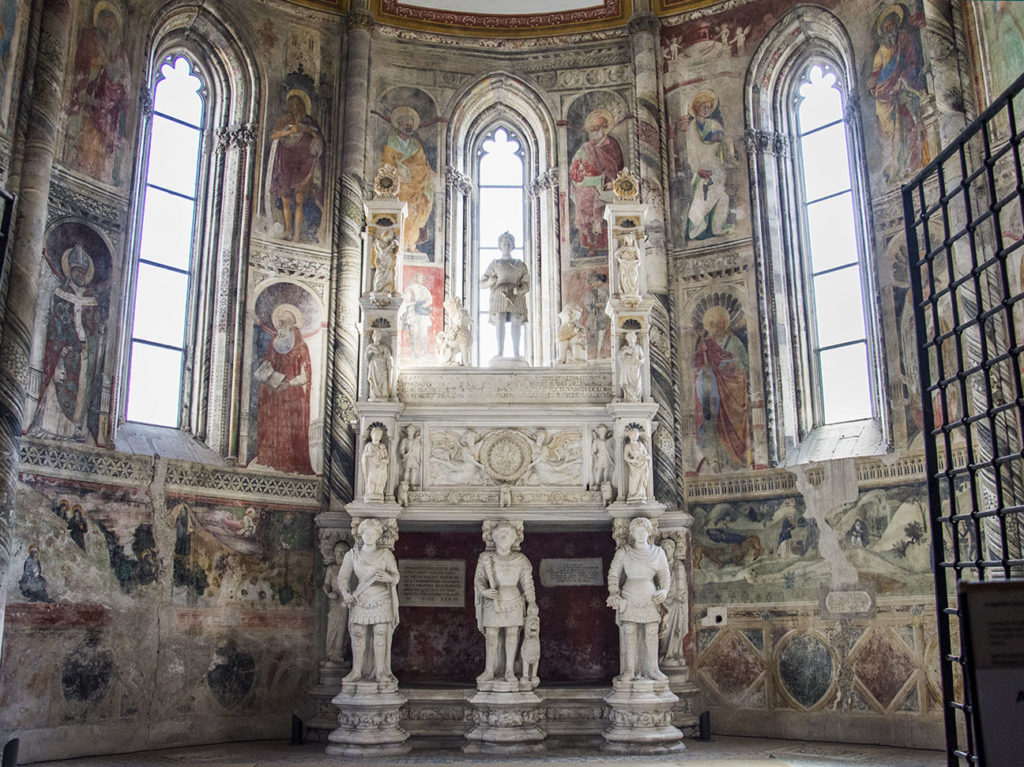 The San Gregorio Armeno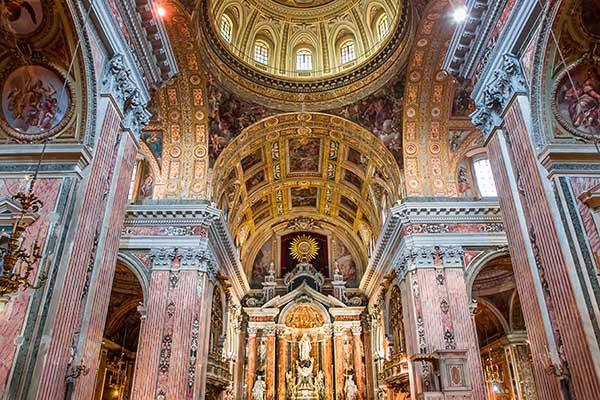 Chiesa dei Santi Filippo e Giacomo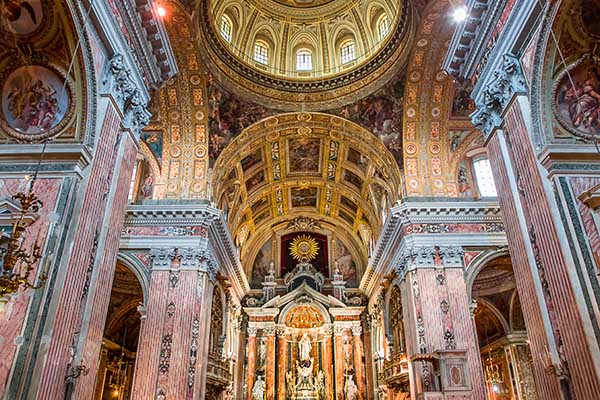 The Chiesa di San Domenico Maggiore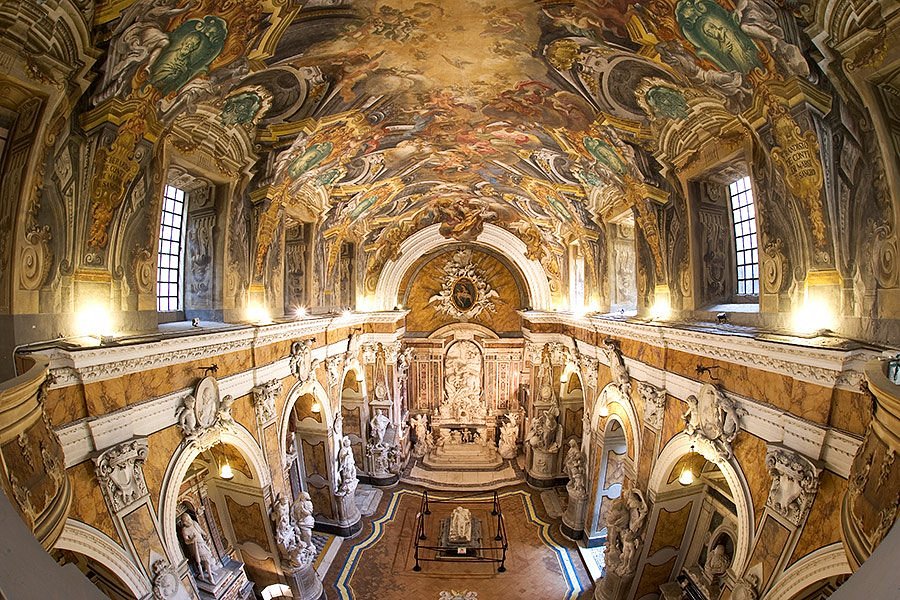 Things can do in Naples
Taste the original pizza from where it originated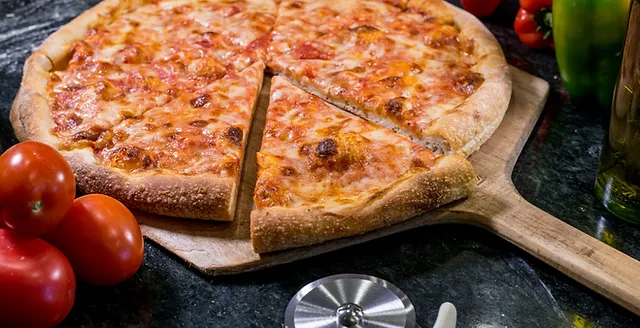 Stroll around the streets of Naples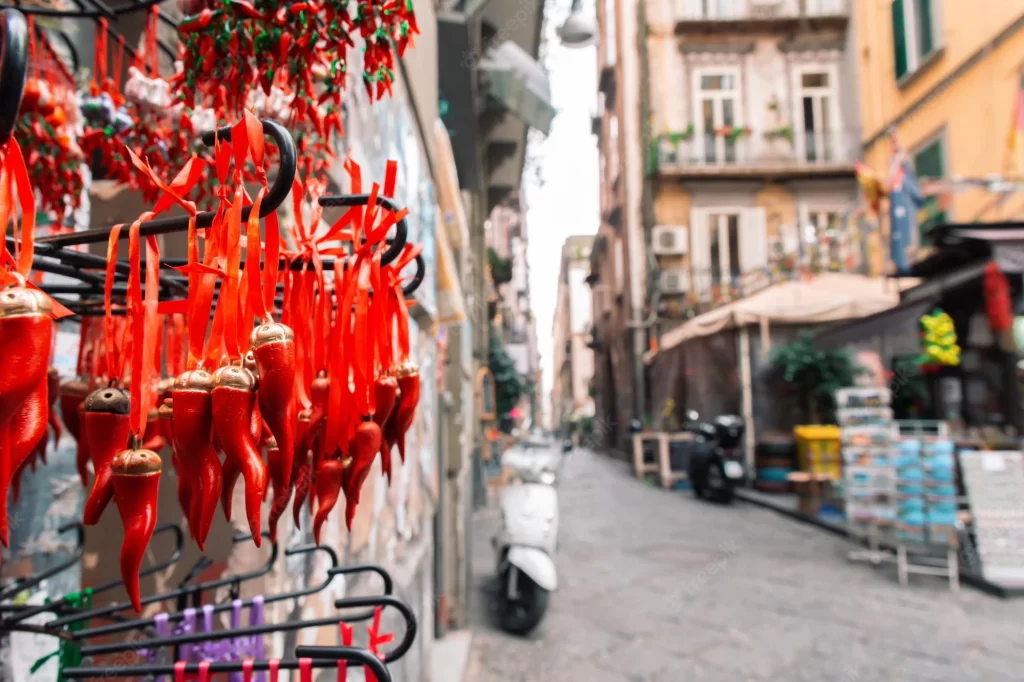 Try the delicious food in Naples 
Visit 200 years old hospital that repairs the dolls
Feel the taste of Coffee 
Shop in Naples to buy excellent local products
Explore the district of Santa Lucia
Relax at one of the stunning beaches in Naples
Naples Cuisine
Apart from PIZZA, there are numerous mouth-watering dishes in Naples that you can try during your visit;
Fried Pizza
Undoubtedly, this is the famous food in Naples. This most delicious fried dough is stuffed with creamy ricotta cheese, a bit of meat, and black pepper.
Impepata di cozze
Being located directly near the sea, Neapolitan cuisines offer a variety of seafood dishes. Impepate di cozze is among the most famous cuisines in the city. It is made from fresh mussels, Black pepper, white wine, tomatoes, and parsley. Eat with some bread by soaking up the delicious sauce.
Sfogliatelle
There are two versions of this pastry in the form of a shell. One (sfogliatella frolla) has a smooth appearance, while the other is constructed of numerous layers of flaky dough (sfogliatella riccia). Ricotta that has been sweetened, semolina, cinnamon, eggs, and candied fruit are the usual ingredients in this sweet dessert.
Spaghetti Alla Puttanesca
This genuine and delicious Neapolitan classic is made with just a few simple components. It is a spaghetti dish with tomato sauce, garlic, black olives, capers, and oregano.
Buffalo Mozzarella
The delicious mozzarella di bufala cheese produced in the Campana region has a unique trademark granted the protective Denominazione di origine controllata (DOC) status.
Many Neapolitan meals contain mozzarella di bufala. The mozzarella works best in straightforward recipes like pizza Margherita or a Caprese salad so that you may fully appreciate its delicate, buttery flavor.
So, try those cuisines from restaurants in Naples. Some of them are listed below;
Cantina di Via Sapienza
Naples Nightlife
With the historical sightseeing, Naples has thriving nightlife in the piazzas full of bustle. So, you can enjoy everything, from a sip of Chianti at a cozy wine bar to nightclubs that produce aperitivos and pump up the techno.
Just pop into some of the spots listed below to have fun in nightlife in Naples;
Galleria 19
Bourbon Street Jazz Club
Spazio Intolab
Moses Club
Piazza Bellini
Dejavu
Quartiere Vomero
Lido Turistico
Where to stay in Naples
Before you select a place to stay in Naples, you must plan your trip.
So, if you prefer to stay in the historic center, you can stay in one of the following;
Palazzo d'Auria ApartHotel
Il Tesoro Smart Suite & SPA
Hotel Residenza Nicola Amore
You can find the following hotels located in PIAZZA DEL PLEBISCITO;
Hotel Matilde – Lifestyle Hotel
Hotel Art Resort Galleria Umberto
Chiaja Hotel de Charme
Also, try one of the hotels listed below as per your budget;
Romeo hotel
La Ciliegina Lifestyle Hotel
Airone Hotel
Collins Hotel Naples
Naples City Details 
Naples City Map
You can download or print the Naples City Map from this link.
Getting around in Naples
By foot
Naples is a large city, but its historic core, where most of its attractions are located, is relatively small and easy to navigate on foot. The ideal way for tourists to navigate Naples is by combining walking with the metro, especially line 1, to travel further distances.
By Metro
You can use metro lines 1 and 2  to explore the city without any hustle.
Line 1 – Contemporary artists have decorated the stations on line 1; the Toledo station is possibly the most spectacular. Despite having contemporary stations, the service is lacking as there are only around every 10 minutes of trains and they are highly congested during rush hour.
Line 2 – This line uses rail cars in contrast to Line 1, initially serving as Naples' only underground metro. Typically used to travel to the Flegrea or Piazza Amedeo (Via dei Mille and Corso Vittorio Emanuele) districts, the route connects Pozzuoli and San Giovanni a Teduccio. From 5:20 AM to 11:20 PM, trains depart every 8 minutes. At Piazza Garibaldi and Piazza Cavour, Line 2 and Line 1 intersect.
By the Cumana Railway
Local rail service known as the Cumana connects Naples' city with various settlements and villages in the Phlegraean Fields. The closest beaches are here and can get pretty crowded during the summer.
The Montesanto station in the Pignasecca area serves as the terminal in Naples, while Torregaveta is the terminal in the Phlegraean Fields. The entire rail line takes around 40 minutes to travel; the cost of a ticket varies depending on how far you have to travel; for example, it costs EUR 2.60 to travel from Naples to Torregaveta.
By the Funicular 
Naples residents frequently use the funicular between the neighborhoods in the hills above Naples and the sea-level districts. In the city, there are four historic funiculars:
The funicolare centrale: between Via Toledo in the center and the Vomero neighborhood.
Funicolare di Mergellina: between Mergellina and the Posillipo neighborhood.
Funicolare di Chiaia: the most historic funicular was built in 1889 and ran between Piazza Amedeo and the Vomero neighborhood
La funicolare di Montesanto: between Montesanto and the Vomero neighborhood
The single-ride ticket for any Funicolare is EUR 1.10.
By Bus or Tram
There is a robust bus system in Naples. However, it is mainly utilized to travel between the residential, hospital, and university sectors rather than the city's historic district. The lines that are most helpful to visitors are:
Tram Line 1: Piazza Garibaldi to Piazza Vittoria
Tram Line 4: San Giovanni to Piazza Vittoria
It is convenient to utilize these two trams, which go the entire length of Via Marina, to get between the station and the neighborhoods of Piazza Municipio and Piazza dei Martiri.
By car
Due to the city center's heavy traffic, the parking challenge, and the numerous areas that are off-limits to visitors, we do not advise driving in downtown Naples. If you are traveling by car, it is recommended to park at a nearby garage or lot and then either walk or take public transportation into the city's core.
Hop-On-Hop-Off Bus
The red sightseeing bus is a fantastic way to explore a new city. We advise taking the bus as soon as you arrive to become oriented and take a quick tour of the city's attractions that you may want to explore at your own pace later on during your stay. If you purchase a hop-on-hop-off ticket, you can alight at any or all of the numerous stations along the route, see an attraction or site, and then board the next bus to reach your destination. The best way to see Naples' most famous landmarks in a single day is by taking this option, eliminating the need to travel long distances on foot or by public transportation.
The best option is to buy "The Naples Pass" for your journey, which gives you admission to many attractions of Naples. 
---
We are sure that these facts will help you enjoy your visit. Have a safe journey.
FAQs
What is Naples famous for? 
Naples is a city that has a magnificent history with vibrant culture. Diversified architecture, fantastic street life, the food, the underground city, unusual sights, shopping, and the coffee culture are some of its famous areas.
Is Naples worth visiting? 
Naples is a city that is worth visiting in Europe. Beautiful piazzas, a Unesco-listed historic center, and stunning surroundings will make your visit worthwhile.
Is Naples a prosperous city in Italy? 
After Milan and Rome, Naples has the third-largest urban economy in Italy in terms of GDP. One of the most significant ports in Europe is the Port of Naples.
Are Naples and Napoli the same? 
Napoli is the Italian language name for the city, gulf, and province of Naples.
Is Naples a walkable city? 
Yes, Naples is a very walkable city, exceptionally if you choose to base yourself in the old downtown area where most of the key attractions are.
How many days in Naples is enough? 
Three days and two nights are perfect for visiting Naples. This will give you enough time to enjoy the city relaxedly.
Is it cheap to live in Naples? 
Naples' cost of living is significantly lower than that of Rome, Milan, Florence, and other southern Italian towns. The low average monthly pay, however, means less spending power. The rent is not too expensive.
Naples is in what country? 
Naples is in Italy
What is Naples famous for food? 
Naples is particularly well-known for its pizza.
People also viewed: