Where History, Culture and Modernity Meet
Wandering through the winding cobblestone streets of Portugal's colorful capital. It's easy to fall in love with Lisbon. While lounging in a leafy plaza and sipping the world-class local wine as you overlook the Atlantic, you'll decide that you never want to leave. With a rich history and fascinating culture, you could spend a lifetime discovering the wonders of this unique, red-roofed city.
Portuguese Lisbon is the capital of Portugal, a city, a port, and the geographic center of the Lisbon Metropolitan Area. The most western capital city in continental Europe, it is situated in western Portugal on the estuary of the Tagus (Tejo) River. It is the nation's principal port, largest city, and commercial, political, and tourism hub.
With so much going for it, it's no surprise that Lisbon has been one of the most talked about European destinations in recent memory. If you've heard the buzz and want to see all the fuss, this detailed travel guide will tell you all you need to know to plan your first trip to Lisbon!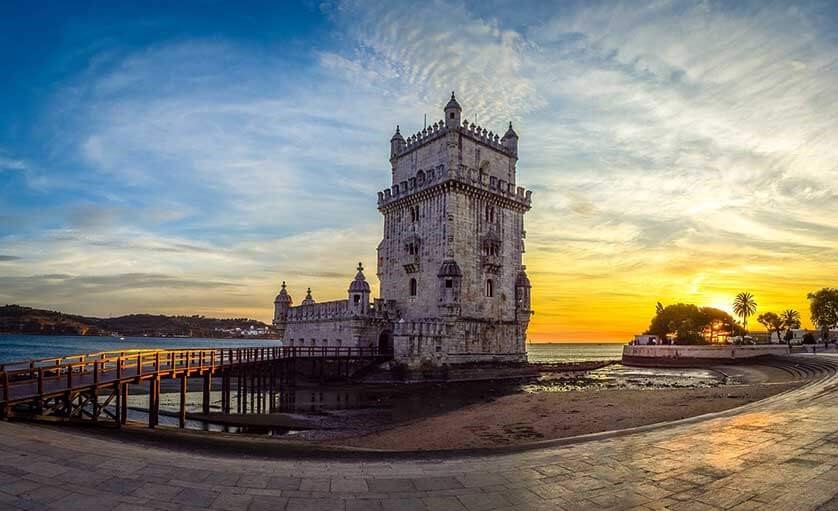 WHAT TO EXPECT IN LISBON
Language: The official language of Portugal is Portuguese
Currency: The official currency of Portugal is the Euro (EUR)
Population: Current metro area population of Lisbon in 2022 is 2,986,000, a 0.4% increase from 2021.
Credit Cards & ATMs: Many Lisbon shops, restaurants, and hotels accept credit cards. Like many other European destinations, keeping cash on you is wise. An ATM in Portugal is commonly referred to as "multibanco" or "caixa automatica". These ATMs in Portugal are used to withdraw money, pay bills, buy movie tickets, or make transfers. They can be found at most banks, airports, train stations, and shopping centers.
Safety: Overall, Portugal is one of the safest places to visit in Europe, ranked as the 13th safest country in the world. Crime rates are low and are typically in isolated neighborhoods. The biggest issue is pickpocketing in high-trafficked areas. Exercise caution with your valuables, and you shouldn't run into any issues.
Time: Portugal has two time zones and observes daylight saving time. Continental Portugal and Madeira use UTC+00.00, while the Azores use UTC-01.00.
Travel Tip – 1
Bring your walking shoes! Lisbon is famous for its winding cobbled streets and steep hills. At the same time, some vertical hikes can leave you a bit winded. It is a small and highly walkable city. The best way to go around town is with an electric bike or scooter, and the Gira app makes it a lot easier – download it, and you can grab a bike right from the street.
GETTING AROUND LISBON
Lisbon is served by a wide range of transportation, including metro, buses, trams, funiculars, trains, taxis and tuk-tuks, and free walking tours. The best ways to get around Lisbon and to and from Lisbon Airport, as well as some local insider tips to help you navigate the city like a local.
Lisbon Metro
Lisbon Metro, known by the locals as "Metropolitano de Lisboa," is one the fastest ways to get around Lisbon, covering approximately 43 km of route and serving 55 stations. The metro has a total of tour lines identifiable by color and end-of-line names, which help identify the direction you should be heading to.
Blue line (Reboleira-Santa Apolónia)
Yellow line (Odivelas-Rato)
Green line (Telheiras-Cais do Sodré)
Red line (Lisbon Airport- São Sebastião)
Under normal conditions, the metro opens at 6.30 and closes at 01.00 every day, including weekends and public holidays. You may access the network map with all the full stops on the Lisbon Metro official website.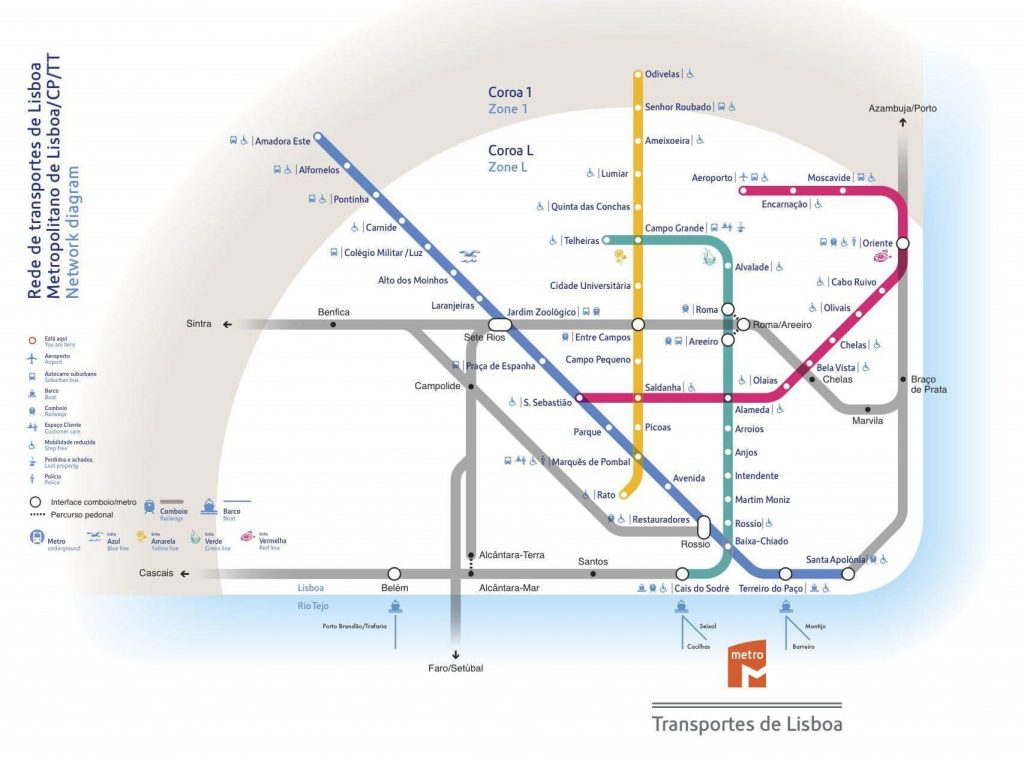 Lisbon Travel Tickets
There're two sorts of tickets to travel on the metro:
The Viva Viagem Card is suitable for non-frequent users (costs 0.50 EUR and can be reloaded unlimitedly for one year after purchase. The card can be purchased and loaded at the metro station on the ticket vending machines and ticket offices).
The Lisboa Viva Card is perfect for frequent users of public transport.
The unlimited 24 hours ticket costs 6.40 EUR and will allow travel on cities' buses, trams, funiculars, and metro for 24 hours. Children under 4 travel for free.
Lisbon Public Transport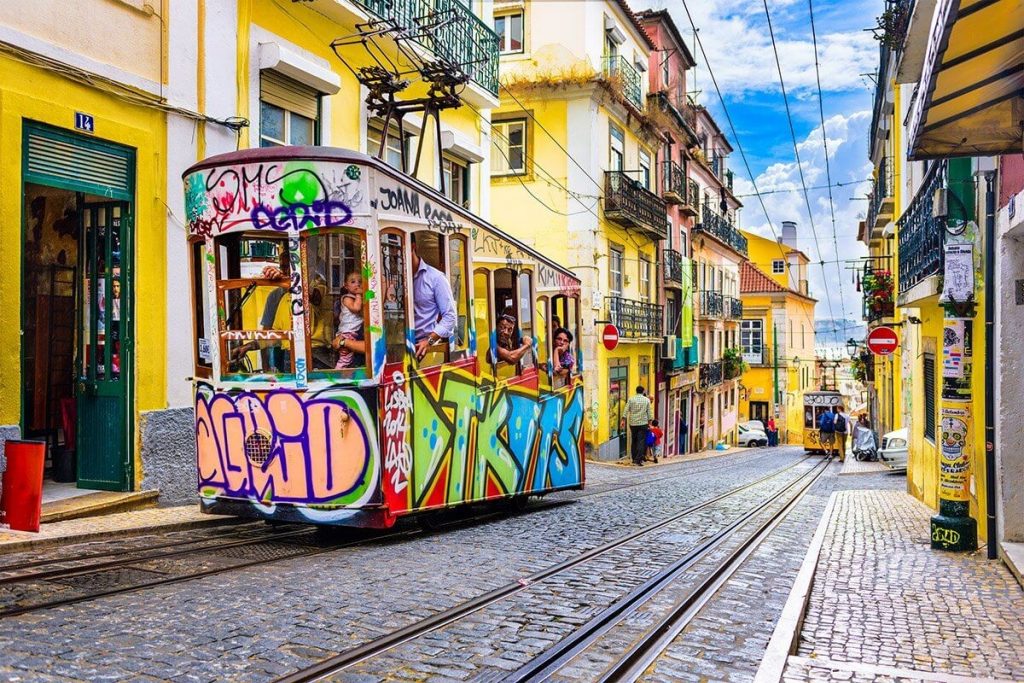 Buses, trams, and funiculars in Lisbon are all operated by Carries. The bus route offers 178 bus lines, and bus tickets can be purchased n board for 2.00 EUR.
Three funiculars and an elevator from the 19th century still function in Lisbon. These are used by visitors and some locals and are situated in the steep areas of the city where the metro doesn't go. The cost of the Santa Justa Elevator is 5.30 EUR, and the funiculars to Bica, Glória, and Lavra are each 3.80 EUR (valid for two trips).
Lisbon Trains
Comboios de Portugal (CP) operates several train stations and offers a network that serves national, regional, suburban, and urban areas. The two main lines connecting the district are Linha de Cascais and Linha de Sintra.
 Lisbon Train Schedule
Linha de Cascais: Mon-Fri from 05.30 – 01.30
Linha de Sintra: Mon-Fri from 05.10 – 01.08
Car Rental in Lisbon
Traveling by car is one of the best ways of exploring Portugal and many parts of Europe. Unlike public transportation, it allows you to stop wherever and whenever you want. If you'd like to visit Lisbon by car, you can rent one on Rentalcars.com.
An alternative once banned in Portugal but now also available is Uber. If you have already installed and used Uber in your country, that app will work fine here. The price differences are not significant, but Uber is slightly cheaper.
Tuk Tuks
Lisbon's famous tuk-tuks are everywhere in Lisbon. As a popular tourist attraction, tuk-tuks can be very expensive, charging on average between 45 EUR to 80 EUR for a 2-3-hour ride.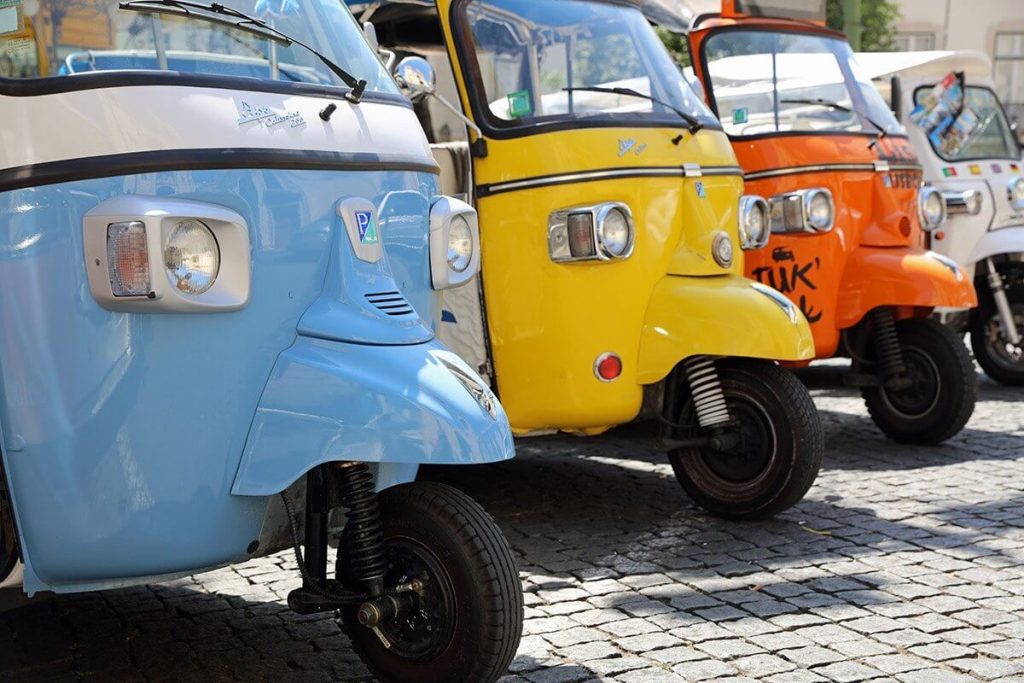 Here are a few of Tuk Tuk Companies;
Tuk Lisboa: prices are available on their page upon request
Tuk On Me: prices vary from 65 EUR – 150 EUR (2h and 30 min tour)                             
Lisbon Tuk Dreams: prices start from 45 EUR for one h
Airport in Lisbon
Lisbon has a single airport that handles all international and domestic flights. Despite being somewhat aged in appearance, the airport is well organized and has all of the amenities expected of a major international airport. The airport is within the city limits and is only 6km from the historic center.
The Lisbon airport has a metro (subway) station with a direct line to City Center. It takes you to downtown Lisbon in about 20 minutes. The Metro network will allow you to move around the city with ease.
Lisbon Walking Tours
Exploring Lisbon on foot is one of the finest ways to learn about the city and get a feel for it. Some streets are so narrow that they are impassable to cars. Several free walking tours covering some of Lisbon's main attractions are available if you'd rather have a local guide than explore on your own.
What do you do with your bags if your flight gets into Lisbon early? Thankfully, plenty of companies in Lisbon will store your backpacks & suitcases for a few hours, days, or even weeks.
These are the most common luggage storage apps!
BEST TIME TO VISIT LISBON
Lisbon is a terrific place to visit any time of the year because of its warmer winters. But, if you want to go when the weather is at its best, it's better to go anytime between March and May or September and October. You won't experience the Summer heat or the swarms of tourists because the weather is perfect.
MAR-MAY
One of the greatest periods to visit Lisbon is during Mar-May. Temperatures range from 50-70 0F (10-210C), and hotel rates are lower than in the Summer. Always wear suitable clothing because days can be gloomy with the potential of rain.
JUN-AUG
Summer is Lisbon's busiest season, so wherever you go, expect crowds. The hottest time of the year, with daily highs regularly topping 80 0F (270C). Additionally, hotel rates will be at their peak.
SEP-OCT
Much like Spring, Autumn is one of the best seasons to visit Lisbon. Although it does start to get colder and rainier, remember to dress accordingly because it is less expensive and less popular than Summer.
NOV-FEB Lisbon has much warmer winters than other European capitals, making this a fantastic time to visit. Although costs are lower, keep in mind that these are the wettest months of the year when making travel plans to Lisbon.
LISBON SIGHTSEEING
What should you not miss in Lisbon? People on their 1st trip to Lisbon will surely be asking that question. To help alleviate your FOMO, listed below are some of the top tourist attractions in the city that you absolutely cannot miss!
1. MUSEUMS
Museu Nacional dos Coches
A coach museum may be the sort of people you might not visit if you don't have a special interest in the subject. But this is one of Lisbon's most famous museums, thanks to its collection of 68 horse-drawn coaches and the connection they create with the past. The museum has one of the finest collections of historical carriages in the world and is one of the most visited museums in Portugal.
For the website, click here.
National Museum of Ancient Art
Lisbon's Museu Nacional de Arte Antiga (MNAA) is Portugal's national gallery and museum, a treasure trove of historically illuminating art. Housed in a 17th-century palace, the museum contains a vast selection of European art dating from the 14th – 19th centuries and includes a complete collection of Portuguese works worldwide.
For the website, click here.
Knowledge Pavilion – Ciencia Viva
The Pavilion of Knowledge – Ciencia Viva is an interactive Science and Technology museum aiming to stimulate scientific knowledge and promote scientific culture among all citizens. This hands-on science museum has vast halls of intriguing gadgetry to illustrate fundamental laws of nature and more exotic phenomena.
For the website, click here.
2. TOP ATTRACTIONS
THE PINK STREET IN CAIS DO SODRÉ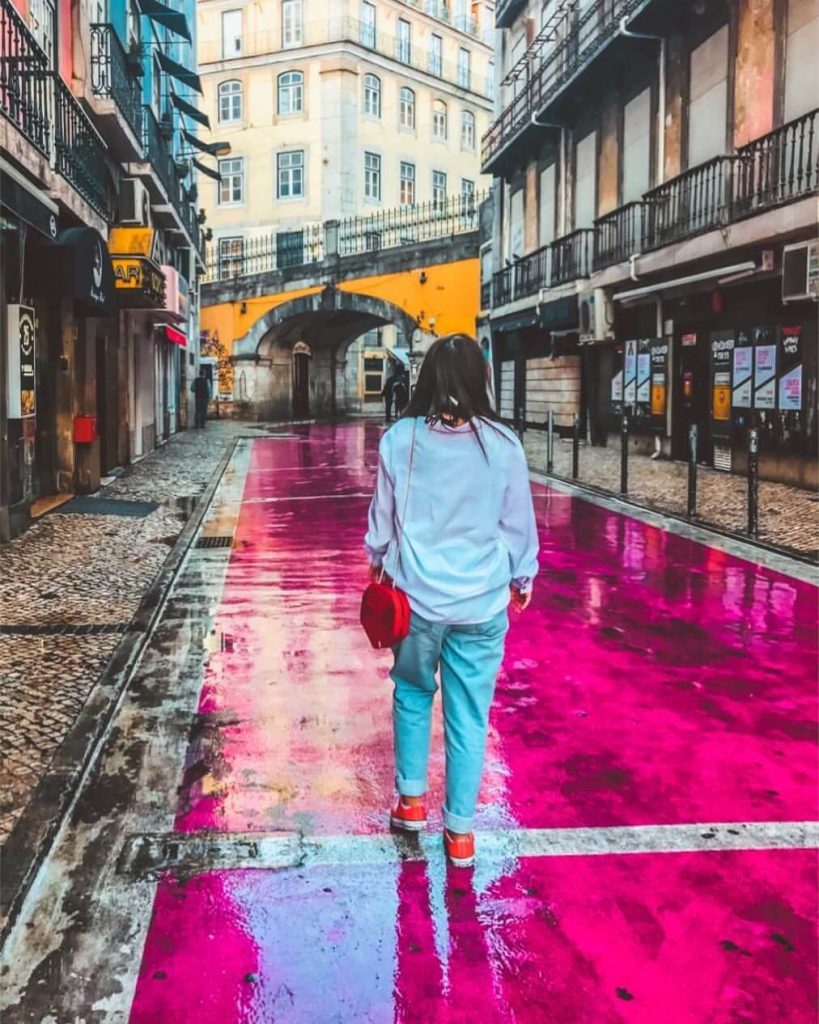 Yes, a street covered in vibrant pink paint. Unquestionably one of the most picturesque locations in Lisbon, which will brighten our Instagram feed. In recent years, Lisbon's Cais do Sodré neighbourhood has been at the forefront of the city's transition from a conservative to a progressive and liberal one.
BELEM TOWER
This is one of the most prominent places and one of the most iconic buildings in Lisbon. From the outside, you can get some really beautiful pictures, especially if you go out of hours when there aren't crowds of people around. Besides that, if you are one of the "insta-travellers," you should not miss taking photos of the top attractions in the city you are in.
For more information, check their website.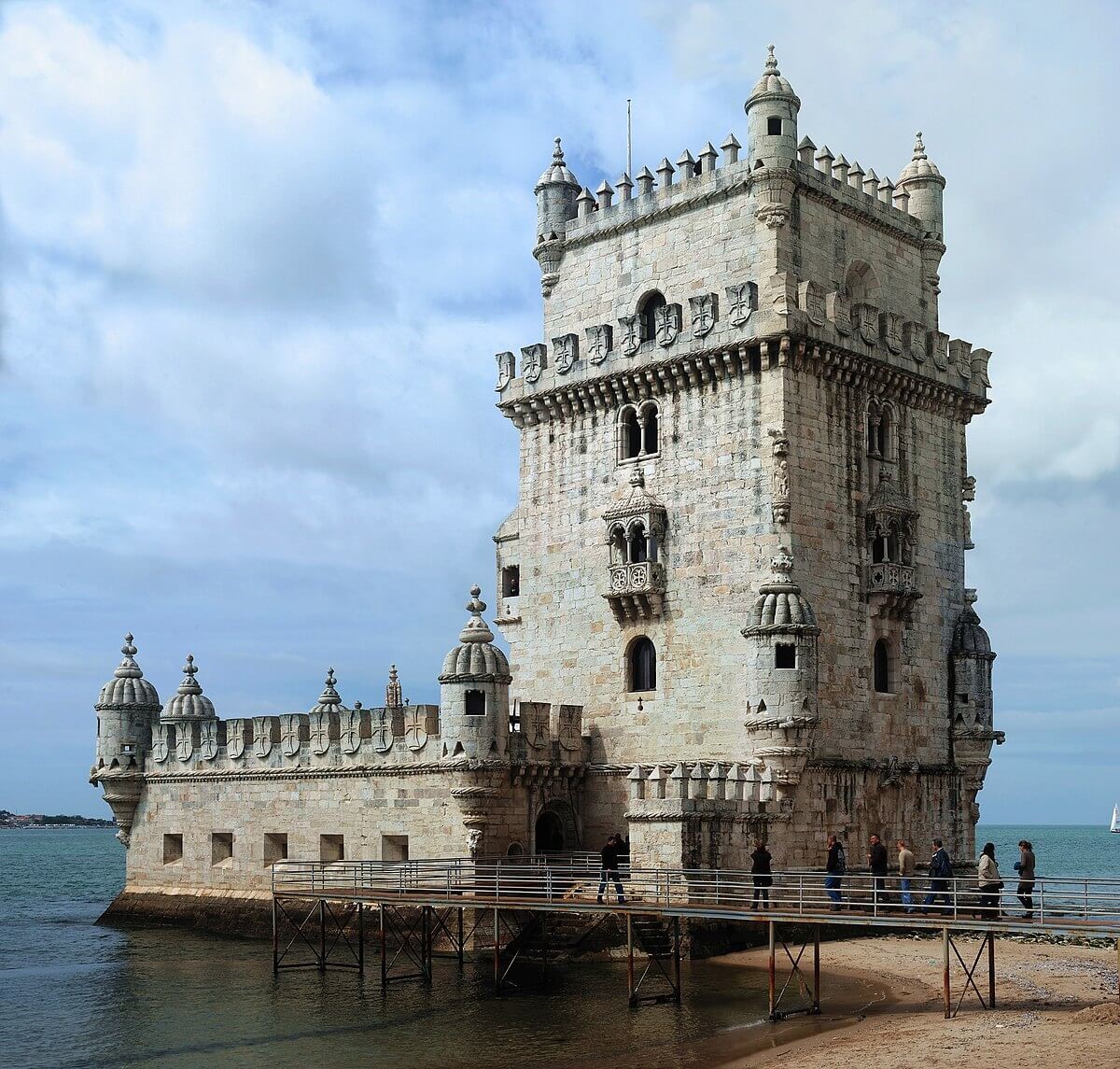 LISBON VILLAGE UNDERGROUND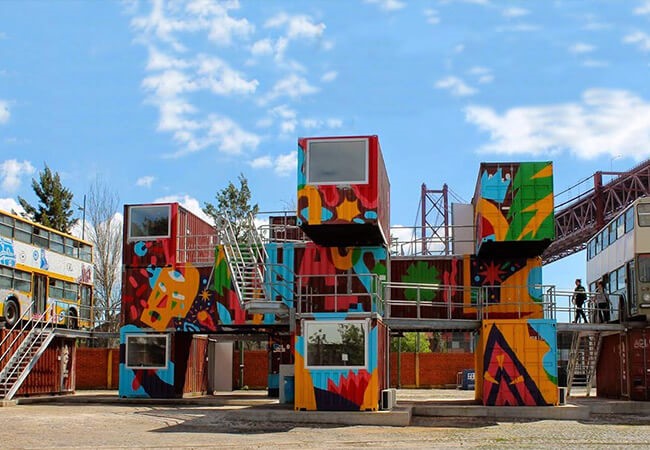 A colorful place, Village Underground is a creative incubator space, a co-working community, and a creative events destination in Lisbon, and it is buzzy day and night. Put on your urban-style clothes, bring your attitude, and shoot funky photos there. This opens from 11.00 to 19.00.
3. PARKS & GARDENS
Botanical Garden Lisbon
Laid out between 1858 and 1873, this botanical garden was once considered the best in Southern Europe. It still has one of Europe's largest collections of subtropical vegetation. Its dense vegetation and exotic plants make it one of the most calming spots in the city, with over 18,000 species from all over the world. This opens from 09.00 to 19.30.
Jardim da Estrela
The Jardim da Estrela is a delightfully maintained park opposite the magnificent Basilica da Estrela; the popular gardens are a focal part of the Estrela quarter. Picturesque and serene, they provide an oasis from the hustle and bustle of the city. This is a good place to walk, read a book or do something in peace.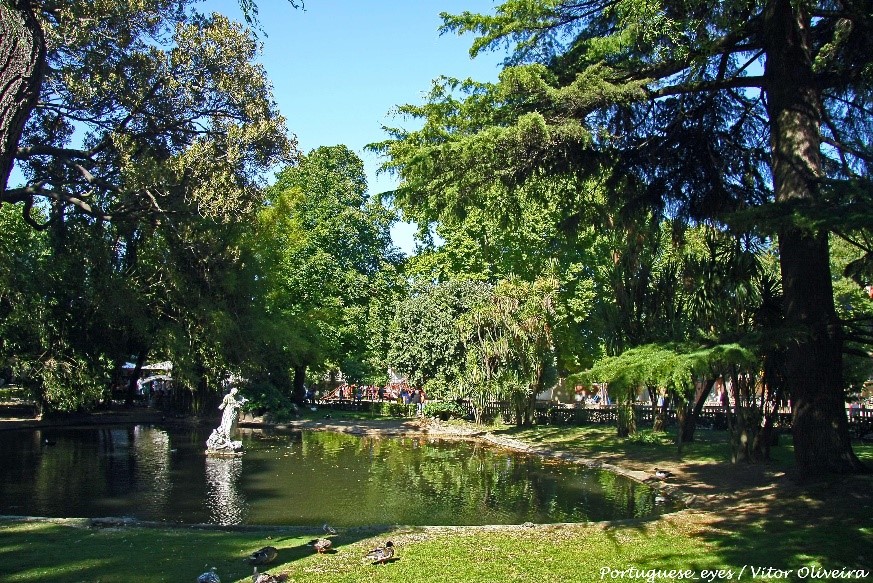 Lisbon Beaches
Surrounding Lisbon is some of Portugal's finest beaches, and during the Summer, a trip to the beach is a wonderful addition to your holiday. The beaches of the Lisbon region extend along four very different coastlines and range from wild surfing beaches to calm, family-oriented beaches and charming resort towns.
The best beaches that can be easily reached using public transport:
Praia de Carcavelos (30 min train journey from central Lisbon)
Praia da Conceicao, in Cascais (train-45min)
Costa da Caparica (bus-30min)
Praia do Tamariz (train-40min)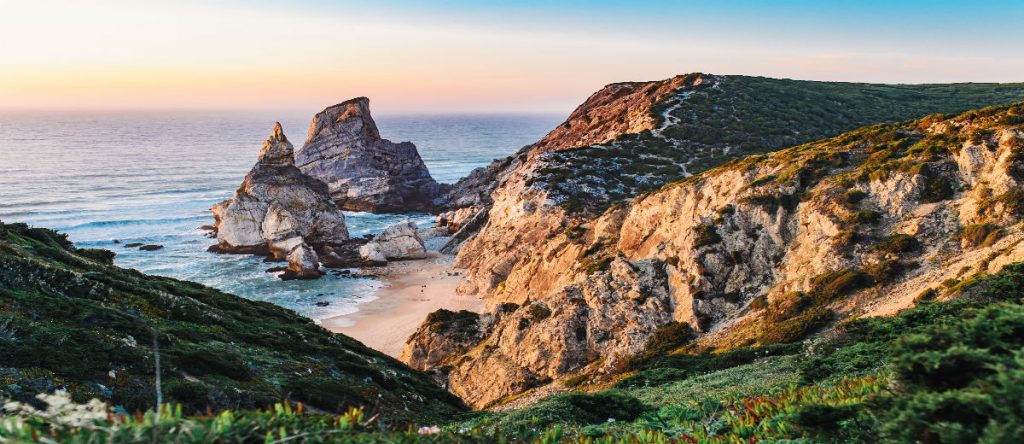 WHERE TO EAT IN LISBON
BRUNCH CAFÉ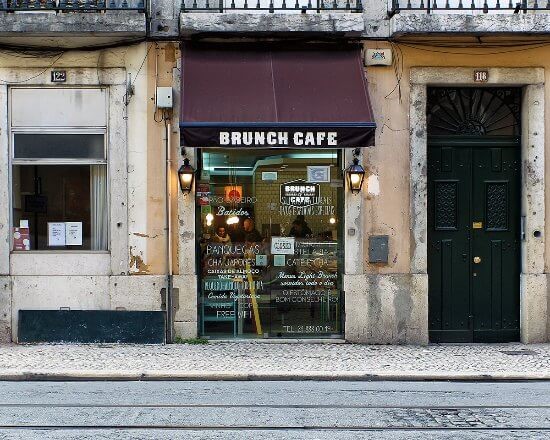 Brunch Café is a busy and popular place with different brunch menu options offering classic dishes like scrambled eggs, beans, muesli, pancakes, ham, cheese, sausages, etc. Everything is tasty and fresh; the atmosphere is friendly and homey, which makes the café perfect for a family meal. You won't spend more than 15 EUR, which is a pretty reasonable amount, considering what you get for the price. The brunch café is relatively small, so book a table in advance.
CRISFAMA
A small, family-run Bistro offers traditional Portuguese homemade food. The owners are very helpful and kind and prepare the food themselves. Some must-try dishes are the steak wrapped with parma ham, the octopus rice, sea bass, and the bread/ham combo. The place is very popular, so make a reservation at least a day earlier. And this is closed on Sundays.
HOTDOG CASCAIS
HotDog Cascais is another cool food truck with cheap hot dogs and a great location. This is the perfect place to go if you want to grab an awesome hot dog by the sea. The view is just amazing and makes the experience 5-star.
MUST TRY FOODS IN LISBON
Pastel De Nata
1st on the list is a simple sweet that has become a bit of a viral obsession. But, unlike most food trends, this has a long history. The humble pastel de nata dates back to the 1800s when monasteries made them use up extra egg yolks.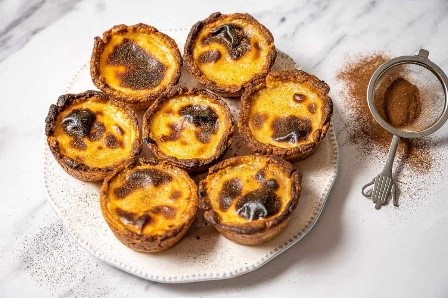 Bifana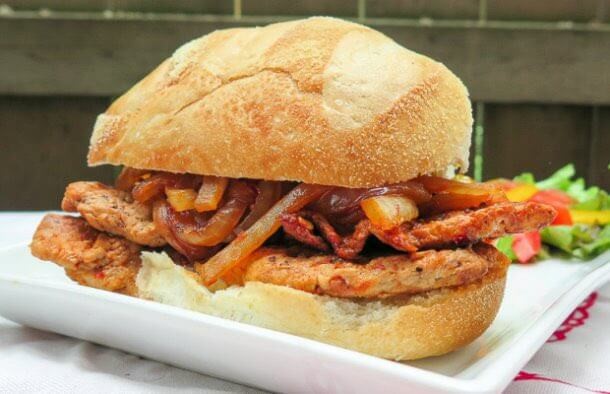 Another must-try food in Lisbon is the humble bifana. This Lisbon sandwich puts other sandwiches to shame. It's extremely simple, but that's why it shines. A bifana is made of thinly sliced pork, slowly cooked in white wine, garlic, and spices.
It comes out of the cauldron and goes directly into a hearty bread roll. Some people choose to add mustard or a splash of spicy Piri Piri sauce to their sandwiches. Either way, washing it all down with a cold beer is mandatory!
Shellfish
Like Spain, Portugal is one of the best places in the world for fish and shellfish. The variety and freshness are unreal. Clams, mussels, shrimp, lobster… even barnacles…Lisbon has it all!
Sardines
You will see adorable tinned sardines throughout Lisbon, with prices ranging between a couple of euros to some serious cash. That's because the quality of canned goods in Lisbon is incredible, and sardines are the signature canned fish.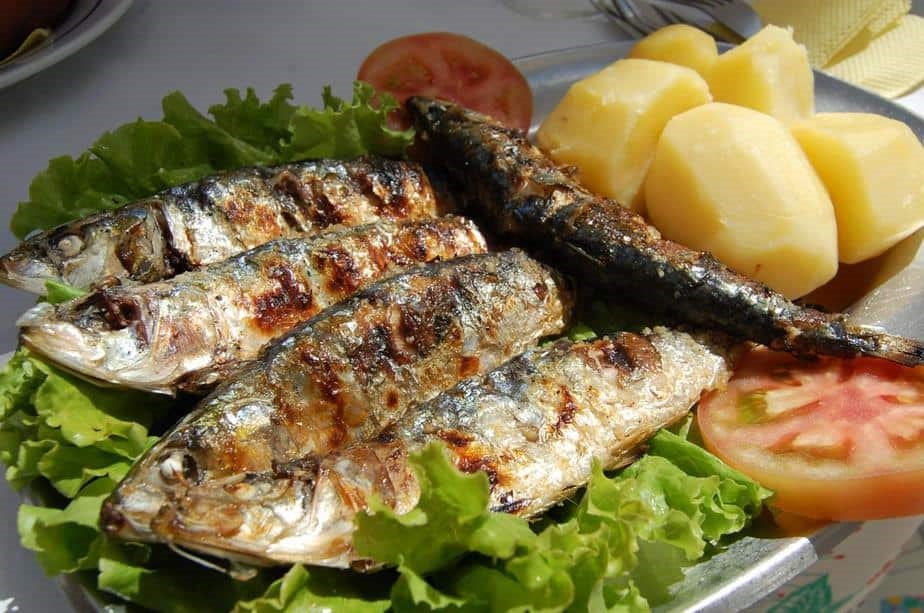 Caldo Verde
Often called Portugal's national dish, Caldo verde is a satisfying and healthy soup that is one of the top must-try foods in Lisbon. Caldo Verde is kale and sausage, soup-though many recipes use collard greens or even cabbage instead. You'll find this dish in almost all Lisbon restaurants, from tiny taverns with chalkboard menus to fine dining renditions in posh hotels.
Prego
Another of Lisbon's famous sandwiches is the Prego-a garlicky steak sandwich you'll find in classic spots. The Prego is a must-try food in Lisbon, giving the delicious bifana a run for its money!
Bacalhau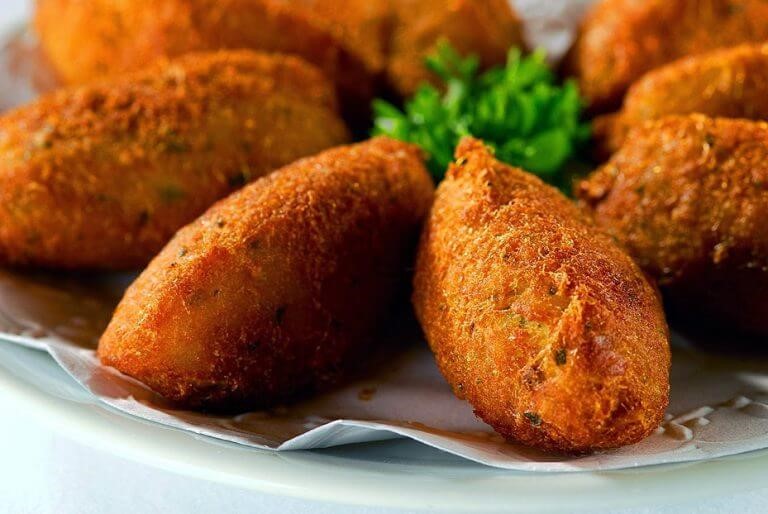 Salt cod is an integral part of Portugal's history and one of the most delicious dishes in Lisbon. There're countless Portuguese salt cod recipes, but some favorites are salt cod croquettes and bacalhau com Natas.
Frango
Portuguese rotisserie chicken is so delicious that the entire fast food restaurant is based on its success, and in Lisbon, you can find delicious chicken with spicy Piri Piri sauce.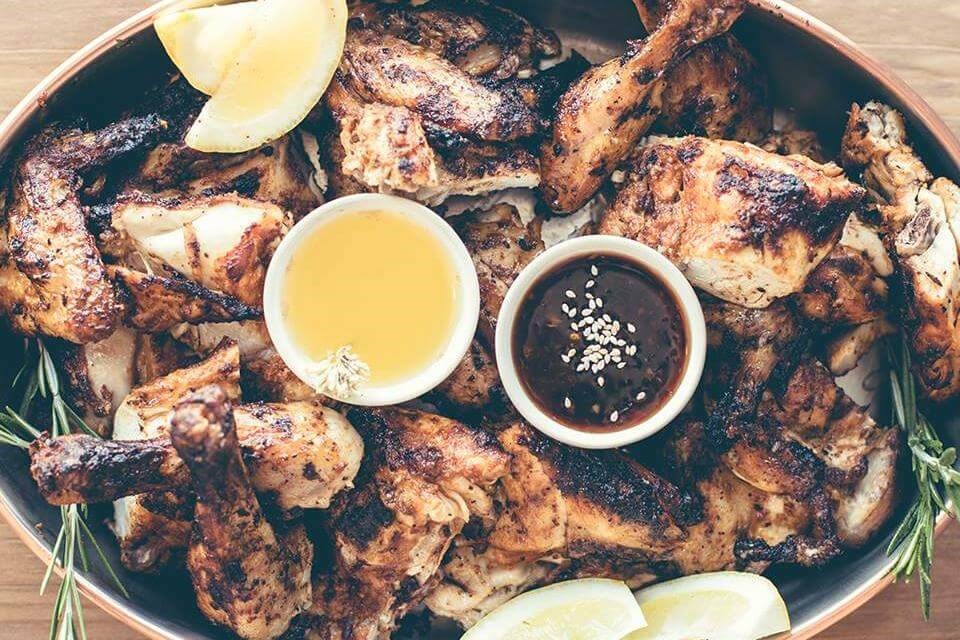 NIGHTLIFE IN LISBON
You'll discover the vibrant and varied nightlife scene in Lisbon. You'll find the perfect venue for you and your preferred night out, whether you want to go all-out clubbing or like a more laid-back dinner and drinks with a view. We've got you covered!
BEST BARS IN LISBON
Cerveteca Lisboa
Cerveteca Lisboa is an airy craft beer bar and shops in Principe Real. That's decorated: just wood, marble, and several cozy nooks. The array of bottles creates an engaging backdrop. The best rotate; every week, a new roster of bottles highlights from the stash of more than varieties, and the 14 taps change several times a day.
Park
Lisbon is charming from above, and this bar, crowning a Bairro Alto parking garage, provides rapturous views. Outside a magical urban garden with greenery, there is crate-like patio furniture. Inside, there's a lodge-like feel with lots of wood, vintage-style chairs, and dangling white pendants. You're here for the distinctive, surprising setting, not the thought-provoking mixology. So kick back with a straightforward, breezy Mojito or margarita.
Cinco Lounge
Low-lit and polished, Cinco is the essence of a lounge: quiet enough to chat, comfortable enough to stretch out on a pillow-accentuated banquette, and sexy enough to linger over cocktails on a date. Located in lively Principe Real, a wood floor and hues of green and blue provide warmth, while the glass tables and curtains shrouding floor-to-ceiling windows lend an elegant, mysterious aura. Nice cocktails-along with wine and non-boozy quaffs-have made Cinco a local favorite for 15 years. The classics are always on point here, as are the more playful drinks.
ROOFTOP BARS IN LISBON
Lisbon and rooftop bars are a true love story, and we have gathered the top venues to enjoy this beautiful city from above; packed with all the information you need about each rooftop, Lisboa is worth visiting. So, which is the best rooftop bar in Lisbon? Just scroll down and find the Lisbon rooftops best suited for you.
Sky Bar by SEEN (9th Floor/Avenida)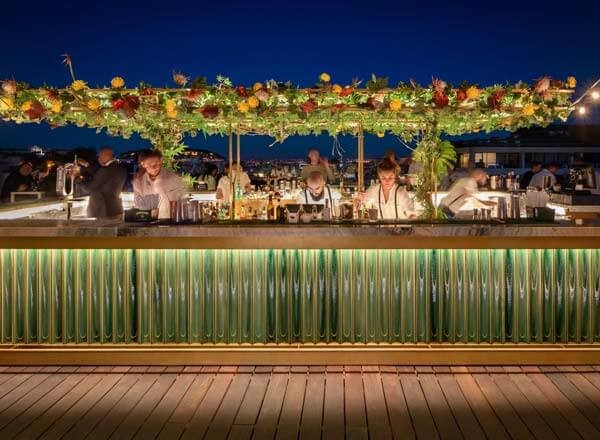 Handcrafted cocktails, Urban chic, Live Music & DJs in the heart of Lisbon, a top of hotel Tivoli, lies Sky Bar by SEEN: a sleek and contemporary rooftop bar. The terrace has an excellent design with different levels and is dotted with comfortable lounge sofas or bar stools right at the edge.
It offers panoramic views of the city, extending from the downtown area to the river. You can select from an incredible selection of well-created cocktails, beer on tap, champagne, and small plates that are ideal for sharing at the bar. Enjoy live performances and DJs in a stylish, elegant lounge setting.
Silk Club (6th Floor/Chaido)
Asian cuisine
Amazing views
Late night dancing
A versatile rooftop, offering both clubbing and a dining experience. And as a side, amazing 270-degree views over Lisbon and the ocean. The trendy and stylish terrace is located in the heart of Chaido, decorated in a classic lounge style with large comfortable sofas. Choose a wide selection of fresh Japanese dishes, tasty and well-made cocktails, fine wine, champagne, and spirits.
CARMO Rooftop (5th Floor/Chaido)
Fantastic views, Vibrant, Rooftop cinema & market located on the terrace of the Carmo Archaeological Museum in the heart of Chaido. CARMO Rooftop is a trendy venue with a historical location. Set over several levels, the rooftop is vibrant in setting and atmosphere.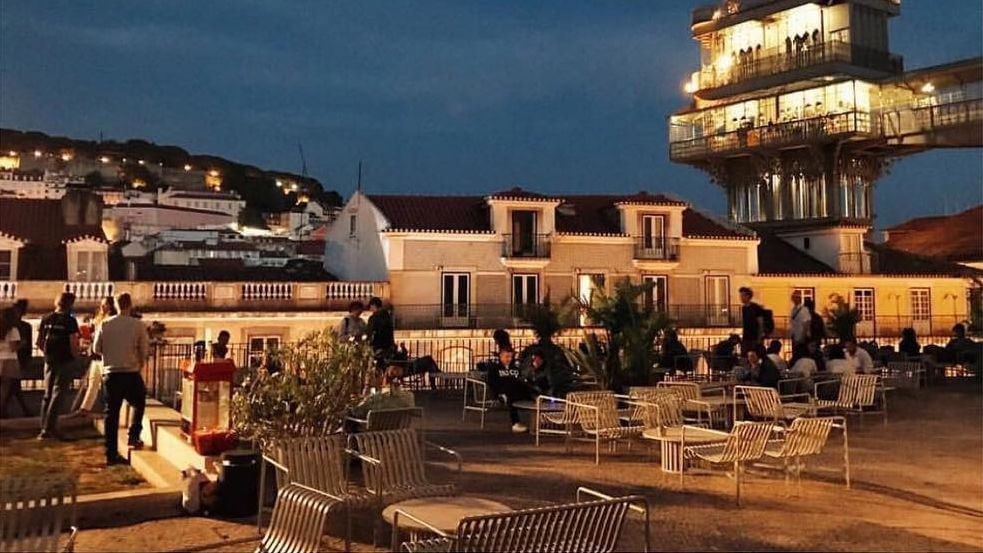 Surrounded by fantastic views over Lisbon, you can enjoy craft cocktails, refreshing drinks, and both bites, perfect for sharing and more filling dishes. From the Saturday Carmo Rooftop Market to the rooftop cinema several nights a week.
BEST AREAS TO STAY IN LISBON
There're many beautiful neighborhoods in the Portuguese capital. Finding the best place to stay based on your interest can make your trip to Lisbon much better.
BAIXA / CHAIDO
This area is one of the best places to stay for people on their first visit to Lisbon. It'll put you in the heart of central Lisbon and is just a stone's throw away from many of the city's top tourist attractions like Santa Justa lift and Rossio Square. It's a lovely area to explore on foot, with plenty of restaurants, cafes, shops, and bars. Plus, you'll be within walking distance of other interesting neighborhoods in Lisbon.
You can book accommodations in Baixa/Chaido on Booking.com. Here are some of the top-rated hotels in the area.
BAIRRO ALTO
If nightlife is important to you, then Bairro Alto is where you want to be. It's a quiet neighborhood with cobblestone streets during the day that turns into one of the liveliest and most vibrant areas in Lisbon at night. It's home to many trendy restaurants, bars, cafes, and rooftop terraces.
You can book accommodations in Bairro Alto on Booking.com. Listed below are some of the top-rated hotels in the area.
PRINCIPE REAL
Located just north and within walking distance of Bairro Alto, Principe Real is home to many boutiques, art galleries, antique shops, restaurants, cafes, and bars. It's a busy commercial district similar in feel to Bairro Alto though perhaps a little quieter which some people may prefer.
You can book accommodations in Principe Real on Booking.com. Listed below are some of the top-rated hotels in the area.
ALFAMA
Alfama is one of the most beautiful areas in Lisbon. Situated on the southeastern slope of the small hill capped by Castelo de Sao Jorge, it offers some of the most spectacular views of the city and river. Alfama survived much of the destruction caused by the 1755 earthquake and is known for being one of the oldest historic districts in Lisbon.
You can book accommodations in Alfama on Booking.com. Check out some of the top-rated hotels in the area.
BELEM
If you prefer to be on the water and not be hot to struggle with the steep hills in Lisbon, then Belem would be a great place to stay. It's right next to the Tagus River and offers some of the best waterfront views in Lisbon. Belem is located about 5km east of central Lisbon. It's a bit far from the main commercial areas and will force you to take public transport more often, but it does put you close to some of the city's top tourist attractions like Belem Tower. You can book accommodations in Belem on Booking.com.
POINTS OF INTEREST IN LISBON
To help you visualize where everything is, pinned all the places recommended to travel around Lisbon on this map. Click on the link for the map.
LISBON CARD
A Lisbon card can be a wise purchase if this is your first visit to Lisbon and you intend to visit several of the city's main attractions. For 24, 48, or 72 hours, you'll be able to use the public transit system without restrictions. You can use it to gain free admission to several of the city's best attractions, and it is good on CP trains heading to Sintra and Cascais. For further details and to purchase a Lisbon card, visit get your card.
What you should know about commuting in Lisbon.
Truthfully, navigating a foreign nation may be a bit of a nightmare, especially if you don't know the local language well. You need to understand how to commute and travel in Lisbon, whether you're a digital nomad crisscrossing the country on trains and buses or a remote worker attempting to take the metro to your preferred café.
Large cities in Portugal can be difficult to navigate at any time of day, but during the rush hour, they can be virtually impassable using busses. This isn't a big problem in Lisbon, where you can use the clean and air-conditioned metro.
Be sure to have Uber installed on your phone if you need to book a ride. You can use it anytime in Lisbon when you get too lazy to take public transportation.
PARKING IN LISBON – How and Where to Park
If you want to drive in the heart of Lisbon, you'll have to worry about parking and traffic. Here's what you need to know about parking in the city.
Parking Meters
Lisbon's downtown area is covered with parking meters run by the city's Emel corporation. With a maximum permitted parking time limit, the meter prices are based on zone pricing. Parking is paid for in 15-minute increments.
Green fare: 0.80 EUR per hour with a four-hour time limit
Red fare: 1.60 EUR per hour with a two-hour time limit
Brown fare: 2 EUR per hour with a two-hour time limit
Black fare: 3 EUR per hour with a two-hour time limit
After you park the car on the street in a metered zone, find the closest meter. Confirm the parking time limit by pressing the green button. The printed ticket should be placed visibly on the dashboard inside the vehicle.
Parking Garages
They're a series of city-and private-owned public parking garages in Lisbon open 24/7. Prices vary according to the zone, but in central Lisbon, you may expect anything from 1.80EUR – 2.40EUR for the first hour, charged in 15-minute slots. Some parking garages have a 10-15 EUR maximum flat daily fee.
TRAVEL TO LISBON ON A BUDGET
Is Lisbon expensive to visit? It isn't an expensive city, but there're ways to save money to help you stretch your budget. You should budget at least 65EUR per day if you stay in Lisbon for three days and share a moderate hotel room with one other person.
Here's a quick breakdown of expenses:
ACCOMMODATIONS
The amount that each guest should spend for accommodations varies substantially. For 62EUR per night, you may have a wonderful but basic guesthouse in Principe Real. If you're on a tight budget while visiting Lisbon, private rooms will cost more, but you can book a night in a hostel for as little as 7 EUR.
MEALS
Sandwiches go for about 5-10 EUR in Lisbon. Restaurant meals can set you back around 15-20 EUR per entrée. As an average, I suggest budgeting around 20-25 EUR per day for food, more if you drink wine.
TRANSPORTATION
If you follow the suggested Lisbon itinerary, then a public transportation budget of EUR 21 for three days should be enough.
ENTRANCE FEES
Everything depends on your travel plans and sightseeing preferences. Feel free to include entry expenses in the suggested budget; however, as previously mentioned, getting a Lisbon Card can help you save money on transportation and admission fees.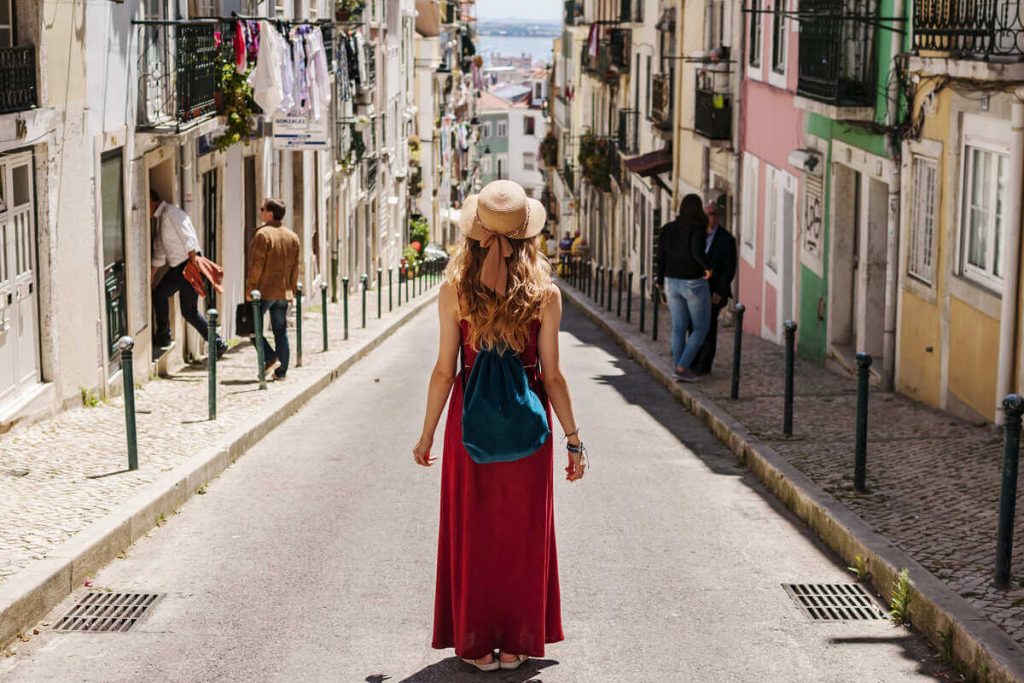 HAVE FUN! We hope that you find this helpful guide. We're only sharing some of the things we learned from our trips. Thanks for reading, and have a fantastic trip to Lisbon!
FAQ
What is Lisbon famous for?
Lisbon is known for initiating the maritime Age of Discoveries and being the birthplace of fado music. Lisbon is also famous for its rich culture, year-round sunshine, hilly terrain, breathtaking vistas, surprising delicacies, unique cork souvenirs, and historical yellow trams.
Do they speak English in Lisbon?
The language in Lisbon is Portuguese, but English is widely spoken by all people working in the tourist industry. There will be no language problems for tourists visiting Lisbon or the surrounding coastline.
Is Lisbon or Porto better?
Lisbon has more tourist attractions, sights, and museums, while Porto has some worthwhile cathedrals and sights; Porto is more about enjoying the city, strolling the streets, taking in views, and tasting Port wine at the Port lodges
Is Lisbon Worth visiting?
Lisbon is a lovely city with a lengthy past. If you're interested in architecture and art or want to take in all Portugal offers, this is a fantastic place to go. There're many things to do and places to see, so it's worth considering as a holiday destination.
Is Lisbon a walkable city?
Although Lisbon is a fairly hilly city, it is also relatively walkable. If you often work out, the steep inclines and never-ending stairs in the City of Seven Hills weren't an issue, but be aware that they can be difficult for some people.
Does Lisbon have beaches?
For most, a trip to Lisbon is a city break-but; there're plenty of Lisbon beaches loved by locals that you can easily get to, even if you're only on a short weekend trip to the capital.
Is Lisbon safe for tourists?
The colorful capital city offers a wealth of great restaurants, fun activities, and easy day trips. Lisbon is also pretty, safe-although since it's a big city, locals say there're some things to keep in mind. All in all, Portugal is a safe place to visit. Follow a few common-sense safety rules, and you should be fine!
Can you drink alcohol in public in Lisbon?
Yes, we can drink alcoholic beverages in public, within some limits. You can't do it between 2 am and 8 am (except in certain areas like music festivals). This cuts down on drunk making noise when most people want to sleep. Also, you can't buy booze if you're under 18 or visibly intoxicated.
How many days is enough for Lisbon?
We always recommend that it takes three days to explore Lisbon fully. This is sufficient to visit all of the characterful districts, experience nightlife, and join a couple of unique activities.
Is Lisbon a cheap city?
This indicates that it is typically very reasonable throughout the year, especially compared to European capitals like Stockholm or London. First, consider your lodging options to minimize the expense of a vacation to Lisbon as low as feasible.