Krakow History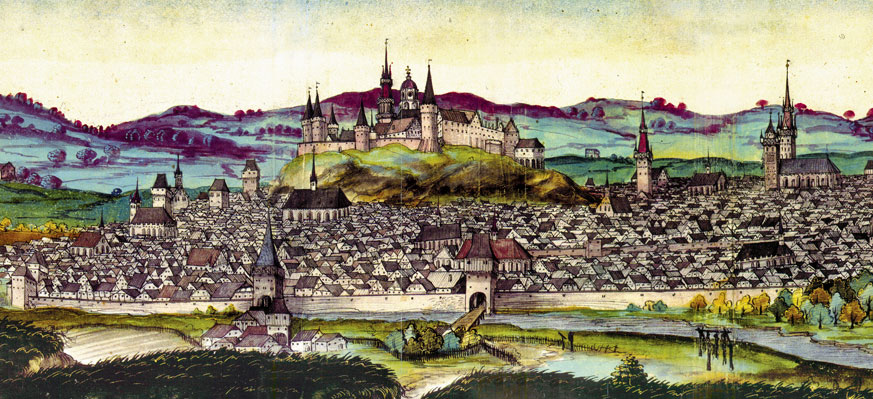 The Wilanie tribe (Vistulans), who lived in Maopolska (Little Poland) until the 10th century, were from Kraków. The Polish prince Mieszko I united the country's southern and northern regions to form a potent kingdom between 988 and 990, and his son Boleslaw I (the Brave) later established Kraków as the location of a Polish diocese. When it became the capital of one of Poland's significant principalities in 1138, the city saw fast growth as a commercial hub. 
Krakow became a centre of science and the arts during the 16th century under the influence of the joint Polish-Lithuanian Jagiellonian dynasty. In 1569, Poland was officially united with Lithuania, and due to government activity, Warsaw became the capital of Poland. 
During the 17th century Poland, including Krakow, was invaded by Russians, Prussians, Austrians, Transylvanians, Swedes, and the French; it underwent various forms of political control.
Józef Pilsudski fought to free Poland during the First World War, and the Treaty of Versailles (1919) established Poland as an independent sovereign state for the first time in more than a century. This continued until the Second World War when the country was divided between Germany and the USSR. German soldiers first entered Kraków in September 1939.
Historical artefacts and monuments were destroyed or looted, and numerous professors were killed. The city avoided destruction after the Germans left, preserving many structures.
Krakow was added to the UNESCO list of World Heritage Sites in 1978. Karol Wojtyla, the Kraków Archbishop, was named Pope John Paul II in the same year.
Since the fall of the communist regime in 1989, Kraków has undergone another rebuilding period, with many of the drab post-war structures still standing.
How to reach Krakow
Krakow flights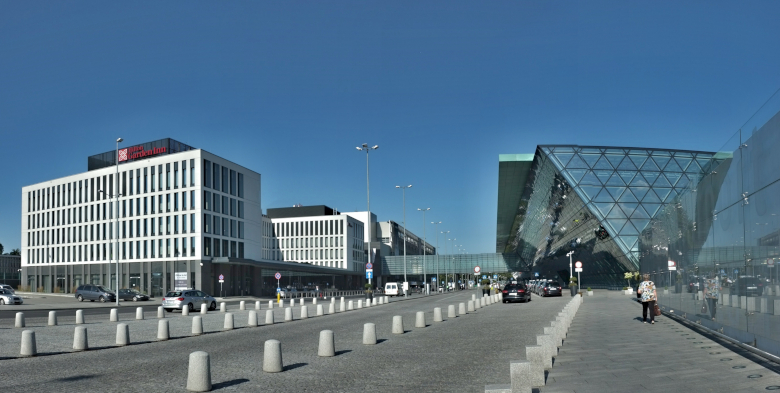 John Paul II International Airport is the Krakow international airport, located in Balice's village and 11 Km from the city centre. 
Various airlines operate in Krakow from many cities such as the USA, Canada, UK, and Australia. You can go to the city centre of Krakow from the Krakow airport by airport transfer service, train, bus, or taxi;
Airport Transfer Service –  this is the easiest way to go to the Krakow city centre. You can book a transfer service in advance to go to Krakow.
Additionally, you can go to Krakow Glowny railway station from Krakow Airport by train within 25 minutes, and the cost is US $1.90.Also, catch a bus from Krakow airport to the centre, it will cost US $ 1.90. Taxis are also available at the airport at US $ 21.40.
By Train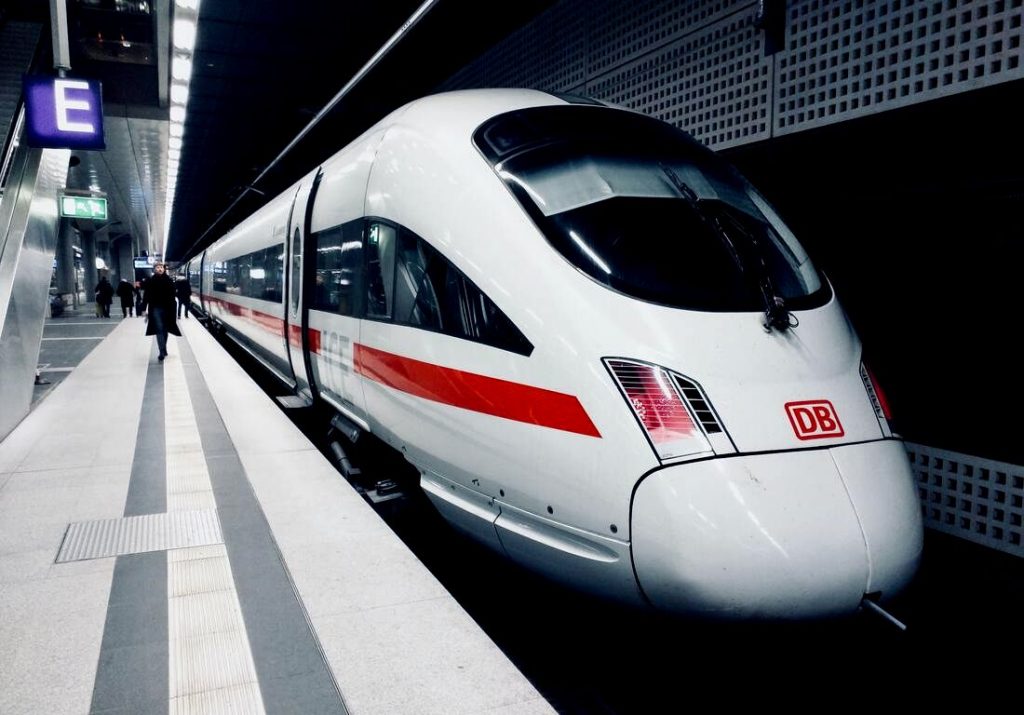 Several train companies in Poland connect with other European capitals such as Prague, Vienna, Munich, and Berlin.
It is an exciting option to explore Europe and travel by train to Krakow.
By Coach
Like the trains, Krakow has several Coach companies operating between Krakow and other European cities. But, travelling by coach is not a good option, as it takes a long time and it's uncomfortable.
Krakow Weather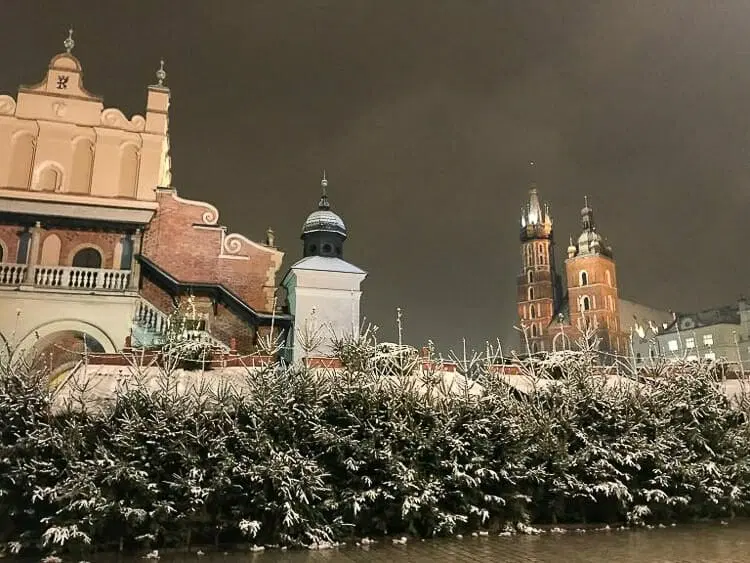 Krakow experiences warm summers and a somewhat continental climate with cold winters frequently below freezing (0 °C or 32 °F).
Krakow winter is chilly and grey. Snowfalls are common but typically not plentiful. Siberian cold waves can occasionally cause temperatures to plummet as low as -20 °C (-4 °F). Krakow's coldest month is January; it's -1.6 °C.
Summertime in Krakow is comfortable and conducive to outdoor activities, although rain and thunderstorms may occasionally occur.
There can occasionally be brief heat waves with maximum temperatures reaching 30 °C (86 °F), which have become more frequent due to global warming. The warmest month in Krakow is July; it's 19.6 °C.
So, the best time to visit Krakow is mid-May to mid-September, the warmest and sunniest period of the year.
Best places to visit in Krakow
Explore the Krakow OLD TOWN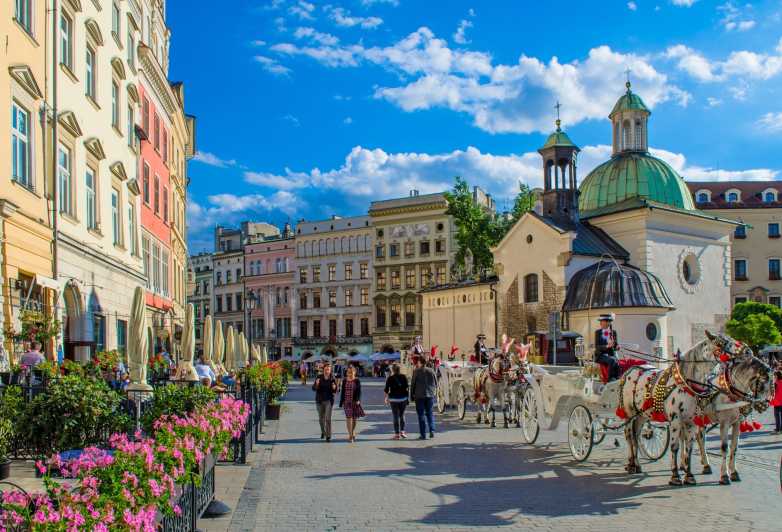 The first option for the Krakow visit is the Old Town, which attracts you to Krakow. Krakow Old Town is one of the first ever UNESCO World Heritage  Sites. The grand architectural monuments blended with invaluable cultural treasures can be seen in the Old Town of Krakow, showing the pride of Poland.
Royal Route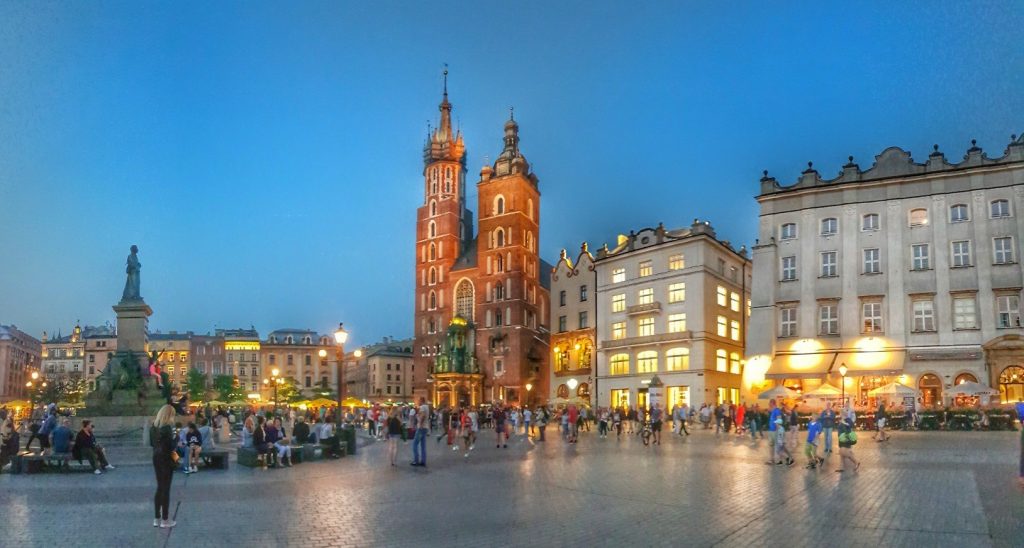 You can start your exploration from the "Royal Route" – the historical coronation path of the Polish kings when Kraków served as the royal capital from the 14th to the very end of the 16th century. Many prime sights of the old town are located along this route. 
So, sequentially, you can visit the following places along the Royal Route;
Matejko Square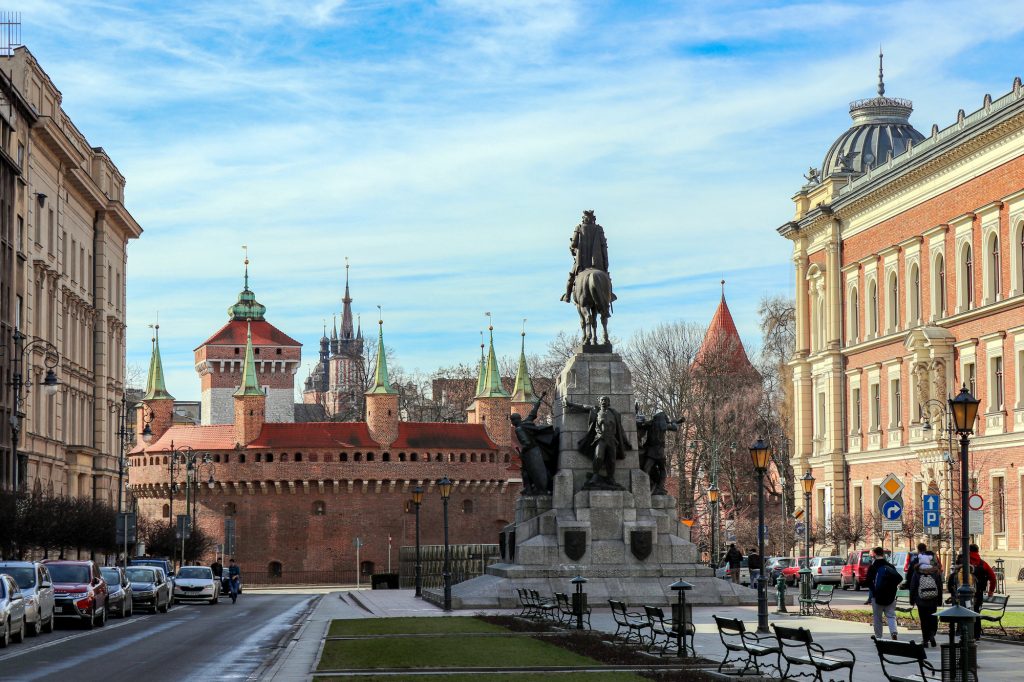 The artist Jan Matejko was granted honorary citizenship of Kraków, which is how the square got its name. Since people were rarely made patrons of a public venue during their lifetimes, it was a special tribute to the great artist.
Now known as Jan Matejko and the Market Square of Kleparz (Rynek Kleparski) were once one large marketplace that served as the primary trading centre of the autonomous city of Kleparz (now a part of Kraków) in earlier times.
The Krakow Barbican and St Florian's Gate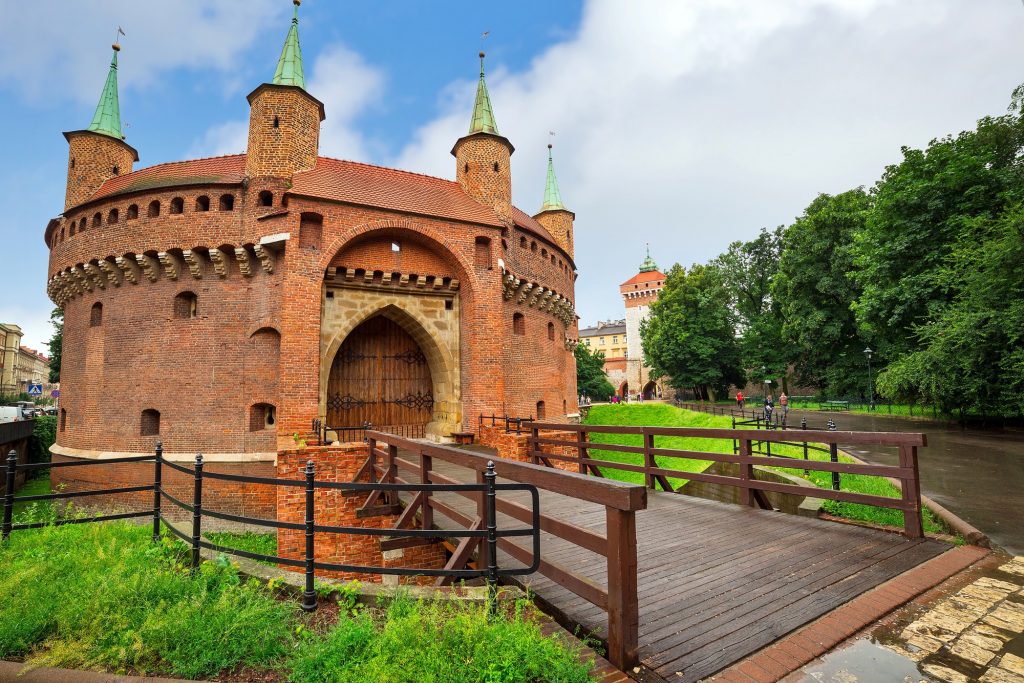 The Krakow Barbican is a fascinating red-brick building with a Gothic style, which is one of only three surviving such outposts in Europe. This was built in 1498 and was once part of a chain of formidable fortifications that surrounded and protected Krakow from the Austrians, Russians, and Swedes.
Also, St. Florian's Gate is the only gatehouse still standing from the 8 medieval gates of Krakow.  This is the starting point of the Royal Route.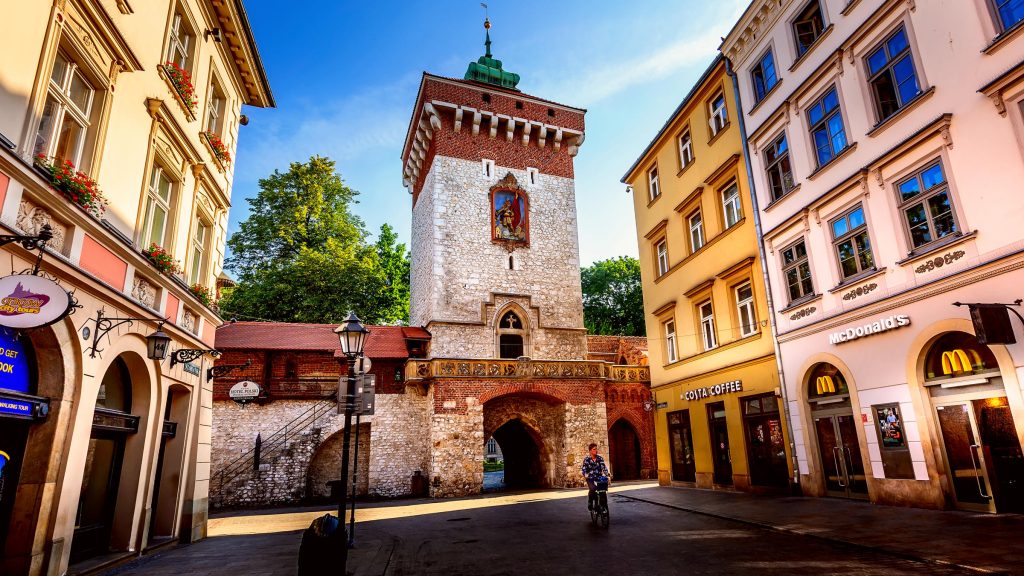 This is one of the most beautiful streets in Krakow, consisting of stunning architectural townhouses derived from different styles and eras.
Main Market Square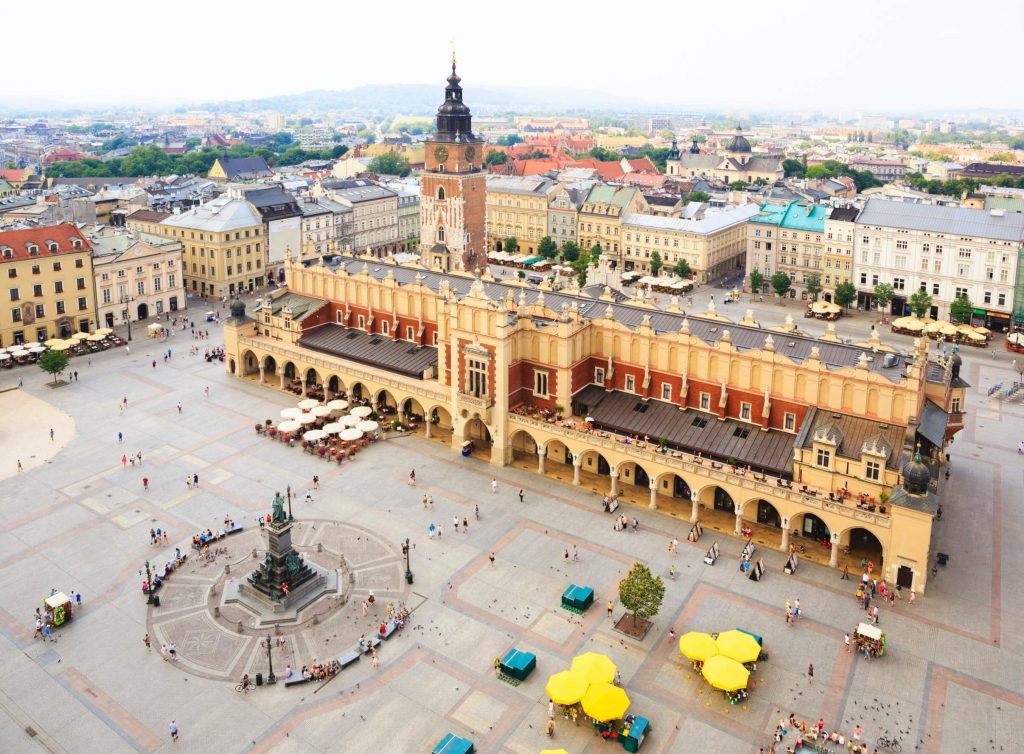 This is the beating heart of Krakow. Main Market Square has beautiful buildings and historic townhouses and is the largest medieval town square in Europe; it is surprisingly always bustling with bustle.
While trade and business have been the primary purpose of its over centuries, today it is tourism; tour groups congregate here, and people sit to eat and drink at the city's countless cafés and restaurants or shop at its souvenir stalls.
The Cloth Hall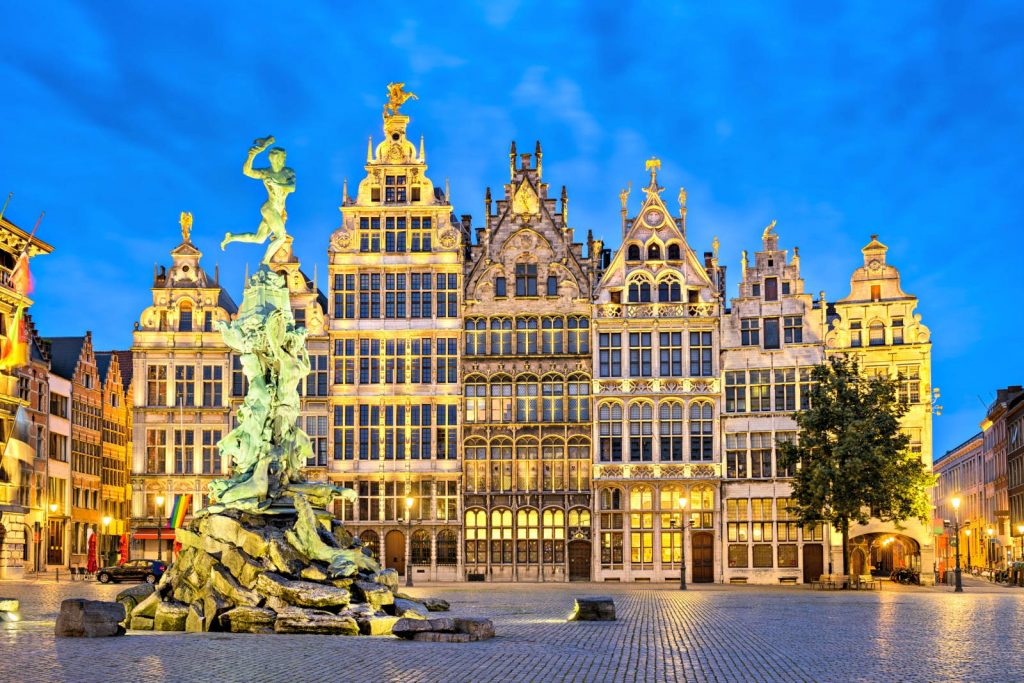 Cloth Hall has been the city's commercial heart over the centuries.  Italian architect Santi Gucci created an urban market hall with Renaissance parapets and mansard roofs.
It is also known as Sukiennice, one of the most significant components of Kraków's architectural legacy. Also, you can descend the stairs from the Cloth Hall to enter the Rynek Underground Museum, a popular attraction dedicated to preserving and teaching the history of Krakow.
St. Mary's Church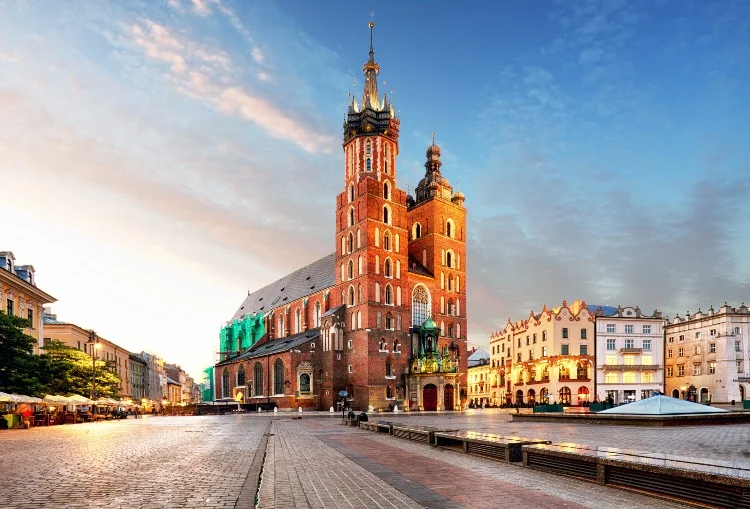 St. Mary's Basilica was built in the 1220s. However,  the structure you see today has been rebuilt and renovated over the centuries. 
This is a Gothic-style brick church, which has two bell towers and 1666 golden crown caps. In the past, the taller bell tower would ring to announce the opening and closing of the city as well as to warn citizens of a fire or an invading force. Today, you can hear the bell when it sounds "Hejnal Mariacki" (St. Mary's Trumpet Call) every hour on the hour.
A well-known myth claims that they were constructed by two brothers who competed to have the tallest tower. One brother decided to murder the other to unquestionably win. The church has an exhibit of the knife that was used for this.
This is worth the touring attraction because its interior features exquisite stained-glass windows and a nave decked out in gold stars. This church's massive, intricately carved altarpiece is considered one of Poland's most important pieces of medieval art. 
Grodzka Street with the Church of Saints Peter and Paul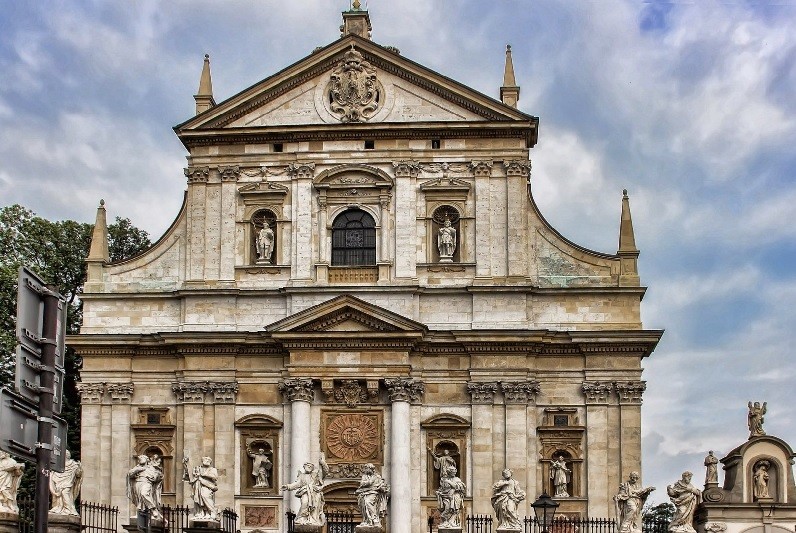 The Church of St. Peter and St. Paul, designed by Italian architect Giovanni Maria Bernardoni between 1597 and 1619, is one of the first Baroque structures in Poland, if not the very first. Statues of several Jesuit saints adorn its majestic front. You can make out the church's cupola-topped dome peeking out from behind it.
Some attractive elements include the stuccoes atop, its 18th-century high altar, and its remarkable Foucault pendulum—the longest in the nation—even though much of the interior is fairly austere in style. The church frequently hosts classical concerts in the evenings and is unquestionably a highly atmospheric location.
Wawel Hill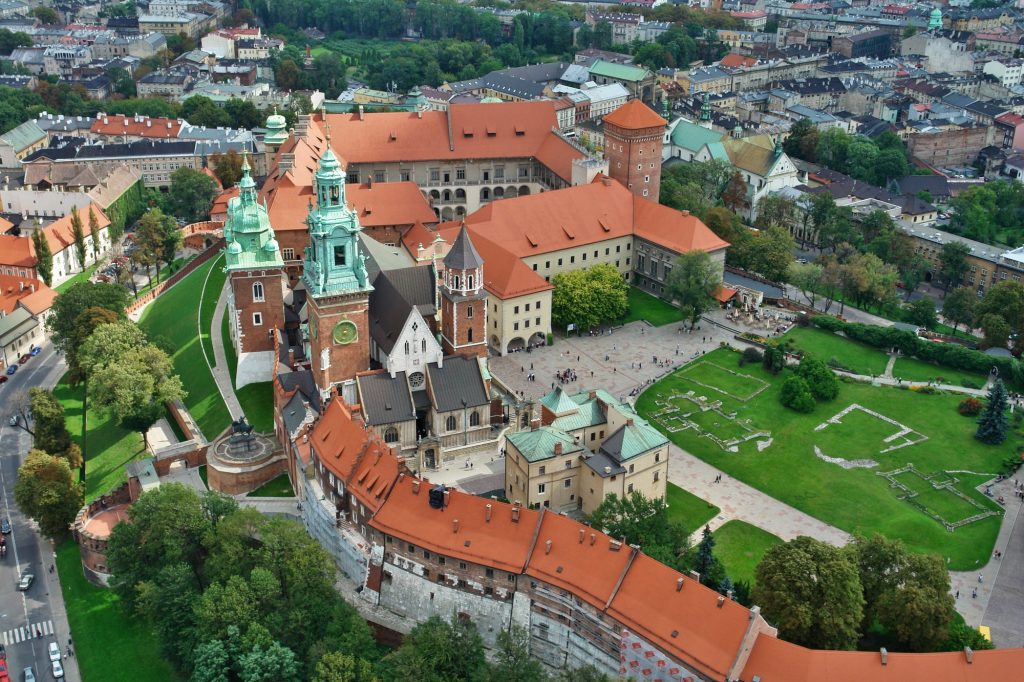 You can see the Wawel Castle and  Wawel Cathedral in Wawel Hill, which includes priceless art treasures,  architectural wonders, historical artefacts, and oddities. The Wawel Castle was built during the 13th and 14th centuries. It has been converted into a museum with five departments: The Royal Treasure and Arms Room, Oriental Art, Lost Wawel, State Rooms and the Royal Private Departments. Each has its entrance fee or one ticket for all the different parts.
Also, the Sandomierska Tower's wooden stairs to the summit give you breathtaking views across the Vistula River. 
Don't miss visiting the Dragon's Den located nearby. According to legend, a vicious dragon who devoured maidens previously resided in this dark cave beneath Wawel Hill. You can see a 50-year-old statue of a dragon that breathes real fire as soon as you leave the underground chambers.
Apart from the above place and the Royal Route, you can enjoy your tour by the following:
Krakow things to do
Take a Trip to the Wieliczka Salt Mine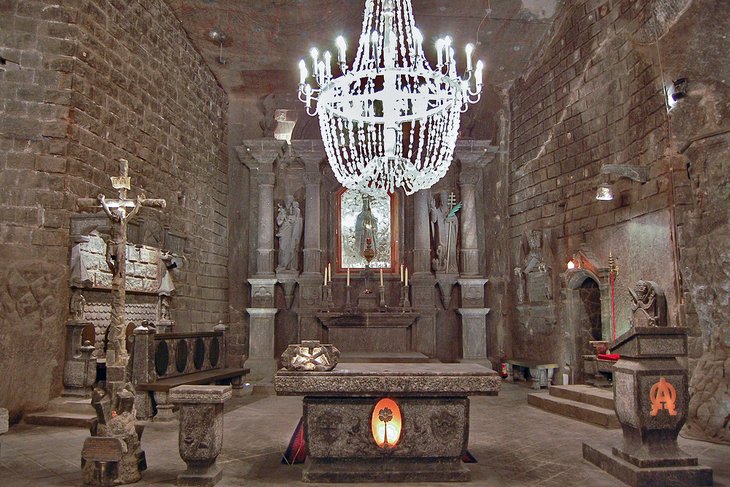 The Wieliczka salt Mine is also a UNESCO World Heritage Site, one of Poland's top attractions. It is located just 15 kilometres outside Krakow under a town called Wieliczka. This Salt Mine has produced salt since the Neolithic times, though commercial salt mining has ceased.
You can descend about 800 steps to explore the mine's confusing tunnels, many of which have amusing rock salt figures that miners created and an underground lake.
The underground Chapel of St. Kinga is the most attractive spot in this Mine. The chapel's entire interior, including the chandeliers, tiled floor, and walls, is made entirely of salt. Also,  a salt mural of The Last Supper by Leonardo da Vinci on the left wall can be seen. 
Don't wait in line for long to buy tickets. Try to buy tickets online or in advance.
Explore Oskar Schindler's Enamel Factory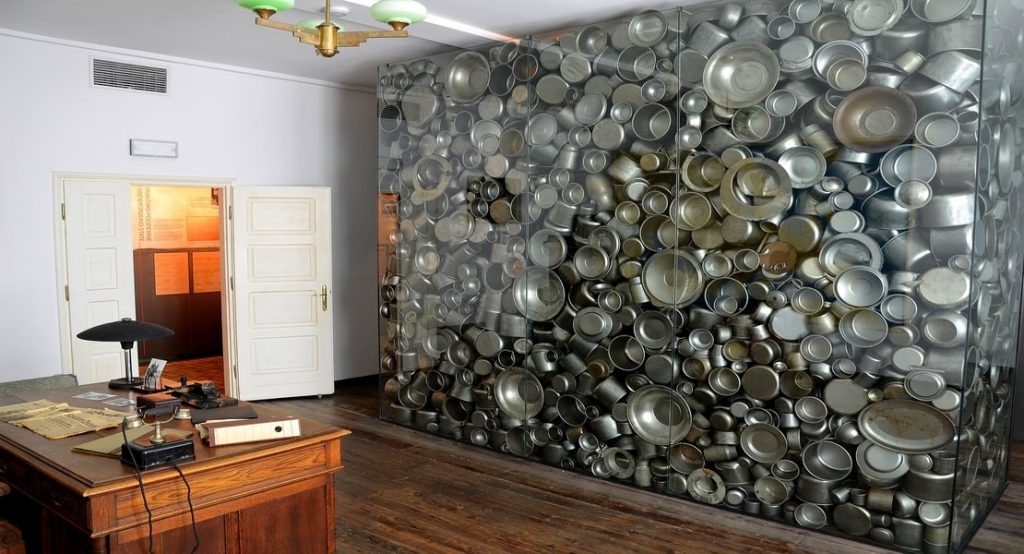 The former enamel factory that bears Oskar Schindler's name is now a fascinating museum about his life and the Nazi occupation of Krakow. Oskar Schindler was a famous German manufacturer who famously rescued the lives of over 1,200 Jews during the Second World War.
This Museum has several rooms that attempt to show life's different aspects at that point in history. These include basements where Jews hid from the Nazis, a train station lobby flanked by troop mobilization posters and prison cells where members of the resistance and academics were held. There are also small alleyways in the ghetto with dogs barking and Nazi officers shouting. A huge cube filled with enamelware made at the factory and the desk used on the set of Steven Spielberg's 1993 movie Schindler's List are also available for visitors to see.
Walk around Planty Park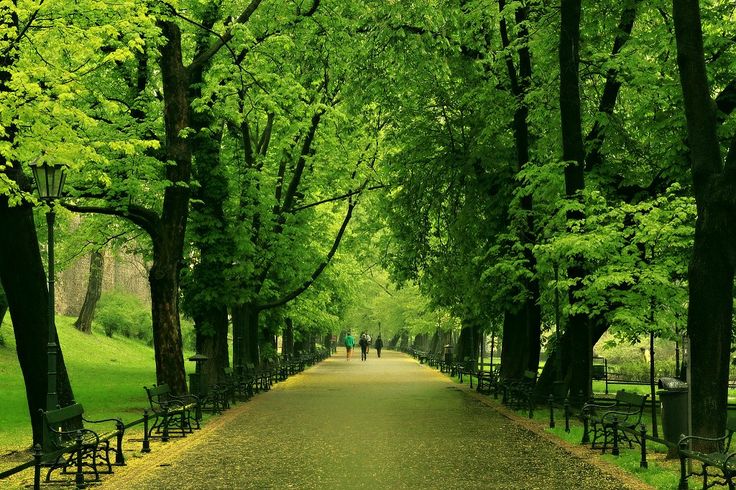 This is one of Krakow's largest city parks, which encircles its Old City and lies where the old medieval city walls used to be. In the early 1800, the walls were replaced with fountains, trees, and flowerbeds.
You can relax under the trees of this green park and see several monuments dedicated to Polish authors, intellectuals, and scientists, including Nicolaus Copernicus.
It lies just a short walk away from almost all the most famous spots in the city. After all, if you have more time in Krakow, be sure to visit the following attractions of Krakow to complete your tour with satisfaction. 
Krakow Auschwitz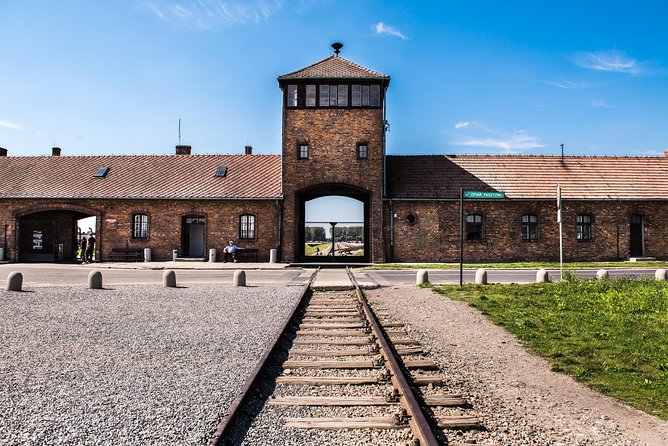 Auschwitz is where you can see the evidence of the Holocaust of Jewish victims. Though it is located a bit outside Krakow, you can easily reach it by public transport. 
The Eagle Pharmacy Museum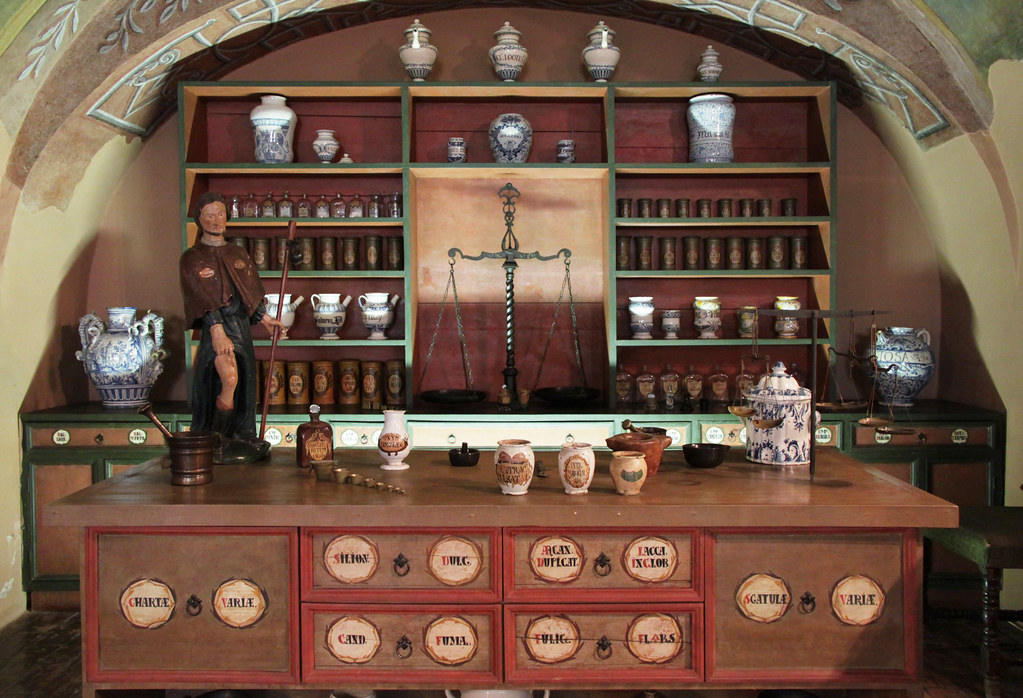 This is located in Krakow's Podgórze district and was the only open when the Germans converted the area into a ghetto for Jews in March 1941. Pharmacy owner Tadeusz Pankiewicz committed his life to aid the residents of the ghetto with the assistance of his loyal staff. Despite the risk of severe consequences from the Nazis, the pharmacy provided drugs, a place to stay, food, and news from the outside world.
Collegium Maius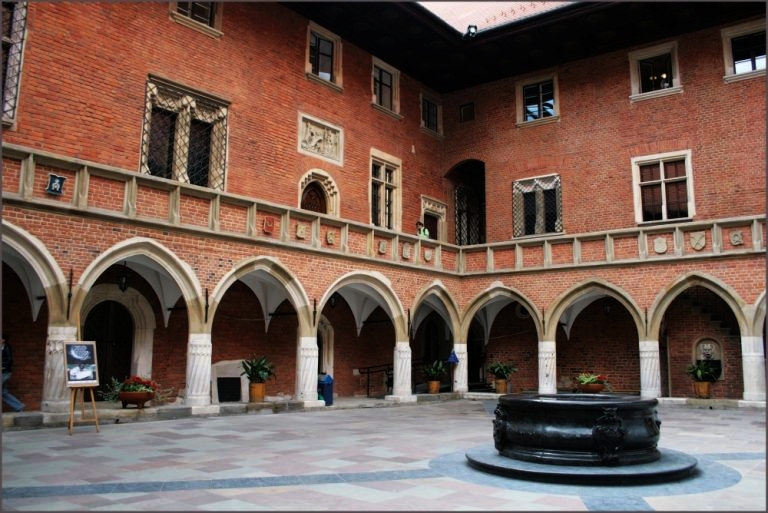 The Collegium Maius was built in the 14th century and is the oldest of Jagiellonian University's buildings. The red-brick structure features gorgeous Gothic architecture, with its arcaded courtyard unquestionably taking centre stage.
A lovely antique library and professors' common room, along with elegant ceremonial halls and lecture rooms, can be found within. 
The interior of the building is also exquisitely adorned. While taking a tour of Collegium Maius, you may still see some of the manuscripts, works, and instruments that famed Polish astronomer and mathematician Nicolaus Copernicus used while studying here.
Polish Aviation Museum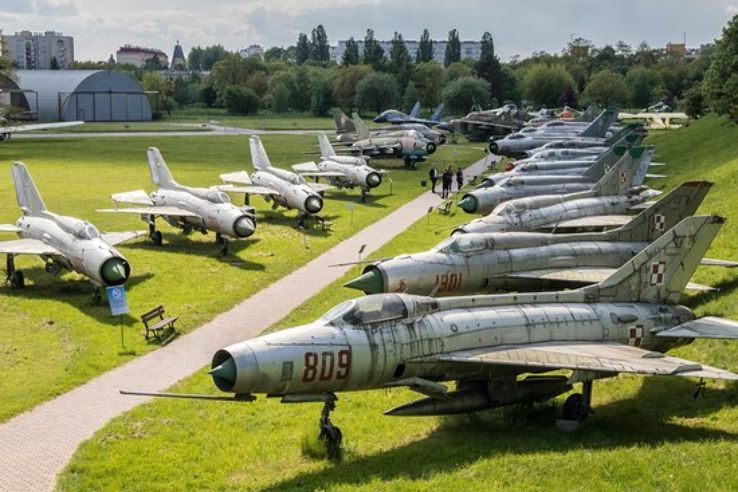 This is widely considered one of the best such museums in the world. You can see over two hundred aircraft. Not only the pre-war Polish planes but also bombers, fighter jets, helicopters, and a vast array of jet engines can be seen in this Museum. 
The Kościuszko mound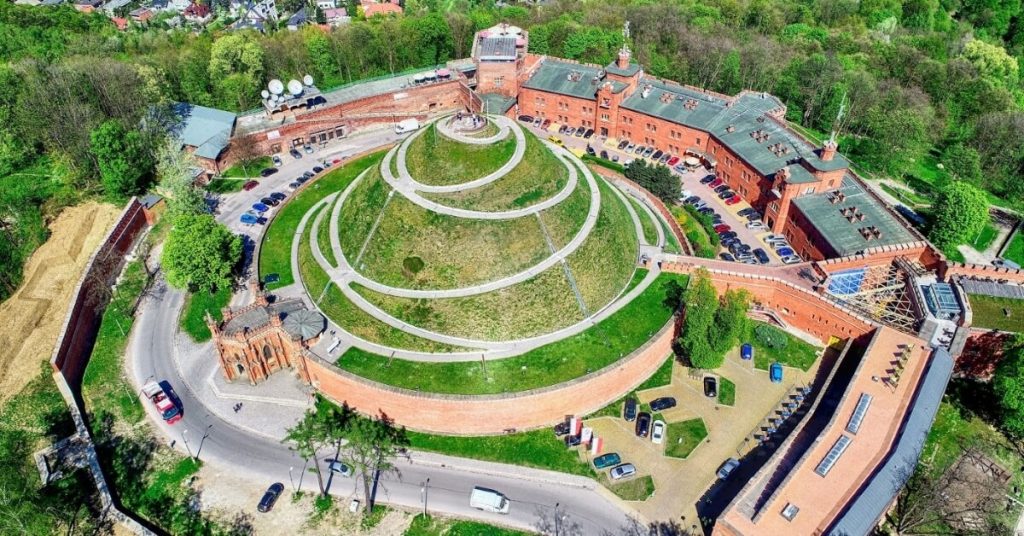 Tadeusz Kosciuszko, a Polish and American war hero, fought for both Polish and American independence, and as a result, he was rewarded with this 34-meter-high memorial. They have also set aside territory near his battlegrounds in Poland and America in his honour. Additionally, from here, you have a magnificent perspective of the city.
Krakow's Cuisine
Polish cuisine is renowned for being simple, hearty, and not particularly colourful. You haven't experienced it fully until you've had each of those typical meals, which should all be available in practically every Polish restaurant or milk bar in the area.
Barszcz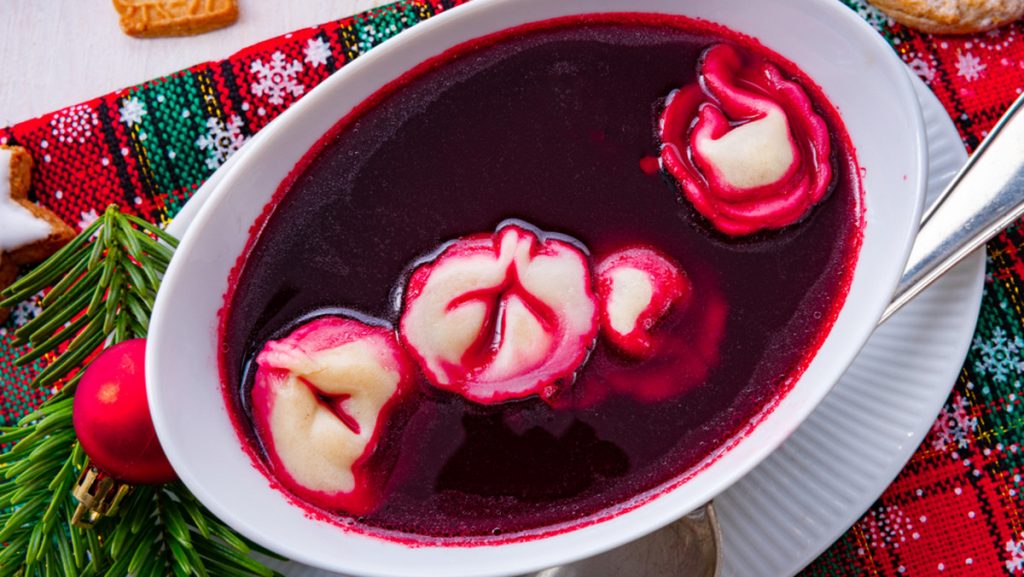 This beetroot soup may be served with potatoes and veggies tossed in, with a croquette or miniature pierogi floating in it, or simply as beetroot broth in a mug expressly for drinking. It is more similar to the Russian 'borscht'.
Bigos
This is traditionally a winter dish made with hearty meat and cabbage stew. There is no set recipe, but it typically calls for a lot of fresh and pickled cabbage, leftover sausage and beef, onions, mushrooms, and other things on hand. Bigos translates to "a huge mess," "confusion," or "trouble" in Polish poetically.
For a full flavour infusion, the stew is allowed to gestate, sometimes underground, for a few days after spicing with peppercorns, bay leaves, caraway, and anything else in the kitchen. 
Flaki
Flaki is a beef tripe soup enriched with veggies, herbs and spices. You can have it at any local restaurant bold enough to keep this on their menu and anyone brave enough to order it.
Gołąbki
This delicious dish consists of boiled cabbage leaves stuffed with beef, onion and rice before being baked and served in a tomato or mushroom sauce.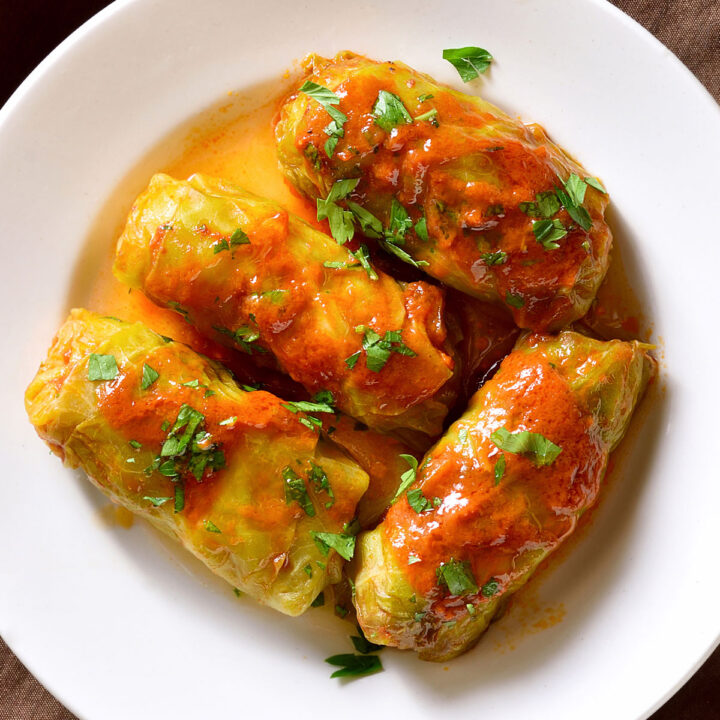 So, try all these delicious dishes in Krakow restaurants;
Pod Aniołami
Bistro The Hours
Filipa 18 Food Wine Art
Esterante
Czerwone Korale
Miód Malina
Nightlife in Krakow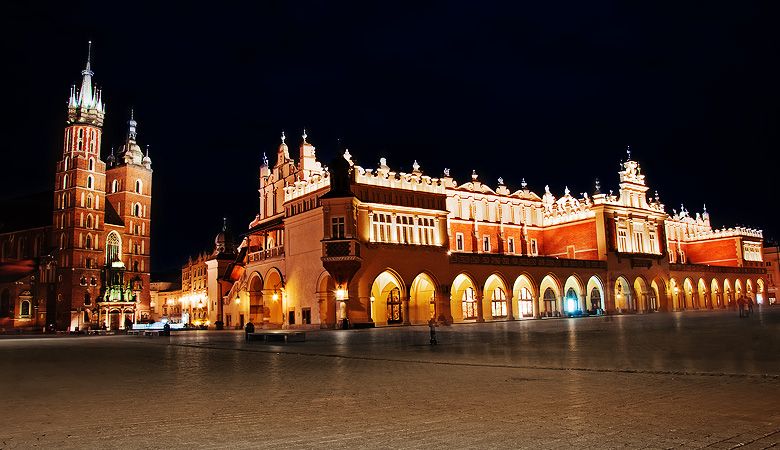 From the Old Town to Kazimierz and beyond, there are hundreds of bars to be discovered in basements and courtyards. These bars are filled with the millions of tourists who visit Kraków each year. So, these bars have higher pricing.  
On Friday or Saturday nights, you can expect to find sexy students packed into every medieval cellar along the main hedonist high streets of Floriaska and Szewska. Most clubs will also charge a cover of between 5 and 20 zlotych on such occasions. 
So, try the followings in Krakow at night to enjoy the nightlife of Krakow;
Eszeweria
Irish Pub Pod Papugami
Globus Music Club
Molam Thai Canteen & Bar
Where to stay in Krakow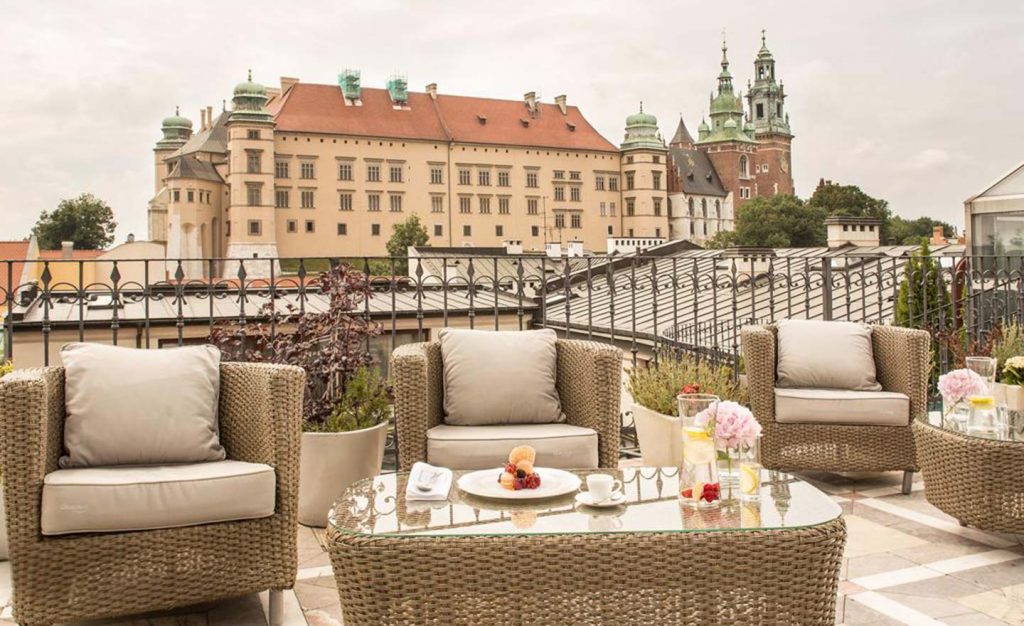 We suggest you stay in the Old Town if you visit Krakow for the first time, as most of the attractions are in the Old Town. Also, you can find plenty of accommodations in the Old town.
Hotel H15 Luxury Palace
Hotel Unicus Krakow Old Town
The Little Havana Party Hostel
Anyway, there are pleasant accommodations in Kazimierz if you prefer to have fantastic nightlife. Then you can try the following for your accommodation.
PURO Kraków Kazimierz
INX Design Hotel
Dom Studencki Zaułek
If you are searching for cheap accommodation or travel on a budget, Kleparz and Ludwinow – Debniki will be your areas for accommodation.
Hotel Indigo Krakow – Old Town
IHG Hotel
Vienna House Andel's Cracow
Cracow Central Aparthotel
Park Inn by Radisson Krakow
Art Suites Boutique Hôtel – Krakow Center
Well Well Aparthotel
Also, you can enjoy your trip if you find accommodation in Grzegórzki, as it is close to all you need to enjoy your stay in Krakow.
In point Smart Apartments
The Loft All-Inclusive Hotel Adults Only
Vienna House Easy Cracow 
Getting around in Krakow
By Public Transport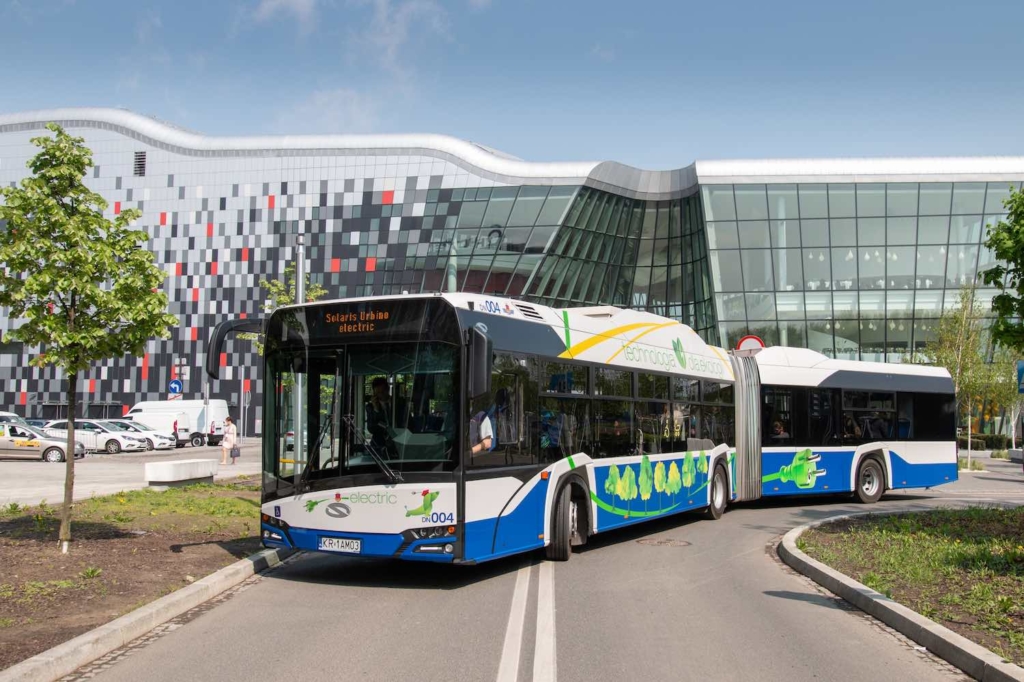 You can easily get around in Krakow by public transport, as it has quality public transport. Kraków has recently been recognized for the excellence of its public transportation, which, despite the absence of any underground system, consists of an extensive network of first-rate buses and trams that extends to the city's edges, from the airport village of Balice in the west to the suburb of Paszów in the east.
It's also important to know that a KrakowCard provides unrestricted access to the city's bus and tram network. The KrakowCard is a two- or three-day pass that provides unlimited bus and tram rides and entry to many of the city's major museums.
Before leaving, you can purchase all varieties online from the official KrakowCard website. A voucher will be emailed to you, which you must print out and present at one of three locations:
International airport John Paul II: Get there by going to the tourist information desk in the arrivals area. 9 am to 7 pm.
Szczepaski's plac 8: This tourist information centre is a short distance northwest of Kraków's main square. 6 a.m. to 7 p.m.
Position Wolnica 13: This Kazimierz visitor centre is close to the Ethnography Museum. 6 a.m. to 7 p.m.
By Bike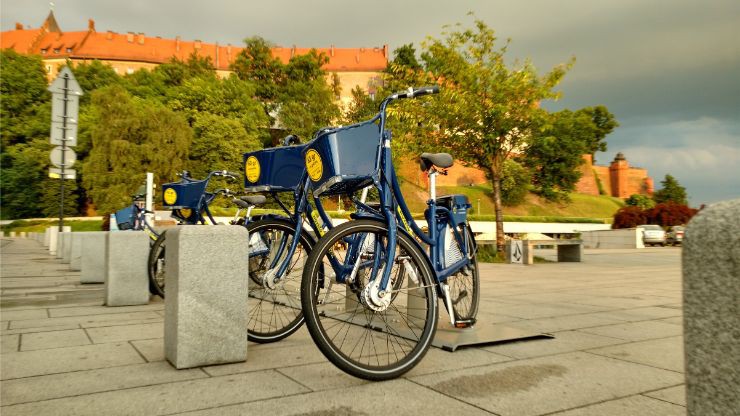 Even though Krakow has an excellent public transportation system, biking is a fantastic alternative during the warmer months. Many of the major roads that crisscross the Old Town centre and its neighbouring areas now have dedicated cyclist lanes thanks to a variety of traffic improvements implemented by the town planning committee during the early 2000s.
So, try one of the following and enjoy the tour of Krakow by bike.
Krakow is one of the most beautiful European cities that gives you a memorable tour of your life. So, with all these details, we expect you will have a fabulous trip to Krakow.
 FAQs
What's Krakow famous for? 
Krakow is famous for its rich history, world-class monuments, Wawel Dragon, and pretzels. 
Is Krakow, Poland, worth visiting? 
Yes, Krakow is worth visiting in Europe as it has many attractions.
What is the best month to visit Krakow? 
The best time to visit Krakow is mid-May to mid-September, which is the warmest and sunniest period of the year.
Is Warsaw or Krakow better? 
Generally, Warsaw is a bigger, more dispersed, and international metropolis. Krakow, on the other hand, is considerably smaller yet nevertheless draws most visitors. Krakow is Poland's most popular tourist destination, even though Warsaw is bigger and more affluent.
How many days do you need in Krakow?
Four days will be enough to cover all the attractions of Krakow while exploring its key sightseeing areas.
Does Krakow have good nightlife? 
With more clubs and pubs per square meter than any other city, Krakow is undoubtedly one of the best party cities in Europe.
Is Krakow a good weekend? 
As so many of its attractions are close together,  Krakow is a good place to spend your weekend.