A Nordic Gem of Art, Design and Architecture
In 1550, the Swedish King Gustav Vasa I started the city of Helsinki.
In 1710, the town was hit by a plague, and in 1713, it burned down. During the 18th century, Russian attacks made rebuilding hard, but in 1748, the Swedes built Sveborg and the Finns built Suomenlinna on a small group of islands outside the harbor to protect the city. In 1808, Helsinki, built by Finland in Russia, burned again. But in 1809, Finland was given to Russia. Finland declared its independence in 1917. In 1919, the Parliament was elected for the first time in Finland. In later times Helsinki became an important center for business, industry and culture. The Soviet Union invaded Finland on November 30, 1939, and unlike all other continental European states involved in World War II, Finland was never occupied by foreign forces. Finland is one of the few European countries with an unbroken record of democratic governance since the end of World War I.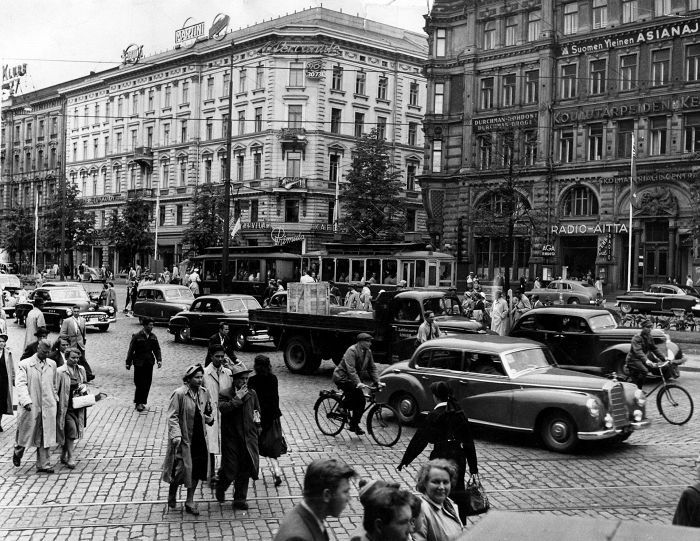 GET TO HELSINKI
Helsinki is a small city, and getting to the airport is very easy. Also, the city's location on the coast makes it a great place to connect by ferry and cruise. We'll show you how to take a Flight, train, bus or car to get to Helsinki.
By Plane
Helsinki Airport, also called Helsinki-Vantaa Airport, is the main international airport for Helsinki, the area around it, and the Uusimaa region. Around 80 scheduled destinations in Europe and 21 direct long-haul routes to Asia, the Middle East, and North America can be reached from this airport. So you can get there by using Helsinki flights.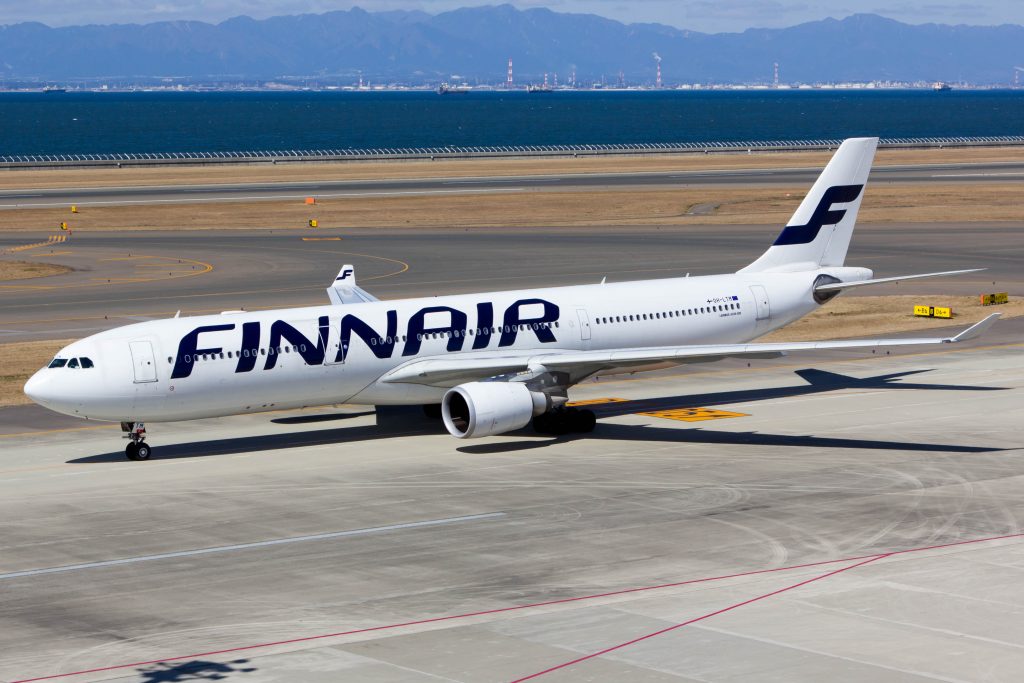 By Train
The train ride from Helsinki Vantaa Airport to the center of the city is one of the easiest, cheapest, and most user-friendly ways to get there. The airport train station is underground, between Terminals 1 and 2. During the day, trains usually run every ten minutes, so you won't have to wait long if you miss one. Check the times of the first and last trains, especially if you are traveling early in the morning or late at night.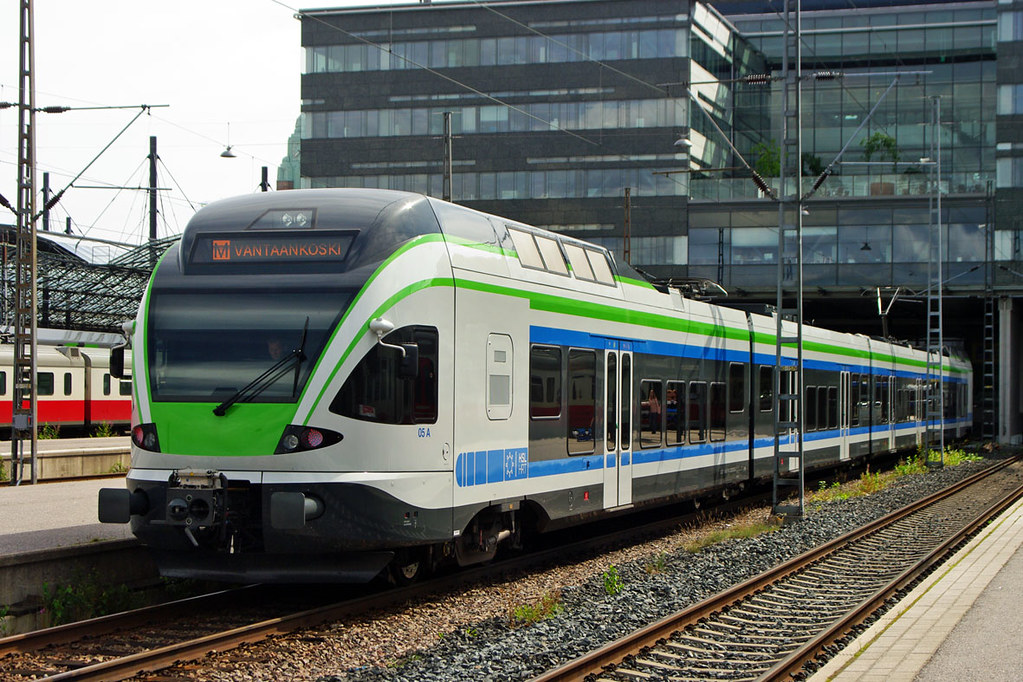 By bus
Helsinki Vantaa Airport is located 17 kilometers north of the city and is easily accessible by bus. The city's central train station and Vantaa Airport are connected by bus 615. The journey takes about 35 minutes. From 4 AM to 3:40 AM, bus 615 departs Terminal 1 every ten minutes. The Finnair City Bus is another cheap way to get to the city center. Every 20 minutes, the bus leaves from 5:45 AM to 1:10 AM.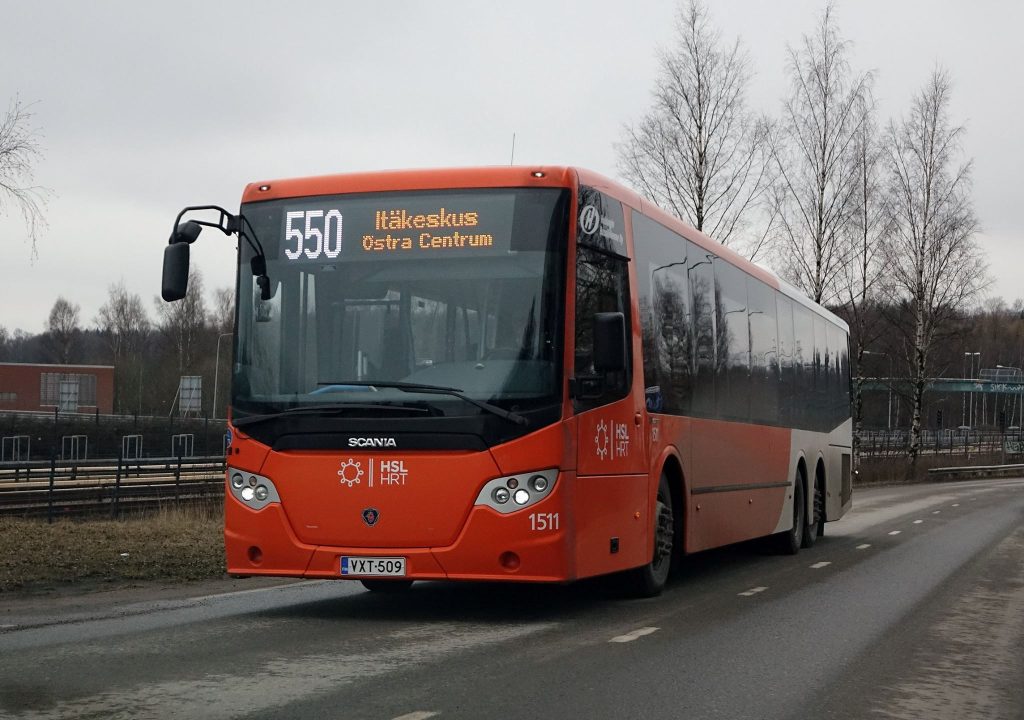 By car
You can get to Helsinki by car, taking the expressways that link it to Turku in the west, Tampere and Lahti in the north, and Porvoo and St. Petersburg in the east. You can plan your trip with Google Maps.
HELSINKI WEATHER
Helsinki's Climate ranges from mild and partly cloudy in the summer to long, cold, snowy, windy, and generally cloudy winters. Temperatures rarely drop below -3 degrees Fahrenheit or rise above 79 degrees Fahrenheit over a year. The tourism ranking suggests that late June through mid-August is ideal for outdoor activities in Helsinki.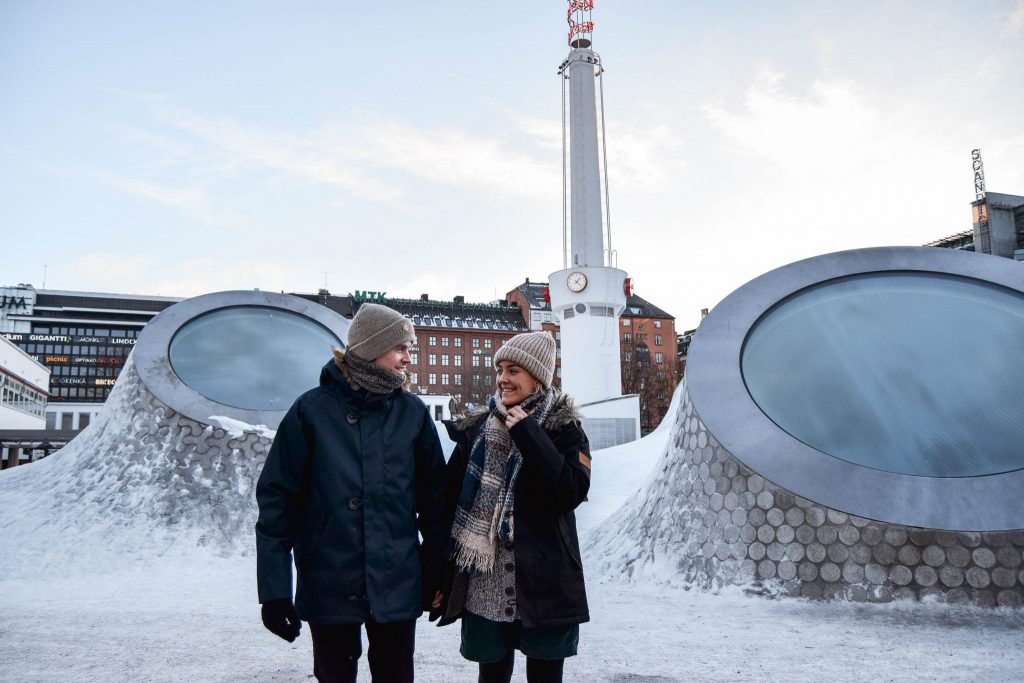 TOP SIGHTS IN HELSINKI
National Museum of Finland
The National Museum of Finland, located in a beautiful structure, first opened to the public in 1916. The facade is in a national romantic style, inspired by the architecture of medieval churches and castles in Finland. Its interior is decorated in an art nouveau style. Exhibits date back to the Stone Age, and the Helsinki museum houses countless artifacts that tell the story of Finland's rich and varied history and culture. It's a great place to learn about Finnish history, culture, and people.
Helsinki Suomenlinna
Six islands in the Gulf of Finland make up the UNESCO World Heritage Site of Suomenlinna, a quick ferry ride from mainland Helsinki. There are many spectacular views, and you can feel the history present. Visitors need to pay for the ferry ride, not the site. It is one of the most visited attractions in Helsinki.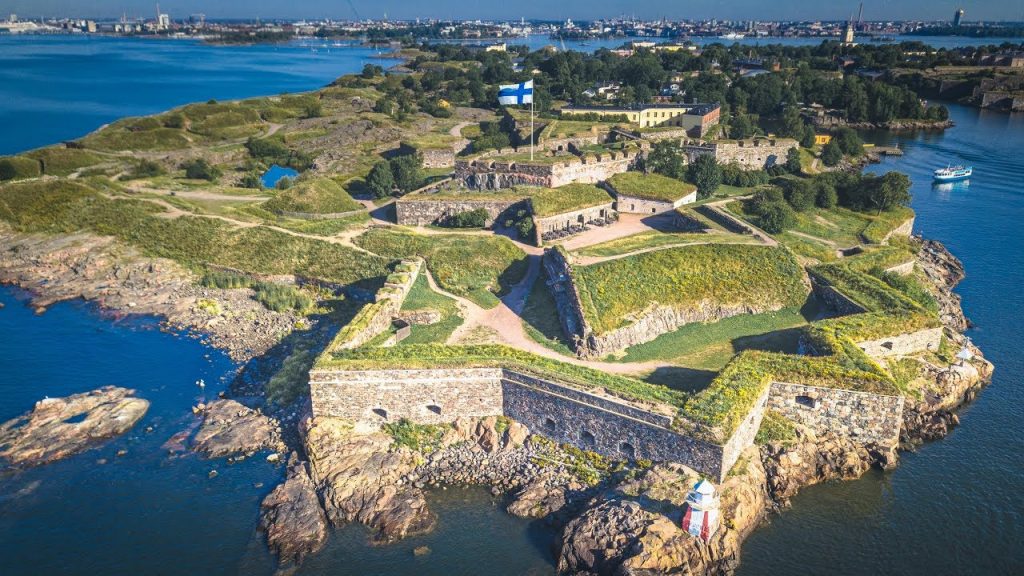 Bad Bad Boy
The Bad Bad Boy sculpture, which stands at a towering 8.4 meters tall, is a prominent feature of Helsinki's West Harbour. The statue, a rusty brown color, appears to be blushing and is holding its hands over its mouth in an embarrassed expression. That, however, should come as no surprise, given the statue's current activity. A steady stream of water gushes out and hits the ground. The sculpture, created by Tommi Toija, was unveiled to the public for the first time in 2014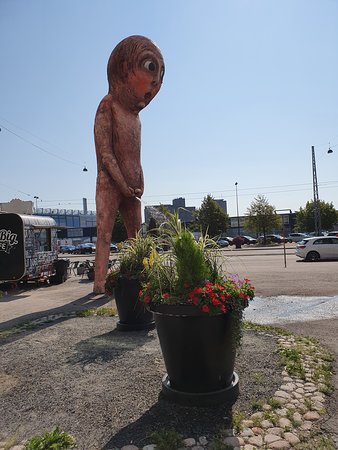 Helsinki Cathedral
One of the city's most recognizable landmarks, Helsinki Cathedral, can be found in the city's picturesque Senate Square. Dating back to the middle of the 1800s, it was built in honor of Nicholas I, Tsar of Russia and Grand Duke of Finland. When Finland gained independence in 1917, the church was renamed St. Nicholas's Church. The Greek cross motif is carved into the neoclassical jewel. Its photogenic white structure is crowned by a large green dome and four smaller domes and the interior is rich in religious art and iconography. It is a place of worship and one of Helsinki's most visited landmarks.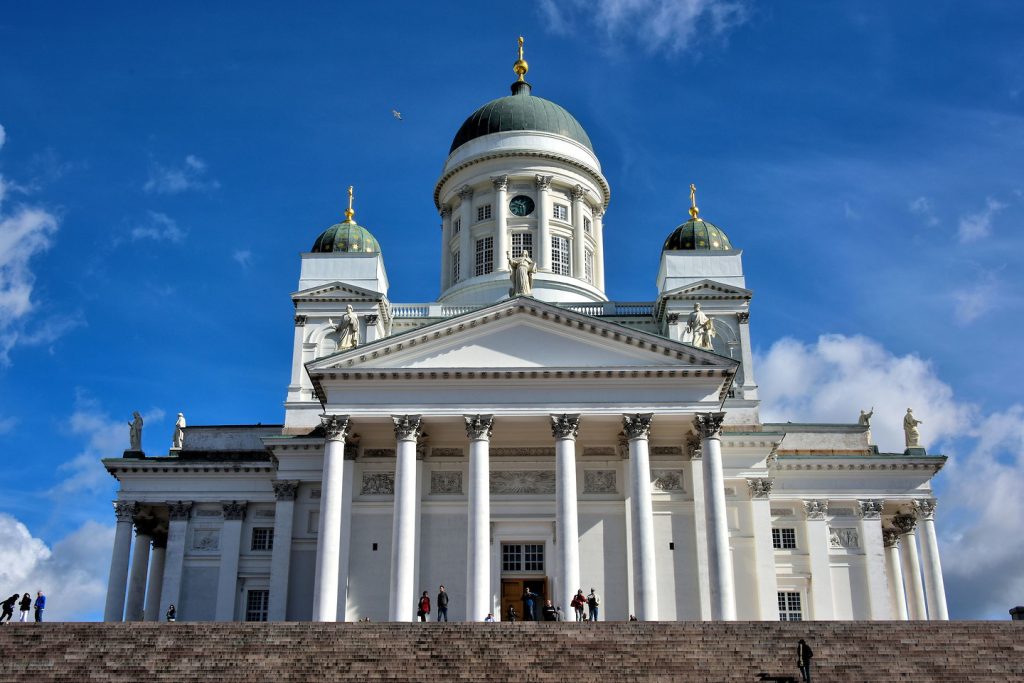 Linnanmaki
One of the best things to do with the kids in Helsinki is to go to Linnanmaki. The fun amusement park, which has been around since the 1950s, isn't just for entertainment; it also raises money for charities that focus on children's welfare. Attractions range from gentle kiddie rides to faster thrill rides for those seeking an adrenaline rush.
There is a historic theater, a wide variety of games and arcades, plenty of places to eat and drink, and everything else you could want for a fun-filled day. There is no cost to enter the park; instead, you pay only for the rides and show that interest you.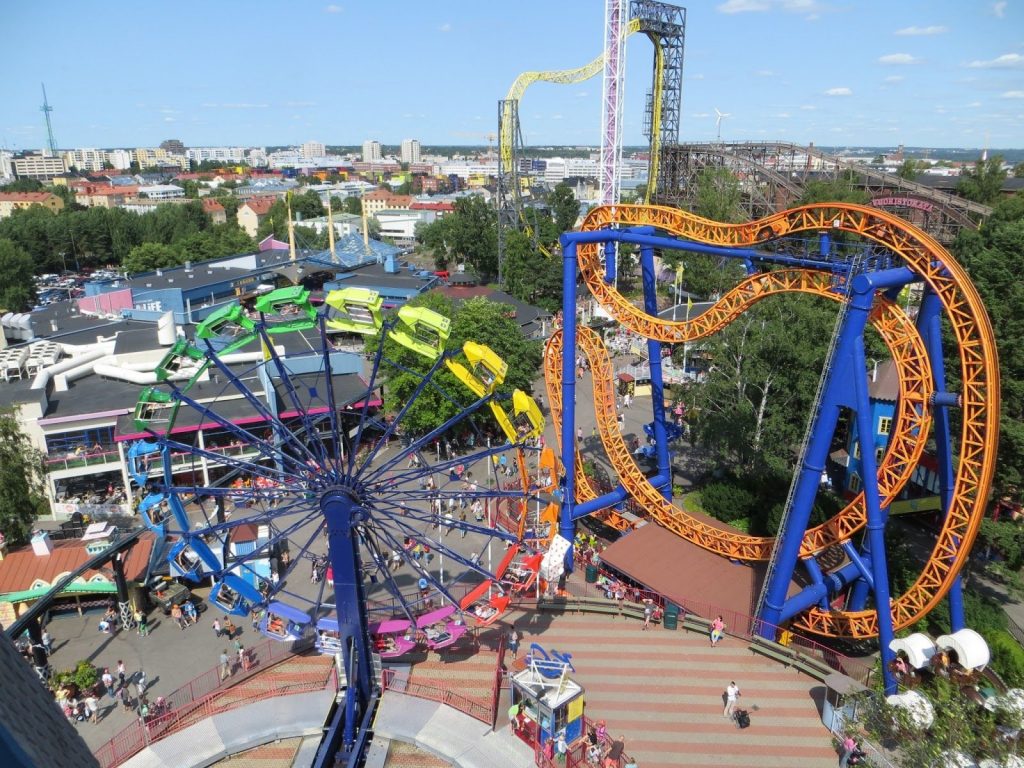 Sibelius Park
Named after the famous Finnish composer, Sibelius Park is kept in a relatively natural state. Grassy meadows, Rocky Mountains, well-worn roads and towering trees are meant to evoke the beauty of Finland. Visitors can relax on the park's many benches and enjoy the serene environment. The park is home to two notable sculptures.
Hietaniemi Beach
Hietaniemi Beach in the Toolo neighborhood is one of the most popular beaches in the heart of Helsinki. Many locals and visitors visit during the hot summer months. The beach is great for families, couples, groups of friends and individuals. There is no fee to spend time on the beach. You can enjoy sunbathing and beach sports on the soft sand, and there are calm waters for swimming.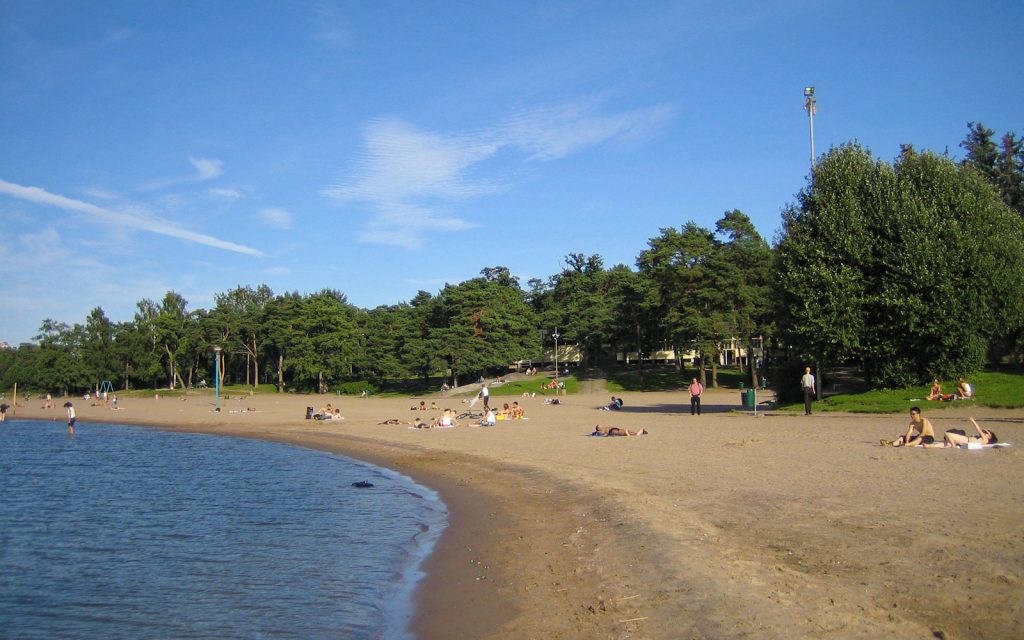 Temppeliaukio Church
Tempelukio Church, or Rock Church, is a famous landmark in Helsinki. The Lutheran Church cut into the cliff has been serving the community since 1969. The acoustics inside the church are particularly good because of the rough, bare rock surface. There are frequent live shows. The church is surprisingly bright and airy, thanks to the large skylights surrounding the copper domes on top of the rock, carved into the rock. A vibrant religious community gathers at this juncture.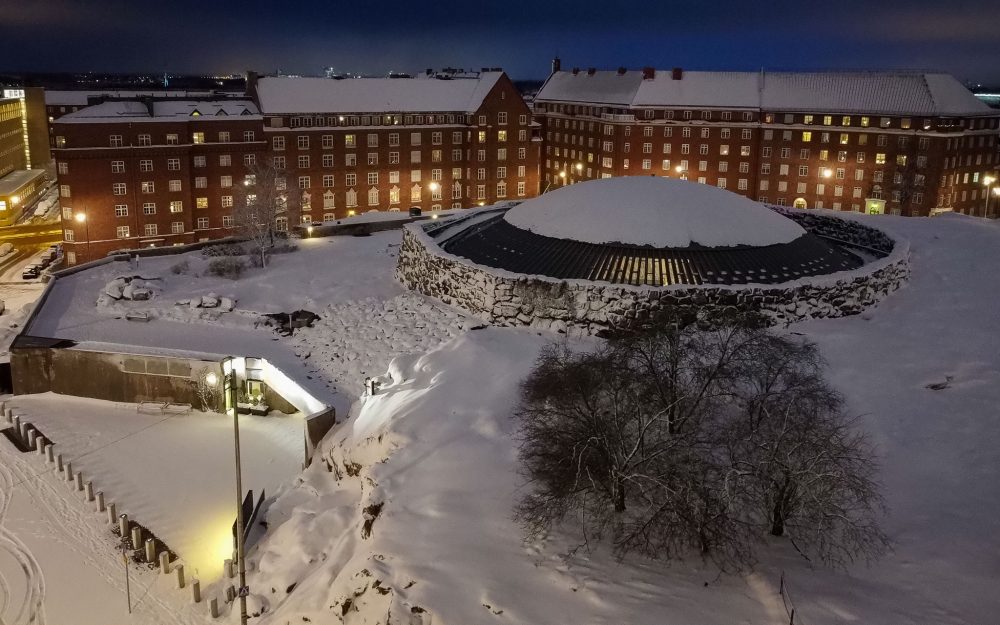 Helsinki Popular Activity
Hiking
Walking Tours
Sightseeing Tours
Park experiences
Dining experiences
Watch the northern lights
Cruises & Boat Tours
Air, Helicopter & Balloon Tours
Parks experiences
HELSINKI CUISINE
Helsinki's cuisine also features seasonal changes throughout the year. You can come in February and enjoy the aroma of pea soup and laskiaspulla or feast your eyes on casseroles, Christmas pies, ginger biscuits and gloggies in December. Due to its location between East and West, Helsinki has a unique culinary tradition that combines Eastern and Western influences. Finland's traditional dishes are mushrooms, vegetables, fish, pork, beef or reindeer. Finns also eat arctic wild berries and whole grains like rye, barley and oats.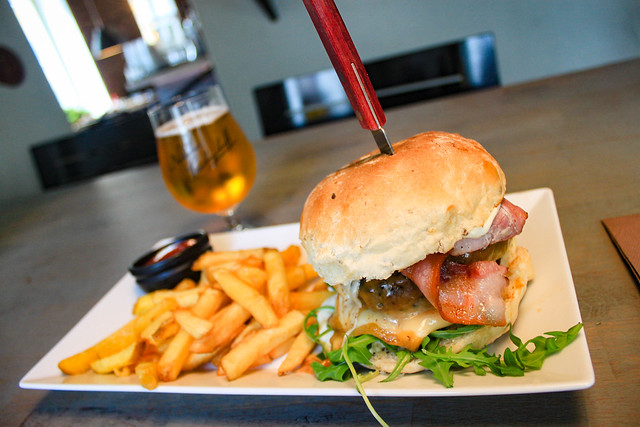 Best food in Helsinki
Karjalanpiirakka.
Lihapiirakka (meat pie)
Pickled herring with ruisleipa (rye bread)
Reindeer.
Salmiakki. Other Finnish sweets.
Lohikeitto (Salmon Soup)
Kalakukko (fish pie)
Korvapuusti (cinnamon buns)
HELSINKI NIGHTLIFE
In recent years, Helsinki's nightlife has become lively and active, with a wide range of cafes, bars, nightclubs, and live music to suit all tastes. Most of these places are in the city center and are frequented mainly by young people and students.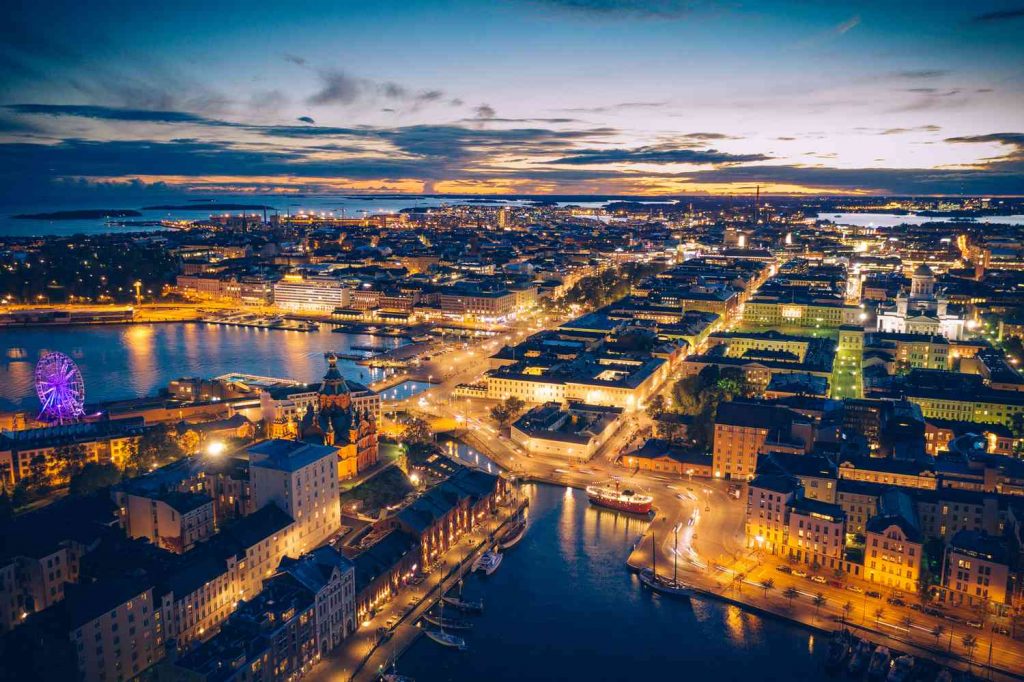 Fun Things to Do in Helsinki at Night
Skate under the Stars
Play Fun Games at the Casino
Relax in a Sauna
Make Your Cocktails at A21 Helsinki Oy
Explore the Design District
Find some Views at a Rooftop Bar
Enjoy Helsinki's Nightlife + Music Venues
HELSINKI ACCOMMODATION
You need a comfortable place to rest at the end of the day, so where you stay is very important. Before you book, make sure the Helsinki hotel, Helsinki restaurants, motel, or guesthouse you want to stay at has the amenities and services you want. Package deals help you get the most out of your trip. Explore Fun Things to Do on Your Stay.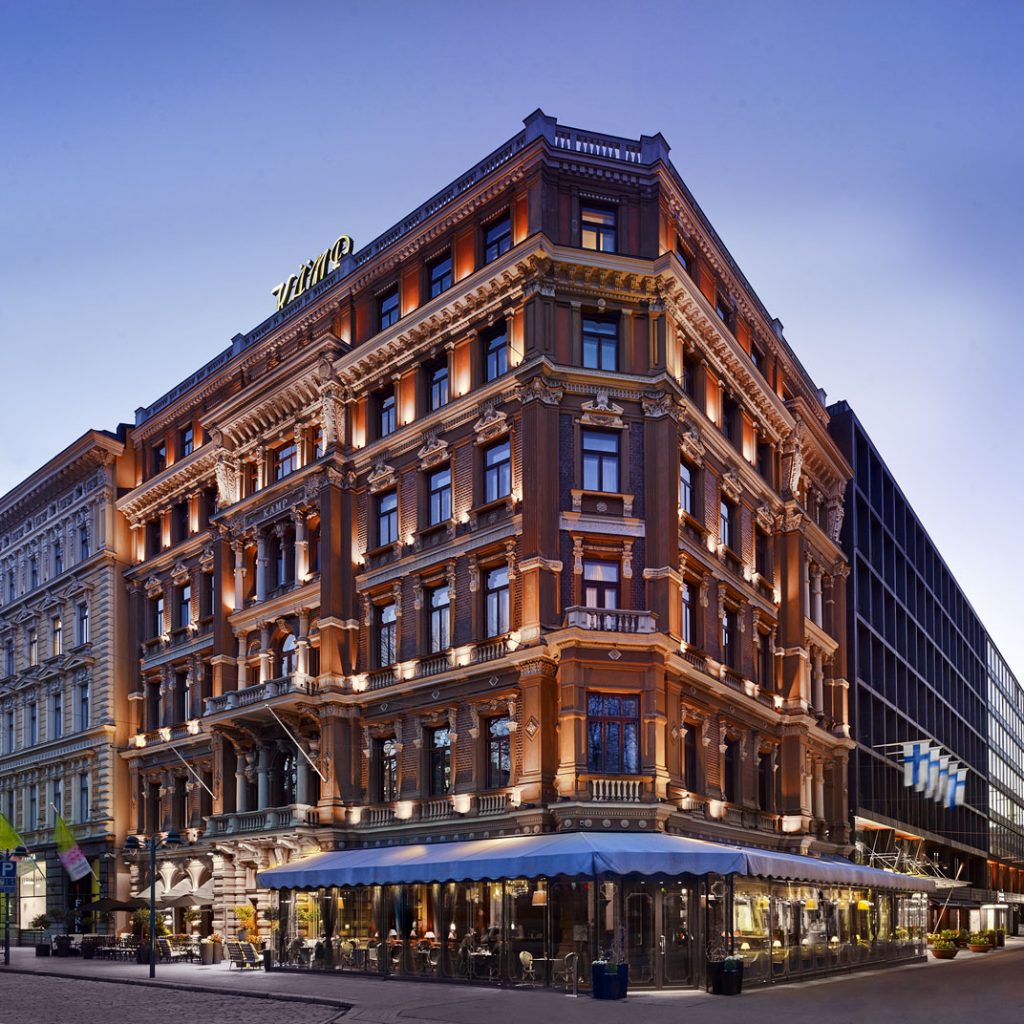 CITY DETAILS
 It is also the center of a well-off area with about 1.5 million people. If you start the tour by looking at the map of Helsinki, it will be easier to get around. Most of Helsinki's economy comes from services paid for by the government and money-related information technology. One of them is a shipping company. Helsinki has many elementary, middle, high, and vocational schools. There are colleges and polytechnics in Helsinki that focus on higher vocational education. You will also find out a lot about Helsinki's culture.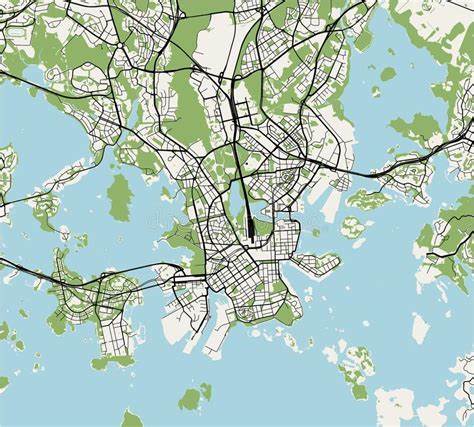 currency: Euro
Helsinki population: 1,231,595 (2022)
area: 715.48 square kilometers (276.25 square miles.)
Helsinki Time Zone: UTC+02:00 (EET)
Summer UTC+03.00 (EEST)
official language: Finnish and Swedish
Finland dials Code: +358
Getting around in Helsinki
If you want to get to Helsinki, you have to choose how to get to Helsinki. It's easy to ride a bike or even walk to many places in the city. Public transportation gets you where you need to go quickly and reliably.
(HSL)
Helsinki Region Transport (HSL) is in charge of public transportation in the capital city. It is in charge of buses, trams, a subway, commuter trains, city bikes, and even ferries.
Buses
The Helsinki Region Transport (HSL) company runs buses all over the city. Single tickets and day passes can be bought from HSL ticket machines, R-kiosks, and many other sales points, as well as through the HSL mobile app. Bus rides are free for people with a Helsinki Card.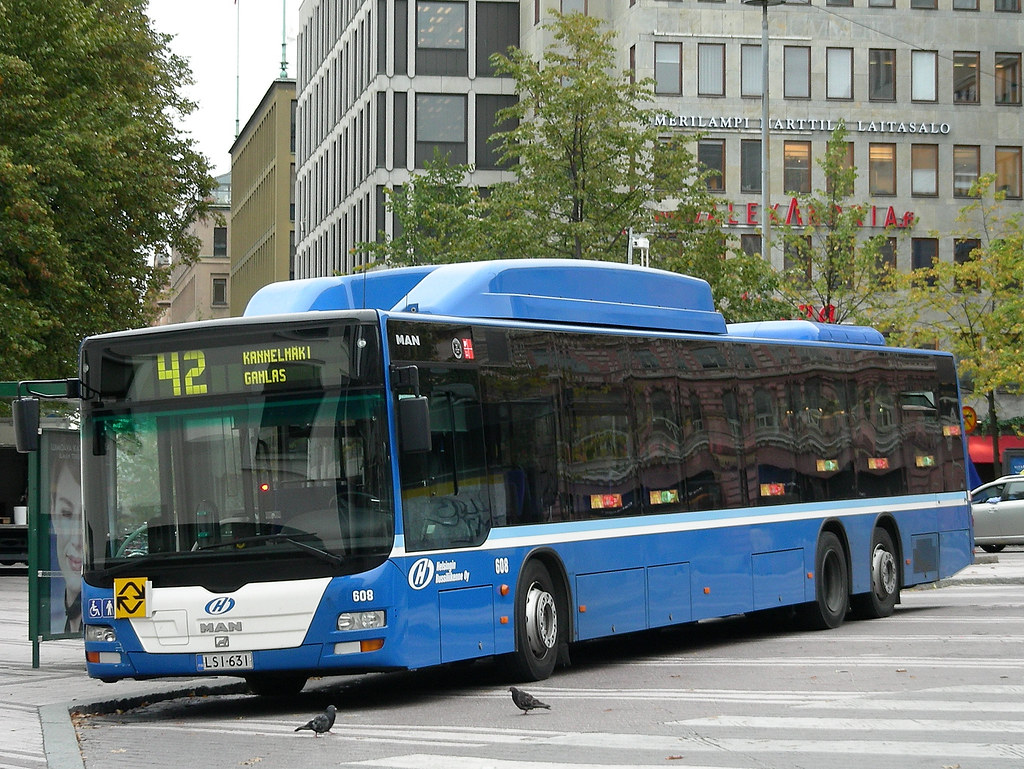 Trams
In downtown Helsinki, eleven different tram lines and the underground metro system are the main ways to get around. Trams work much like buses, but once everyone who wants to get off has left the car, you can enter through any door. Due to its safety feature system, the doors cannot be closed if something is in the way.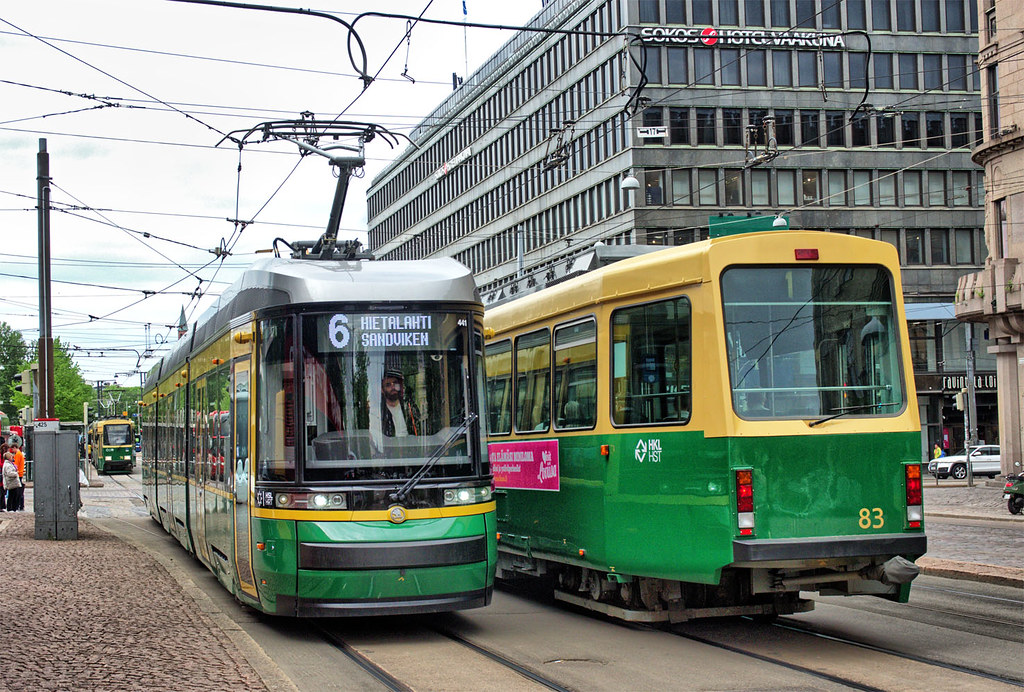 Metro
The Helsinki metro is the most common way to get from the suburbs of East Helsinki and the city of Espoo to downtown Helsinki by train. The line goes under the Helsinki Central Station, so people can get to and from the commuter rail network, including trains that go to Helsinki Airport on the Ring Rail Line.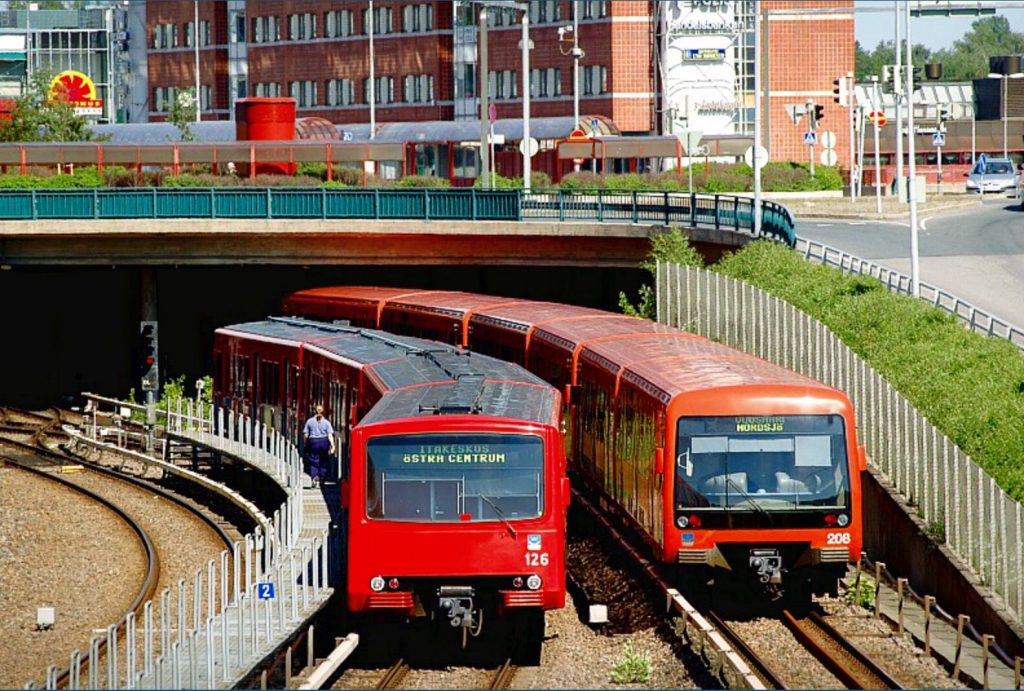 Bicycles
Getting around Helsinki by bike is quick and easy. The Bana pedestrian and cycling corridor is a popular route through the center of Helsinki along an old railway line section. Helsinki's impressive network of 1200 kilometers of cycling routes is easily accessible from Kesspuisto "Central Park" in the north to the ferry terminals in the south and from the bustling city center to the quiet fields and forests of the surrounding countryside.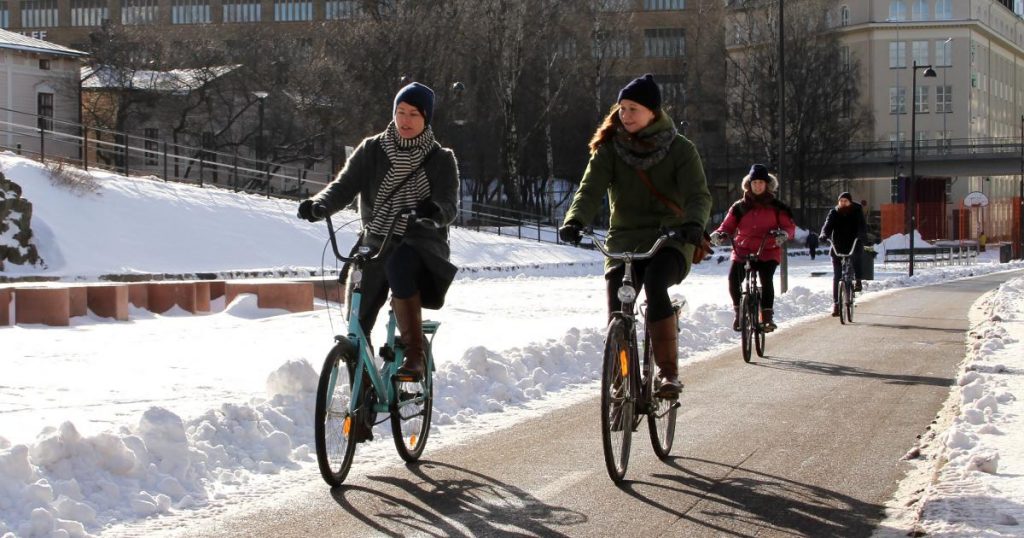 Cars
An excellent way to see the area around Helsinki is to rent a car. Several big international car rental companies exist at the airport and in the city center. Drivers must always use their headlights and drive on the right side of the road. If you're bringing your car, remember that you need winter tires from December to February.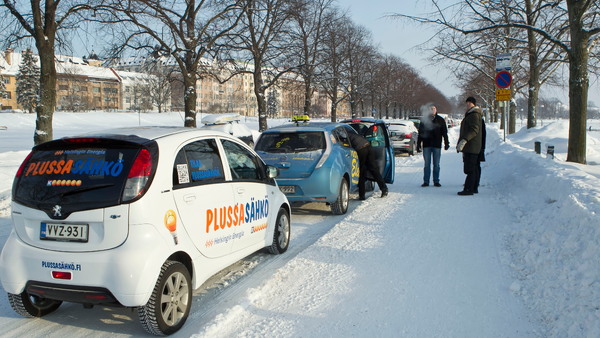 Parking
There are two parking zones in the city center. Zone 1 and Zone 2. In these areas, parking costs between EUR 2 and 4 per hour. Private garages and lots usually charge EUR 5 per hour. Most of the time, these fares are valid from 9 AM to 7 PM during the week, and you can pay them from a mobile phone or an automated ticket machine.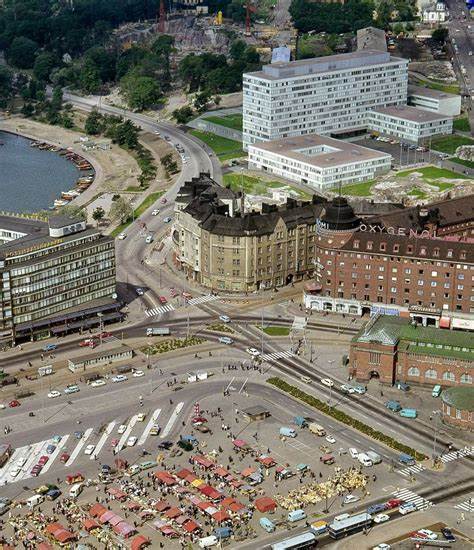 APPROXIMATE BUDGET?
You should plan to spend around $112 per day on your trip to Helsinki. In the past, tourists spent $27 a day on food and $18 to get around town. Also, the average cost of a hotel room for two people in Helsinki is $117. So, going to Helsinki for two people for a week costs around $1,567. These average fares are for planning your trip only.
CONCLUSION
Hopefully, this summary of Helsinki has been helpful to you. Helsinki is a beautiful city; its history and culture won't disappoint you. You can learn about the city of Helsinki and everything it offers, from its history and famous landmarks to its hotels, restaurants, weather, public transportation, food, and nightlife. All of these things combined will make your time in Helsinki unforgettable.
FAQs
What is Helsinki famous for?
Helsinki shows off all of Finland's natural and architectural beauty and the positive energy of its friendly people. These are why so many people come back to the capital and some foreigners decide to stay in Helsinki for good.
Is Helsinki part of Russia?
Helsinki used to be a part of Russia. In 1809, Russia took over Finland. Three years after that, Helsinki was made the capital of the independent Grand Duchy of Finland.
Do they speak English in Finland?
In Finland, many people speak English, but not as many as in other Scandinavian countries. Finns say that just fewer than three-quarters of them can speak English.
Is Helsinki worth visiting for a day?
It should take a day to walk around the island and see its sights, including a picnic for lunch. If you return to town early, you can go to a traditional Helsinki sauna or shop in the city center. So Helsinki is worth visiting for a day.
Is it always cold in Finland?
And the weather in Finland isn't as cold as many people think. The average temperatures in Finland are higher than in other places at the same latitude, like south Greenland. Most warm air comes from the Atlantic, but the Baltic Sea also adds heat. Finland has great weather in the summer.
What are the Finnish famous for?
When you think of Finland, the amount of snow that falls from the sky 80% of the time is probably the first thing that comes to mind. But what if we told you that Finland is the most coffee-drinking country in the world? Or that all of Finland has 187,888 lakes?
What is the minimum wage in Finland?
In Finland, there is no minimum salary set by law, like in most Scandinavian countries. However, you can expect a net minimum monthly wage of about €1,500 when you start working here.