The International Hub of Diplomacy and Innovation
The Swiss city of Geneva can be found near the southernmost tip of the expansive lake known as Lac Leman (Lake Geneva). The majestic Mont Blanc can be seen from the city despite its location at the foot of the Alps and the Jura mountain ranges. It is the location of the headquarters for both the United Nations and the International Committee of the Red Cross, making it a global hub for banking and diplomacy. The French culture has left a significant imprint on many aspects of this city, including cuisine, bohemian neighborhoods, and language. So let's explore Geneva in Switzerland.
GENEVA HISTORY
Geneva was first mentioned as a Roman settlement in 58 BC. It increased into a significant trading city in the middle of medieval Europe. Because it was in a good spot, the town was a prime target for taking over. It changed hands several times before becoming an independent republic in 1535.
When the Duke of Savoy tried to take over the city in 1602, the people of Geneva fought him off and won their independence for good. When the Edict of Nantes was taken away in the middle of the 1600s, Geneva became the most critical place for Protestants who were persecuted for going. Attracted by the ideas of John Calvin, John Knox, and Theodore de Besse, the number of refugees in Geneva increased, and the city became known as "Protestant Rome." On September 12, 1814, Geneva became part of the Swiss Confederation. It quickly became a leader in the European Industrial Revolution and a center for banking. In 1864, near the end of the 1800s, Henry Dunant started the Red Cross.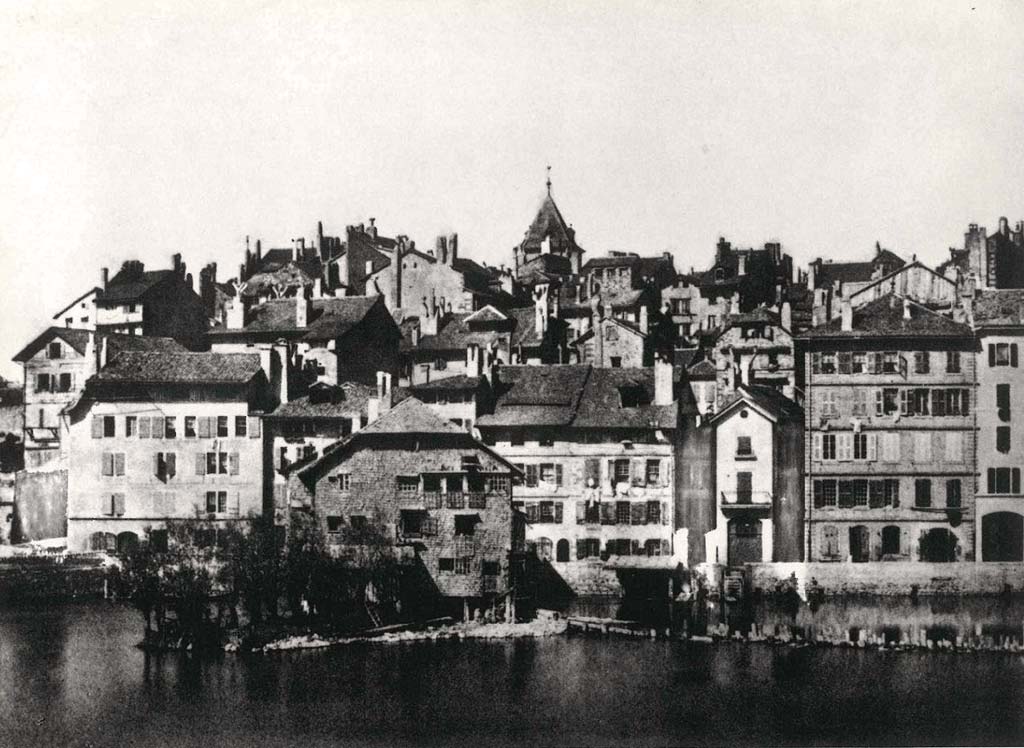 HOW TO GET TO GENEVA
By Plane
In the Geneva Airport (also known as GVA IATA Geneva Cointrin). Geneva is a low-cost airline Easy Jet hub that serves many European cities, including Amsterdam, Barcelona, Berlin, Edinburgh, London, Madrid, Manchester, and Paris. There is an American Express office in the departure lounge, past where you check your passport. There are also several shops and cafes. You can take a taxi or public transportation from the airport to the city.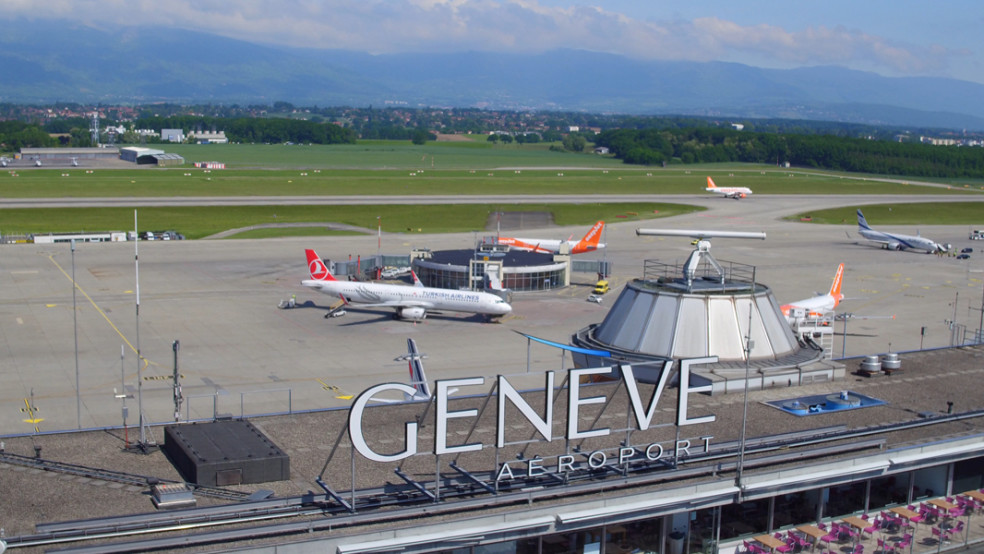 By Train
Switzerland has the most train riders of any country in the world. Geneva has some of the best rail connections in all of Europe. The Geneva Cornavin train station is in the city's middle. Visit the Swiss Railways website to find out more.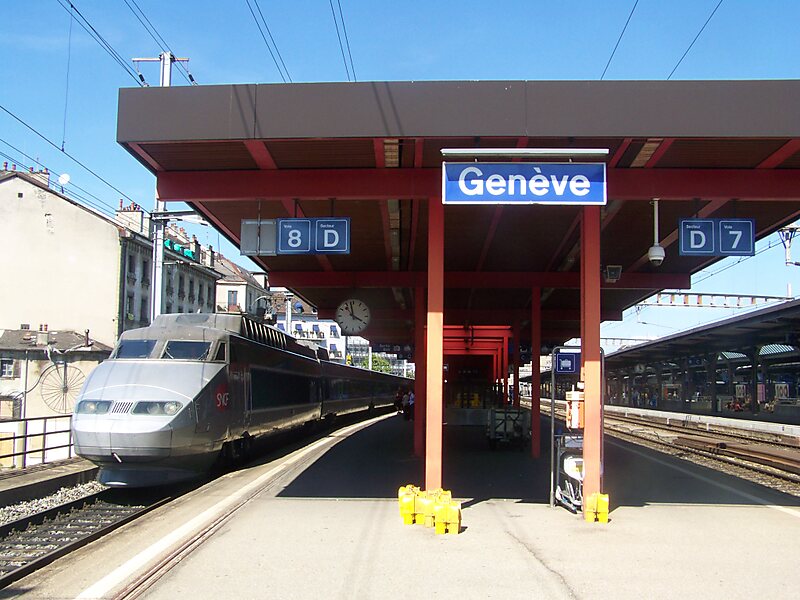 Buses and Tramway
Around Geneva, buses and trams run from about 5:00 to 24:00. Depending on the line; there may be more night buses and trams on weekends after 24:00. If you stay in a hotel in Geneva, you'll get a free ticket for public transportation that's good for the whole time you're there.
By car
All roads lead to Geneva, a hub for cars all over Europe. Near Lake Geneva, the N1 highway goes around the city and into the Centre. The French border in Bardonecs connects to the A40, which goes to Lyon, Paris, Chamonix, and Italy.
GENEVA CLIMATE
Geneva has a temperate climate. It's cold in winter. Most nights, there are light frosts, and during the day, the ice melts. Summer is pretty warm. Rain falls enough and pretty evenly throughout the year, though autumn is a bit wetter than other times of the year. In the winter, there are often ice storms close to Lac Leman. Winds from the northeast, called Bise, can reach Geneva. This can cause a lot of ice in the winter.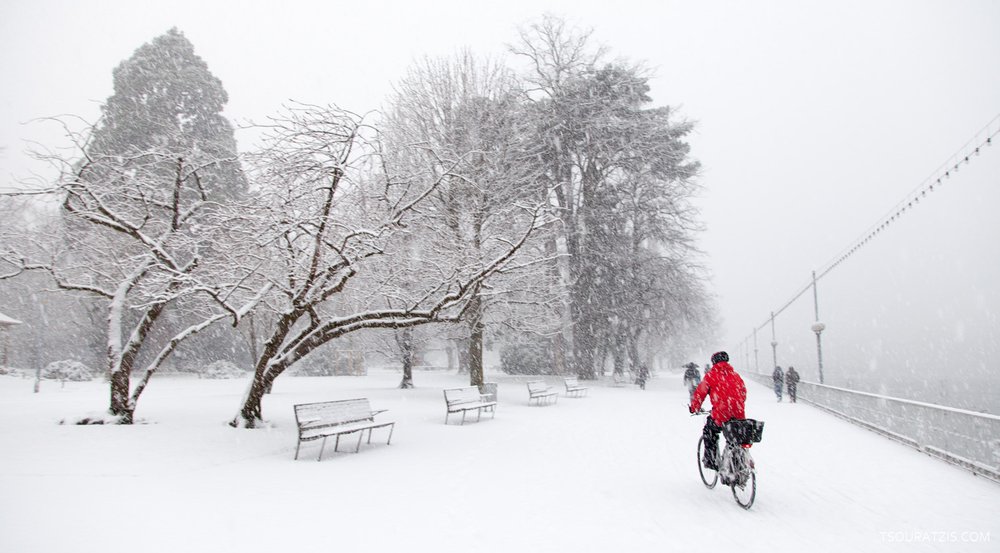 TOP SIGHTS IN GENEVA
Geneva St. Pierre Cathedral
In Geneva, Switzerland, St. Pierre Cathedral was built as a Roman Catholic cathedral, but during the Reformation, it became a church for the Reformed Protestant Church of Geneva. It is known as the church that John Calvin, a leader of the Protestant Reformation, made his own. A wooden chair that Calvin sat in is in the church.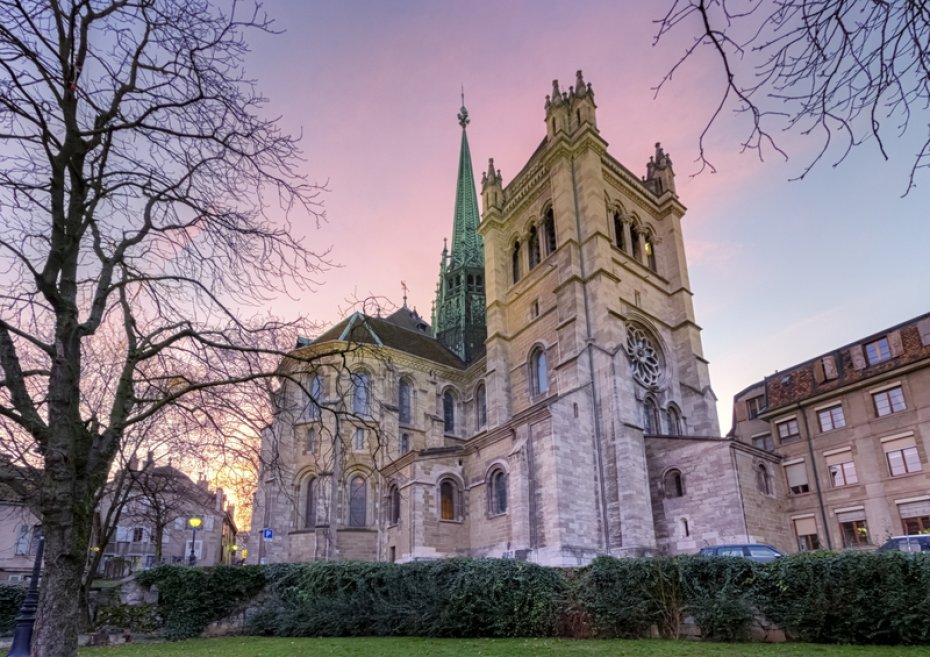 Geneva Palais des Nations
The United Nations Office in Geneva is at the Palace of Nations in Geneva, Switzerland. It was built between 1929 and 1938 as the League of Nations headquarters. Since 1946, when the Secretary-General of the United Nations signed a Headquarters Agreement with the Swiss government, it has been the home of the United Nations Office in Geneva, even though Switzerland didn't join the United Nations until 2002.

The Geneva Water Fountain
The Jet d'Eau is a large fountain and well-known landmark in Geneva, Switzerland. The logo will be shown at the Geneva UEFA Euro 2008 team kick-off. Where Lake Geneva flows into the Rhône, you can see it from the city and the air, even if you fly over the city at a high altitude. Two 500 kW pumps shoot 500 liters of water up to a height of 140 meters. Visitors to the fountain, which can be reached from the left side of the lake via a stone jetty, might be surprised to get wet if the wind changes direction just a little bit.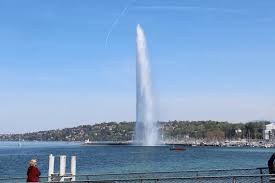 Geneva Flower Clock
The L'horloge Fleurie, also called the "flower clock," is an outdoor flower clock in Geneva, Switzerland. It is on the western side of Jardin Anglais Park. For the clock face, about 6,500 flowering plants and shrubs are used. When a season changes, so do the plants.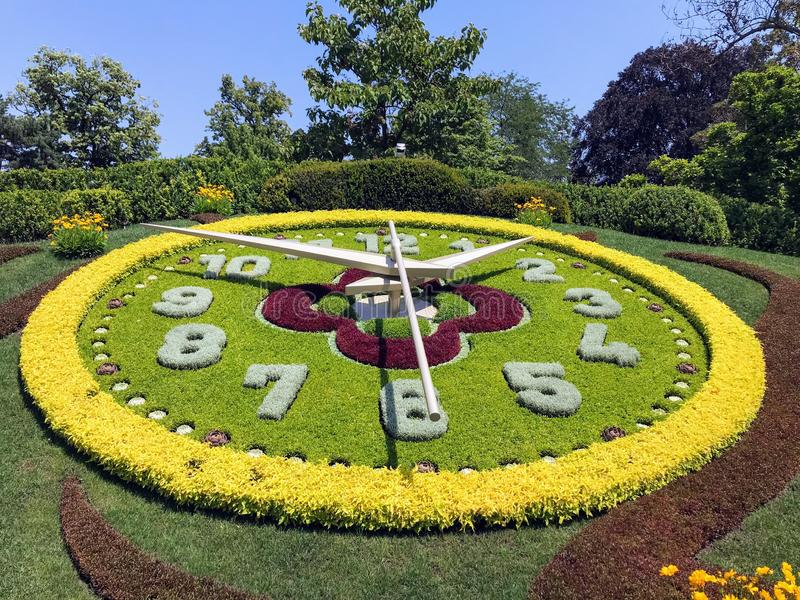 Geneva Botanical Garden and Greenhouse
The Conservatory and Botanical Garden is a museum and an institution of Genebra, built-in 1817. They were made as part of the naturalist movement that was popular at the time. The Botanical Gardens and Conservatory take up about 28 hectares of land today. The herbarium in the garden is one of the world's most enormous, with six million samples. The gardens invite you to take a trip into the world of plants.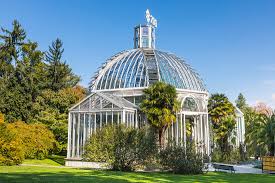 Geneva Musee Ariana
Musee Ariana, also known as Musee suisse de la ceramique et du verre, is a museum located in Geneva, Switzerland. It is all about ceramic and glass art and has about 20,000 pieces from the last 1,200 years. These pieces show the wide range of history, geography, art, and technology used to make glass and ceramics during this time. This is the only collection in Switzerland. The museum was built between 1877 and 1884, and its style is a mix of neoclassical and neo-baroque. It is on Avenue de la Paix, near the Palace of Nations.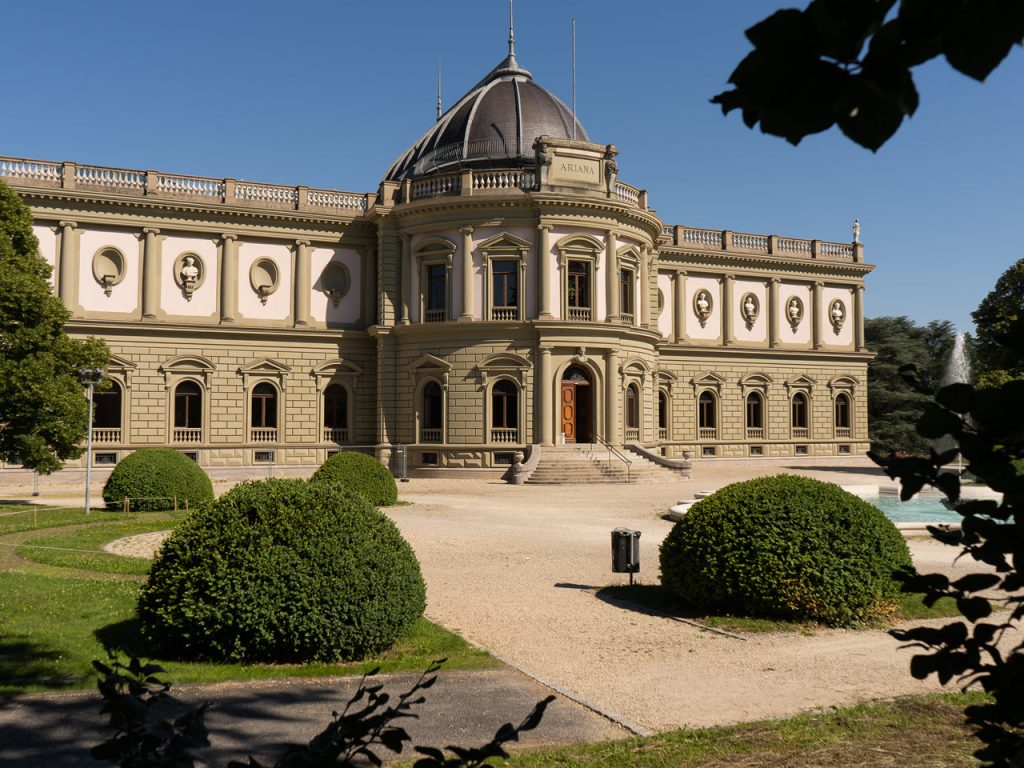 Geneva Brunswick Monument
The Brunswick Monument is a tomb built in 1879 in Geneva, Switzerland, in the Jardin des Alpes to honor Charles II, Duke of Brunswick. He left his money to the city of Geneva in exchange for a monument in his name. He said the memorial should be a copy of Scaliger's Tomb in Verona, Italy. The Grand Theater de Genève was built with history in mind. It opened in 1879.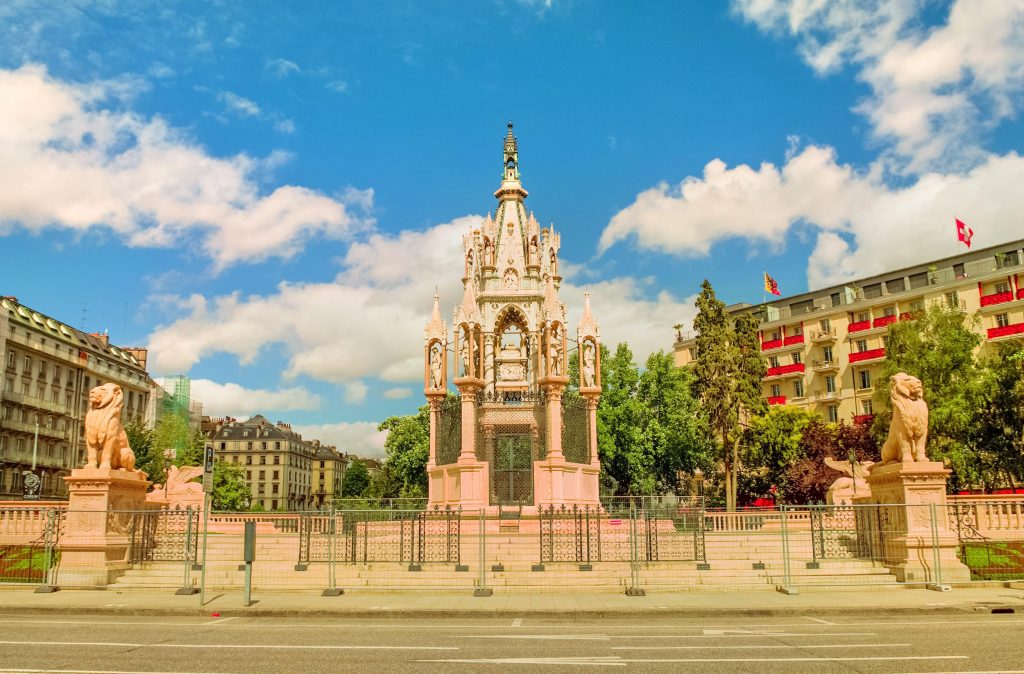 Geneva Museum d'histoire naturelle
The Natural History Museum is about nature in the Swiss city of Geneva. The museum has the Hymenoptera, Coleoptera, Lepidoptera, and Hemiptera collections of Louis Jurine. Among other things, Leopold and Rudolf Blaschka's detailed glass models of invertebrates and a living two-headed tortoise named Janus are on display. The tortoise is like the museum's mascot and one of the most popular things to see there.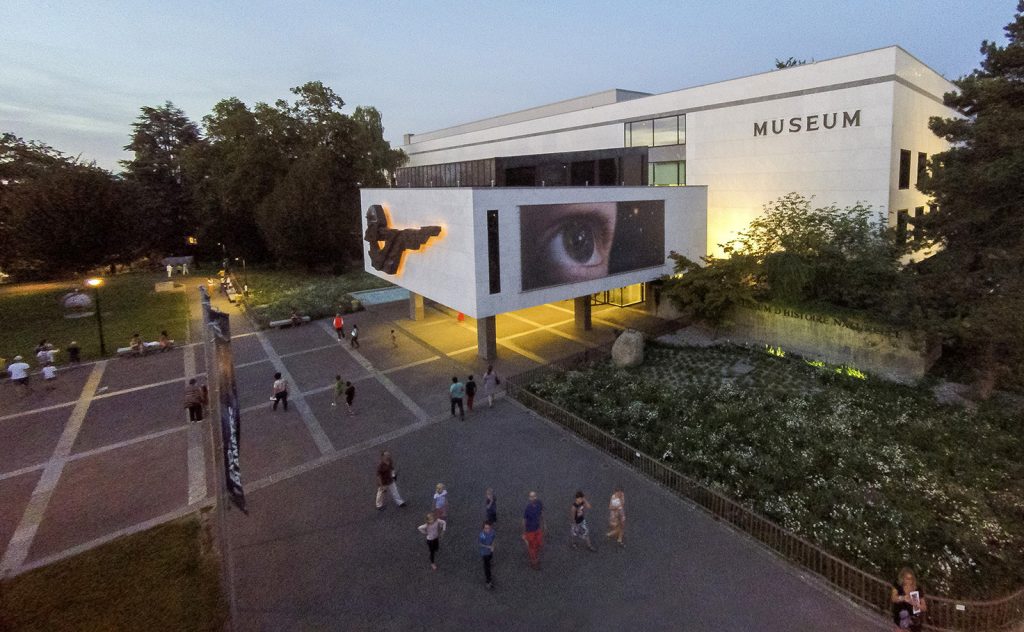 Popular things to do
Geneva boat tour
Hop-on, hop-off bus Tours
Food tour
Cultural Tours
Dining experiences
Parks experiences
Discover the eco-zoo, Bioparc Geneve
Join a Rhone River kayaking
Visit the cities on Lake Geneva
Take a mountain cable car at Chamonix and Mont Blanc
Experience the International Red Cross and Red Crescent Museum
Visit artisan chocolate makers on a chocolate-tasting tour
Climb the towers at St. Pierre Cathedral
GENEVA CUISINE
Geneva is just a few miles from the Swiss-French border, so many of France's much-admired culinary techniques have crept into the dining scene. Italy is also about an hour away. French and Italian restaurants reign supreme here. Check out Bayview, Le Chat Botte, and Bistrot du Boeuf Rouge for the best French cuisine in town. Popular Italian restaurants include Il Lago and Luigia. Iconic Swiss dishes such as chocolate and cheese fondue are on many restaurant menus. Other local specialties include Alplermagronen (a gratin, or casserole-like dish made of potatoes, macaroni, cheese, and onions, served with stewed apples) and rosti (a flat, round potato dish fried in hot butter or fat).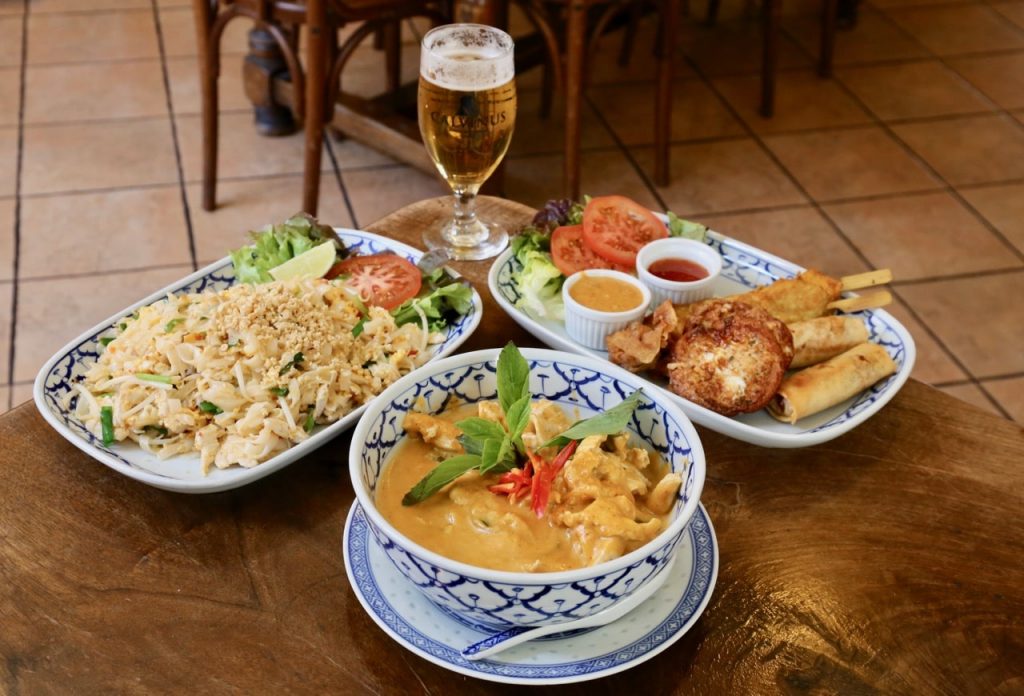 GENEVA NIGHTLIFE
People think of Geneva as a more severe and classy city. Many bars, pubs, and clubs are nearby where you can get a drink, dance, and have a good time‍. There are a lot of unusual and specialized nightclubs, so you may need a little luck to find your favorite place. People know that lounges in Geneva cost a lot of money. Everyone goes out to party on Thursdays and Fridays, and even if they have to work the next day, the bars and clubs are packed.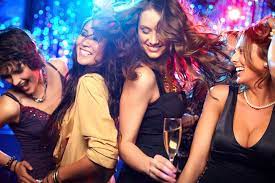 GENEVA ACCOMMODATION
There are a lot of hotels in Geneva, but only a few of them are affordable. Around the central Cornavin station, many people offer the standard fare of Fr. If you arrive late and are willing to pay, it makes sense to look at the automated hotel board to find the closest room. Try out-of-the-way French towns like Annemasse or Gaillard, which are easy to reach by public transportation from Gare Cornavin and have cheaper hotel prices. However, depending on your needs, you can book Geneva accommodation as a Geneva hostel, Geneva Airbnb, or a Geneva hotel.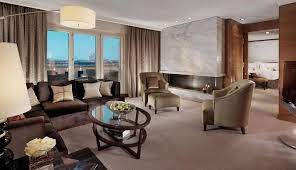 GENEVA CITY DETAILS
There are three Jura mountain ranges on all sides of Geneva. The area of the city is 15.93 km2, while the cantonment area is 282 km2. The area of the part of the lake next to Geneva is 38 km2. In 2019, Geneva was expected to have a population of 201,818, and its urban area is 16 km2. In Geneva, children attend primary school until they are 15. From 15 to 19 years old, they go to secondary school. The oldest college is the private school in Geneva called College Calvin. The economy of Geneva is mainly based on services and is closely tied to the land in the canton. The financial sector is primarily made up of three main areas. Goods trade, trading institutions, and managing wealth.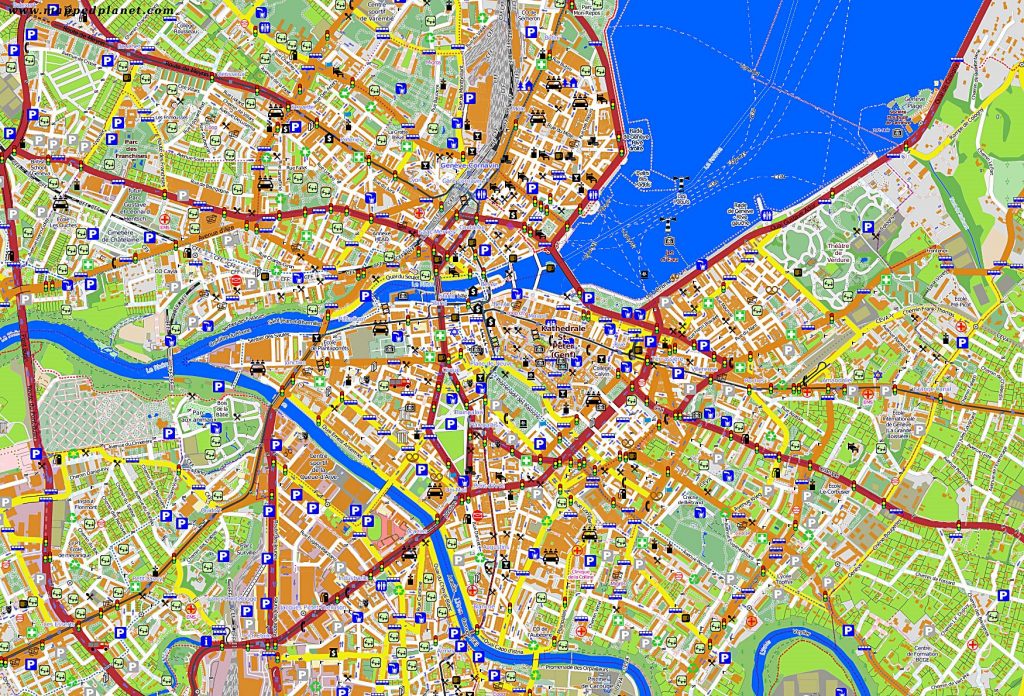 currency: Swiss francs
Geneva population: 201,818
 area total: 15.92 km2
Geneva Time zone: UTC+01:00 (Central European Time)
Summer (DST)     UTC+02:00 (Central European Summer Time)
Geneva's official languages: French, German, Italian and Rumantsch
Geneva dials Code:  + 41
Getting around in Geneva
Walking and taking the tram are the best ways to get around town. The town is only 6 square miles, so it is easy to get around on foot. Driving in the city center isn't necessary, and it's usually more of a hassle than a help because there aren't many places to park and traffic is terrible during rush hour. Buy a Geneva Pass If you want to see more than one city or visit sites like Mont Salève and the Patek Philippe Museum, you might want to buy a $26–$48 Geneva Pass.
Geneva on Foot
Geneva is a great place to walk. It is the best way to travel when you think about how cheap it is (free!) and how much exercise you get. But remember that you will need to use public transportation or something else to cross the Rhône River to get to places that aren't near your hotel.
Geneva by Tram
Transports public Genevois, in charge of public transportation in Geneva, runs several tram lines throughout the city. No. 15 and No. 12 are popular routes. The No. 15 stops at the Palace of Nations, the Paquis Bath, and the  Conservatory and Botanical Gardens (easy-to-reach Rive Gauche sights such as the Natural History Museum and St. Pierre Cathedral in Geneva). Starting prices are about $2 per person. With the Geneva Pass, you can use all public transportation as much as possible during each day of your stay (within ten zones).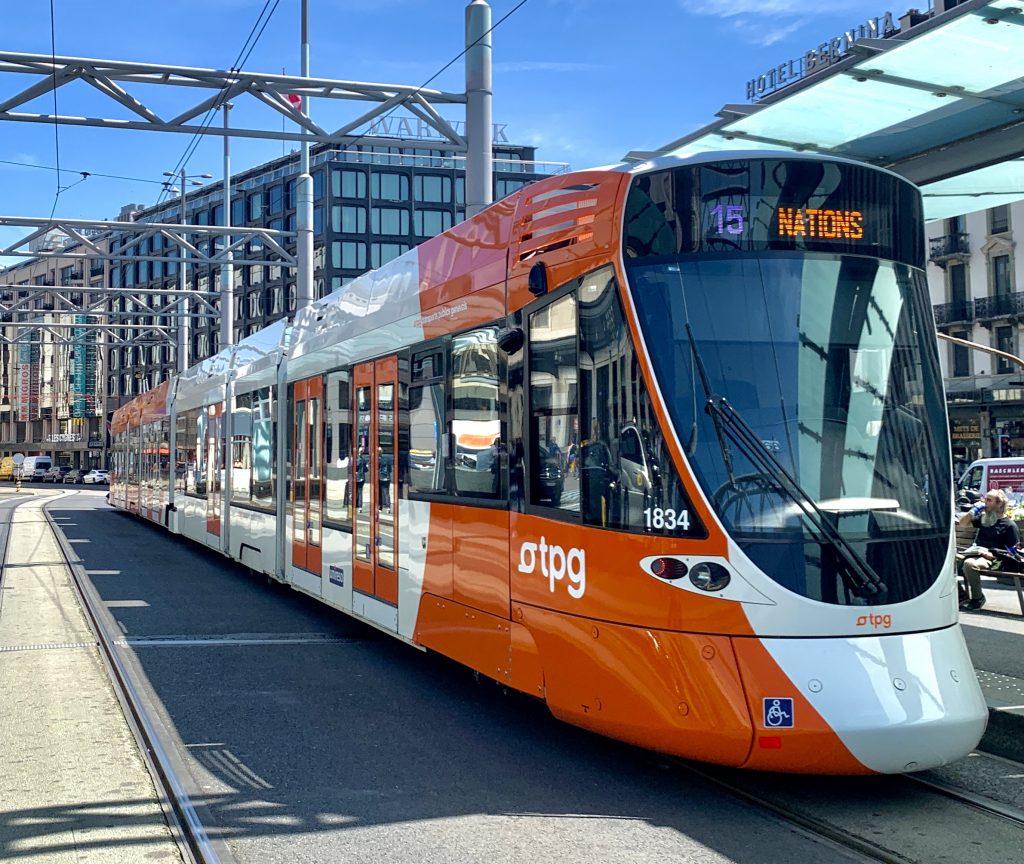 Geneva by Train
Even though the TPG trains don't stop as often as the trams in the city center, they are the best way to get to and from the airport. You can get free tickets for up to 80 minutes at the airport by going to the baggage claim area.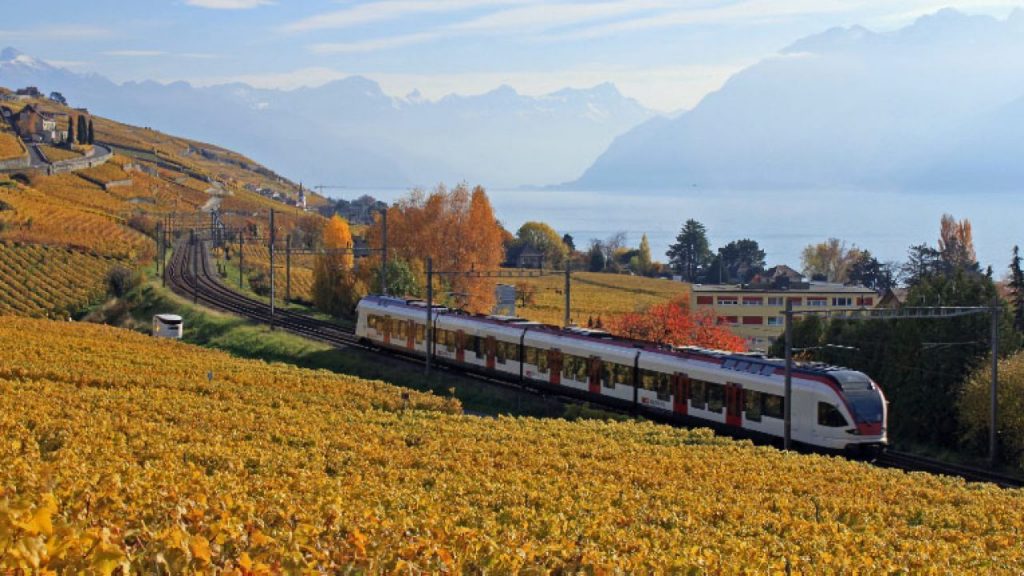 Geneva by bus
There are many buses in the middle of the city. But Geneva's roads are hard to use during rush hour because they are so crowded. If you want to take the bus, you can get free rides if you show your Geneva transport card. People who don't have these cards will have to pay at least $2 per trip.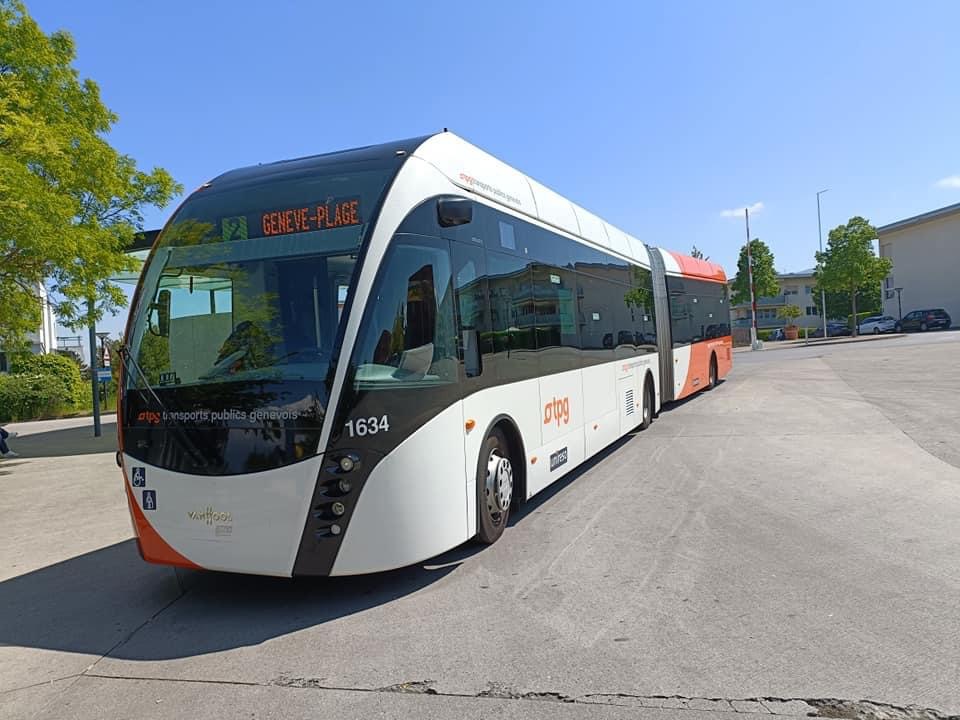 Geneva by Taxi
The people who drive are polite and keep their cars clean. The prices are very high, though. Cab meters start at $7, but there are extra fees for pieces of luggage. You can book a taxi by phone or by going to a taxi stand. You can also use Uber to call a ride.
Geneva by Water Taxi
You can take a yellow-water taxi across Lake Geneva from the Rive Droite to the Rive Gauche. Mouettes genevoises run these boats, which leave every 10 minutes and can go in four different directions. Each person pays $2 for a one-way trip.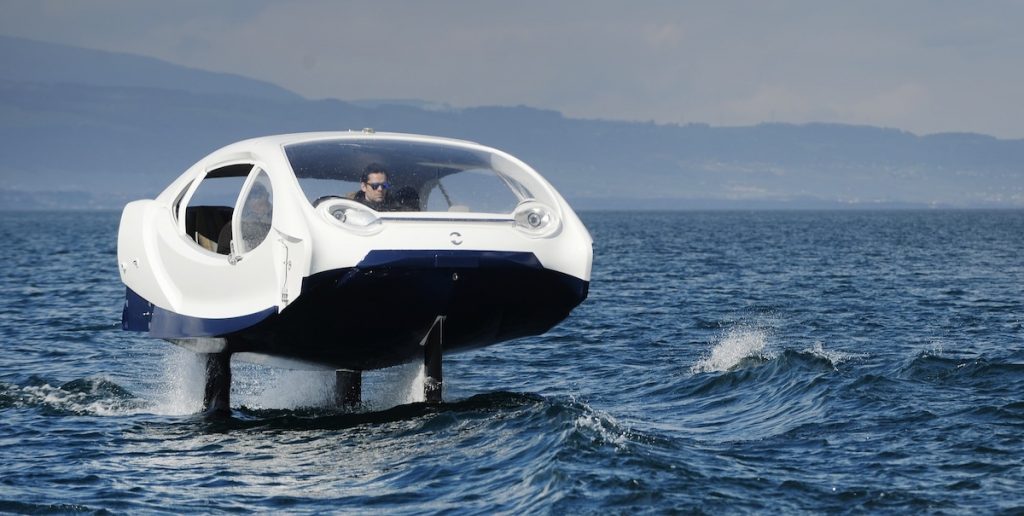 APPROXIMATE BUDGET
Based on what other tourists have spent, you should plan to spend about $154 per day on your trip to Geneva. This is the average daily price based on what other people have paid. In the past, travelers spent $38 per day on food and $6.87 per day on local transportation. Also, the average hotel room cost for two people in Geneva is $212. So, it costs about $2,150 for two people to go to Geneva for a week. These prices are just averages to help you plan your travel budget.
CONCLUSION
Geneva is a tranquil setting for a leisurely vacation in a valley on the western border of Switzerland. Its cobblestone streets are lined with outdoor cafes and independent shops, while the city's more cosmopolitan sprawl is full of designer brands and elegant restaurants. Plush seats cradle patrons as world-class orchestras perform inside Victoria Hall. Even fine dining here is considered an art. But despite all the luxury, Geneva can make you sweat – sailing on the lake, walking or jogging in the parks, and skiing on the nearby slopes of Mont Blanc are popular activities. Experience this too.
FAQs
What's Geneva famous for?
Some of the most prominent organizations in the world are based in Geneva. These include the World Health Organization, the World Trade Organization, the International Committee of the Red Cross, the World Bank, and the United Nations.
Is Geneva German or French?
Geneva is the second most populated city in Switzerland. The most populated city is in the French-speaking part of Switzerland.
Is Geneva the capital of Switzerland?
It is the capital of the Republic and Canton of Geneva. It is in the country's southwest, where the Rhône flows into Lake Geneva.
Is Geneva good for tourists?
Chocolate hills make Geneva a beautiful city. A fascinating past and a water jet that would make any firefighter's hose look bad. The south side of this city is surrounded by the Alps, making it a great place to start your adventure in Switzerland.
Is Geneva a friendly city?
Here are some reasons why Geneva is a great place to live. It is surrounded by beautiful scenery and can be fun for people of all ages. There are a lot of great schools and things for kids to do, like parks, sports centers, movie theatres, malls, and of course, the lake, which makes the city so much better.
How many days is enough to see Geneva?
Most of the time, three days is the best time to spend in Geneva to get the most out of it.
Is Geneva expensive to visit?
The Swiss city of Geneva is one of the world's most expensive places for tourists to visit. Cheap travelers will love the prices. But don't worry; you can still go to Geneva on a budget.
Geneva is in which country?
Geneva is the second most populous city in Switzerland and the most populous city in Romandy. Located at the mouth of Rhone Lake, Geneva is the capital of the Republic and the canton of Geneva.