The Best of Hungary's Capital City
Most people see Budapest when they think about Hungary. The city has become a destination for weekend getaways, nightlife, and romantic retreats. I won't even mention the spas!
Settlement traces from the Old Stone Age have been discovered. Bronze Age urn sites have also been found. In the second millennium BC, people lived on both sides of the Danube, where Budapest is today. Hungary's capital was formed in 1873 with the union of the three cities of Buda, Óbuda, and Pest. With roughly 2 million population, it is the administrative, cultural, scientific, economic, commerce, and transportation hub.
While each of these is undoubtedly one of Budapest's highlights, more and more travelers realize how many other attractions are hidden jewels in Hungary. Enjoy their delicious food, breathtaking views, Christmas markets that will make you warm and fuzzy, and rich culture and history.
The official language of Budapest is Hungarian, and the currency is the Hungarian Forint (HUF)
Getting to Budapest
Flight
It's pretty simple to fly to Budapest; the national and several low-cost airlines offer excellent services. The distance between the city center and the Budapest International Airport is sixteen kilometers. Aircraft depart from Ferihegy Terminal B for destinations outside the Schengen borders, while Terminal 2A is within the Schengen borders.
Getting into Town:
All major Budapest car rental companies have offices in the arrivals hall of Ferihegy Airport.
The Airport minibus is a popular and reasonably priced transport between the airport and the city.
The public airport bus, BKV bus number 200E, goes to M3 station Kőbánya-Kispest (blue line), about 20 minutes away. From here, the metro takes passengers straight into the city Centre.
Trains also commute between the airport and Nyugati Railway Station 51 times daily on weekdays and 38 times on weekends and holidays. The train ticket price is about HUF 370-615 per person.
Railway
There are three main international railway stations: Eastern (Keleti), Western (Nyugati), and Southern (Déli). More than 50 daily trains direct links between Budapest and 25 other European capital cities. Trains to Vienna run every 3 hours, seven times a day.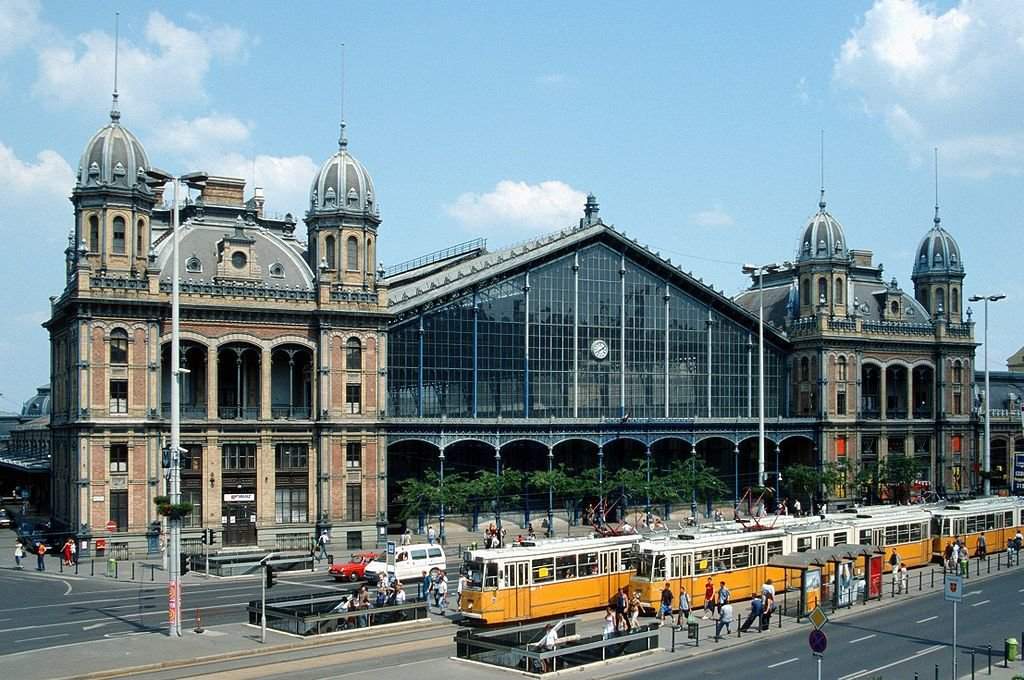 A widespread network of Inter City trains also links Budapest with the main Hungarian towns. All three international railway stations are part of the Budapest Underground system, the Metró. The Déli and Keleti stop on the Red (Number 2) line, and the Nyugati is on the Blue (Number 3) line.
The Hungarian Railway: Visit www.elvira.hu for information.
Public Transport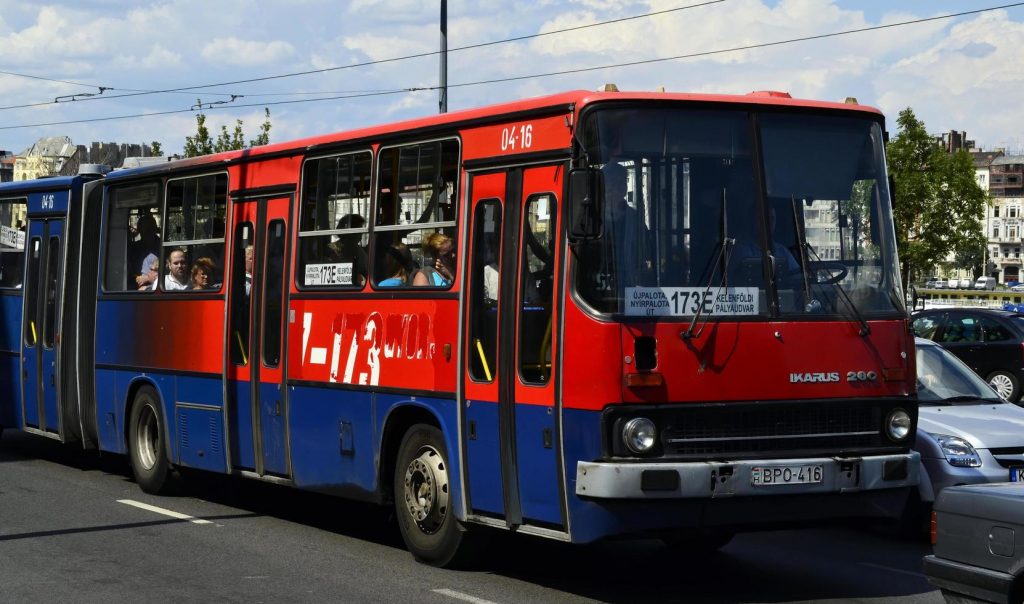 The public transportation systems are operated by the company BKV. The service includes buses, trolleybuses, trams, underground trains (Metro), and above-ground suburban trains (HÉV). Buses, trams, and trolleybuses run daily from 4.30 a.m. until 11.0 p.m.
Maps cited at the entrances to metro stations give a comprehensive overview of Budapest's entire public transport network. Conditions of travel are also included in German and English.
Hungarian citizens (including those who have repatriated to Hungary and persons with dual nationality) and citizens of other European Union member states over 65 can travel freely on BKV public transport services.
Taxi
Basics
Cabs in Budapest are marked with the word "Taxi," often accompanied by a company name/logo such as "City Taxi." All taxi vehicles must have a yellow registration plate instead of a white background on regular car plates. All taximeters are equipped with a receipt-printing function, displaying the fares charged and identification of the driver.
Prices
The fare is composed of 3 parts:
Basic fee (700 HUF)
Per kilometer charge (300 HUF/km)
Waiting fee (75 HUF/min.)
Best Time to Visit Budapest
Hungary is beautiful all year round, so choosing the best time to visit depends on your preference for the weather, crowd, size, and budget.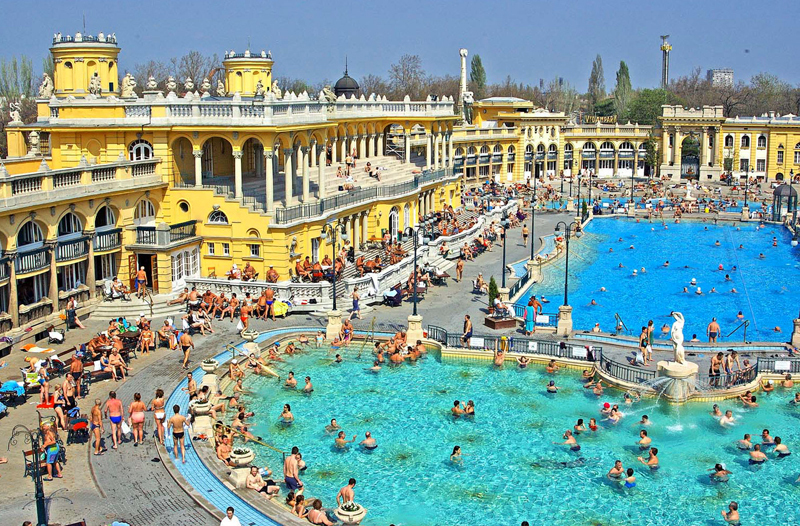 APRIL TO MAY
Spring in Hungary means wildflowers blooming everywhere, the crowds have to arrive, and the sun is shining. After the chilly winter months, come April, the temperatures average between 67-72 degrees F, making for the perfect time to explore the Hungarian countryside, especially by bike; if you're feeling adventurous, bike across the country from Budapest, traveling along the Danube Bend near Visegrad.
Remember to pack an umbrella regardless of where you visit, as the Budapest weather can be unpredictable during May.
JUNE TO AUGUST
Like many other European destinations, Hungary's summer is peak season. The weather gets warm without becoming sweltering hot, and kids are out of school, meaning families flock to Hungary for a gateway. If you are not a big city person, head to Lake Balaton and Tihany. There's nothing more magical than watching the fields of lavender blow in the summer breeze.
SEPTEMBER TO OCTOBER
Come September, the summer crowds have started to trickle out, and prices begin to drop again. The best place to see the red and blue hues is along the National Blue Trail, Europe's oldest long-distance path. Bukk and Matra are also particularly gorgeous during this time of year.
NOVEMBER TO MARCH
When most people think of vacationing in Hungary, they don't think of doing so during winter. In addition, there're very few tourists, and hotel rates are meager, even though winter in Hungary can be a little depressing with rain and chilly weather. This is the perfect destination to tour larger cities on a budget.
THINGS TO DO IN BUDAPEST
Known widely for its rich history and breathtaking architecture, this city is one of the Danube's greatest treasures. While it's long been a favorite among Euro-travelers in the know, the city is finally starting to catch the eye of adventurers from around the planet.
Fisherman's Bastion
Undoubtedly, one of the significant attractions is the Fisherman's Bastion. The 19th-century lookout towers and decorative fortification of Fisherman's Bastion were constructed to provide the best panoramic views of Budapest, Hungary.
Budapest Christmas Markets – From 18th November 2023 to 1st January 2024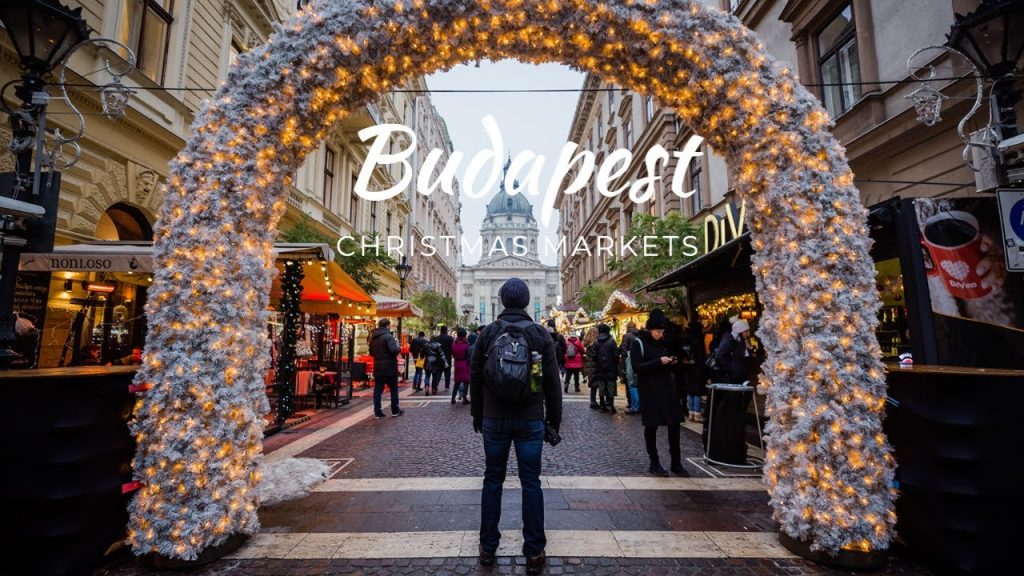 The Advent Basilica, winning the Best Christmas Market in Europe award of 2022, is undoubtedly one of Europe's most beautiful Christmas fairs. The fair's stage will be full of musical numbers, such as singers, bands, and several kinds of choirs, to guarantee a genuinely festive atmosphere that brings visitors back to their childhood Christmas memories.
Buda Castle
Budapest's Buda Castle is a must-see tourist attraction. The medieval fortress, a UNESCO World Heritage Site, was built in 1265. There's just as much to see on the castle grounds as inside the royal palace, now home to the Budapest History Museum and the Hungarian National Gallery.
Danube River Cruise
Tickets to the Danube River cruises start from a simple day cruise boat ride with a welcome drink at 9 EUR, up to 88 EUR for VIP river cruises. If you don't know which cruise would suit you best, you can send your cruise inquiry here.
You'll find something appealing, from party boats to romantic boats & live entertainment ships to budget boat tours. You can choose the late-night cruises starting at 10 p.m. (on most days, not every day) and booze cruises at 11 p.m.
The boats are well maintained and equipped (including AC in summer and heating in winter).
Aggtelek National Park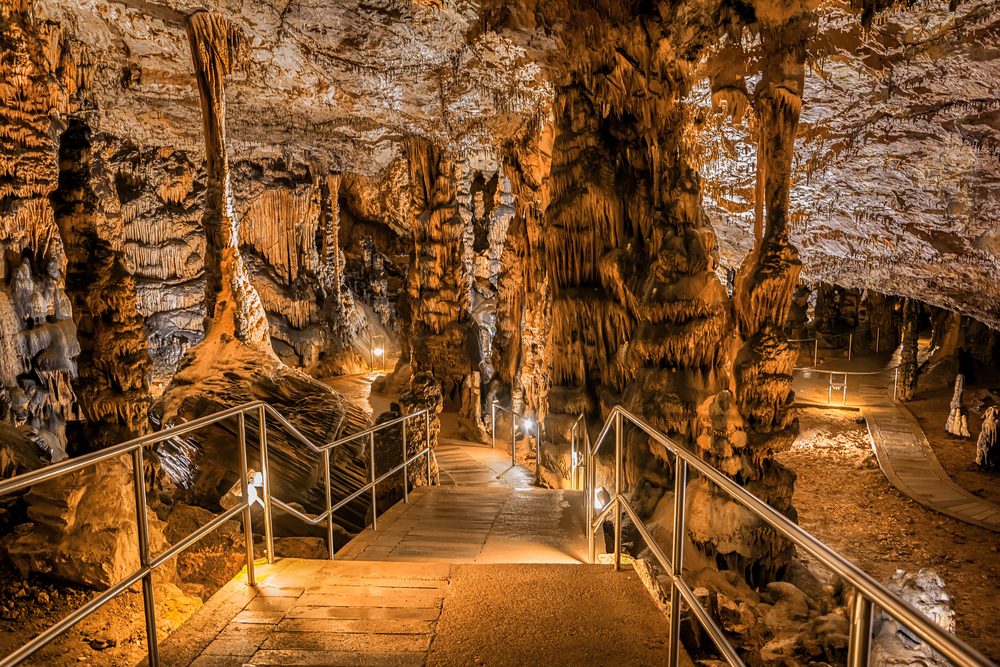 Aggtelek National Park is located in the northern part of Hungary along the border of Slovakia. The park covers an area of 76.8 square miles. However, the 280 different caves of Aggtelek are what draws most people to visit the park. Exploring the caves is the highlight for most people.
ABOUT BUDAPEST, PROBABLY YOU DIDN'T KNOW
The three cities founded Budapest
The capital of Hungary was founded in 1873 by the merger of three cities: Buda, Óbuda, and Pest. Today, Buda is usually associated with stately quarters and high class; Pest is where you will find the most significant part of the population and so-called urban living. Buda and Pest are connected by the magnificent bridge of Széchenyi (known as the 'Chain Bridge).
The Thermal Bath Capital of the World
Underneath the city is a massive spring water reserve that produces 70 million liters of thermal water daily, making Budapest the wealthiest city with the most medical water in the world. In Budapest, you will find therapeutic spas and nighttime swim parties. The most beautiful hotels you should visit are Gellért, Rudas, Széchenyi, Lukács, and Király.
Hippos at the Budapest Zoo Are Bathing in Thermal Water
The water in the hippos' pool in the Budapest Zoo comes from the spring of Széchenyi Thermal Bath. The artesian water benefits these hippos, as its composition is quite close to the river Nile's waters.
LOCAL FOODS TO TRY IN BUDAPEST
Paprikas Csirke
If you're looking to immerse yourself in a true paprika-heavy dish, this is the one for you.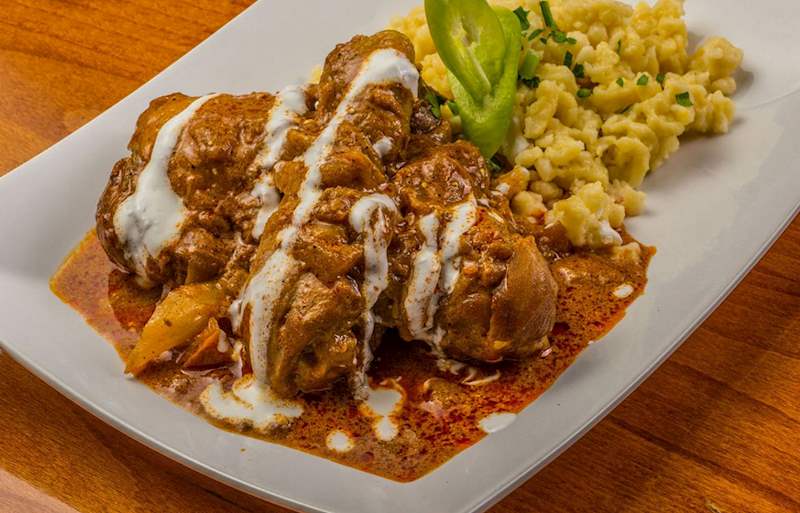 Named for the spice commonly used in the country, this dish consists of chicken covered in paprika sauce and sweet, sour cream. Also known as chicken paprikash, it's a chicken dish served with dumplings-like boiled egg noodles, aka nokedli.
Kürtoskalács
Sometimes known as chimney cakes, these cakes are sweet dough shaped into cylindrical spirals and baked over charcoal before being coated with powdered sugar, cocoa, nuts, coconut, or cinnamon. This unique pastry is trendy at weddings and Christmas markets.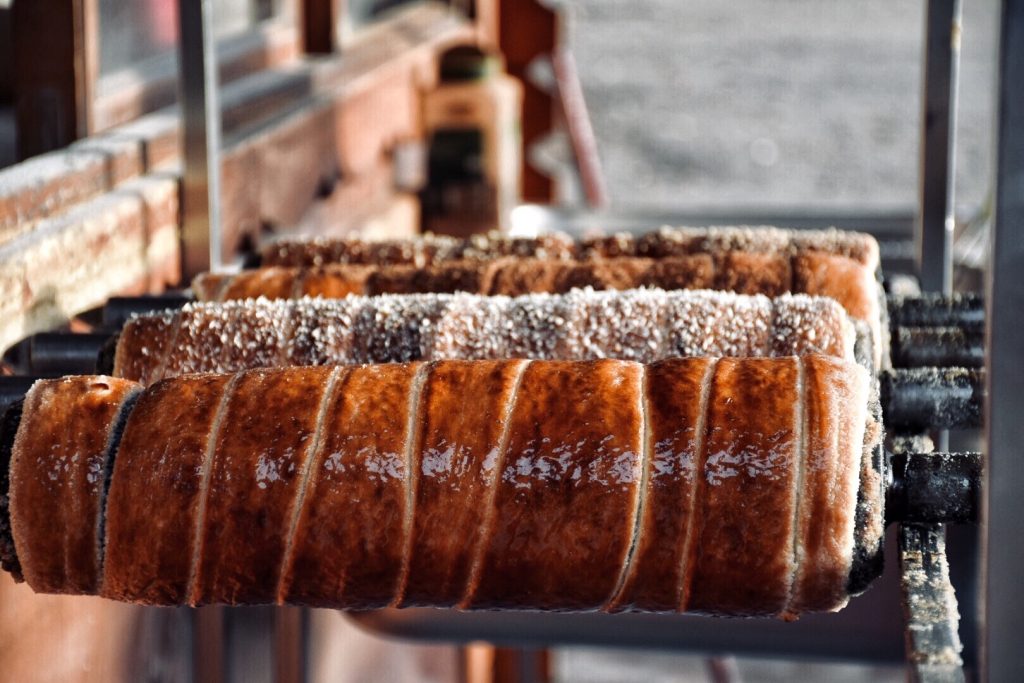 Halászlé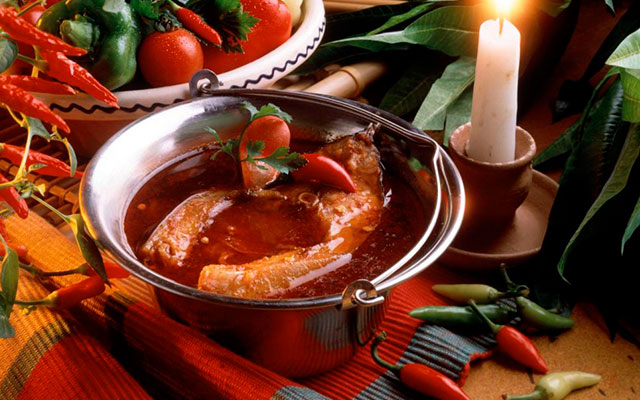 Halászlé, aka fisherman's soup, is a hot, paprika-based river fish or carp soup. With its generous amount of paprika used, it's arguably one of the hottest dishes native to Europe. Think you can handle the heat?
Rates
What would a trip to Hungary be without some strudel?
Rates are strudel-shaped pastries filled with a sugar paste of apple or cherry. This Hungarian cake is just the right amount of sweetness and is used in every celebration in the Hungarian lowlands.
Langos
Langos is a typical street food found in Hungary. The deep-fried dough is similar to pizza except that it is fried in oil rather than baked. Many add sour cream, yogurt, or mashed potatoes to the dough to create variations. It can be topped with sour cream cheese or garlic and butter.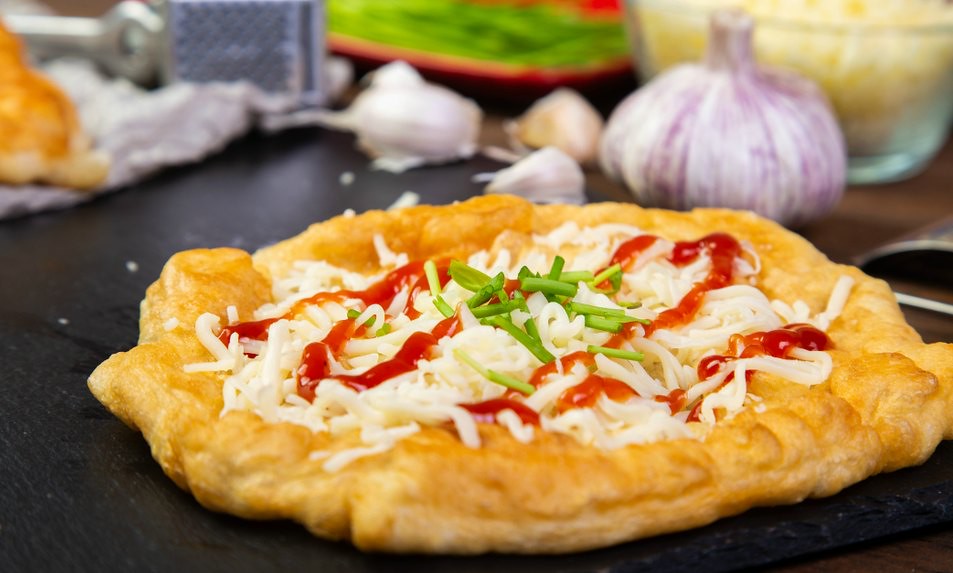 NIGHTLIFE OF BUDAPEST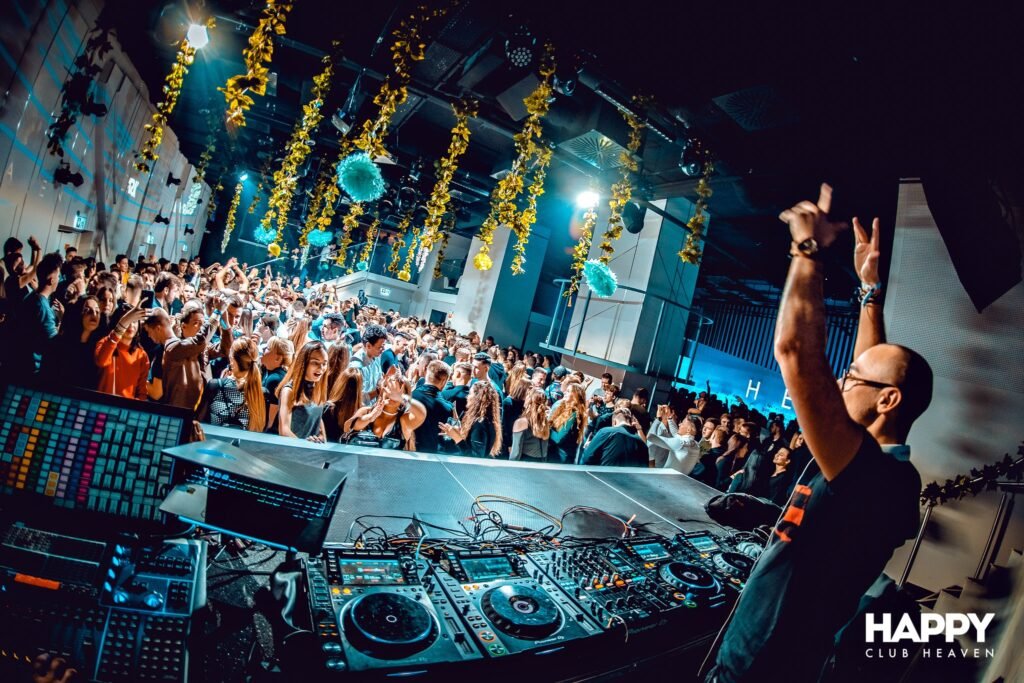 Whether you like atmospheric jazz bars, outdoor music lounges, or palatial dance clubs, Budapest's nightlife always has something in store! People love going out in Budapest every weekend and even on most weekdays. Most clubs, pubs, strip bars, and discos are open until late or the following day.
Budapest is a perfect venue for stag & hen parties, as the wide choice of clubs and the modest prices attract partygoers from all over Europe to Budapest. The selection of places to dance, drink, or listen to jazz or blues is enormous, even on weekdays. Admission fees are comparatively low, and drinks are generally cheap. There are many club types: modern dance clubs, cellar jazz bars, open-air party places with palm trees, late-night cafés, romantic cocktail bars, etc.
WHERE TO STAY IN BUDAPEST
The Ultimate Suite Experience at the Ritz-Carlton
Budapest has endless energy; you'll find everything from a world-renowned classical music scene to nonstop nightlife. The Ritz Carlton offers a luxury five-star hotel experience in the city center. Set within a 20th-century heritage building, the hotel presents modern luxury with a tint of tradition. Five-star amenities include Ipanema Brazilian Grill with creative Latin American cuisine, residential-style accommodations, and a spa that draws from European expertise.
Pal's Hostel and Apartments
You're eligible for a Genius discount at Pal's Hostel and Apartments! To save at this property, all you have to do is click here.
Offering tastefully furnished accommodation units in the center of Budapest, the pet-friendly Pal's Hostel and Apartments is right in front of the St. Stephen's Basilica. Free WiFi is available throughout the property.
You can find the cheapest places to stay on Airbnb.
TIPS TO TRAVEL IN BUDAPEST
Metro Map
There are four metro lines in Budapest. Yellow is the oldest and second oldest subway/metro line in Europe. The red is the third, and the green line was opened on March 28th, 2014. On the map on this page, you can see all four metro lines, and you can also see the lines of some of the city trains (HEV lines).
You can see the maps in an even bigger version if you click on the maps. Enjoy your travel to this wonderful city using public transportation and the metro.
City Applications
SmartCity – SmartCity is a free OFFLINE public transport information application. SmartCity contains a vector-based map with address search, a public transport route planner, and the full timetable of Budapest's public transport lines. All functions of SmartCity can be used offline without data traffic.
You can download the application for iOS and Android devices.
BudapestGo – Get your digital ticket, and plan your public transport trips with the BudapestGo app.
City Commute Options
Budapest has an efficient, diverse, and low-cost public transport network, including bus, metro, trolley bus, tram, suburban railway lines (called HÉV lines), and boat services. You can reach your destination fast and conveniently in the city by using any transportation.
Parking in Budapest
Suppose you're looking for free parking in Budapest. In that case, we recommend the Arena Plaza parking lot (located next to Keleti pályaudvar on the Pest side) or, on some days, Bikas Park and Kelenfoldi pályaudvar.
Or
The parking fee can be paid in cash in all car parks at the pay machines or the customer service office in the middle of Terminal Parking. All of the pay machines offer credit card payment as well.
Parking tickets can be bought for a maximum of 3 hours, and the price of one-hour parking in the city center ranges from 470–525 HUF, which is approx. 1.3 to 1.5 euros.
Budapest Card
Like most other European cities, this city also has its special city card, also known as a Budapest Card. This card gives you great deals on entrance fees, museums, free public transportation, and discounts in restaurants and other places. In general, we recommend the Budapest Card only to those who plan on using it a lot, which means that you plan to visit lots of museums, go swimming in the Szechenyi Thermal Bath, visit attractions and sights, and so on. If that is you, this Card is good for the money.
Travel in Budapest on a Budget
For budget-minded travelers, it costs around $25-$50/day to visit Budapest. These prices are based on what you'll need to visit the city comfortably as a budget traveler. If you want to stay in a more excellent hotel or rental apartment, add an extra $40-$80/night to your budget.
Join and get the Go2Go exclusive travel tips and more!
FAQ:
What is Budapest best known for?
Budapest is famous for its rich culture, underground caves, staggering architecture, and for being the world's Spa Capital.
Is Budapest a cheap place to visit?
Budapest is thought to be a "cheap" destination, but this, of course, depends on your needs. The city is more affordable than most European cities, offering various fun things for budget travelers and the luxury jet-setter.
What is the best month to visit Budapest?
In Spring and Fall – May, June, September, and early October- travelers enjoy fewer tourist crowds and milder weather. This is one of the best times to visit Budapest.
Is Budapest good for tourists?
According to Travel Safe Abroad: the location score 76 makes Budapest a safe city, especially for tourists. Minor crime acts are present, but minimal standard precautions can keep you safe. They're not violent criminal acts against tourists.
How many days in Budapest is enough?
However, if you're trying to work Budapest as the more excellent European itinerary, three days in Budapest is the perfect time for a first overview of the city.
Do they speak English in Budapest?
English is widely spoken in the capital in all places tourists are likely to visit, such as hotels, restaurants, and larger shops. Menus will often be in English, and almost all waiters in Budapest restaurants will either speak English or be able to call over someone that does.
Is Budapest a walkable city?
It's also a very walkable city. So if you are centrally located, you can walk everywhere. Otherwise, you can take the metro, tram, bus, or even the local public transport boat, which runs along the Danube in the summer.
Does Budapest use Euros?
Hungary is not yet a member of the Euro area. The forint is not yet within the Exchange Rate Mechanism.
Why do people go to Budapest?
The city is magnificently beautiful. Budapest is one of those cities that takes your breath away every time you visit it. Aside from the natural beauty that seeps through the city through the majestic Danube River and gorgeous green spaces, the buildings also add to the air of sumptuousness.
People also viewed: