Belgium's Diamond in the Rough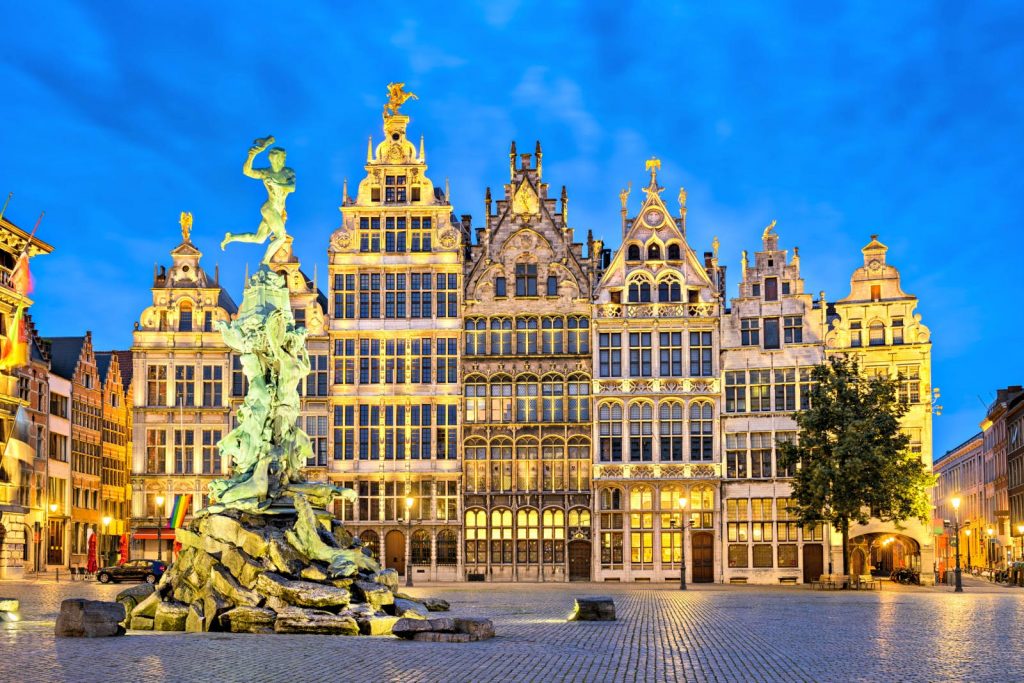 This city is spread within an area of 204.5 km², and the Antwerp population is around 1,053,000.
Antwerp is the world's diamond capital, and its diamond industry has played an important role in the economy throughout history. The city is popular among travellers because of its historical significance as the home of moguls and diamond dealers. So, Antwerp has many glorious historic buildings and interesting museums standing among its charming cobbled lanes and centuries-old squares.
Antwerp is a trendy city with art and fashion. Also, its smart boutiques, intimate art galleries, and exquisite dining venues attract tourists along with the numerous wonderful cocktail bars and a lively nightlife scene with all kinds of music venues and clubs to choose from.
Antwerp History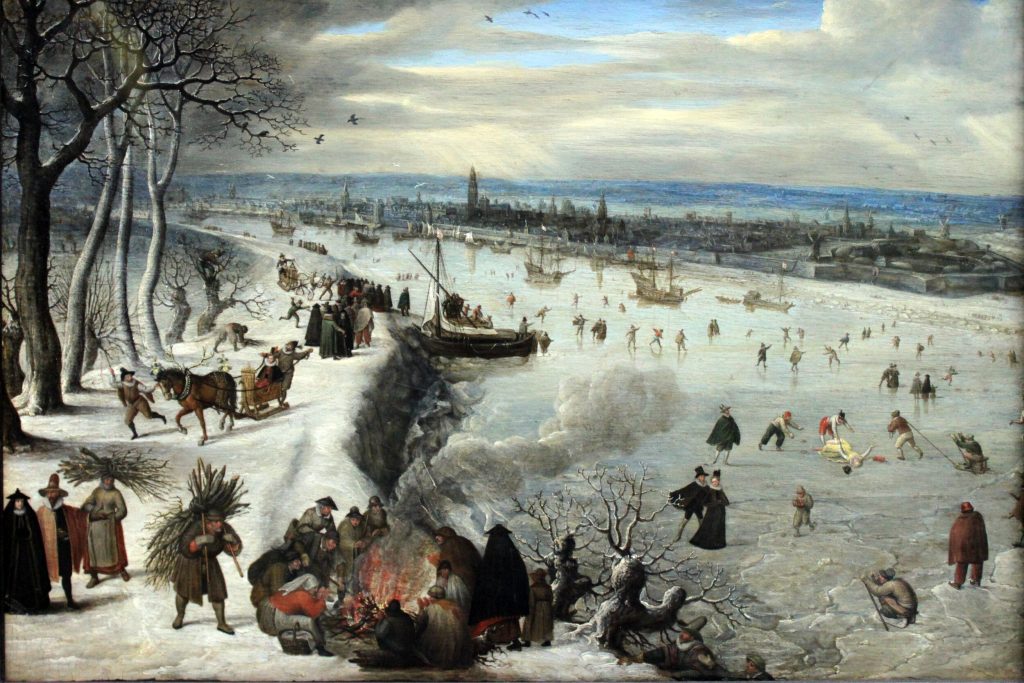 Antwerp has a long history dating back to the 2nd or 3rd century AD, and excavations have revealed that Antwerp has been inhabited since the Gallo-Roman period.
When the competing port of Bruges began to silt up, the city of Antwerp saw its first economic boom. It had become the most significant trading and financial centre in Western Europe by the first half of the 14th century, thanks largely to its harbour and wool market.
The city, which had been part of the Holy Roman Empire, was transferred to the County of Flanders in 1356 and lost many of its privileges, which benefited Bruges.
During the 16th century, the city was one of the most important towns in Europe and one of the most important ports. The city suffered considerably during World War II, yet many mediaeval charms and landmarks have survived.
Since the beginning of the twentieth century, Antwerp has witnessed continuous economic growth. It is now home to Europe's second-largest port and a global hub for uncut diamonds.
How to reach Antwerp
By plane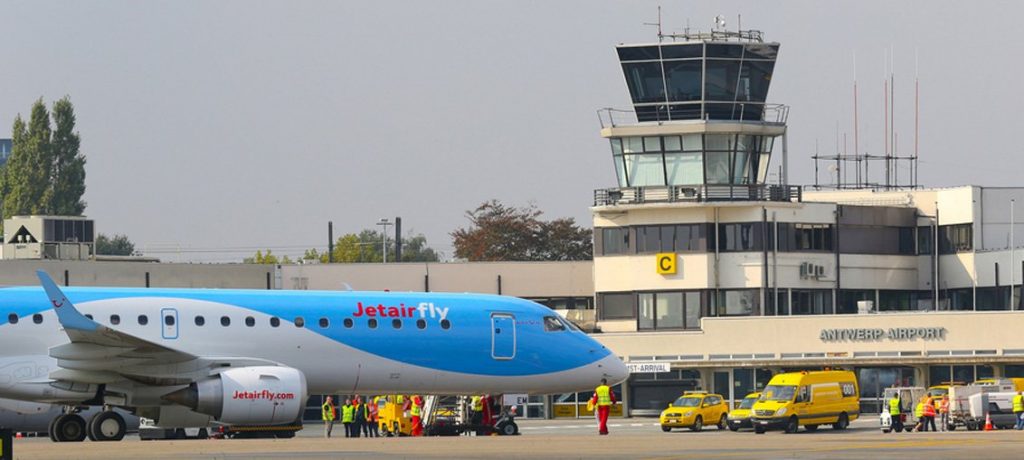 You can come to Antwerp from several airports. Find out the easiest airport for you to travel to Antwerp from the following;
From Brussels international airport (Zaventem)
This is the most frequently used route to Antwerp. There are flights from all major cities in Europe as well as the major international metropoles. Various airlines serve Brussels International Airport.
From the Airport to Antwerp
The train – The direct train to Antwerp takes about 37 minutes and runs twice every hour. Time schedules and fares can be found at this link www.belgianrail.be.
The airport express bus – These buses run every hour and reach the centre of Antwerp in approximately 45 minutes. Find more details from this link.
From Amsterdam Airport Schiphol (Netherlands)
You can quickly come to Antwerp from Schiphol, the Netherlands' main international airport, as it has many international connections. Between Schiphol Airport and Antwerp Central Station, there is a direct intercity train (about 2 hours travel time) and a high-speed Thalys train (roughly 1 hour journey time) every hour.
So, it is worth travelling from Schiphol Airport to Antwerp Central Station because of the high-speed Thalys link. Therefore, Schiphol is a viable option for Brussels Airport. You can get further details about Schiphol Airport from this link.
From Brussels South Charleroi Airport
If you fly with Ryanair, you can arrive at Brussels South Airport, located at Charleroi. From there, you can take the train to Antwerp. For that, you should first take a bus to the Charleroi-South train station. This link gives you more information on that.
From Antwerp Airport Deurne
Antwerp Airport is a small international airport in Deurne, Belgium. Antwerp Airport has regular flights to various European destinations, including London, Geneva, Berlin, Barcelona, and Milan.
Bus lines 51, 52, and 53 from De Lijn give a regular link to Antwerpen-Berchem railway station, from which national and international train connections will take you to your destination. Tram 9 from Antwerpen-Berchem to the city centre. This is the link to the Antwerp Airport website. You can find your trip from your destination to Antwerp from that.
From Eindhoven Airport of Netherlands
Also, you can go to Antwerp From Eindhoven Airport within one hour ride by car or within 2.15 hours journey by train to Antwerpen Centraal. This airport operates many low-cost airline companies like Ryanair, JetairFly, and Transavia. This link will help you to find more details on that.
By Train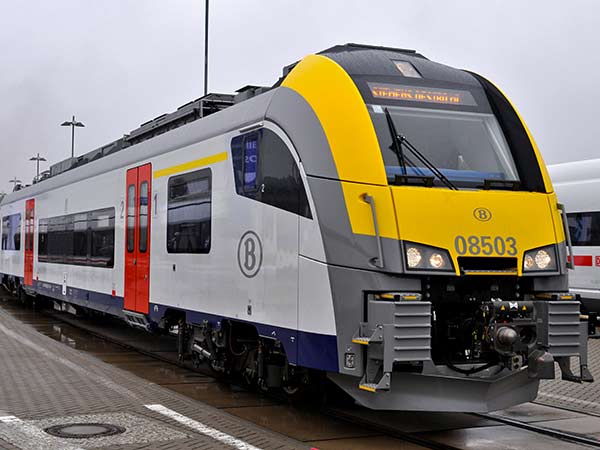 You can reach Antwerp by train as the international railway lines are linked with Brussels and Antwerp to several other European cities.
The European high-speed rail project includes the Thalys, Eurostar, and Eurotunnel. Direct rail connections are available to cities in France, the Netherlands, and Germany. Through Brussels, Eurostar connects London and Antwerp.
Antwerp's two main train stations are Central Station and Berchem Station. Find out about the Stations by this link.
Antwerp Weather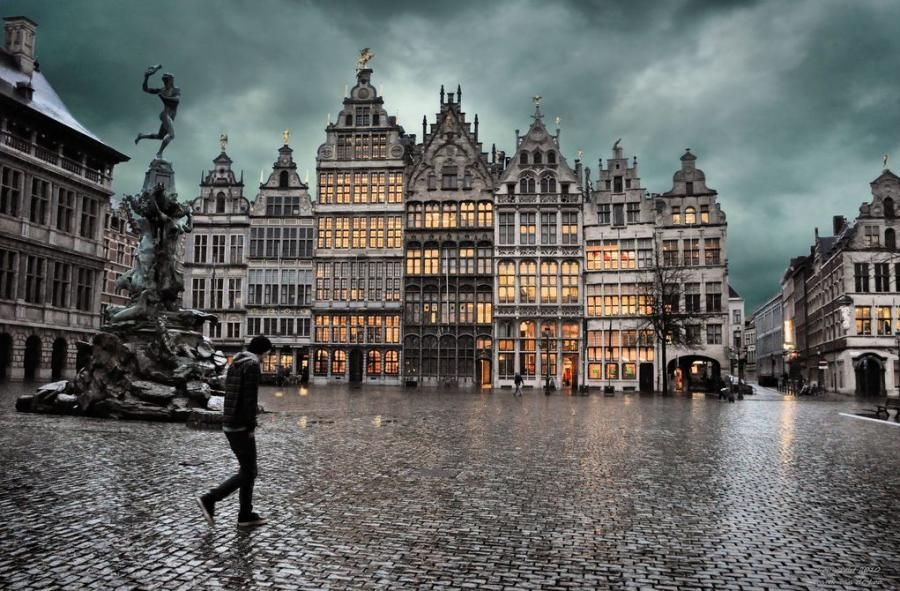 The climate in Antwerp, a city in the area of Flanders in northern Belgium, is sub-oceanic, humid, and rainy, affected by the Atlantic Ocean: winters are chilly but not freezing, while summers are mild or pleasantly warm.
The wind blows frequently and strongly, especially between November and March.
Antwerp winter falls from December to February and is cold, with an average of 0 °C at night. During the day, it's a few degrees warmer, with wind and humidity accentuating the chill.
Winter, from December to February, is cold: temperatures average near freezing (0 °C or 32 °F) at night and a few degrees above during the day, with wind and humidity exacerbating the chill.
When cold air masses from Russia approach the city, the temperature drops below freezing for longer or shorter periods, even throughout the day. During the coldest months, the temperature rarely dips below -10 °C (14 °F).
Snowfalls here is rather regular, albeit infrequent, and usually in the form of light snow. However, if it occurs during a cold spell, snow can accumulate on the ground and last for several days.
Spring, from March through May, is initially chilly, with snowfalls in March, and then gradually becomes milder in April and May, while high cold days can still occur in May, especially in the first half of the month.
In contrast, April and May are the least rainy and cloudy months. Temperatures usually reach a stable level during the second half of May.
From June to August, the weather is mild or pleasantly warm. The flow of Atlantic fronts continues even during this season. The wind from the sea is constantly blowing, and rain is dropping.
So, the best time to visit this city is from mid-May to mid-September.
Things to do in Antwerp
Enjoy the World's Largest Belgian Chocolate Museum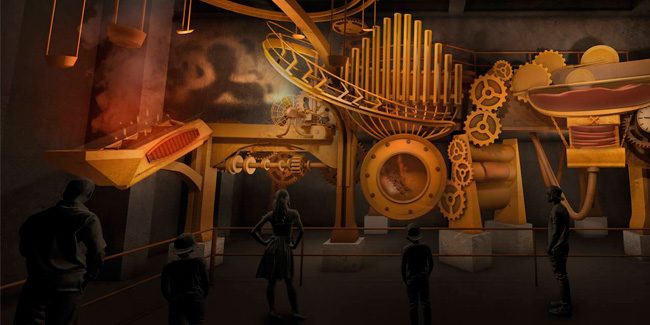 Chocolate Nation is one of the best attractions in Belgium, which gives you a different experience on your visit. The best thing at this World's largest Belgium chocolate Museum is that you can taste not less than 10 different delightful chocolate flavours.
The 14 exhibition rooms show the process of producing chocolate from the origin of the Cocoa bean to the mouthwatering chocolate bar.
Remember to stop by the shop at the Chocolate Nation, which gives you sweetness on offer.
Explore the Oldest Printing Presses in the World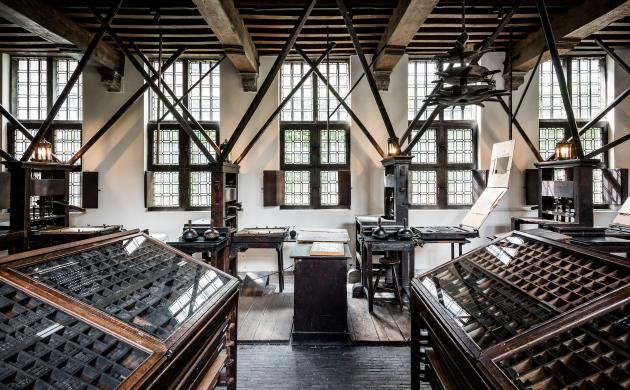 This is known as the Plantin-Moretus Museum, and you can visit the oldest printing presses in the world since it is also a unique thing to do in Antwerp.  This fascinating museum showcases the works of 16th-century printers Christophe Plantin and Jan Moretus and the modern-day Steve Jobs and Mark Zuckerberg.
The museum is housed in what was previously Officina Platiniana, a publishing business where Plantin and Moretus worked. Some of the rooms have been kept as authentically as possible, so you can stroll around, see the equipment the duo once used, and get a sense of what it was like more than 400 years ago.
Go to Grand Place (Grote Markt)
Antwerp's most important and spectacular plaza is located right in the heart of the historic centre, lined by beautiful mediaeval guild buildings and townhouses. While the beautiful Renaissance architecture of the City Hall dominates one side, many of the other old buildings were now converted to restaurants, cafes, and pubs.
You can see the Fountain Brabo in the middle of the square. This magnificent Fountain, constructed in 1887 by Jef Lambeaux, shows the Roman soldier Silvius Brabo tossing the severed hand of the giant Antigonus into the Scheldt.
The Baroque metal sculpture provides stunning pictures, especially with the Cathedral of Our Lady's high spire in the background. With so much beauty, art, history, and architecture to discover, no trip to Antwerp is complete unless you visit the Grote Markt.
See the stunning Cathedral of Our Lady
The Cathedral of Our Lady is Belgium's largest Gothic church. The construction of this Cathedral started in 1352 and continued until 1521 with the contribution of various architects and master builders.
This distinctive building is visible from practically anywhere in the city. Its impressive spire reaches a height of 123 meters, making it the tallest church tower in the Benelux. Both Charles V and Napoleon praised its superb design and Gothic traits.
However, the church has suffered serious damage on several occasions over the years, destroying many of its most valuable works of art.
The cathedral's vast interior is especially worth seeing for its spectacular stained glass windows and the fantastic collection of Ruben's paintings on exhibit.
Enjoy the MAS (Museum Aan de Stroom)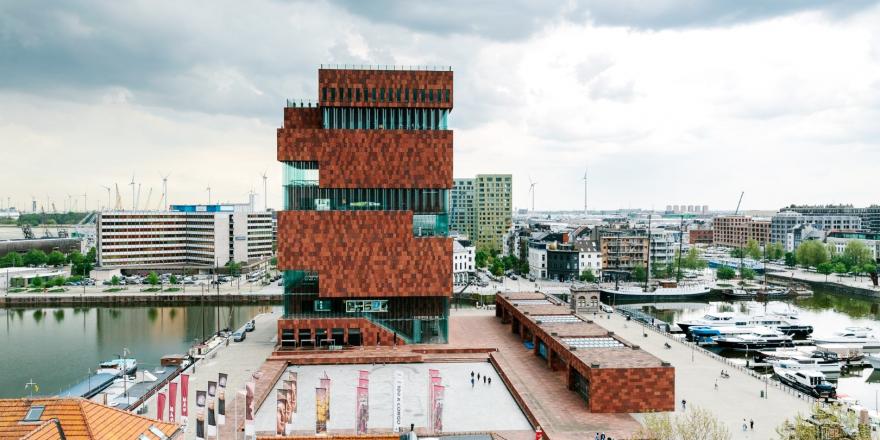 Even if you are not an art enthusiast, visiting the Museum aan de Stroom (MAS) is one of the top things to do in Antwerp. This eye-catching museum beside the River Scheldt has a one-of-a-kind design constructed of red sandstone and tall, narrow windows.
If you are interested in history and culture, the MAS is well worth a visit. It houses an outstanding collection of objects and artworks that reflect Antwerp's rich background and relationship to the greater globe. This 10-story skyscraper Museum was opened in 2011 in the old location of the Hanseatic storehouse.
The museum's exhibitions cover a wide range of topics. On the fifth floor are a gourmet history of the city and a look at Antwerp's former status as the world's greatest trading and shipping port.
The museum also features a unique storage section on the second level where visitors may view the racks stocked with over 180,000 pieces that have yet to be shown. The museum's collection contains about 500,000 items in total.
The rooftop, open on top but enclosed by glass walls, provides tourists with a 360-degree view of the city and port; it also houses the Saluting Admiral Couple sculpture by local artist Guillaume Bijl.
Scroll the Rubens House (Rubenshuis)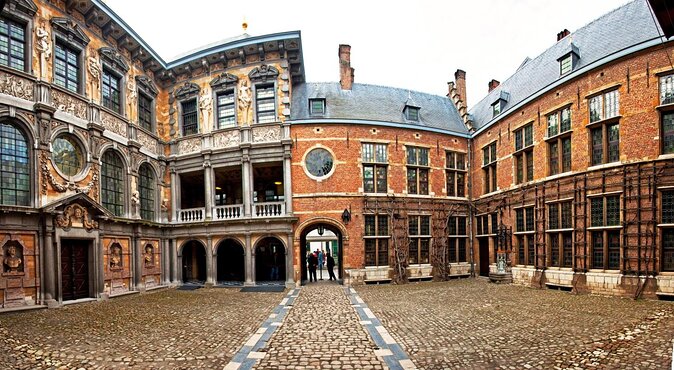 The Rubens House is where the world-renowned painter Peter Paul Rubens lived for 30 years in the early 17th century; actually repaired and enlarged according to the designs.
While its exterior, with its magnificent brickwork, beautiful façade, and magnificent sculpture, is a pleasure to behold, the home's interior is a major attraction.
Following the French Revolution, it was utilized as a prison until falling into disrepair. Rubens House was finally acquired by the City of Antwerp in 1937 and was methodically repaired between 1939 and 1946 using old records and sketches.
Rubenshuis, which opened to the public in 1946, provides an enthralling look at the life and works of one of the greatest Flemish artists.
Outside, the house's formal gardens have been lovingly restored to closely recreate the garden as it was when Rubens lived there.
This is a lovely place to walk after visiting the house.
See the fantastic Antwerpen-Centraal – Central Station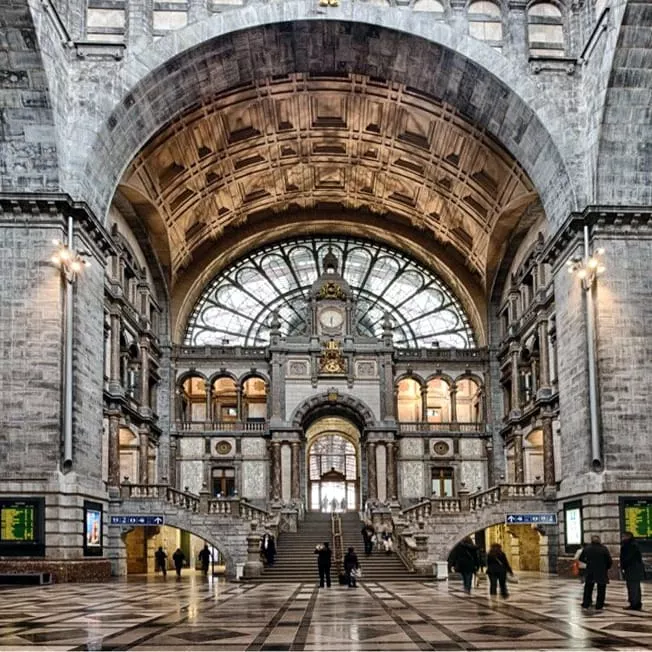 Antwerpen-Centraal is one of the most amazing train stations you will ever see, and seeing it is a must when you are in the city of Antwerp. The station, designed by Belgian architect Louis Delacenserie, was completed in 1905 and featured a beautiful neo-Gothic front with a massive dome perched atop it.
This beautiful station is a remarkable marble, steel, and glass accomplishment. It took an incredible ten years to replace the original wooden terminus with the stunning station you see today.
While the exterior is stunning, the interior may be even more so. Its vast main hall is adorned with marble, exquisite columns, and a magnificent central staircase presided over by a stunning clock face.
It isn't easy to find the correct words to characterize Antwerp's Central Station because it integrates several architectural designs. The Neo-Renaissance and Art Nouveau styles on the façade make it both spectacular and unusual.
Explore the Oldest Building in Antwerp – Steen Castle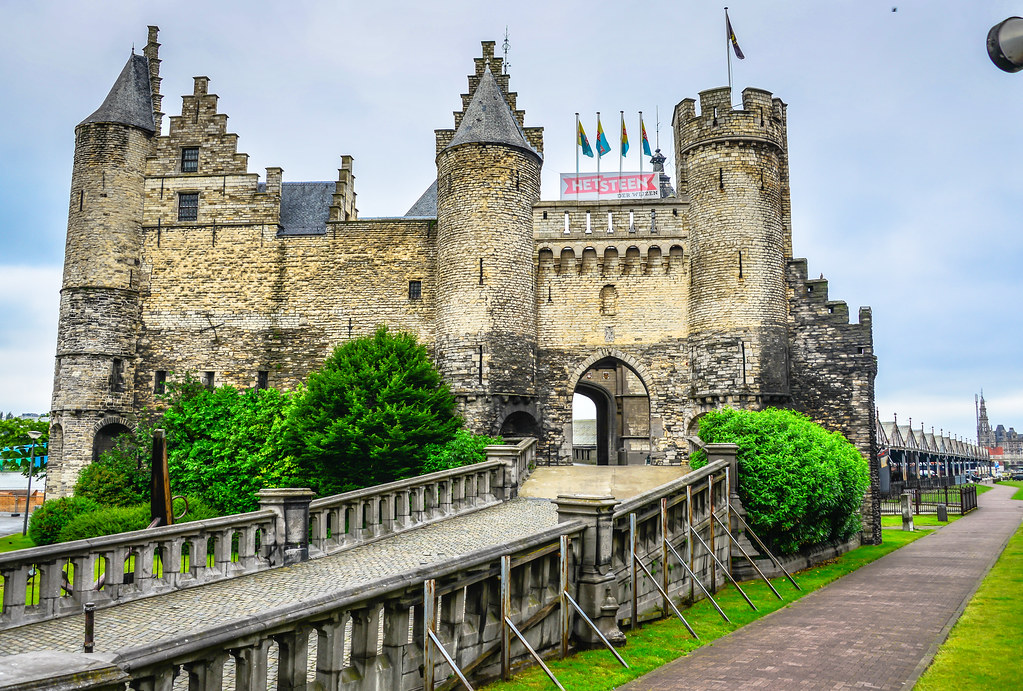 Steen Castle, also known as Het Steen, which translates to "The Stone," is located in the city centre of Antwerp. The castle earned its name because it was one of the first buildings in Antwerp built with stones at a time when other residences were still made of wood.
The earliest structure in this location was constructed in 645. But the castle we see now was constructed between 1200 and 1225 on the banks of the Scheldt River to safeguard Antwerp and its port against Viking assaults. Many of its features date back to the 16th century when Charles V renovated and refurbished a large portion of it.
In addition to the Castle, there is a spectacular statue of a gigantic giant and two small humans on display in front of the castle, with the former supposed to have plagued Antwerp throughout the Middle Ages.
The castle was converted into a jail from 1549 until 1823. Several restorations took place throughout the 18th and 19th centuries. The municipal council of Antwerp purchased the castle in 1824.
Since 1952, Steen Castle has housed the National Maritime Museum.
Steen Castle has a fantastic entrance bridge and gateway to snap photos in front of you. Also, Steen Castle is close to a couple of excellent museums and a lovely walk along the river.
Wander around Antwerp Zoo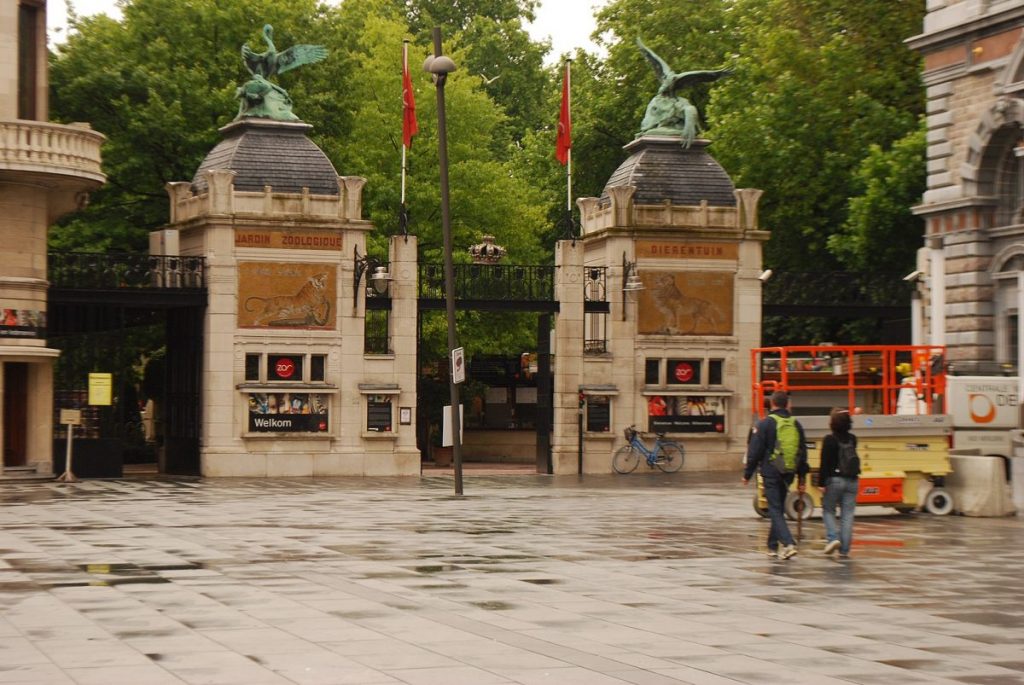 If you're travelling with children, one of the must-see attractions in Antwerp is the Antwerp Zoo. This Zoo, one of the world's oldest zoos, was founded in 1843. It was designated a national monument in 1983 and is well worth seeing.
This massive zoo encompasses 10 hectares in the city centre. Antwerp zoo's wide and well-kept enclosures house numerous animals, reptiles, and birds, and it is globally renowned for its preservation and breeding programs. It is responsible for the birth of several species, including spectacled owls, aardvarks, jaguars, and king penguins.
The themed enclosures are one of our favourite aspects of this family-friendly attraction. Siberian tigers, lowland gorillas, spectacled bears, lions, jaguars, tapirs, snakes, and penguins.
Despite being relatively contemporary, the zoo has a lot of exquisite 19th-century architecture. Such as the Egyptian temple where giraffes and elephants live, the Moorish temples where koalas live in a thatched home, hippos in pink, and the stunning entranceway, are just a few of its key attractions.
Attend Tomorrowland – the Biggest Music Festival in the World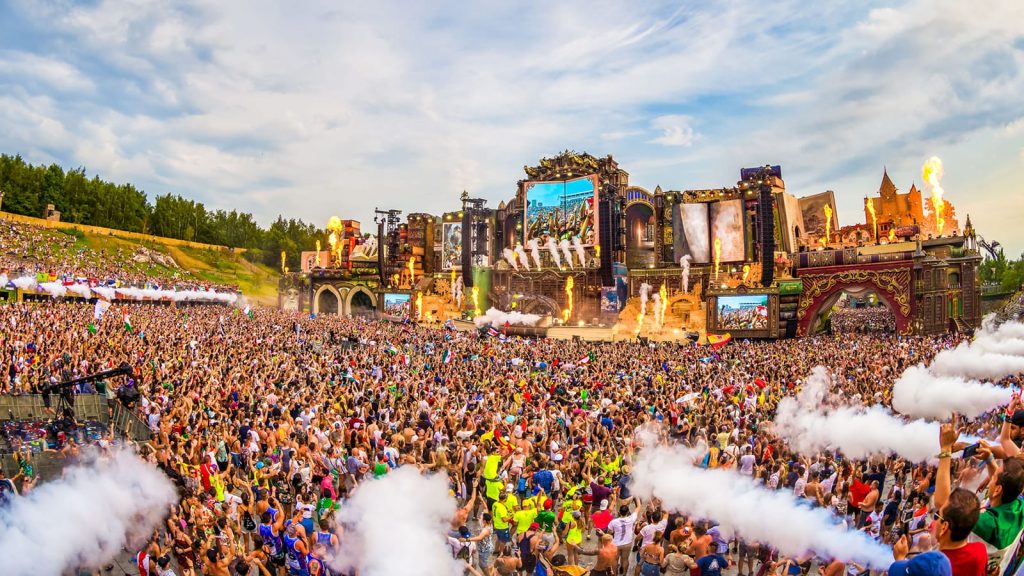 If you visit Antwerp in Summertime, this is one of the greatest things you can do. Tomorrowland, the world's largest dance music festival, attracts fantastic DJs from all over the world, who converge to bring the city to life with dance music.
Tomorrowland tickets are constantly in high demand. So, as soon as you book your flights, head to the official website and buy some tickets while you still can.
Sip Elixir d'Anvers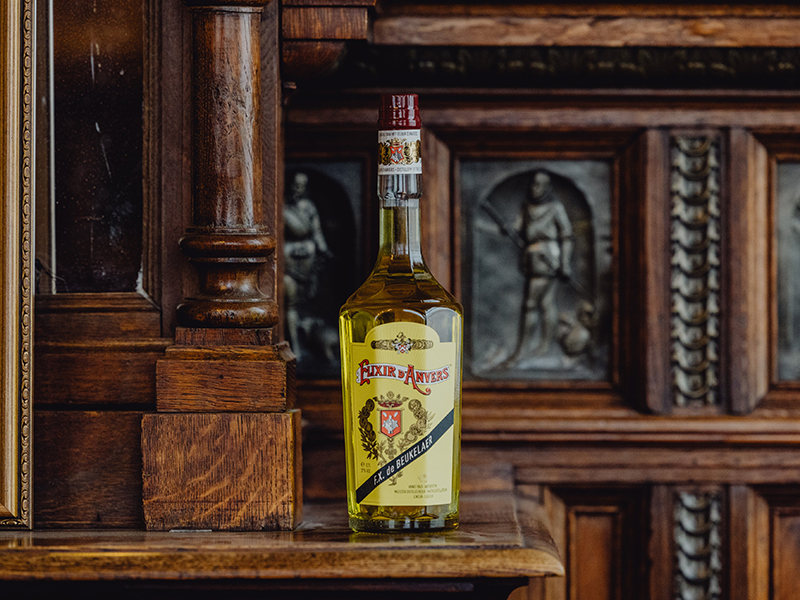 Elixir d'Anvers is a unique liqueur, first produced in Belgium in 1863, and is made by combining 32 different plants and herbs with pure alcohol and water.
Though locals usually enjoy Elixir d'Anvers on its own before or after dinner, many pubs and restaurants also use it as a cocktail basis. An Elixir d'Anvers mojito will keep you cold in the summer, while a hot Elixir d'Anvers appletini will keep you warm.
Elixir d'Anvers is not difficult to find. The popular liqueur may be found in almost every cafe, restaurant, bar, and liquor store.
Window shop at Diamond District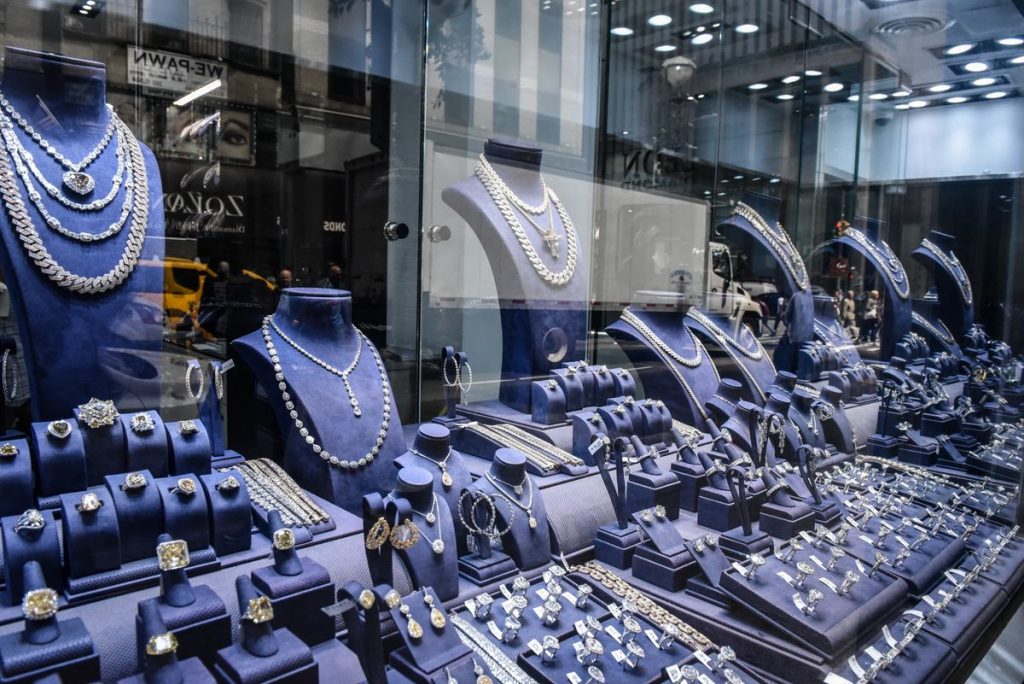 The Diamond District is located directly west of Central Station. A stroll will lead you to hundreds of diamond workshops and businesses producing and selling a wide range of rough diamonds, polished diamonds, and jewellery.
The Diamond District's streets upon streets of glittering displays set it apart from anywhere else on the planet.
Antwerp Cuisines
Antwerpse Handjes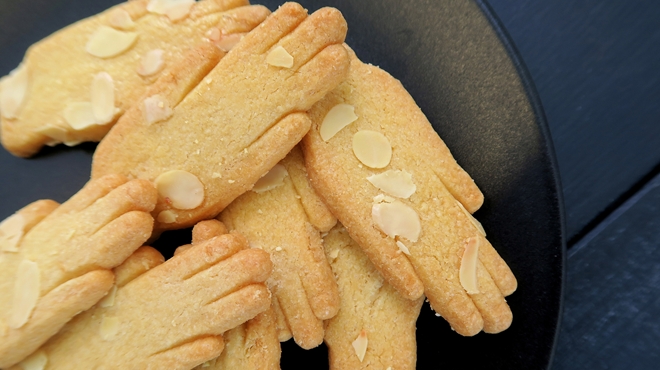 Antwerpse Handjes are one of the city's most well-known foods. They are known as Antwerp hands and are typically made of biscuits or chocolate. The classic biscuit is prepared with sand dough and almonds, whereas the chocolate variant is typically made with milk chocolate.
Dark chocolate variants are also available. They are filled with marzipan and Anvers Elixir.
Belgium mussels and fries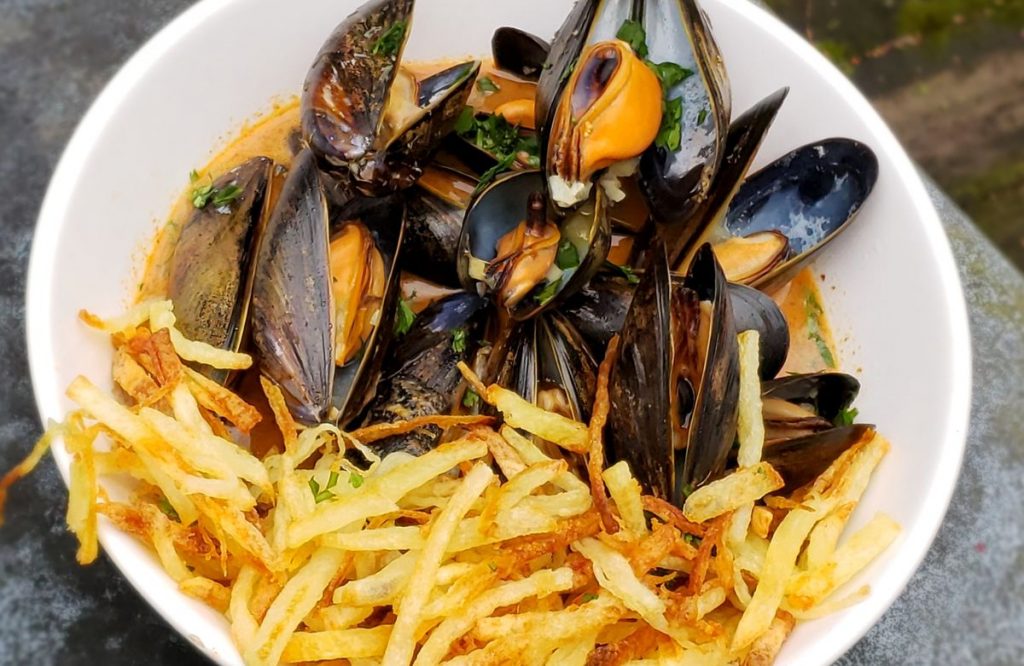 Belgian mussels and fries are a must-try if you enjoy Seafood. This simple yet tasty mixture dates back to 1875 and is still as popular today as it was then!
Because the meal is so popular, you can find it everywhere, from cafés and restaurants to fairgrounds and festivals. Belgian mussels are cooked by gently steaming them in a mixture of butter, white wine, onion, parsley, and celery. Combine them with the deliciously crispy double-fried Belgian fries, and you've got a dish that you'll never tire of, no matter how many times you have.
Belgian Waffles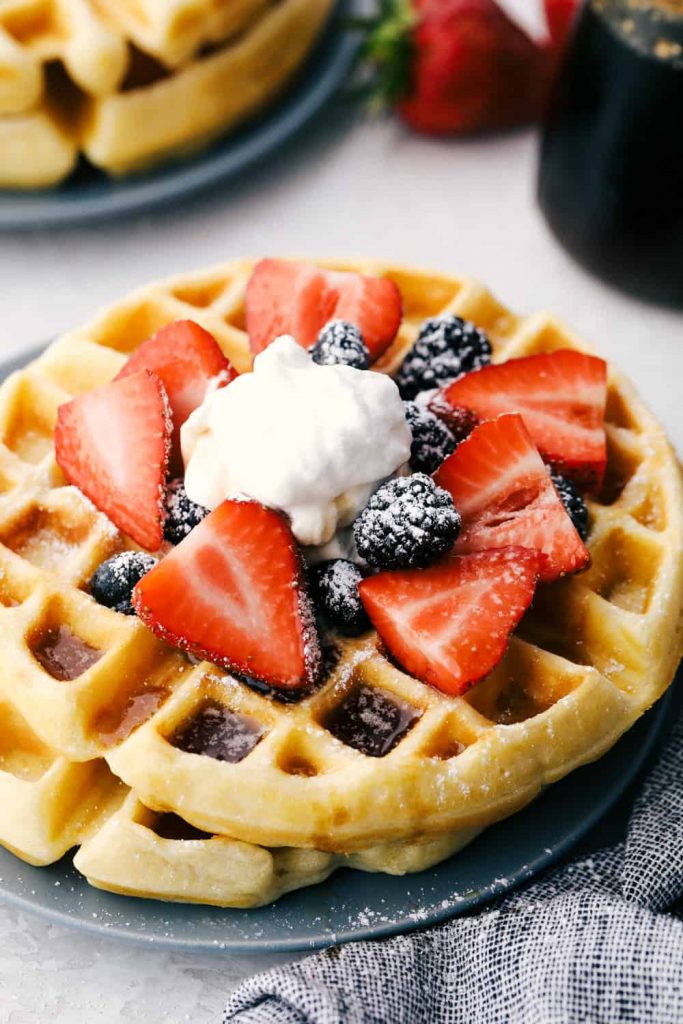 Unlike the waffles you're undoubtedly used to, Belgian waffles are leavened and produced with a batter of flour, yeast, butter, milk, eggs, and pearl sugar. They're made on a normal waffle iron and have the classic honeycomb shape. On the other hand, Belgian waffles are generally loaded with jam or melted chocolate and served with fresh fruit and whipped cream rather than drenched in butter and maple syrup.
Belgium Soup
On a cold winter day, eating a hot soup is not only refreshing but also a sensual experience. The Belgian soup is made with boiled sprouts, some of which are browned in butter and others which are blended with béchamel. Finally, a cream is created, supplemented with previously browned sprouts before serving.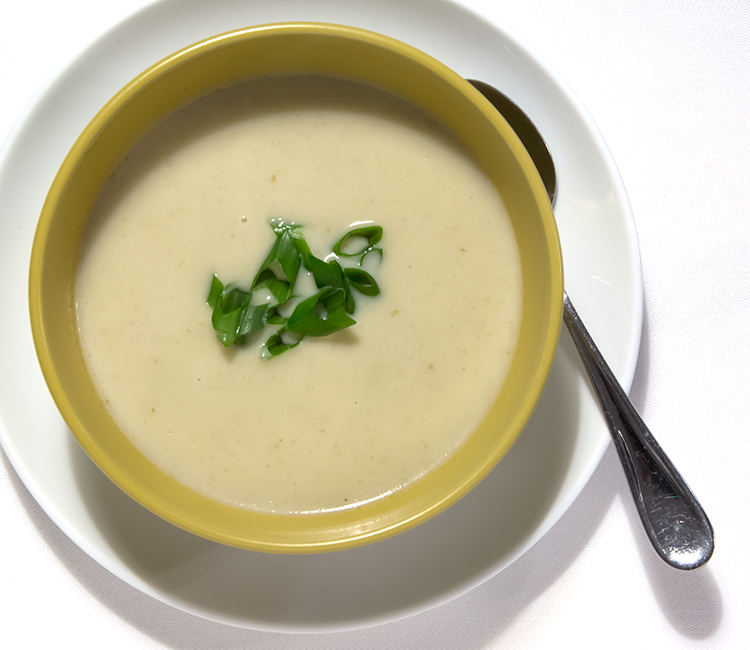 Asperges op z'n Vlaams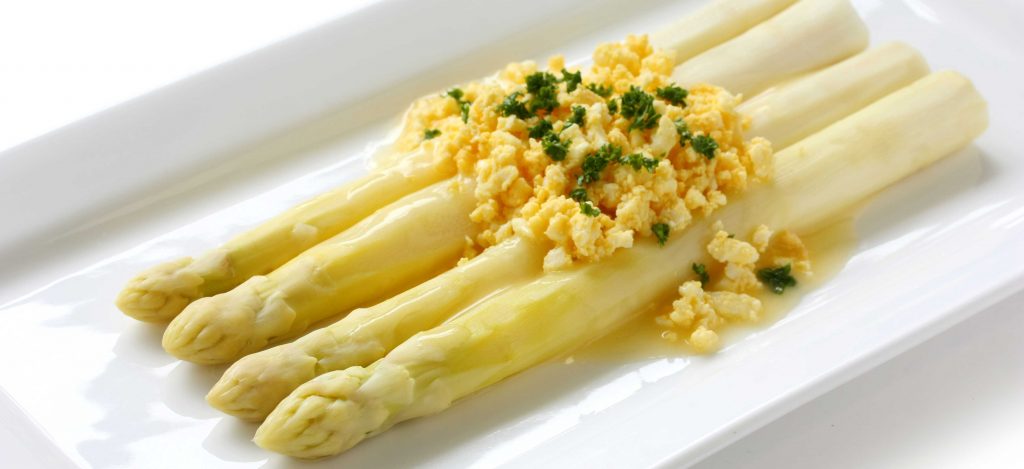 It is a common appetizer consisting of sautéed asparagus, chopped hard-boiled eggs, and a melted butter sauce. Shrimp are introduced in some variants.
Nightlife in Antwerp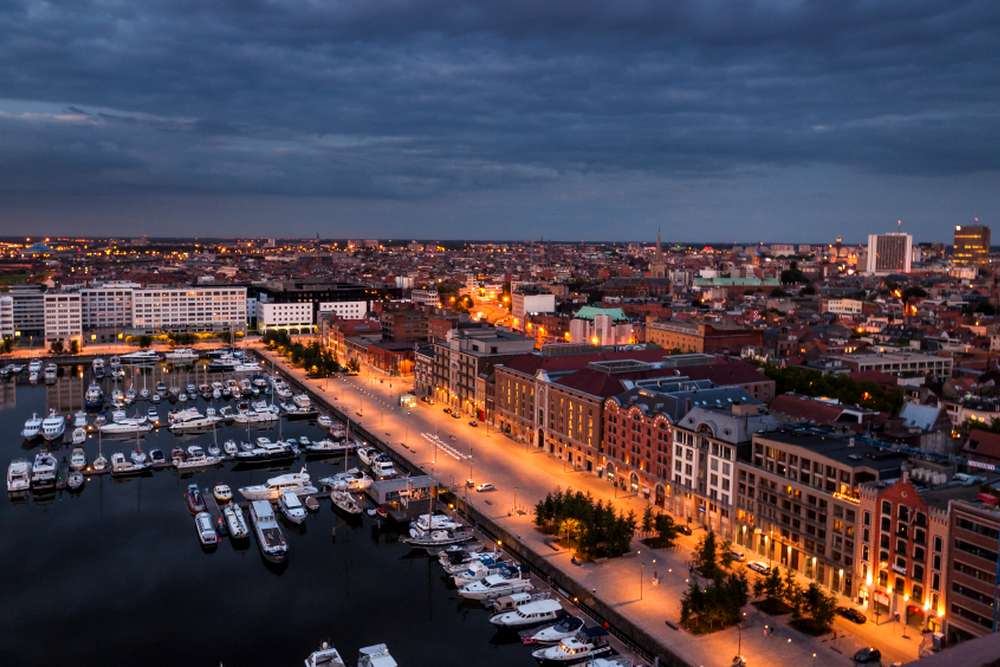 Antwerp's nightlife is always active, whether you are a calm connoisseur, a strict watcher, or a boogie wonder. Whether you want to go out for a drink with friends, watch a play or film, or dance until the early hours, the city has a diverse nightlife with something for everyone. You may also get a fantastic discount on tickets to other concerts by visiting the Last Minute Ticket Shop.
DeFilharmonie

Antwerp is a fantastic city to visit if you enjoy classical music. Furthermore, if you wish for a more sophisticated evening, go to a classical music concert at "de Filharmonie." Check their calendar to see what's on when you're in town, and even if you're not a classical music fan, it might be worth checking out for an unforgettable experience.
De Roma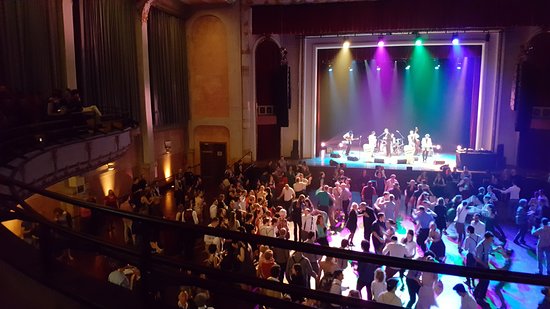 This cinema also holds dancing and various concerts, so when the lights go down, there is bound to be something for everyone. It also hosts film screenings and is a terrific option if you're looking for some culture in a beautiful environment during your visit to Antwerp.
Bourla Theatre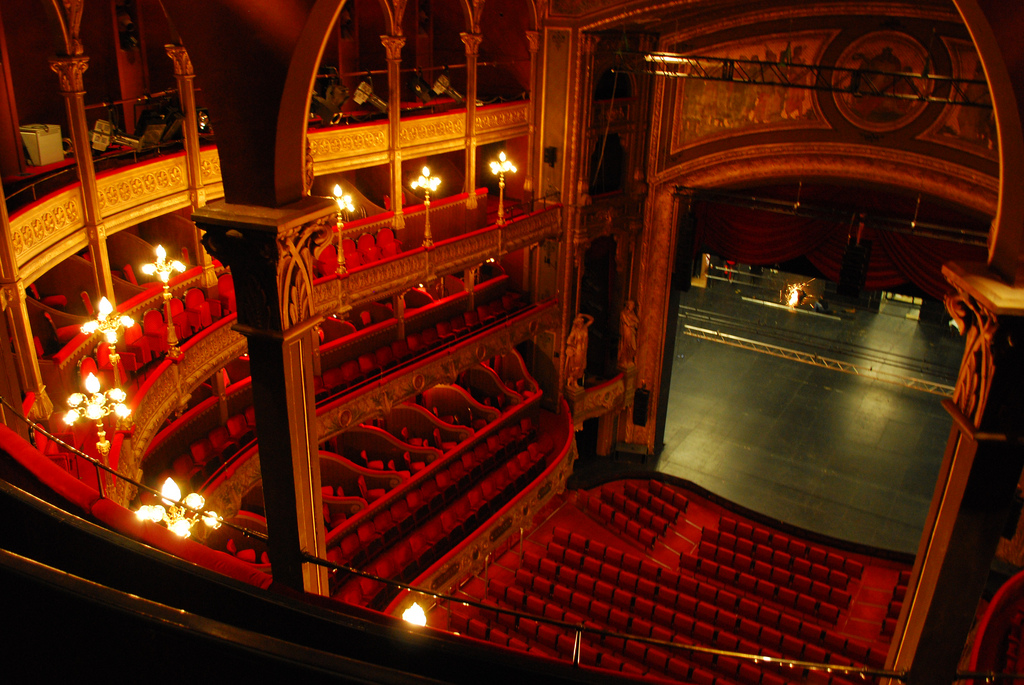 Antwerp is highly recognized for its fantastic theatre scenes; therefore, you must see a theatre show while visiting the city. The Bourla Theatre is housed in a lovely neoclassical tower; the interior is equally as beautiful as the exterior, giving the ideal setting for performance; it is certainly a must-see location.
Jazzcafe De Muze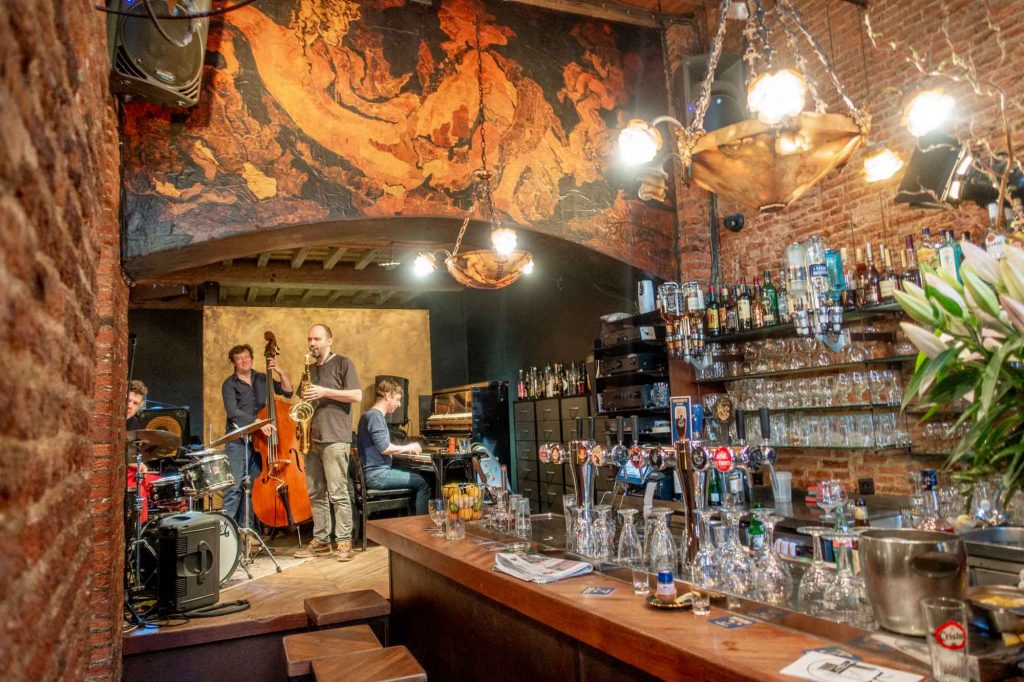 This venue exudes cool and hosts diverse musicians, from amateurs to seasoned professionals. Most concerts begin at 10 p.m. and can become very busy after that, as it is one of the City's most popular jazz venues, so try to arrive early to prevent issues. If you go to Jazzcafe De Muze, make the most of your stay by ordering a Belgium beer and savouring it while listening to live music.
Apart from that, you can enjoy your night in Antwerp with the following bars and pubs.
Dogma Cocktails
Jones & Co
Davai
 Kulminator
Molly's Irish Pub
Where to stay in Antwerp?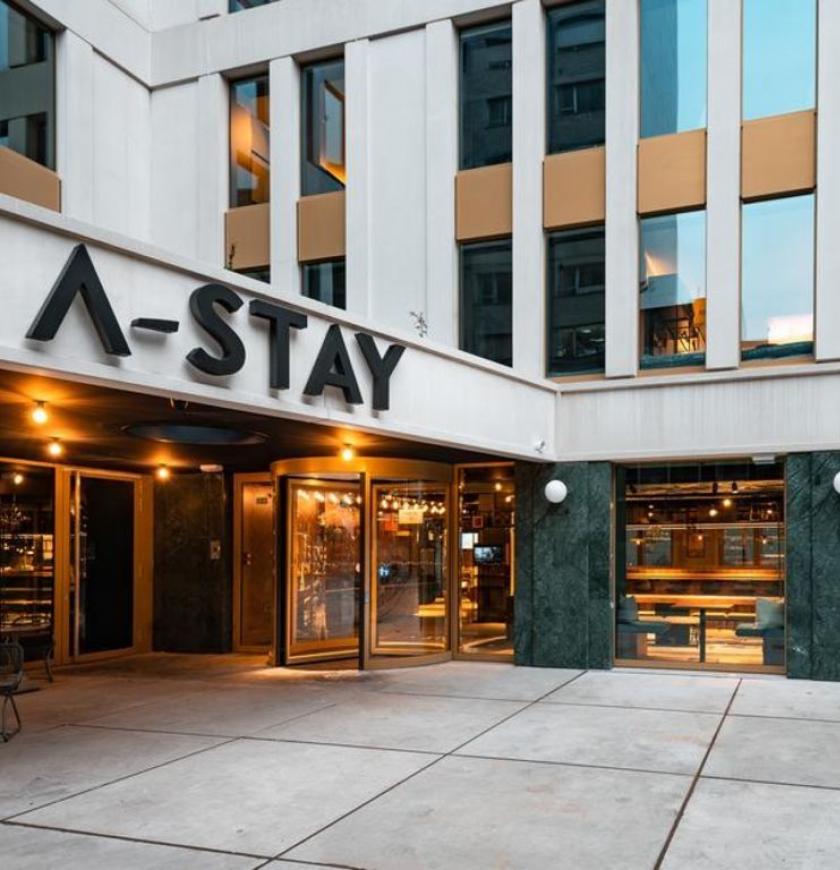 Staying at the Old Historical Center / Grote Markt will allow you to enjoy your visit easily, as many attractions are nearby. So, try one of the following as per your choice and budget to spend your night.
Luxury Hotels in Antwerp
Hilton Antwerp Old Town
Hotel De Witte Lelie Antwerp
Botanic Sanctuary Antwerp
Hotel Julien
Great Value Antwerp Hotels
 Park Inn by Radisson Antwerpen
HotelO Kathedral
Radisson Blu Astrid Hotel
Bountique Hotel Maison Emile
Leopold Hotel Antwerp
Best Budget Hotels
Ibis Antwerp Centrum
Hotel Diamonds And Pearls
Trip Inn Eden Antwerp
Ibis Budget Antwerpen Central Station
Bread & Breakfast
B&B De Koning Van Spanje
Suite 11
Budget Hostels
Antwerp City Hostel
YUST Antwerp
Antwerp City Details
Antwerp map
The map of the city can be seen from this link.
Getting around in Antwerp
On foot
This is the best option for getting around Antwerp, as it is a relatively walkable city with all the lovely sights. Within small distances, there is so much to see. So you won't have to walk for long.
Further, it is just 2 kilometres from Antwerp Central Station to the river Scheldt via the main commercial strip 'Meir,' the 'Groenplaats,' and City Hall.
By Tram
The trams above and under the ground are the next best option for getting around. The underground and metro are widely used in Antwerp as they are quick and always nearby.
The trams are all operated by the company 'De Lijn.' Their yellow-grey-white logo can be found everywhere. If you have luggage, this is the best option to travel.
Better to have the City Card if you plan to use the tram more often during your tour.
So, the City Card allows you to travel as often as you like without worrying about buying tickets. All tram and bus transportation is included with this card.
By Bus
This is the next level of transportation after trams, and it is also from the 'De Lijn' firm. Trams are an excellent way to travel between the city's neighbourhoods. The bus is your best option if you want to travel outside those areas.
By Bicycle
This is an exciting way to get around the city of Antwerp. There are a few cycling stores where you can hire a bike, and you can also discover Antwerp by scheduling a bike tour of the city.
Velo Antwerp is the city's bicycle station network, where you can rent a bike at one station and return it to the same or a different station. The fees are reasonable, and the first half hour is free.
Download the Velo Antwerp app on your smartphone to see all the bicycle stations.
By Car
This is not a good option for getting around the city due to the difficulty in finding Antwerp parking, and you can be stuck in traffic.
By Taxi – Antwerp taxi
This is a somewhat good option for a car as the taxi drivers know how to reach their destinations without much traffic.
Final thoughts
Being a wonderful city with many tourist attractions, Antwerp gives you the perfect satisfaction for your journey.
So, get all the facts you need from this and have a nice tour in Antwerp.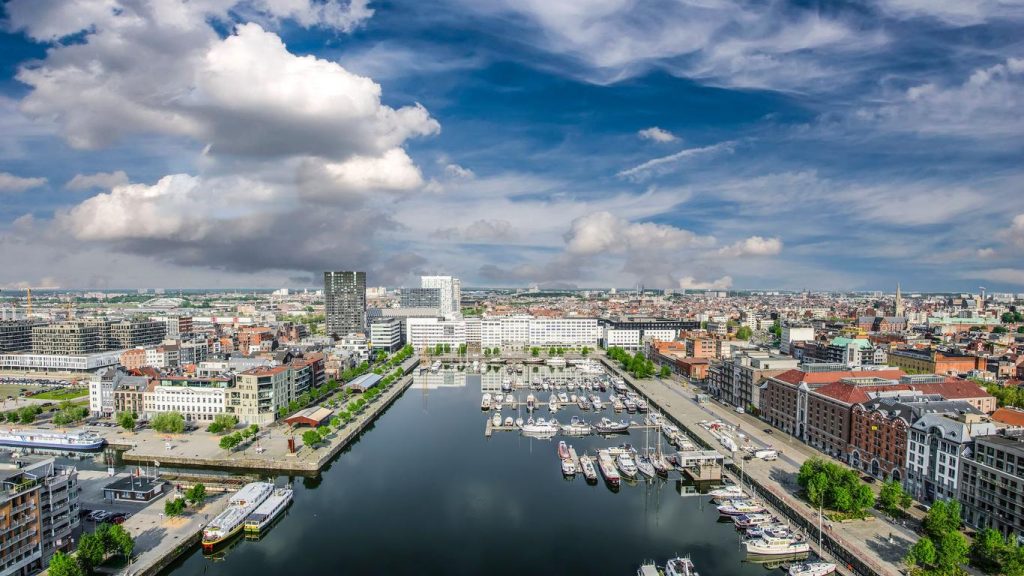 FAQs
What is Antwerp famous for? 
Antwerp is famous for being the world's diamond capital and the second-largest port in Europe.
Which is better, Brussels or Antwerp? 
It depends on your personal preference. If you like a city with a rich history and political significance, travel to Brussels. This city is your best pick if you desire a city with a dynamic environment and a lively spirit.
Is Antwerp French or Dutch? 
Antwerp is located in the Flemish part of Belgium, where the Dutch is the lingua franca. That means Dutch is the language systematically used to make communication possible between people not sharing a first language in Antwerp.
Is Antwerp, Belgium, worth visiting?
Yes, it is – Antwerp has a lot to see. It is one of Belgium's major cities, has one of the world's largest ports, and is well-known for its extensive diamond trade. Both antique cobblestone streets and modern architecture with an aesthetic feel distinguish it.
How many days do you need in Antwerp? 
Two-day trip to Antwerp will give you a perfect feel of the city, and you can go beyond the touristy things.
Is Antwerp cheaper than Brussels? 
Yes, The cost of living in Antwerp is 5% less expensive than in Brussels.
Does Antwerp have good nightlife? 
Antwerp is a young and energetic city with a lot of student population, ensuring a lively nightlife around the clock. The docklands are the current clubbing hotspot, although nice pubs and cafés can be found throughout the town, with several nestled away in the old centre.
Do people speak English in Antwerp? 
Antwerp is a significant cultural crossroads. So, Antwerp residents speak Dutch. However, English is widely spoken across the city.