May is the best time to go before the pricey summer season because the weather is nice and there aren't as many people there. We've put together a list of the best places to visit in May based on scenery, weather, tourist mood, and annual events, among other things. You can go right with these places whether you want an outdoor adventure or a trip to the beach.
Japan
Japan is an independent country in East Asia. It is well-known for its busy cities, imperial palaces, national parks, and beautifully built temples. Tokyo, the country's capital, is a popular tourist place with tall buildings. There are many things to do in Japan, from extreme sports to relaxing on the beach to discovering how beautiful Japanese architecture is. In May, cherry blossom season is still going on, which could be an excellent chance to see something exceptional. Check now the Best Time To Travel To Japan.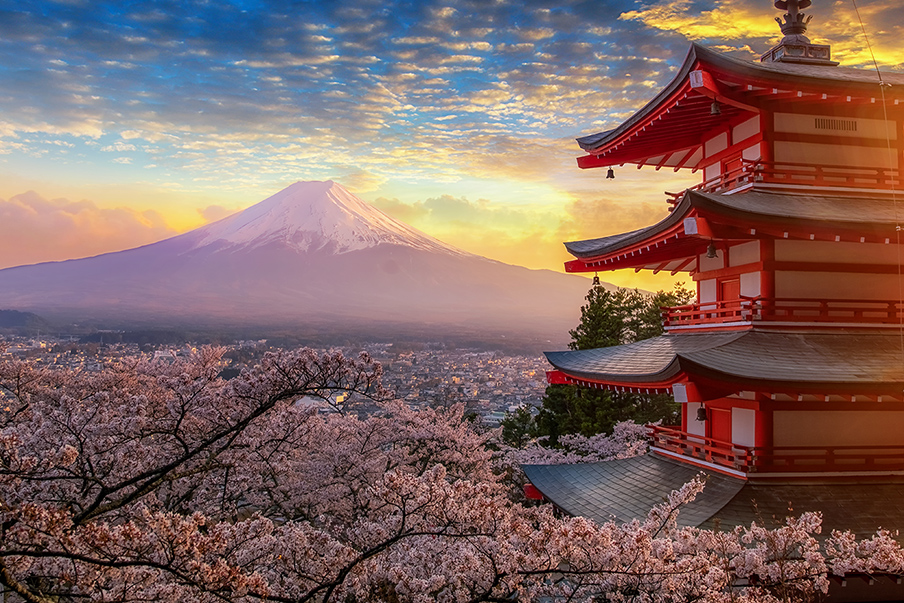 Seychelles
Seychelles is a small country in the western part of the Indian Ocean. It is 455 km2 in size. The island nation, comprised of 115 islands, is a tropical paradise. It is known for its stunning natural beauty, beautiful beaches, and high-end resorts. The country is a popular place to go diving and snorkeling in the clear turquoise waters of the Indian Ocean. It is also a great place to go for ecotourism and see wildlife. Visit the UNESCO World Heritage site Vallee de Mai in Praslin. Take the chance to try Seychellois Creole food and walk around Victoria, the country's capital, which can be done in less than a day.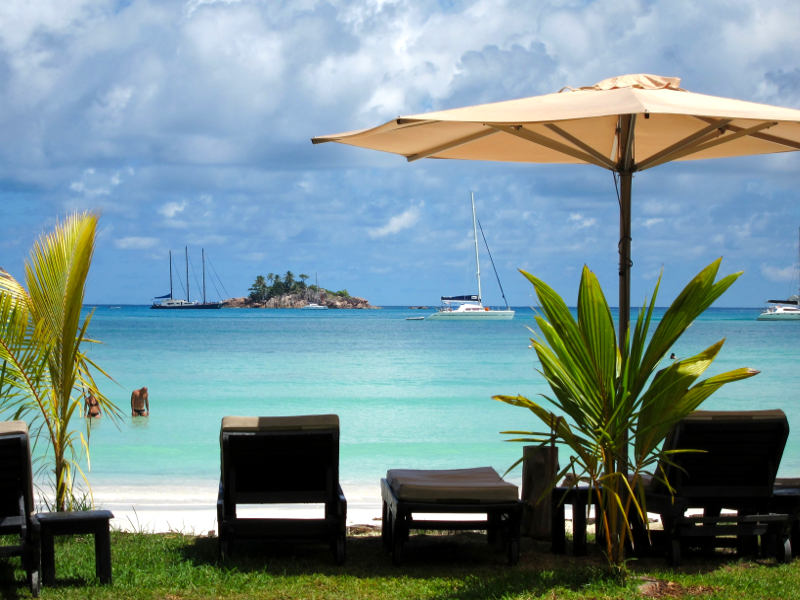 Peru
May is the best month to visit Peru because the days are bright and sunny. May is an excellent month for tourists because it is green, the sky is blue, and the nights are cool. Experience Peru has some events in May about something other than Machu Picchu, Lake Titicaca, or the Amazon rainforest. This is the time for the moving feast of Corpus Christi, the pilgrimage to the Virgen de Chapi, the annual celebration of heritage at the Fiesta de Florecer en Cajamarca, and looking at the artwork at the Fiesta de Alasitas in Puno. Also, there are religious festivals and pilgrimages like Qoyllority, Senor de Torrechayoc, and Fiesta del Espiritu Santo. Aside from this, May is also the best time to hike in Peru, with snow-capped mountains in the background.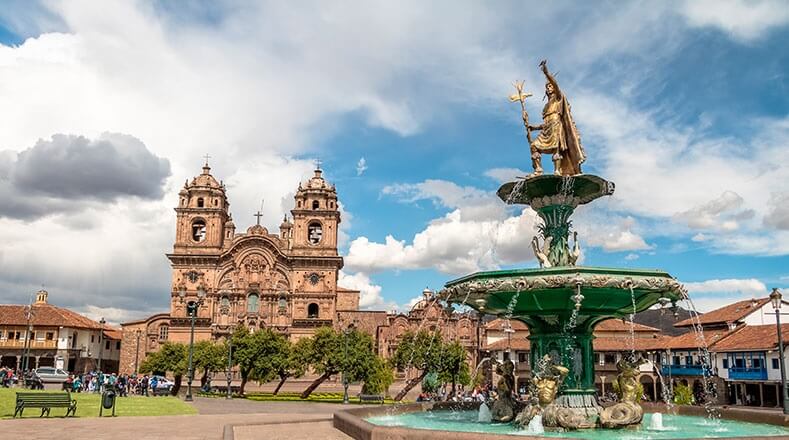 Nepal
May is a mix of spring and early summer in Nepal. Rhododendrons are in bloom throughout the country, which is lush and green. It is the second most popular time to trek, and the blue skies and lack of fog make it an excellent time to consider the Annapurna Circuit. During this time, some of the most popular places to visit are Kathmandu, Pokhara, Bodhnath, and Bhaktapur. This makes Nepal one of the best places to visit in May. Rato Machchendranath, Nepal's biggest and longest festival, is held in Patan in May. Here is the Best Time to Visit Nepal.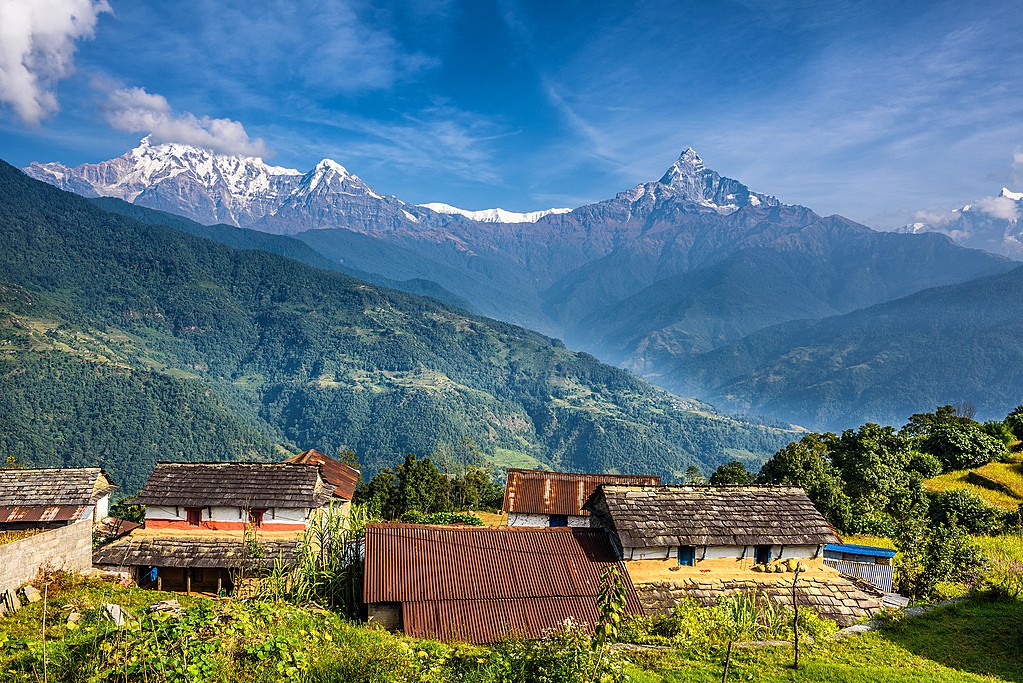 Barcelona
The city has much to offer, from the beautiful, colorful streets of Barcelona's Parc Guell to the romantic, narrow streets of Bari Gothic, beachside nightclubs, and dozens of holy churches. All kinds of people come to this seaside city because of its fantastic architecture. There are many things to do for adventurers, couples, party people, people who like to learn about other cultures, and more. People are busy on the beaches of Barcelona, but the cosmopolitan city is where all the action is. Las Ramblas is a group of narrow streets and alleys with restaurants, nightclubs, and a busy pedestrian market. This is where most of the action happens. Enjoy the area's many shops, great food, and wine. Learn more about Barcelona here.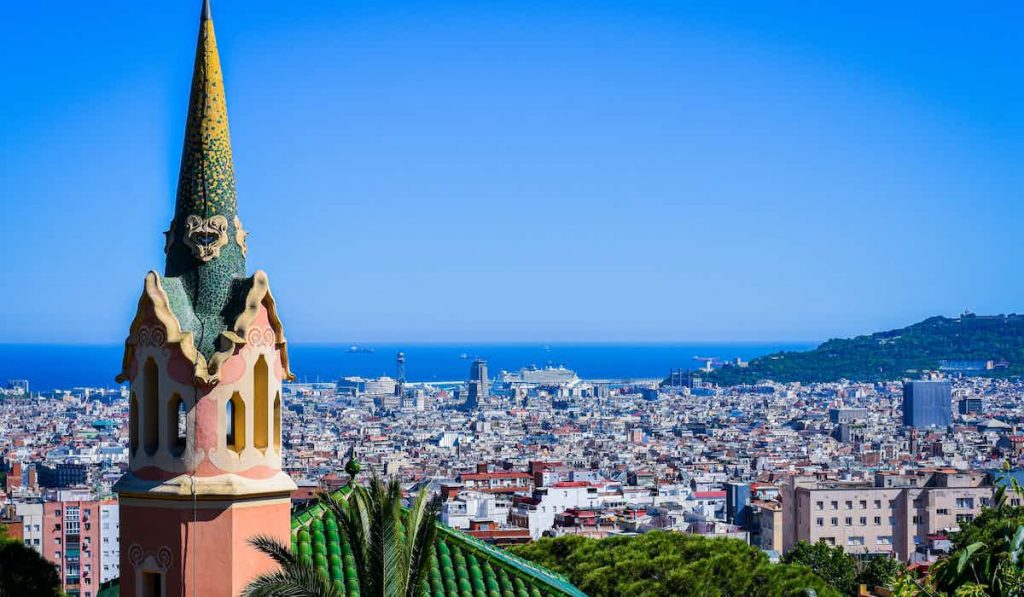 Tanzania
The Great Serengeti Wildlife Migration is something you will never forget if you get to see it in Tanzania. Even though May is close to the end of the rainy season, it is an excellent time to see more wildlife. If you want to see it, your best chance is to go in May. Most of the nature in the Serengeti moves north through the Moru Kopjes in May, so you should stay in that area. Tanzania also has a lot of other places and things to see, like Mount Kilimanjaro and the beaches of Zanzibar.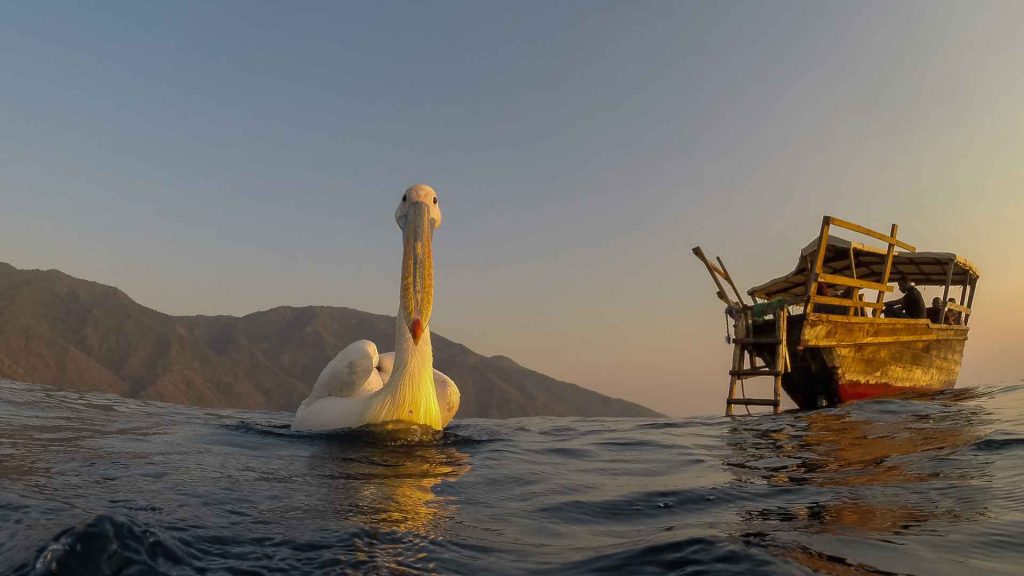 Miami, Florida
Almost every day of the year, people come to Miami, Florida. But May is the best month to visit because of the weather. Even though it's hard to say no to Miami Beach, spring breakers have left for the season, and summer vacationers have yet to arrive if you go in May. The weather is like summer in May, but it hasn't peaked yet, so a day on the south coast is pleasant. If you don't like the beach, there are plenty of other things to do in Miami, like taking an airboat ride through Everglades National Park or shopping at one of the more than 150 stores at Bayside Marketplace. Make sure to try different kinds of food in Miami at one of the many places to eat outside along the water.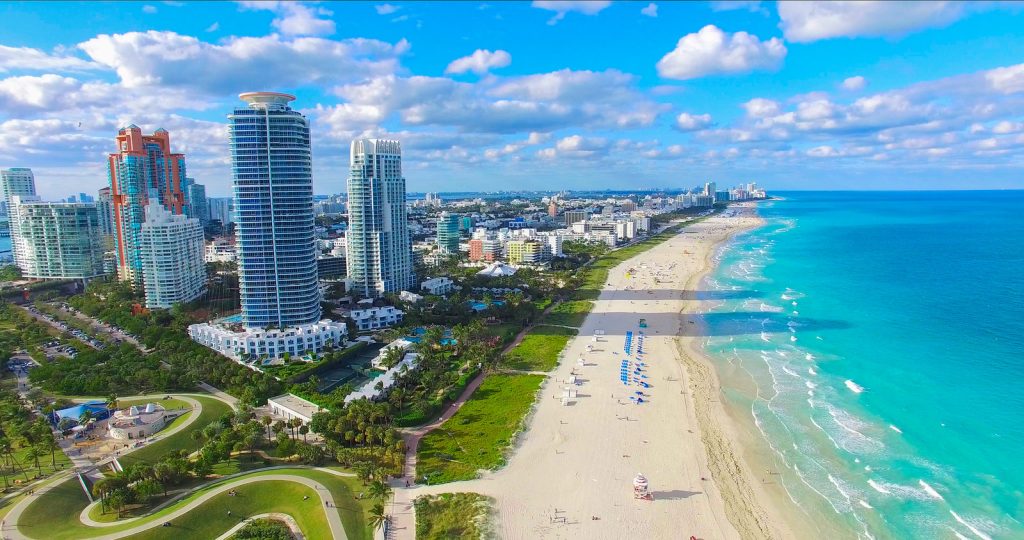 Hungary
Hungary is one of the most popular tourist destinations in the world right now. It is a unique mix of old European culture and new ways of doing things. When you get to Hungary, you can tour the beautiful villages outside of Budapest, which is only a few miles away. Hungary is home to one of the most beautiful capital cities in the world, as well as several World Heritage Sites, UNESCO Biosphere Reserves, and the second-largest thermal lake in the world. Hungary is also home to the largest synagogue in Europe, the Great Synagogue, and the third-largest European church (Esztergom Basilica). It is a great place to go on holiday, have fun, and relax.
Morocco
Nature is blooming throughout Morocco in May, from the beaches to the mountains. In Dades Valley, you can enjoy the art and culture of the towns of El Kelaat M'Gouna, Azlag, Kasbah, and Rabat. Movie fans should go to Kennitra Beach in Ouarzazate, known as the "Hollywood of Morocco." This is a great time to go hiking or to the beach in Morocco. Rabat's Global Music Festival is also held in May. Local musicians and musicians from all over the world perform here. Aside from this, you must go to the well-known Rose Flower Festival. At El Kelaa M'Gouna in the Rose Valley, the festival celebrates the harvest of Damascus rose buds. People will eat, listen to music, march in parades, and dance.
Italy
Because Italy has a hot, mild summer, May is the start of the most popular time to visit. The spring rains have made the Tuscan hills green and bright. You can ride in a gondola in Venice, see the ancient ruins of Rome, and have fun in Milan. You can also look at the art in Florence. Also, you can add a visit to the ancient city of Pompeii to your trip to Naples and Sicily. In May, Italy has a three-week race for cyclists that you can watch. In May, the Snake Festival at Kokulo is another fun event.

Australia
Going on vacation to Australia in May is like taking a detour from spring and summer to fall. You are healthy and perfect with just a few people. This is a great time to visit Tasmania, the Great Barrier Reef, or cities like Sydney and Melbourne. In addition to scuba diving and surfing, you can go to Vivid Sydney, the largest permanent music festival in the Southern Hemisphere. The Festival of Whales is another exciting event. It lasts for four days and has movies and talent shows to celebrate the return of whale sharks. In May, the historic Captain Cook 1770 Festival is held to remember when Lieutenant James Cook landed.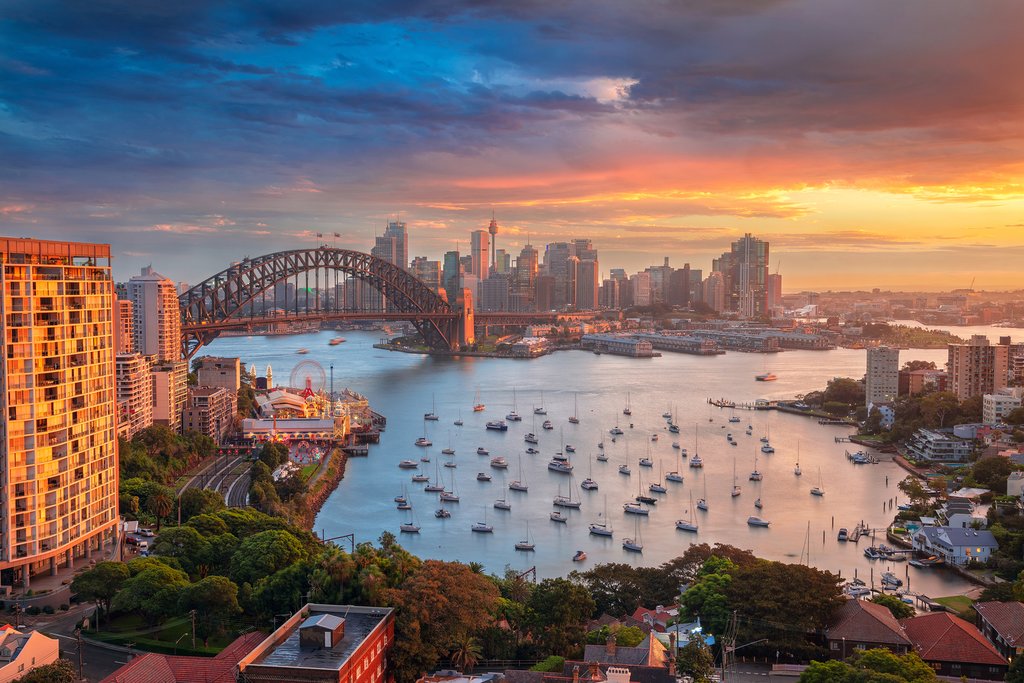 Conclusion
May is unbeatable if we're being honest. This transitional period between the seasons exudes a certain endearing quality, making it the best time for vacationing and sightseeing. During this time of year, the Northern Hemisphere has fully transitioned into the post-winter season, and the chances of seeing wildlife south of the equator are unparalleled in comparison. May is a month characterized by pleasant weather and crowds that have not yet diminished much.