With their towering snow-capped peaks, picturesque valleys, and renowned skiing resorts, the Alps are a paradise for winter sports enthusiasts. Whether you're an experienced skier seeking a thrilling challenge or a beginner eager to carve your first tracks in the snow, the Alps offer an unparalleled skiing experience that combines breathtaking natural beauty with world-class slopes.
As you set foot in this winter wonderland, you'll be greeted by a panorama of awe-inspiring scenery that seems straight out of a postcard. The majestic peaks rise proudly, adorned in their new white coats, while the surrounding valleys create a picturesque backdrop for your skiing adventures. The Alps have long been celebrated as a premier destination for skiing, and it's easy to see why.
With a rich skiing legacy that spans generations, the Alps boast an extensive network of ski resorts that cater to all skill levels and preferences. From the legendary slopes of Chamonix and Zermatt to the charming villages of St. Anton and Courchevel, each resort offers a unique blend of exhilarating runs, state-of-the-art facilities, and warm Alpine hospitality. The Alps have it all if you're seeking adrenaline-pumping black diamond trails, family-friendly slopes, or scenic cross-country routes.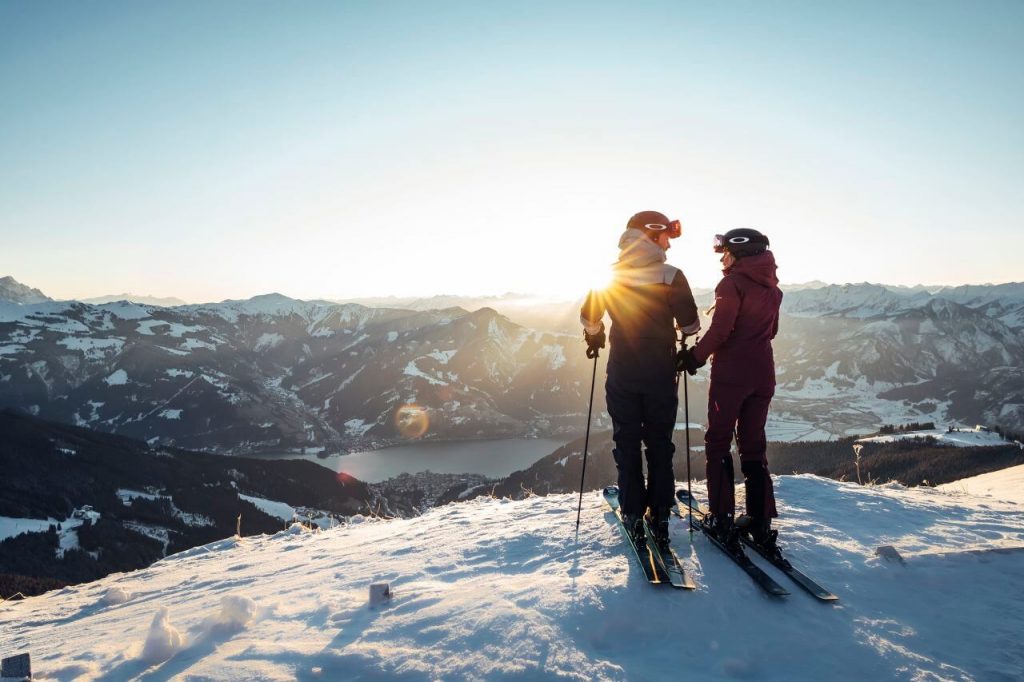 The Alps, which stretch over multiple countries, including France, Switzerland, Austria, Italy, and Germany, provide a broad choice of ski locations, each with its distinct charm and character. Whether you're looking for adrenaline-pumping downhill rides or tranquil cross-country paths, the Alps offers something for everyone.
Chamonix, in the French Alps, is one of the most renowned ski locations in the Alps. Chamonix, home to the legendary Mont Blanc, Europe's highest mountain, attracts skiers worldwide. The resort has slopes for all levels of skiers, from pleasant beginning runs to tricky off-piste descents for the more advanced. The stunning backdrop, with its towering mountains and gleaming glaciers, adds to the attractiveness of this Alpine jewel.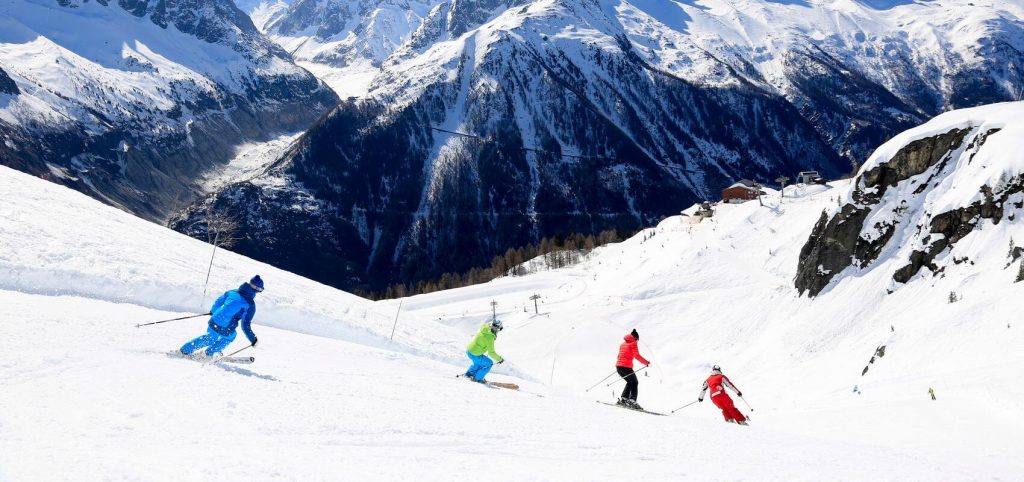 Zermatt, located in the Swiss Alps, is another famous location. Zermatt is well-known for its car-free hamlet, classic Swiss charm, and the iconic Matterhorn, which towers over the town. It caters to skiers of all abilities with approximately 360 kilometers of pistes. Zermatt is a must-see location for every skiing fan, thanks to its well-kept slopes, contemporary ski lifts, and panoramic vistas.
St. Anton is an excellent alternative for anyone looking for Austrian friendliness. St. Anton in the Tyrolean Alps is known for its challenging slopes, bustling après-ski scene, and traditional alpine culture. It is heaven for off-piste skiing, with a massive ski region known as the Arlberg offering an enormous network of groomed routes, making it a playground for daring skiers.
The Dolomites in Italy, a UNESCO World Heritage site, provide a one-of-a-kind skiing experience. The Dolomites blend natural beauty and cultural richness with their majestic peaks, attractive mountain communities, and delectable food. Ski destinations like Cortina d'Ampezzo and Val Gardena provide a vast network of interconnected slopes, ideal for exploring the varied terrain while enjoying Italian hospitality.
While each Alpine resort has its distinct charm, they all have one thing in common: they all provide ideal skiing conditions. The Alps have consistent snowfall throughout winter, providing superb powder for carving turns and exhilarating descents. The resorts' sophisticated infrastructure, including high-speed lifts and well-maintained slopes, enhances the skiing experience even more.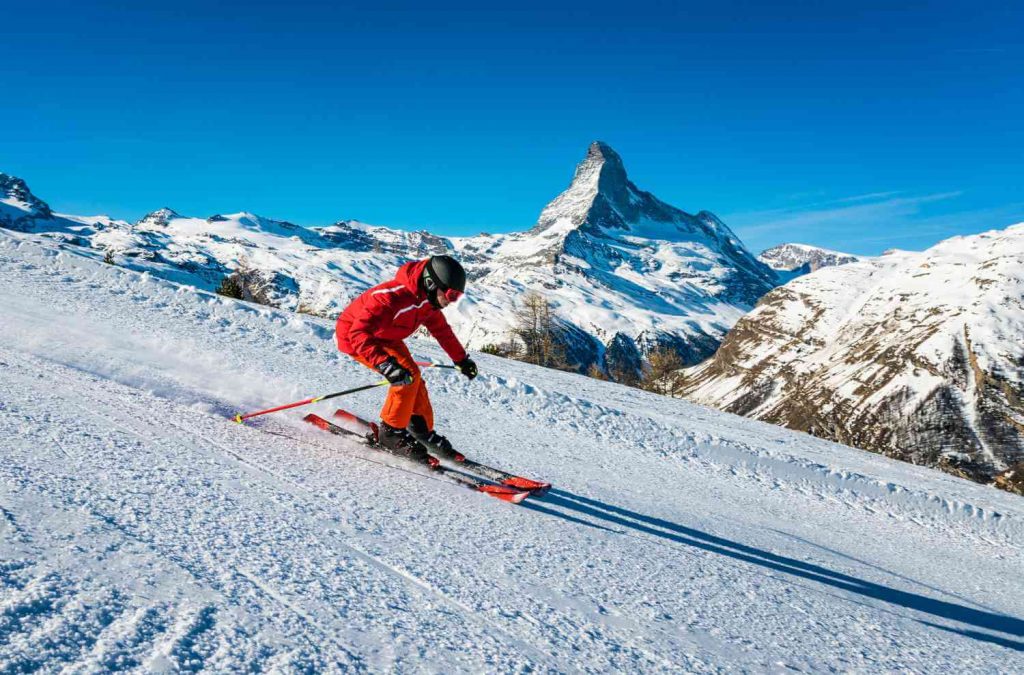 Aside from skiing, the Alps provide many winter activities to enhance your journey. There are many ways to immerse oneself in the winter beauty, from snowboarding and snowshoeing to ice climbing and ice skating. Relax and rest in exquisite spas after a day on the slopes, eat delectable alpine cuisine, or discover the picturesque mountain communities with their warm chalets and welcome environment.
When arranging a skiing vacation to the Alps, consider weather conditions, ability level, and each resort's amenities and services. The Alps provide an exciting winter trip that combines thrilling skiing with spectacular natural beauty, whether you select a well-known area or a hidden gem.
This guide invites you to embark on an unforgettable skiing adventure in the majestic Alps. Discover the top ski resorts, uncover hidden gems, and get insider tips to make the most of your time in this winter sports haven. So grab your skis, embrace the thrill of the slopes, and let the Alps weave their enchanting spell, creating memories that will last a lifetime.
Get ready to experience the breathtaking beauty, exhilarating runs, and unforgettable moments that await you in the majestic Alpine wonderland. Your next skiing adventure in the Alps is just a few turns away.
Skiing in France
For a good reason, France is one of the most popular ski destinations in the world. It has among the most extensive linked ski slopes in the French Alps, cutting-edge lifts, and delicious gastronomy.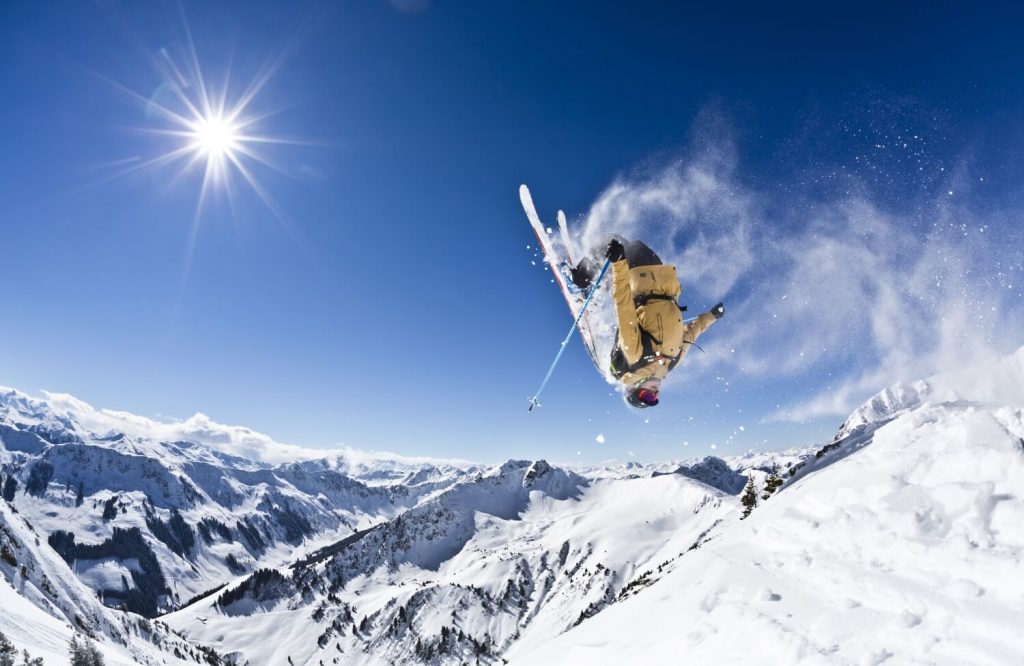 France, arguably the birthplace of modern skiing, is home to an eclectic range of resorts such as Val Thorens (Europe's highest resort), Avoriaz (self-proclaimed border capital), and La Plagne (ideal for families), with an extensive network of lifts and pistes spanning a large proportion of the Alps – the Three Valleys ski area alone is linked by over 600km of piste.
Skiing in Austria
For many, the Austrian ski resorts are a mostly undeveloped ski region. This stunning nation provides something for everyone, from toddlers to seasoned skiers. Austria is a skiing mecca that should not be underestimated, from the snow-sure pistes to the unrivaled après ski, hospitality, and various off-piste activities.
The ski season in Austria lasts from December to April. The Austrian Alps remain skiable far into spring, with thick powder still available off-piste. The high height of the mountains creates excellent snowy conditions, with Tirol's Hintertux glacier allowing 365 days of skiing every year. Whether you want to mix it up in Arlberg, Austria's largest ski area or prefer smaller resorts like Alpbach or Kühtai, one of the country's 426 skiing areas will have something for you.
Austria boasts fantastic skiing and several thrilling slopes for our courageous skiers. From Mayrhofen's famed Harakiri, Austria's steepest ski slope, to Kitzbühel's Streif, which hosts the annual Hahnenkamm World Cup ski race. Obergurgl, commonly known as the "Diamond of the Alps," is well-known for its consistently superb snow and variety of intermediate ski slopes (as well as sufficient for novices), including the difficult Hohe Mut.
Skiing in Italy
Italian ski vacations are laid-back, casual, hedonistic, enjoyable – and slightly insane. Of course, the Italians take skiing seriously, but they also take lunches, dinners, aperitivi, and digestive seriously. Thus, Italy ski vacations will always be about fantastic food and drink, skiing, and snowboarding.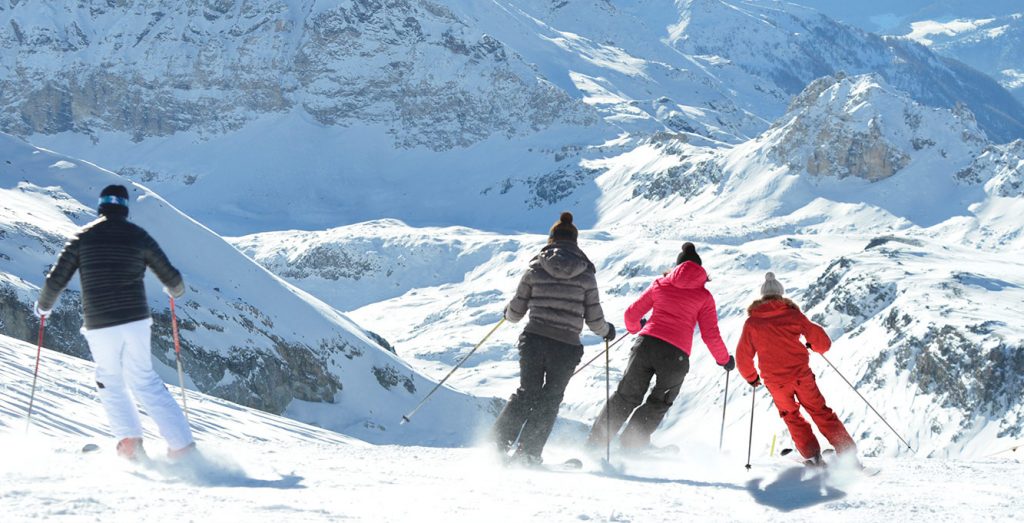 Many Italians who do not ski or snowboard like visiting the mountains in winter for the sunlight, beauty, and après ski. Non-skiers outnumber skiers in Italian ski destinations like Cortina d'Ampezzo. However, this does not rule out Italy as a viable option for serious skiers. On the contrary, there is excellent skiing in Italy for all levels of skiers, who will benefit from calmer pistes due to the lack of skiers in town.
Skiing in Switzerland
Many Britons consider Switzerland to be the birthplace of skiing. Britain's Henry Lunn organized the world's first package ski trip to Wengen ski resort in the early twentieth century. In 1922, his son, (later Sir) Arnold Lunn, organized the world's first ski slalom race over the Mürren Valley.
Switzerland is synonymous with service; trains and ski lifts follow strict timetables, and hospitality and service in hotels, pubs, and restaurants are inefficient.
Conclusion
In conclusion, don't miss the opportunity to experience the ultimate winter wonderland in the Alps. With its stunning scenery, top-notch resorts, and a rich skiing legacy, the Alps offer an unparalleled adventure for winter sports enthusiasts. So, gear up, hit the slopes, and create memories that will last a lifetime. Your dream Alpine skiing journey awaits—make it yours.
Happy Travels!