Budget travel has become an appealing approach to exploring the world without overspending. This report delves into "Wallet-Friendly Wanderlust: Affordable Destinations for Budget Travelers," aiming to provide valuable information and inspiration. Budget travel involves careful planning, conscious spending, and seeking cost-effective options. It offers the opportunity to immerse in local culture, discover hidden gems, and stretch your travel budget.
One advantage of budget travel is experiencing authentic local culture. Interacting with locals, trying local cuisine, and participating in cultural activities create meaningful connections and lasting memories. Budget travelers also uncover lesser-known destinations, providing unique and unforgettable experiences. These hidden gems, such as secluded beaches and vibrant local markets, offer a sense of discovery and showcase a destination's true essence.
Budget travel allows travelers to make their money go further. By opting for affordable destinations, finding budget-friendly accommodations, and choosing local transportation and inexpensive dining options, they can extend their trips or indulge in activities that might otherwise have been out of reach.
Factors to consider when Budget-traveling
When planning a budget trip, several factors should be carefully considered to maximize savings and ensure a smooth travel experience. Here are important aspects to keep in mind:
Transportation
Research and compare transportation options for affordable fares. Be flexible with travel dates to take advantage of cheaper rates. Consider using budget airlines or alternative modes of transportation, like overnight buses or trains, to save on accommodation costs.
Accommodation
Look for budget-friendly accommodations such as hostels, guesthouses, or budget hotels. Check online booking platforms for deals. Consider sharing accommodations with fellow travelers to split costs.
Meals
Explore local markets and street food stalls for affordable meals. Choose accommodations with kitchen facilities for self-prepared meals. Eat where locals do for authentic and budget-friendly cuisine.
Activities
Research and prioritize free or low-cost attractions, festivals, and cultural events. Engage in outdoor activities like hiking or exploring natural landmarks for affordable or minimal fees.
Tips and Strategies for Saving Money During Travel:
To stretch your budget even further, here are some tips and strategies for saving money during your trip:
Book in advance
Use public transportation
Seek out free or low-cost attractions
Eat like a local
Travel during the shoulder season
Stay flexible
Wonders in Southeast Asia
Southeast Asia, a vibrant region brimming with cultural treasures and natural beauty, offers a plethora of budget-friendly destinations for adventurous travelers. From the pristine beaches of Thailand and the ancient temples of Cambodia to the bustling markets of Vietnam and the diverse landscapes of Indonesia, there's something for every wanderer seeking affordability and enchantment.
Thailand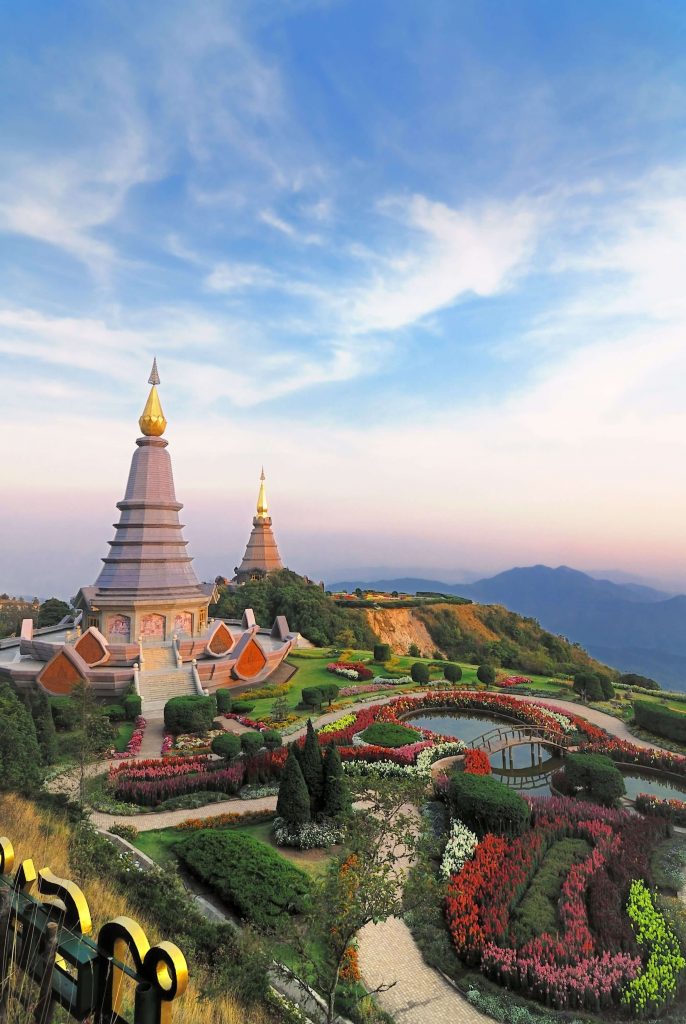 Renowned for its affordability, Thailand offers a range of accommodation options suitable for budget travelers. From guesthouses and hostels to budget hotels, there are choices to fit various budgets. Additionally, guesthouses and hostels often provide communal areas for socializing, adding to the backpacker experience. Some are as follows:
Budget Hotels:
Ibis Styles Bangkok Khaosan Viengtai
At Residence Suvarnabhumi
Lub d Phuket Patong
Guesthouses:
Smile Society Boutique Guesthouse (Bangkok)
Lamphuhouse Bangkok (Bangkok)
Nappark Hostel @ Khao San (Bangkok)
Local transportation in Thailand is both convenient and economical. Utilize the extensive network of buses, trains, and tuk-tuks to navigate cities and towns. Consider sleeper trains or buses for longer distances to save on accommodation costs.
Thailand is a street food paradise, where inexpensive yet delicious local cuisine awaits. Explore bustling street markets and stalls to savor traditional dishes like pad Thai, green curry, and mango sticky rice. Street food satisfies your taste buds and allows for an authentic culinary adventure without breaking the bank.
Must-Visit Attractions and Value-for-Money Activities in Thailand:
Chiang Mai
Ayutthaya
Krabi
Pai
Wonders in Eastern Europe
Eastern Europe boasts a collection of affordable and captivating destinations. Poland entices with its medieval towns and stunning landscapes. Hungary enchants visitors with its thermal baths and cultural delights. The Czech Republic enchants Prague's fairy-tale charm. Romania captivates with its castles, charming villages, and the breathtaking Carpathian Mountains. Explore these budget-friendly gems!
Czech Republic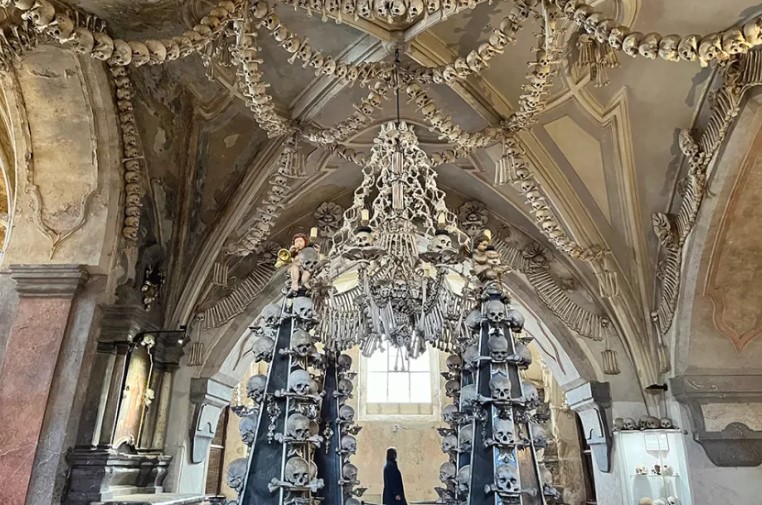 The Czech Republic, with its unique cultural heritage and stunning architecture, offers a wealth of affordable attractions and experiences. Explore the historic charm of Prague, stroll through the enchanting streets of Cesky Krumlov, or admire the Gothic beauty of Kutna Hora. Many of these attractions can be enjoyed at a low cost or even for free.
Affordable accommodation choices in the Czech Republic include budget hotels, guesthouses, and hostels. Prague has a range of affordable options, especially in the neighborhoods outside the city center. Cesky Krumlov and other smaller towns offer guesthouses and budget-friendly hotels that provide comfortable stays without straining your budget. Here are some examples of affordable accommodation choices in the Czech Republic:
Hostel One Prague
Hotel Popelka
Pension Adalbert
Hotel Cyro
Hostel Mitte
Krumlov House
When it comes to local cuisine, the Czech Republic offers hearty and satisfying dishes that won't break the bank. Try traditional Czech specialties like goulash, svíčková (marinated beef with a creamy sauce), and trdelník (a sweet pastry). Seek out local restaurants and pubs away from the tourist areas for more affordable dining options.
Don't miss the chance to explore the Czech Republic's wealth of free or low-cost attractions. Take a leisurely stroll across the iconic Charles Bridge, visit the impressive Prague Castle complex, or wander through the beautiful parks and gardens scattered throughout the country. Museums and galleries often offer discounted admission or free entry on specific days.
The Czech Republic presents an enticing combination of cultural heritage, architectural wonders, and affordable experiences. Embrace the unique charm of this country while savoring its affordable accommodation choices and delectable local cuisines, all without straining your budget.
Wonders in South America
South America beckons budget-conscious travelers with its diverse landscapes, rich history, and vibrant cultures. Peru enthralls with Machu Picchu and the Sacred Valley. Bolivia's rugged landscapes captivate with the Uyuni Salt Flats. Ecuador offers the stunning Galapagos Islands and Amazon rainforest. Colombia entices with its lively cities and Caribbean beaches.
Peru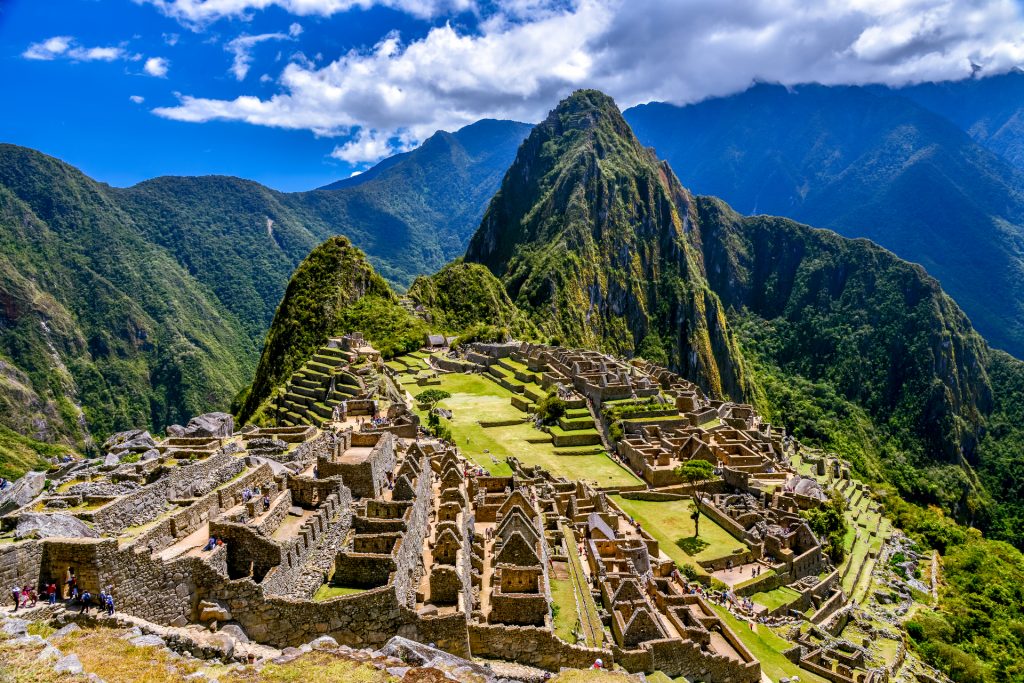 Peru is a captivating destination that offers a wealth of natural wonders, ancient ruins, and vibrant cultural experiences. Peru is a treasure trove for adventurous travelers from the mystical ruins of Machu Picchu to the stunning landscapes of the Sacred Valley and the Amazon rainforest.
Affordable accommodation options in Peru include hostels, budget hotels, and guesthouses. Lima, Cusco, and Arequipa offer a variety of budget-friendly accommodations, especially in the areas outside the main tourist hubs. Hostels provide a sociable atmosphere and often have communal kitchens for self-catering.
Transportation choices in Peru range from affordable buses to domestic flights. Buses are a common and cost-effective way to travel between cities and towns. Domestic flights can be more expensive but offer time savings for longer distances.
Peruvian cuisine is renowned for its flavors and diversity. Don't miss trying affordable local dishes such as ceviche, lomo saltado, and causa. Local markets and street food stalls offer delicious and budget-friendly options to experience the authentic flavors of Peru.
Immerse yourself in the vibrant cultural experiences of Peru by exploring local markets, attending traditional festivals, and engaging with local communities. Visit the historic city of Cusco, explore the Sacred Valley, and embark on the Inca Trail to Machu Picchu for an unforgettable adventure.
Peru offers an incredible combination of natural beauty, ancient wonders, and cultural richness, all within reach of budget-conscious travelers. Enjoy affordable accommodation, diverse transportation options, and mouthwatering local cuisine while experiencing the wonders of Peru.
Wonders in Balkan Peninsula
The Balkan Peninsula entices budget-conscious travelers with its captivating landscapes, rich history, and warm hospitality. Albania charms with its pristine beaches and ancient ruins. Montenegro offers picturesque coastlines and stunning national parks. North Macedonia impresses with its cultural heritage and natural beauty. Bosnia and Herzegovina enthralls with its diverse landscapes and historical sites.
Montenegro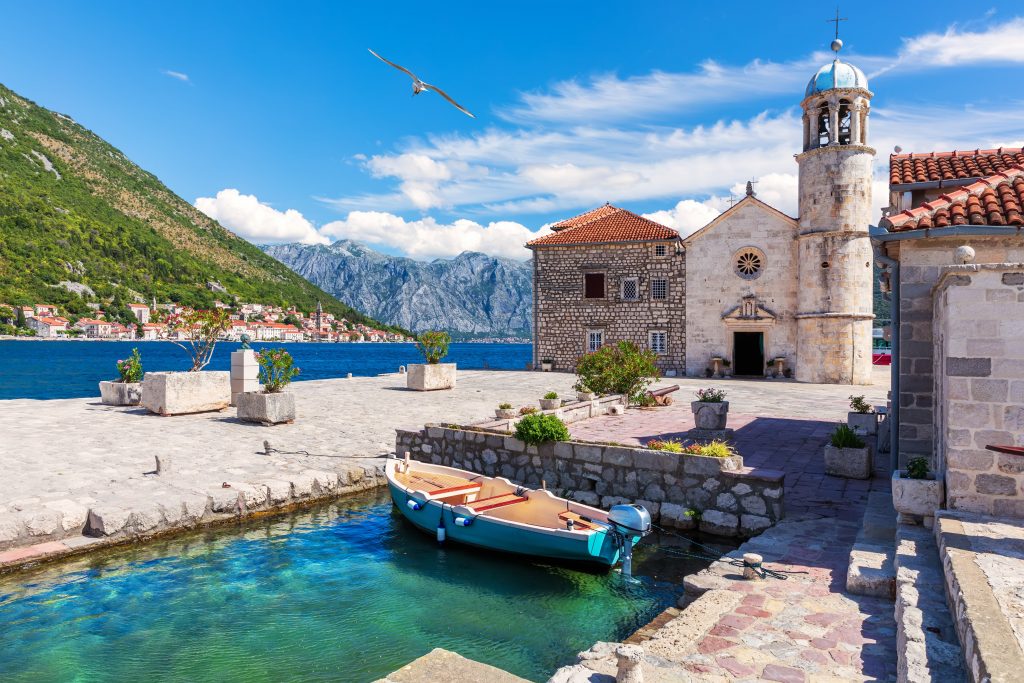 Montenegro, nestled along the Adriatic Sea, boasts stunning coastlines, charming towns, and a range of affordable attractions. Explore the picturesque Bay of Kotor, stroll through the fortified city of Budva, or relax on the beautiful beaches of Ulcinj.
Montenegro offers options such as guesthouses, budget hotels, and hostels for budget accommodations. Coastal towns like Budva and Ulcinj have a variety of affordable accommodations, especially in the off-peak seasons. Additionally, there are campgrounds available for those seeking outdoor experiences. Here are some examples of budget accommodations in Montenegro:
Guesthouses:
Guesthouse Harmonia (Budva)
Guesthouse Neno (Ulcinj)
Budget Hotels:
Hotel Adria (Budva)
Hotel Mornar (Kotor)
Indulge in local delicacies without straining your budget. Sample dishes like cevapi (grilled minced meat), burek (filled pastries), and seafood specialties. Look for local restaurants and cafes, particularly in the smaller towns, for authentic and affordable dining experiences.
Montenegro provides unique cultural experiences, including visiting the medieval town of Kotor, exploring the scenic Lovćen National Park, or venturing into the stunning Tara River Canyon. Don't miss the opportunity to engage with locals and learn about their traditions and customs, which are often showcased through music, dance, and local festivals.
Whether you're seeking coastal beauty, historic charm, or outdoor adventures, Montenegro offers a budget-friendly destination with affordable accommodations, delectable local cuisine, and enriching cultural experiences.
Practical Tips for Budget Travelers
For budget travelers, here are some practical tips and advice to make the most of your trip while saving money:
Finding Affordable Flights:
Be flexible with travel dates and compare prices across different airlines and online travel agencies.
Set fare alerts to receive notifications when prices drop.
Consider alternative airports or nearby cities for better deals.
Opt for budget airlines or look for special promotions and discounts.
Planning a Flexible Itinerary:
Travel during the shoulder season or off-peak periods to take advantage of lower prices for accommodations and attractions.
Prioritize free or low-cost attractions and activities in your destination.
Leave room for spontaneity and be open to adjusting your itinerary based on budget-friendly deals or offers.
Utilizing Travel Apps and Websites:
Use travel apps and websites to compare prices, find deals on accommodations, and book transportation.
Look for apps that provide information on local discounts, coupons, and free attractions.
Utilize online travel communities and forums to get recommendations and tips from fellow budget travelers.
Budget-Friendly Travel Insurance:
Research travel insurance options that offer adequate coverage at affordable rates.
Consider policies that specifically cater to budget travelers and offer coverage for trip cancellation, medical emergencies, and lost or stolen belongings.
Read the terms and conditions of the policy carefully to ensure it meets your needs and budget.
Staying Safe while Saving Money:
Research the safety situation of your destination and take necessary precautions.
Avoid carrying large sums of cash and use ATMs from reputable sources.
Be cautious of your belongings, especially in crowded areas and public transportation.
Stay informed about local scams and common tourist traps to avoid unnecessary expenses.
Conclusion
Remember, budget travel is all about maximizing your experiences while being mindful of your expenses. With careful planning, research, and a flexible mindset, you can create memorable and affordable adventures while staying safe throughout your journey.
---
Embark on a wallet-friendly wanderlust adventure! Discover affordable destinations, indulge in local culture, and stretch your travel budget. Plan wisely, seek budget accommodations, savor street food, and explore free attractions. Embrace flexibility, utilize travel apps, and stay safe. Unleash your wanderlust while embracing the joy of budget travel!
---
People also read: